It had been 11 months since we last visited Glassnote Candle Bar, 524 S. 2nd St. in Walker's Point. So much has changed during that time – both in the world and within this remarkable business concept that invites guests to literally and figuratively melt into the experience.
Glassnote Candle Bar opened in the fall of 2020 on the second floor of a century-old building. Since then, owner Kevin Goudzwaard, along with design director / lead customer experience provider Andrew O'Leary, guided more than 4,000 guests through the chandlering (candle-making) process in their cozy, intimate lounge.
Bachelorette parties, staff outings, engagements and even two boutique weddings utilized the rustic, romantic environment that's also a popular setting for date nights or girls' nights out.
"We've experienced an incredible amount of progress and we're always trying to elevate the experience for our guests," says O'Leary.
The decor is an invigorating and inspiring combination of natural wood, beamed ceilings, handmade tables, leafy plants in large windows, reusable glassware and sumptuous aromas. The space also houses the Milwaukee Candle Co., also owned by Goudzwaard.
The candle-making experience takes place entirely at the table and within reach of cocktails or mocktails. Guests choose two or three scents from more than 100 fragrances to create their unique scent. Fragrances range from rose to cinnamon to "black sea" to chocolate and even include quirky smells like Fruit Loops, grass and monkey farts.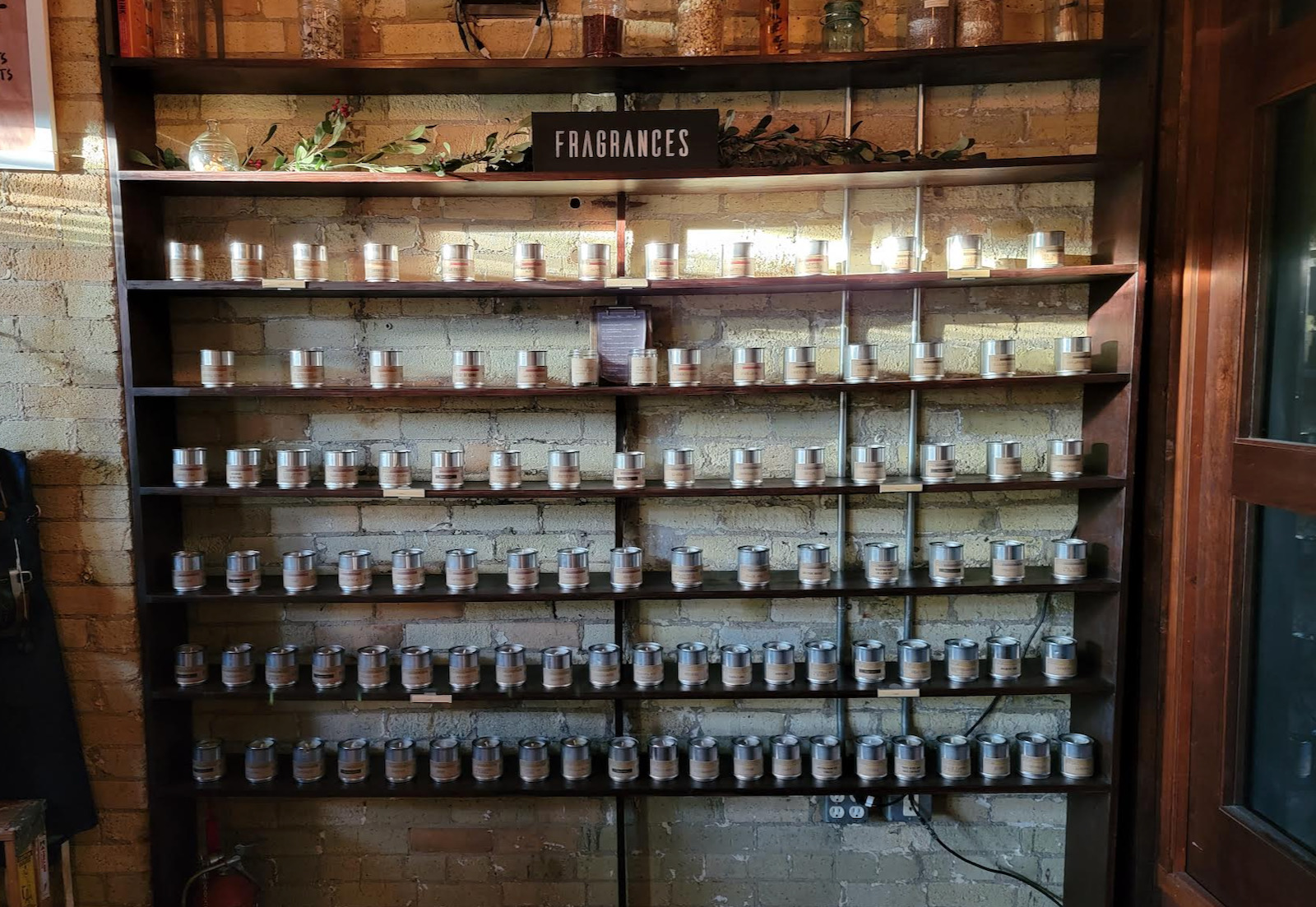 Guests make their candles inside a glass that's screened with a vintage Milwaukee map that can be used as a cocktail glass when the candle burns out. After the concoting process, staff members "flash cool" the candles for 25-30 minutes and return them to your table, ready to burn.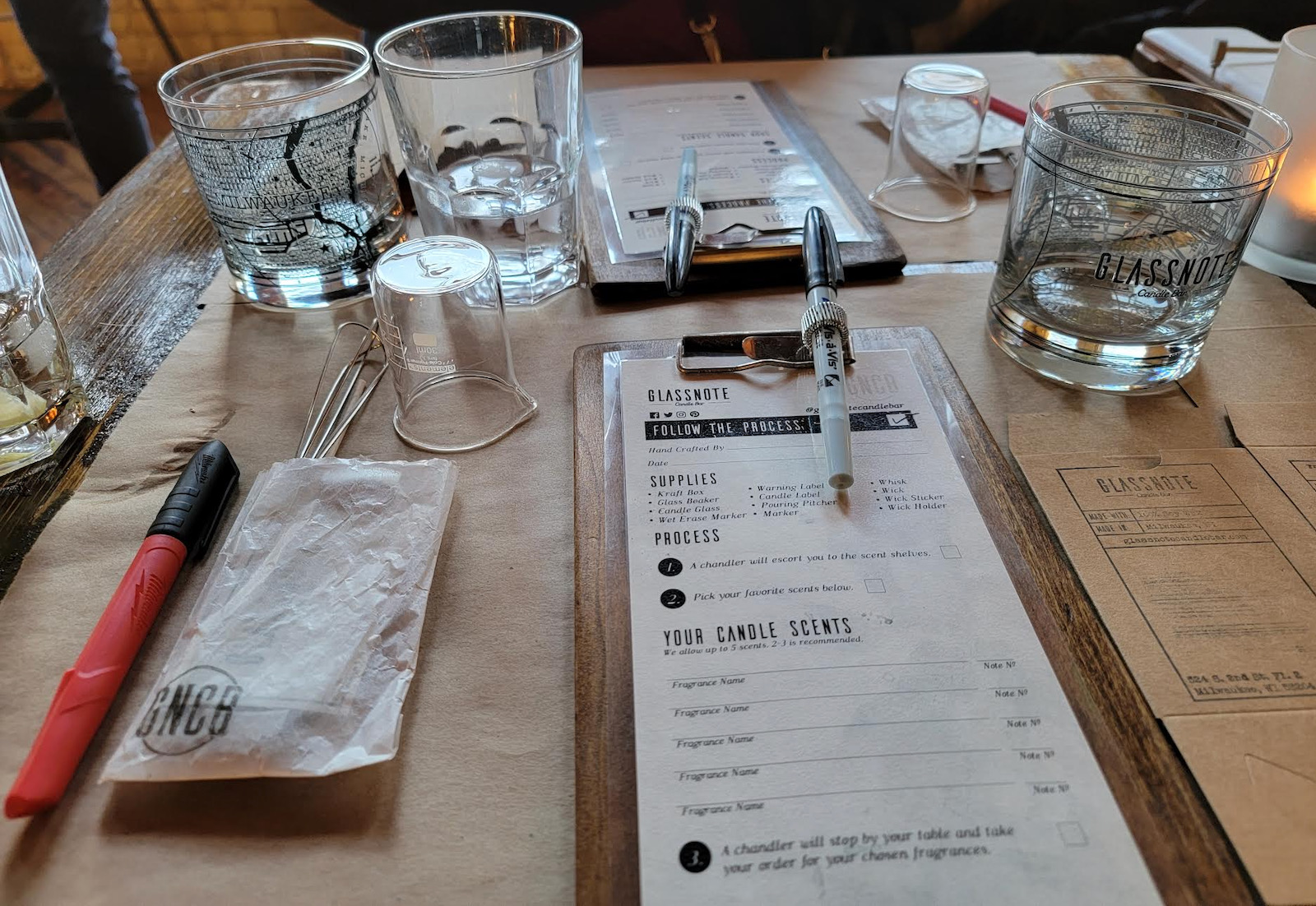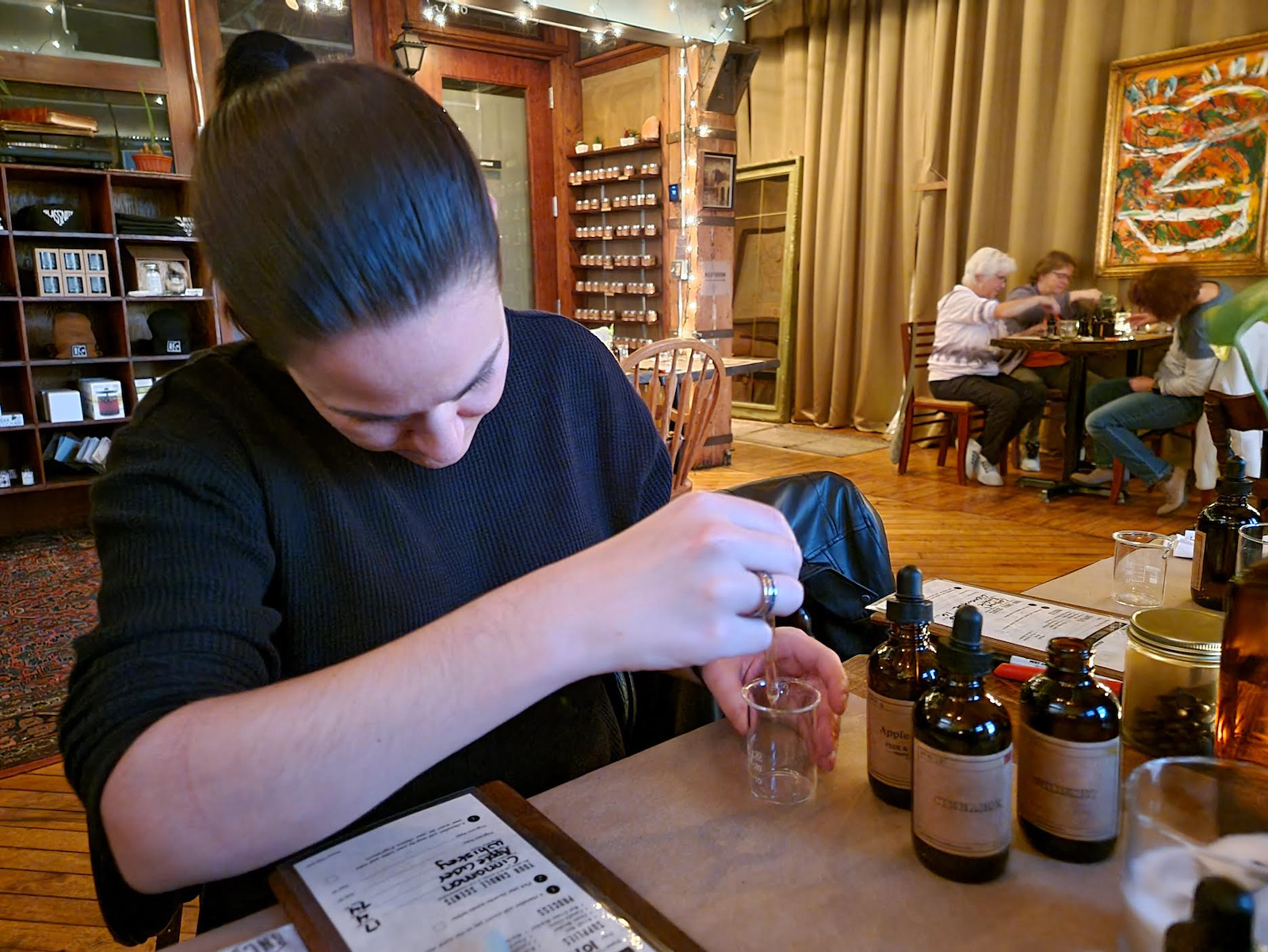 Guests are encouraged to name their candles based on the scent. During our visit, I picked bonfire, clementine and caramel and called it October's Oath.
"We're here to help you as much or as little as you want during your experience here," says O'Leary. "Most of all we just want you to enjoy our cool little candle lounge."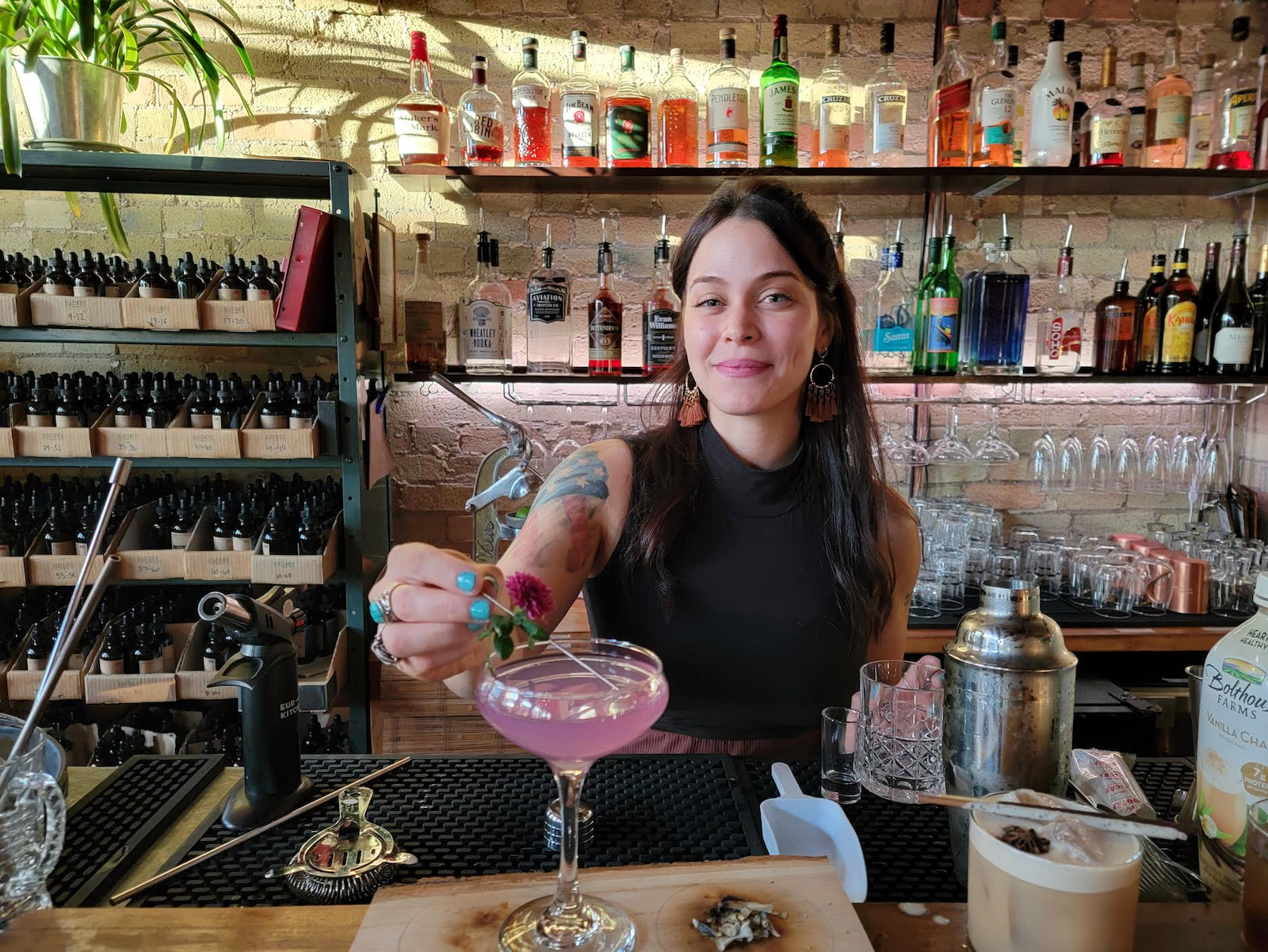 One of the most notable recent additions to the Glassnote Candle Bar experience is they now offer a seasonally rotating list of quality cocktails.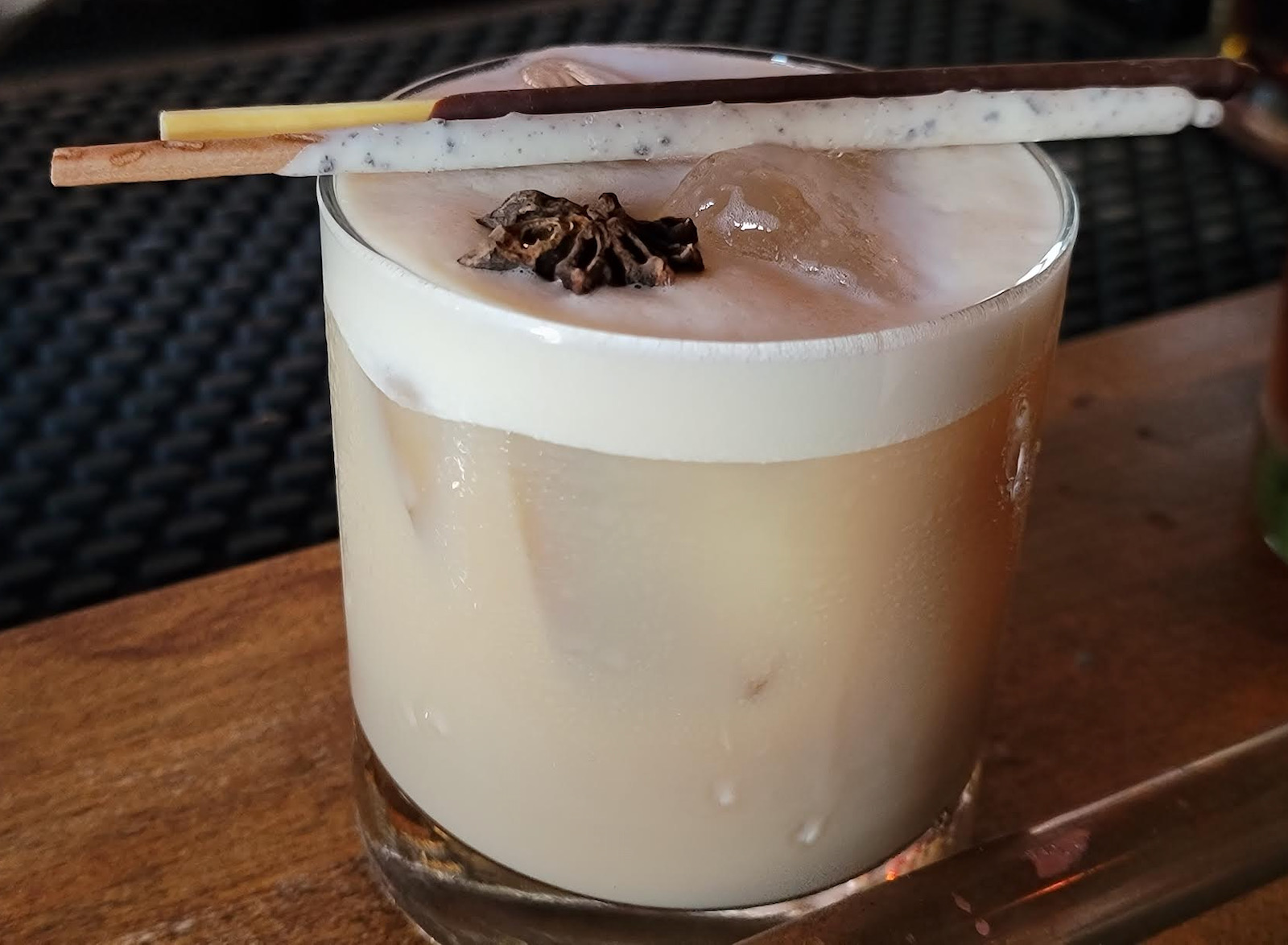 Beer and wine have always been available, but earlier this year they brought chief mixologist Ronnie Jean on board who created a bounty of beautiful craft cocktails, including an apple cider called "Abbey Road," a take on the White Russian called "The Dude" (yes, it's a nod to "The Big Lebowski") and Jean's version of an Old Fashioned called "Sweater Weather."
"Sweater Weather really highlights the brandy. It's very Wisconsin and really boozy," says Jean.
The stand-out cocktail of the evening was a white sage smoked cocktail styled after a gimlet that uses gin infused with blue jasmine tea and edible glitter, paired with a side of lime juice that, once poured into the cocktail, turns the color from purple to pink.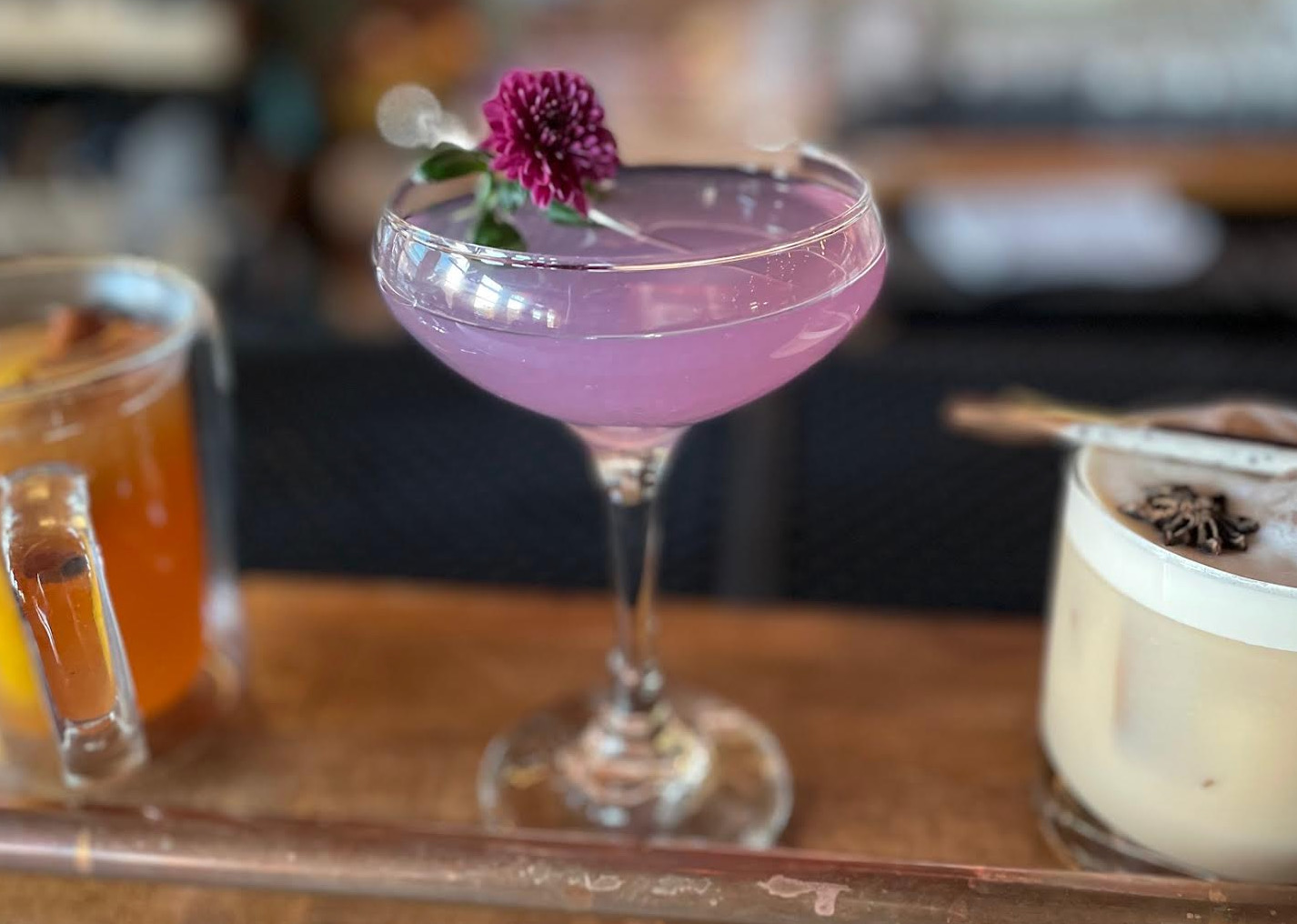 Jean's cocktail menu also includes creative takes on the margarita and whiskey sour, a daily build-your-own Old Fashioned bar and a special build-your-own mimosa bar on Sundays. Mocktails are also always available.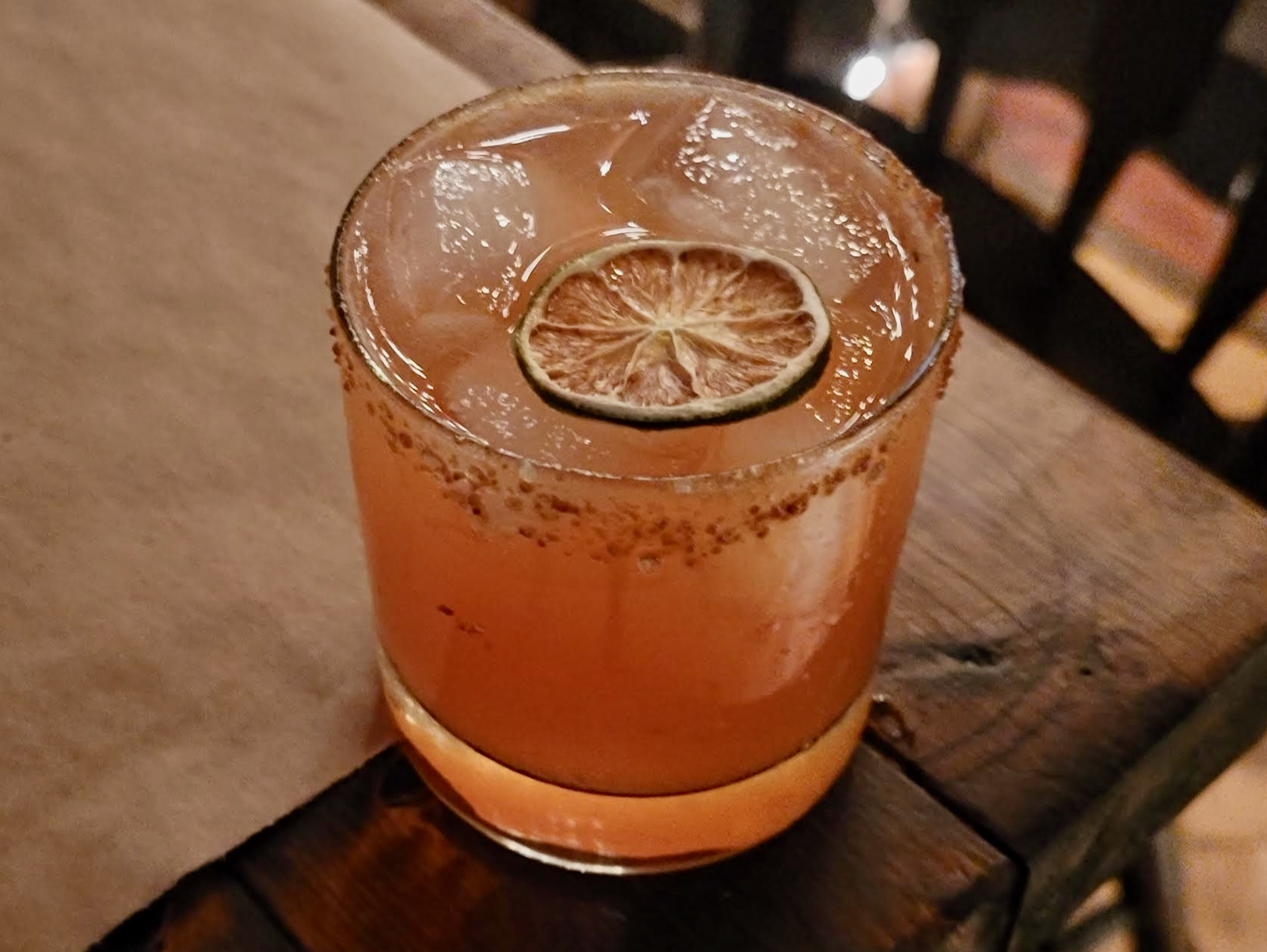 "I love to play with different flavors and scents and provide people with new experiences," says Jean. "I get so much creative inspiration from this space and from my coworkers."
Within the past year, Glassnote also welcomed a fluffy, friendly Teacup Malipoo pup named Humphrey into the space. Technically, he belongs to O'Leary, but everyone who walks through the door is invited to hold, pet and snuggle Humphrey if they so choose. You can also follow Humphrey on Instagram.
Other new developments at Glassnote include take-home candlemaking kits, branded shirts and beanies and a VIP area called "The Nook" with a view of the Hoan Bridge. Recent programs include expanded customization packages for brands and wedding couples to create their own scents, rooftop composting and traveling candle parties where Glassnote chandlers bring the candlemaking experience to your home or workspace.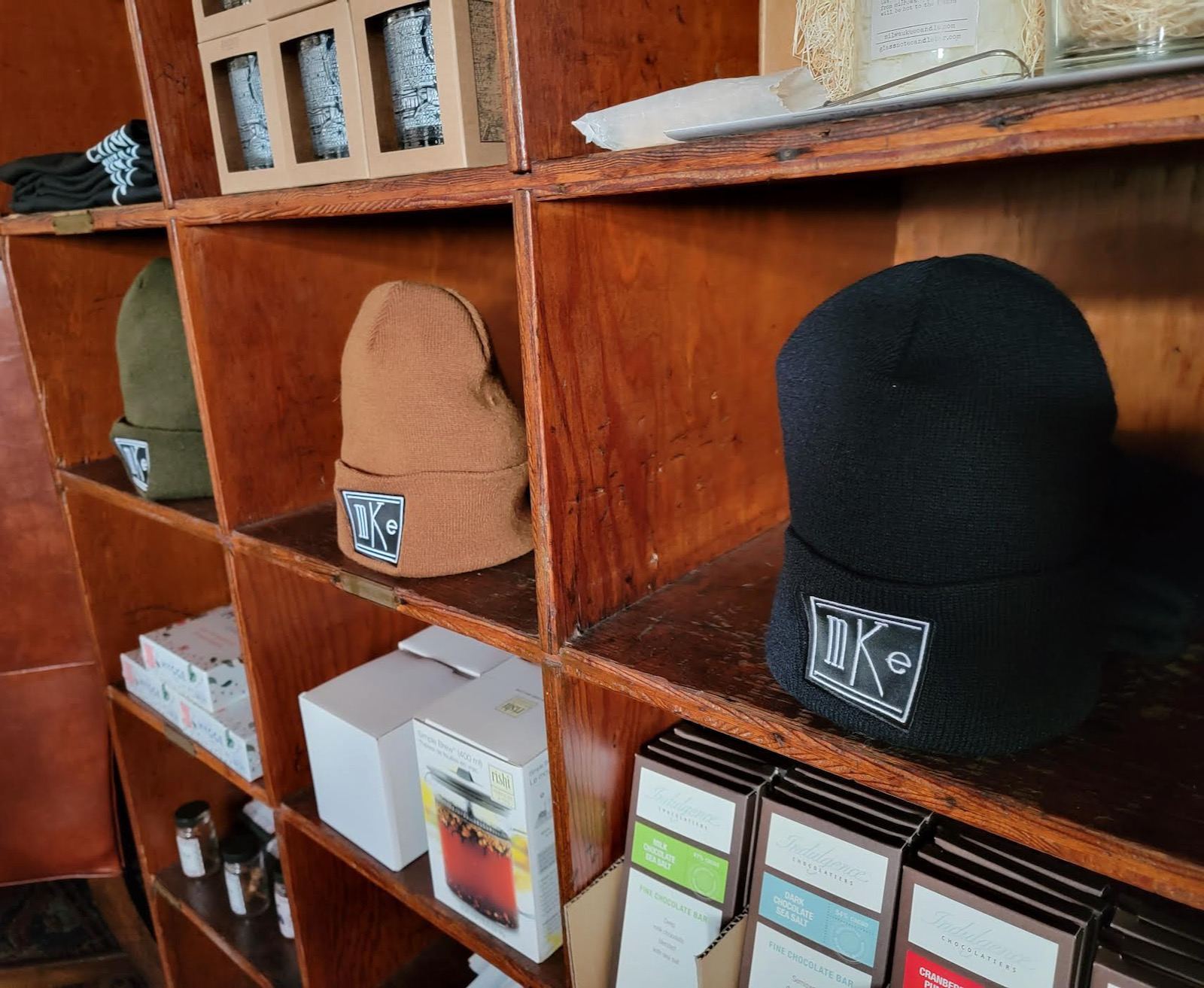 "We ask ourselves every day, 'how can we make today better than yesterday?' And the answer is often in the details," says Goudzwaard. "The details matter, no matter how small they are."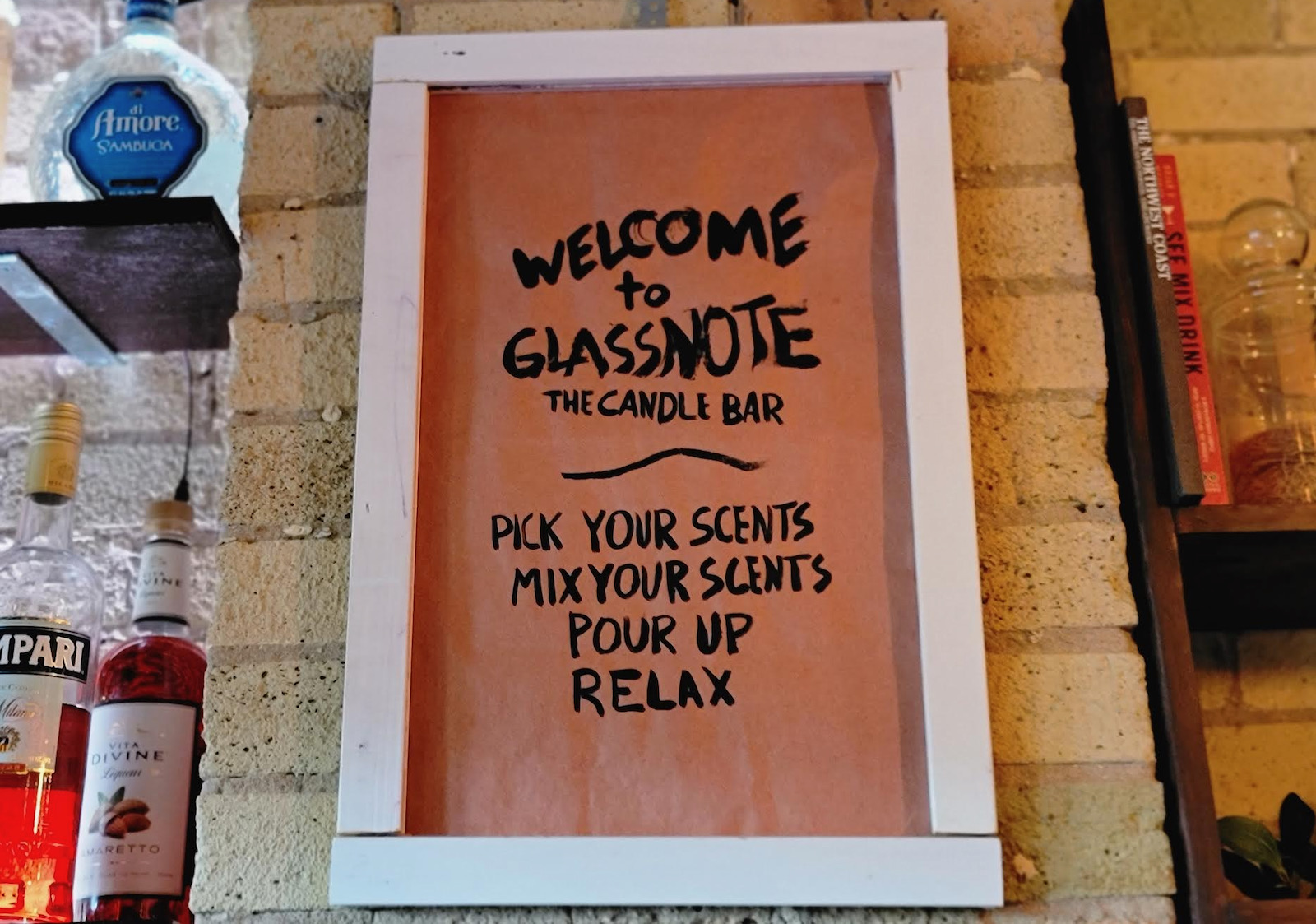 Reservations are encouraged, but walk-ins are always welcome. Go here for more info.

Molly Snyder started writing and publishing her work at the age 10, when her community newspaper printed her poem, "The Unicorn." Since then, she's expanded beyond the subject of mythical creatures and written in many different mediums but, nearest and dearest to her heart, thousands of articles for OnMilwaukee.

Molly is a regular contributor to FOX6 News and numerous radio stations as well as the co-host of "Dandelions: A Podcast For Women." She's received five Milwaukee Press Club Awards, served as the Pfister Narrator and is the Wisconsin State Fair's Celebrity Cream Puff Eating Champion of 2019.