There's a new West Side brunch spot to check out this weekend.
It's been just over a week since Golden Nest Pancakes & Cafe quietly opened their doors to the public at 11250 W. Burleigh St., serving up breakfast, lunch and brunch dishes both in their spacious dining room and on their outdoor patio.
The restaurant, which has been in the works for some time, originally hoped for a February opening; however, due to a variety of set-backs, including the onset of COVID-19, the opening was delayed. It was an opportunity, co-owner Sklkim "Kika" Saliu says, to take their time and give particular attention to both the dishes on the restaurant's menu and the atmosphere for guests.
Golden Nest offers a full complement of beverages from their espresso bar, along with smoothies and juices, beer and brunch cocktails including mimosas, bloody marys and a strawberry bellini.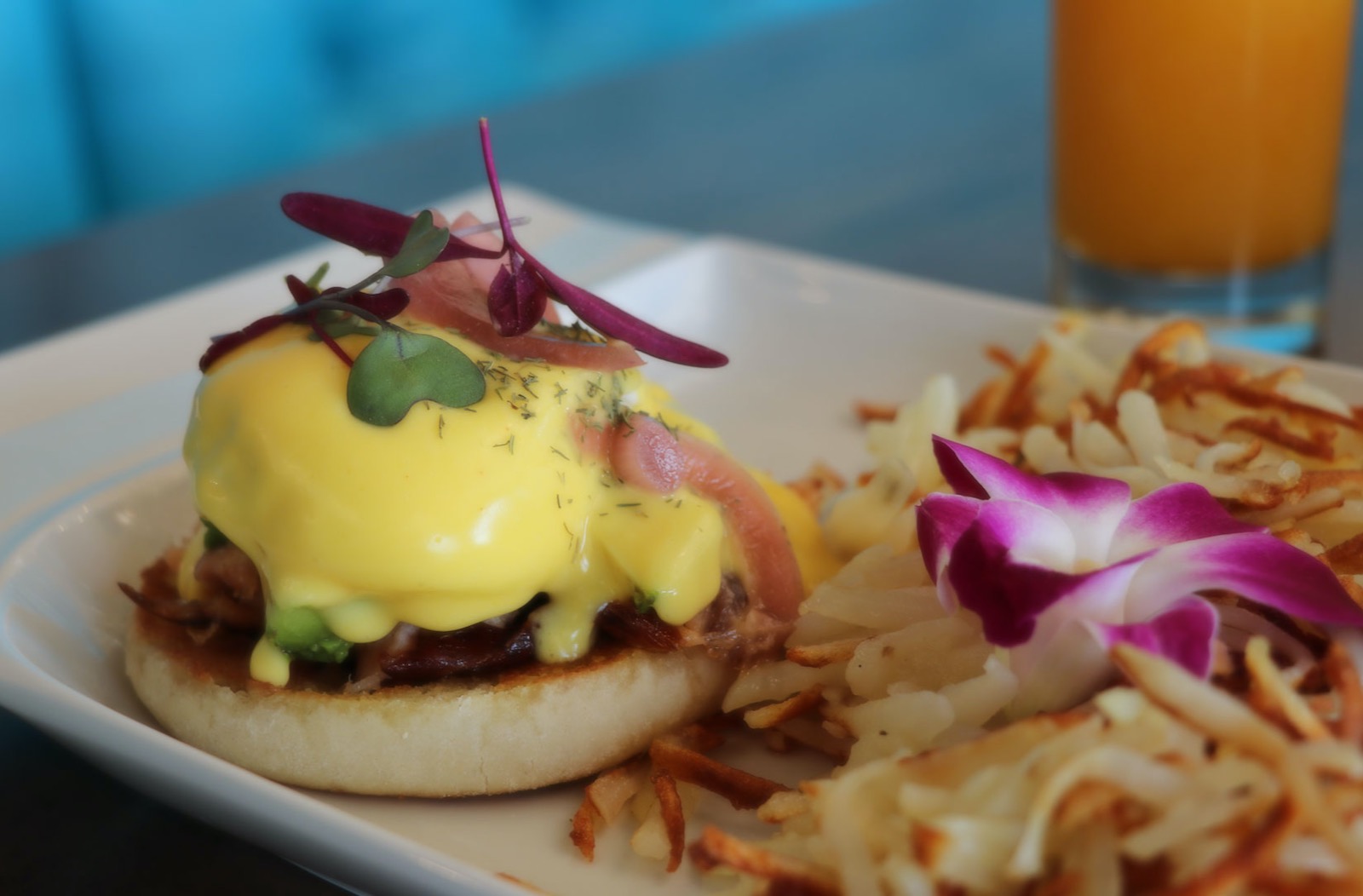 Breakfast dishes, priced in the $8-14 range, include both classic eggs and toast to benedicts, omelettes, skillets and specialty items like breakfast burritos and chilaquiles.
And yes, there are sweeter options as well, including crepes, waffles and The Nest's secret recipe pancakes, served with toppings like banana Nutella, tiramisu, roasted Fuji apples, granola berry, bananas foster, fresh berries or strawberry and Nutella.
Lunch items include signature sandwiches like the Boom Boom Quinoa Shrimp wrap with a red pepper aladdin wrap, boom boom sauce, cilantro lime rice and mango power blend slaw; the BLTE with bacon, lettuce, tomatoes, fried egg and mayo; and the chicken katsu sandwich with lettuce, tomato, Mike's Hot Honey and Nashville hot mayo. Golden Nest also offers fresh main course salads, a Wisconsin cheese board and a variety of signature burgers.
Your breakfast is waiting
Saliu, who also co-owns the Sunview Restaurant in Beaver Dam with his brother Ben, says the restaurant has taken care to enact processes and safety protocols to keep guests safe, and he is excited to officially welcome guests to the restaurant.
"We've been a little busier each day since we've opened," says co-owner Ben Saliu. "And our staff is ready to start serving our entire community. Our space is very open and accessible to all, and our patio seating provides guests the perfect atmosphere to enjoy their breakfast and get their day started."
Golden Nest is open daily from 7 a.m. to 3 p.m.
Lori Fredrich (Lo) is an eater, writer, wonderer, bon vivante, traveler, cook, gardener and girlwonder. Born and raised in the Milwaukee area, she has tried to leave many times, but seems to be drawn to this quirky city that smells of beer and alewives.
Some might say that she is a little obsessed with food. Lo would say she is A LOT obsessed with food. After all, she has been cooking, eating and enjoying food for decades and has no plans to retire anytime soon.
Lo's recipes and writing have been featured in a variety of publications including GO: Airtran Inflight Magazine, Cheese Connoisseur, Cooking Light, Edible Milwaukee, Milwaukee Magazine and the Milwaukee Journal Sentinel, as well as on the blog Go Bold with Butter, the web site Wisconsin Cheese Talk, and in the quarterly online magazine Grate. Pair. Share.