Whether you live in an apartment, duplex, condo, single-family home, tiny house, warehouse, castle, commune, yurt, boat or barn, houseplants and gardens (yard or container) are physically, mentally and aesthetically uplifting to every space.
There are many spots in Milwaukee to flex your green thumb – or to start strengthening one – and most smaller shops and centers have knowledgeable workers who can help you make strides on your journey of growing things.
Did we miss a great, local spot for garden and house plants? Let us know and we'll add it to this list.
Garden centers / Greenhouses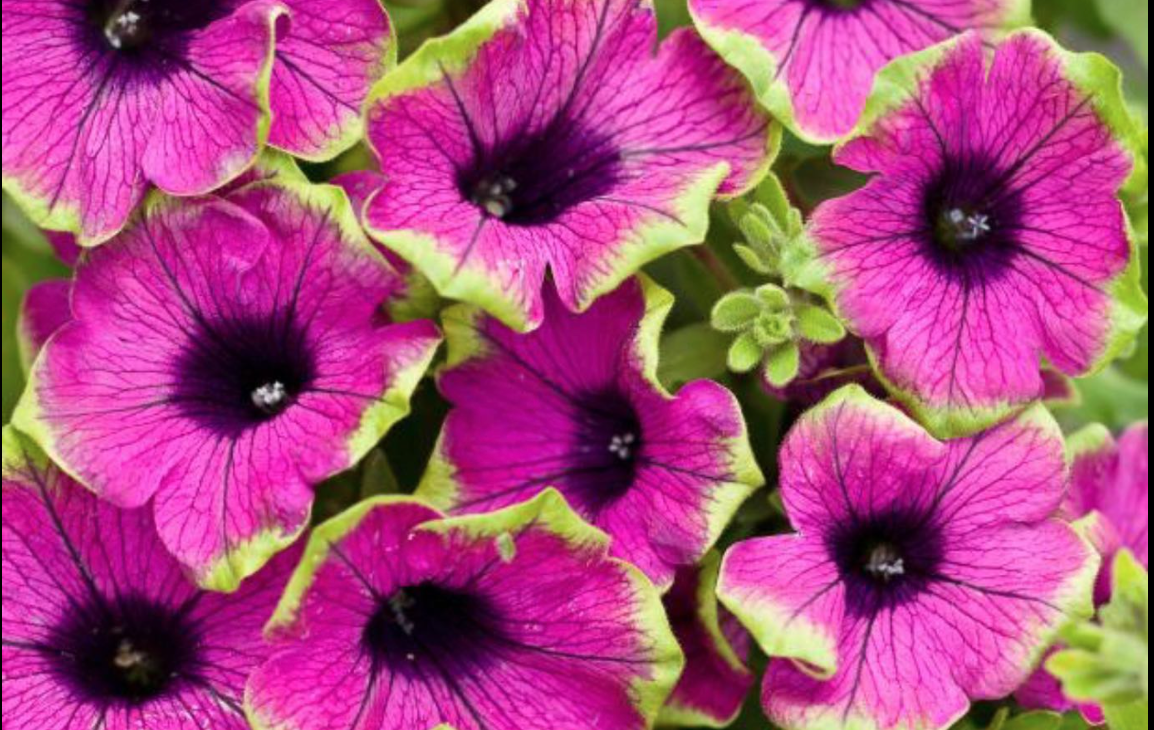 Custom Grown Greenhouses
4507 S. 6th St., (414) 744-4521
customgrowngreenhouse.com
This greenhouse and garden center features a wide selection of outdoor plants, annual and perennial flowers, shrubs, vegetable plants and more. Officially opened on May 2, Custom Grown Greenhouses is open Monday through Saturday from 10 a.m. until 6 p.m. as well as Sunday from 10 a.m. until 3 p.m.
Kellner Greenhouse
3258 N. Humboldt Blvd., (414) 265-6605
kellnergreenhouse.com
Nestled in the Riverwest neighborhood, this intimate, family-owned gem of a greenhouse has been around since 1891 and offers a large mix of common and exotic house plants, sustainable / natural veggies, herbs and more. Open Monday through Saturday from 10 a.m. until 6:30 p.m. as well as Sunday from 10 a.m. until 5 p.m.
Minor's Garden Center
7777 N. 76th St., (414) 354-4830
minorsgardencenter.com/staging/
Minor's has been in existence since 1932 when Earl Minor started selling plants and shrubs from the back of his pick-up truck. Today, the business is still run by the Minor family and offers a wide variety of trees, shrubs, evergreens, perennials, annuals and are known for their selection of unusual and hard-to-find plants. Minor's is open Monday-Saturday from 8 a.m. to 5 p.m.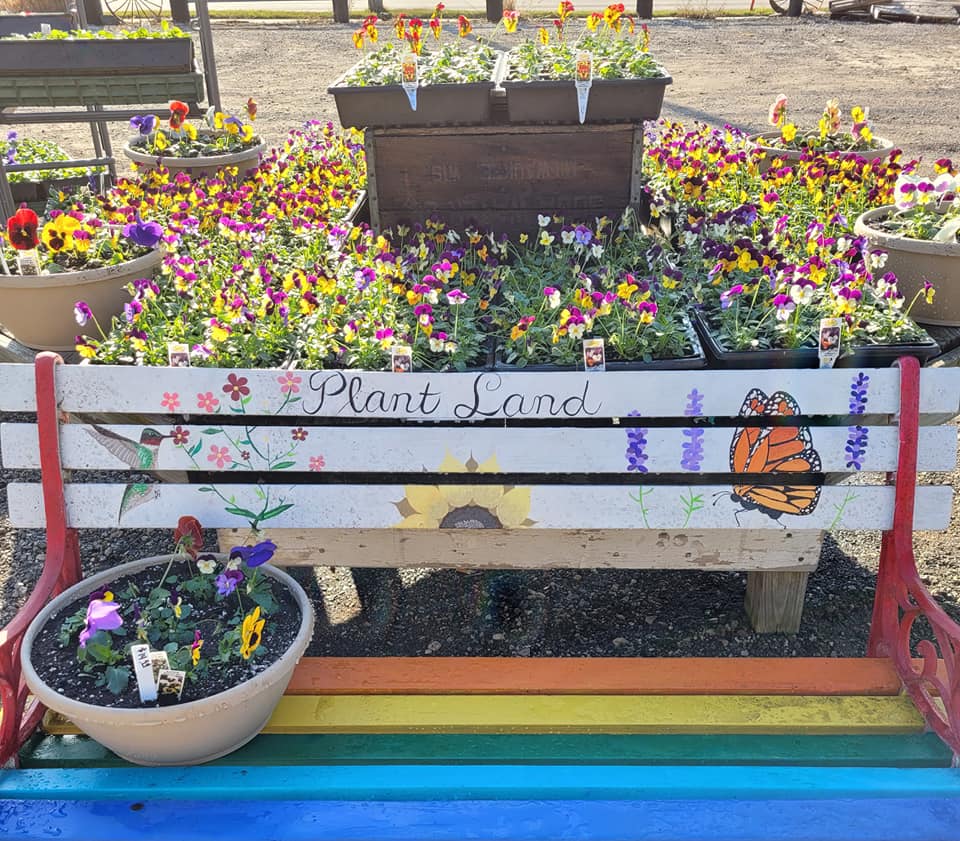 Plant Land
6204 S. Howell Ave., (414) 768-0126
Since 1968, this family owned and operated gardening biz has boasted a friendly and knowledgeable staff and a solid selection of plants, flowers, veggies, herbs and more. Plant Land is open from late March through mid-August, weather permitting. Currently open daily from 9 a.m. to 4 p.m.
Schuler Gardens
5304 W. Wells St.
schulergardens.com
All of Schuler's plants are locally grown and climatized and they have an ever-changing selection, year after year. Schuler Gardens will opened for the season on May 1, available daily from 9 a.m. to 6 p.m. until June 5. After that, Schuler Gardens is open 9 a.m. to 3 p.m. Thursday through Monday.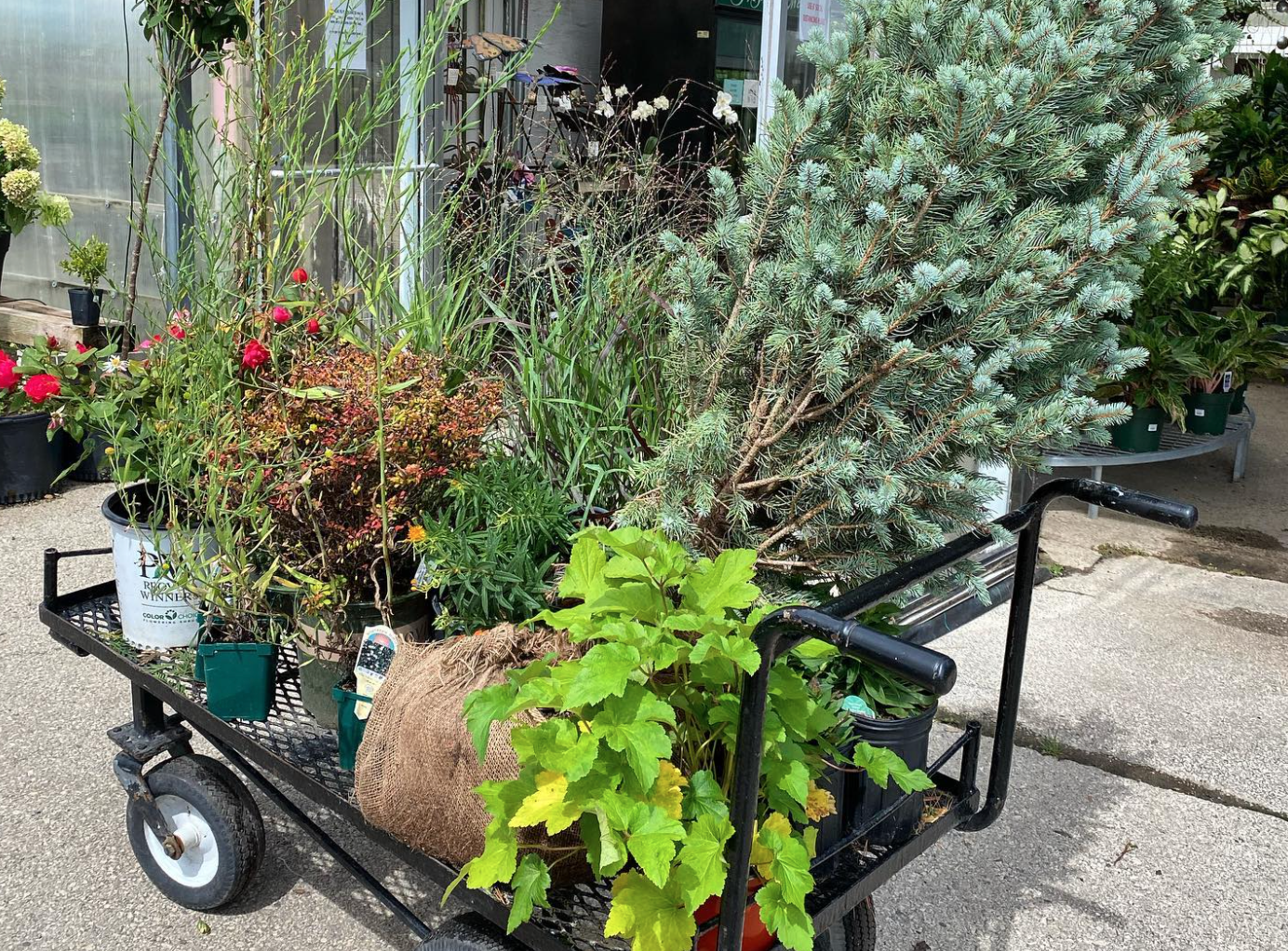 Stein's Garden and Home
Various locations
Stein's is a Wisconsin-based chain with 16 locations, many of which are located in the southeastern part of the state. The first Stein's opened in Shorewood in 1946. Stein's offers online shopping and delivery (restrictions apply) as well as in-person shopping. Go to the website for the hours and particulars of the nearest shop.
Teens Grow Greens (at Weber's Greenhouse)
4215 N. Green Bay Ave.
www.teensgrowgreens.org
Through Teens Grow Greens, Milwaukee teens raise and then sell plants, flowers, vegetables and herbs and learn valuable skills so they can become purposeful leaders in their own lives, the lives of others and the life of their environment. Read more about the initiative here.
Houseplant shops / services
Clover
2252 S. Kinnickinnic Ave., (414) 249-5510
clovermke.com
Clover's mission is to "provide Milwaukee an environmentally conscious way to grow your plant collection." They have a knowledgable staff and lots of plants to choose from.
Maranta Plant Shop
1739 N. Doctor M.L.K. Jr Dr.
marantaplantshop.com
Milwaukee's only Black- and Brown-owned plant shop that opened in April of 2021. The shop offers a highly curated selection of plants, from healthy, everyday houseplants to rare types – plus snacks from its Tostada by Maranta food truck. Maranta is open Wednesday-Sunday from 11 a.m. to 5 p.m. Read more here.
MOD GEN
211 N. Broadway St., (414) 345-7092
mod-gen.shoplightspeed.com
Found in the Third Ward, MOD GEN describes itself as a "modern general store" and has a large plant section. Currently, it is open Tuesday-Sunday from 11 a.m. to 6 p.m.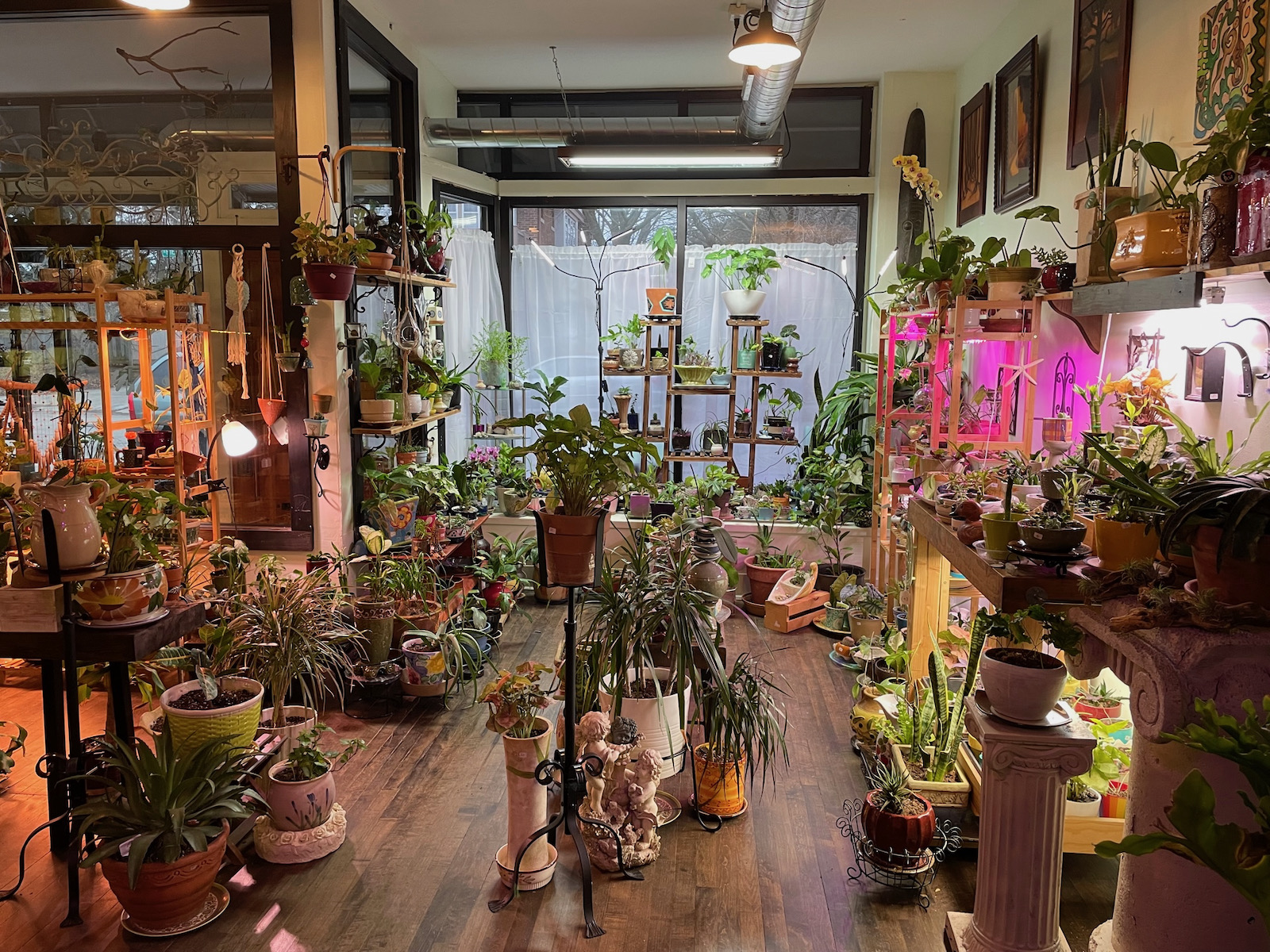 Riverwest Grown
3379 N. Pierce St., (414) 316-9590
instagram.com/riverwestgrown
Lush, creative space heavily stocked with houseplants, cacti, lucky bamboo, air plants, macarame hangers, plant-related art, T-shirts, cards and more. Most plants sold in upcycled pots and containers. Open Wednesday-Sunday from 10 a.m. to 6 p.m. Read more here.
STUMP
601 S. 6th St., (414) 405-3982
stumpplants.com
For unusual and hard-to-find plants from all over the world to common houseplants, STUMP is the shop. Open Wednesday through Saturday from noon to 7 p.m. and Sunday from noon to 5 p.m.
Urban Sense
5402 W. Vliet St., (414) 257-0434
urban-sense.com
An upscale flower shop with a great selection of leafy, blooming and succulent plants. Open Monday-Friday from 9 to 5:30 p.m. and Saturday from 8 a.m. to 4 p.m.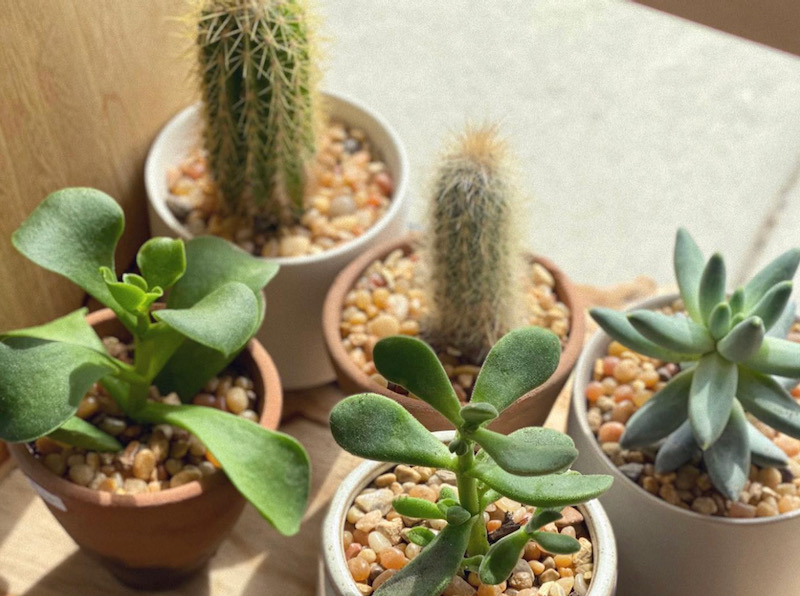 URSA
2534 S. Kinnickinnic Ave., (414) 312-7188
shopursa.com
URSA has a plant section featuring different kinds of plants and succulents, as well as pots and plant stands. Open Monday-Friday from 10 a.m. to 7 p.m., Saturdays from 10 a.m. until 6 p.m. and Sundays from 10 a.m. to 5 p.m.
The Waxwing
thewaxwing.com
The Waxwing is an online, curated gift shop with a strong plant selection. Delivery is available.

Molly Snyder started writing and publishing her work at the age 10, when her community newspaper printed her poem, "The Unicorn." Since then, she's expanded beyond the subject of mythical creatures and written in many different mediums but, nearest and dearest to her heart, thousands of articles for OnMilwaukee.

Molly is a regular contributor to FOX6 News and numerous radio stations as well as the co-host of "Dandelions: A Podcast For Women." She's received five Milwaukee Press Club Awards, served as the Pfister Narrator and is the Wisconsin State Fair's Celebrity Cream Puff Eating Champion of 2019.