Struggling to find the right gift for a friend or relative? Look no further than Gusto Mercantile. From baby shirts that say "little cheese curd" to "bloody good" Bloody Mary glasses, Gusto Mercantile has an array of gifts suitable for all age groups and genders.
I got the chance to visit the pop-up shop in the Third Ward the other day and it did not disappoint – and not just because of the free wine and snacks they offered.
They have products like "whiskey made me do it" T-shirts, tea towels with different clever sayings and pictures on them, tumblers, koozies, drinking glasses and more.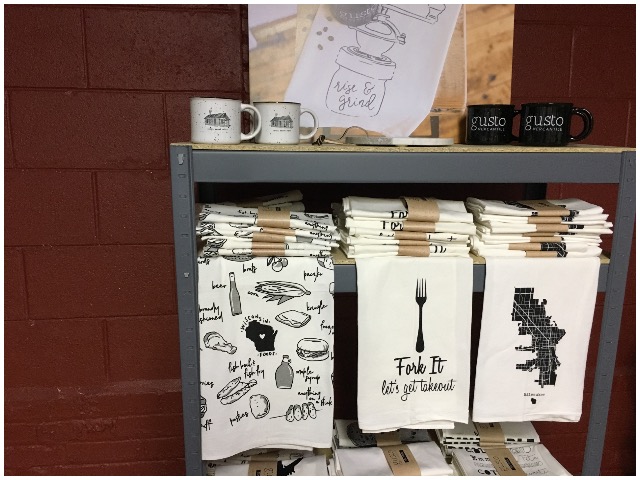 The company was started more than two years ago by five women working at the same communications firm, G. Moxie, located on the same floor as the pop-up Gusto Mercantile.
Each of the women bring a unique perspective to the table in terms of gift ideas for the company. Some are moms who veer towards cute and fun baby onesies, while others are younger and create ideas like cheeky old-fashioned tumblers. They are always curating new products to keep the company fresh and up-to-date with current trends.
The Gusto Mercantile pop-up is only a few blocks from the Milwaukee Public Market, where they will host sidewalk sales, gallery night pop ups and more in the future. Be sure to check out the new Gusto Mercantile website for its latest products and gifts.
Remember: there's also no shame in treating yourself to a gift ... or two.