Every woman has a style obsession. Some love shoes, some have 50 pairs of leggings and some women have an undying love for a good handbag. I admit: I'm a purse gal myself. I have collected handbags from all over during my travels – vintage finds, sentimental mementos or even the investment bag that I spent way too much money on.
In my years of collecting my wardrobe obsession, I have realized that there are truly five types of handbag that every woman needs to have in her closet. These will be staples that they can wear with practically anything in their wardrobe and will be in style for years.
1. Clutch
This bag is perfect for going out, date night or when you don't want to carry a giant purse. To me, a clutch is a fun way to add a different color or texture element to an outfit. This bag is for a girl who likes to travel light and just pack the essentials with her for the night: phone, cards, cash and lipstick.
2. Crossbody
Crossbody bags are perfect when you want to keep your hands free. This bag is perfect for running errands, going to concerts or festivals and traveling.
3. Structured top handle
This bag is chic and great for the office. Structured bags will keep their shape while making a statement with any outfit.
4. Tote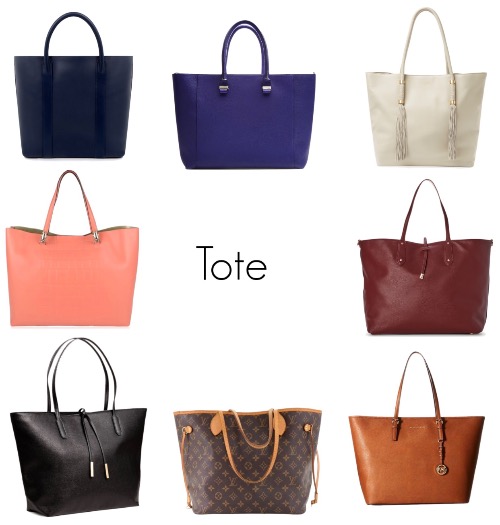 Sometimes a girl on the go, like myself, has to go from the gym to work to an event – which means having to pack A LOT with you throughout the day. A tote bag is perfect to carry around your laptop, shoe changes, makeup and anything else you might need.
5. Investment bag
Every woman has that one dream bag, the bag that you have lusted over for years and can never bring yourself to spend the money on it. You save up and finally buy it and have it for years sometimes generations to come. These bags are great quality and beautiful.
Pamela Kieck is a Milwaukee based fashionista and is the founder of the fashion, beauty and lifestyle website itspamelakieck.com Pamela has always found herself with an intense interest in style,body positivity, and empowering women to live their best life all while looking fabulous!

Pamela has recently been named an Influencer by Vogue magazine, and is a Social Media Influencer for Cosmopolitan magazine. She enjoys a recurring gig on Milwaukee's Fox 6 Real Milwaukee as a Style/ Beauty expert.

Pamela is bold, outspoken and doesn't take herself too seriously. She is a dog mom to 2 puppies, Cooper and Winston. She can't live without mascara, oversized sunglasses and a lavender latte from Stone Creek Coffee.

Instagram: @pamelakieck
Twitter: @itspamelakieck
Pinterest: @pamelakieck
Facebook: Pamela kieck
Website: itspamelakieck.com