This post presented in partnership with the Harley-Davidson Museum.
Since 1903, Milwaukee has been the home-sweet-home of Harley-Davidson, thus it's the only place that can host a genuine Hometown Rally. And that's exactly what's happening.
The Hometown Rally takes place Labor Day weekend – Thursday, Sept 1 through Monday, Sept 5 – on the 20-acre campus of The Harley-Davidson Museum and six surrounding Harley-Davidson dealerships. The whirlwind weekend includes live events, exhibitions, motorcycle demos, food, drink, camaraderie and much more.
Here are seven reasons to visit this Mecca for motorcyclists:
1. Take a demo ride on the wild side
Thinking about a brand new H-D? Who isn't. So bring your desires to fruition – at least for a few miles – and test drive a 2022 model of your choice including the Nightster™, Sportster® S, Pan America™ Special and ST models. Go here for the dates, times and locations to throw a leg over a dream.
2. Stunts up front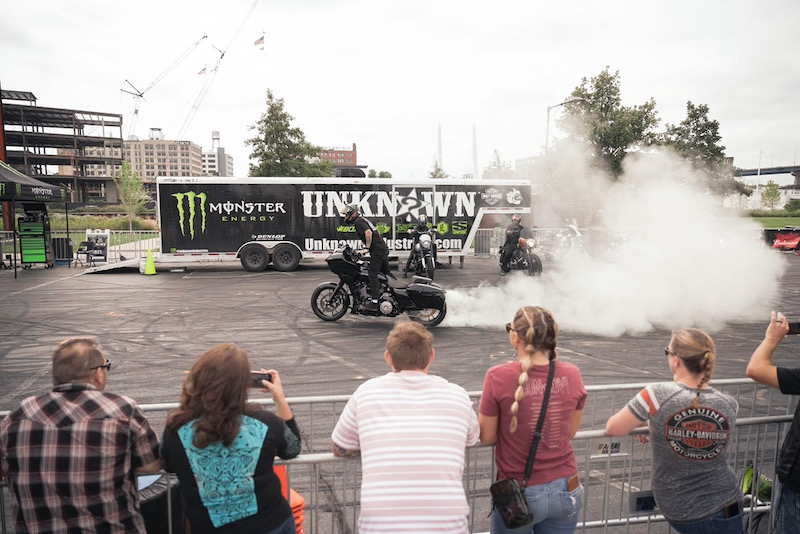 Get wowed by daily stunt shows from Northern California's Unknown Industries. These guys describe themselves as "a team of Harley riders that travel to shows filming vids and having fun!" Yep, we can get behind that. More here.
3. Van Halen, KISS, Motley Crue, Queen, Journey, Aerosmith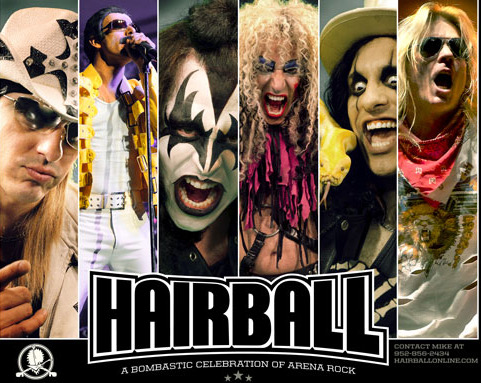 Like these artists? So do the organizers of the Hometown Rally. Thus, they booked, among other acts, the legendary Hairball to perform. For 20 years, Hairball has brought the glory of '80s metal to thousands of fans. They're probably packing their bandanas right now and preparing to rock fans senseless on Thursday, Sept. 1. For more scheduled bands at the H-D Museum and the dealerships, go here and click on the "Download Now" orange box.
4. Limited-edition Hometown Rally merch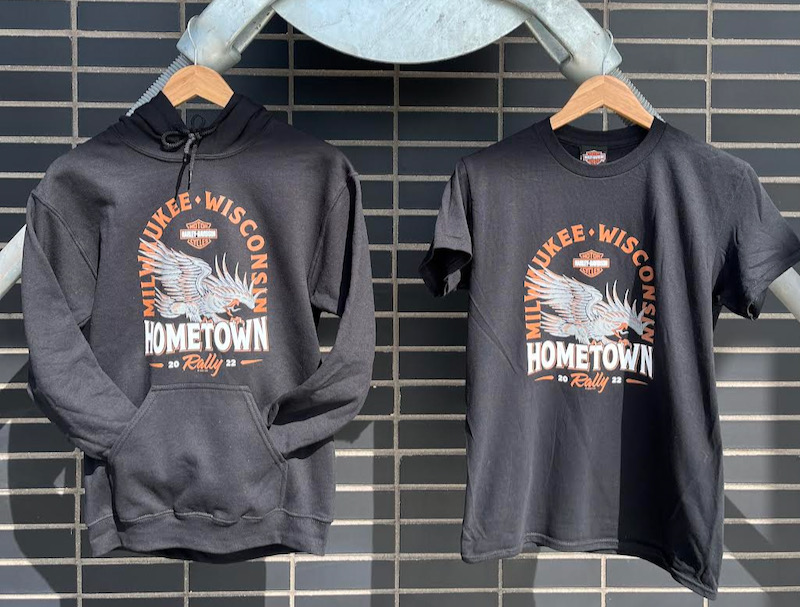 Prove you were there with a T-shirt, hoodie or another souvenir from the 2022 Hometown Rally. These are available exclusively at The Harley-Davidson Shop on the Museum campus while supplies last.
5. H.O.G. Rally Challenge
Members of Harley Owners Group like to ride and so ride you will. Visit the six Milwaukee dealerships, check-in and collect the six dealership rally tokens and stop in at the H.O.G. tent at the H-D Museum to receive a special gift from H.O.G. To get the list of dealerships and more go here and click on the "Download Now" orange box.
6. No dudes allowed
Lady bikers will rally hard during this ride. It's kickstands-up at 9:30 a.m. on Friday, Sept. 2 at the H-D Museum. This is a police-escorted ride. The cost is $20, with all proceeds donated to Road Guardians. Registration is required; go here.
7. Two words: brisket nachos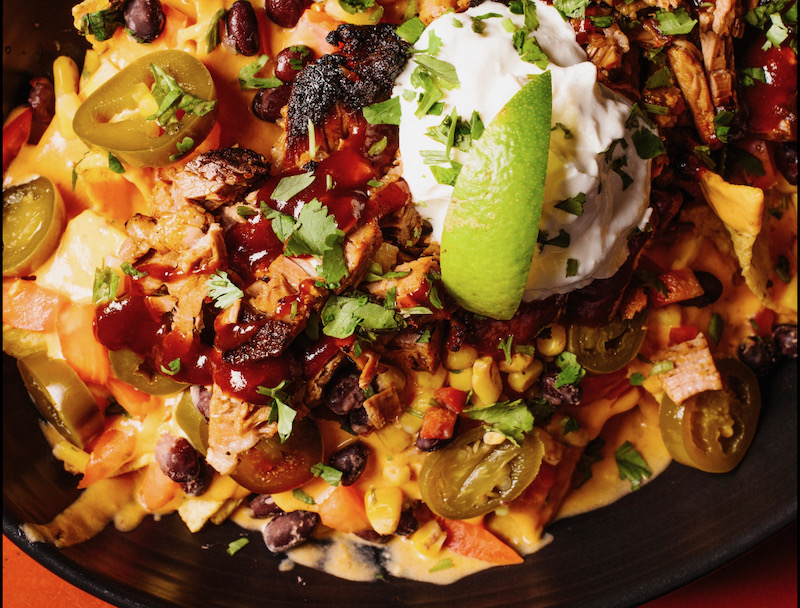 During the Rally, MOTOR, the bike-themed bar and restaurant on the H-D Museum campus, will offer their full menu, including the delectable brisket nachos. This basket of meat and cheese is quite possibly the best thing to happen to riders since the invention of gasoline. (That might be a slight overstatement, but ya gotta try these bad boys.)
For all the info about the Hometown Rally, go here.

Molly Snyder started writing and publishing her work at the age 10, when her community newspaper printed her poem, "The Unicorn." Since then, she's expanded beyond the subject of mythical creatures and written in many different mediums but, nearest and dearest to her heart, thousands of articles for OnMilwaukee.

Molly is a regular contributor to FOX6 News and numerous radio stations as well as the co-host of "Dandelions: A Podcast For Women." She's received five Milwaukee Press Club Awards, served as the Pfister Narrator and is the Wisconsin State Fair's Celebrity Cream Puff Eating Champion of 2019.