This content is in partnership with Harvest Fair. See you there!
The Wisconsin State Fair may be over for 2021, but it's still cream puff season as two different flavors of the State Fair favorite will be available at this weekend's upcoming Harvest Fair.
In addition to the return of last year's popular and unsurprisingly scrumptious pumpkin spice cream puffs, the Harvest Fair will also introduce a new flavor of puff: latte cream puffs.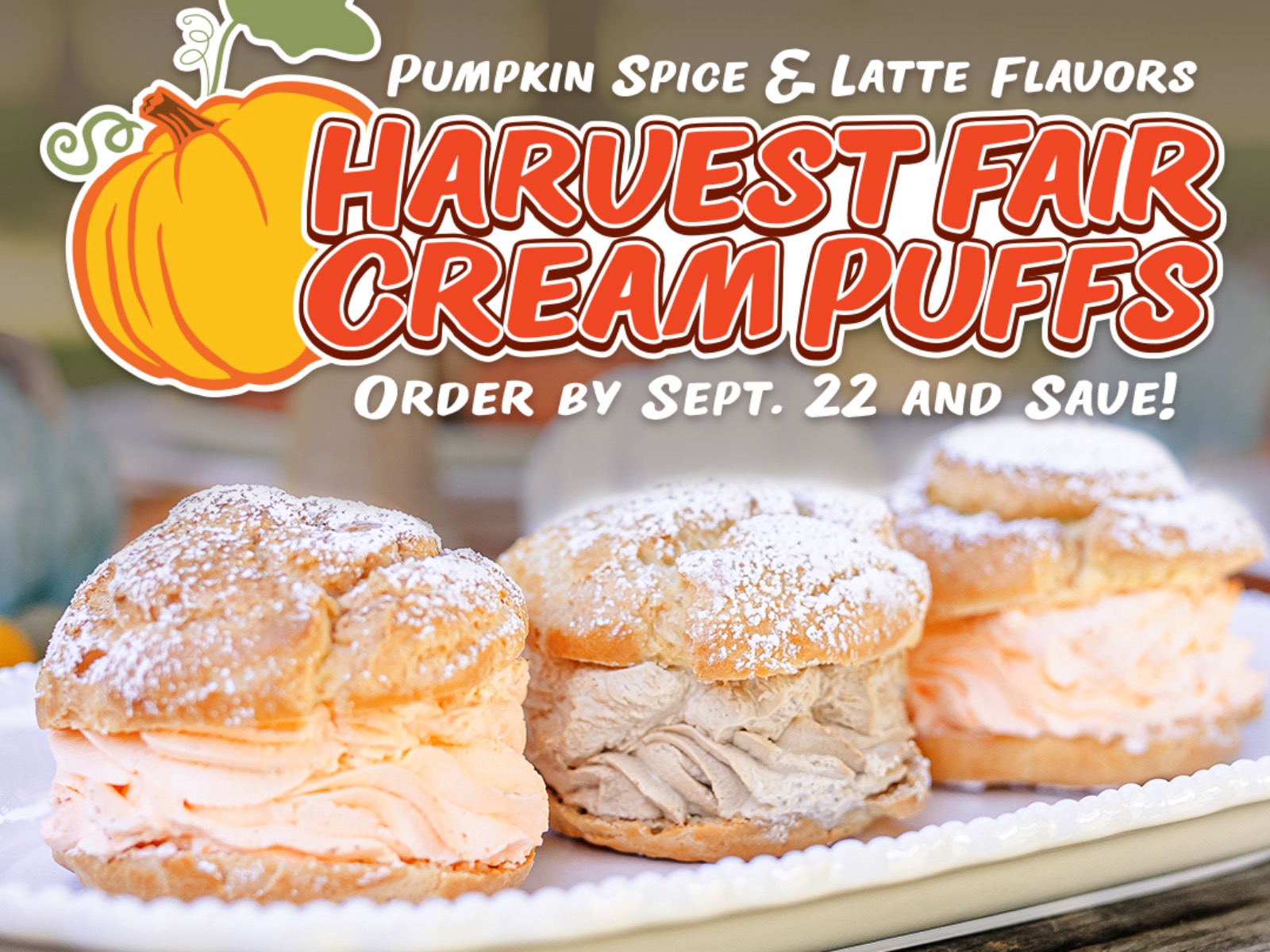 The new puffs will be available in single, three-pack and six-pack orders at Harvest Fair, held at State Fair Park on Friday, Sept. 24 through Sunday, Sept. 26. In addition, Harvest Fair will also feature a cream puff drive-thru running during the fair as well as on Thursday, Sept. 23, selling both three-packs and six-packs.
Harvest Fair (where admission is free, by the way) will be open Friday, Sept. 24 from 5-11 p.m.; Saturday, Sept. 25 from 10 a.m. until 11 p.m.; and Sunday, Sept. 26 from 10 a.m. until 5 p.m. As for the drive-thru, you'll be able to pick up your puffs Thursday and Friday from 8 a.m. until 6 p.m. as well as Saturday and Sunday from 9 a.m. until 5 p.m. For more information – including preordering your puffs – visit the Harvest Fair's website.
So how do these cream puff curveballs taste? Lori and I tried both new flavors of fluff – even smashing them together to see if they made a true PSL cream puff – for a FoodCrush Live taste test. (Hard job, I know, but I suppose somebody's gotta do it.) Let's dig in!
As much as it is a gigantic cliché to say that one has always had a passion for film, Matt Mueller has always had a passion for film. Whether it was bringing in the latest movie reviews for his first grade show-and-tell or writing film reviews for the St. Norbert College Times as a high school student, Matt is way too obsessed with movies for his own good.
When he's not writing about the latest blockbuster or talking much too glowingly about "Piranha 3D," Matt can probably be found watching literally any sport (minus cricket) or working at - get this - a local movie theater. Or watching a movie. Yeah, he's probably watching a movie.