Get ready to soak up more bar articles, imbibable stories and cocktailing content, brought to by Miller Lite. For more of our Bar stories click here!
The Miller Park Way area has seen plenty of changes over the years – after all, the busy roadway itself isn't even 40 years old, and its namesake isn't even named that anymore. But throughout it all, the Ice House has stayed consistent.
Found at 4238 W. Orchard St., the small bar is a bit of classic Brew City and long-tenured local flavor amid shiny new renovations and neighboring national brands – and when OnMilwaukee dropped by in 2017 for a prior Hidden Gem profile, the plan was to keep things that way.
As just about all of us learned over the past few years, however, plans change – and due to a variety of factors, the Ice House quietly closed around early 2021. But after seemingly melting away, the bar came back last month – and is maybe even better than ever. At the very least it's certainly Brewers-ier than ever.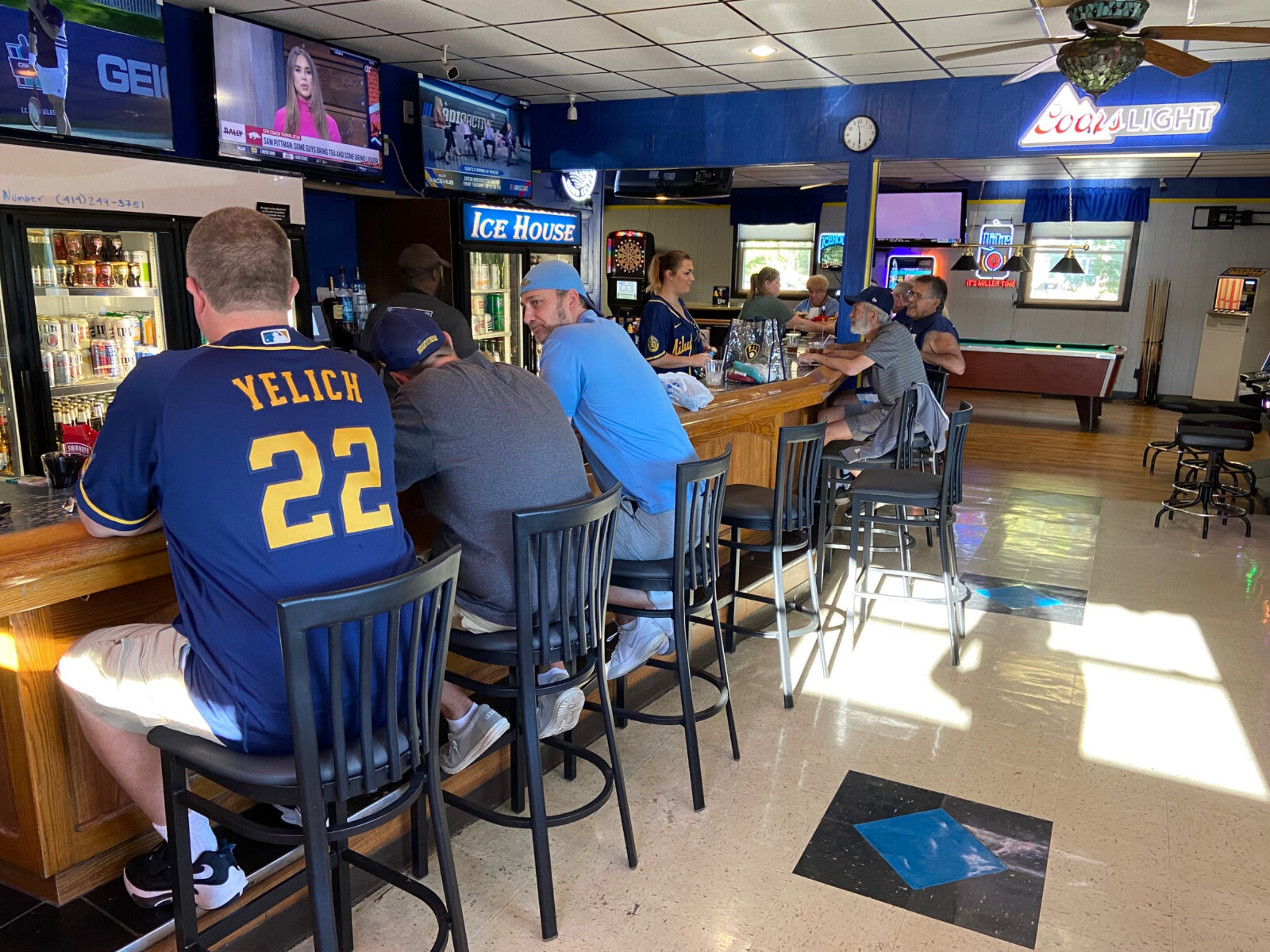 "You look out the window and see AmFam Field. It's Brewers season, and we're fans. It's something we wanted to venture into," said Tom Schweiger, who co-owns and co-manages the bar with his daughter Amber. "We're the closest bar in the south end, on the busiest street. I'd hope that works."
It isn't just the Ice House's location that made it appealing to Schweigers: It's the history. The recent reopening marks a happy development for this modest Milwaukee landmark, one just a few years away from celebrating a century in business. The bar originally opened way back in 1925, then owned by the Malinowski family. The neighborhood tap would only change hands one more time that century, getting bought by Bruce Schwabe in 1981 but keeping its name – going from Ice House Mary's to simply the Ice House – and keeping its post in the ever-evolving, increasingly bustling side of town.
After more than three decades at the helm, Schwabe too looked for someone new to guide the bar. (He said as much five years ago.) And according to Tom Schweiger, Schwabe had found that person, making a land contract agreement with a new owner in 2019. But between the pandemic and the inherent difficulties in taking over a small no-frills corner tap in a changing, increasingly crowded side of town, the Ice House eventually had to shut down, handing the keys back to Schwabe.
He thankfully didn't have to look far for a new candidate.
"Bruce bought it in '81 – I was coming in here then. I've known the family my whole life," explained Tom, who also runs Lucky Lanes bowling alley at 5014 W. Howard Avenue. "When he got it back, we started talking."
Discussion eventually turned into a deal, and after more than a year lying dark, the Ice House lit back up with a soft open on Aug. 3, followed by a grand opening on Aug. 20. And when the doors opened, the owners were far from the only thing new about the bar. According to Amber, besides obviously giving the Ice House a fresh clean, they repainted the entire interior – fittingly in Brewers colors considering their proximity – waxed the tile floors in the main bar area and re-did the wood floors in the rest of the space, original to when the building was first built. Walking in the now, you'd have no idea the bright space – significantly bigger than how it looks from the road, complete with a back room ready for meetings and live music – was almost a century old.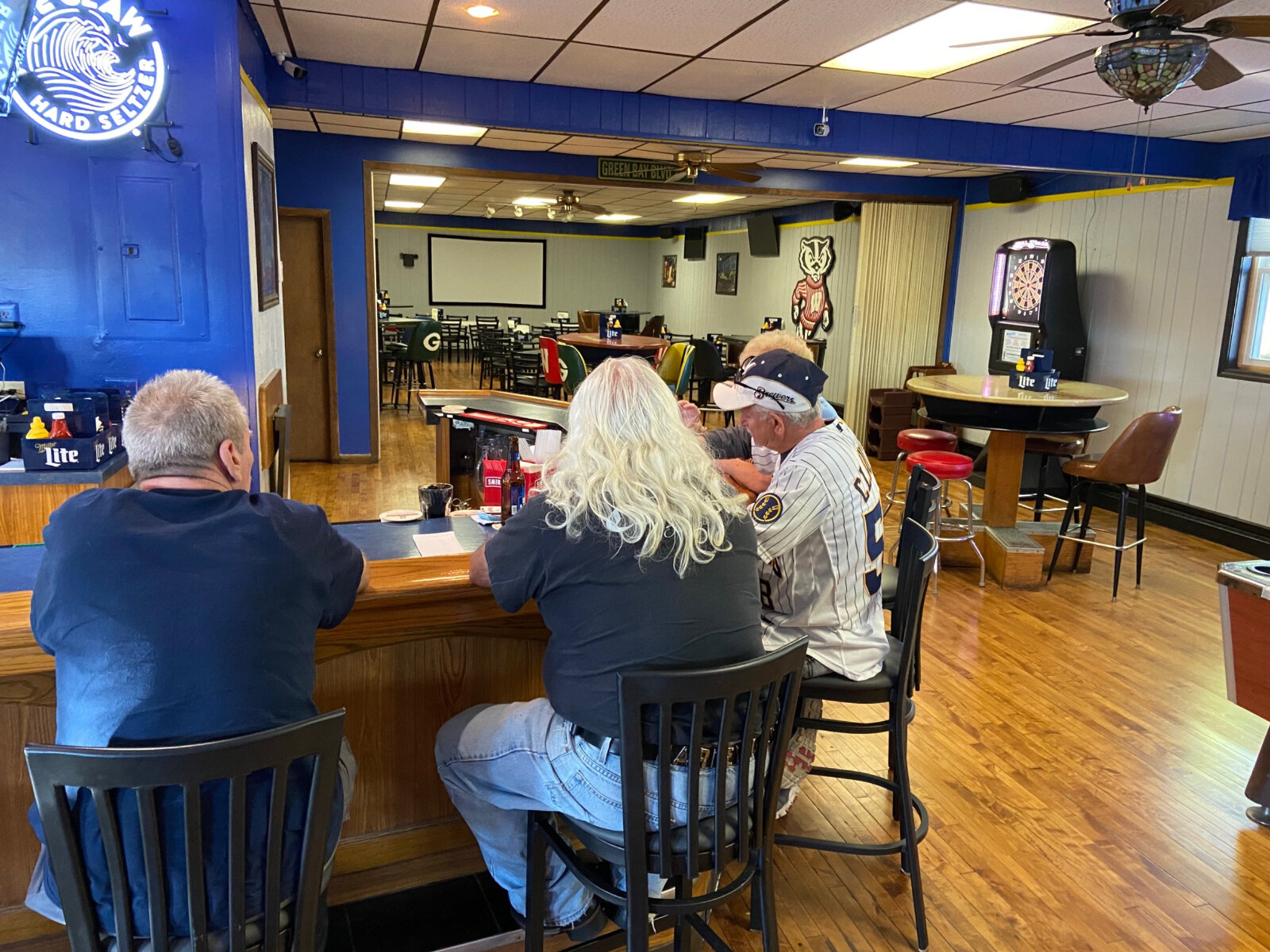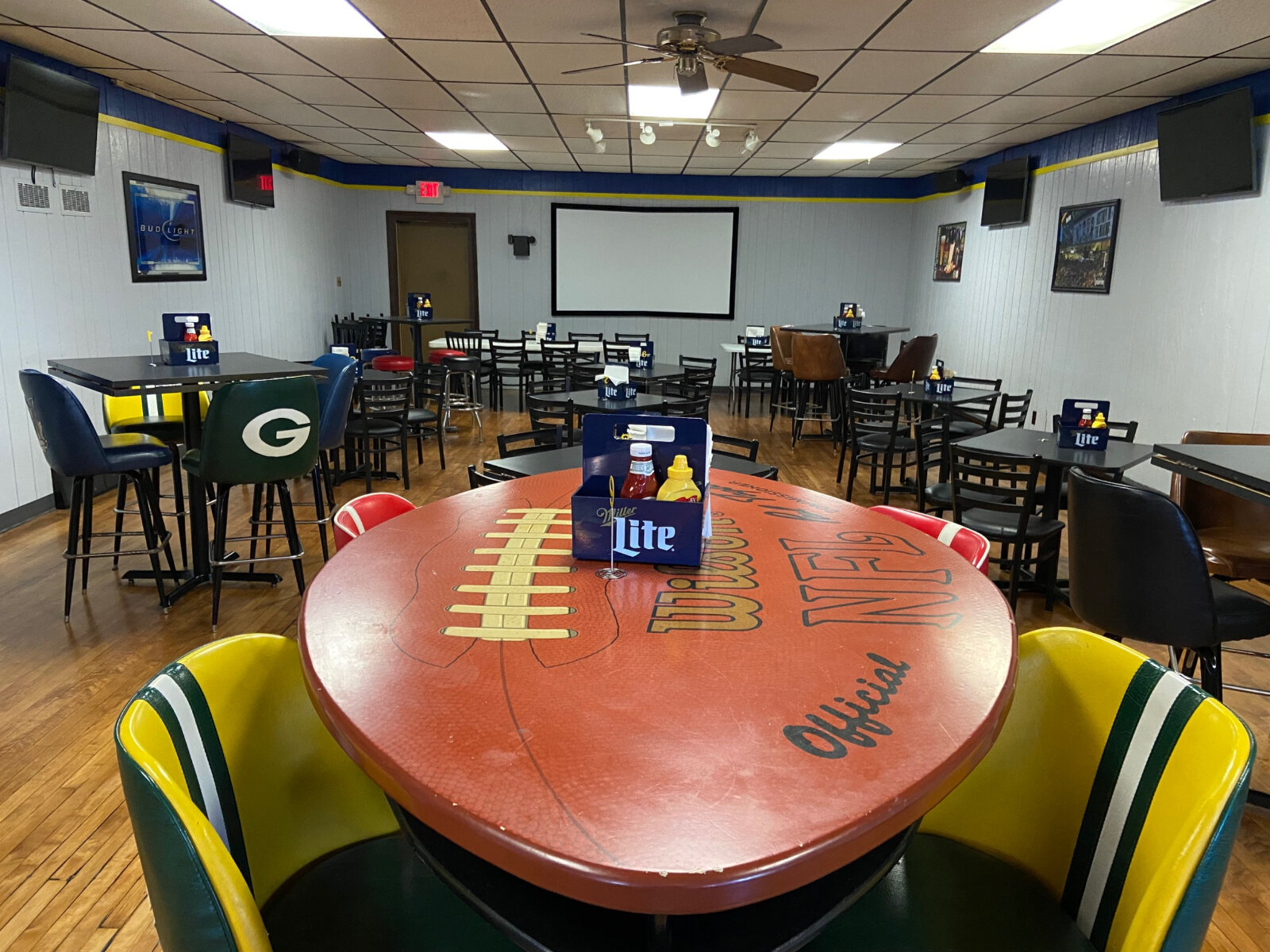 Coming up this month, the Ice House will also get 12 new taps, pouring a combination of IPAs, imports and classic corner bar staples, according to Amber. The kitchen received a renovation as well, with new equipment, a new floor and a new menu to match – complete with a brand new Friday fish fry introduced last weekend and received with a sell-out.
"They didn't do fish fry in the past, because they had limitations with equipment," Tom said. "That's why we went out and got equipment that fits what we're doing, that gave us the ability to expand the menu and go into other things – such as a fish fry."
For a traditional, humble neighborhood tavern that previously only had two owners across 90-plus years, it's a lot of change – and there's more likely to come. Amber, for instance, already has her eyes on "phase two" of their reopening, growing the menu even more to include pizza. As for Tom's future ambitions for the Ice House, they go even further, beyond the building itself.
"Next year, I'm considering a beer garden out in back," he said. "Just start expanding what we do – and making sure we do it right. Don't help expanding if you ain't doing it right."
Sure, there's been changes – but part of doing it right is also keeping some things the same. So the Ice House is still very much a Brewers bar – complete with its popular shuttle, traveling back and forth to the ballpark. In fact, Bruce Schwabe still occasionally drives the bus, still engaged and invested in keeping the bar's legacy going even if he's no longer in charge of it. And, of course, the name is the same, just with a slight alteration – technically Lucky's Ice House, to tie in with the Schweigers' bowling alley – that's still in line with tradition.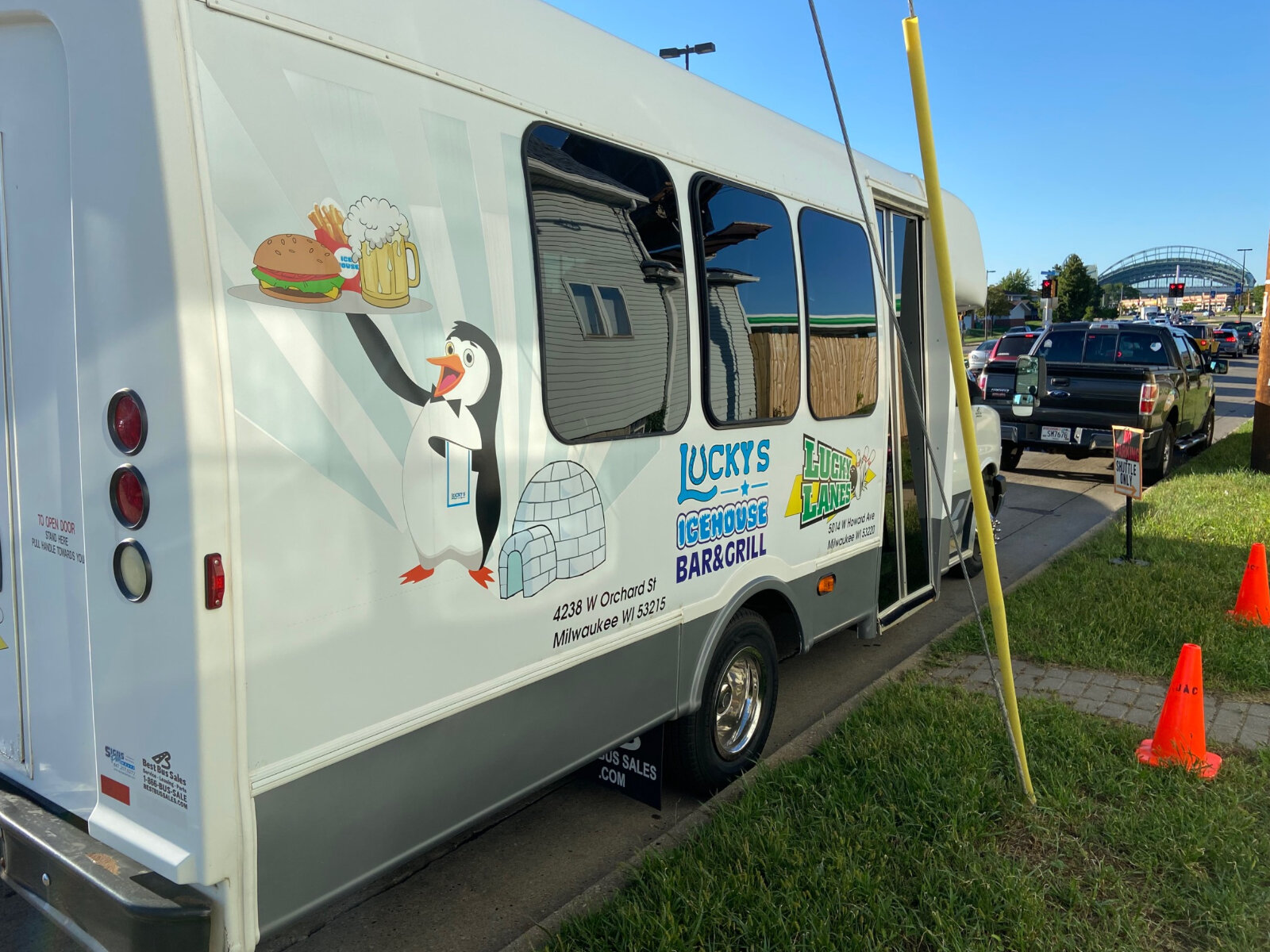 "Keeping the history of the name is awesome, too, because it never had a bad name to it," Amber said. "Everybody knew it as the Ice House, whether it was Mary's or Schwabe's Ice House. So just changing to Lucky's I think helps bring back the old customers and clientele while also bringing in our Lucky's clientele that we have. Changing it up a little bit, compared to what people knew was here."
It's been just about a month for the Schweigers, but that balance of old and new thus far seems to be working for the reopened Ice House, getting a quiet icon back on stable ground and not letting almost a century of Milwaukee history go away without a fight (and a beer).
"It may be a challenge, but I don't feel pressure," Tom said. "Pressure is self-induced, so we don't pressure ourselves. But we're excited about it. We've got a good following at the bowling alley … a lot of those customers come here now. Between that and the former clientele that was in here and the Brewers shuttles we've seen starting to step up just since we've been here … it's a very tough time for this industry, coming out of the pandemic and stuff, but we're up to the challenge."
So while the team down the street hasn't given Milwaukee much to be happy about lately, at least the Ice House's return is a development worth cheering on.
As much as it is a gigantic cliché to say that one has always had a passion for film, Matt Mueller has always had a passion for film. Whether it was bringing in the latest movie reviews for his first grade show-and-tell or writing film reviews for the St. Norbert College Times as a high school student, Matt is way too obsessed with movies for his own good.
When he's not writing about the latest blockbuster or talking much too glowingly about "Piranha 3D," Matt can probably be found watching literally any sport (minus cricket) or working at - get this - a local movie theater. Or watching a movie. Yeah, he's probably watching a movie.