Get ready to soak up more bar articles, imbibable stories and cocktailing content, brought to by Miller Lite. For more of our Bar stories click here!

There's an informal rule in Wisconsin that if a fish fry is suggested to you three times, you have to check it out the following Friday.
We might have just made up this rule, but it's one we followed recently and found ourselves at The Light Palace, 5880 S. Packard Ave. in Cudahy.
The fish fry is one of the best we've had in a while – more on that later – but we were pleasantly surprised by the large bar and friendly vibe as well.
Husband-and-wife team John and Brandee Schulz bought the business 13 years ago and swiftly made it their own. According to the menu, they named their business The Light Palace after a "little dumpy, musty rec room" space where they hung out with friends in high school nicknamed "The Light Palace Gang" during the 1980s.
The new-and-much-improved Light Palace has a similar mission today: to gather friends new and old to enjoy food, drinks and music.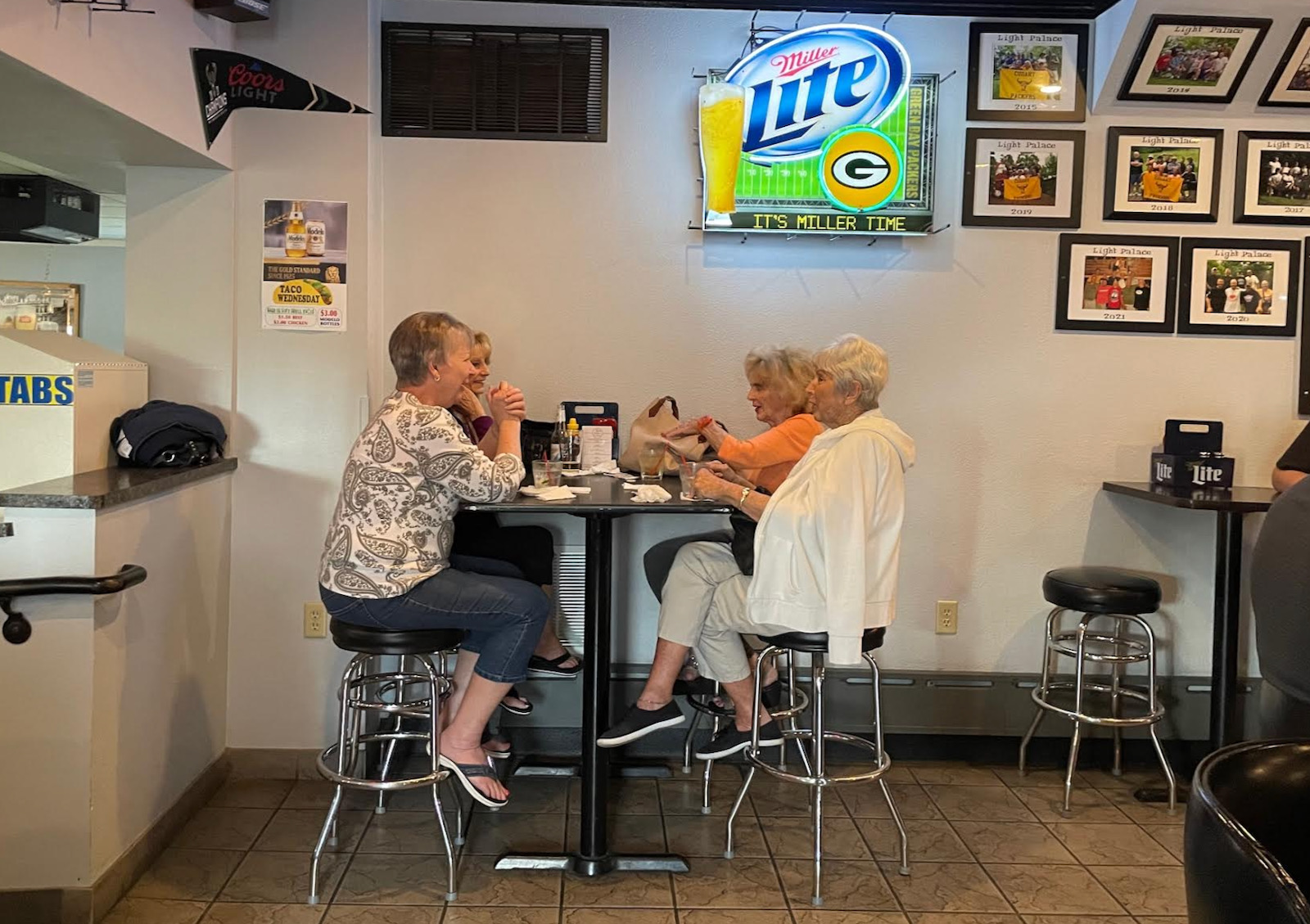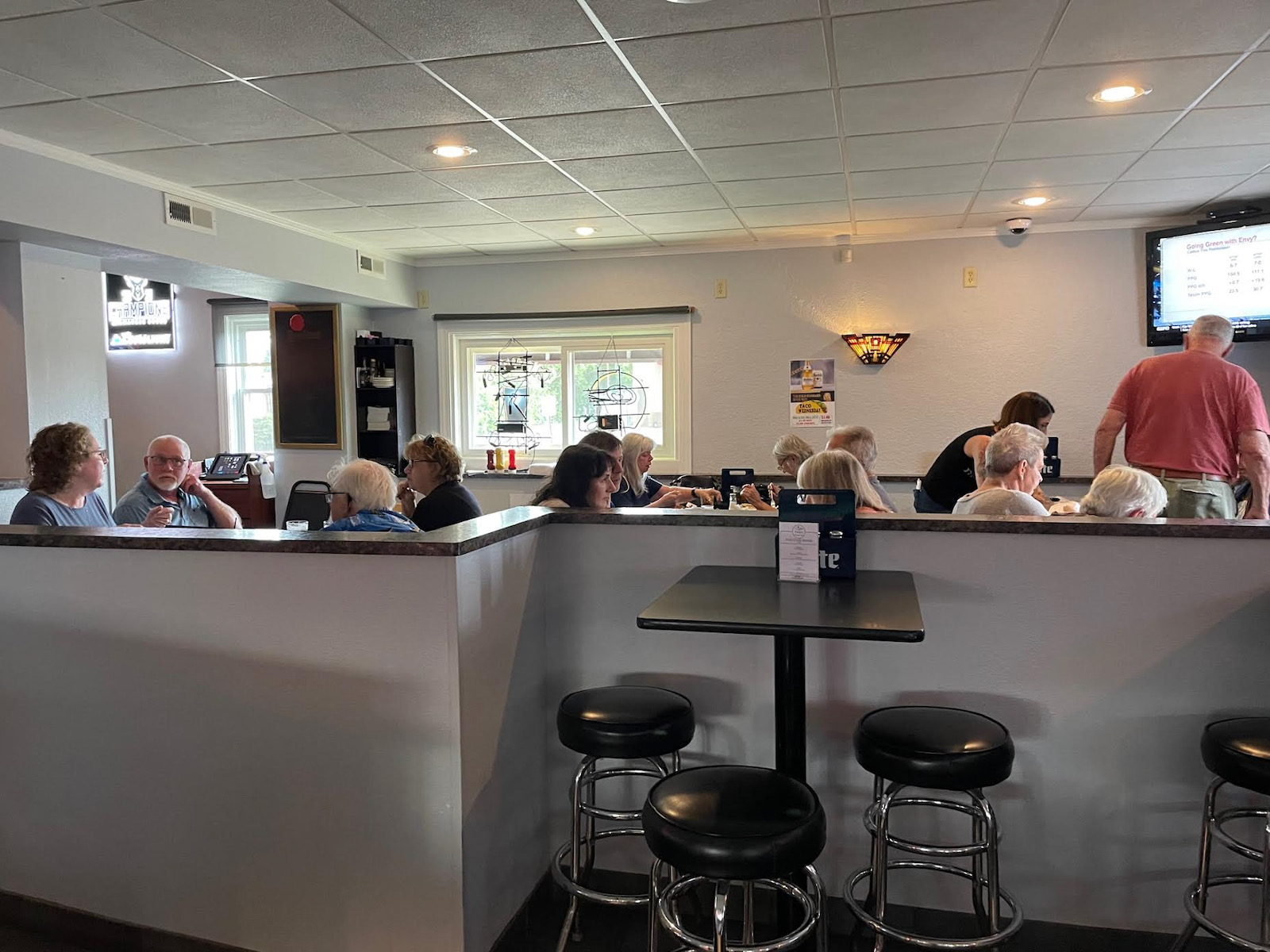 "We have an amazing core of staff and regulars who we now consider family," says Brandee. "We do a lot of things together outside of here, too. Brewers games, golf outings, Christmas parties, trips to other bars and restaurants in the area."
Jonathan Galles is the longtime bar manager and says the most popular drinks couldn't be more Wisconsin.
"We go through a ton of Miller Lite – at least three barrels and 8-to-10 cases a week – and we serve a lot of Old Fashioneds. Especially on Fridays," says Galles.
The Light Palace has a Happy Hour every weekday from 3 to 6 p.m.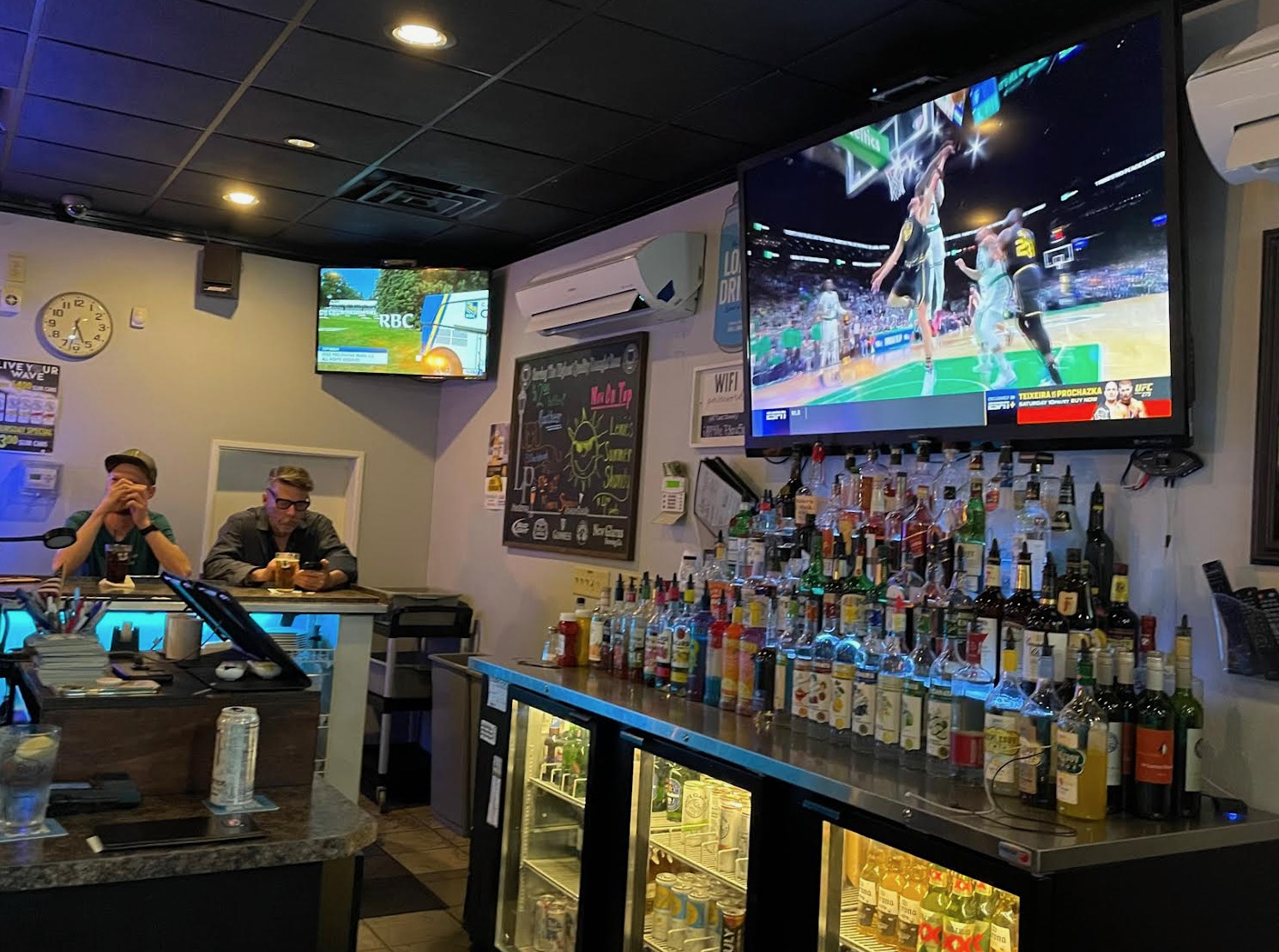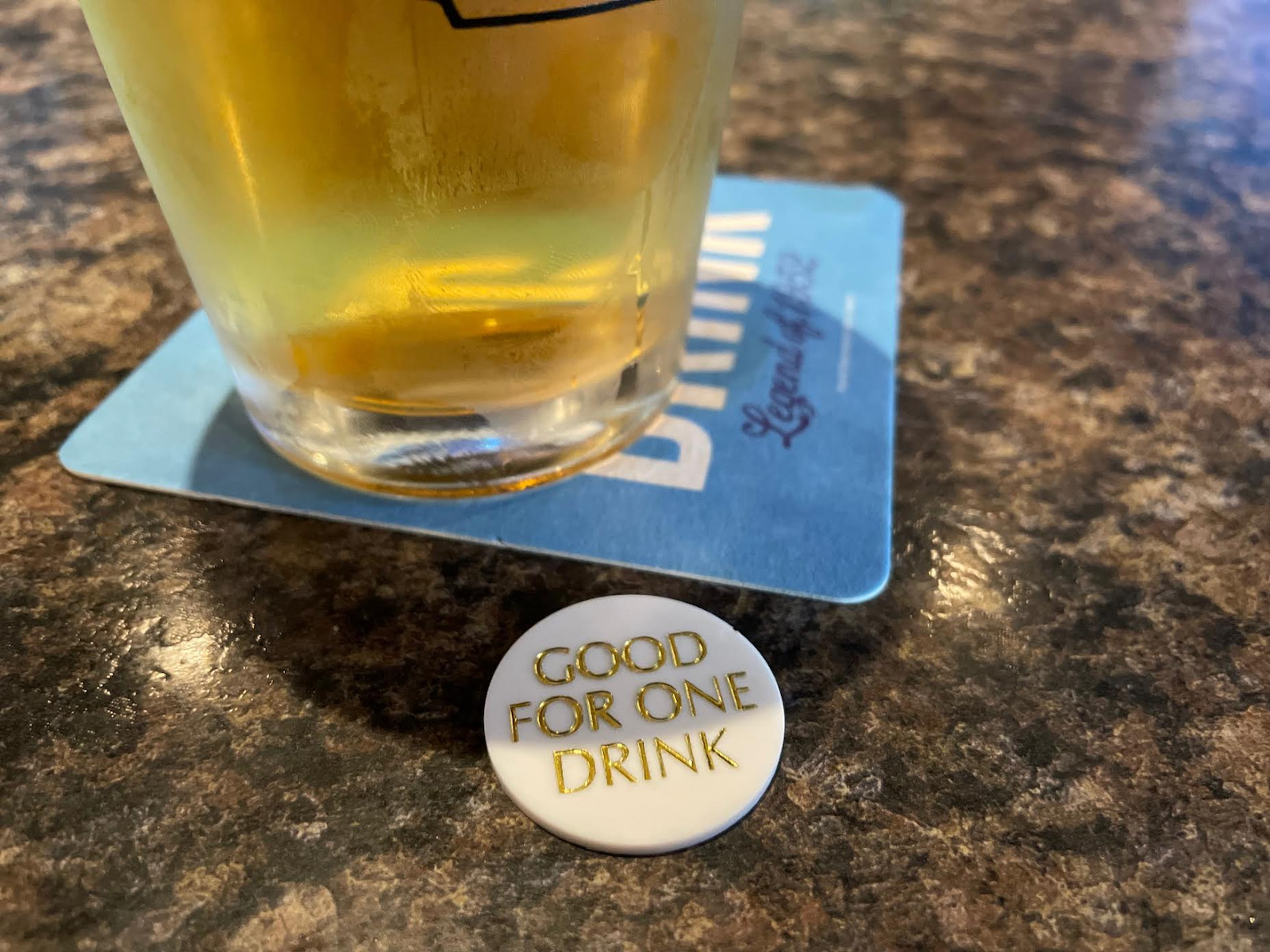 The atmosphere is fun and the drinks are affordable, but Brandee says it's the Light Palace's food that keeps people coming back and brings in new customers for the first time. John serves as the chef and menu developer.
"My husband is very passionate about the food that he puts out and has worked very hard to get everything just right before it makes it to the menu," says Brandee. "A lot of our appetizers might look like the same old bar food, but it's all homemade."
Fresh, hand-formed hamburgers, made-from-scratch pizza and the fish fry are among the most popular menu items.
"I was told early on and repeatedly that our sauce is amazing," says Brandee.
Saving the best for last: The fish fry dinner. For $12.95 it includes four large pieces of beer battered or breaded Icelandic cod, marble rye bread, Coleslaw and a choice of French fries, garlic mashed potatoes, potato salad or for 99 cents, potato pancakes (yes, please). There is also walleye, blue gill, lake perch and baked salmon dinner available. And the Wisconsin Platter, for $17.95, gets you a half walleye filet and 4-6 pieces of bluegill and perch.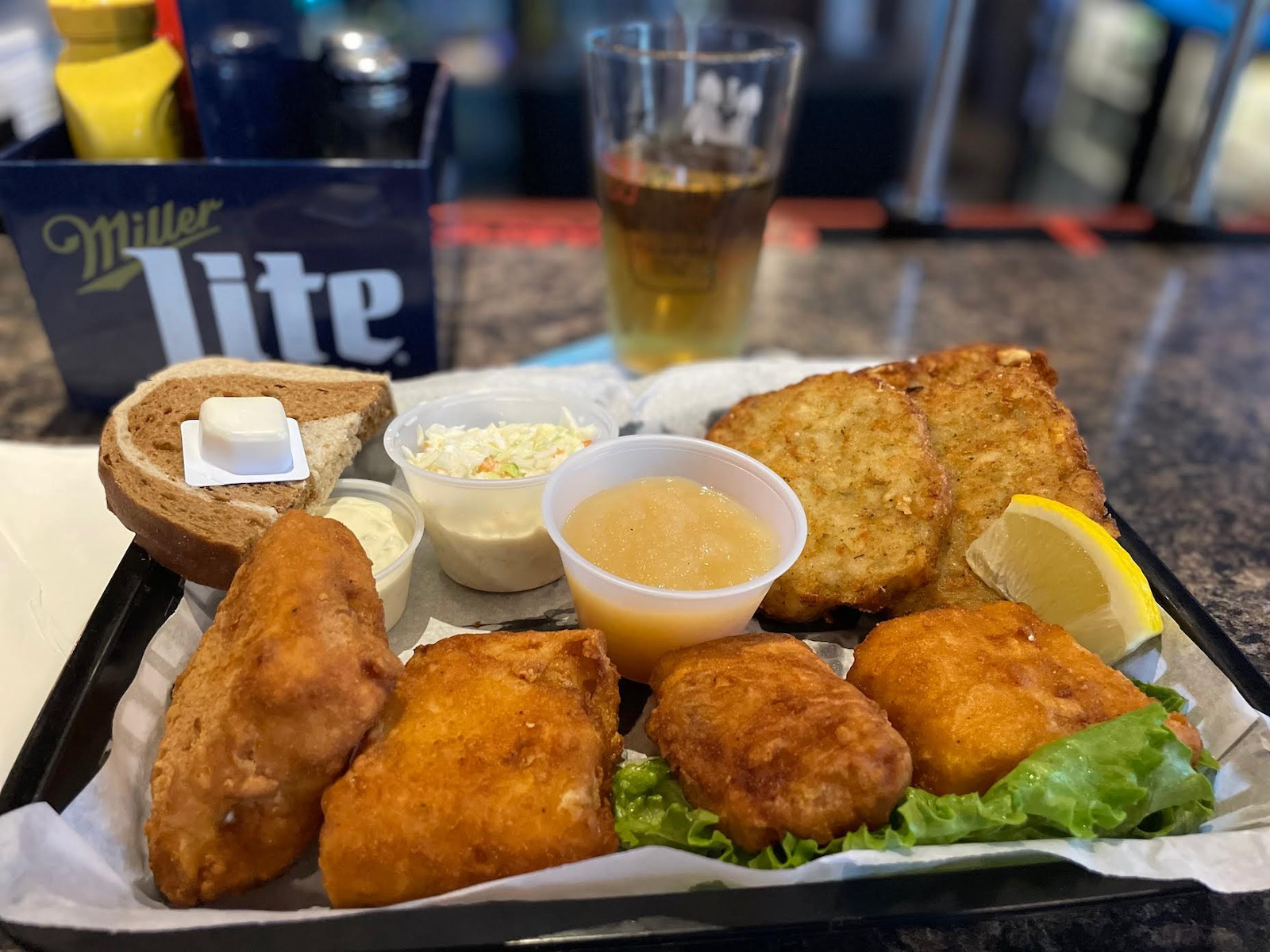 We arrived hungry but could not come close to finishing our plates of food. The fish was perfectly fried, the Coleslaw fresh and tangy and the potato pancakes – no joke – some of the best we've had in Wisconsin.
The Light Palace also has a rental hall and the capacity to host weddings, funeral memorials, reunions, birthday parties and corporate events up to 150 people.
"Most importantly, we want everyone to be comfortable here. We guarantee our space is always clean, always safe and always comfortable," says Brandee.
Bar hours: Monday-Thursday from 3 p.m. to 2 a.m.; Friday-Saturday from 11 a.m. to 2:30 a.m.; Sunday 11 a.m. to 2 a.m.

Kitchen hours: Last call for food Sunday-Thursday 10:45 p.m.; Friday and Saturday 11:45 p.m.

Molly Snyder started writing and publishing her work at the age 10, when her community newspaper printed her poem, "The Unicorn." Since then, she's expanded beyond the subject of mythical creatures and written in many different mediums but, nearest and dearest to her heart, thousands of articles for OnMilwaukee.

Molly is a regular contributor to FOX6 News and numerous radio stations as well as the co-host of "Dandelions: A Podcast For Women." She's received five Milwaukee Press Club Awards, served as the Pfister Narrator and is the Wisconsin State Fair's Celebrity Cream Puff Eating Champion of 2019.