Get ready to soak up more bar articles, imbibable stories and cocktailing content, brought to by Miller Lite. For more of our Bar stories click here!
Sam Berman opened The Tin Widow, 703 S. 2nd St., in 2014 and a year later was joined by current business partner Caitlin Hungerford. Together, the two have built one of the most coveted cocktail bars in the city for people who want to explore spirits and conversation in a "1970s grandma's rec room" setting.
Tin Widow specializes in gins and whiskeys, with 200 different kinds of gin, and 250 bottles of whiskey.
"There are other great whiskey bars in this city that tap that many whiskeys, but no one has more than 200 gins. That's unique to us," says Hungerford.
Tin Widow also concocts a slew of brandy-based Old Fashioneds. "Korbel, of course, because this is Wisconsin," adds Berman.
And yet, Tin Widow is down-to-earth enough that for many it serves as a spot to grab a beer or two.
"We sell as many bottles of Miller High Life as we sell Old Fashioneds," says Berman.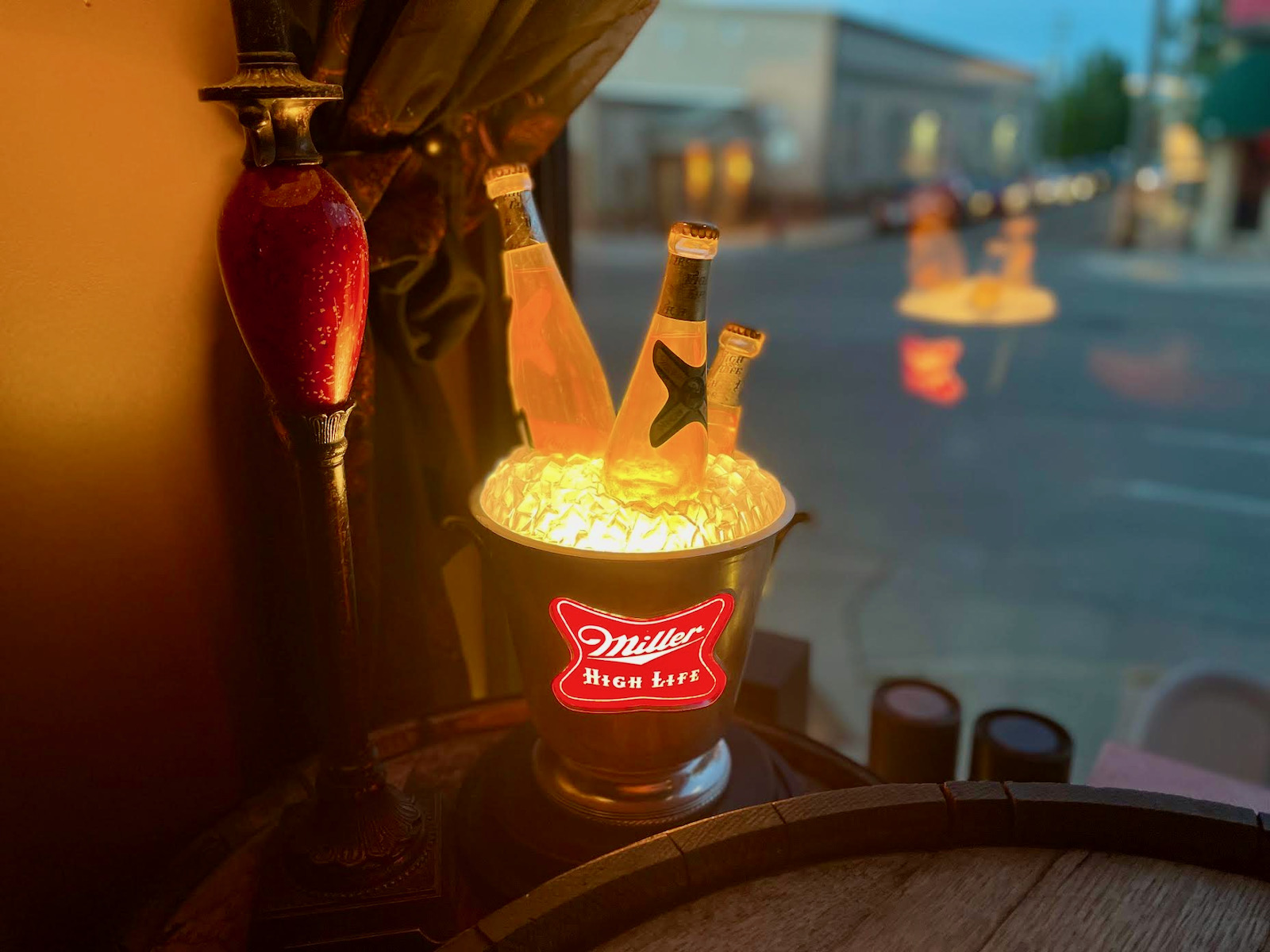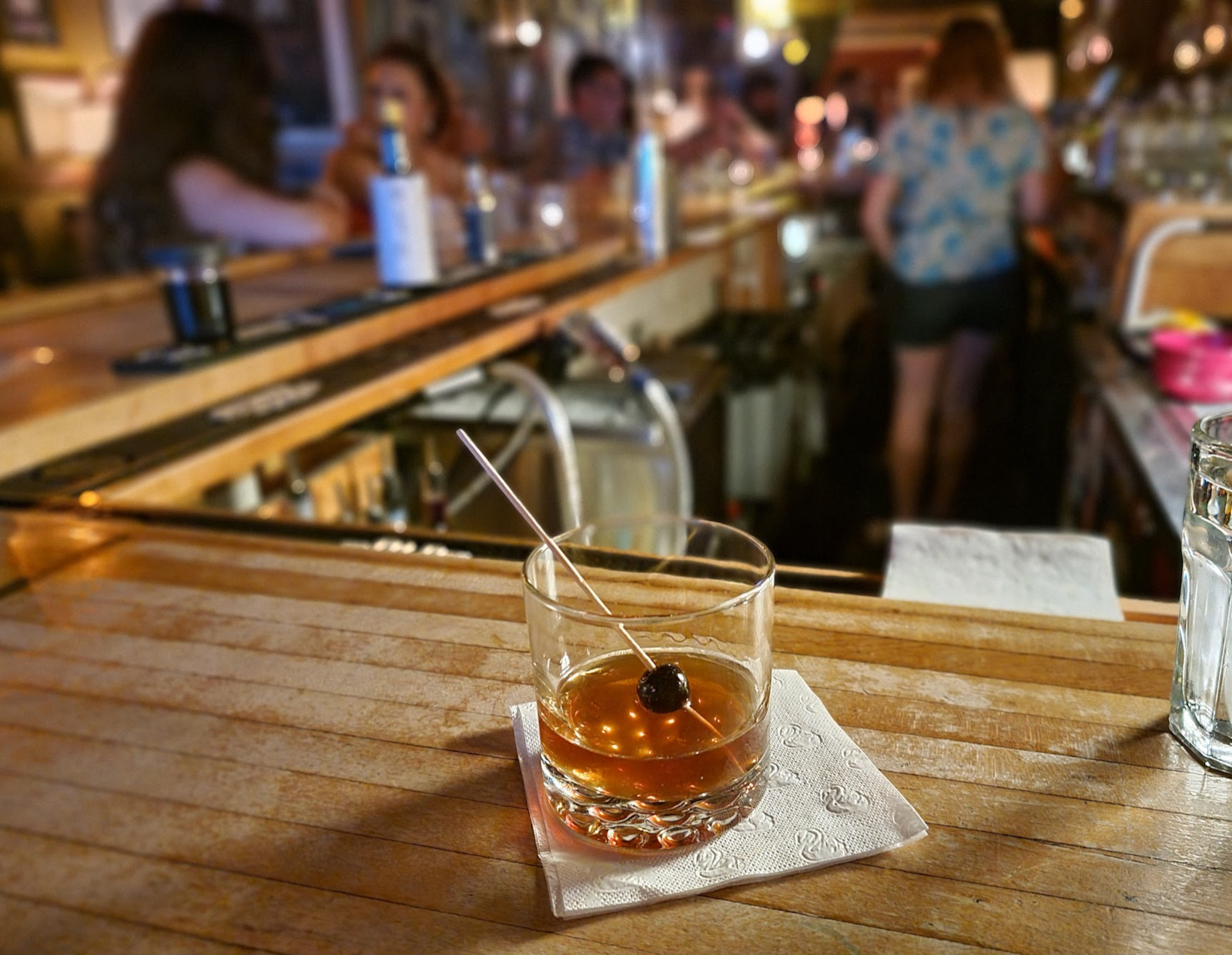 The Tin Widow is also a popular destination for Service Industry workers, something the bar takes very seriously.
"The service industry (workers) are some of our very best customers. We take care of each other," says Hungerford.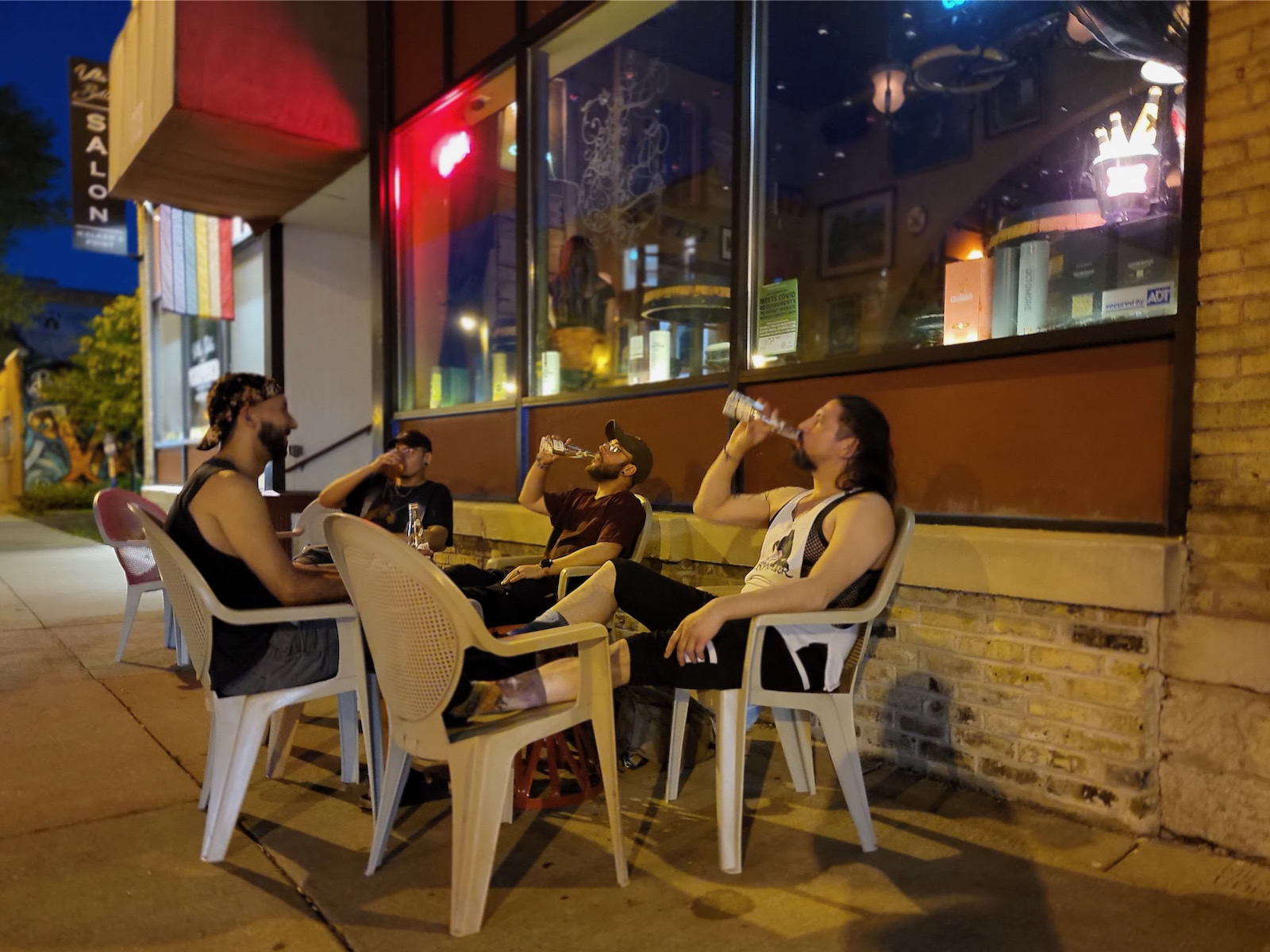 But gin is king at The Widow, and anyone who thinks they don't like gin probably has only tried one or two kinds.
"Often people don't come in as gin drinkers or they're curious about gin or even anti-gin and then we introduce them to this world," says Hungerford. "People think of gin as a piney-Juniper-Christmas-tree-floor-cleaner, but we have many unique gins, including a tomato gin and a rare saffron gin. You can make gin taste like anything."
Tin Widow's decor is a mix of vintage family items and kitschy scores from thrift stores. Religious iconography mixed in with paintings of Berman's fiancé's mother, a mounted Bucks head, and so many owls.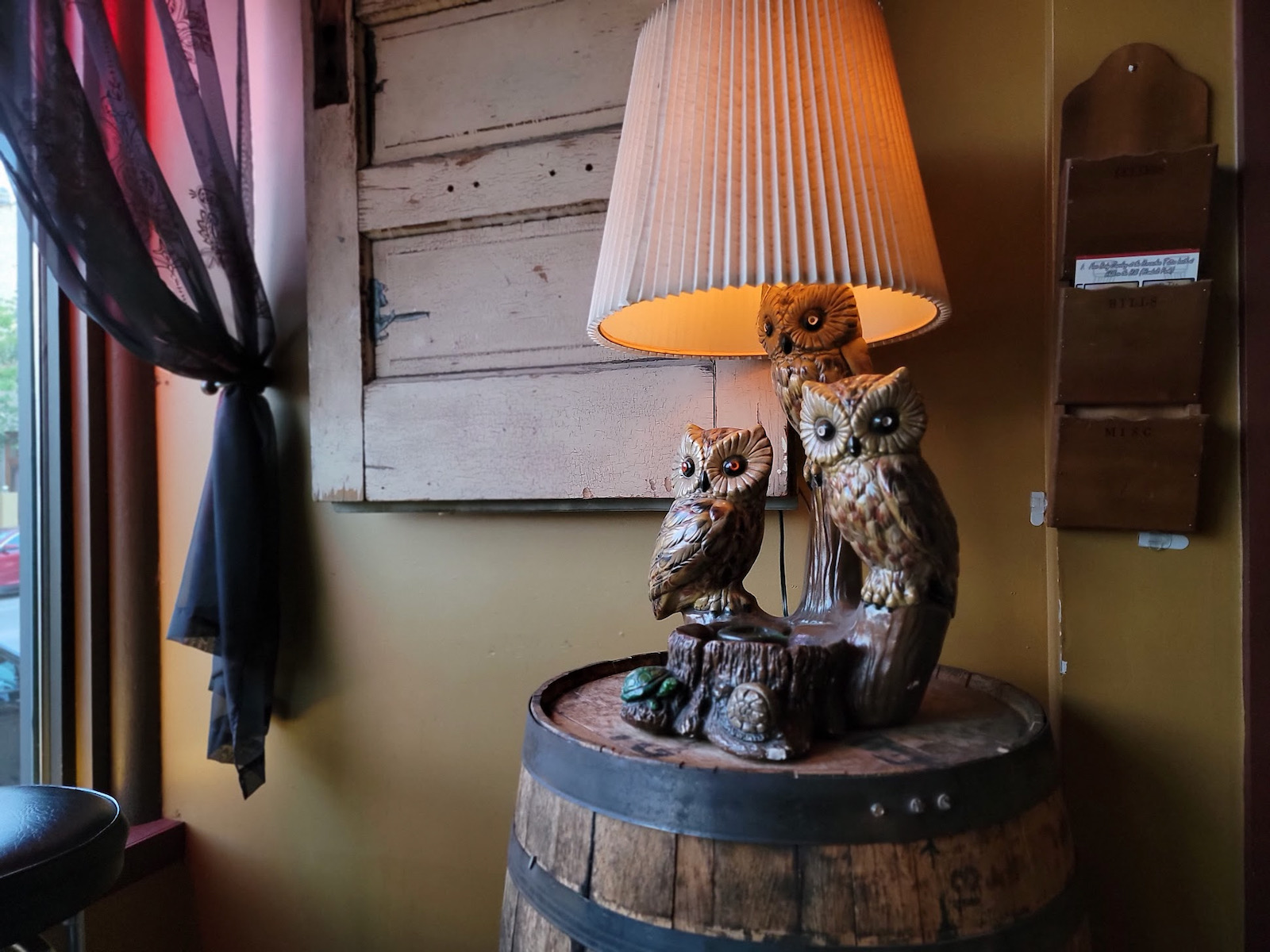 "We got the owl lamps and then, because owls are so popular in '70s decor, customers have brought us many owl gifts over the years. The owl has become our unofficial mascot," says Hungerford. "Plus, Tin Widow doesn't open until 7 p.m., so we are definitely a bar for night owls."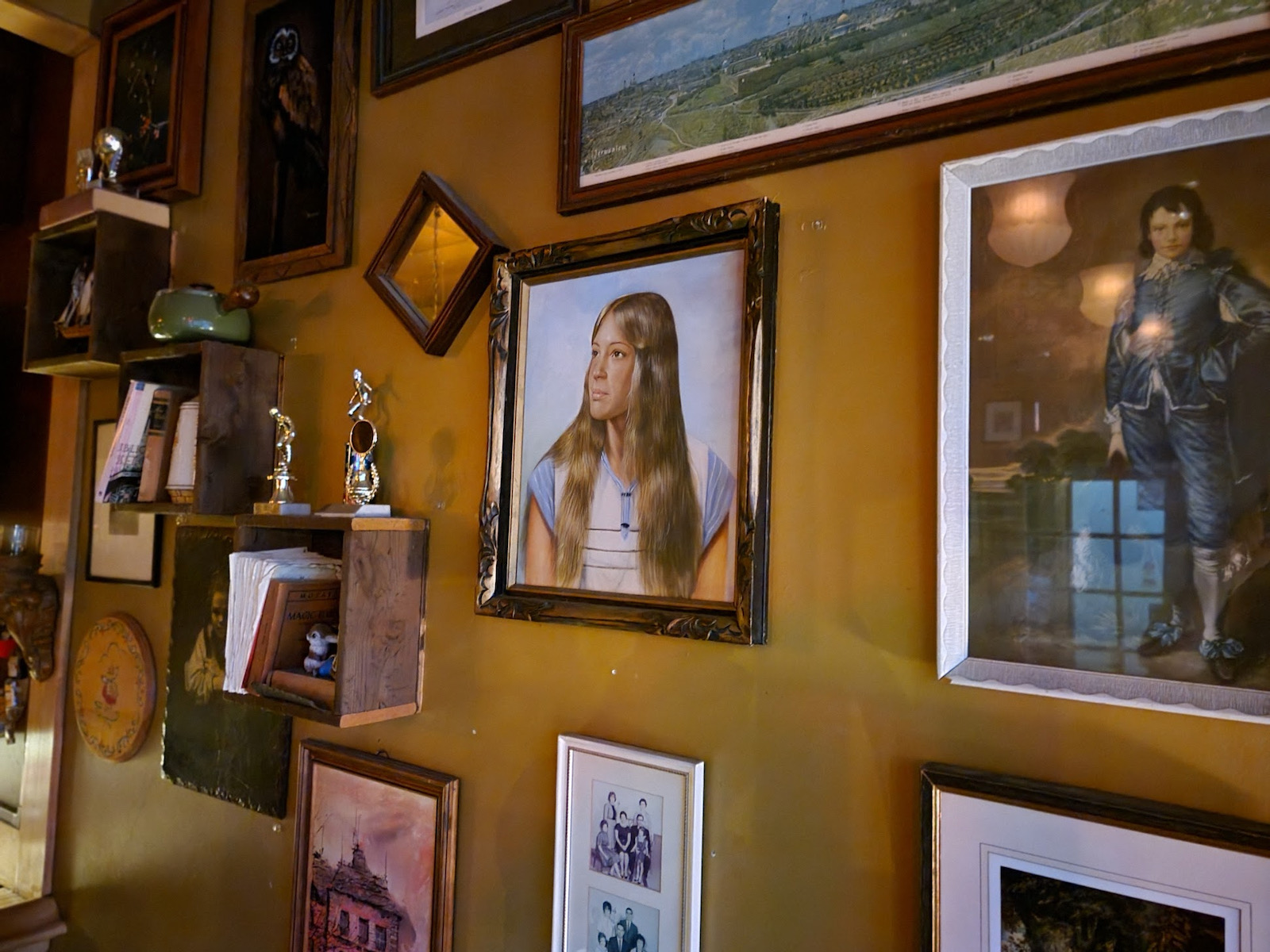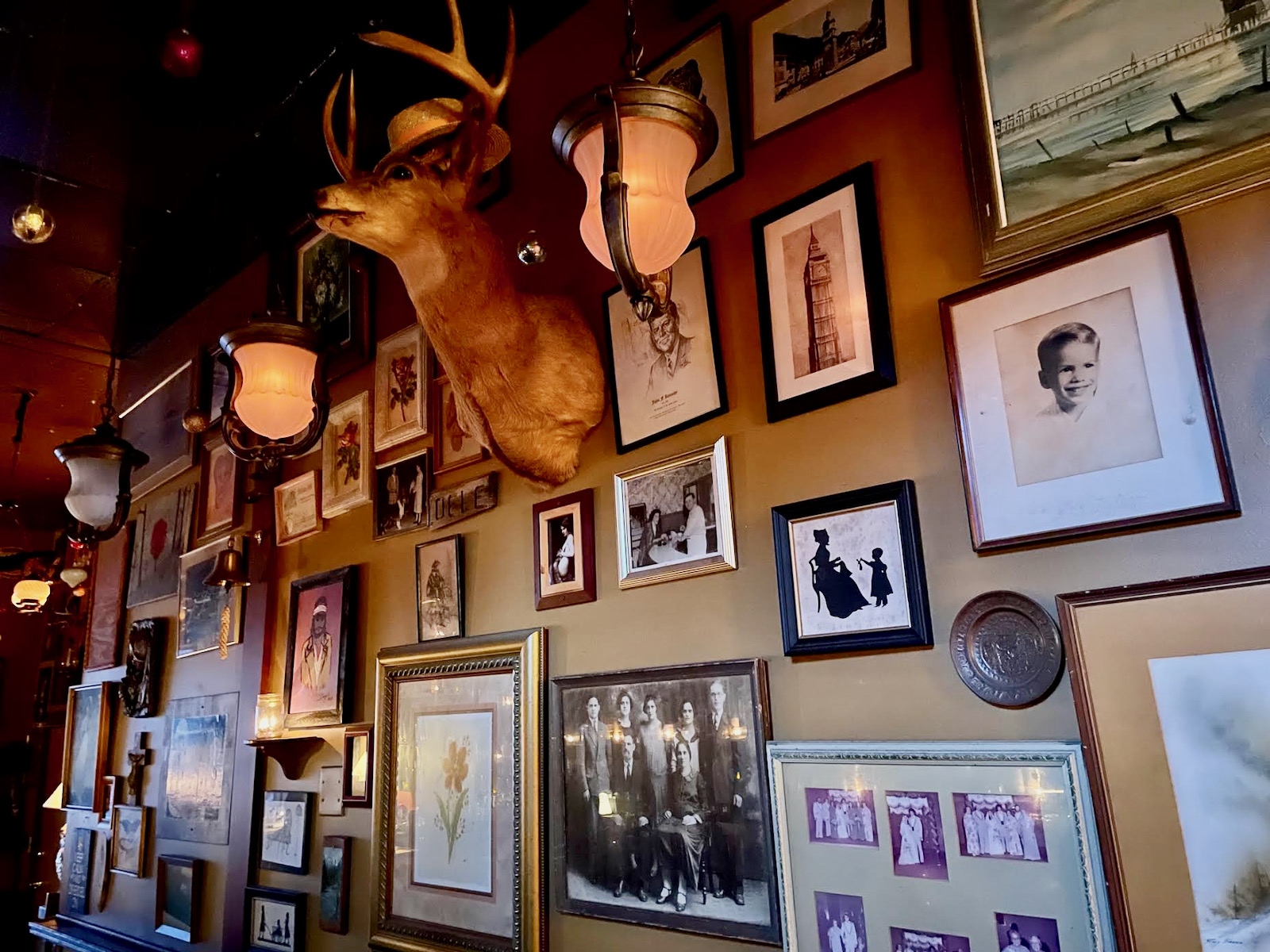 Tin Widow has experienced very little staff turnover, which is important to both of the owners.
"We aim to keep people happy here so they stick around," says Hungerford. "We also have a history of regulars that eventually work here."
Tin Widow attracts a wide variety of customers, from neighborhood folks to people from the suburbs and out-of-state who make it a destination. The lounge doesn't advertise, and word-of-mouth and hotel recommendations from places like the Iron Horse and Kimpton Hotel have helped build it into what it is today.
"People think more is better, but better is more," says Berman. "We've always been a place that's invisible in plain sight, and that's OK. Our focus is to make Tin Widow the best it can be."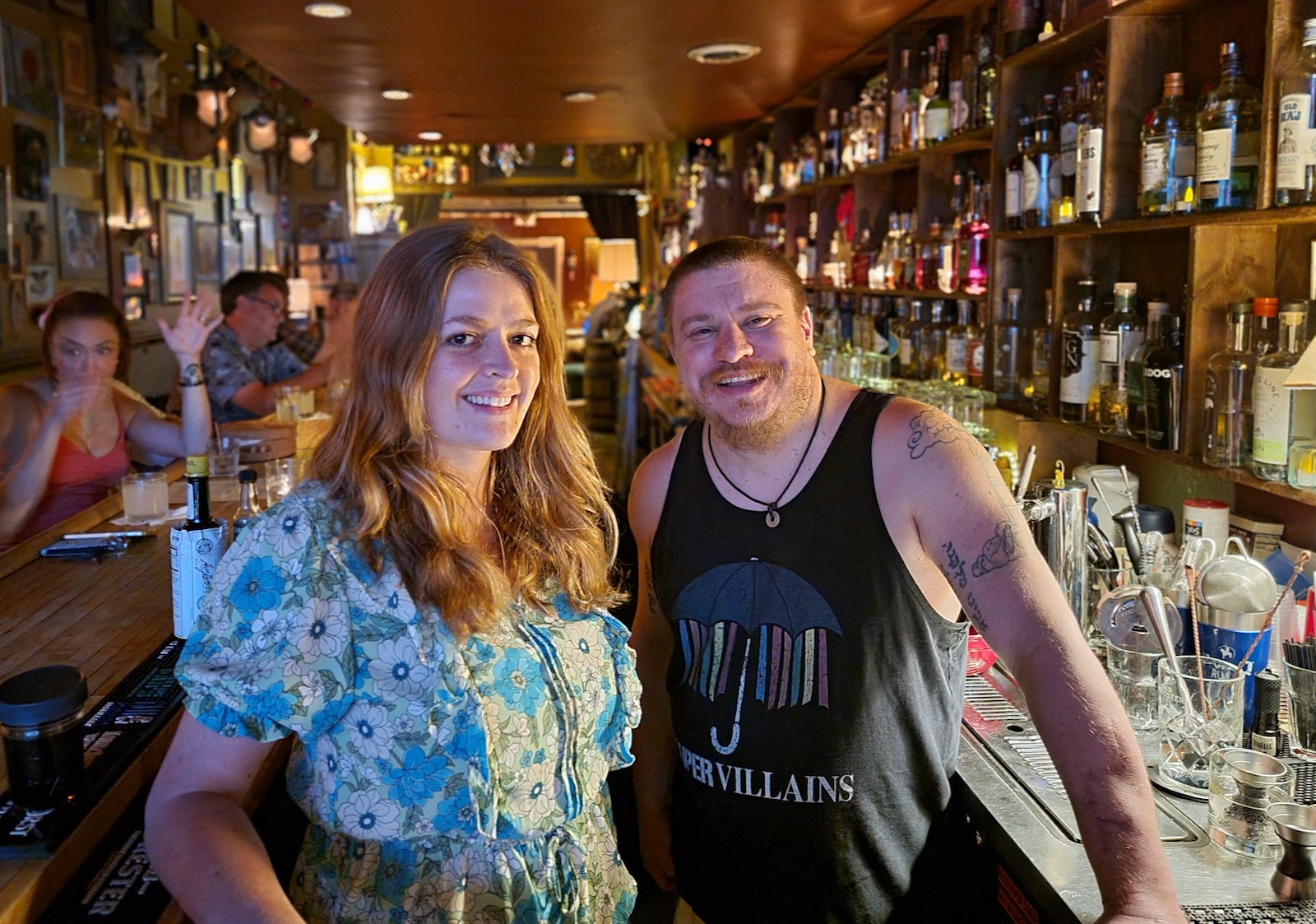 Molly Snyder started writing and publishing her work at the age 10, when her community newspaper printed her poem, "The Unicorn." Since then, she's expanded beyond the subject of mythical creatures and written in many different mediums but, nearest and dearest to her heart, thousands of articles for OnMilwaukee.

Molly is a regular contributor to FOX6 News and numerous radio stations as well as the co-host of "Dandelions: A Podcast For Women." She's received five Milwaukee Press Club Awards, served as the Pfister Narrator and is the Wisconsin State Fair's Celebrity Cream Puff Eating Champion of 2019.