Get ready to soak up more bar articles, imbibable stories and cocktailing content, brought to by Miller Lite. For more of our Bar stories click here!
It's hard to call a place that's been a local dining icon – so much so it was profiled nationwide in Saveur magazine – a "hidden gem." But then you actually find Wegner's St. Martins Inn, 11318 W. St Martins Rd., walk into the restaurant and bar and it just feels like an insider's secret, a small and wholly unassuming neighborhood hub tucked away in the suburbs, featuring nothing showy and no pretentions. Unlike most places found in fancy foodie magazines, the inn has no interest in being hip – just a cozy spot with even cozier comfort food.
"We have an older clientele," said chef and owner Dennis J. Wegner. "I have a saying: We don't ask for IDs, we ask for AARP cards. I don't want the night bar business or none of that stuff. I'm too old for that."
It's a compliment to Wegner's St. Martins Inn that the small neighborhood inn has the beloved status and aura of a century-old landmark – yet its current form is actually just 25 years old. While the building itself goes back in local history – its name actually references the former name of the village before it became a part of Franklin – Dennis and Kathie Wegner took over the spot in 1997 and revamped the space, primarily the kitchen, transforming it from a dive into a local favorite.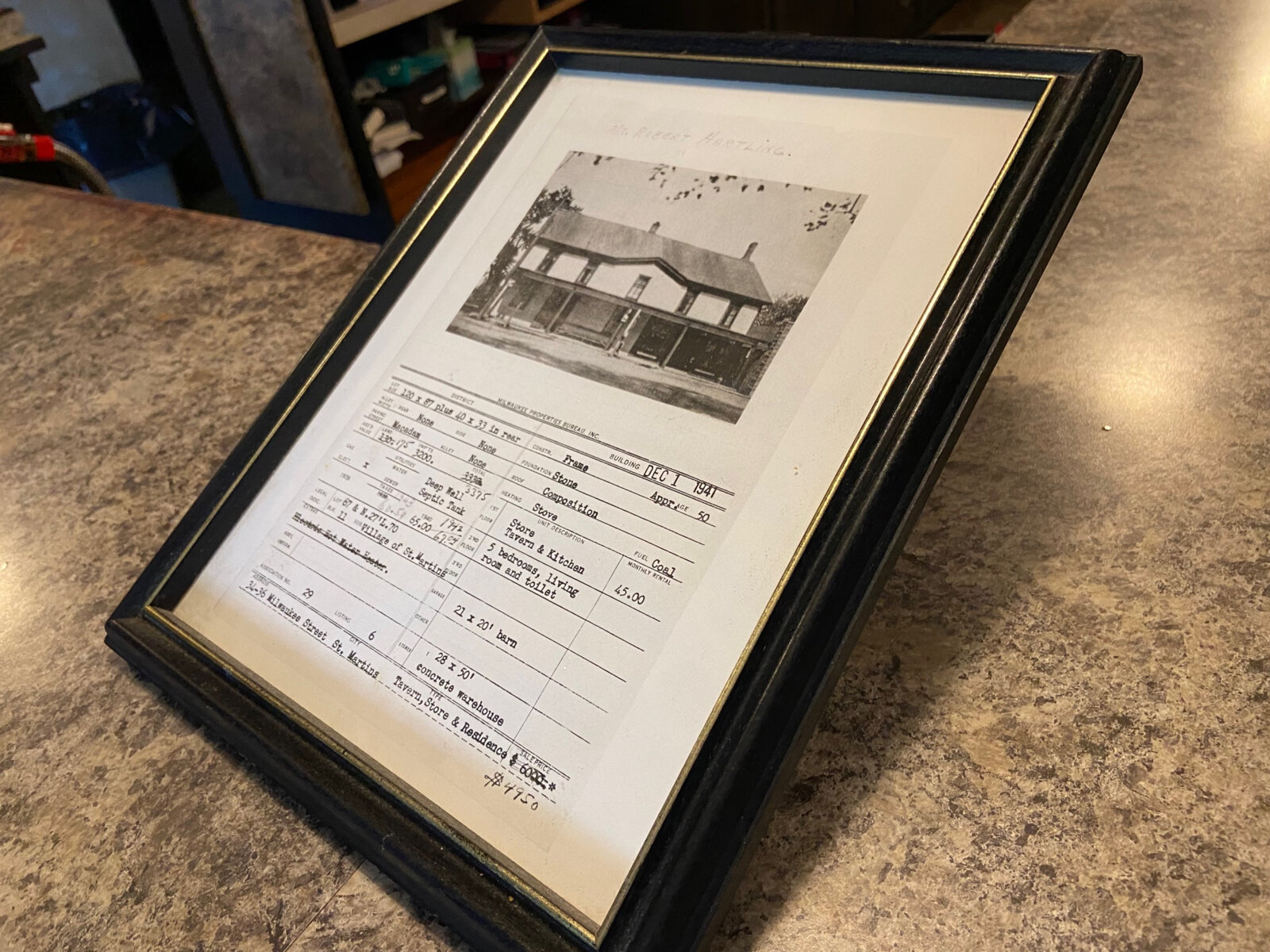 "When I took it over, there was basically no food service in here at all," Wegner said. "My friend was the head of the health department for Franklin, and he walked in here and goes, 'What're you doing to this place?' I said I'm putting a kitchen in here. He says, 'The board thinks you're going to fail,' because they didn't think I could serve any food here."
A quarter of a century later, Wegner's St. Martins Inn keeps proving those old doubters wrong – as well as new ones who walk into the neighborhood watering hole for the first time and discover a small, unassuming space the preferred décor in which is wood paneling, old racing photos and race car hoods. The inn actually used to have even more racing memorabilia on the walls and ceiling, said Wegner, a longtime racing fan, particularly drag racing. In recent years, he's backed off some of the automotive adornments, joking that it used to scare some new visitors off or take them by surprise – but even so, he knows the spot's still "nothing fancy."
"I wanted to have a place like I wanted to go to, with great food and good prices," Wegner said of his modest Northwoods-esque spot. "I always tell people: If you've got a tie, park it at the door."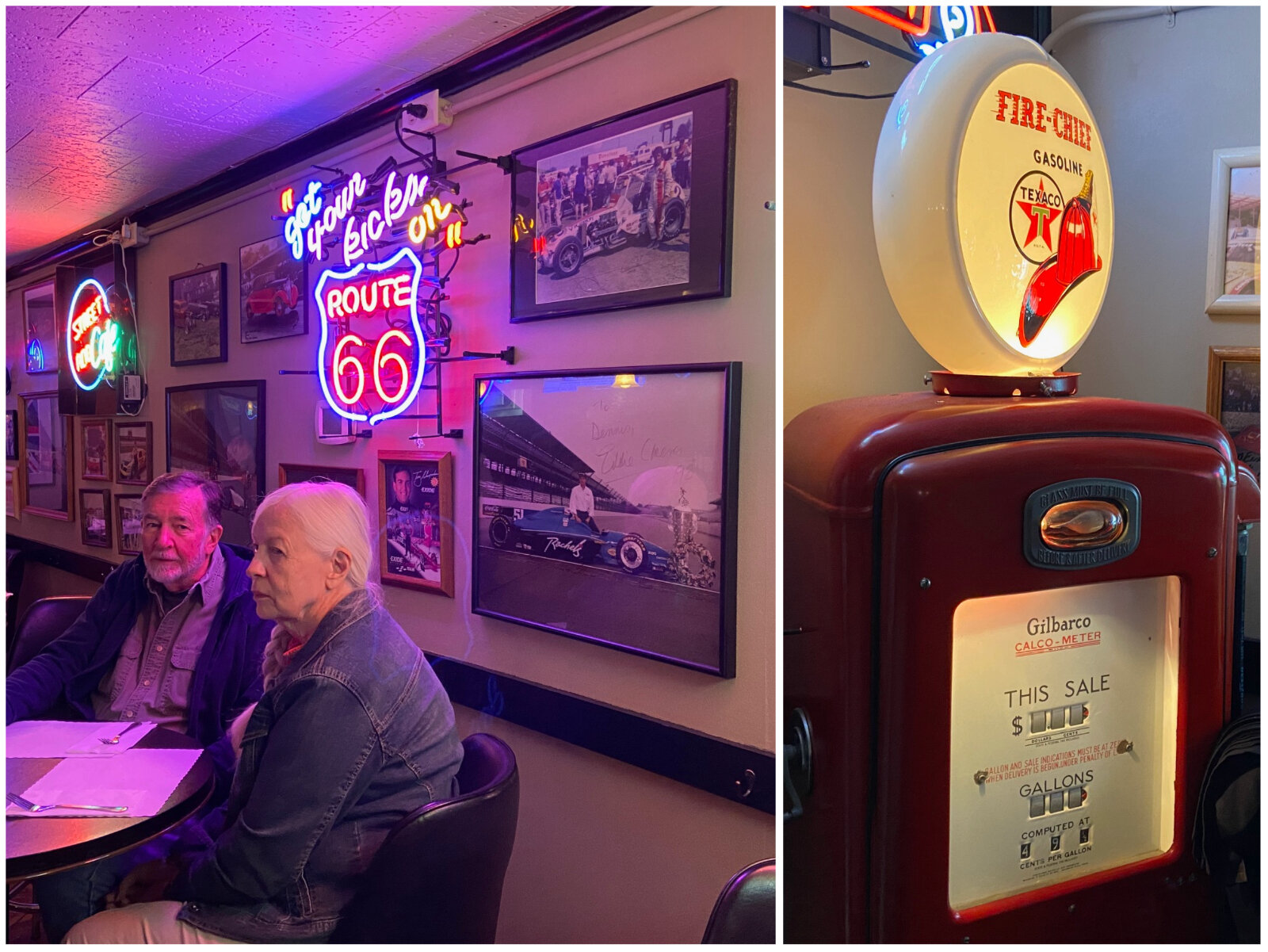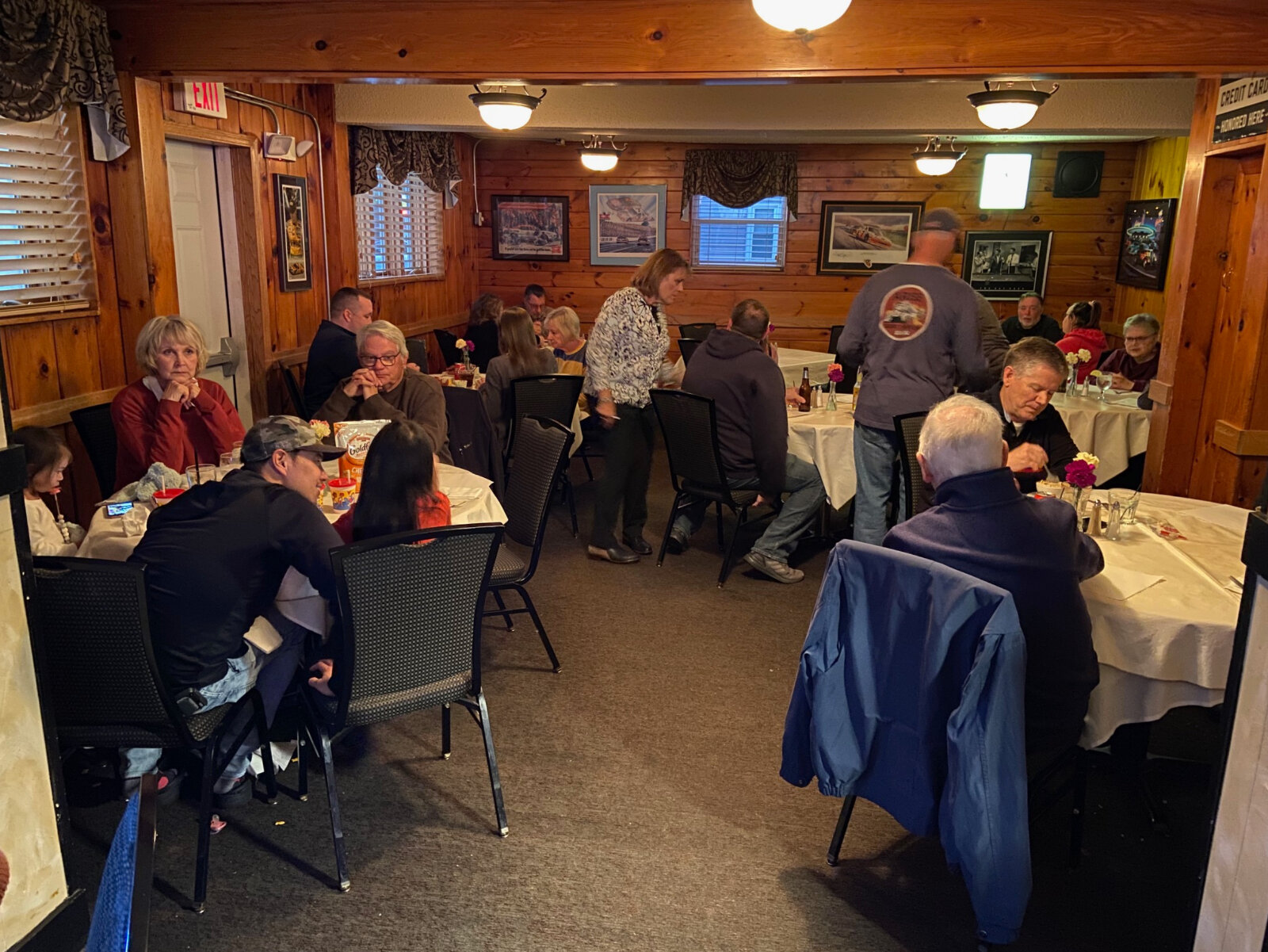 Rather than trendy décor, Wegner says he lets his food speak for itself – and for 25 years, it's argued an excellent case for the small suburban hub. Wegner spent a lifetime honing his culinary craft – from humble beginnings working at Big Boy in the '70s, to attending culinary school at MATC, to apprenticing under influential Milwaukee dining icon John Marangelli, to working for more than 20 years at Mader's and playing critical roles with The Anchorage and Grenadier's. Wegner's St. Martins may not look sophisticated on the surface, but there's sophisticated culinary knowledge in the kitchen – just not the kind that insists upon itself.
Instead, Wegner is happy to serve favorites made right – headlined by the restaurant's beloved Friday fish fry, one that's earned national profiles and a local cult of appreciation which has been known to line up outside in the hundreds to support and snag to-go orders during the pandemic closures of 2020. Wegner's secret? Simple.
"Using good products," Wegner said. "I use only high-end canola, pure canola oil. I only use fresh lake perch, and if I can't get it, the real yellow lake perch, then I won't use it and I've switched to small baby walleyes a couple of times. I used to use Icelandic haddock; now I've had to move to cod because they're not really fishing for haddock much anymore. I use the best that I feel I can buy for the money, and that's the key."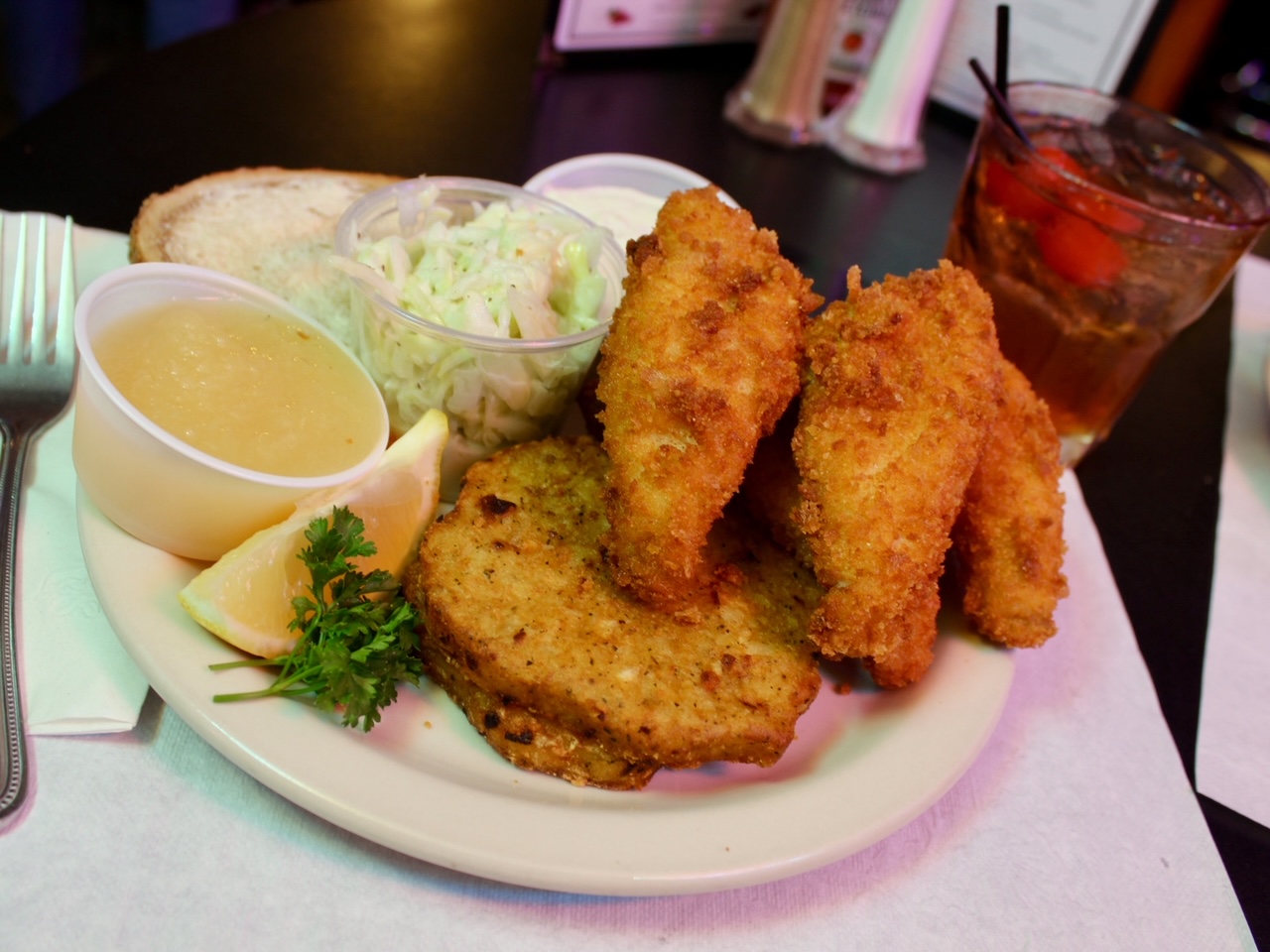 Don't let the fish fry steal all the focus, though. Unsurprising considering his many years at Mader's, Wegner will put his German favorites – like its wiener schnitzel, made with local Strauss veal that he cuts himself in the kitchen – up against any other Milwaukee and Wisconsin establishments. Come for the fish fry on Friday, but stay for the rest of the menu on the other days of the week. You can also enjoy a drink at the humble but well-stocked bar which features draft beers, a few craft brews and some Wisconsin supper club classics.
It's a formula that's worked for 25 years, bringing a delicious spotlight to an otherwise subdued suburban block.
"This area was not known a lot – Crossroads Pizza's helped out a lot too; he's very popular – and I think we've brought a lot into the area to put it on the map," Wegner said. "You always had the fair years ago, but it wasn't really known as a go-to area. And I think I made this to a go-to place now."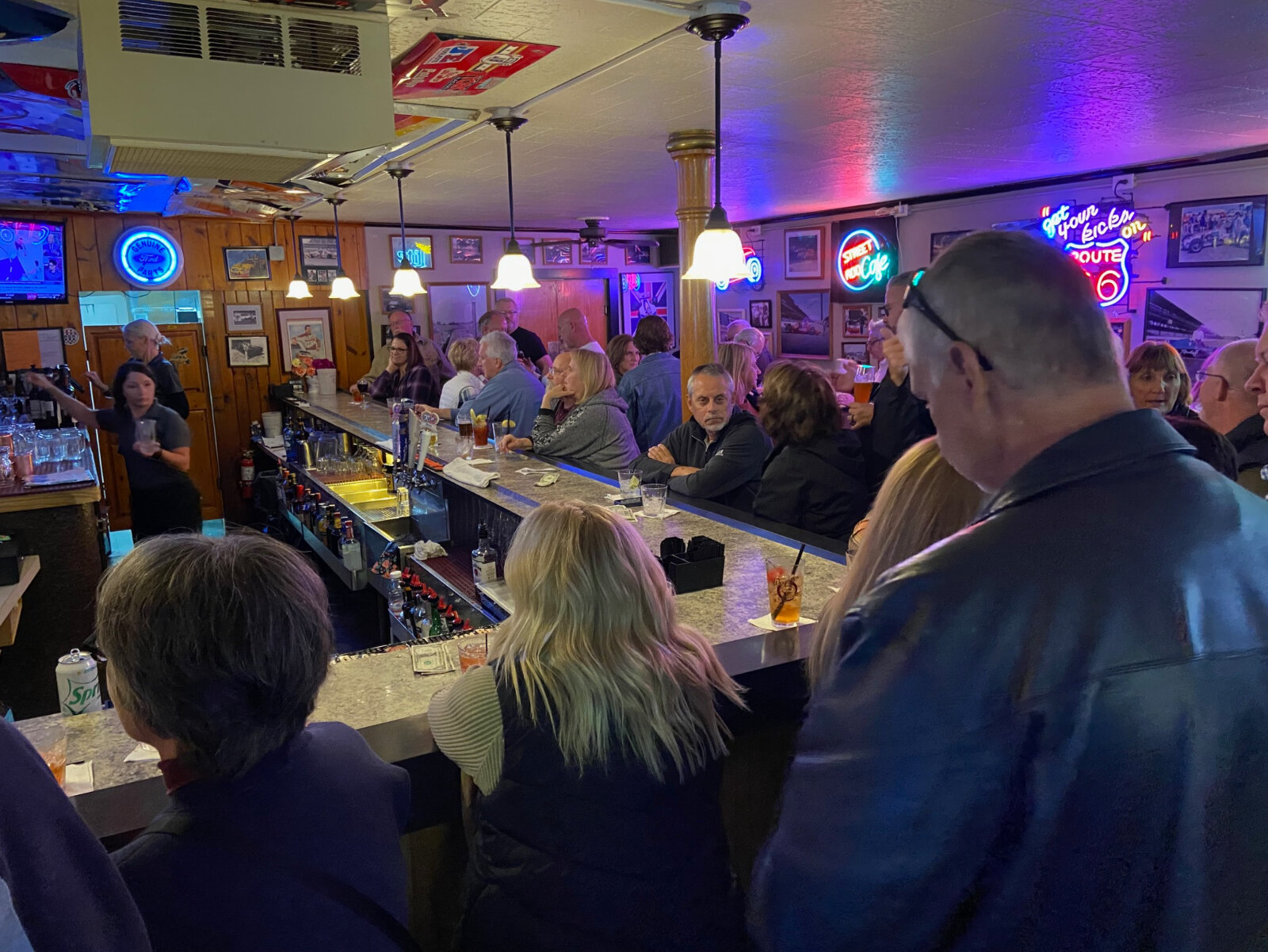 It's a formula he hopes to keep frying up for many more years to come – even as the years and the impact of inflation piles up.
"It's been a good run," Wegner said. "I started in the '70s at Big Boy doing this; it's a long time in the kitchen, and it's catching up with me. I'm slowing down – I admit it. There's not many guys in this area who can say they got 52 years in. It's a tough business."
A little less tough, one would hope, when your business is also the place you'd want to hang at even if it wasn't your place, a dream become reality – one fish fry or wiener schnitzel at a time.
As much as it is a gigantic cliché to say that one has always had a passion for film, Matt Mueller has always had a passion for film. Whether it was bringing in the latest movie reviews for his first grade show-and-tell or writing film reviews for the St. Norbert College Times as a high school student, Matt is way too obsessed with movies for his own good.
When he's not writing about the latest blockbuster or talking much too glowingly about "Piranha 3D," Matt can probably be found watching literally any sport (minus cricket) or working at - get this - a local movie theater. Or watching a movie. Yeah, he's probably watching a movie.