OnMilwaukee has partnered with MillerCoors to highlight some of Milwaukee's legendary watering holes. Don't you forget about them! Read all of them here. AND please celebrate this summer responsibly.
When we first wrote about The Highbury Pub in 2004, we did not expect to be doing a follow-up piece 17 years later. Neither did owner Joe Katz.
"I did not really expect to be still be doing this," he says.
That's not an unfair sentiment. Even though the bar at 2322 S. Kinnickinnic Ave., which has become known as the go-to place to watch soccer games in Milwaukee, has persevered for so long, the Covid shutdown and ensuing uncertainty hit The Highbury hard.
Last summer, with the bar's interior still closed, you could find Katz slinging cans of beers to go from a window next to the locked front door. He worked by himself but kept almost all his bartenders employed. If you knew Katz – as I have since childhood – you could see the stress on his face.
Katz says the experience has changed him.
"This experience has taught me how to better listen to others, to put community first," he says. "This pandemic has hopefully shown that we as a people need treat each other with a greater respect."
That sense of community drives Katz in attracting great bartenders, loyal soccer fans and even local artists – some who create with a social justice message, like the Giannis mural he commissioned on the building's facade.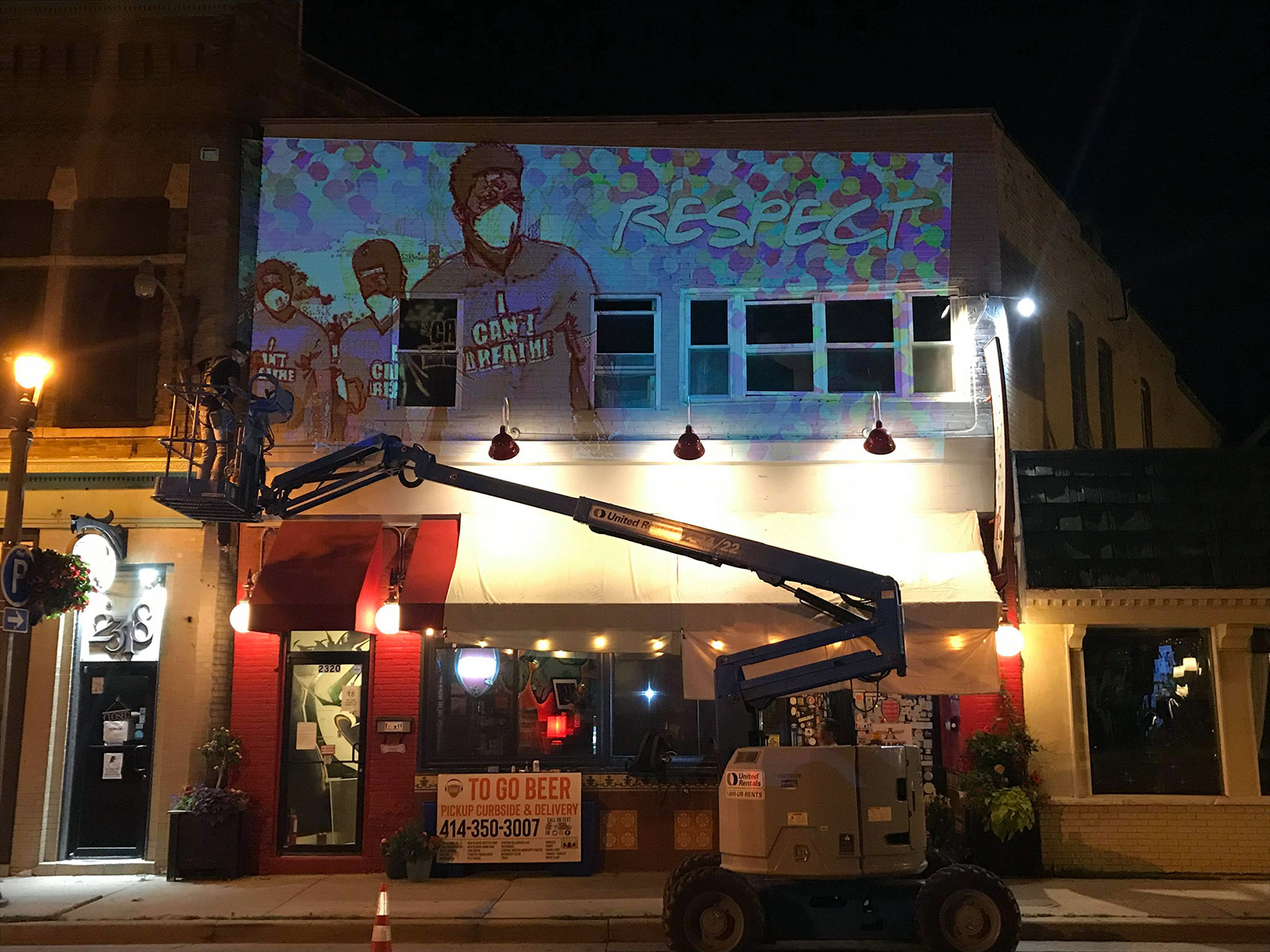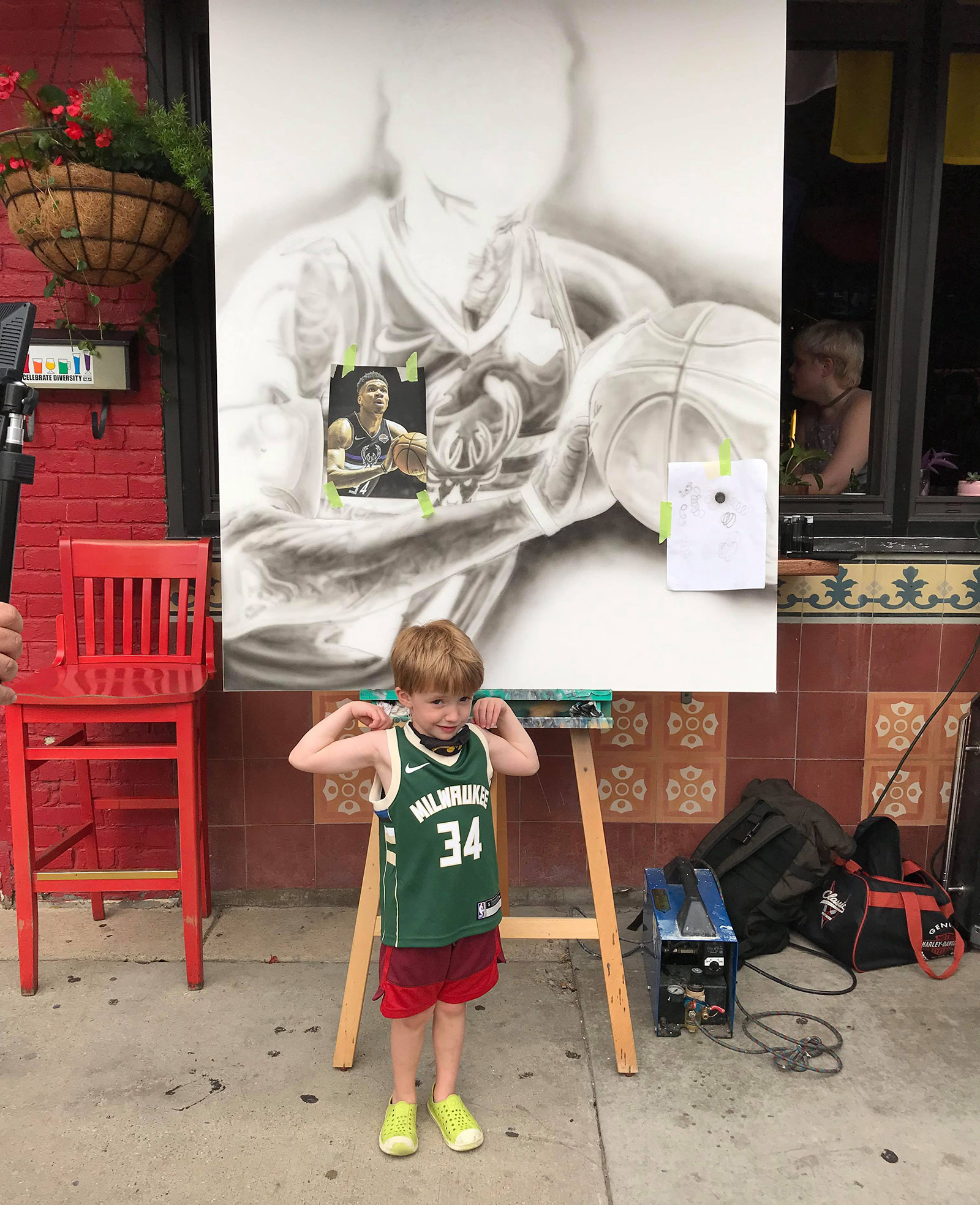 Says Katz, "The mural was a collaboration with Jeff Redmon and Ruben Alcantar. Jeff was looking for mural space in the city, and The Highbury had a nice wall ready to be painted. The image is a show of respect we have for Giannis and his teammates for having an opinion greater than basketball, and proudly marching side-by-side with the people of Milwaukee. Respect."
From the soccer fan's perspective, Katz again goes back to community. "We are very proud of the community atmosphere," he says. "The vibe is created by the awesome customer base and the rockstar employees."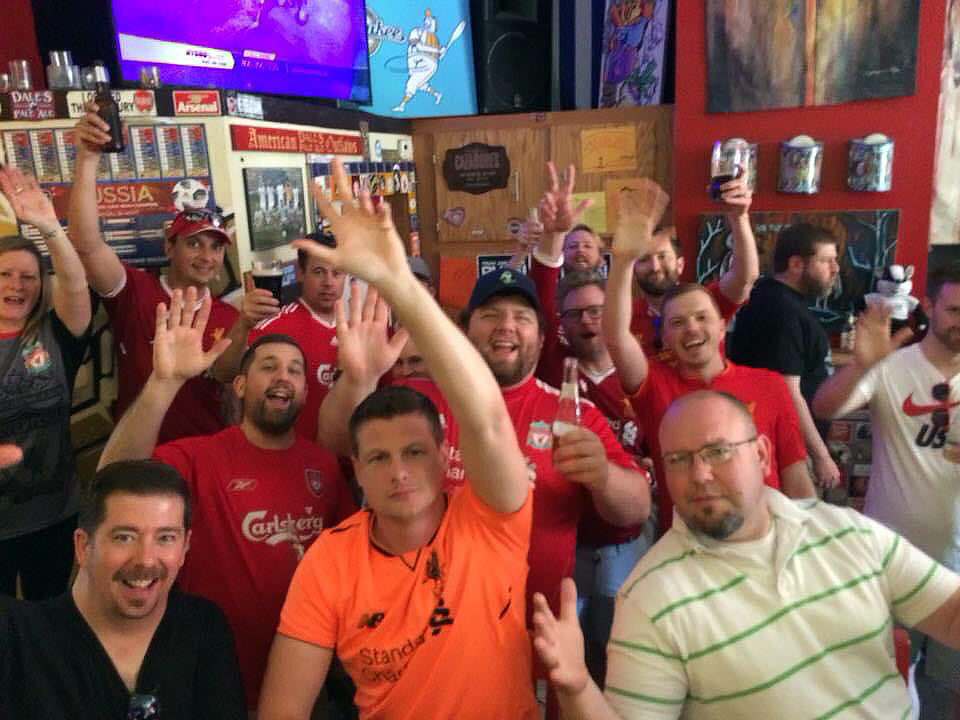 But, for members of that community who haven't been to The Highbury lately, Katz says the last 18 months has given him a chance to repaint, install new coolers and clean things up a bit. And you can still get a Boddington's (thanks, Joey).
He says business is good again, but Katz is "100% concerned" about another wave of quarantining. He prides himself on pivoting where necessary, because 17 years is a long time to keep on keeping on.
Says Katz, "We have always let the neighborhood tell us what needs to change. We have definitely gone away from live music due to having such a small room. Live bands just overpowered the space. The installation of our front windows to the street have really been great. They allowed me to survive the quarantine – both through to-go sales and a way to communicate with people safely."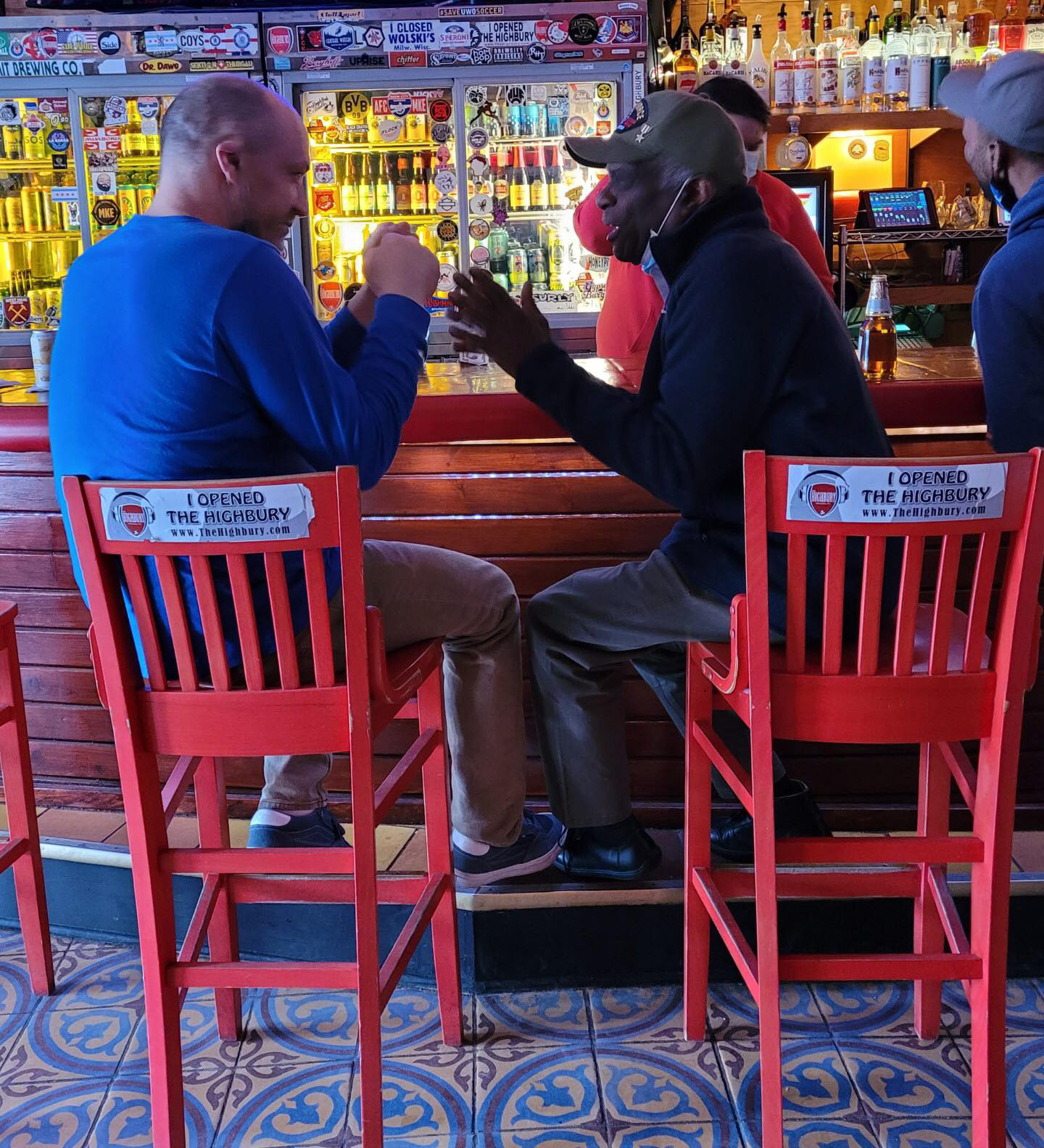 The Bay View bar scene has certainly changed and evolved since 2004. When Katz opened, his neighbor across the street was the Bay View Family Diner. There was no Tonic Tavern, no Colectivo on the corner. Cafe Central was still four years away. Katz brought his experience as manager of The Nomad World Pub and Trocadero (remember that place?) to The Highbury, and when I asked him 17 years ago if Kinnickinnic was ready to blow up, he said, "We figured, let's lead the way instead of trying to catch up on the end."
Seem like Katz was right. So what's next for the bar?
Katz says he's always moving forward, and keeping his eye on potential locations for expansion.
"But for now we are just happy to be open," he says. "We appreciate the support."
Andy is the president, publisher and founder of OnMilwaukee. He returned to Milwaukee in 1996 after living on the East Coast for nine years, where he wrote for The Dallas Morning News Washington Bureau and worked in the White House Office of Communications. He was also Associate Editor of The GW Hatchet, his college newspaper at The George Washington University.
Before launching OnMilwaukee.com in 1998 at age 23, he worked in public relations for two Milwaukee firms, most of the time daydreaming about starting his own publication.
Hobbies include running when he finds the time, fixing the rust on his '75 MGB, mowing the lawn at his cottage in the Northwoods, and making an annual pilgrimage to Phoenix for Brewers Spring Training.