Get ready to soak up more bar articles, imbibable stories and cocktailing content, brought to by Miller Lite. For more of our Bar stories click here!
For the month of December, OnMilwaukee will shake up the popular Hidden Gem series by showcasing bars and restaurants that literally put the sparkle in the holidays with extravagent decorations. This series is brought to you in partnership with Miller Brewing Company. Merry Miller Time to all!
Balistreri's Bluemound Inn is a welcoming spot that's worth a stop any time of year, but it's particularly wonderful during the month of December. The Italian-American bar and restaurant is festooned with Christmas lights and decorations, including full-sized trees, garland, ornaments, nutcrackers, angels, stars, candy canes and kid-sized Santas.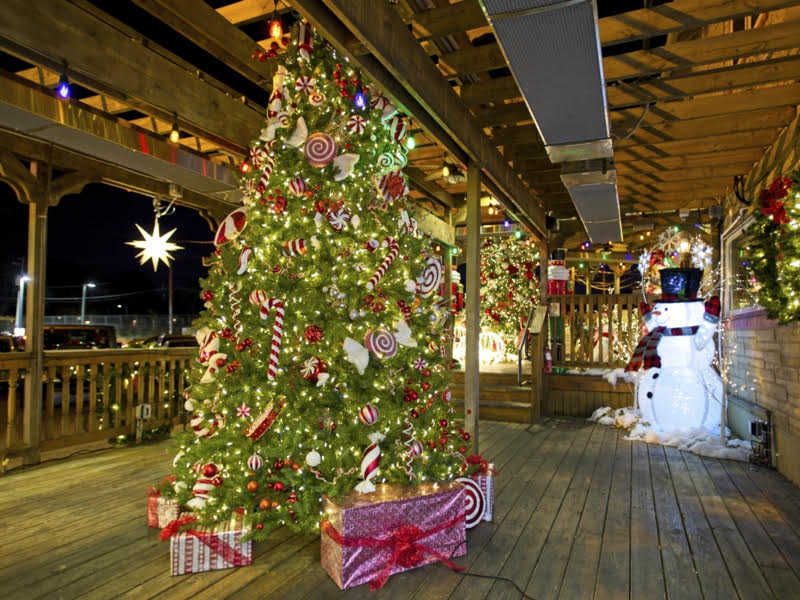 The patio is a decked out (pun intended?) in thousands of colorful lights creating a mini Christmas wonderland worth walking into. But many of the visitors come this time of year just to sit at the bar to enjoy the yuletide milieu while sipping a glass of wine or an Old Fashioned, and maybe nibbling on a pizza like the gourmet thick-crusted, truffle-oil topped, four-cheese "white pizza" or the coveted Melanzane Fritte (fried eggplant) appetizer or a fish fry on Fridays. (Balistreri's has six varieties of fish plates!)
"Those people right over there came in just to see the decorations, have a drink and an appetizer, and feel the spirit," says Balistreri's bartender Dave Mikolajek.
The original Balistreri's restaurant – which is also heavily adorned with holiday flourishes – is located nearby on 68th Street in Wauwatosa. The owner of the restaurants, Jim Balistreri, started working for his uncles at Bella Food Service on 35th Street and Clybourn in the 1950s. Bella was Milwaukee's first pizza business to deliver.
Balistreri went on to work at the Caradaro Club when it was located on East Erie Street and opened his first restaurant in 1966 on 58th Street and Villard Avenue. "I cooked, served and managed the business," says Balistreri.
In 1968, he opened Balistreri's Italian/American Ristorante and Balistreri's Bluemound Inn in April 1996. Balistreri has always had a penchant for people, food and celebration.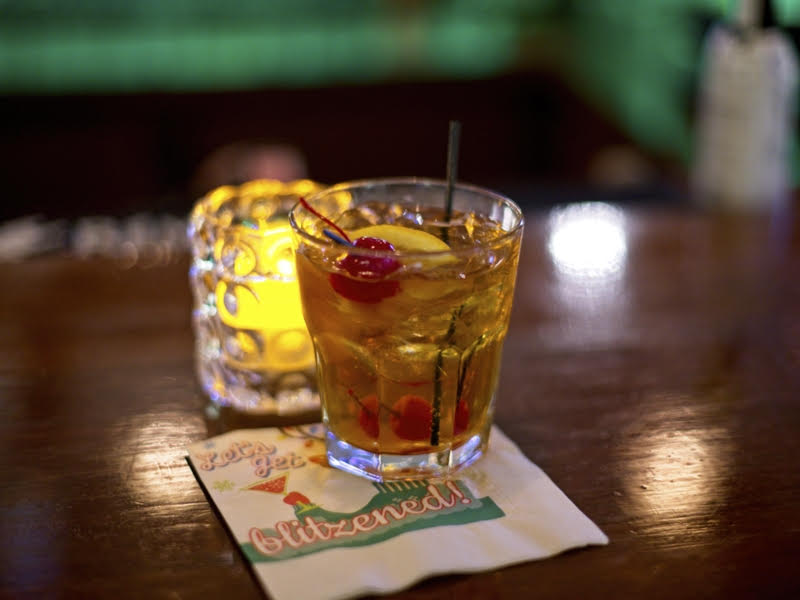 Balistreri's decorations, which are put up by general manager Tom Siever along with employees Gina, Barb and Denise, will be up for a few more weeks. But then, it's on to the next holiday.
"We decorate for all of the holidays – Valentine's Day is up next – but Christmastime is everyone's favorite. It's a tradition around here. An Italian thing. Very over the top; very fun," says Mikolajek.

Molly Snyder started writing and publishing her work at the age 10, when her community newspaper printed her poem, "The Unicorn." Since then, she's expanded beyond the subject of mythical creatures and written in many different mediums but, nearest and dearest to her heart, thousands of articles for OnMilwaukee.

Molly is a regular contributor to FOX6 News and numerous radio stations as well as the co-host of "Dandelions: A Podcast For Women." She's received five Milwaukee Press Club Awards, served as the Pfister Narrator and is the Wisconsin State Fair's Celebrity Cream Puff Eating Champion of 2019.