Get ready to soak up more bar articles, imbibable stories and cocktailing content, brought to by Miller Lite. For more of our Bar stories click here!
Most of the year, dogs rule the roost at Bosco's Social Club, 260 W. Main St. in Waukesha, but during the holidays, it's more about the reindeer. And the Santas. And the lights. And the vintage ornaments.
So. Many. Vintage. Ornaments.
Bosco's co-owner, Alison Ippolite, who has owned the bar for 13 years with her husband, Jimmy, hangs about 2,000 vintage – and vintage-looking – ornaments from the ceiling of the bar. There are also a few hung-upside-down Polish trees and myriad other vintage decorations.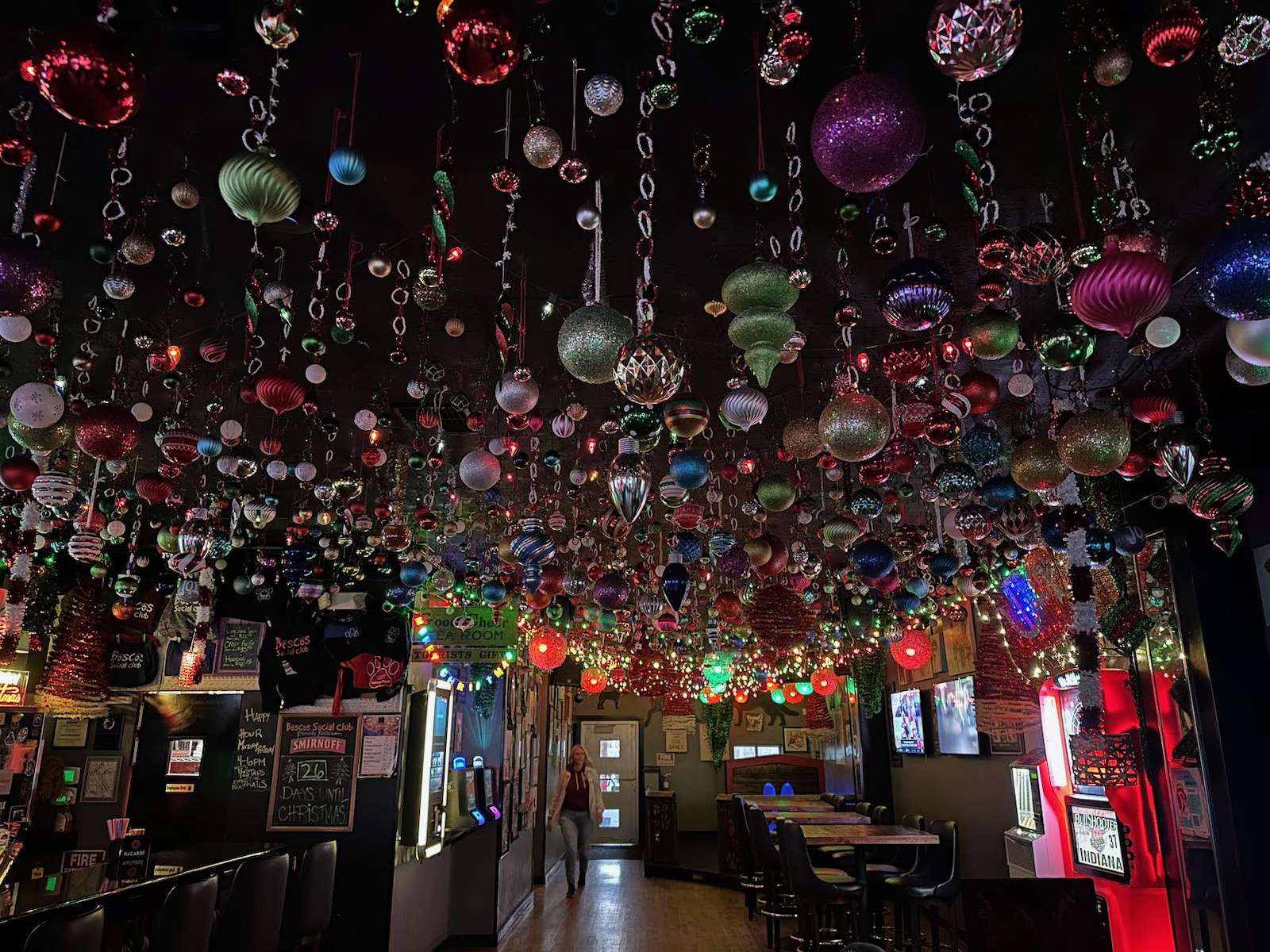 Many of the ornaments came from Alison's mom's antique shop, Riverview Antique Market, located in Milwaukee.
"I just get on a ladder, start from the back, and keep hanging until I'm out of ceiling," says Alison. "This is my third year doing this and every year, I add a little more. We might be at capacity now."
Alison hangs the ornaments from hooks she spray painted black to match the ceiling. The process takes between 20-25 hours and she always starts on or around November 1.
"Most of our customers love it, but some think it's too early," she says.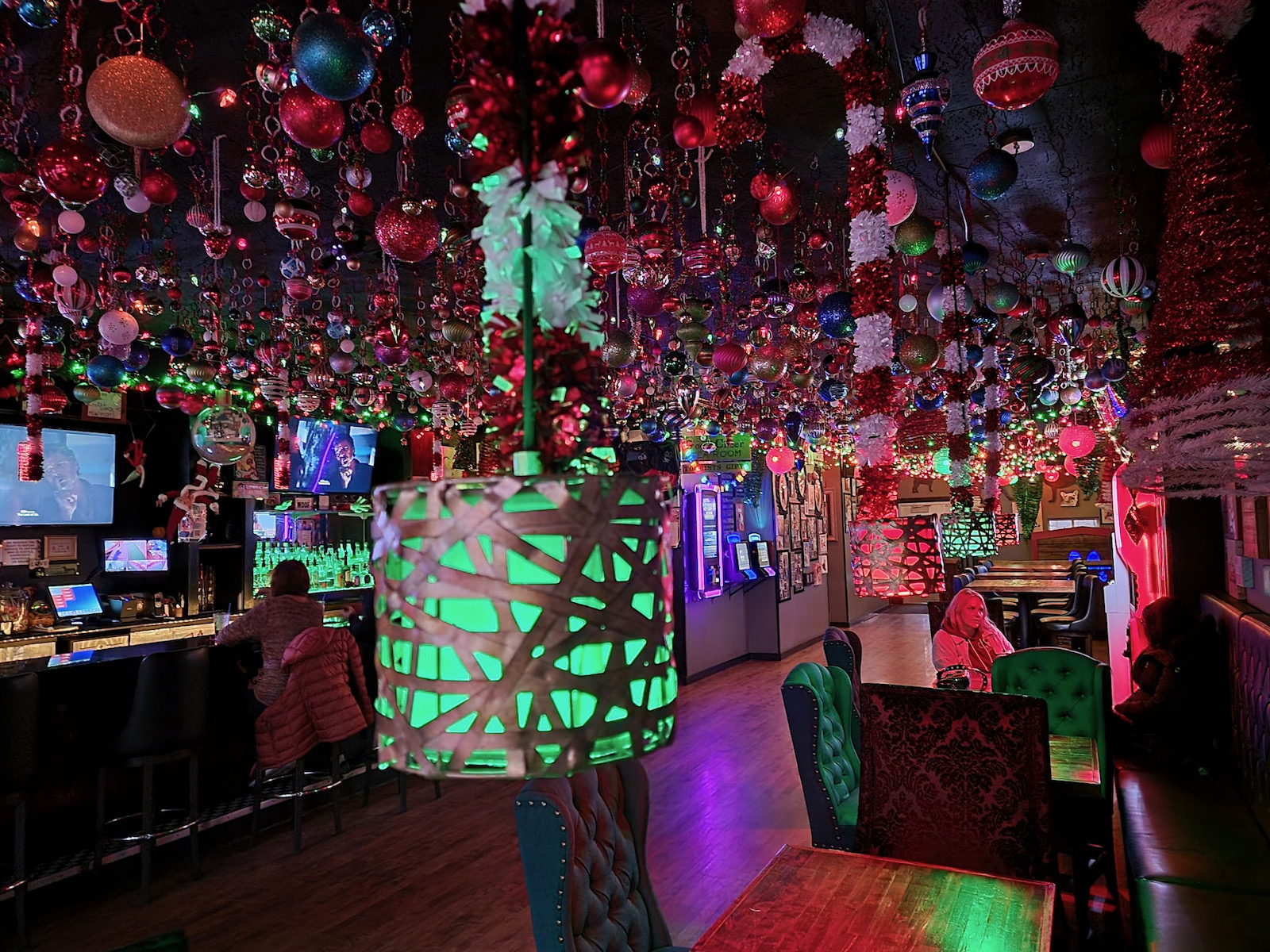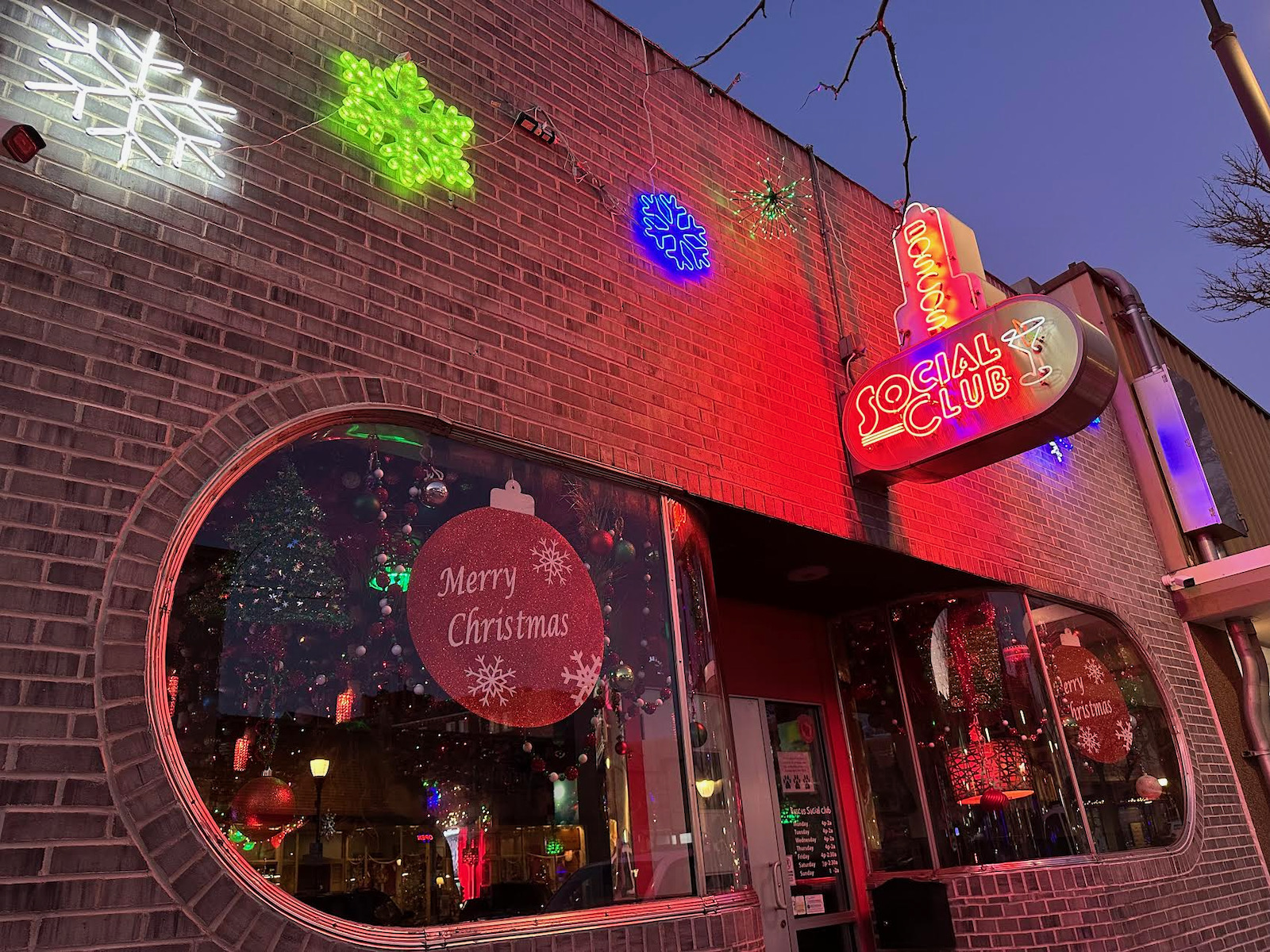 But because Alison removes the ornaments a couple of days after Christmas so she can decorate for New Year's Eve, she likes to start decorating right after Halloween to make the most of her efforts.
"Christmas is my favorite holiday to decorate for, but we do it big here for all of the holidays. Halloween is huge here, too," says Alison.
Bosco's Social Club is a casual, beer-and-shot tavern with a friendly environment, free popcorn, $2 tall boys, karaoke, jukebox bingo, trivia and DJs. There's also an enclosed, dog-friendly patio in back.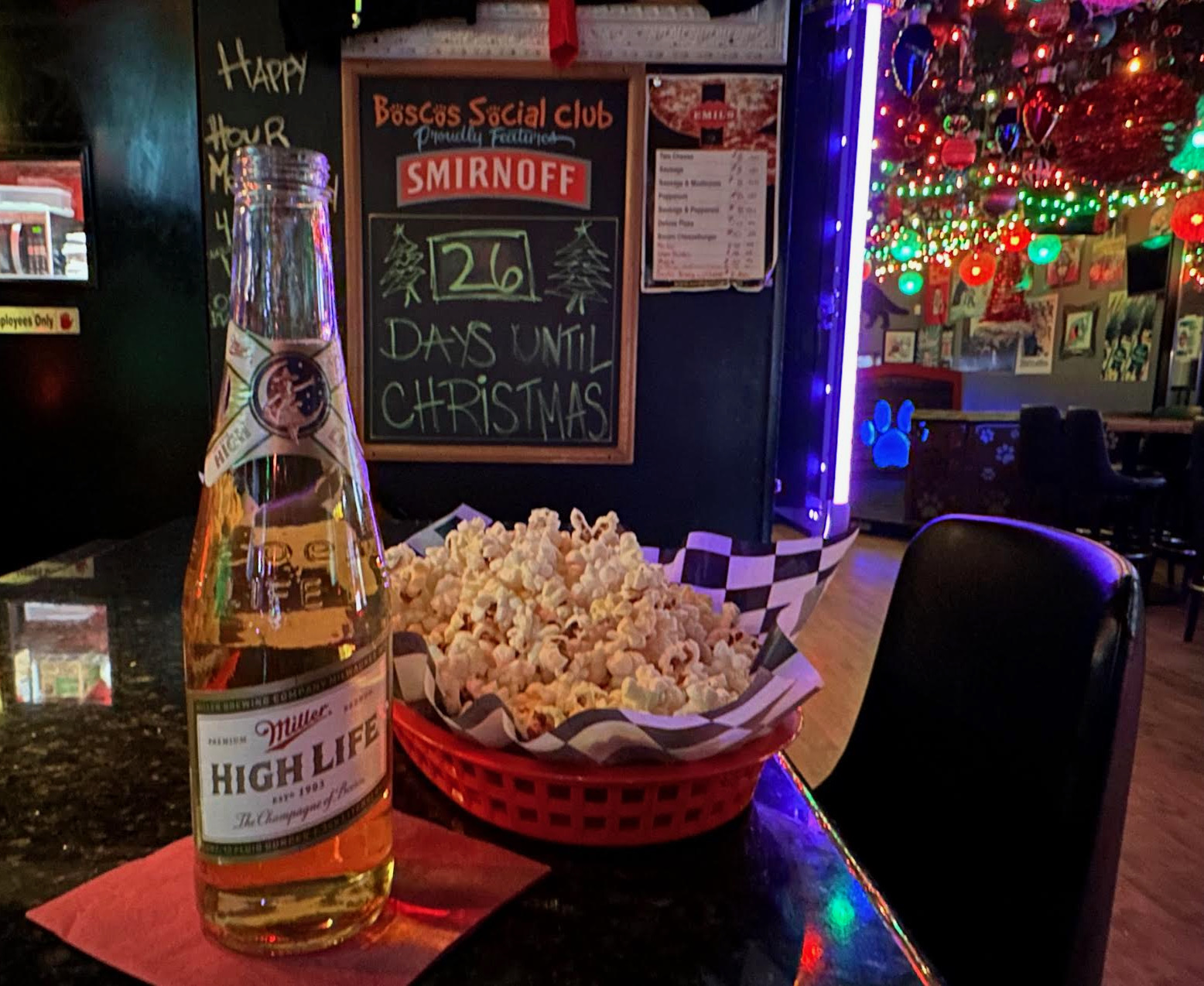 The bar appeals to a wide range of customers from middle-aged neighbors to Carroll University college students – and all breeds of pups. The Ippolites have five rescue dogs at home and named the bar after Alison's father's dog who passed in 2013.
"He was such a good boy," says Alison. "Forever on the 'nice list.'"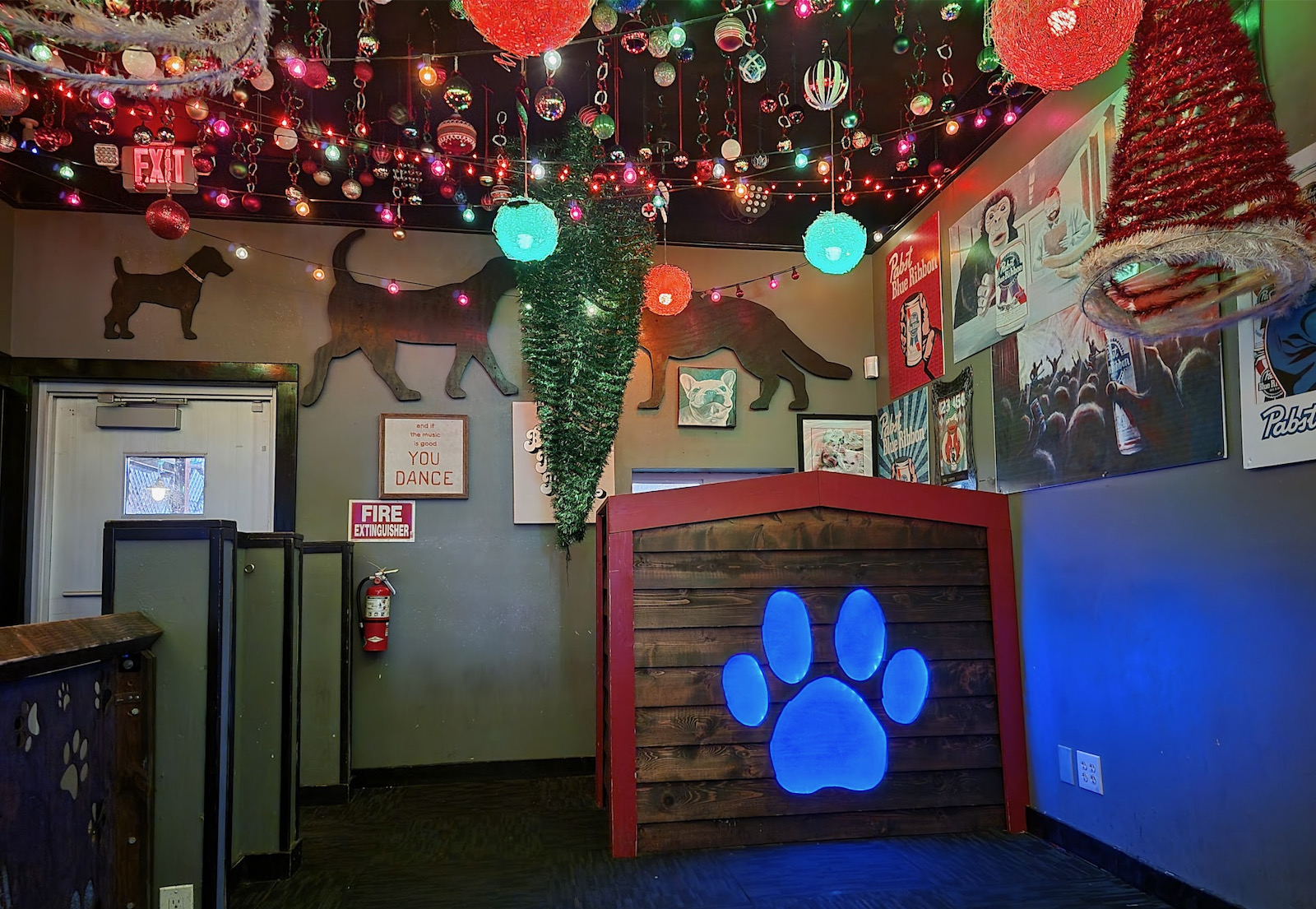 Molly Snyder started writing and publishing her work at the age 10, when her community newspaper printed her poem, "The Unicorn." Since then, she's expanded beyond the subject of mythical creatures and written in many different mediums but, nearest and dearest to her heart, thousands of articles for OnMilwaukee.

Molly is a regular contributor to FOX6 News and numerous radio stations as well as the co-host of "Dandelions: A Podcast For Women." She's received five Milwaukee Press Club Awards, served as the Pfister Narrator and is the Wisconsin State Fair's Celebrity Cream Puff Eating Champion of 2019.