Get ready to soak up more bar articles, imbibable stories and cocktailing content, brought to by Miller Lite. For more of our Bar stories click here!
On the coldest day of December so far, I stepped into Franky Creed's Foggy Dew in St. Francis at 2:30 in the afternoon, expecting a quiet chat with Creed in a dark bar.
Instead, three weeks before Christmas, nearly every stool at the bar in the Irish-spirited tavern, located in the middle of a residential block at 3672 S. Kansas Ave., was taken.
That's the kind of place this is.
Formerly Nino's and Nino's II, Foggy Dew opened in the modest-sized tap in the midst of a pandemic, but the neighborhood was ready from the start to get comfortable again in this space that has housed taverns at least since Repeal.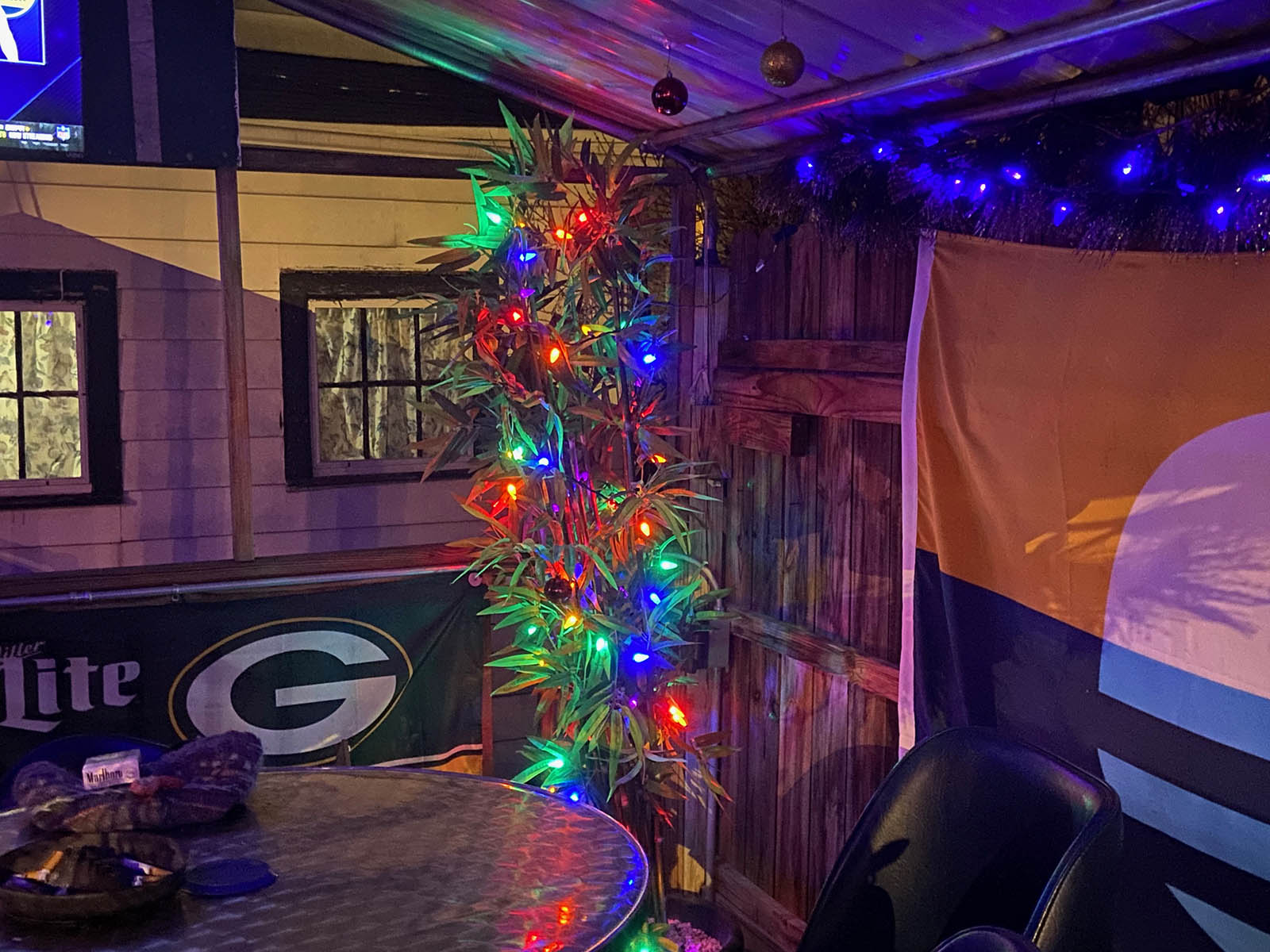 When I stopped in, Creed and his sons – Brendan and Tim – and their staff had begun decorating for the holidays, but hadn't finished yet.
Still, since I haven't seen Creed since we met up at his other bar, The Newport, in Bay View to talk for this story, we sat for a chat at a table off to the side, beneath the sparkly garland.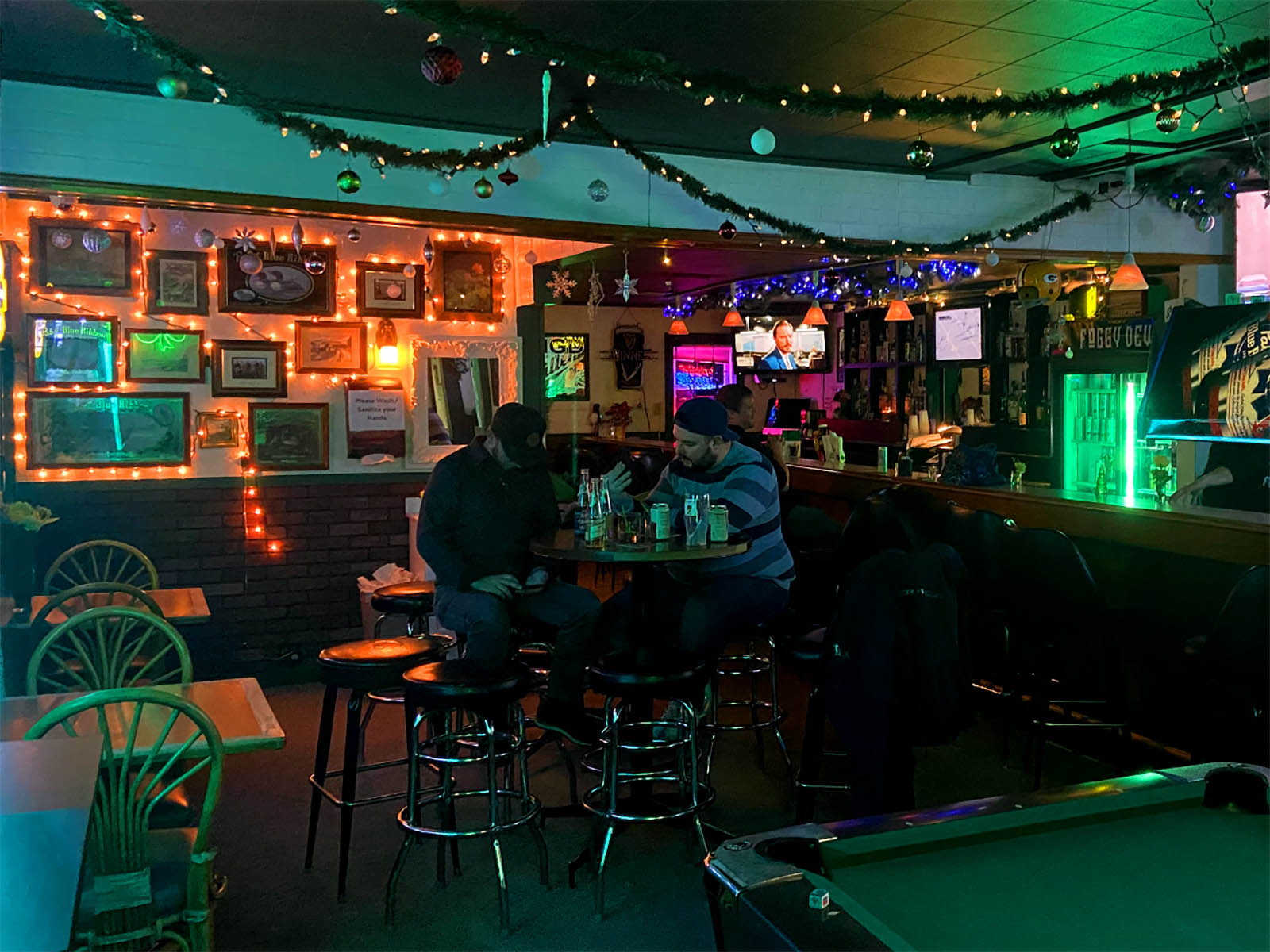 "We had to sit on this place for three months before we could even open," says Creed, who recently moved out of the apartment above The Newport, where he's lived for nearly 20 years, and took a place equidistant between his two bars.
When the Creeds announced the opening of Foggy Dew – named in honor of a pub Creed visited in Ireland – in April 2020, Tim said, "(It's) not exactly how we planned it – opening a new bar during a worldwide pandemic-induced shutdown – but we are as excited as ever.
"And hey, we'll have some time to do a little remodeling and polishing."
His dad says they did a bit of work to make the most of that downtime.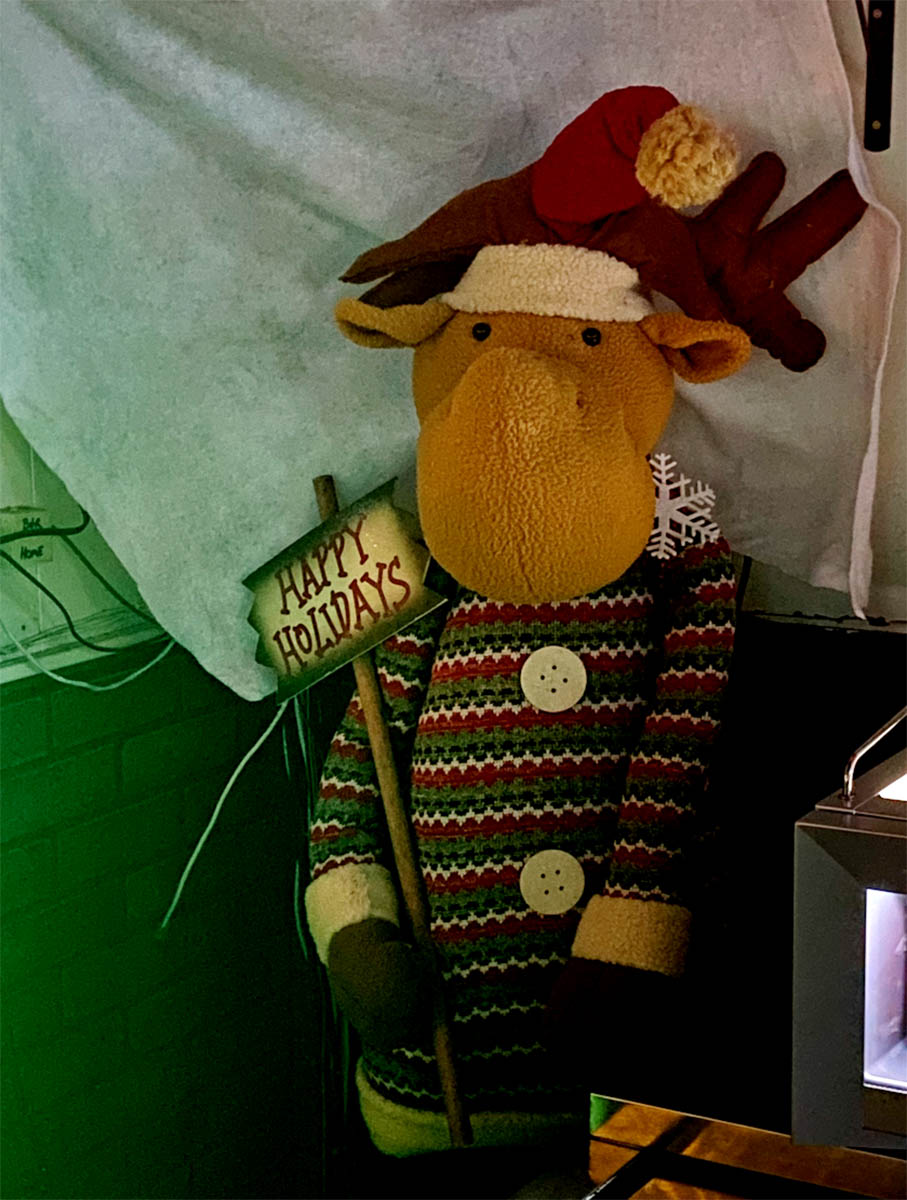 "Iit was in great shape," the elder Creed says of the place, "but we repainted, redecorated. That's all our stuff on the wall, carpeting. We were going to do the exterior, to but we decided we should just be careful for now and wait and see (how things go)."
But, business has gone well.
"It's really taking off very nicely," Creed says. "The neighborhood has been very supportive. It's been kind of a nice surprise."
As if to demonstrate this, while we're talking, the owner of a nearby tavern comes in and buys Franky and I both drinks.
I tell Creed that I did a little advance research on the building and in 1938, when it was the Duplex Inn, a brawl broke out between the family that owned it and a customer who felt slighted and fetched his sons. Six were arrested and three went to the hospital "for repairs."
Then I recounted the story of Muriel and Felix Pawlak, who owned Felix's Kansas Bar there later and decorated the bar with cats of all kinds: ceramic, wood, glass, because Felix's nickname was cat (for obvious reasons).
One night, when St. Francis Mayor Milton Vretenar bellied up to the bar and heard all the customers calling "Cat, Cat," he joking asked to see the bartender's cat license because, he pointed out, felines in St. Francis must be licensed.
The next day Muriel – who it turns out was allergic to cats – brought her 56-year-old Cat to City Hall and paid the $4 to get her hubby's papers in order with St. Francis. When the clerk told her she'd save $2 if the cat was neutered, she demurred, saying, " No, I like the way he is."
Creed volleyed with a story of his own.
There was a woman who had owned the bar for a while and after he bought the place she called. He didn't get her name, but he was buoyed by her message.
"You're gonna make a lot of money," she told him. "I sure hope so," Creed says with a laugh.
I snap a few photos of the decorations and peek out at the patio.
Because it's an intimately sized neighborhood tap, it's nice that Foggy Dew also has a deck out back. It overlooks the grassy backyard of the neighboring house, which the Creeds also bought and where Brendan, who manages the Foggy Dew, lives.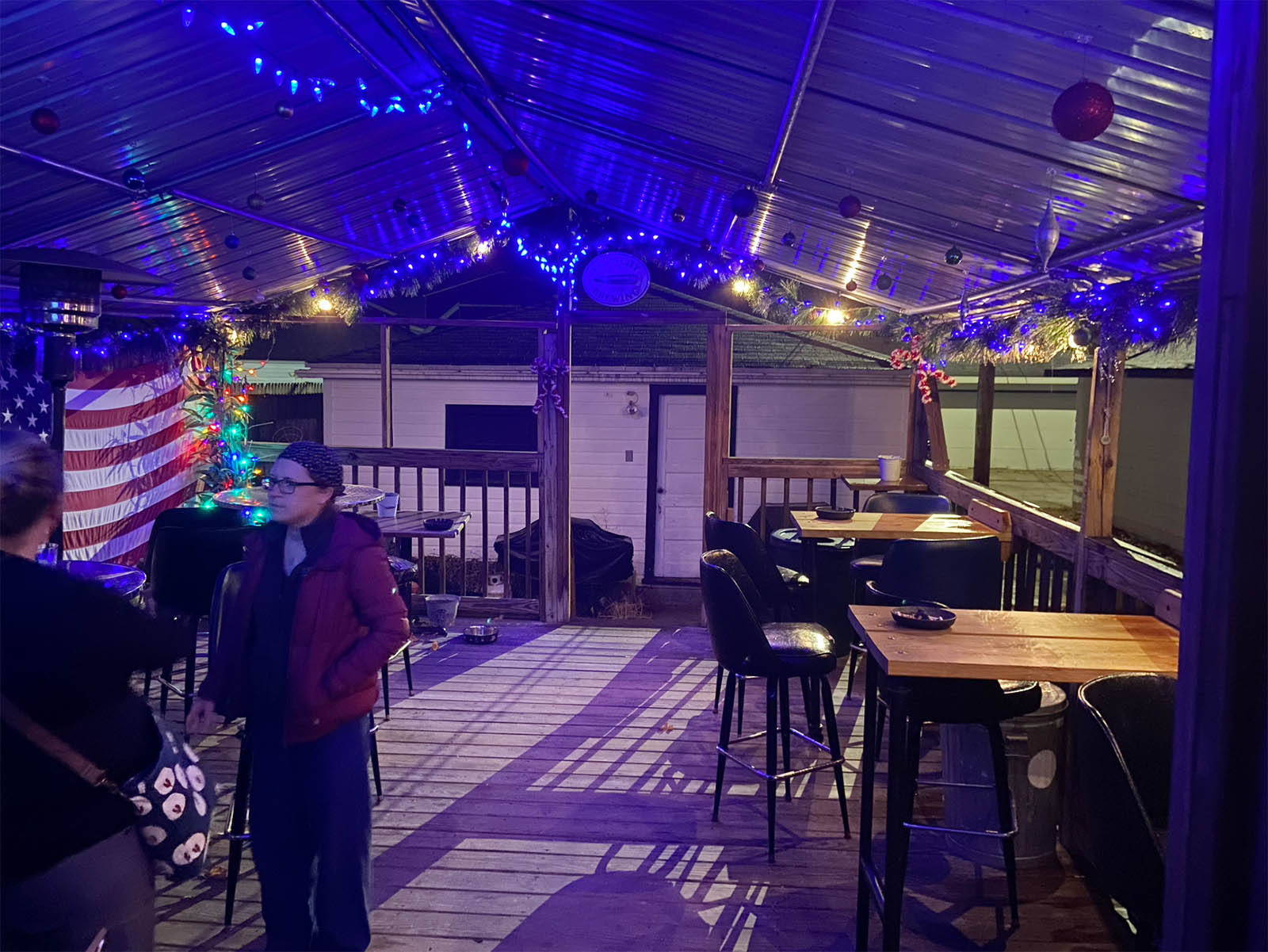 The covered deck is adorned for the holidays, with a couple plants decorated with lights, and garlands and ornaments hung from the ceiling.
Out in front, next to the entrance, there's a tasteful wreath.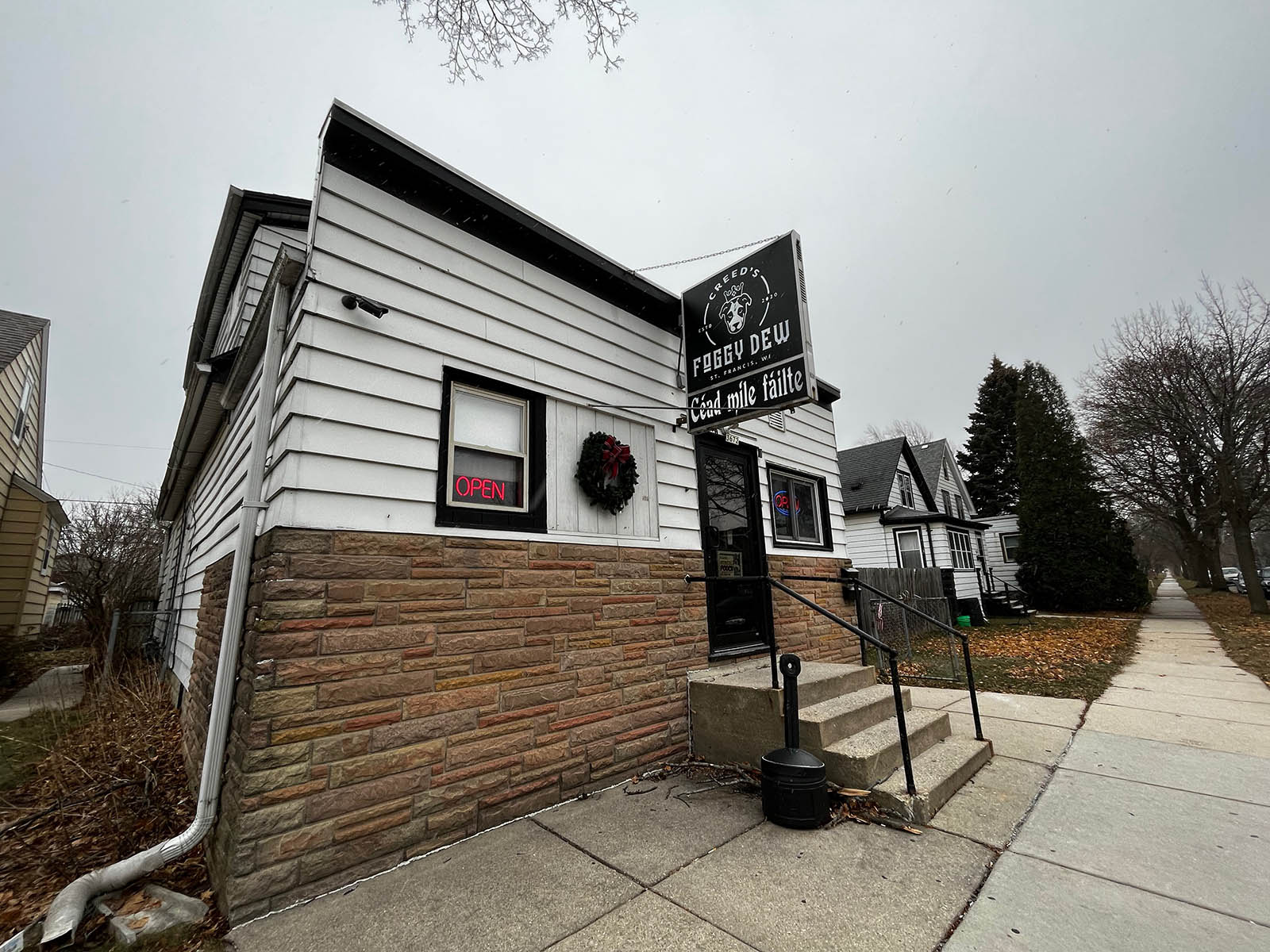 Creed says one of his bartenders, Robbie, handles most of the decorating. Although Foggy Dew was open last Christmas, things were still pretty low key and so this is the first time the bar will really get much in the way of decorations.
It's not really a holiday decoration but one of my favorite items on the wall is a Coors Light-branded white board that lists the birthdays of the month. Sadly, I'd already missed Birdman's on the 2nd and Jenny's (Annie's mom!) on the 10th.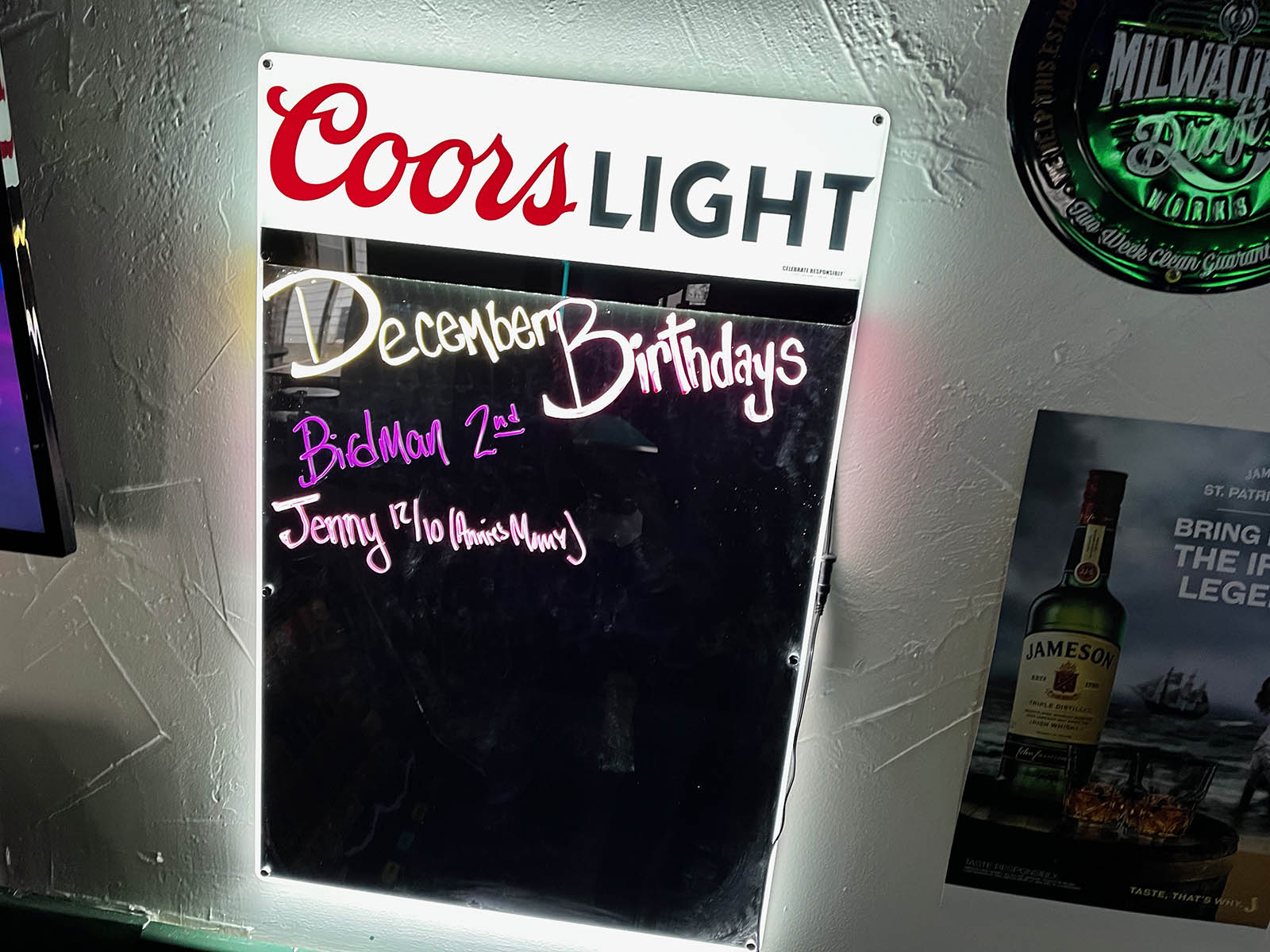 Brendan stops in and he tells me he's getting more decorations put up soon, including a tree. His first attempt at getting a tree failed when he discovered the four-footer he'd picked out was going to cost a whopping $75!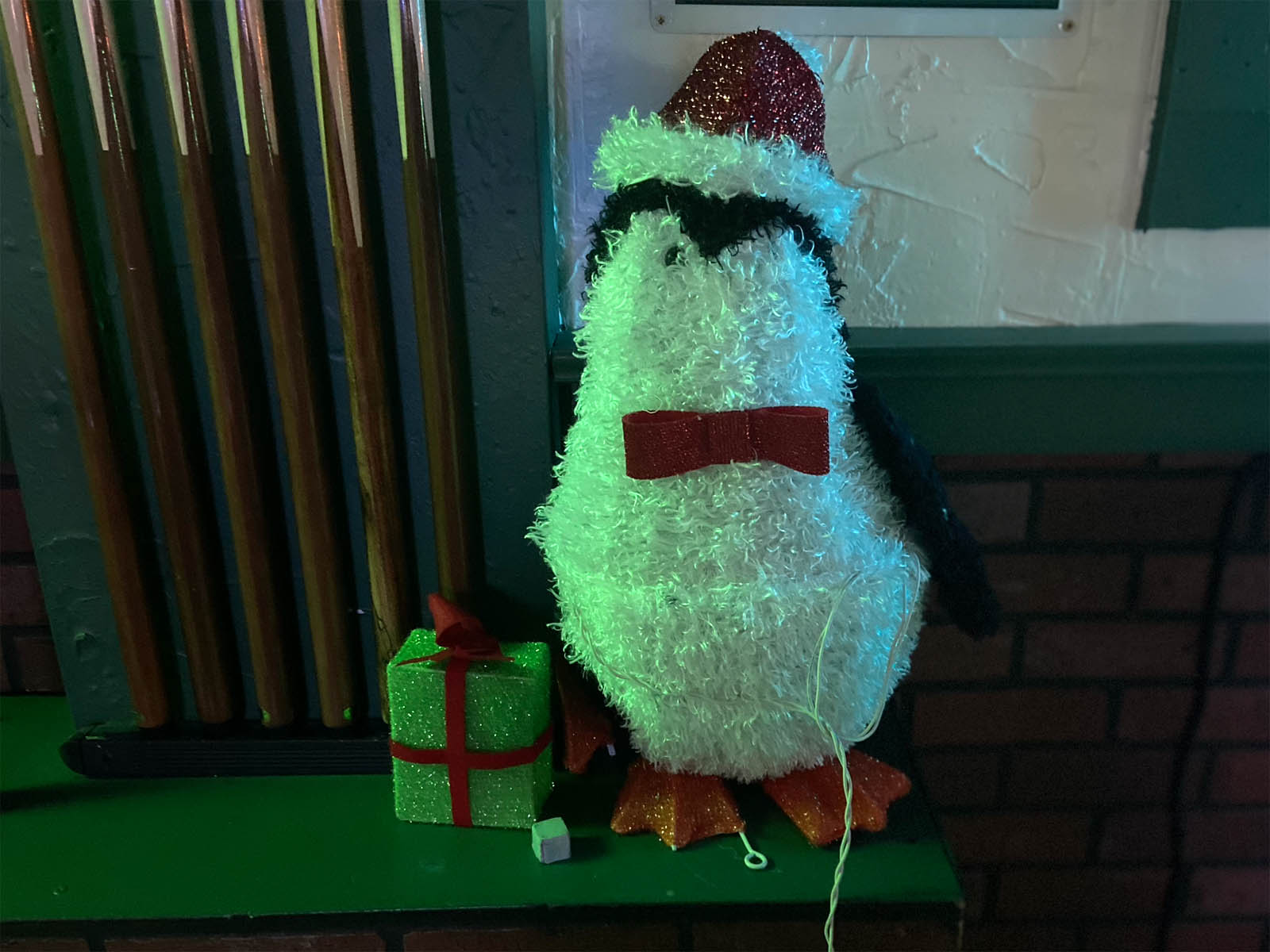 "We don't want to go overboard," says Franky.
I vow to return to see the final display once the tree is up, and the following week, as promised, there's more: an illuminated tree outside, a fuzzy penguin in a santa hat, dangling ornaments, lights around the picture frames, wreaths, nutcrackers, a big country-home-style reindeer in a sweater and more.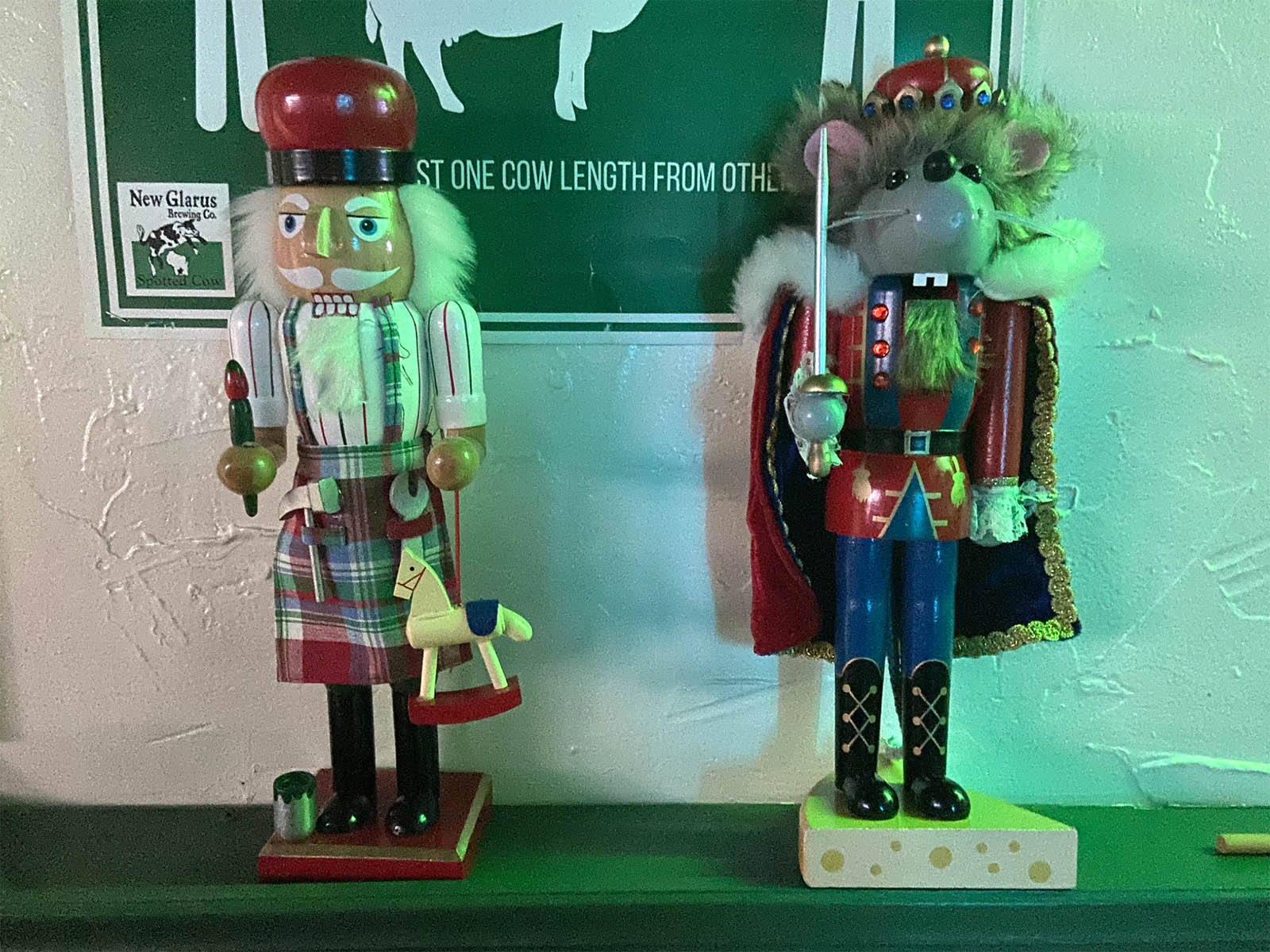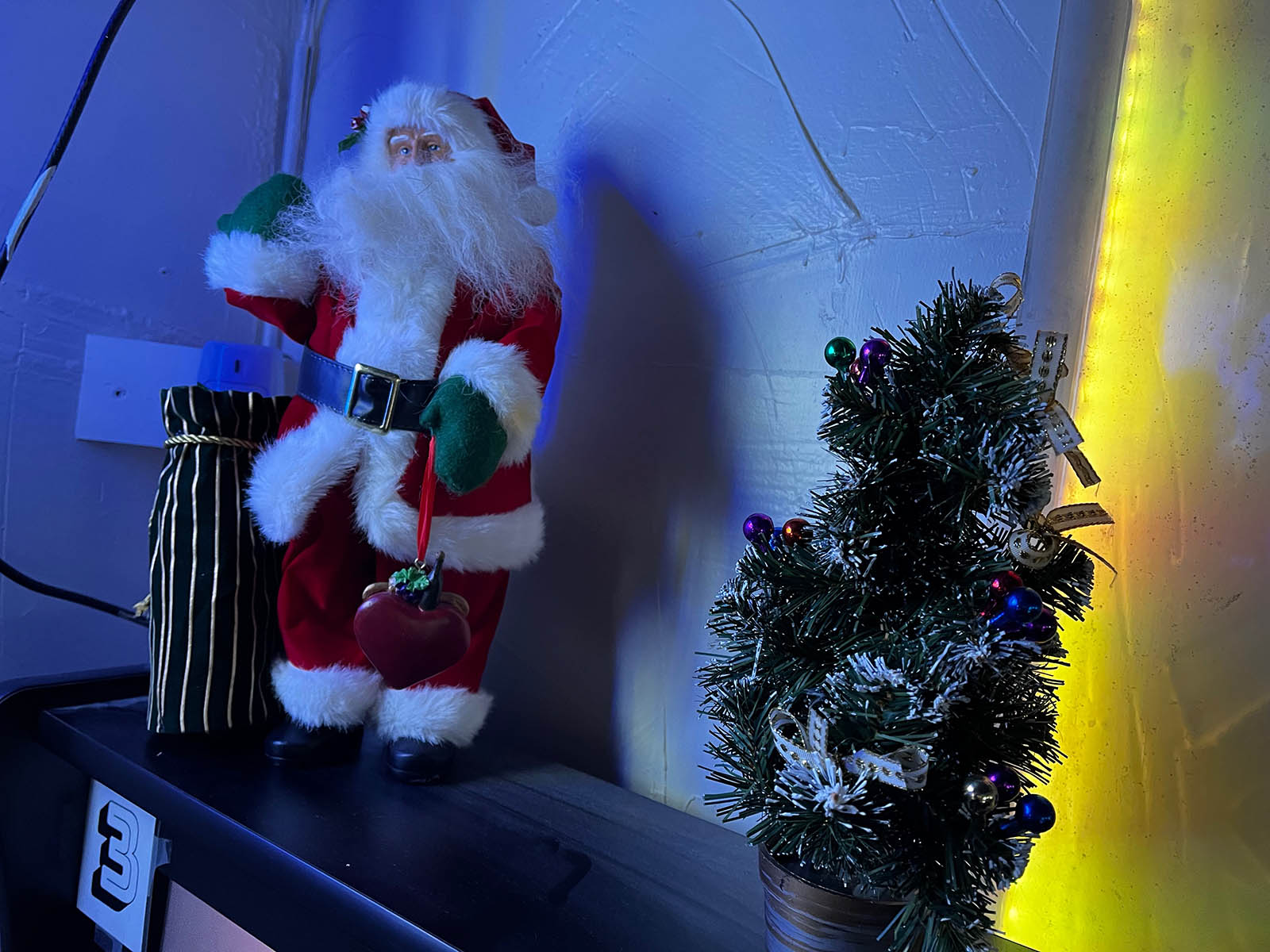 It's not gaudy, it's not pro, it's casual and warm and homey, just like the bar itself.
This year, Foggy Dew will host its first Christmas party.
"We'll do our Christmas party in January, avoid the rush," he says. "So, we'll do The Newport like maybe the second Tuesday in January, and we'll do the third week or somewhere in that time period here."
As for New Year's Eve, we all know that's become a game for amateurs.
"We're not doing anything real special," says Creed. "New Year's Eve has become kind of a disaster for a lot of bars, so we have more fun on New Year's Day: put some food out, people are a little bit hung over or maybe they stayed home, and you have all the bowl games. New Year's Day is so much fun."
While Creed can make an appearance at both places for the Christmas parties, he can't be in two places at once on New Year's Day (or any other day, for that matter). Where will he spend Jan. 1, 2022?
"You can't favor one kid over another," he says with a smile. "I try to split my time. We have different groups that frequent one bar or the other. Like today, I have a group that goes into Newport and they play our golf game. So there's probably 10 people over there right now going, 'where's Frank, where's Frank'?
"So it's been a little more work, but my sons have stepped up so much that it hasn't been a lot more work for me."
Now, instead, Creed can move between the bars more leisurely and interact with customers. When he steps through the front door, everyone turns and wants to say hello and shake his hand. He's become the elder statesman.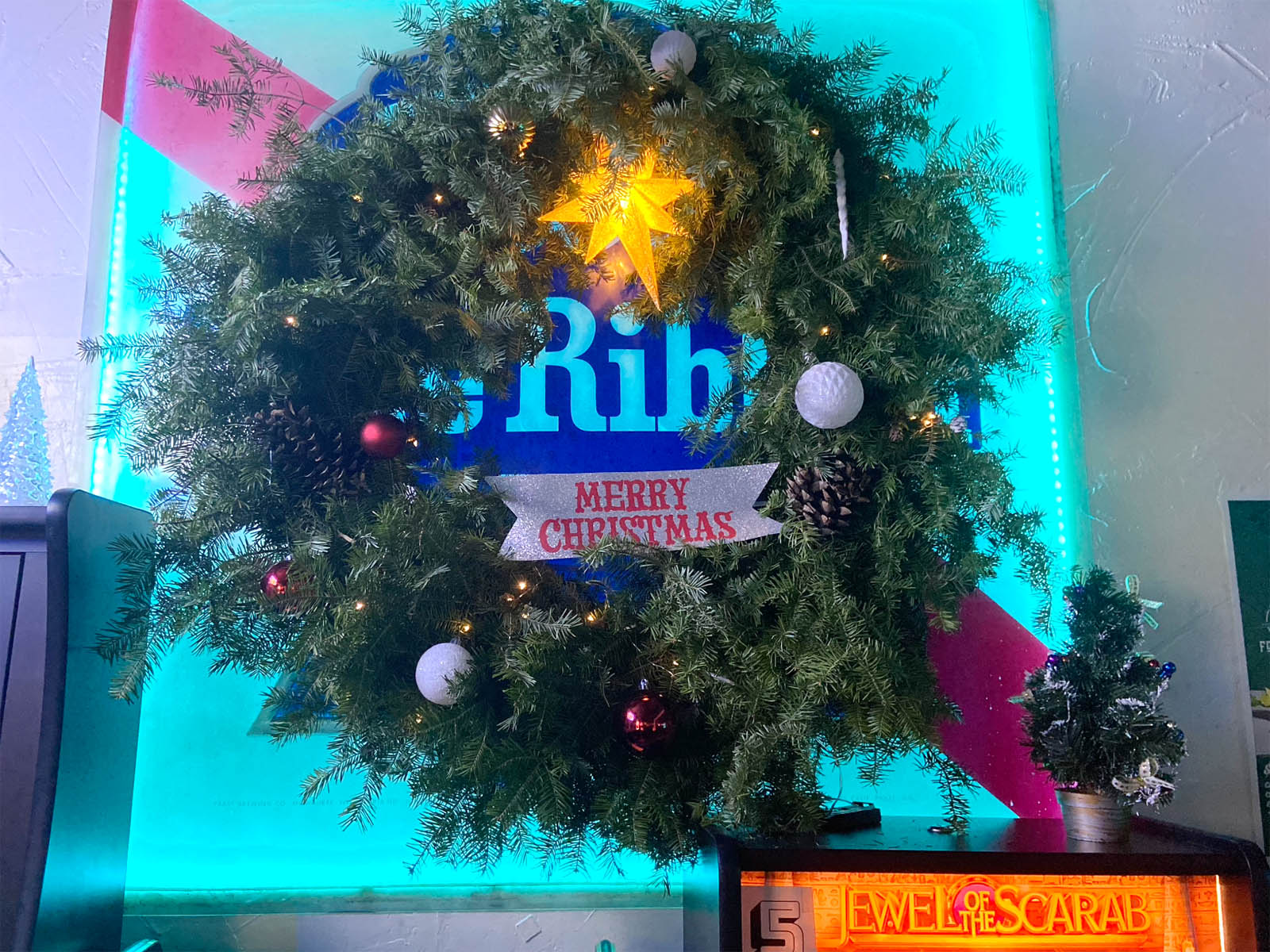 While Creed expects Christmas and New Year's to be relatively quiet, he's got high hopes for the first proper St. Patrick's Day celebration in the Foggy Dew.
"We can't really tell how it will be," he says. "We had one, but last Saint Patrick's Day we were still looking at capacity and safety protocols. They're anxious to party, and if this new coronavirus (variant) is under control, this is going to be a blowout year.
"I think people have just been saving up."
Born in Brooklyn, N.Y., where he lived until he was 17, Bobby received his BA-Mass Communications from UWM in 1989 and has lived in Walker's Point, Bay View, Enderis Park, South Milwaukee and on the East Side.
He has published three non-fiction books in Italy – including one about an event in Milwaukee history, which was published in the U.S. in autumn 2010. Four more books, all about Milwaukee, have been published by The History Press.
With his most recent band, The Yell Leaders, Bobby released four LPs and had a songs featured in episodes of TV's "Party of Five" and "Dawson's Creek," and films in Japan, South America and the U.S. The Yell Leaders were named the best unsigned band in their region by VH-1 as part of its Rock Across America 1998 Tour. Most recently, the band contributed tracks to a UK vinyl/CD tribute to the Redskins and collaborated on a track with Italian novelist Enrico Remmert.
He's produced three installments of the "OMCD" series of local music compilations for OnMilwaukee.com and in 2007 produced a CD of Italian music and poetry.
In 2005, he was awarded the City of Asti's (Italy) Journalism Prize for his work focusing on that area. He has also won awards from the Milwaukee Press Club.
He can be heard weekly on 88Nine Radio Milwaukee talking about his "Urban Spelunking" series of stories.