Some extra jolly Cream City bars are transforming into the ultimate places to spread holiday cheer, along with a drink or two.
Festive menus and bright lights will keep Jack Frost from nipping at your nose while you are at it too.
After all, it is the most wonderful time of the year – so why not make it even merrier at one (or several) of these great holiday pop-up events.
Elves Studio
NorthSouth Club, 230 E. Pittsburgh Ave.
splashmilwaukee.com
[Read More]
On Sunday, Dec. 12 from noon to 3 p.m. at Elves Studio, you can enjoy a hot toddy in a souvenir mug and a tasty charcuterie cup of holiday treats while working on a beautiful canvas painting or wood sign. All of this is included with your ticket, which you can get here.
"Elf" pop-up at Lost Whale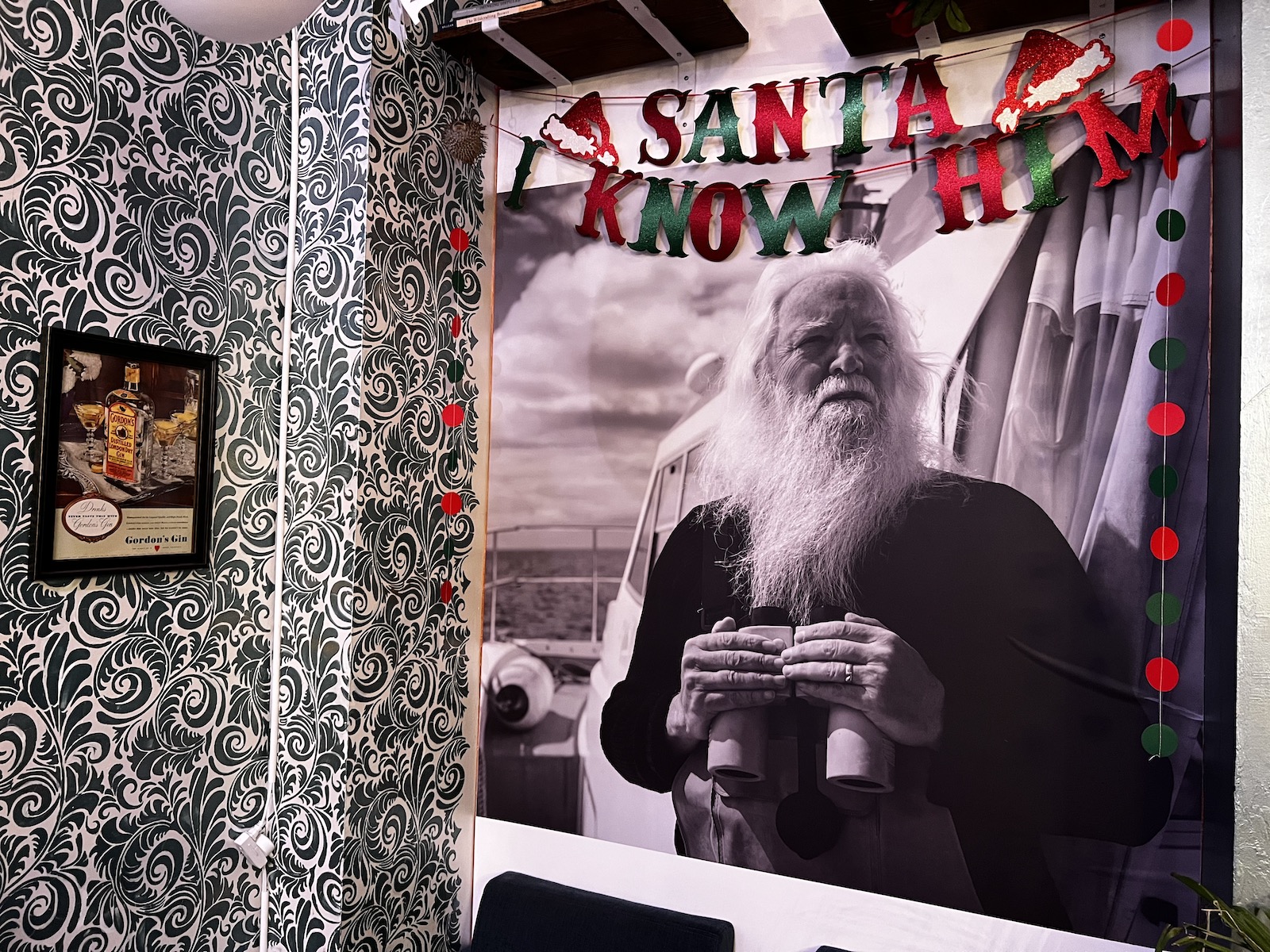 2151 S. Kinnickinnic Ave., (414) 249-3188
lostwhalemke.com
[Read More]
In celebration of the legendary movie "Elf," Lost Whale has decked its halls with holiday cheer and momentos that pay homage to the film. The "Elf"-themed menu – featuring drinks such as the "Son of a Nutcracker!" – is sure to be a favorite for anyone who has seen the movie, or for anyone just looking for a little extra holiday spirit.
Festivus on Brady
Various locations on Brady Street
facebook.com/events
For anyone looking to air their grievances this holiday season, Festivus on Brady is the perfect opportunity. Based on the 1997 "Seinfeld" episode, various bars on Brady Street – inlcluding Wurst Bar and Nomad – will host events on Saturday, Dec. 11 starting at 8 p.m. For a full list of schedules and locations, visit here.
Magic Forest
2501 S. Delaware Ave., (414) 481-8030
www.atrandommke.com
[Read More]
At Random has brought back magic forest, which runs through the end of January, for a second consecutive year. Nothing says the holiday season like being surrounded by live Christmas trees, holiday-themed music and festive lights. Guests can sit in "cocktail huts" or at cozy outdoor seats around a fire pit. A menu of festive cocktails is available to fully indulge yourself in the holiday spirit.
Mary Christmas pop-up bar
730-734 S. 5th St., (414) 488-2555
www.hamburgermarys.com
[Read More]
Hamburger Mary's has gone all out for the holiday season throughout December. With extravagant decor and holiday music, the bar will feel like a winter wonderland. A limited time holiday drink menu – featuring housemade Gluehwein, gingerbread mules and Christmas beers – highlights the festivities
Santa Camp
6600 W. North Ave., Wawautosa (414) 763-3793
4044 N. Oakland Ave., Shorewood (414) 962-5182
www.campbarmke.com
[Read More]
Keep an eye out for reindeer and Santa Claus at these two Camp Bar locations. Throughout December, the Tosa and Shorewood hot spots have festive-infused menus to go along with cheerful holiday decor. You can even send letters to Santa himself at Santa Camp.
Turners' Alley Santa Camp Pop's Up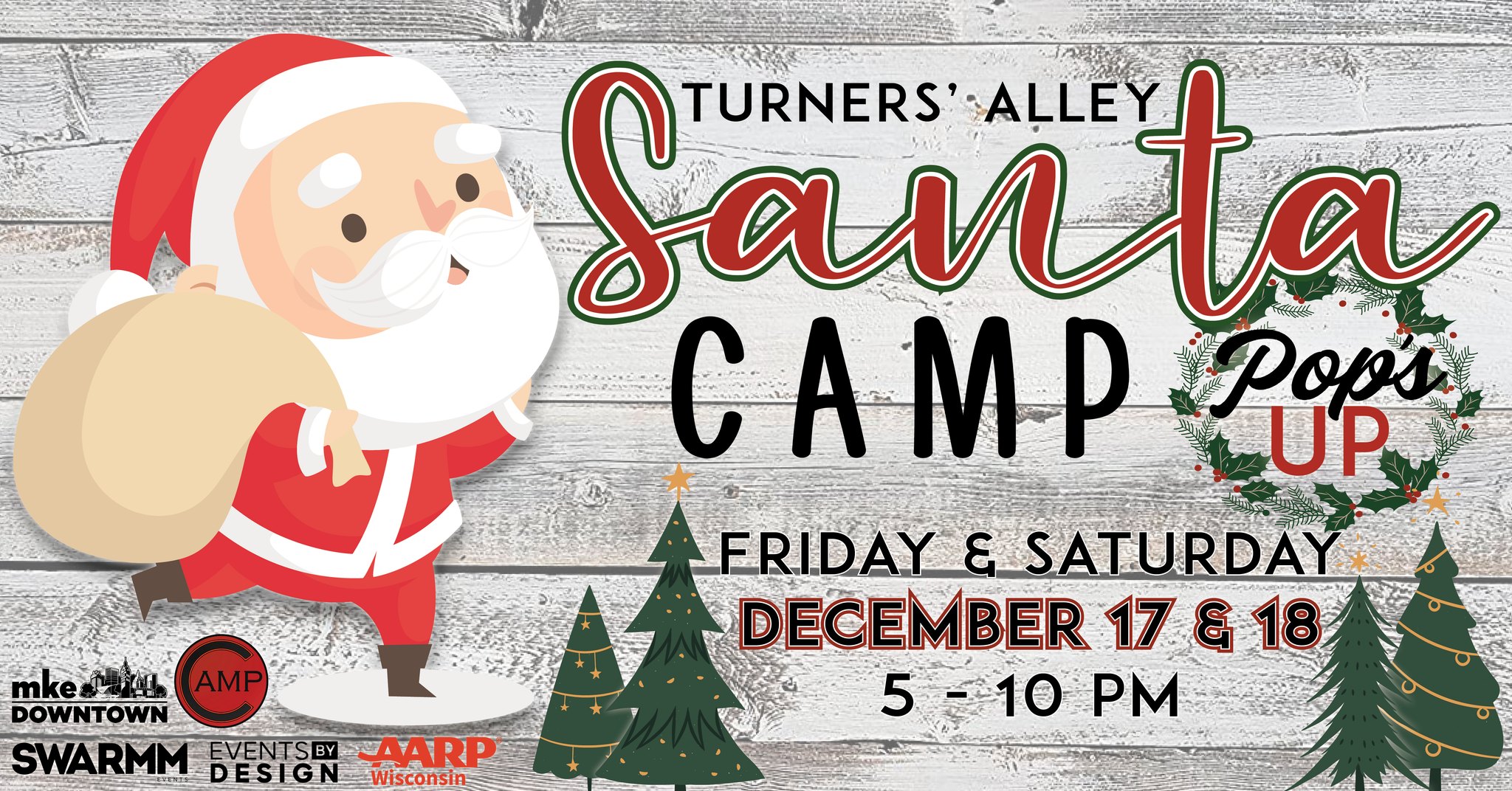 1029 N. Old World 3rd St.
milwaukeedowntown.com
[Read More]
Santa Claus Lane will take the place of Turner Hall's alley on Dec. 17-18 from 5-10 p.m. Featuring an ice bar by Art Below Zero, festive drinks from Deer Camp, and warm beverages and stocking stuffers from Pop's Kettle Corn and Pop's MarketPlace, this is sure to be a one of a kind event.
Snow Days at HiHat
hihatlounge.com
[Read more]
Step into a swanky winter wonderland at Milwaukee's iconic cocktail lounge, HiHat. Festive drink menu includes myriad hot drinks, peppermint martinis and a margarita-esque cocktail called "I Hate My In-Laws." Snow Days at HiHat is open Tuesday through Saturday at 4 p.m. until bar close through the New Year.