We are entering uncharted waters in Milwaukee as the hosts of the 2020 DNC. I've followed the convention process for years, starting from when I served as the Director of Volunteers for the Boston Host Committee in 2004.
From the summer of 2003 until late July 2004, I worked with a small but dedicated staff on the nonprofit, nonpartisan committee, putting together every element of the convention that isn't the TV show – parties, security, transportation, hospitality and more. The internet was new-ish, we hadn't had a national political convention since before 9/11, and Boston was equally fraught with concerns and worst-case-scenarios. I'm here to calm some nerves and hopefully answer a few questions.
Whether you're ready to be the region's biggest cheerleader for a few days or need some more convincing, let me know. I'll be back to dissect the host city and host committee process, what Milwaukee can learn from prior hosts, and how you and your family can get the most out of the DNC.
1. Yes, we have enough room
In fact, Milwaukee wasn't invited to bid until we had the required number of hotel rooms in place or in process. (I'm glaring at you here, Nate Silver.)
Milwaukee is a nice city in the summer, but not sure there are enough hotel rooms to host a convention there and it could wind up being kind of a clusterfuck. — Nate Silver (@NateSilver538) March 11, 2019
We had just crossed the threshold for a 2016 bid, and with all of the new development in the city and suburbs, there will be plenty of space for the 50,000 delegates, media, dignitaries and VIPs to hang out in Downtown or within a reasonable distance.
2. Traffic won't be fun
But it also won't be awful. No one does big events as well or as often as Milwaukee. We funnel 800,000-900,000 people into Summerfest as the workday is ending and the day game is letting out at Miller Park. Another million join us for State Fair. For Harley Anniversaries they come with trucks, trailers, and motorcycles, too. The credentialed convention goers will have charter buses from their hotels, and, a secret I remember from Boston, designated bus lanes can be set up to whisk them to and fro. It will be a weird couple of days, but fun ones. And in July, school is out and enough people will take off work that I promise you, we will survive.
3. The best way to experience being a host city is to volunteer
Or, get your business engaged as a vendor. Credentials are very limited, but volunteer roles come by the thousand – 12,000 in and around town. You likely won't be in the Fiserv Forum, but you will get to tell delegates (read: elected officials like Senators) and members of the media where they can get your favorite Bloody Mary or why someone might inadvertently send them to a "TYME machine." There are so many events related to the convention that ensure dollars stay as local as possible when you sign up as a vendor. Information about volunteering and vendor opportunities is already posted at milwaukee2020.com.
4. Those related events? They're free and outside of the security perimeter
It will be months before announcements are made, but somewhere in the range of 1500 public events will be held all over town. Here is a list of convention-related events from Philadelphia in 2016. Whether it is CNN broadcasting live from a unique location (Central Library? Public Market?), a "Kids Vote!" concert on Cathedral Square, or the College Democrats hosting events geared at students and young professionals, if you stay in town, you will get unprecedented access, and maybe even catch up with some friends who decide to couch surf with you because Milwaukee is the place to be next July.
5. We will change the way people think about Milwaukee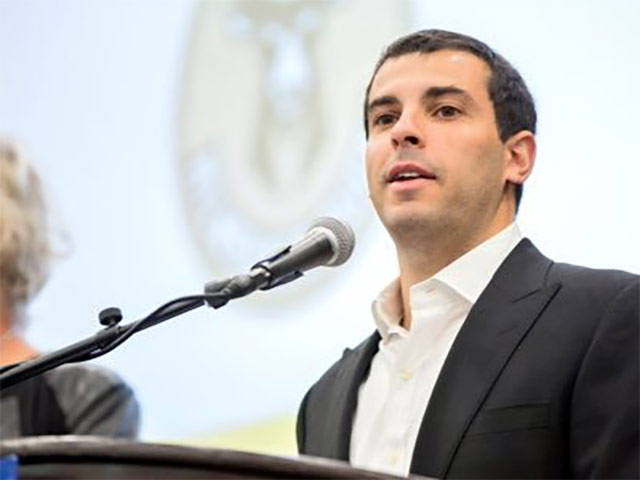 Don't believe me? Ask Alex Lasry. The Bucks, Fiserv Forum and the entire entertainment district is a testament to how much he wanted this convention, and a vision for showing people a new Milwaukee. Delegates also are people who make decisions when they go home, about where to hold their annual conferences, where to vacation, and more. The biggest ripple effect from this convention will be how they and the media walk away talking about our town, long after the bunting and banners are tucked away. Now is our chance to show the world what Milwaukee is about beyond beer and cheese.
Meagan Holman is a public and nonprofit leader. She loves all things Milwaukee, including bourbon old fashioneds, locally-sourced cheese curds and public Montessori schools ... and she can't wait to tell out-of-state delegates in 2020 all about it!