When you look at the real estate listing that's online now for the property at 319 E. Howard Ave., you'll likely see a quirky South Side Milwaukee landmark, something to walk past and smile at.
But for Amber Jost and her father Paul, selling this 1920s replica of a Dutch windmill is like selling off a piece of themselves.
Asking price is $299,900.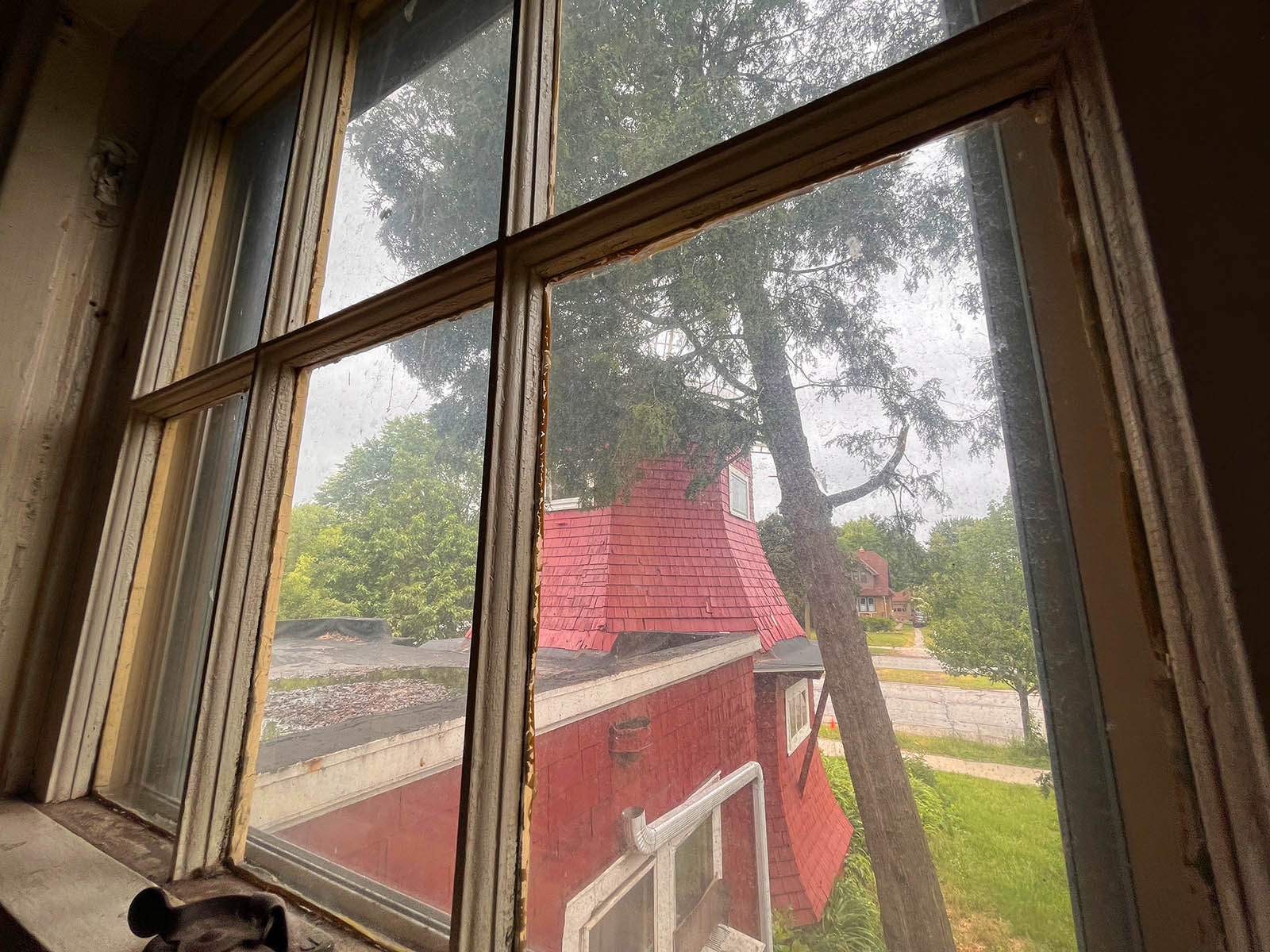 The windmill has been a part of the Jost family for four generations, starting with Sylvia Jost, Amber's great-grandmother, who bought it in 1975 with her son Ted and daughter-in-law Ruth.
"Five generations have been hands-on in its care," she says. "We have just put it up for sale and there are definitely some mixed emotions on letting it go."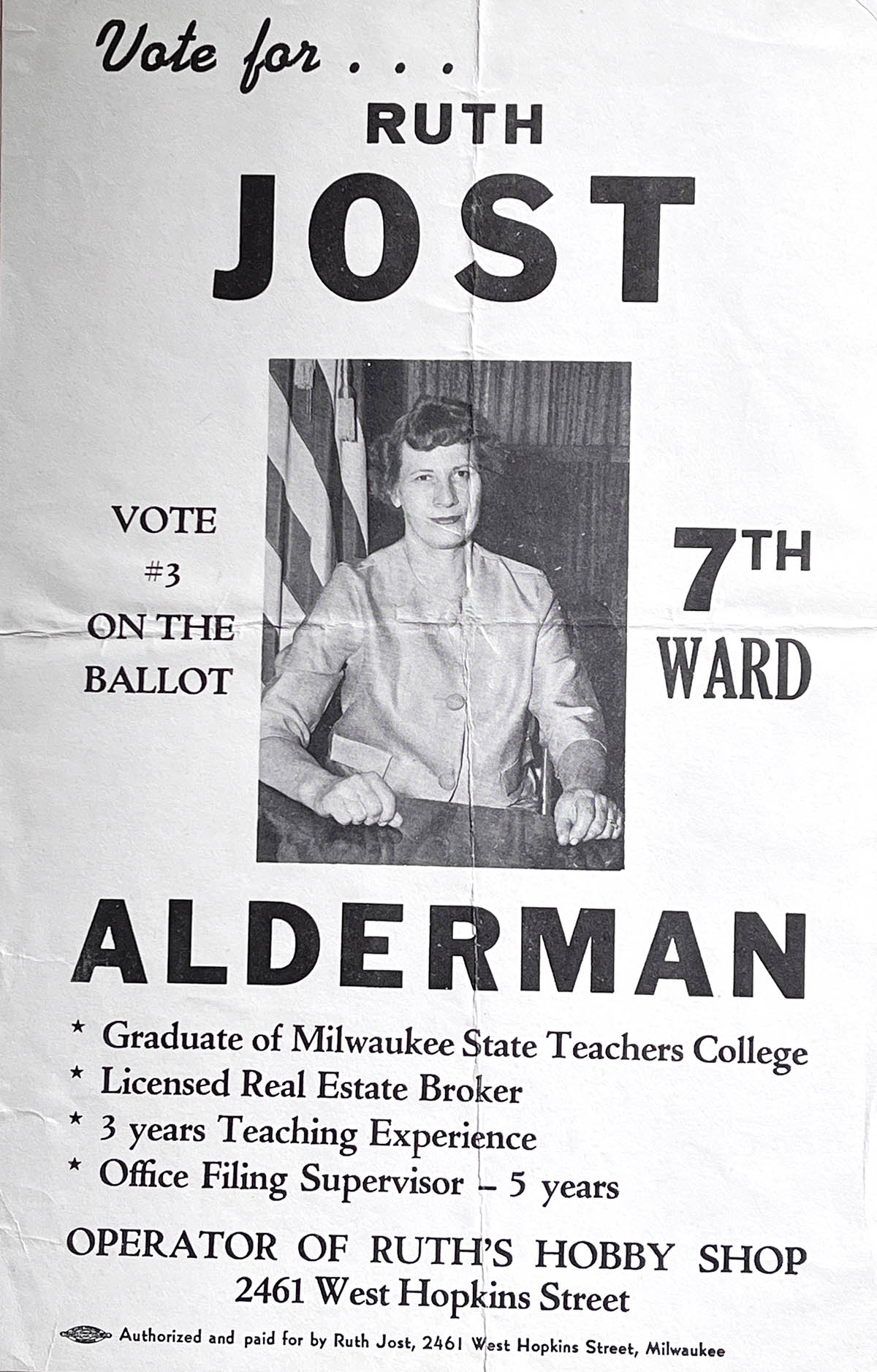 Standing in the kitchen of the house behind the windmill, Jost and I scan through photos pulled from her copious family archive – her father Paul was a photographer who ran his business from the windmill in the 1970s – and they show the close connection between the family and this property.
Here is Sylvia hanging laundry in the backyard, there are Ted and Ruth sitting in the driveway in front of the boat their son Paul built from scratch on the site. Here are Paul and young Amber sitting outside the windmill, and there is Amber and other relatives outside, too.
You can see it all in Amber's eyes. Wherever they land, there's a memory.
From the swings dangling from the trees in the backyard to the light hanging down from the dining room ceiling in the apartment.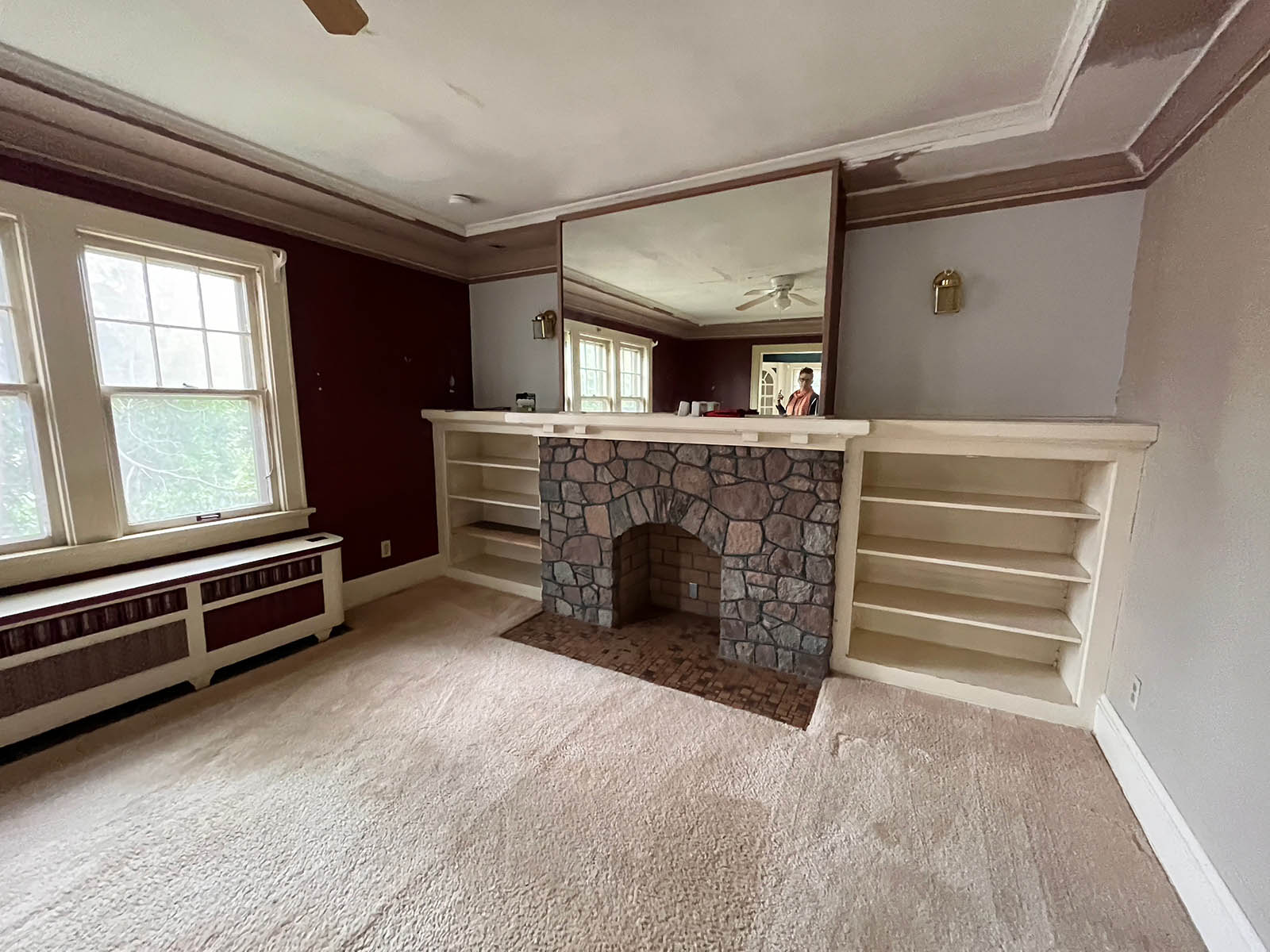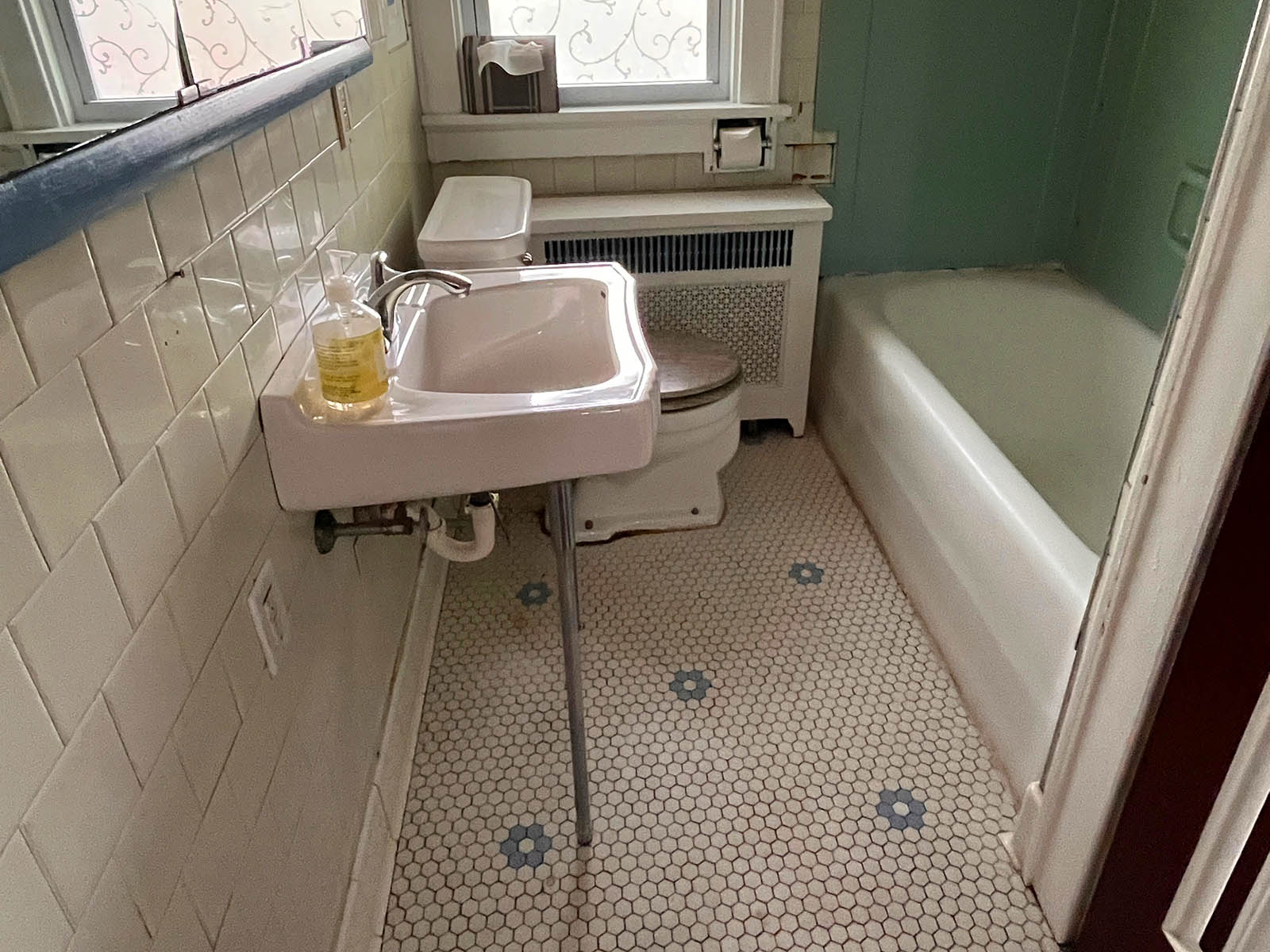 Looking at the shelf that runs along the walls in one of the bedrooms, she says, "dad built those." Running her fingers along that dining room light, Jost reminisces, "so many family dinners in this room."
For years, the family has rented the windmill to a flower shop called Tulipomania (which is not for sale), and the apartment has long since become a rental property, too, but parting with this place still won't be easy.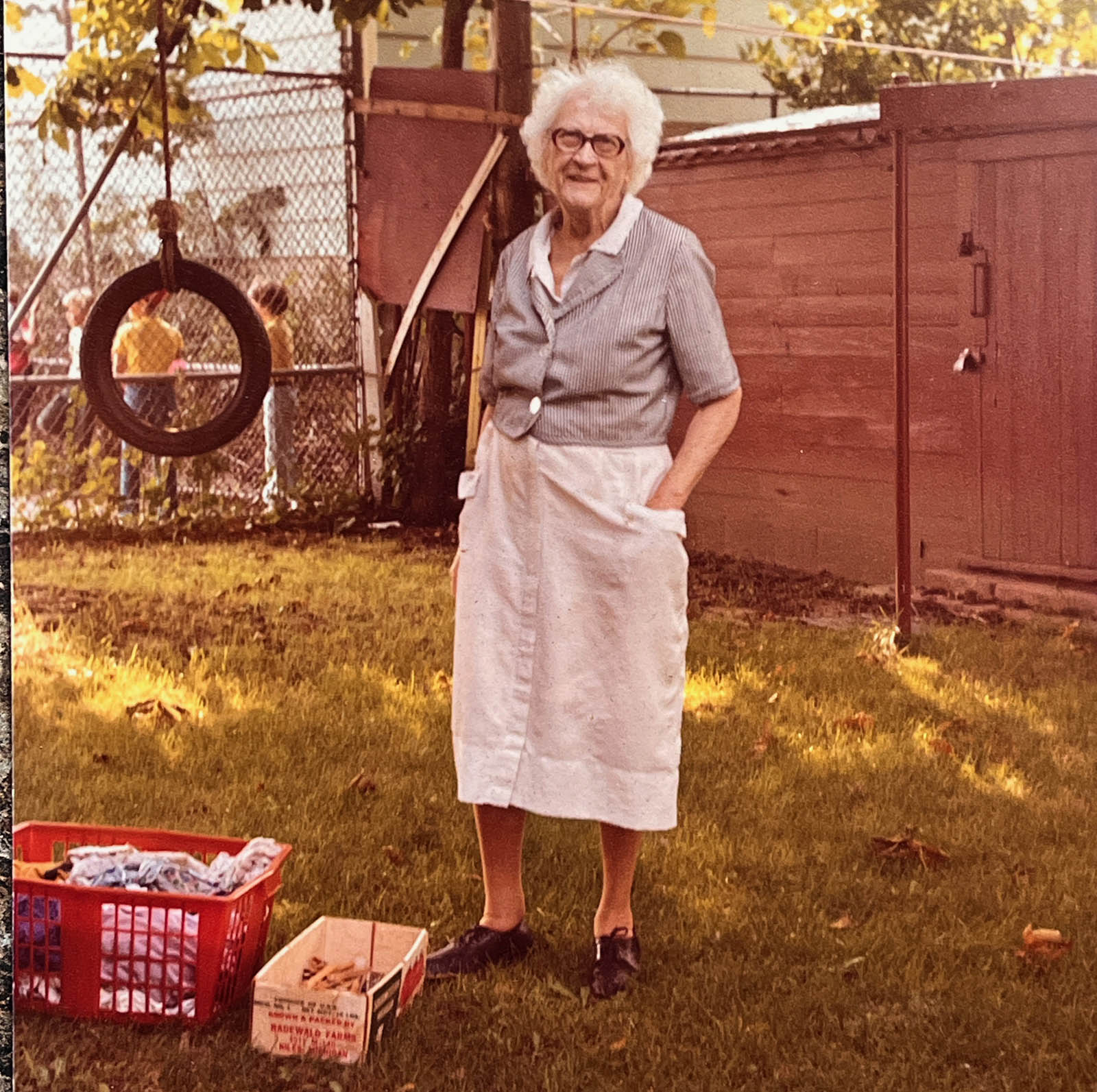 Its history, however, long pre-dates the association with the Jost family.
Best I can tell, it was built in 1926 by August K. Eierman.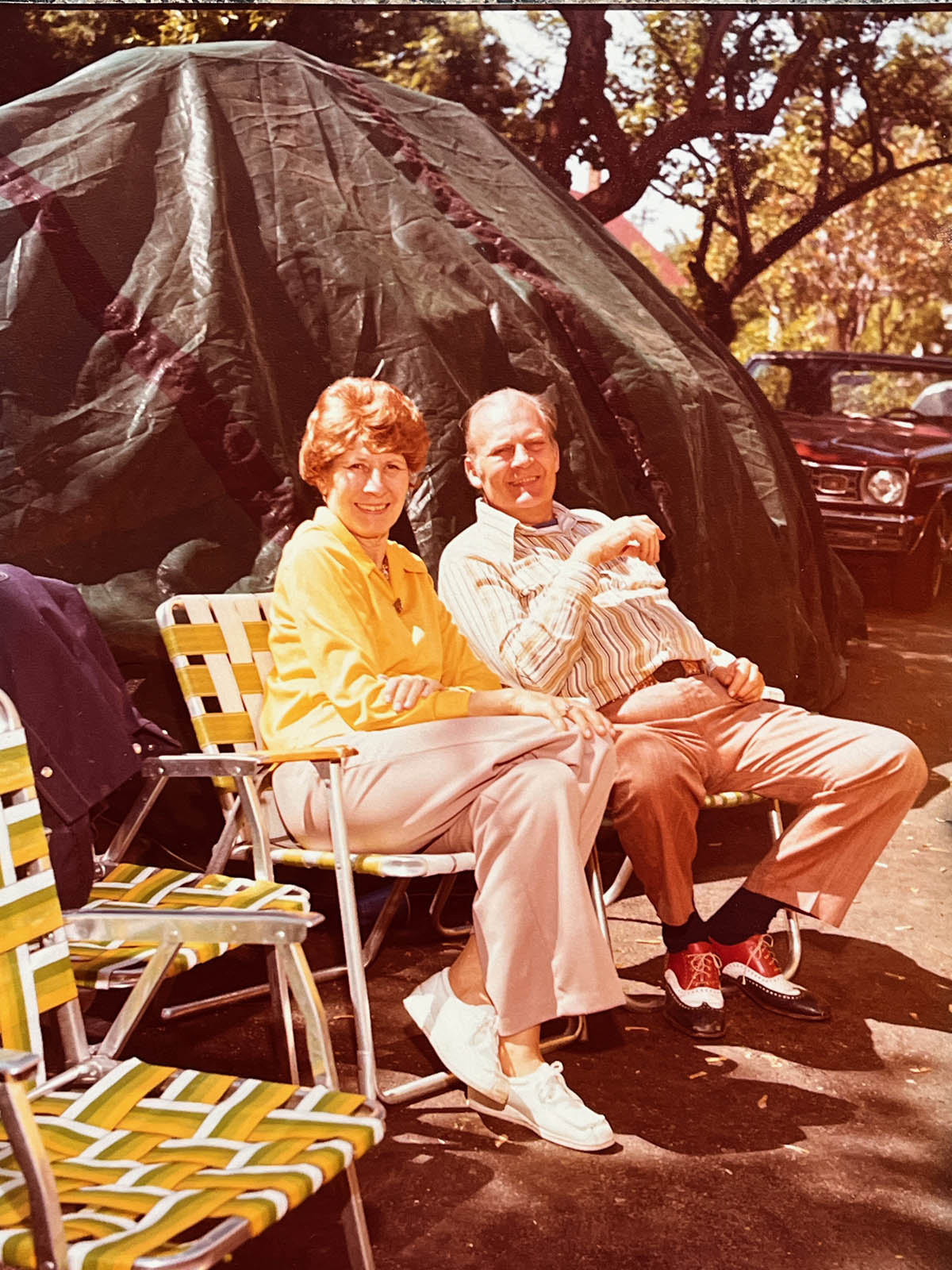 Although in one newspaper article, the first owner of Tulipomania, Michael Gaffney told a reporter, that Eierman was a "Dutch immigrant who 'missed the motherland'," that's not exactly the case.
In fact, Eierman was born in 1891 to Wilhelm Conrad Eierman and Christine Weissling in Seckenheim, which is now part of the city of Mannheim in the Baden-Württemberg state of Germany.
Arriving in America with his family in either 1903, 1905, 1906 or 1907, depending on which source you consult, the Eiermans settled in Milwaukee and by 1910, young August had moved out and was boarding with the German Von Der Osten family on Scott Street and working as a machinist.
By 1917, when he signed his World War I draft registration card, Eierman was married and had a young son.
In 1924, the Eiermans were living on 28th Street and August was working as a lathe operator, but a classified ad published three years earlier suggests he'd started a side hustle.
"Place orders for star roses now for spring delivery, A.K. Eierman, 1311 28th St.," the ad read.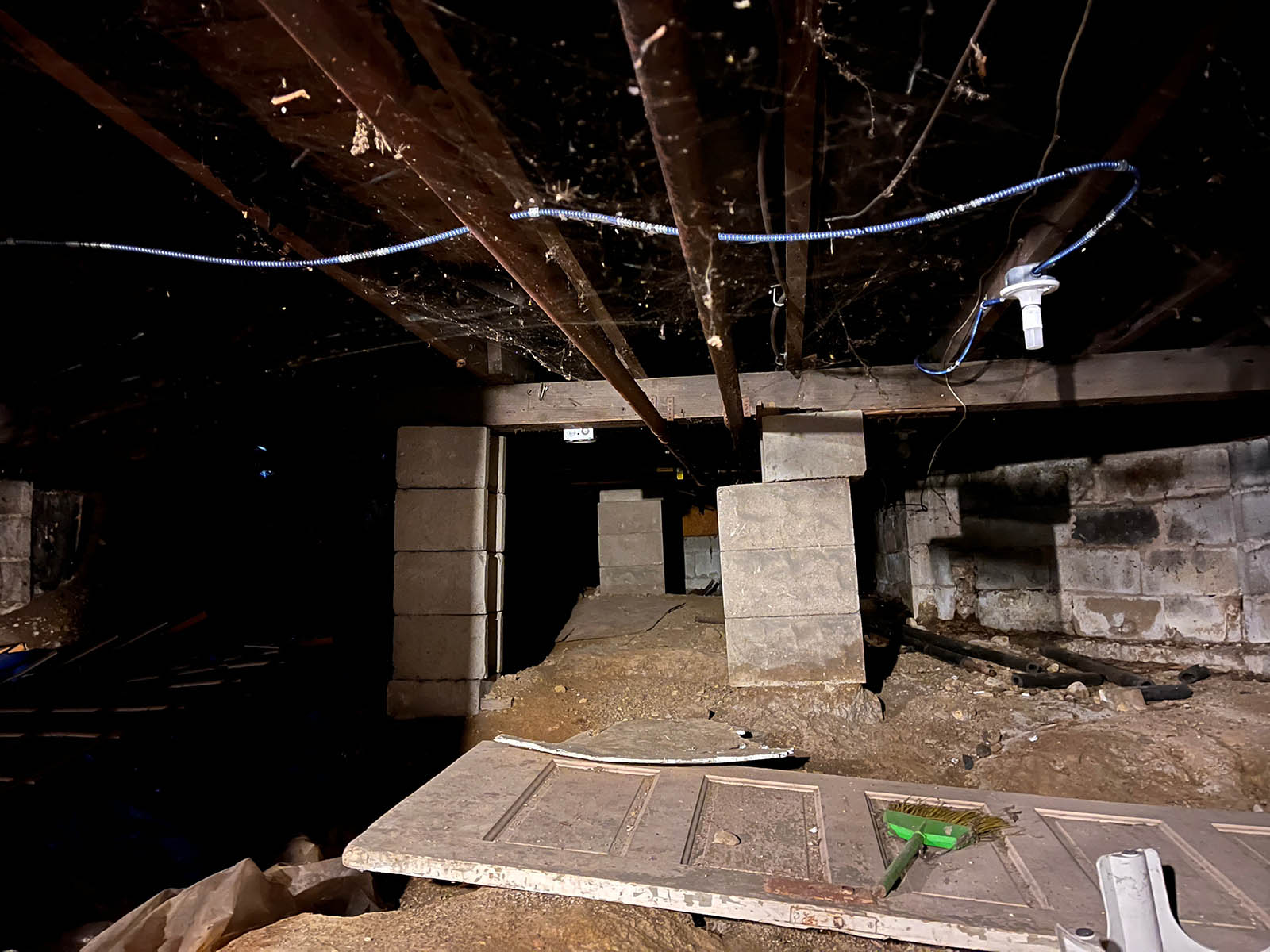 By 1926, it seems Eierman had built himself a windmill, perhaps due to his love for flowers and the association of Holland with the world of blooms. (Baden-Wurtemburg, best I can tell, was NOT a hotbed of windmill construction.)
From his windmill he operated The Dutch Colonial Flower Shop in what at that time appears to have been Cudahy, though it also seems to have been in the Town of Lake's Tippecanoe neighborhood, which was annexed by Milwaukee in 1929.

The windmill was not the first of its kind in the area. John Grootemaat, Sr., built a working Dutch-style windmill to grind flour in 1867 in what had been the village of Williamsburg to the north of Milwaukee (the site is now at about 3rd and Ring Streets on the North Side).
That structure was, however, destroyed by fire, along with its attendant barns, stockhouse and store, in 1885.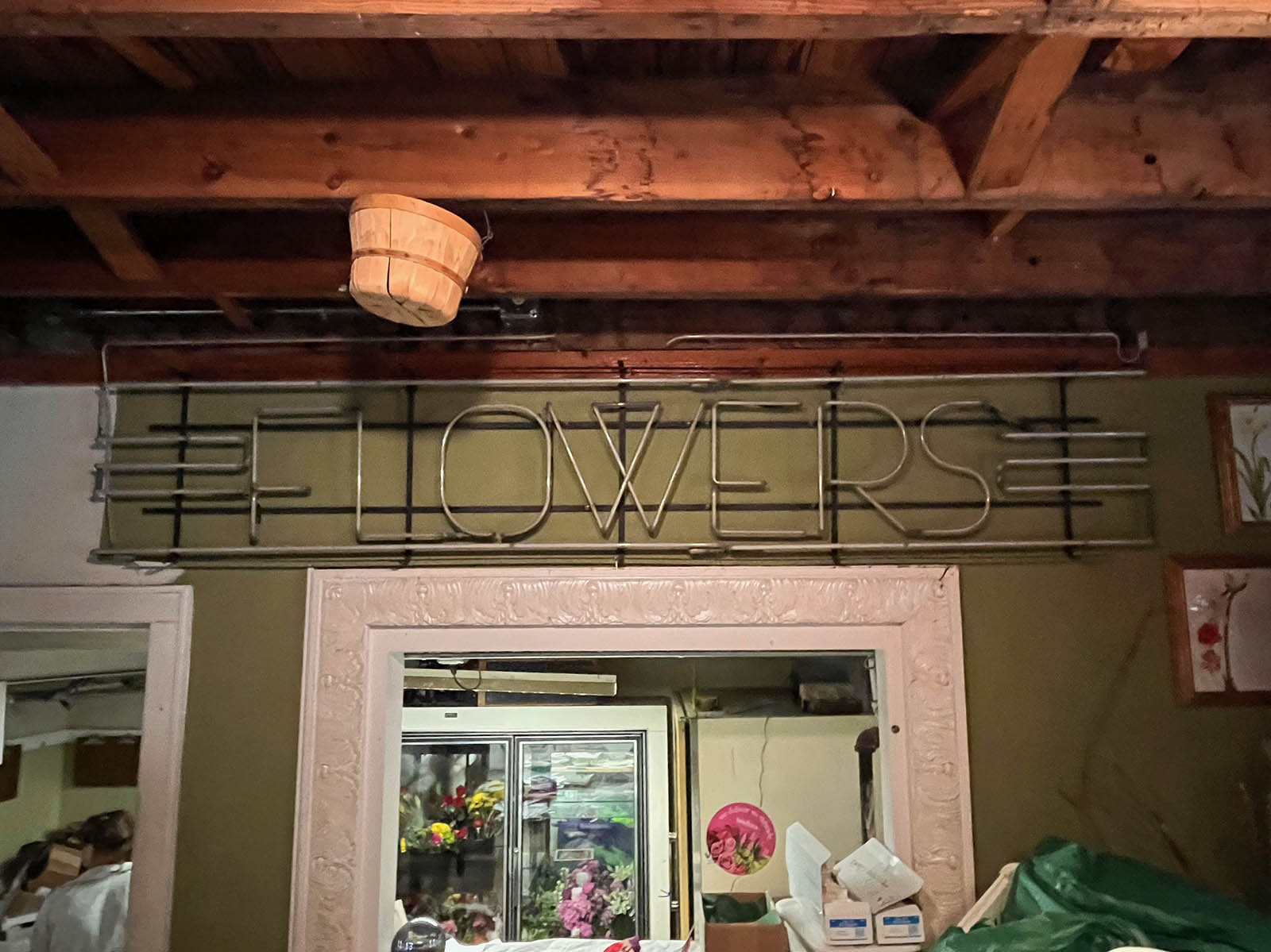 In 1928, Eierman and his wife and son were listed in the City Directory as living at the windmill site (decribed not with an address but as, "ss Howard Av 4 e Howell Av."), with his occupation noted as "florist."
Documents detailing the earliest years of the Howard Avenue windmill are slim. Even Milwaukee Public Library, which holds Town of Lake records, has almost nothing on the building. (A request is still pending at Cudahy's city hall.)
A few newspaper mentions show that the Dutch Colonial Flower Shop was still open in 1929, but it wouldn't be around too much longer.
The earliest appearance of the street address is in the 1931 City Directory, by which time, Eierman had moved to Chicago, and the windmill was in the City of Milwaukee. That listing – which was the year the current house numbering system was implemented in Milwaukee – notes that the property was occupied by a Louis L. Hybicke and the Midwest Building Home Corp.
A plat map from around the same time lists Sterling Building and Loan as the property owner. That jibes with a 1933 occupancy permit for a restaurant to be operated Theresa Schlosser. Sterling, with offices at 707 N. Broadway, is named as the building owner on that document.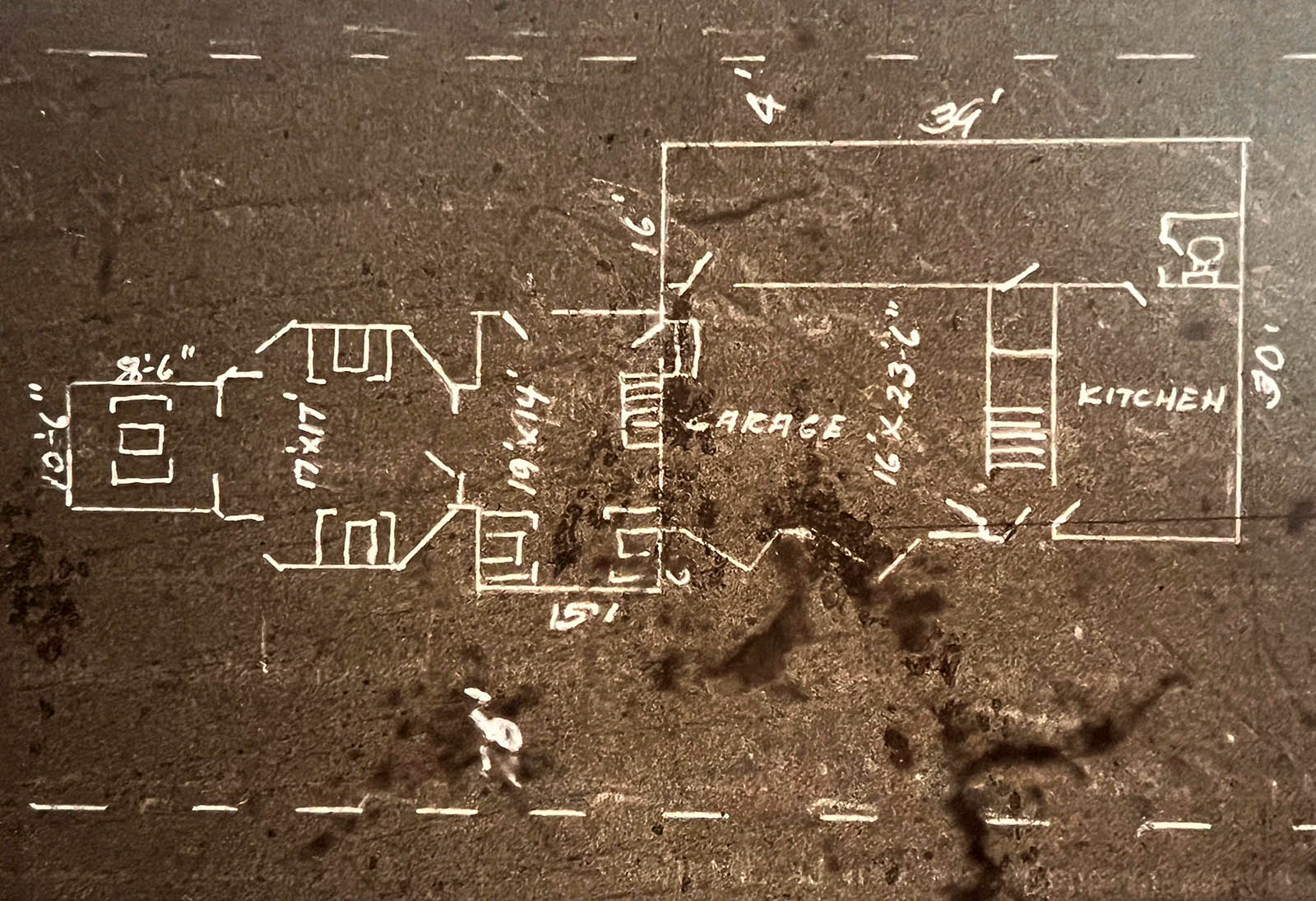 Though the permit doesn't list a name for the restaurant, Amber Jost has heard it referred to as the Dutch Shoe Restaurant.
By 1940, Wilker-Habush real estate brokers and builders, who previously maintained its office on 3rd and North, had moved into the windmill and continued its work specializing in real estate in the Town of Lake and in Greenfield.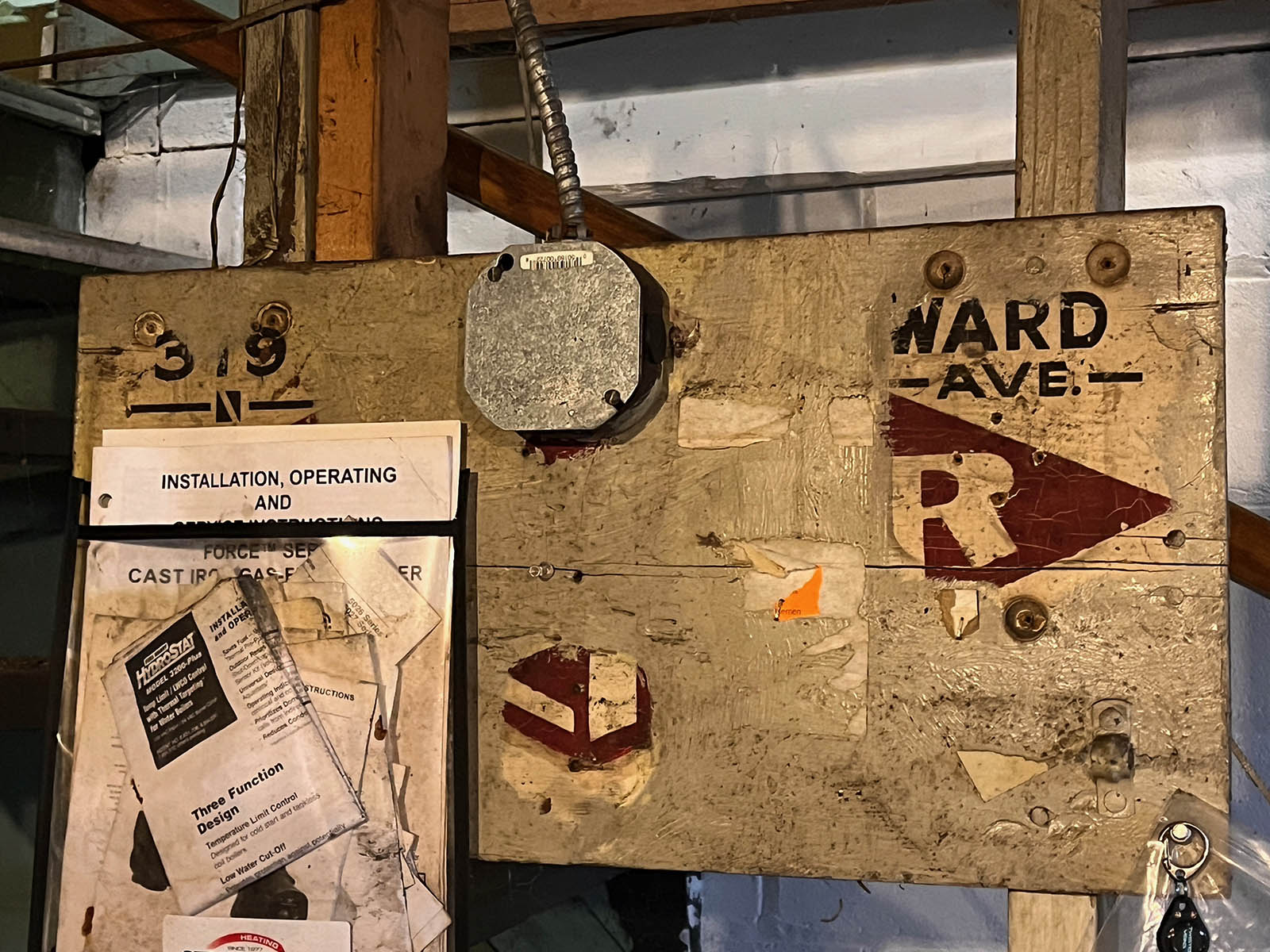 That March, the Sentinel opined, "The big windmill is atop of the office of Wilker-Habush real estate brokers and buildings, 319 E. Howard Ave., serving to make an attractive office."
The Journal also chimed in with this brief: "The picturesque old Dutch windmill at 319 E. Howard Ave., long a landmark in the town of Lake, has been converted into a real estate office."
Over the ensuing decades, literally hundreds of classified ads promoting properties on offer were published by Wilker-Habush and later – after the partnership failed to file an annual report with the state in 1943 – the Wilker Agency.
By 1942, incidentally, the Eiermans had returned to the Milwaukee area, settling in New Berlin, and August had returned to factory work at Louis Allis Co.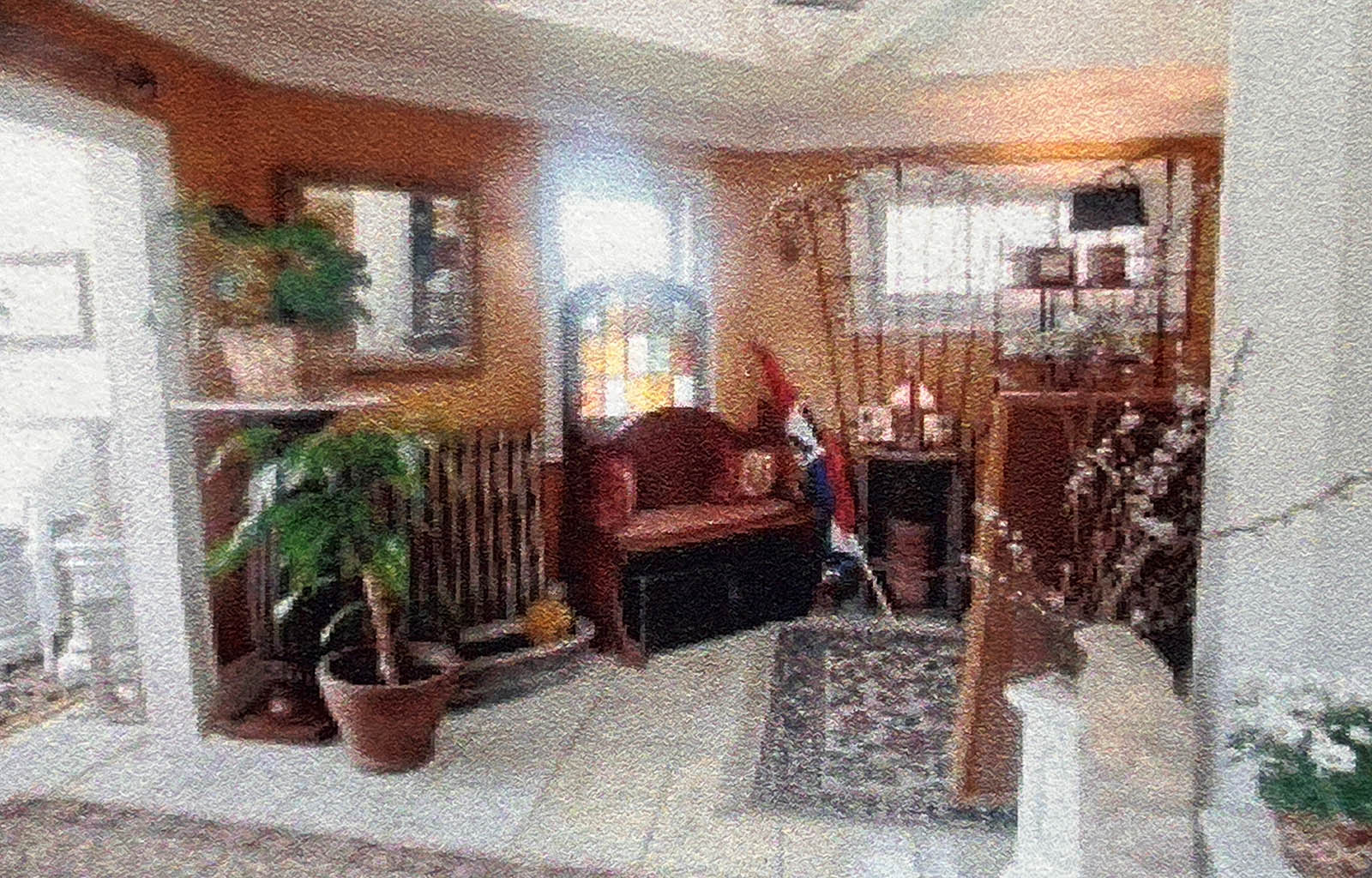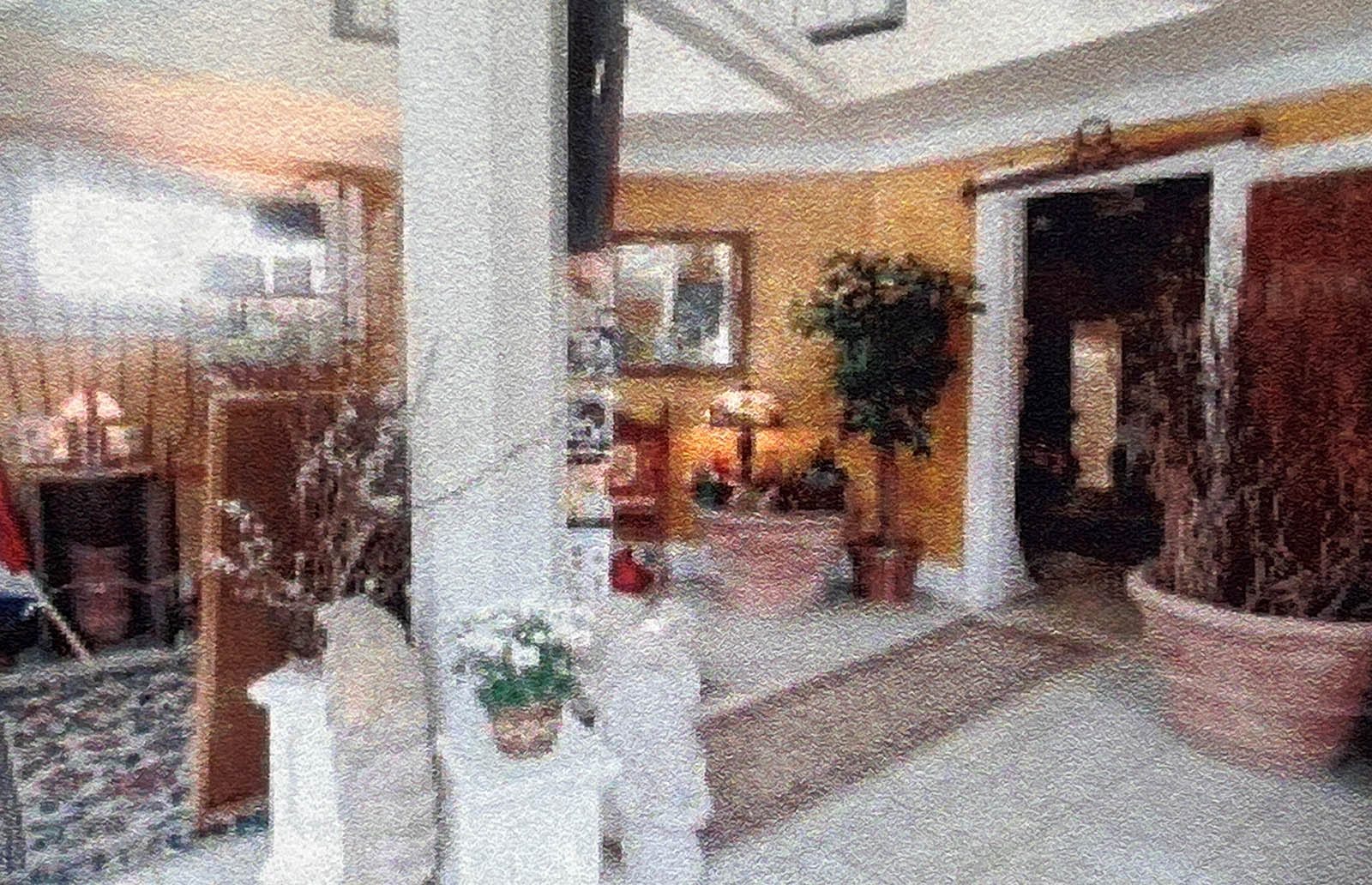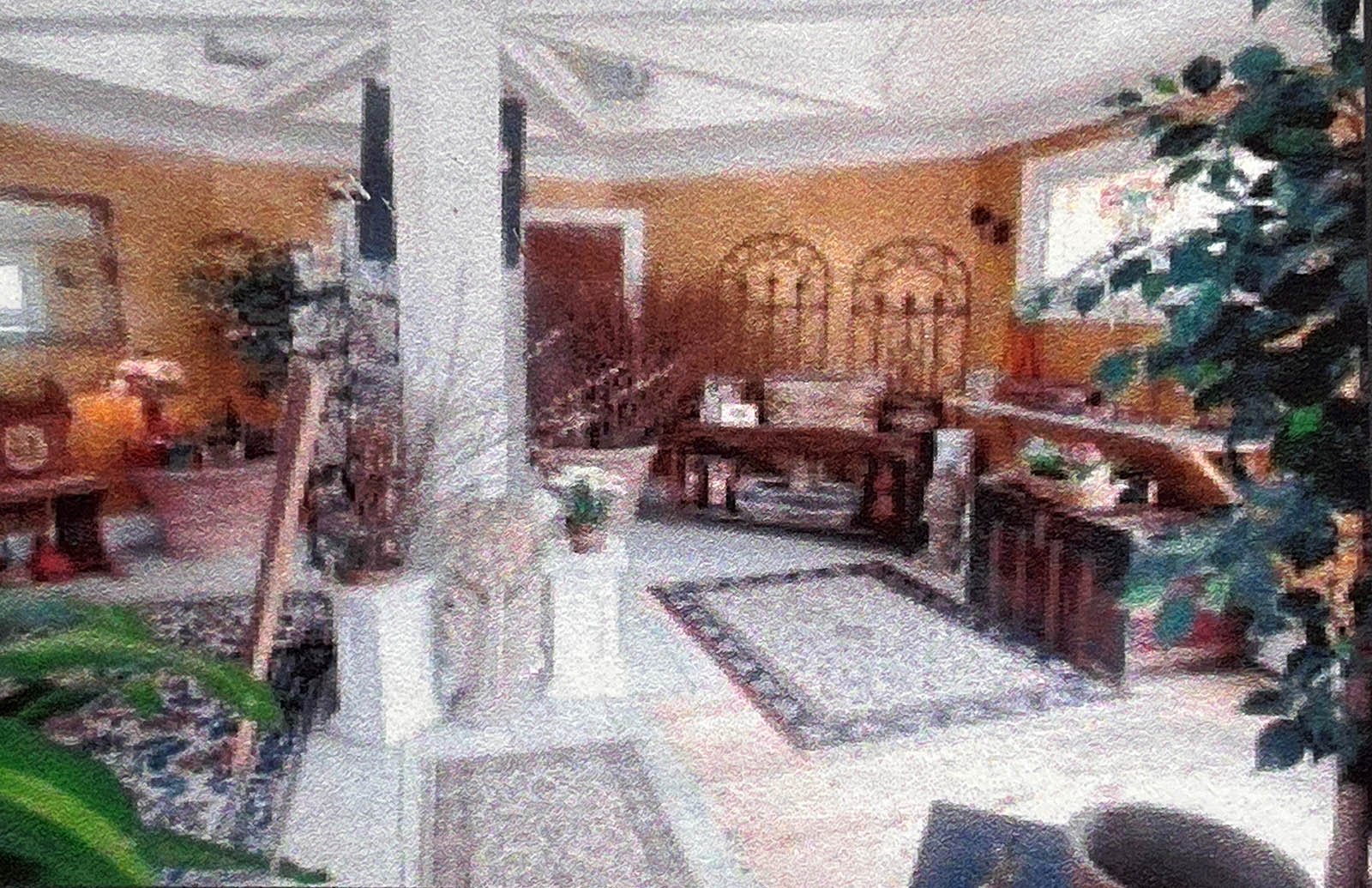 In the 1950s, the Wilker Agency rented some of its office space to Harry J. Somers, who had struck out on his own after having previously worked at Key Realty and Robert Somers Builders.
By the mid-1960s, Wilker was renting to attorney Wallace Schaetzke, who had a string of bad luck with his new cars out front on busy Howard Avenue.
"It happened in the same place Thursday to the same man," wrote the Sentinel under the headline, "Trumpeter blows Two Crash Blues," in March 1965. "Only the car was different.
"Attorney Wallace Schaetzke, 45, lost the use of another car in an accident in front of his office at 319 E. Howard. This time it was a new car picked up Thursday, with only a few miles on the speedometer. The car was parked when hit by another car.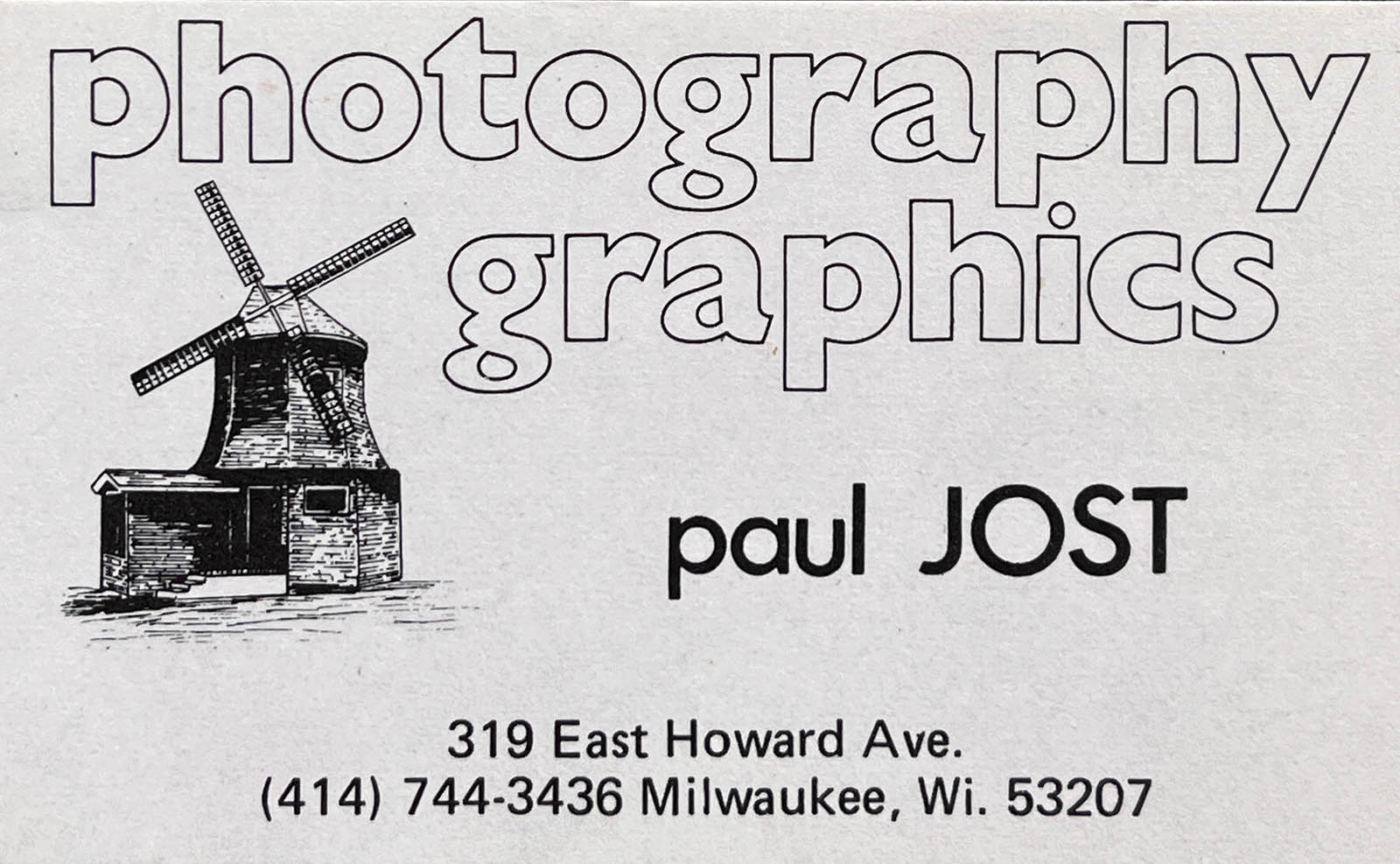 "About two weeks ago, Schaetzke's 7-month-old 19645 automobile was wrecked when another car rammed into it while the car was parked in front of the office. The only good thing about the accident Thursday, Mrs. Schaetzke said, was that her husband's new trumpet, which was in the car, was not damaged. Both the trumpet and the car were purchased after the old trumpet and the old car were twisted into varied shapes in the first accidet.
"Schaetzke, of 308 W. Howard, couldn't be reached for comment – he was playing his trumpet with the Steve Swedish Orchestra at the Milwaukee Sentinel Sports-Travel and Boat Show. But his wife had plenty to say. 'I don't think I can stand it,' she said. Her husband used a pickup truck loaned to them by an automobile agency to get t othe arena Thursday night. 'We all look pretty funny coming home from church in a pickup truck,' she said.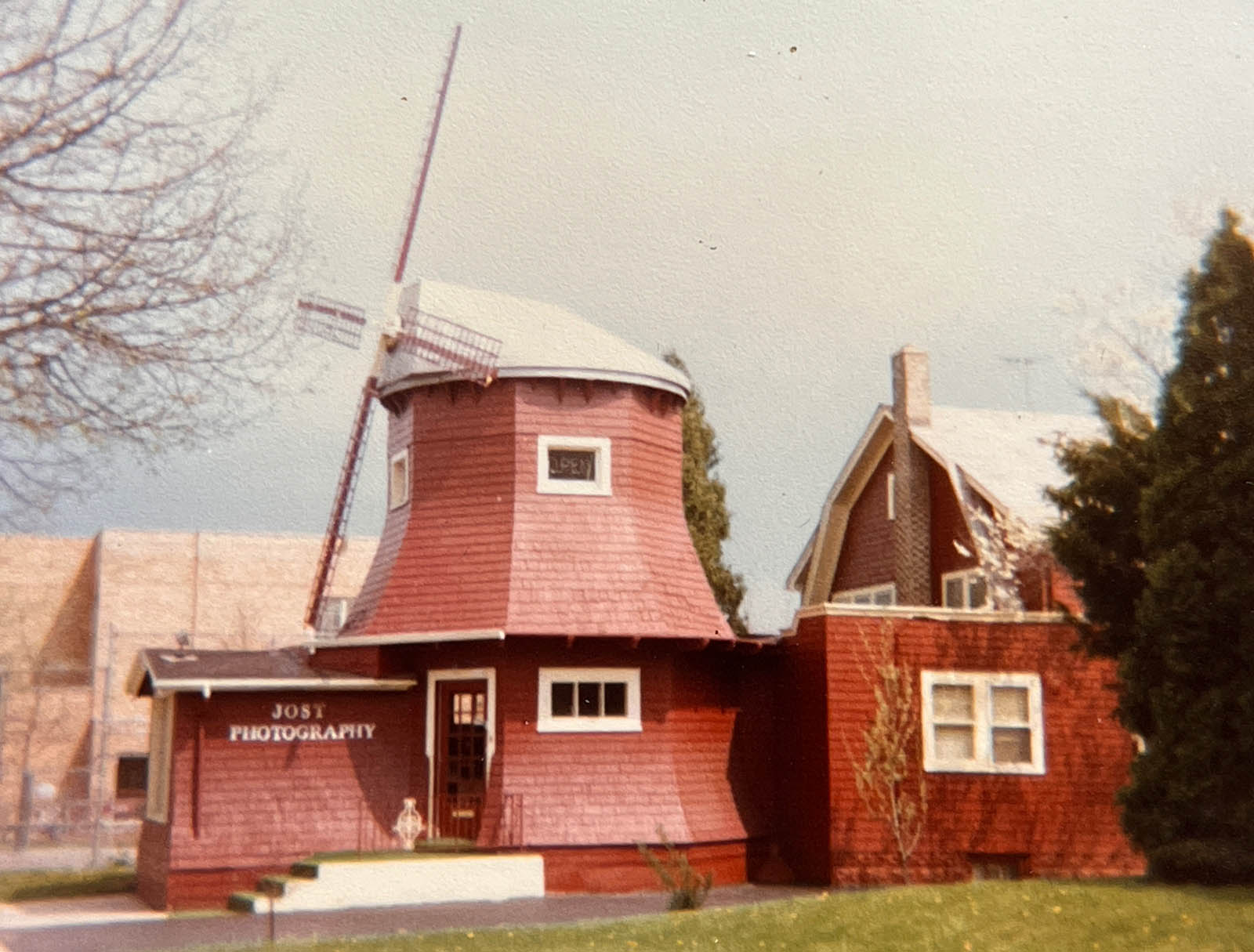 "He had returned the truck Thursday when he picked up the new car. 'My husband was in his office getting some things we had taken out of the old car that he was going to put in the new one,' she said. The other car in the crash was also new with only a few hundred miles on it."
The driver of the offending vehicle told police that he had been cut off by another automobile and when he swerved to avoid it, he crashed into Schaetzke's car.
Perhaps Schaetzke surrendered and left the office because the following year, Wilker was advertising a two-room office for $50 a month including heat and electricity.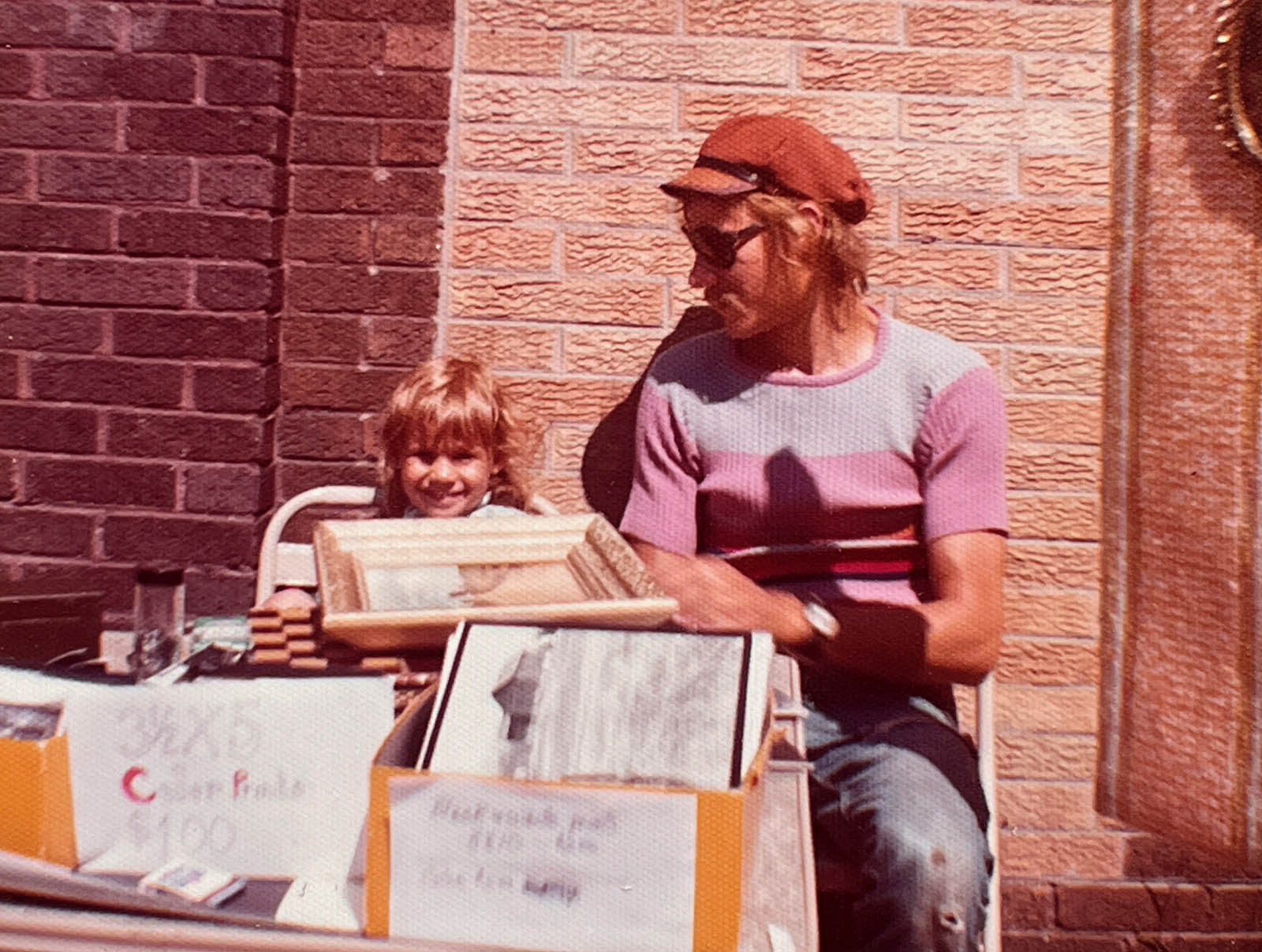 By the mid-1970s, the space was rented by a stereo and electronics shop and that's when the Jost family arrived on the scene, buying the unique structure from the Wilker Agency after seeing an ad that described a, "three-bedroom flat with attached income unit that is replica of a Dutch windmill and is Bay View's most famous landmark."
In late 1975, Paul Jost received a permit to open his photography studio in the windmill and thus began a nearly 50-year relationship with the Jost family.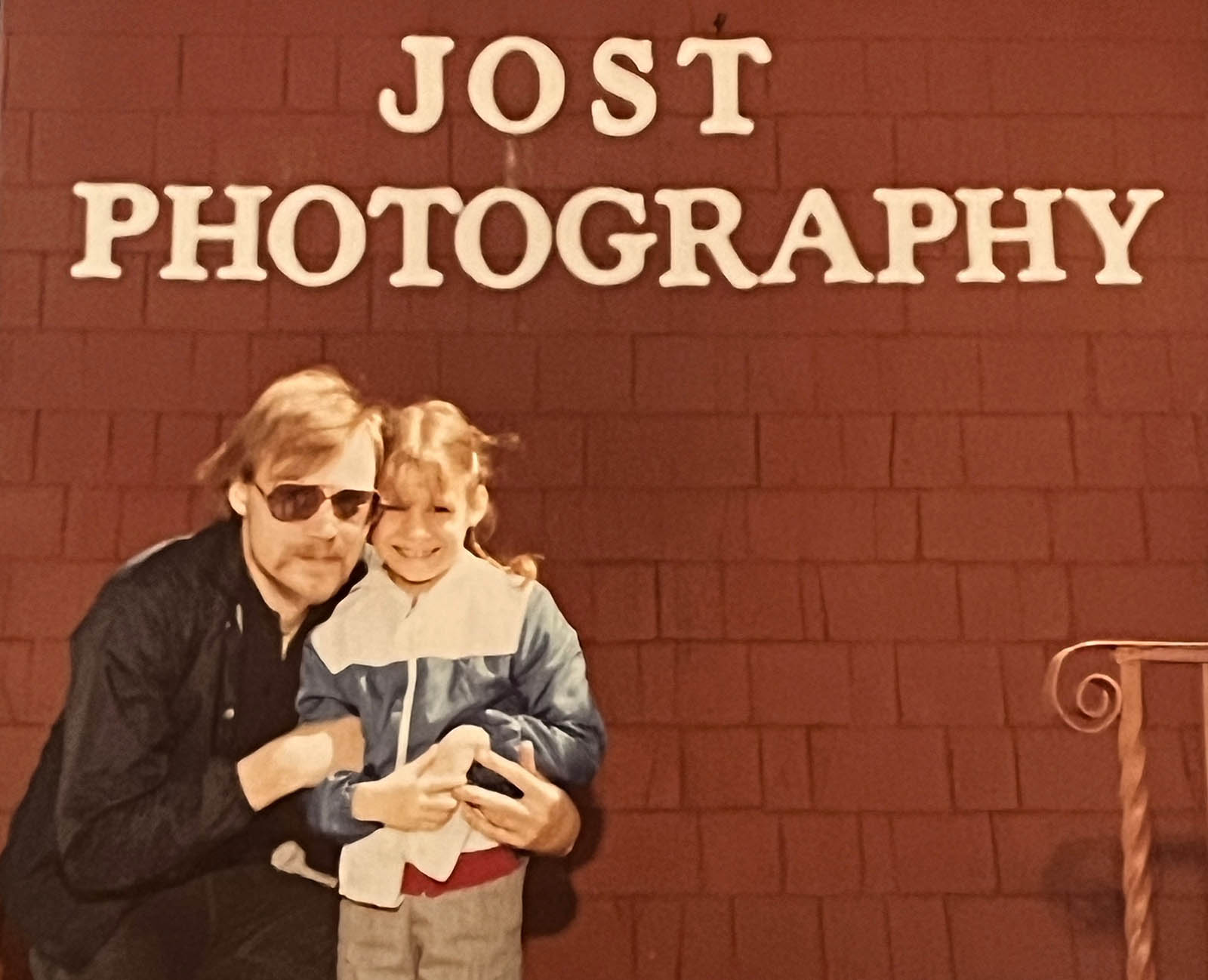 "We purchased the windmill because Paul needed a store for his photography business," wrote his mother Ruth in her memoir. "The windmill is a real landmark with its great propellers moving in the wind. Granny Jost (Sylvia) and her sister Hilda moved upstairs and Paul took over the store. It was a nice arrangement."
It was there that Paul built his 23-foot sailboat, "Confidence," in the driveway. Over the years, he also repaired and replaced the windmill blades.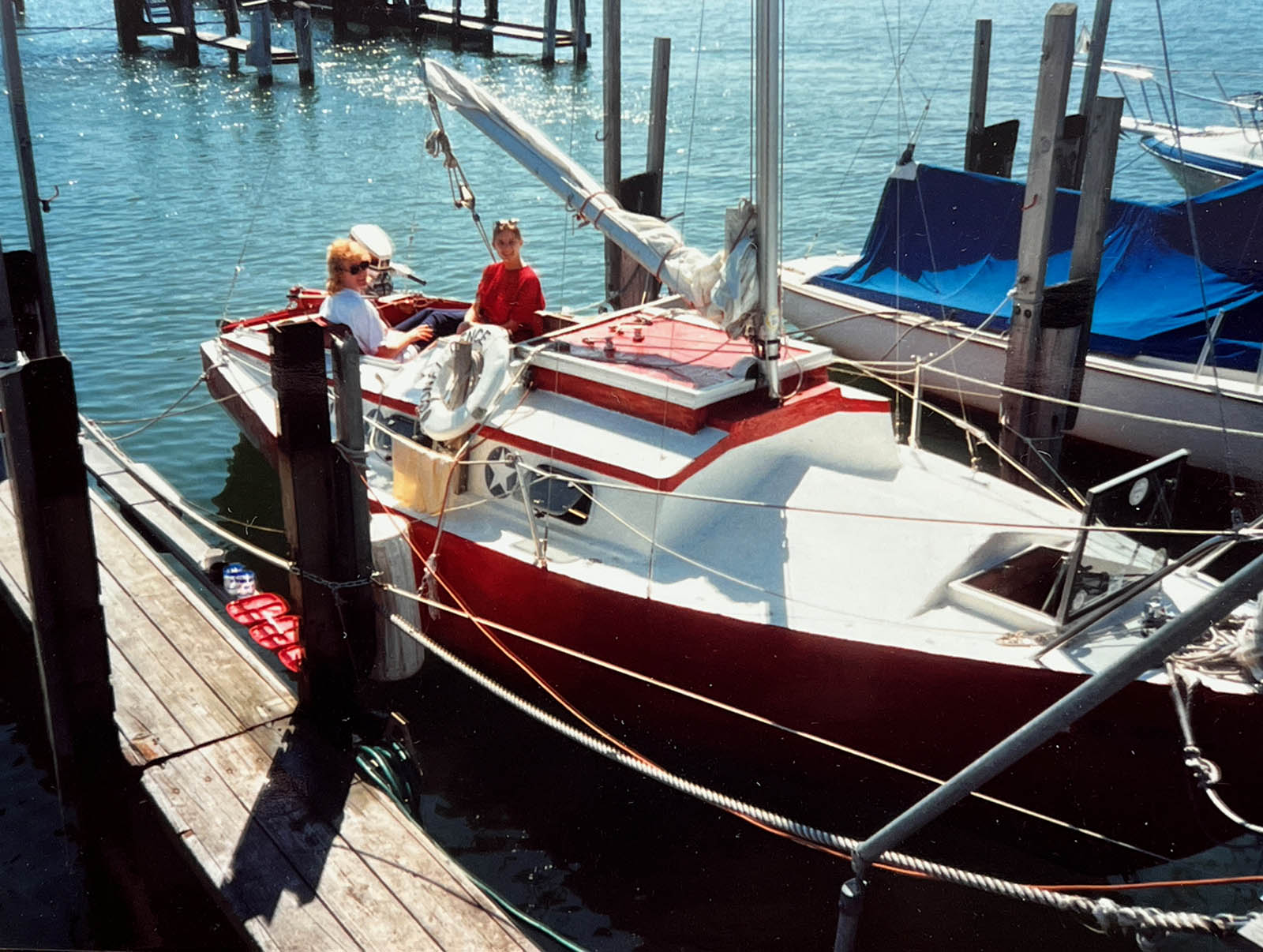 The first set was wood with steel U-shaped supports attached to axle. A second set made of plastic and aluminum was destroyed 20 years ago in a strong wind storm and replaced. These were repaired by Rick Gurda in 2022 and can turn at 12 rotations per minute.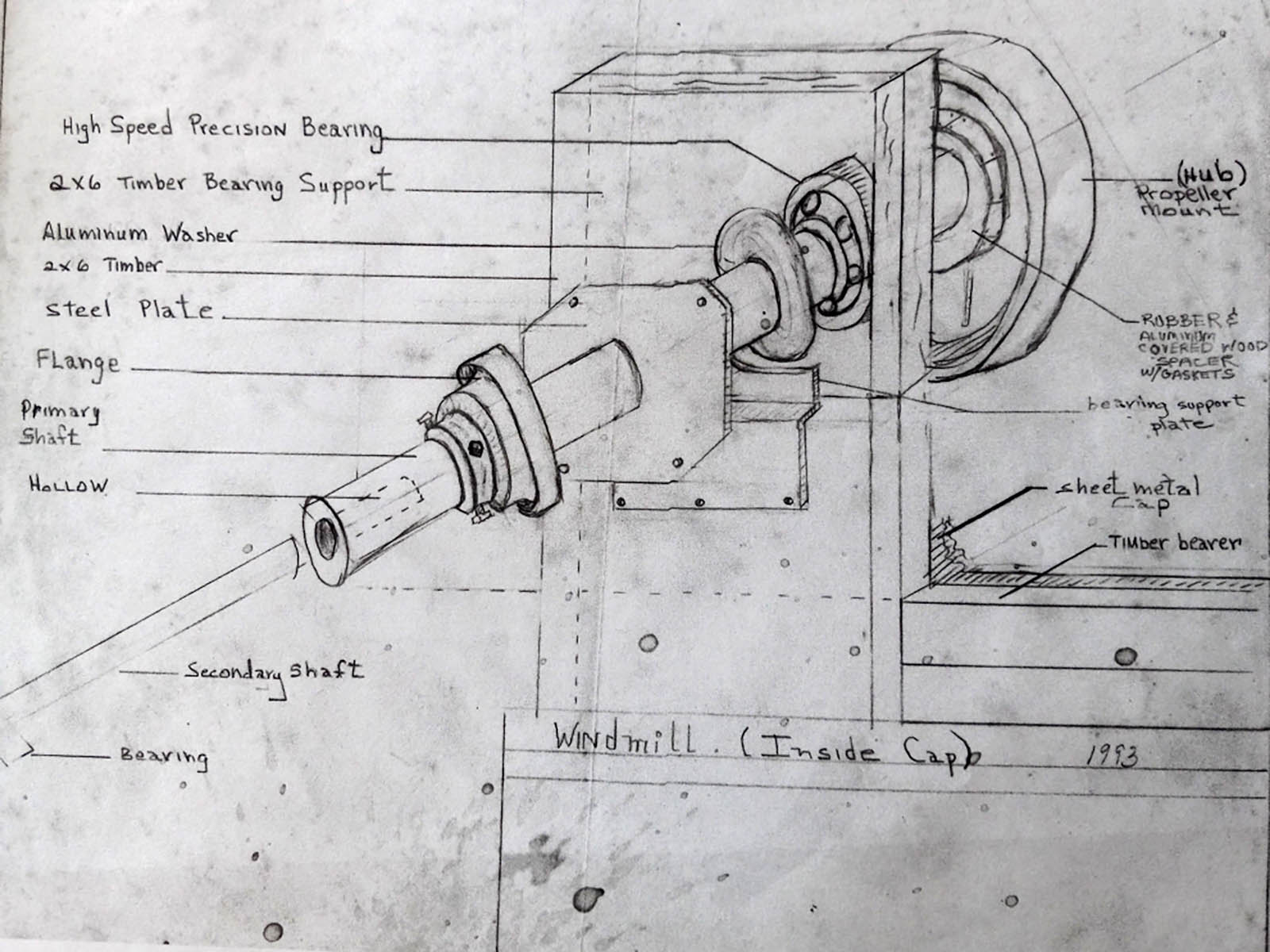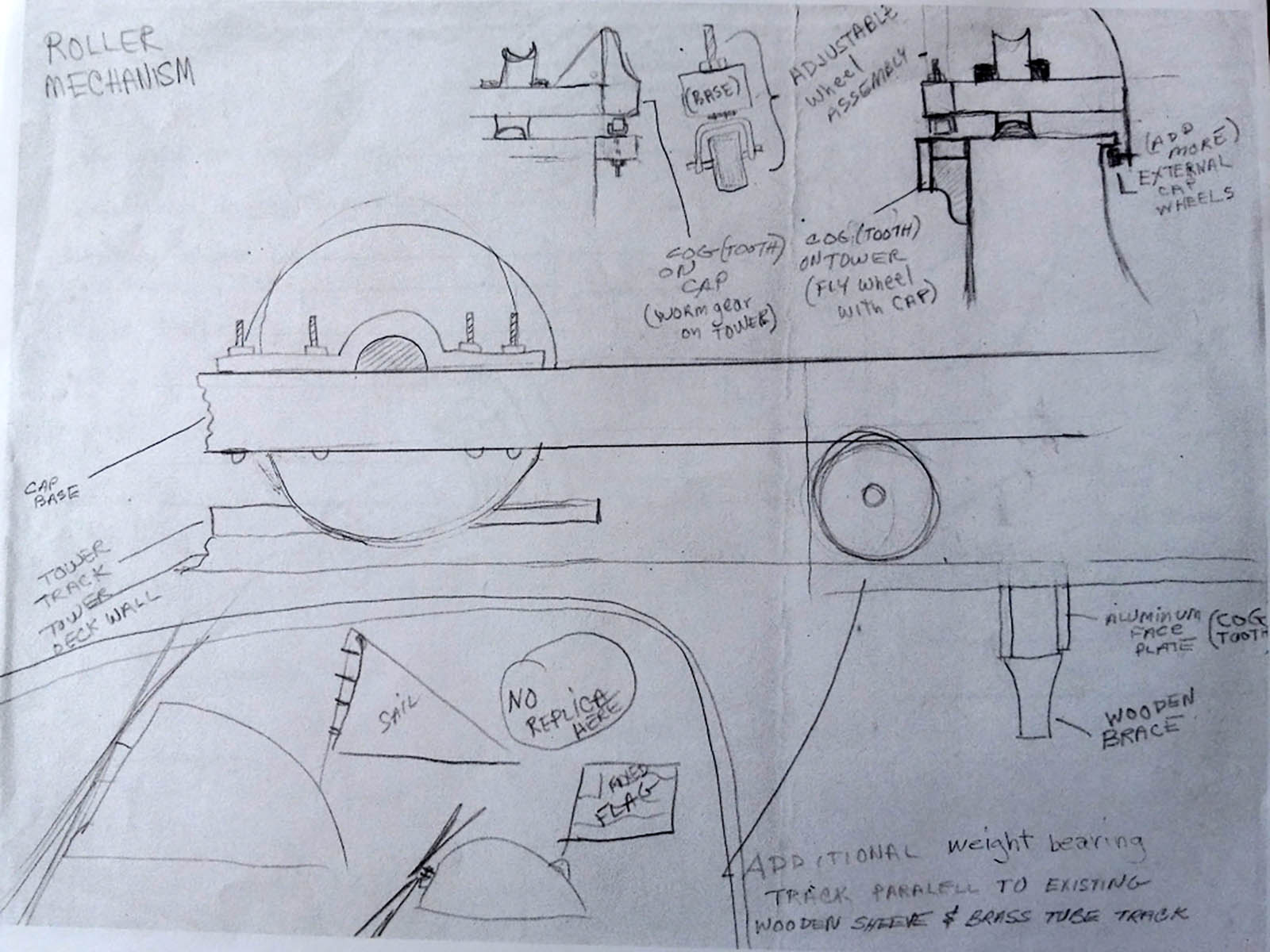 When Paul decided to sell his business, Jay Wanta bought it. But in time, that too closed, and in 1999, Michael Gaffney rented the space for his new Tulipomania floral business. About 15 years ago, he sold it to Sheryl Dix, who operates it to this day.
These days, the space inside the windmill tower has been opened up and you can see up into it from inside Tulipomania.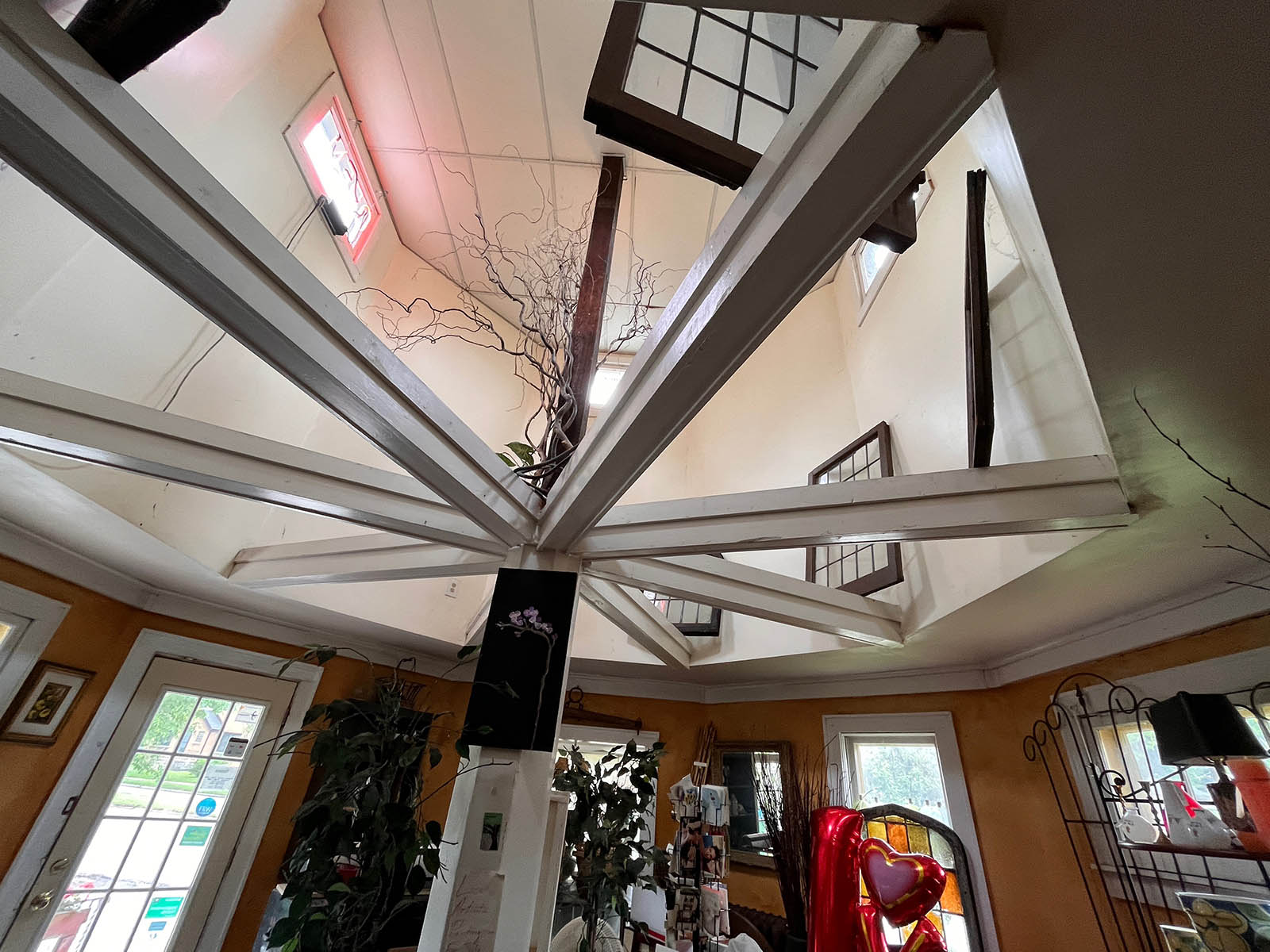 Ted and Ruth – the latter of which also operated Ruth's Hobby Shop on 24th and Hopkins and ran for alderman – ultimately decided to move to warmer climes and sold off all their properties, except the windmill.
Even that one was listed for sale before and was almost sold to Scott and Beth Shully for their catering business.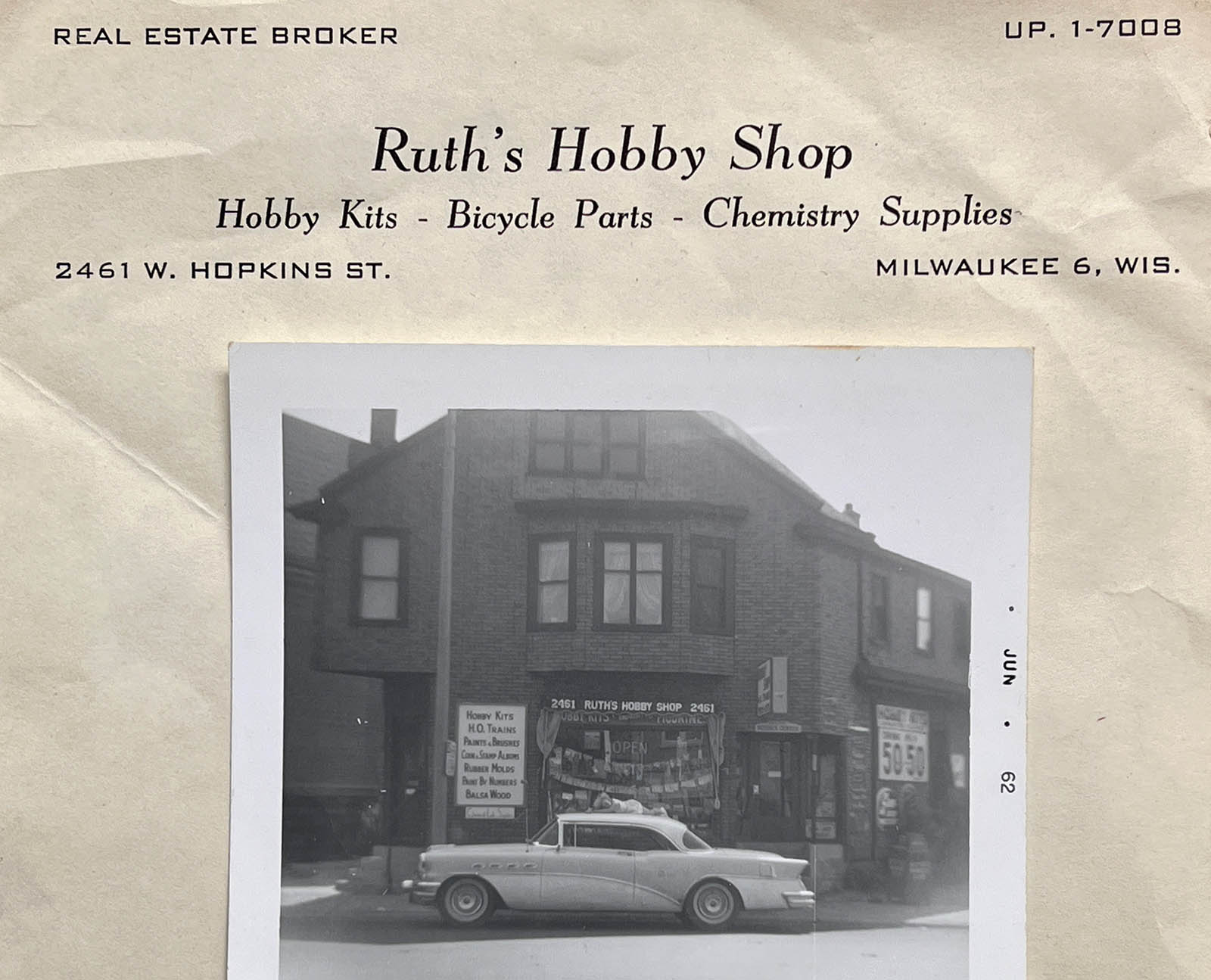 A 1984 occupancy permit application filed by the Shullys to turn the windmill into a catering kitchen and specialty food shop was canceled when the sale ended up not happening.
Now the time has come. But, why?
"My dad is older and it's a landmark," Amber says. "And to keep the landmark up is a lot of work. It just becomes too much. There's a lot of nooks and crannies and things to take care of.
"I've owned houses, I've owned duplexes, I own condos now. Now, I'm in an apartment. I just like having no responsibilities, really. And this is a big responsibility."
(Thank you to Amber Jost for sharing her family photographs.)
Born in Brooklyn, N.Y., where he lived until he was 17, Bobby received his BA-Mass Communications from UWM in 1989 and has lived in Walker's Point, Bay View, Enderis Park, South Milwaukee and on the East Side.
He has published three non-fiction books in Italy – including one about an event in Milwaukee history, which was published in the U.S. in autumn 2010. Four more books, all about Milwaukee, have been published by The History Press.
With his most recent band, The Yell Leaders, Bobby released four LPs and had a songs featured in episodes of TV's "Party of Five" and "Dawson's Creek," and films in Japan, South America and the U.S. The Yell Leaders were named the best unsigned band in their region by VH-1 as part of its Rock Across America 1998 Tour. Most recently, the band contributed tracks to a UK vinyl/CD tribute to the Redskins and collaborated on a track with Italian novelist Enrico Remmert.
He's produced three installments of the "OMCD" series of local music compilations for OnMilwaukee.com and in 2007 produced a CD of Italian music and poetry.
In 2005, he was awarded the City of Asti's (Italy) Journalism Prize for his work focusing on that area. He has also won awards from the Milwaukee Press Club.
He can be heard weekly on 88Nine Radio Milwaukee talking about his "Urban Spelunking" series of stories.