No one feels their "fest self" when dehydrated, hungover, jet lagged or suffering from a monster headache. Thus, IV Nutrition is ready to cure what ails ya, right on the Summerfest grounds.
The Brookfield-based business provides IVs filled with saline and vitamins to festgoers in need of a boost. The pop-up is located in the local vendors shopping area, behind the main Summerfest Store.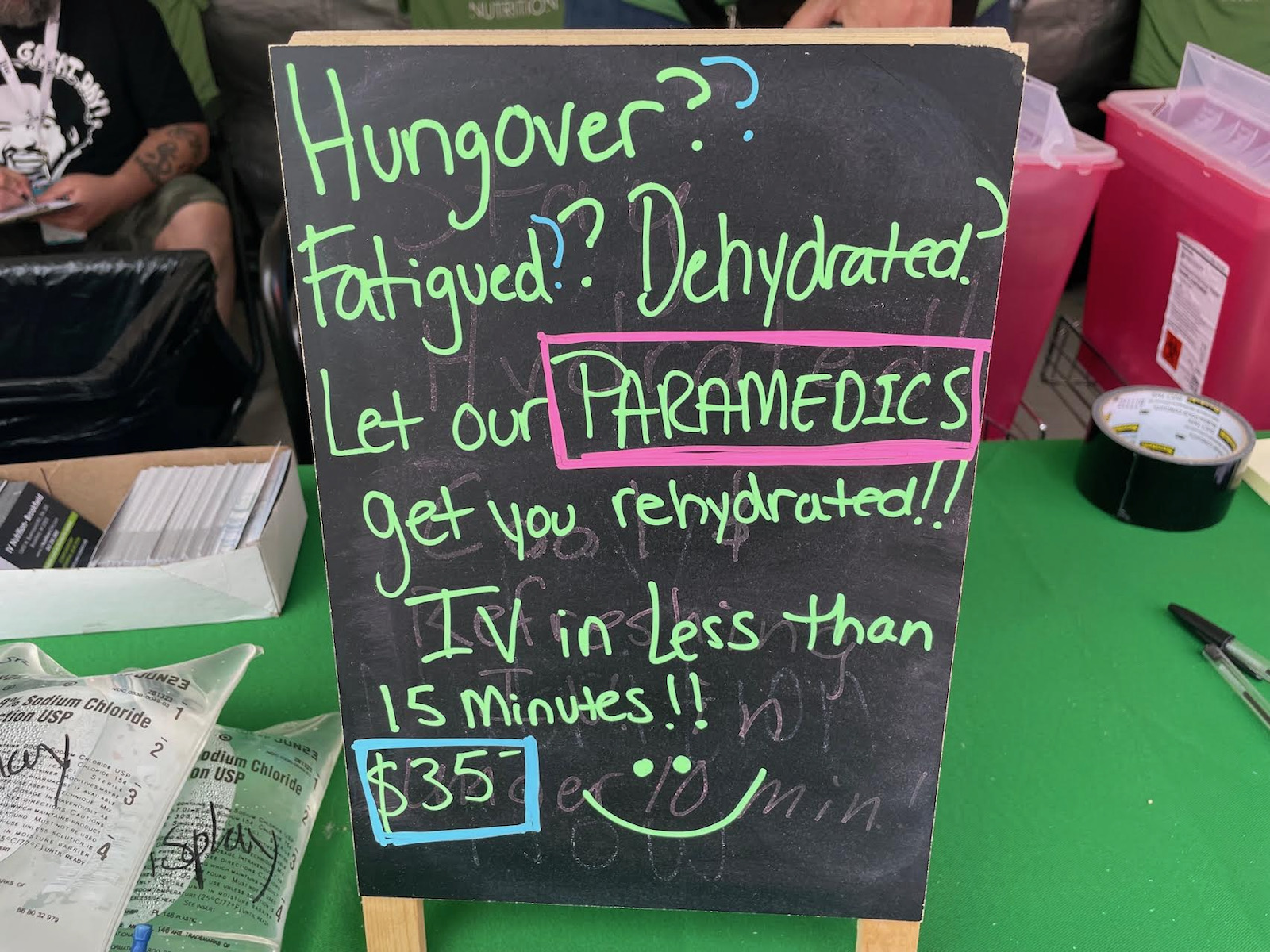 The cost is $35 and the procedure takes about 15 minutes. All of the employees are licensed paramedics or nurses.
"We've had quite a few people come through," says Lychante Chones, a paramedic who works for Curtis Ambulance Service. "Mostly people who are hungover or business people who've been working all day and need a second wind or traveling nurses with jet lag."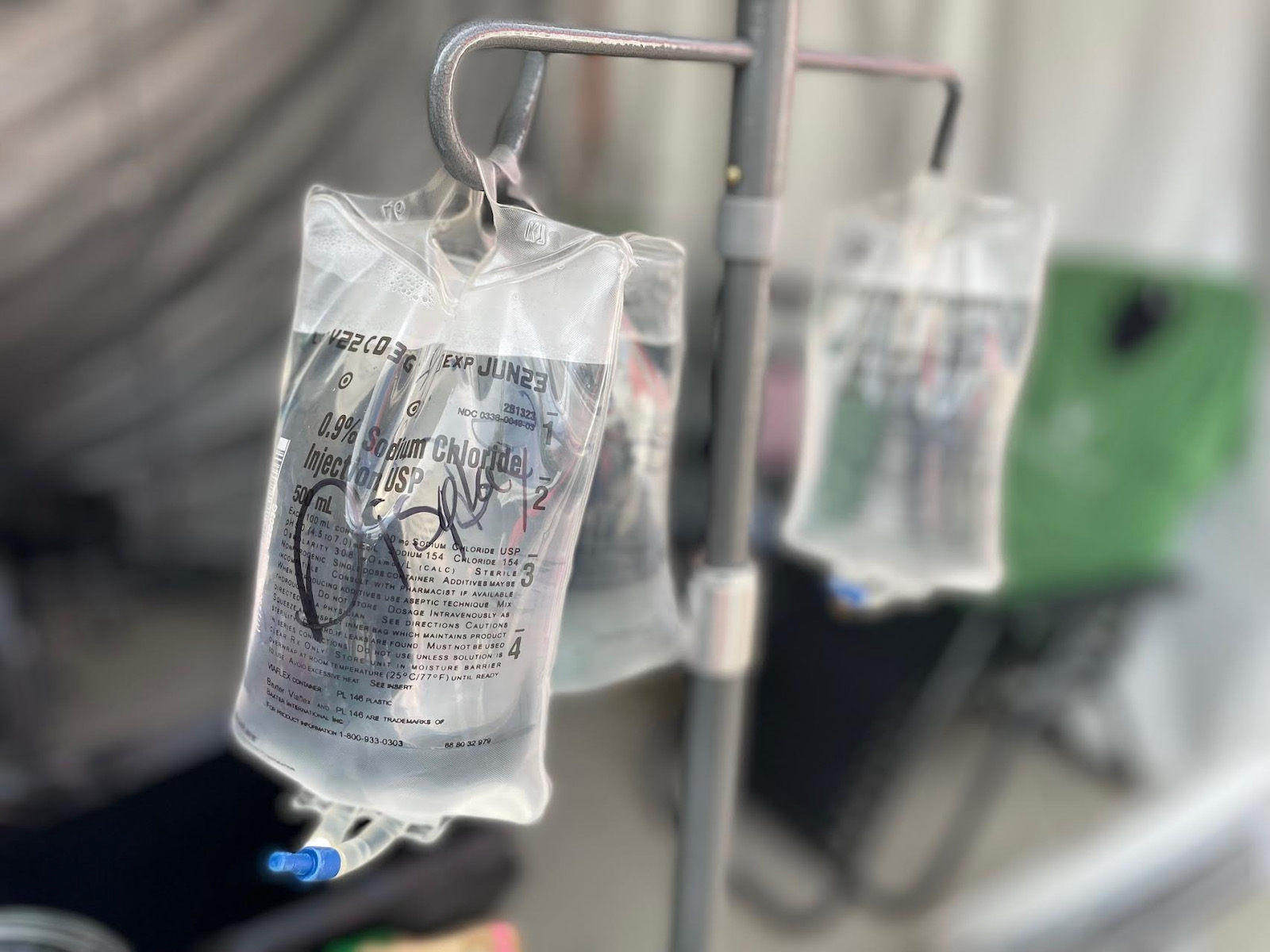 "Patients" take a seat and are hooked up to a 500 mL bag of saline. Extra vitamins are added at no extra charge depending on the reason for the IV.
Last weekend, my fest-mate had been over served the night before and decided to try it. He received saline with B and B12 vitamins. Afterwards, he said he definitely felt a lot better, but also like he needed a nap. (Which wasn't possible because we had a hot date with The Village People.)
Milwaukee has a mobile hydration service, H20 To Go, that's been around since 2018. In 2013, OnMilwaukee's Andy Tarnoff wrote about his rejuvenation experience after a night of debauchery in Las Vegas.
"People leave in much better shape then when they got here, that's for sure," says Chones.
Would you do it?

Molly Snyder started writing and publishing her work at the age 10, when her community newspaper printed her poem, "The Unicorn." Since then, she's expanded beyond the subject of mythical creatures and written in many different mediums but, nearest and dearest to her heart, thousands of articles for OnMilwaukee.

Molly is a regular contributor to FOX6 News and numerous radio stations as well as the co-host of "Dandelions: A Podcast For Women." She's received five Milwaukee Press Club Awards, served as the Pfister Narrator and is the Wisconsin State Fair's Celebrity Cream Puff Eating Champion of 2019.