Live music is back in full force, as fans at Fiserv Forum enjoyed three concerts on Milwaukee's biggest stage in just three nights. Following great performances from Dua Lipa and Tyler, the Creator, the Dan Reynolds-led Imagine Dragons capped off the three-night stint with a massive sold-out show.
Confetti and hit records fell from start to finish through the Las Vegas pop rock band's huge 24-song set list and loyal fans sang along through the entire show, whether it was a big single like "Thunder" and "Natural" or one of the band's B-side tracks from their 2021 LP, "Mercury - Act 1." If we're being honest, though, you didn't have to be a super fan of Imagine Dragons to sing along to the lion's share of their set, since the "Radioactive" band has been churning out chart-topping tracks for the past 10 years.
We could say so much about the band's latest world tour, but a picture says a thousand words so we'll let some of our best shots from the evening do the talking.
Check our some of our favorite images from Imagine Dragons' Milwaukee stop at Fiserv Forum on Friday night.
1. Dan Reynolds is a natural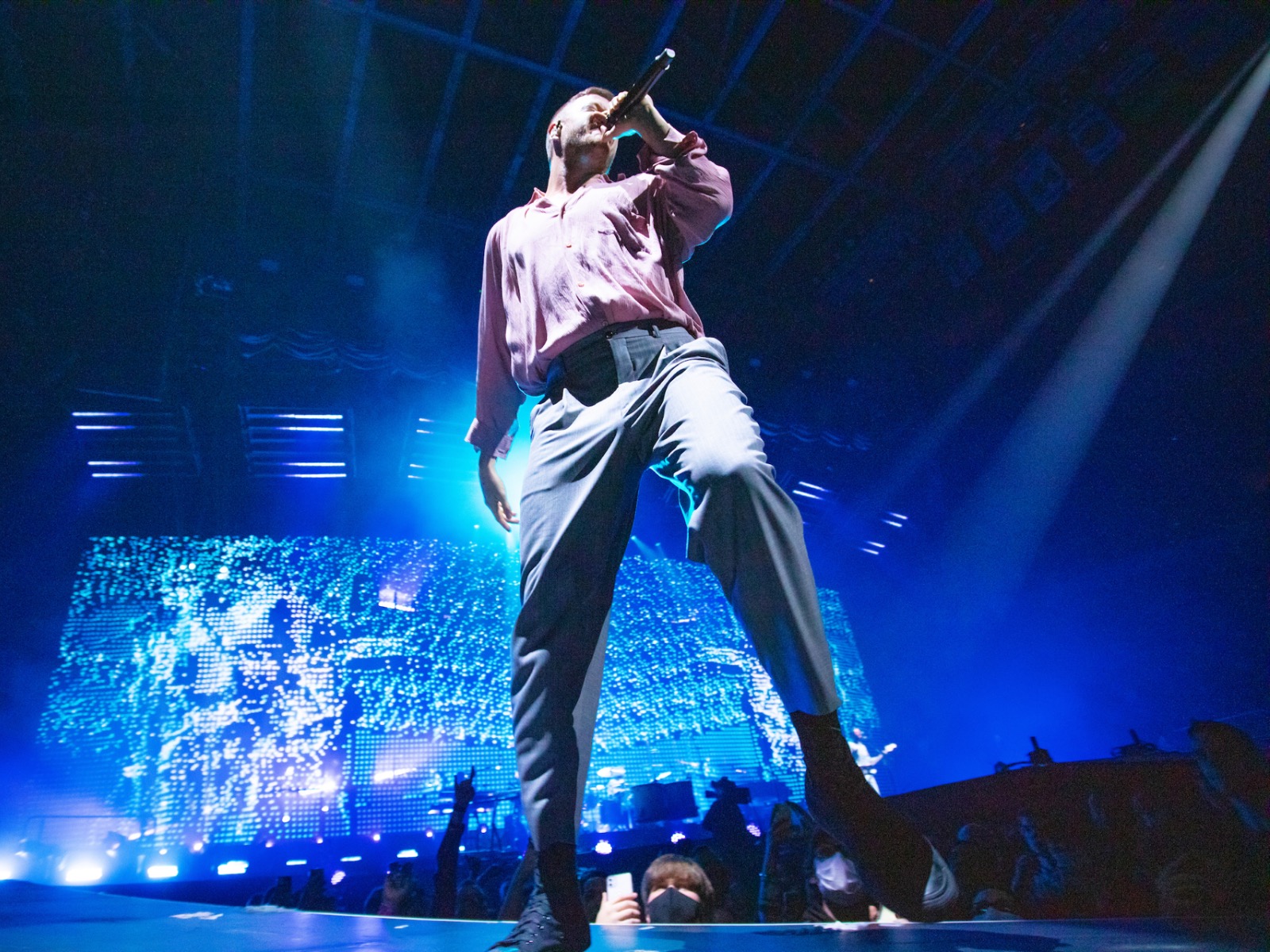 Dan Reynolds is one of the best frontmen in the business when it comes to live performances. Of course his vocals are great and he's an award-winning songwriter – but the man was put on this planet to perform music live for sold-out arenas. Imagine Dragons have built up a strong reputation for being great on stage and Reynolds' stage presence is the reason why. It's no surprise that the Las Vegas native became a great entertainer.
2. Confetti rains down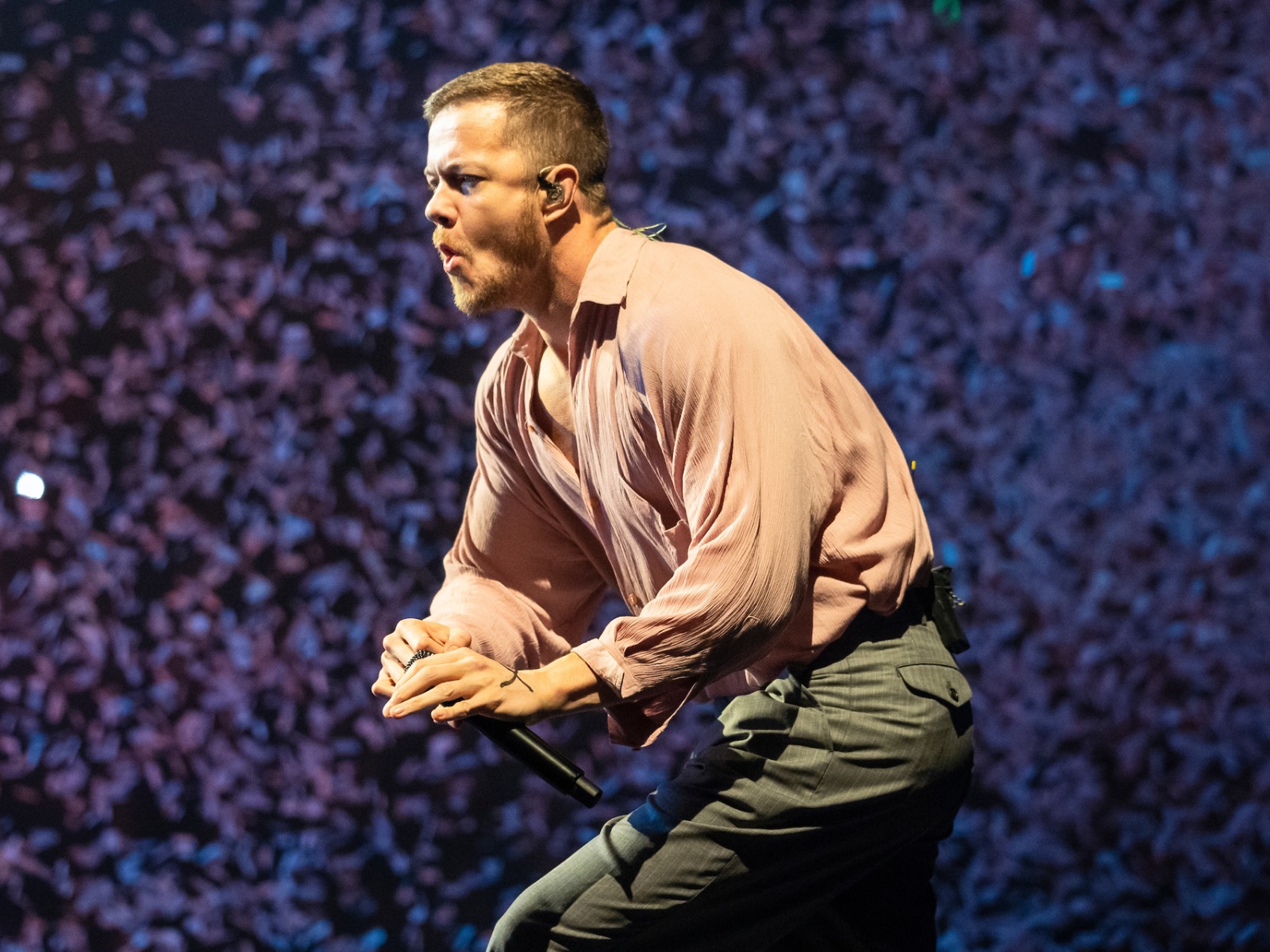 Why wait for the encore to shower the crowd with confetti? The Imagine Dragons' can't think of a plausible reason why. After a video intro to kick off their set, Reynolds emerged at the end of the massive stage's catwalk and soon after the confetti cannons shot out to get the performance started on a high note. Fans in attendance will be finding random pieces of confetti for weeks to come.
3. MØ leaned on her closer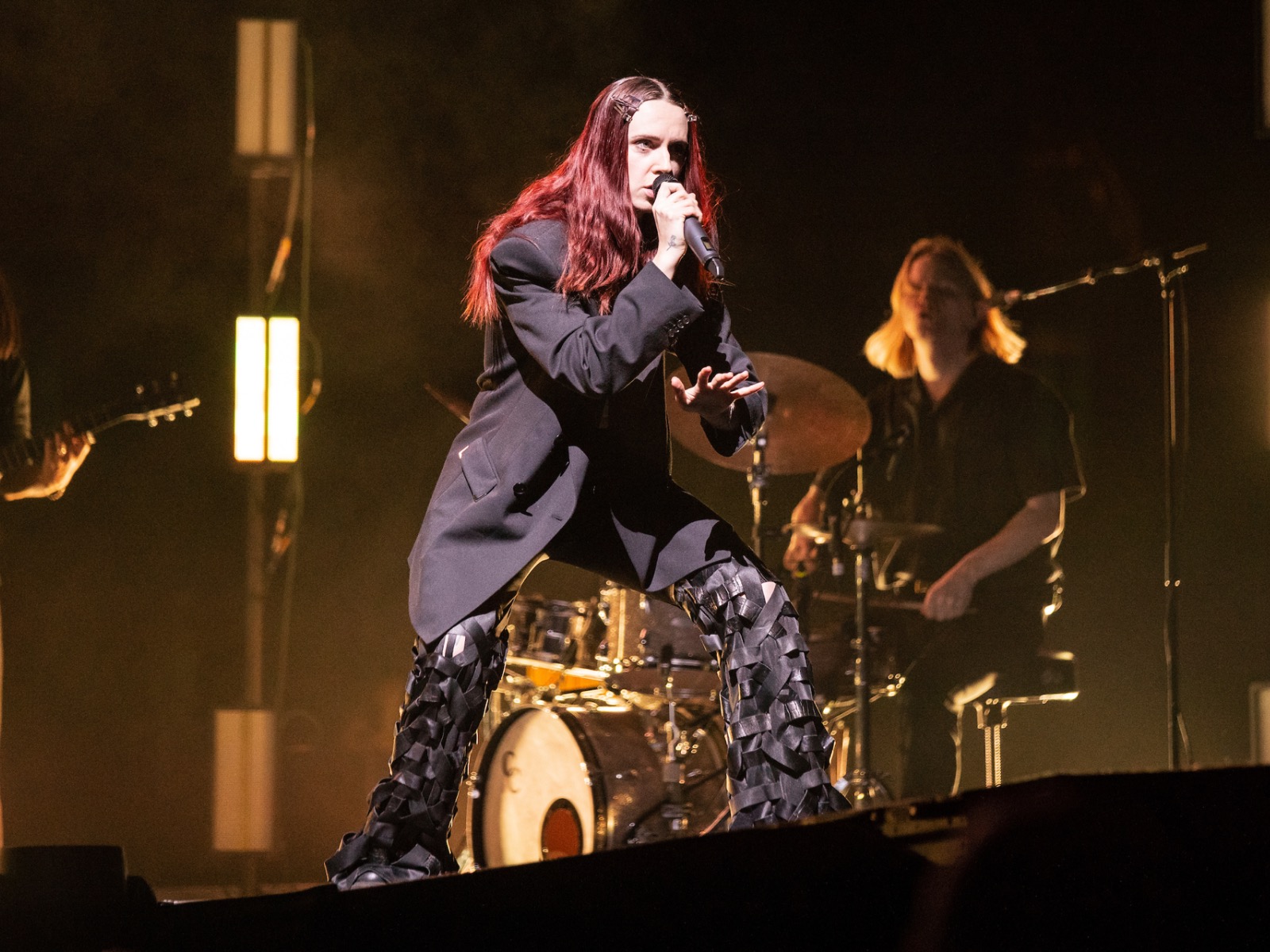 MØ is a talented singer-songwriter from Denmark who has been building a fan base in the U.S. and abroad since 2014, but the crowd was mostly unfamiliar with the bulk of her set. Although she still put on a great show and was picked to support the tour for a reason, the highlight of her set came as MØ performed her Major Lazer and DJ Snake collab "Lean On," one of the biggest tracks of 2015. Of course the crowd was more than familiar with her hit single, as MØ ended her set with a great selection.
4. Jumpman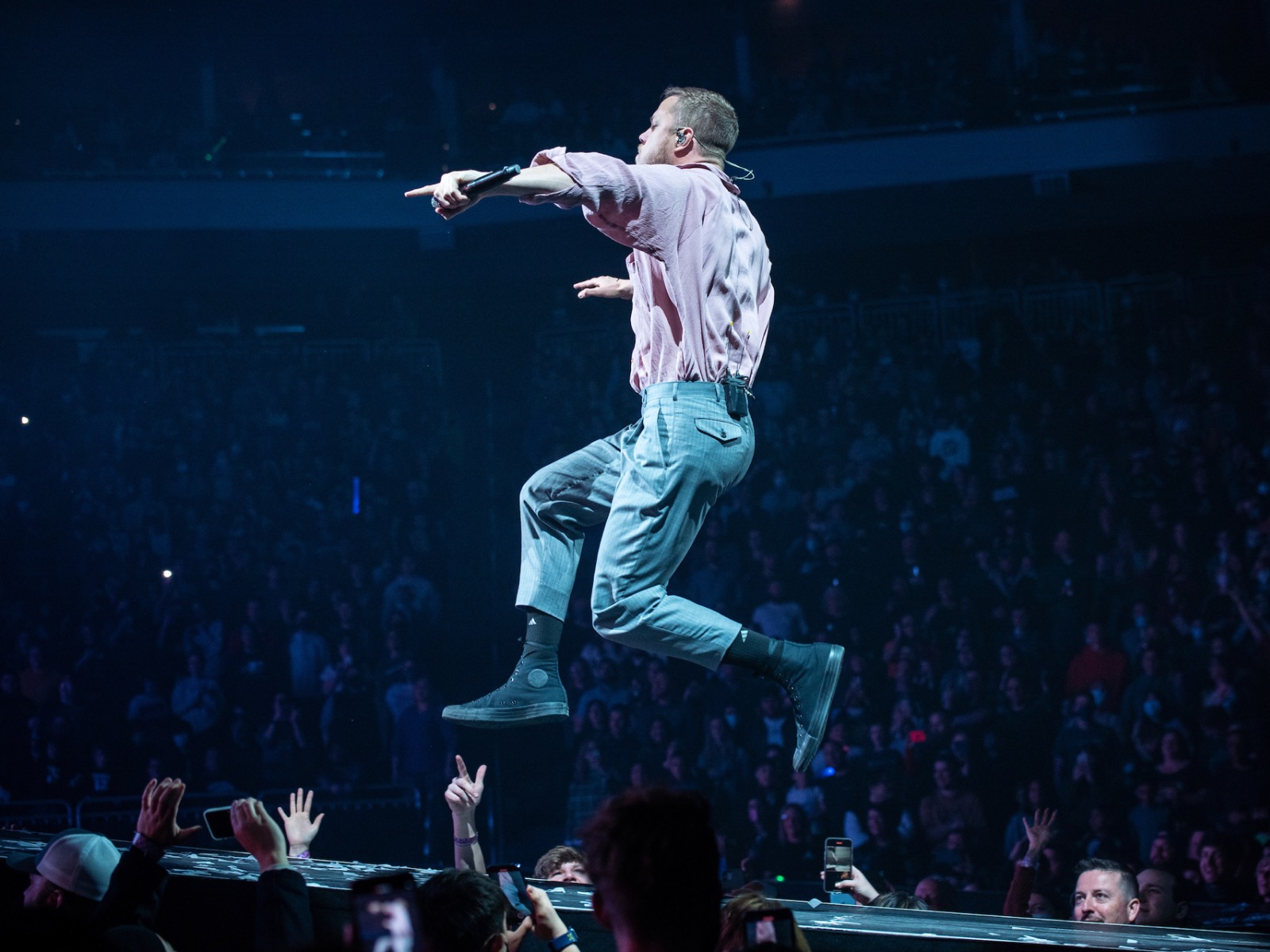 Dan Reynolds must've been hoping to get himself a 10-day contract with the Bucks, showing off his hops throughout the night as he sprinted along the tour's massive catwalk.
5. Praise to Wayne Sermon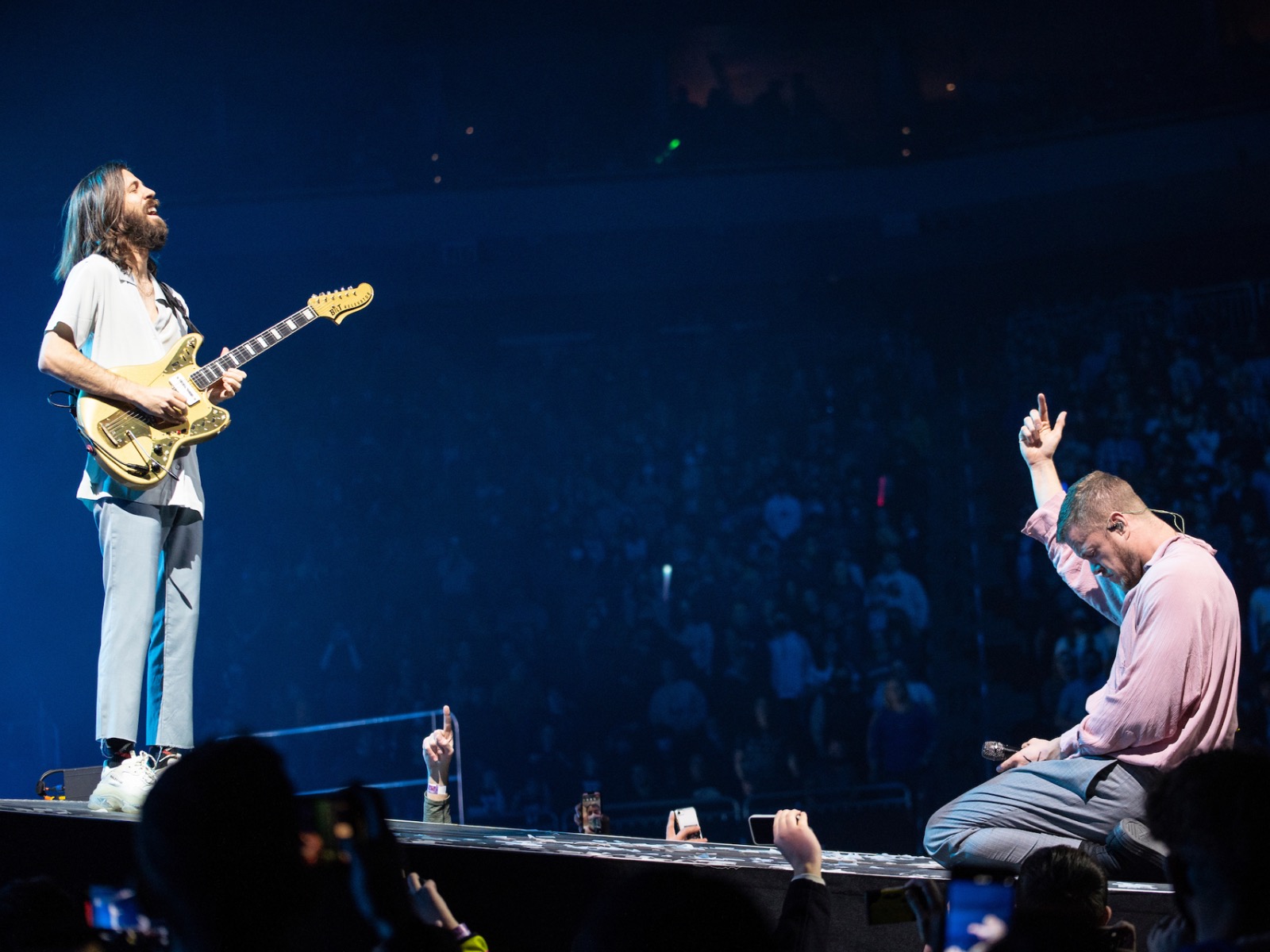 Although Reynolds is the star of the show, he is nothing without the band that backs him. And although lead guitarist Wayne Sermon wasn't one of the founding members, he has been with the Imagine Dragons since before the fame and hit records. Reynolds showed his appreciation to his bandmate and longtime friend early on in the performance as he got down on his hands and knees to bow down to the talented musician.
6. A three-night curtain call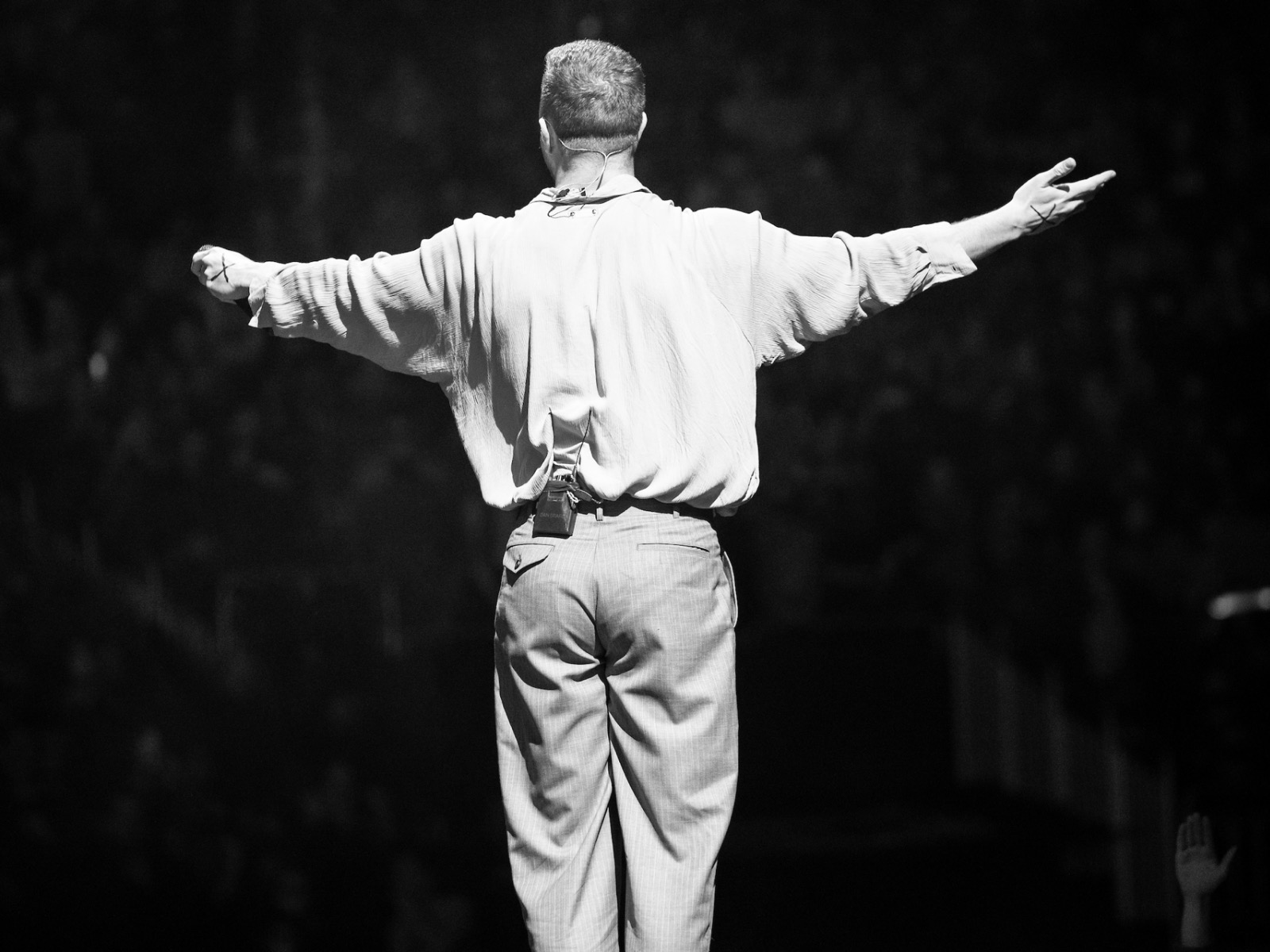 While Dua Lipa and Tyler, the Creator both brought thousands of fans to Fiserv Forum for their headlining performance, Imagine Dragons capped off the three consecutive concerts with the only sold-out show. Each concert was great in its own right, but it was fitting that the stint ended with the biggest concert at Fiserv in quite some time.