Starting out on the packaging line in 2012, Ryan Bandy has worked his way up through the ranks at Indeed Brewing Company, which has breweries and taprooms in Milwaukee and Minneapolis, most recently serving at director of experience.
But now Bandy has been named chief business officer, replacing co-founder Tom Whisenand, who is leaving behind the day-to-day operations of the brewery business for a career as an airline pilot.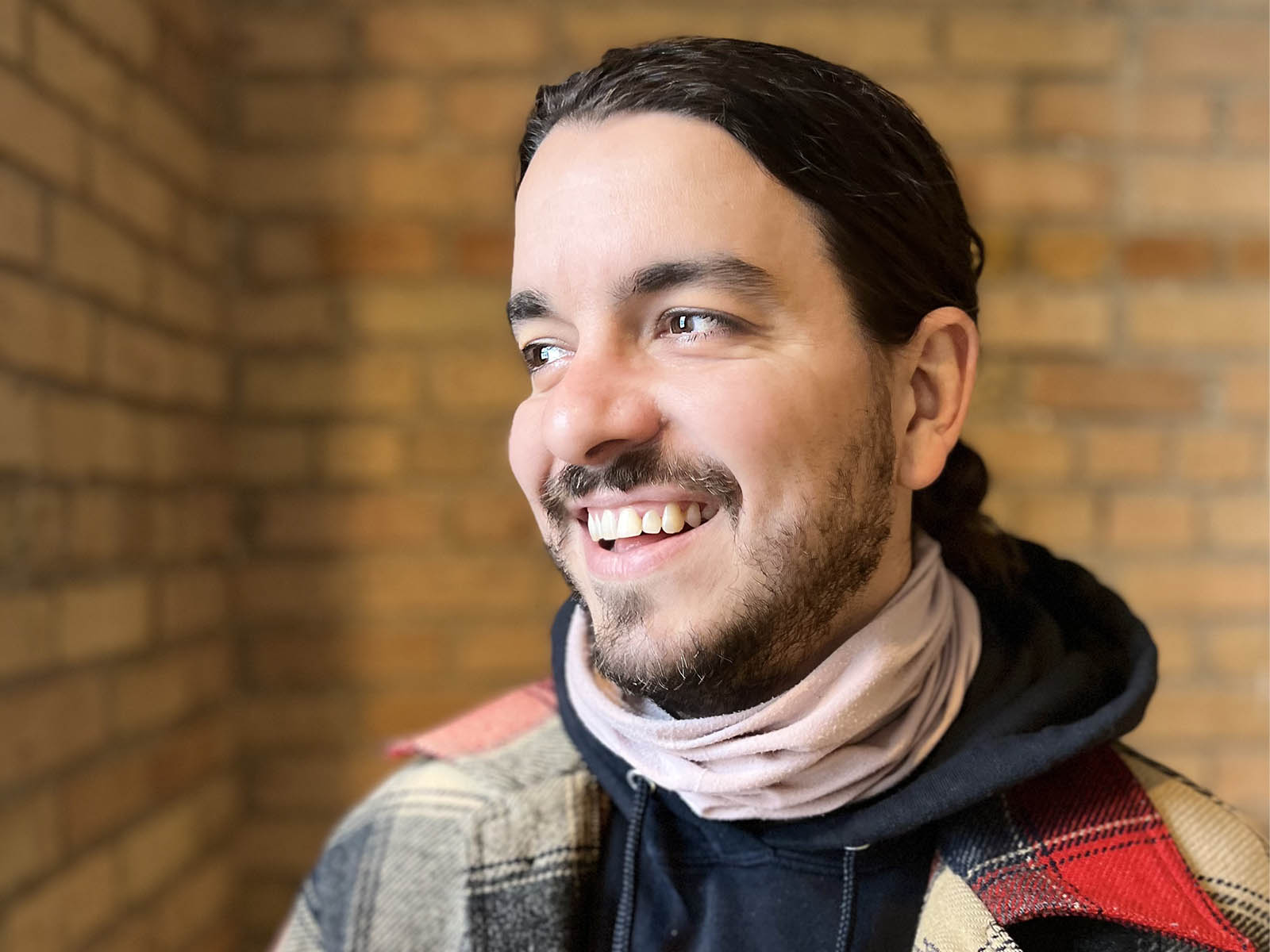 "The people of Minneapolis and Milwaukee and our neighborhoods have been good to us. We want to make great beer and provide good jobs," said Whisenand. "We've built a business that allows us to give back to employee-chosen nonprofits. We've navigated a pandemic. And over the past several years we've built a professional management structure that's allowing me to step away from the typical brewery model where the owner/founders run everything.
"I'm stoked for Ryan to lead us into the next era and look forward to transitioning into an advising role and Indeed beer drinker."
Bandy – who has, in the past, also served as Indeed's sales director, worked as a bartender and a cellarman, and in events – steps into his new role on Nov. 20.
"I'd be hard-pressed to find someone who cares as deeply about all things Indeed than Ryan – its people, its products, the experiences it creates and shares, its staying power," said Indeed's Chief Operating Officer, Kelly Moritz.
"We're all going to benefit from his depth of experience, knowledge, and passion for what we do as a company, and after nine years of working side by side in so many different ways, I'm excited to embark on this new chapter together."
We caught up with Bandy to ask him about his history at Indeed, his new role and more.
OnMilwaukee: Congratulations, Ryan. Can you tell us a bit more about why Tom is moving on?
Ryan Bandy: After more than a decade growing the brewery, Tom has decided to reduce his involvement and step out of the CEO role – starting later this month, he'll begin his new role as an Advising Founder, and continue his role of enthusiastic Indeed beer drinker. Tom has been a pilot for eight years and has been involved with non-profit organizations that transport individuals in need of medical care by utilizing networks of volunteer pilots across the US. He's excited to further explore opportunities in aviation as a commercial pilot while also focusing more energy on his volunteer aviation work.
In the 13 years that Tom has been working on Indeed, he has slowly but surely steered the company towards a professional management structure and away from the "Owner/Founders run everything" dynamic often seen in the craft beer industry. He's helped build a business he's proud of, and now he's stoked to pass the torch and see where this next era of Indeed will take all of us.
It's pretty been a pretty amazing road for you, starting out on a canning line and ending up running the place. Could you have imagined back then that it would work out the way it has?
No way; not in a million years. I was just a punk kid looking for a part-time job and some free beer! I loved being able to bring Midnight Ryder Black IPA to house shows and got to be known as the beer guy pretty quickly.
But in all seriousness, I never really thought about working at a brewery, or any job to be honest, as something I'd do for a long time. Definitely never thought of myself working at one company for 10 years, let alone being in the same sentence as words like 'Career' or 'Director.'
I'm not much for nostalgia or looking backwards, but it's bizarre to think about my path at Indeed. Which, and this is really cool, isn't that different from a lot of people here. There are a ton of us that have worked here for 6,7, or 8 years!
I know you've been a presence in Milwaukee, but is it safe to assume that you will remain based in Minneapolis?
I've actually been based in Minneapolis since I graduated college up here in 2010. But I've been super involved in the Wisconsin market and the Milwaukee project from the beginning. I was a part of the team self-distributing our beer all across Wisconsin, started working (drinking) alongside Jeff Gray in the sales world, helped manage our transition to a wholesaler with General Beverage, and have been involved with the taproom from the beginning.
Even in my personal life, I've played music quite a bit in Milwaukee and have dear friends from the area. So, though I'm Minneapolis based and a Vikings fan, I have been, and will be, super connected to Milwaukee.
What are some of the things you're most excited about on the horizon?
I'm always excited about what's next. We've got some fun innovations for the wider market in 2024 – crazy stuff like Imperial Pistachio Cream Ale and a delicious Sea Salt and Lemon Lager that will make you love beer again–as well as some exciting taproom stuff. And I'm always excited to see what our brewers in Milwaukee – Jenny (Engel) and Dana (La Vake) – are cooking up as our innovation hub. They just made an Apple Crisp Ale that is surprising and delicious.
As far as the wider company, we're looking to add more food to our taprooms, trying to evolve our rooftop experience in Milwaukee, invest in all things THC, and throw some badass parties. On a personal level, I'm excited to create more room to grow inside of Indeed, to create space and opportunities for people to learn, make mistakes, and collaborate like I've had here.
What are some of the challenges you face?
Well, the overall craft beer market is declining; it has been for a few years now. Luckily, Indeed has been able to buck those trends so far, but that can't last forever. People are drinking less craft beer, craft beer is expensive, people's spending power is declining, and the market is down about 8 percent again this year. So that's a huge challenge to face.
Those external pressures create huge internal challenges as well. How do we evolve our business to fit into these market realities? Adapting from a fast growing, fairly disorganized business into a sustainable, professional company is hard: designing new internal processes and structures, finding ways to combat massive COG increases, training new employees on how we've done it while demanding new ideas, balancing investment in legacy projects with new innovation.
How do we evolve into that sustainable company while maintaining the energy and innovation that made us great? I forget where I heard it, but the idea of, 'What got us here won't get us there' is super interesting to me. I think we're in the middle of trying to answer those questions and figure out where 'there' is, but it's challenging.
Can you speak to the controversy of a couple years ago with the founder who said she was forced out? At the time Tom said an outside agency was going to do an assessment to ensure the culture had changed. How has Indeed changed?
It goes without saying that the 2021 Me Too movement in our industry was a sweeping wakeup call with an unprecedented volume of criticism that touched so many breweries, ours included. It was painful, but it gave us an opportunity to truly and deeply self-reflect, and examine any and all of the grievances we received during that time.
Our approach to this was to engage in an audit with an external partner, to make the findings of that audit public, and to develop a clear course of action to help steward the company forward through and be a better place to work on the other side of it all.
The audit showed that there was no intentional wrongdoing but that there were mistakes we made as a growing business, one that was relatively inexperienced at managing people and all that entails.
The main outcome for Indeed has been a renewed focus on people, and providing a stable and professional environment with strong management and leadership. Immediately after the audit findings were processed by all of us, we engaged in a search to find our first dedicated human resource hire, Director of People & Communities Angie Hibbs. With Angie's help, we've become a more people-centered company through one-on-one meetings with staff, quarterly engagement surveys, the establishment of an employee advisory committee and a revamp of our company's operating system to ensure how we organize our work is accessible and energizing for all involved.
We're making ongoing improvements to our benefits to provide the best possible offerings to our people, including adding paid parental leave; bereavement; wellness space for lactation, therapy, prayer or whatever else an employee might need a private space for; and a generous free-beer policy that ensures all employees have access to the same beer benefits regardless of role, tenure or hours worked.
We published wage scales for transparency, revamped all job descriptions across the organization and established a new quarterly cadence of performance conversations between managers and staff. All of this is to say that we have done a ton of work over the last two years to make Indeed a great place to work, and that the work will be ongoing and top of mind as we prioritize where to put our energies and resources.
Now that you're at the helm, will customers see changes? Will you put your stamp on the Milwaukee and Minneapolis taprooms and the lineups of beers, etc.?
I'm not quite sure! Probably not a whole lot of immediate change. I have been pretty well involved in taproom stuff for a while now, so there's been a lot of progress already. As far as taproom lineups of beers, those stamps are being put on by people like Jenny and Dana in Milwaukee, Dayton and the brewing team in Minneapolis, and the taproom staff in both places.
It's really important that we don't rely on beer ideas and brands to come from one or two people; some breweries operate that way, and I think it's a mistake. I definitely don't want to be an arbitrary gatekeeper to stuff like that just because of a title.
Born in Brooklyn, N.Y., where he lived until he was 17, Bobby received his BA-Mass Communications from UWM in 1989 and has lived in Walker's Point, Bay View, Enderis Park, South Milwaukee and on the East Side.
He has published three non-fiction books in Italy – including one about an event in Milwaukee history, which was published in the U.S. in autumn 2010. Four more books, all about Milwaukee, have been published by The History Press.
With his most recent band, The Yell Leaders, Bobby released four LPs and had a songs featured in episodes of TV's "Party of Five" and "Dawson's Creek," and films in Japan, South America and the U.S. The Yell Leaders were named the best unsigned band in their region by VH-1 as part of its Rock Across America 1998 Tour. Most recently, the band contributed tracks to a UK vinyl/CD tribute to the Redskins and collaborated on a track with Italian novelist Enrico Remmert.
He's produced three installments of the "OMCD" series of local music compilations for OnMilwaukee.com and in 2007 produced a CD of Italian music and poetry.
In 2005, he was awarded the City of Asti's (Italy) Journalism Prize for his work focusing on that area. He has also won awards from the Milwaukee Press Club.
He can be heard weekly on 88Nine Radio Milwaukee talking about his "Urban Spelunking" series of stories.