It seems everything is coming up tacos these days in the Brew City. In fact, there's now yet another place to get your fix, plus a full menu of Mexican dishes, including breakfast.
That's thanks to Lazo's Taco Shack, which opened today at 641 N. James Lovell St.
The restaurant is a retirement project for former Milwaukee Police officer Jose Lazo, his brother Alfonso and the two brothers' wives, all of whom have been working to get the restaurant up and running for the past year.
Take a peek inside
The interior of the restaurant was built out with the help of local contractor Jose Ferrer, who assisted the owners in creating a clean modern space with earth-toned tile.
The space is grounded by a rustic-industrial bar, which serves up a menu of beer and cocktails, including a variety of margaritas.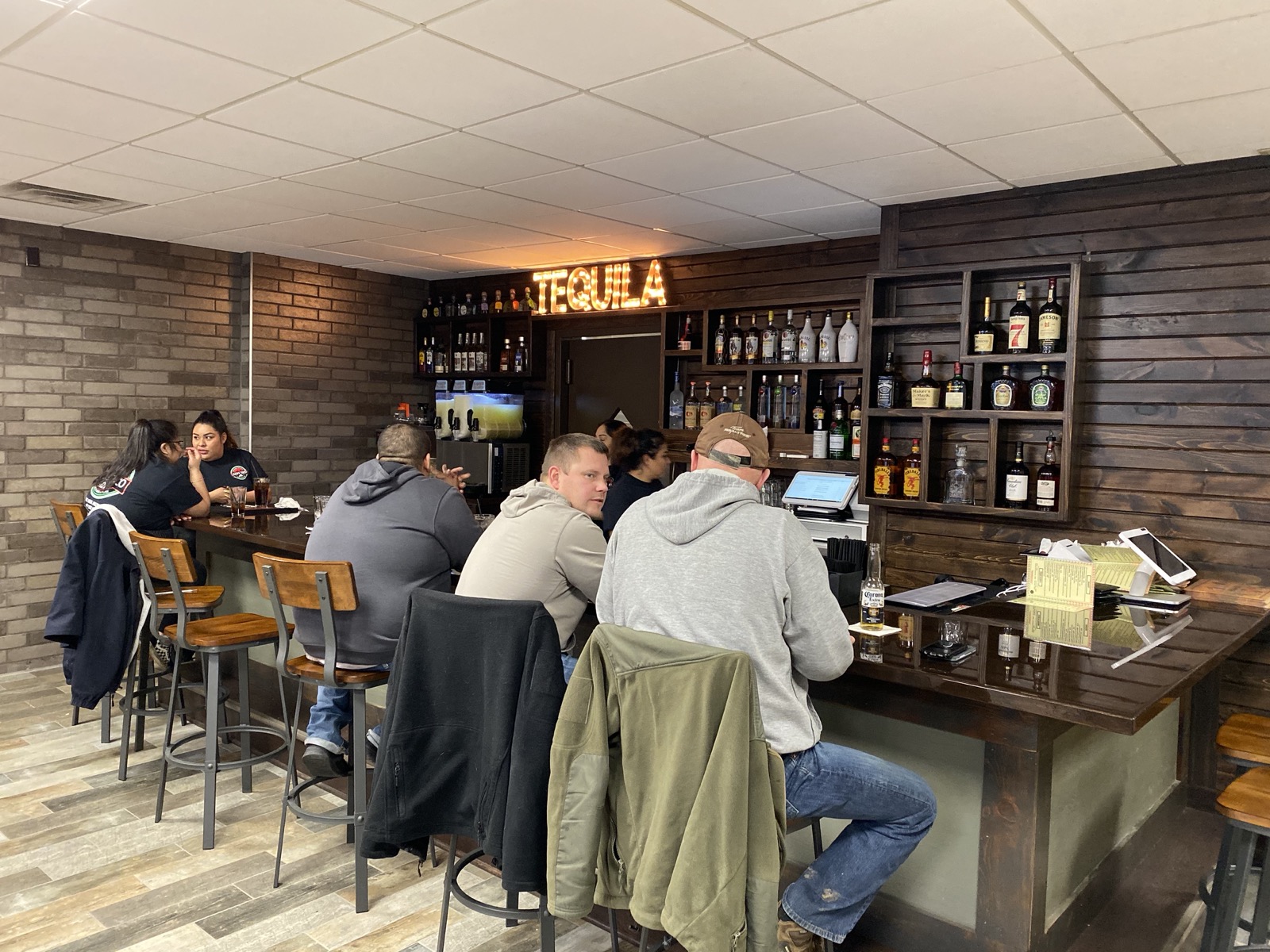 The decor is sparse, but includes cheerful lighted signs with words like Tacos and Tequila, along with a variety of catchy phrases like "When life gives you lemons … reach for the tequila."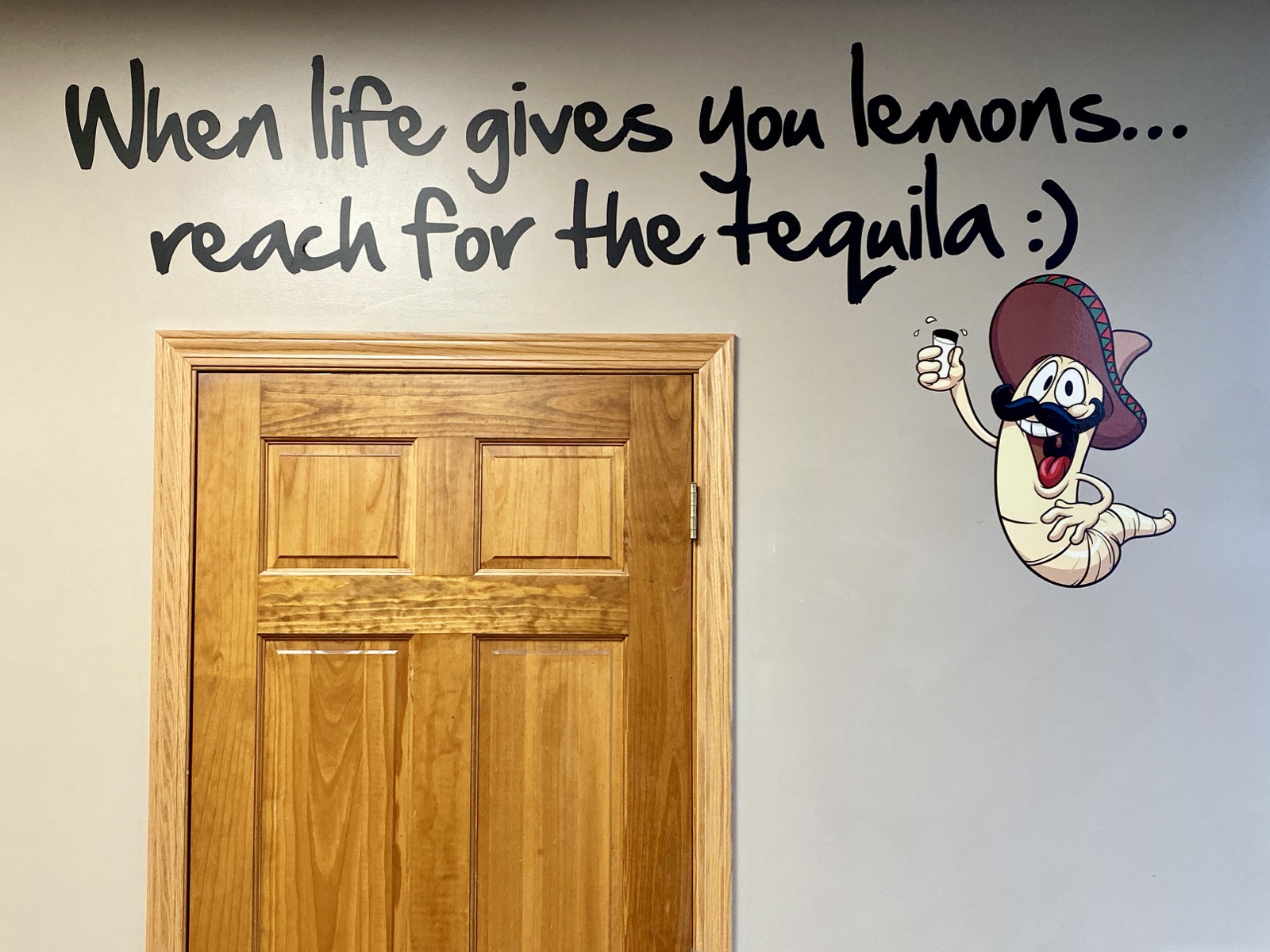 On the menu
The menu, which includes a host of familiar Mexican favorites, is executed by chef Nely Silva, a native of Oaxaca, Mexico, who the brothers entrusted to bring their vision to life.
Breakfast dishes include staples like breakfast tacos ($11.95 for ham, chorizo and potato or potato tacos); huevos rancheros ($11.95); and chilaquiles made with a choice of green or red salsa ($12.95 or $15.95 with carne asada).
There are also pancakes or crepes (served with Nutella, straweberries and cheesecake, chocolate chips or Oreo cookies, $11); omelettes ($12.95); a breakfast burrito with scrambled eggs, ham, chorizo, bacon, hot dogs and potatoes ($12.95); and the Oaxqueno breakfast plate featuring four corn tortillas (dipped in red salsa and topped with queso fresco and sour cream) and served with two eggs and carne asada. It's served with rice and beans for $15.95.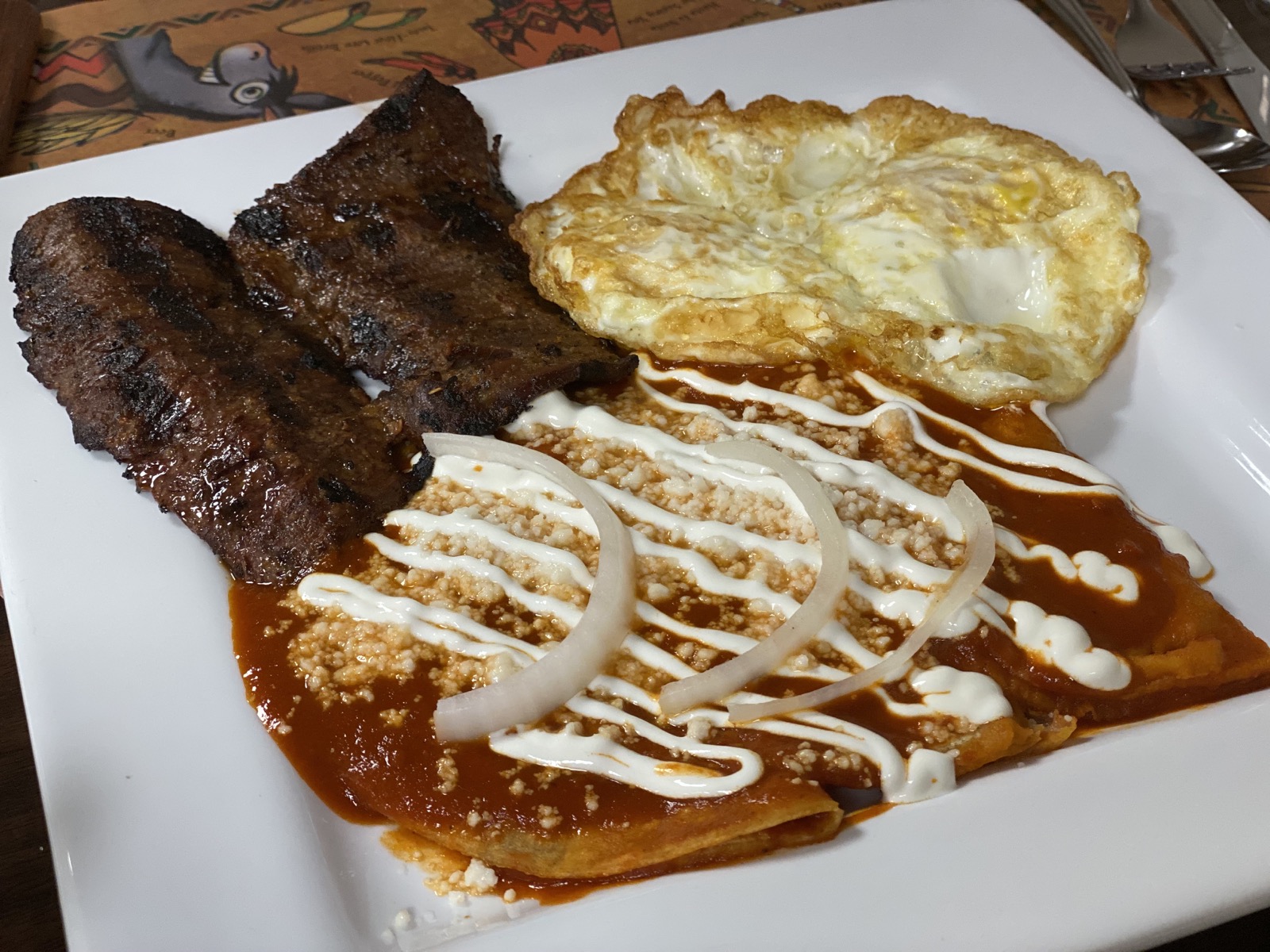 Lunch and dinner items include enchiladas pollo with green or red salsa, rice and beans ($12.95); carne asada a la tampiquena featuring skirt steak, cheese enchilada and guacamole with rice, beans, salad and tortillas ($17); and fajitas with a choice of chicken, steak or a combination of steak, chicken and shrimp ($15.95-$17).
Meanwhile, a taco dinner features three tacos filled with guest's choice of one protein (carne asada, ground beef, tinga, al pastor, carnitas or chicken) and served with rice, beans and salad ($11.50).
Guests can also choose from a la carte options including nachos, quesadillas chimichangas, burritos, or tostadas. Lazo's will also be rolling out a variety of specials in the coming weeks, along with happy hour specials. Follow them on Facebook and Instagram for details.
Lazo's is open Monday through Saturday from 8 a.m. to 9 p.m. and Sunday from 8 a.m. to 5 p.m.
Lori Fredrich (Lo) is an eater, writer, wonderer, bon vivante, traveler, cook, gardener and girlwonder. Born and raised in the Milwaukee area, she has tried to leave many times, but seems to be drawn to this quirky city that smells of beer and alewives.
Some might say that she is a little obsessed with food. Lo would say she is A LOT obsessed with food. After all, she has been cooking, eating and enjoying food for decades and has no plans to retire anytime soon.
Lo's recipes and writing have been featured in a variety of publications including GO: Airtran Inflight Magazine, Cheese Connoisseur, Cooking Light, Edible Milwaukee, Milwaukee Magazine and the Milwaukee Journal Sentinel, as well as on the blog Go Bold with Butter, the web site Wisconsin Cheese Talk, and in the quarterly online magazine Grate. Pair. Share.