What better place to be reminded that it's noon somewhere than at an airport? That's the hope with the new Leinie Lodge, a small but sufficiently sudsy watering hole that opened up this morning inside General Mitchell International Airport.
The shop offers two self-serve beer taps, currently featuring Leinenkugel's Summer Shandy on one and Leinenkugel's Red Pale Ale – which is only available in Wisconsin – on the other. Thirsty travelers first pay $6.99 for a cup, then fill it themselves at the fireplace-decorated suds station and enjoy it at some of the tables and bar stools surrounding the lodge. The shop also has a small menu of food items – including a burger, sandwich, panini and Usinger's sausage options – as well as several grab-and-go options.
"If there's one human truth, it's that people love to get together over a beer – whether they're traveling or whether they're working or whether they're just having fun with family and friends," said Dick Leinenkugel, president and chief beer merchant at Jacob Leinenkugel Brewing Company. "So here's an opportunity to welcome travelers to southeast Wisconsin, Milwaukee County and the great city of Milwaukee."
The Leinie Lodge, named after the Chippewa Falls lake house owned by brewery founder Jacob Leinenkugel, can be found on Concourse D in the airport near Gate D43. Keep your eyes open for it next time you're headed in or out of town. As for now, here are some photos from this morning's maiden (beer) flight.
1. Dick Leinenkugel with some opening remarks
2. Four pairs of scissors? That poor ribbon ...
3. Welcome to the Northwoods
4. Two taps of TSA-approved tastiness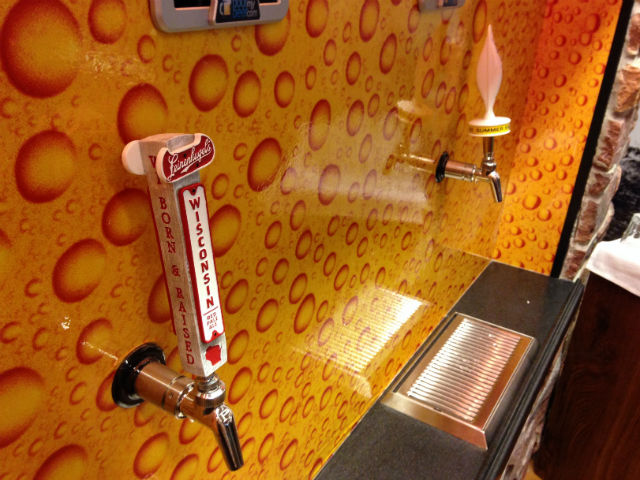 5. Leinenkugel pouring some Leinenkugel's
6. You have a new neighbor, Gate D42
7. A cabin in the concourse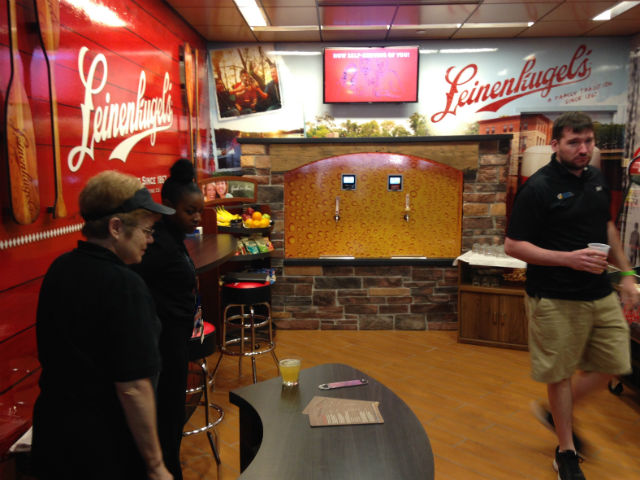 As much as it is a gigantic cliché to say that one has always had a passion for film, Matt Mueller has always had a passion for film. Whether it was bringing in the latest movie reviews for his first grade show-and-tell or writing film reviews for the St. Norbert College Times as a high school student, Matt is way too obsessed with movies for his own good.
When he's not writing about the latest blockbuster or talking much too glowingly about "Piranha 3D," Matt can probably be found watching literally any sport (minus cricket) or working at - get this - a local movie theater. Or watching a movie. Yeah, he's probably watching a movie.