Earlier this month crews from Veit Construction began pulling down what time and nature hadn't already taken care of in a stretch of buildings along the south side of Wisconsin Avenue between 27th and 28th Streets.
The site was purchased by the State of Wisconsin Department of Administration with an eye toward building a new State Office Building to replace the current one at 619 N. 6th St., built in 1961.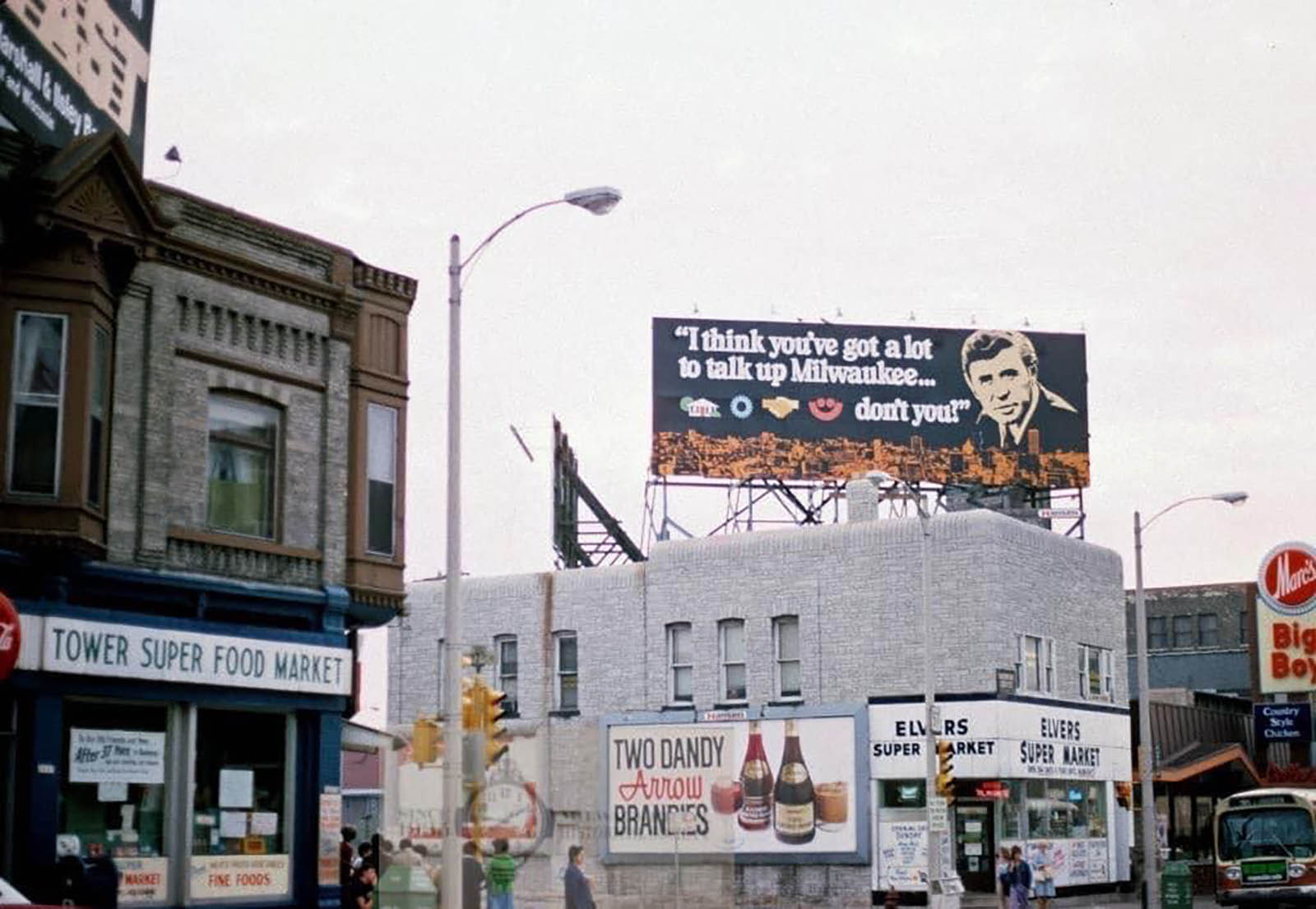 The project was not on a list of $253 million in construction projects recently approved by the State Building Commission , chaired by Gov. Tony Evers, and the governor's office did not reply to a request for comment Friday morning.
Demolition work is ongoing, and now that the site is being cleared, let's hope the state either builds its offices or sells the site so that someone else can do something there, like build residential units. (That is not an idea that has been discussed, at least not publicly.)
"We look forward to working with the State on their investment in the land at 27th and Wisconsin, and remain committed to bringing a new state office building to that site in the future," says Near West Side Partners' Interim Executive Director, Lindsey St. Arnold Bell.
Meanwhile, very few people, if any, were still rueing the loss of the row of buildings, which had become an eyesore after years of neglect and vacancy.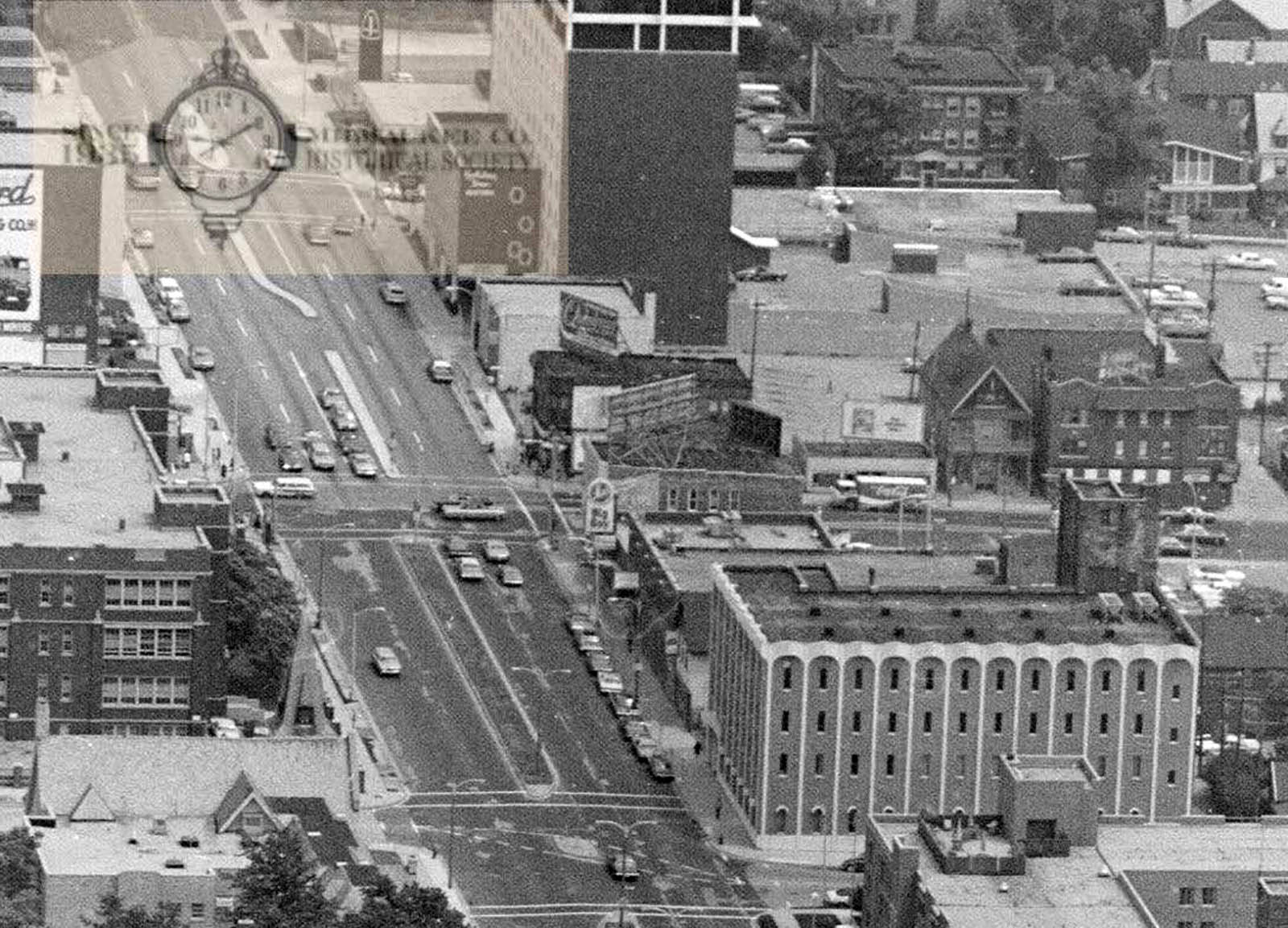 But it wasn't always the case.
The building on the corner of 27th Street was long a grocery store (B. Reichert's in the 1880s, Albert Lers in the 1910s-'20s, Arrieh's from 1926 to '49, Genrich's I.G.A. in the '50s-'60s, Elvers in the '70s-'80s, Grand Food Market again from the late '80s until 2002, and Lucky Supermarket) and some may still recall the time, in 2009, when a vintage billboard advertising the long-gone Randolph Hotel was uncovered on the side of this place.
On the west wall was a Miller Brewing ghost sign.
The next remaining building to the west was long home to Lenny's Pool Hall, Romine's High Pockets and Wisconsin Billiards. The 1968 building between the two – which housed a Big Boy – was torn down a while back.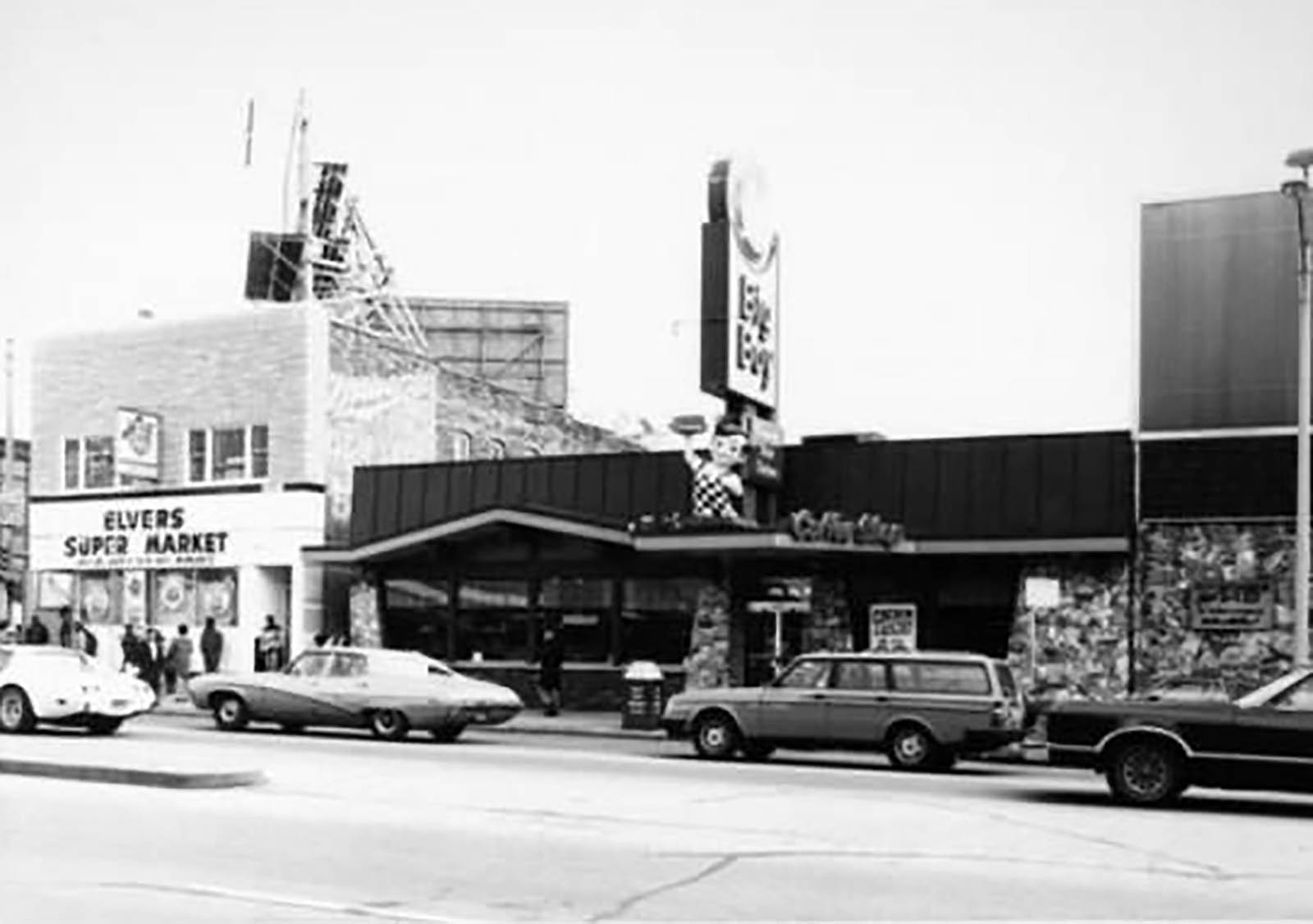 The former billiards hall – designed by B.J. Bruns and constructed by Sterling Engineering – was built as a garage and automobile showroom with terrazzo floors for $16,000 in 1912 by Coerper Brothers, who were Studebaker and Peerless dealers.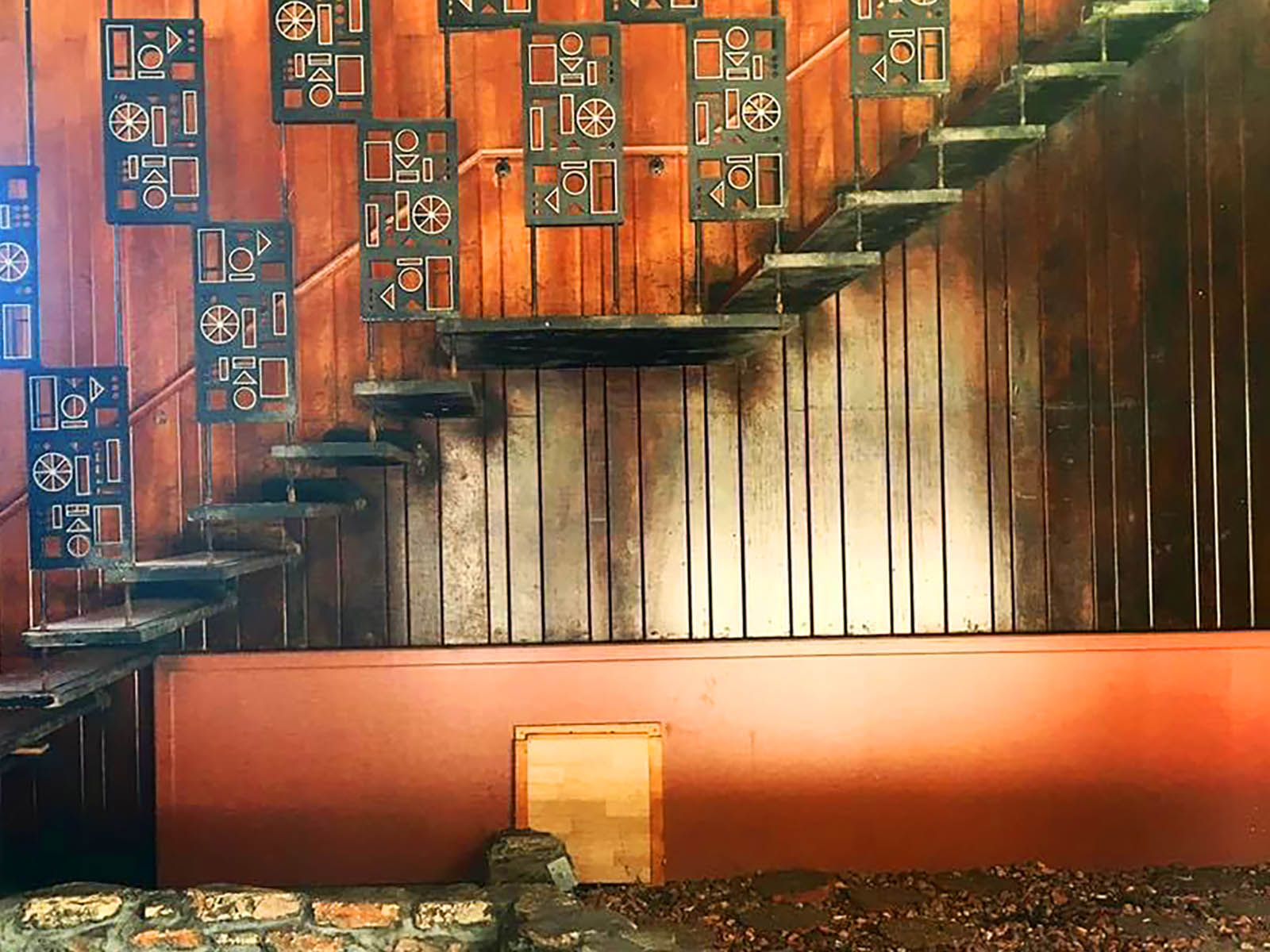 Roland Coerper, notably, had married Alice Ringling, daughter of one of the seven Ringling Brothers (August Ringling). It's unclear whether or not this family was related to the nearby tavern and steakhouse Coerpers.
"Coerper Brothers are the third to invade the exclusive Grand Avenue residence district, the other firms which are building in the vicinity being the Packard Motor Car Co. and the W.E. Allen Co.," wrote Motor Age when the project was announced.
On the corner of 28th Street is a four-story office building that has not yet been razed.
While it looks just like you'd expect a building from 1968 to look, it actually dates to 1921, when it was designed by Max Fernekes for John G. Woellager – who served as president and treasurer of Studebaker car sales in the city – as an automobile service and sales center.
Its 1968 reskinning was designed by well-known Milwaukee modernist Donald Grieb, who also designed the Domes and the Amtrak station (which was later renovated into its current state as the Intermodal Station).
Also owned by the State, this building will be demolished once exterior facade removal and interior abatement work have been completed, according to St. Arnold Bell.
The place that intrigued me the most was one that stood just west of the billiards hall; a small tavern that had been known for half a century as the Leprechaun Lounge.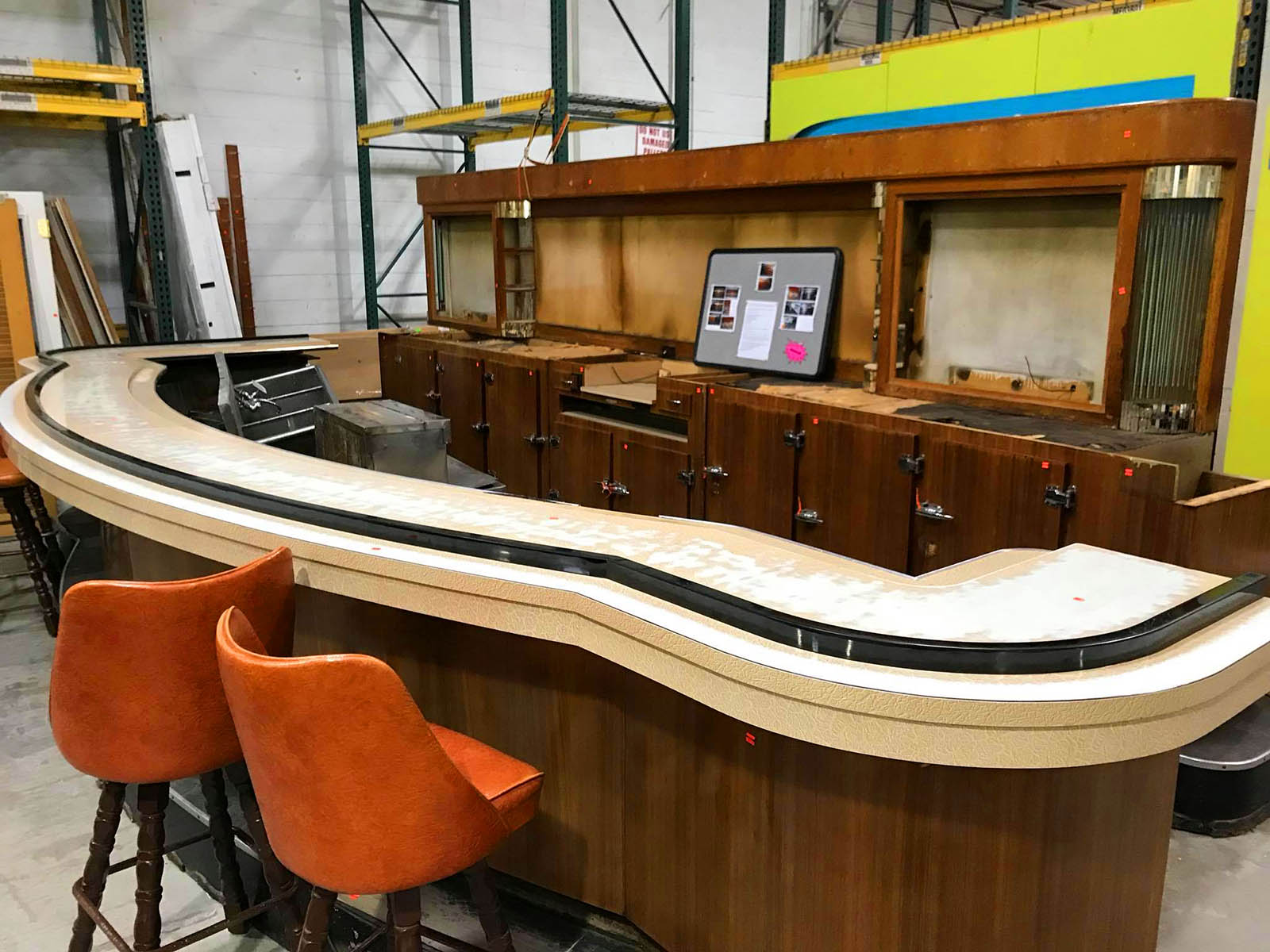 Long before it was torn down, but after the Leprechaun at the beginning of 2018, Habitat for Humanity's ReStore salvaged the bar and back bar and sold it to a Leprechaun customer who had hoped to install it in a tavern called Bobbers Up in Brothertown, up in Calumet County.
Though it had a long life as a commercial building, the tavern was housed in what was built as a home for the family of C.M. Davis, who was treasurer of Pilgrim Congregational Church, located right across Wisconsin Avenue.
While city records – which can be very unreliable – say it was built in 1870, they list that date for pretty much every property on the block, which was clearly not the case.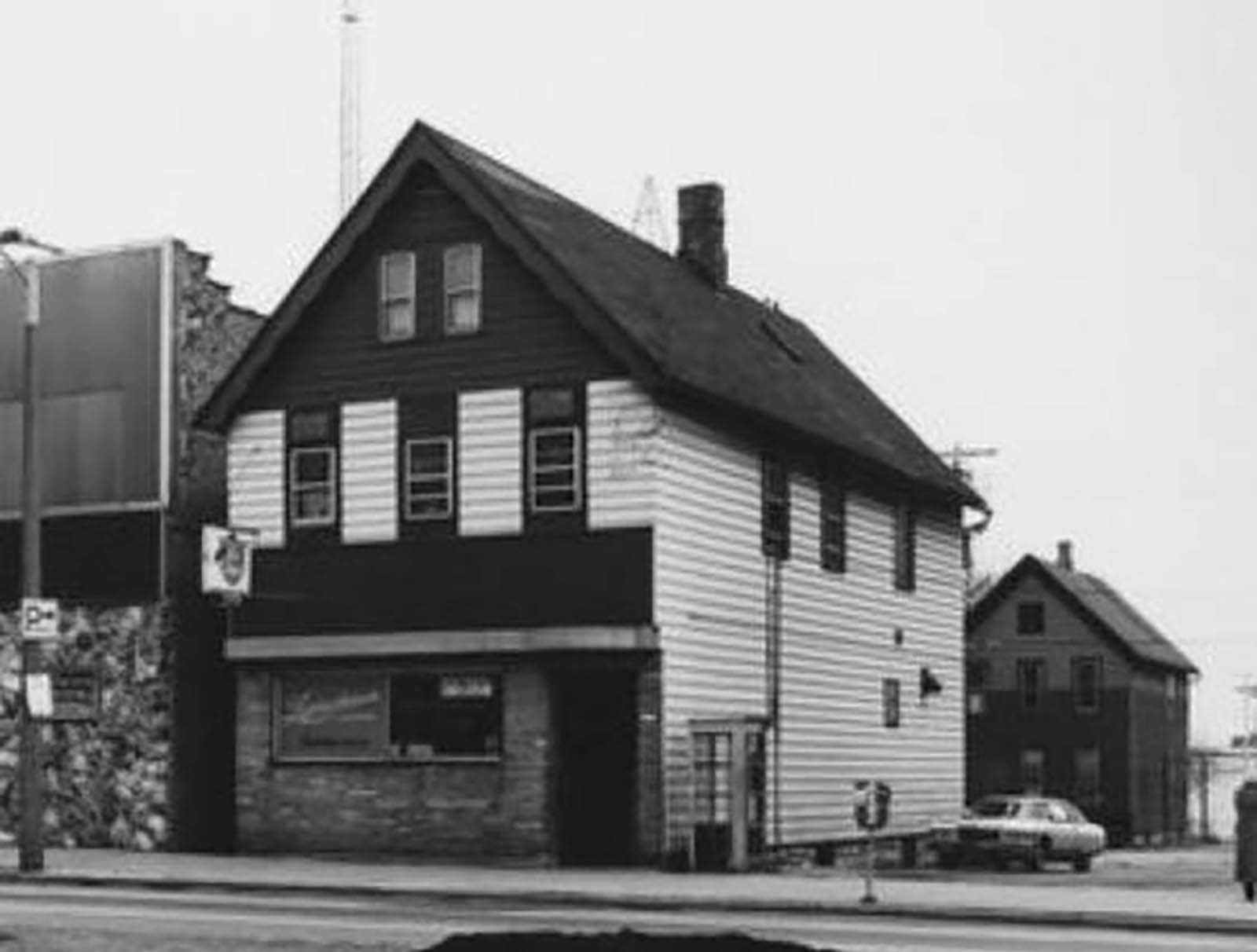 There is an 1896 permit for a two-story dwelling, designed by Crane & Barkhausen, on the site and that would appear to be the Leprechaun building. It's worth noting that on the 1894 Sanborn Map there was an earlier dwelling on the site, but it appeared to be narrower and likely not the same building, though that is a possibility.
In less than a decade, however, it seems the home was converted into a shop and in 1904 there was a plumbing business there, though by 1907 the store was for rent.
In 1921 there was a store there that sold paint and SC Johnson's floor varnish.
The store was operated by Wiliam Frodermann, Jr., whose father, a painter and decorator, had arrived from Germany in 1880.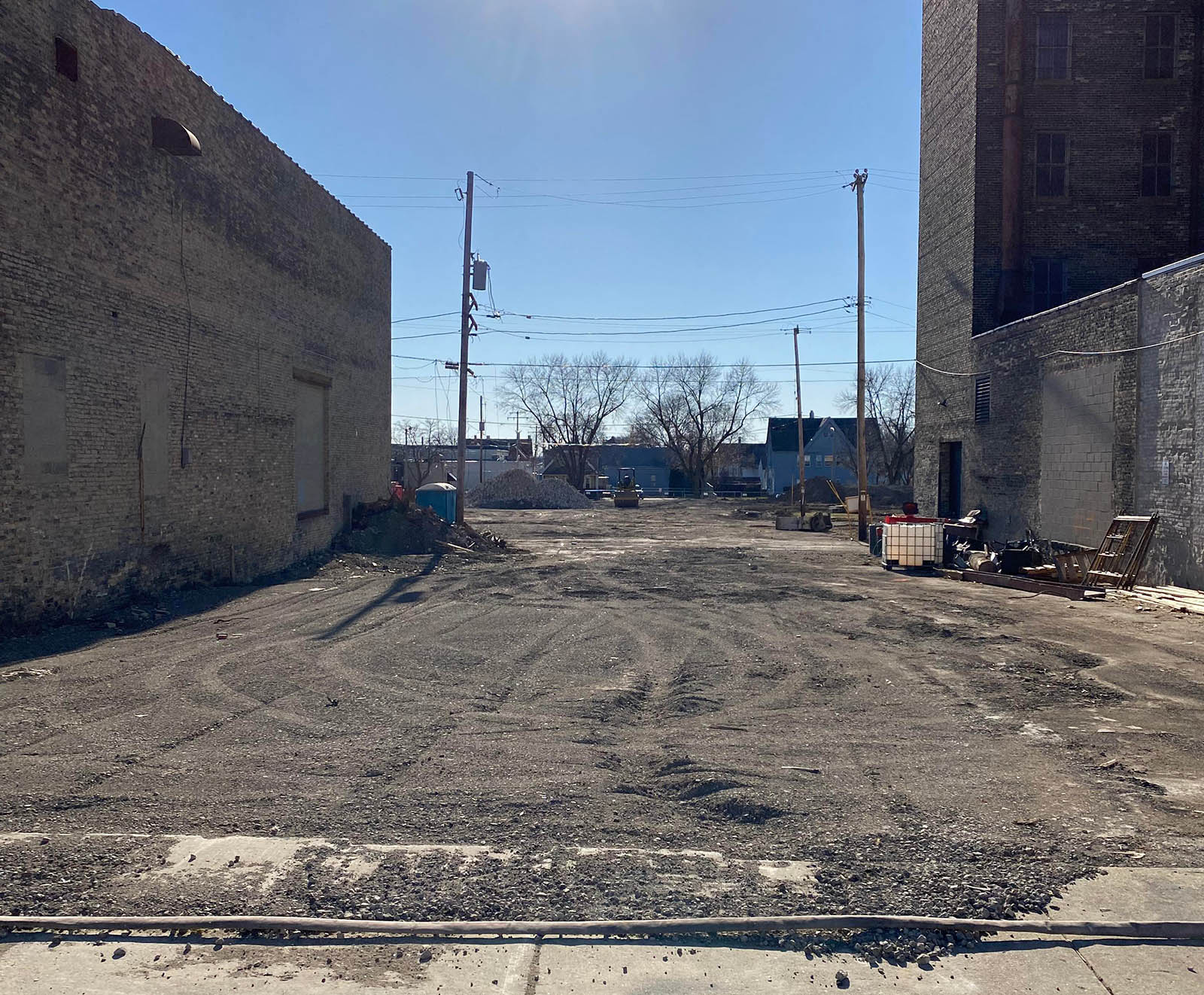 By the time the dad died in Pewaukee in 1938, Junior had moved to the sunnier climes of Hollywood.
Before that, in the mid-1920s, Frodermann's shop had moved up to 39th and North and a long string of restaurants and taverns began to occupy the building, starting with Andy's Eat Shoppe, which had a pretty great name.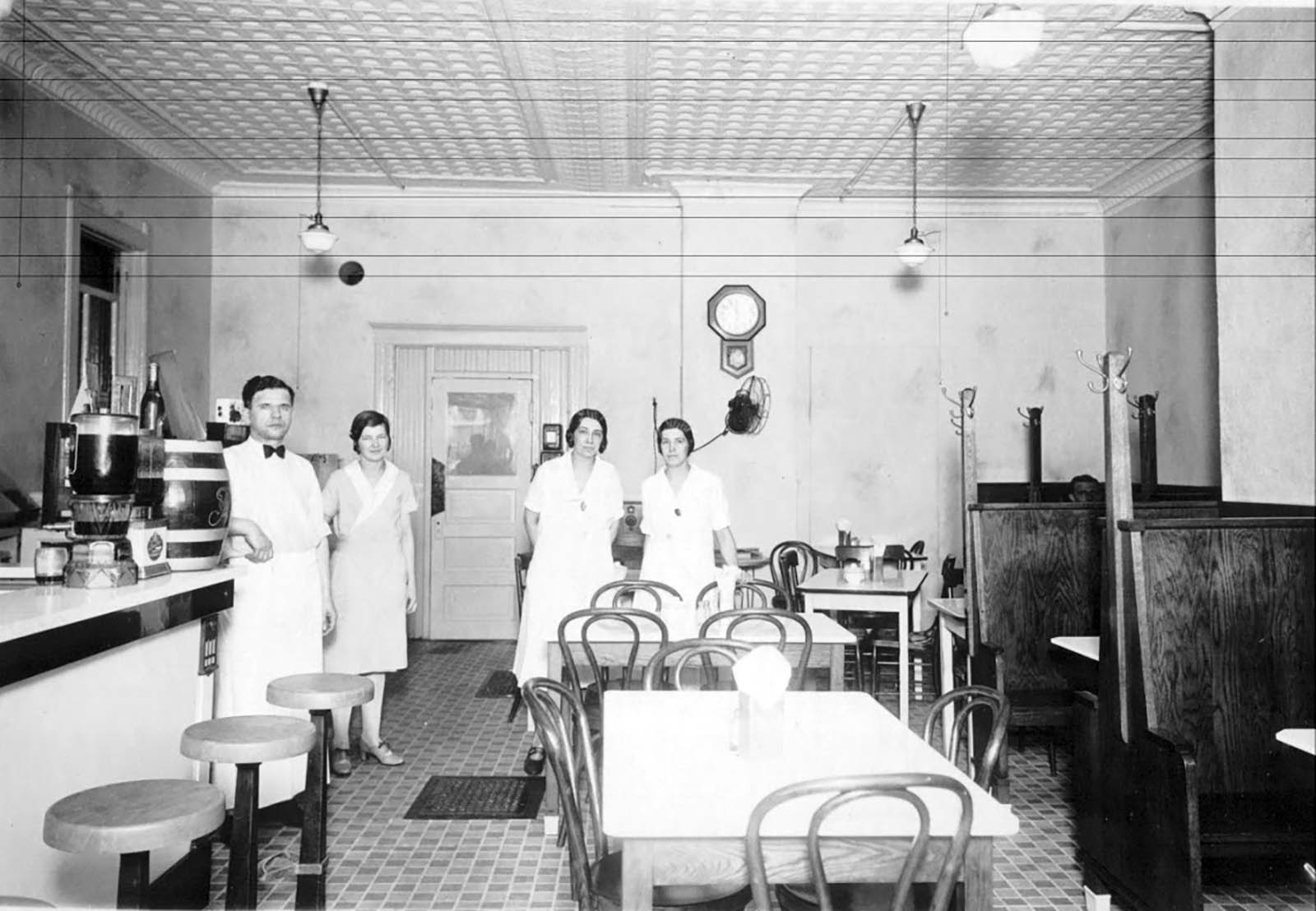 The building was bought by Henry and Fanny Cohen, but Andy's was operated by Bulgarian immigrant Andrew Weltcheff and his wife Helen.
Helen also worked for her parents renting out their the Howell Road Inn roadhouse on Howell Avenue, a block south of Drexel Road, in the Town of Lake, to tenant saloonkeepers.
In 1936, the Cohens separated the two floors when they altered the storefront and removed the stairs connecting the restaurant to the apartment above.
By 1950, when the facade was altered again, it was called Andrae's Restaurant (ooh la la!) but still run by the Weltcheffs. In fact, the couple, who married in 1924, had been behind the counter from 1926 until they retired in 1965.
It was during the March 1950 remodelling for Andrae's that the bar and bar back were installed.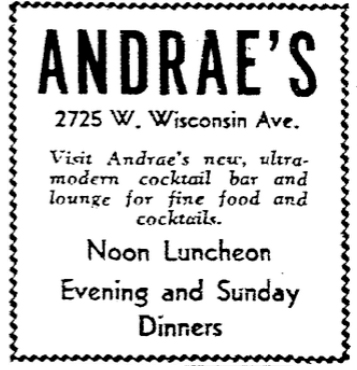 (The Weltcheffs also owned a beautiful Tudor Revival apartment building in Shorewood at 4422 N. Oakland Ave.)
They sold the bar to Steven Silber, who lowered the ceiling, removed four interior walls and built a new one when readying the place for his tavern, called the Leprechaun Lounge.
Silber also ran The Melody Bar polka tavern on Highway 100 and Layton, The Fin 'N Feather on Loomis Road, and the Network Bar, on 95th and Cleveland.
In 1980, the Leprechaun was taken over by Silber's son Mike, whose brother owns Mortimer's Pub on 70th and Adler and Straight Shots on Oklahoma Avenue in Bay View.
"I spent over 40 years on that block," recalls Mike Silber. "In 1965, when Dad and Mom bought the bar, my brother and I used to empty the bottle chute. We were 6 years old. Later, we got lessons in the proper way to scrub urinals and toilets, sweeping and vacuuming.
"I started tending bar the day I turned 15, at the Melody Bar. When I turned 18, I started helping a few shifts at the Leprechaun. All the way until New Years of 2018. Doesn't seem possible that five years will have passed, come January."
Soon, if all goes well, the site will begin another chapter in Milwaukee.
"Near West Side Partners is thrilled to see the progress at 27th and Wisconsin Avenue for the future development of the State Office Building," says St. Arnold Bell.
"We believe this will be a catalytic project to bolster our key commercial corridors and bring tremendous economic value to Near West Side residents, businesses and visitors to the area."
Born in Brooklyn, N.Y., where he lived until he was 17, Bobby received his BA-Mass Communications from UWM in 1989 and has lived in Walker's Point, Bay View, Enderis Park, South Milwaukee and on the East Side.
He has published three non-fiction books in Italy – including one about an event in Milwaukee history, which was published in the U.S. in autumn 2010. Four more books, all about Milwaukee, have been published by The History Press.
With his most recent band, The Yell Leaders, Bobby released four LPs and had a songs featured in episodes of TV's "Party of Five" and "Dawson's Creek," and films in Japan, South America and the U.S. The Yell Leaders were named the best unsigned band in their region by VH-1 as part of its Rock Across America 1998 Tour. Most recently, the band contributed tracks to a UK vinyl/CD tribute to the Redskins and collaborated on a track with Italian novelist Enrico Remmert.
He's produced three installments of the "OMCD" series of local music compilations for OnMilwaukee.com and in 2007 produced a CD of Italian music and poetry.
In 2005, he was awarded the City of Asti's (Italy) Journalism Prize for his work focusing on that area. He has also won awards from the Milwaukee Press Club.
He can be heard weekly on 88Nine Radio Milwaukee talking about his "Urban Spelunking" series of stories.