Today we are introducing nine new LocaMojis to help you express yourself, Milwaukee style.
This pack is for those who love sports and transports. Plus, there's artist Reginald Baylor doing the quietest sport of all: painting.
You can download LocaMoji for iOS and Android.
Dunk on your friends the way Giannis Antetokounmpo dunked over Tim Hardaway Jr.
Show your friends how you roll by knocking one out of the park with Hank Aaron.
Display your thoughtful side with artist Reginald Baylor.
We've been impressed by the massive amount of air we see from the Milwaukee Flyers at the street festivals.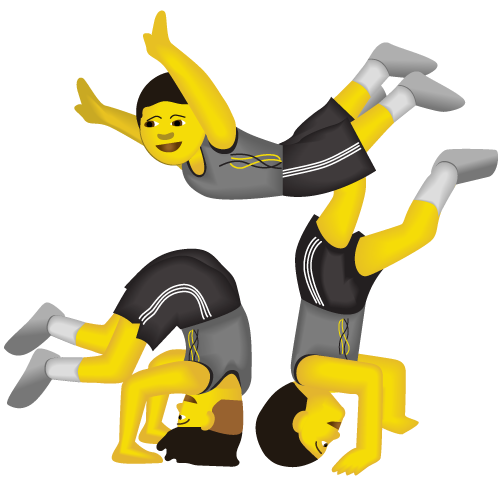 Your transportation options include the ever-present Milwaukee County Transit Bus.
And now you can build your own Hop.
Plus, all your favorites are still there, too, from the Summerfest Sky Glider to the to the Paleteria Cart to the Beer Garden.
Find more information and download the app for iOS and Android at locamoji.me.
Jason McDowell grew up in central Iowa and moved to Milwaukee in 2000 to attend the Milwaukee Institute of Art and Design.
In 2006 he began working with OnMilwaukee as an advertising designer, but has since taken on a variety of rolls as the Creative Director, tackling all kinds of design problems, from digital to print, advertising to branding, icons to programming.
In 2016 he picked up the 414 Digital Star of the Year award.
Most other times he can be found racing bicycles, playing board games, or petting dogs.