LocaMoji has come a long way since we introduced it more than a year ago. It started as an iOS app, but has since been supported by Android and newer developments saw a standalone sticker app for iMessage, which was recently merged into the original iOS app.
iMessage Stickers are a more dynamic way to mix, match and combine LocaMojis to tell better stories.
Since its inception, we have added 103 new LocaMojis, bringing the running total to 123. Some new selections from the last 3 months include one of our city founders, Byron Kilbourn, with a torch.
Juiceboxxx was ripped from his "Walking in Milwaukee" video and, thanks to stickers, you can take him for a walk to your favorite Milwaukee locales, old and new.
Or cruise the streets with Webster X from "Blue Streak".
Send cheers to your friend with the new Milwaukee Toast, and have one more with a can of Miller Lite.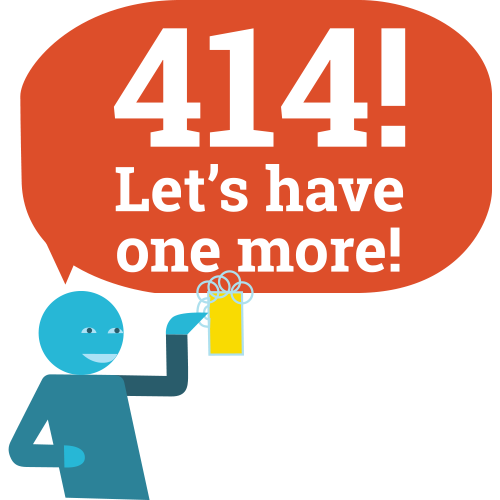 Or celebrate triumphantly with a South Side Mariachi band.
All of these are included in LocaMoji, along with the classic Bronze Fonz thumbs up, the scowling Milverine, the brandy old-fashioned, and more than 100 other Milwaukee emojis.
And of course, we're always taking suggestions.
Kilbourn was a douche hated by everybody. Give me Increase Lapham with a mollusk fossil! — Rick Bie (@Bumblepoint139) July 25, 2017
Your wish is my command!
Content is king. Context is queen. And community is crucial.
As we continue to strive to build on our mission to make "media that moves," OnMilwaukee last year released a unique community-building extension product: a Milwaukee-themed emoji keyboard for iOS.
Well ... they aren't exactly emojis, but they're close. (You can dive into the exciting world of the Unicode Consortium to understand why it's difficult to implement true emojis).
We called these shareable images LocaMojis. You called them awesome.
You can express yourself even more locally with characters that aren't available anywhere else. Feeling salty? Throw out a Milverine. Want to connect with your best friend? Send a Laverne and hope for a Shirley in return. Play Bar Dice with a brandy old fashioned, get a brat and meet Downtown at The Calling or just enjoy shorts weather at an unseasonable 50 degrees. That's how we roll in Milwaukee.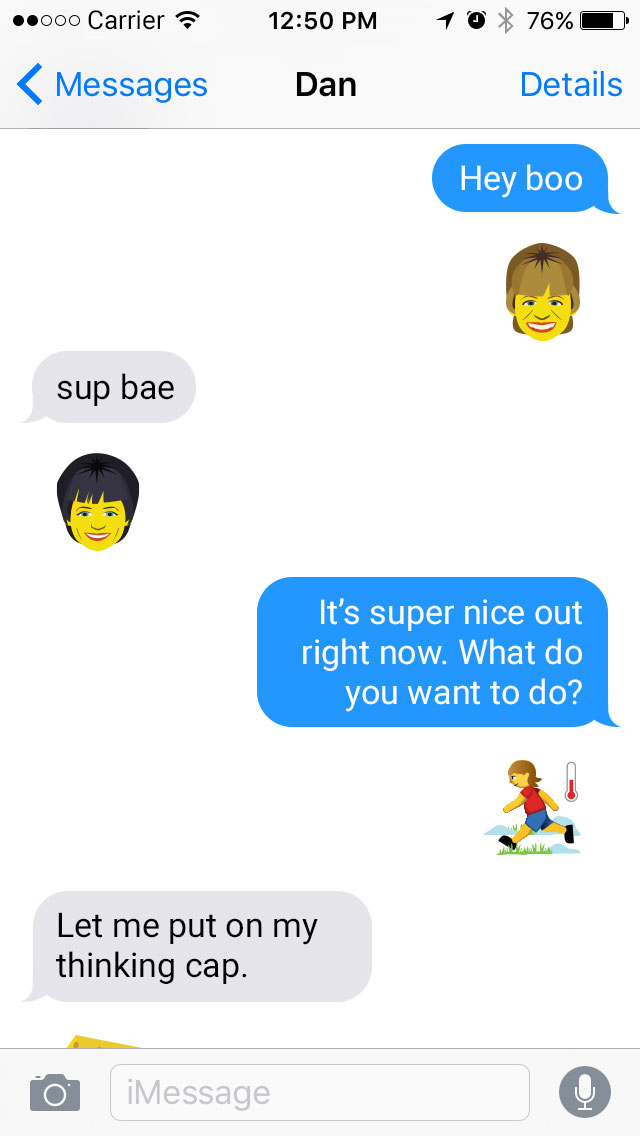 If you have specific ideas for additional emojis, we're taking suggestions. In fact, we released a LocaMoji of Vel Philips, a true Milwaukee icon.
If you're not in Milwaukee but still crave these fun and friendly LocaMojis, just you wait, because we'll soon launch in other cities around the Midwest and across the country. But in the meantime, give your friends a Bronze (Fonz) thumbs up or build as many Domes (Mitchell Park Horticultural Conservatory) as you want without worrying about the weather, much less how we're going to raise the needed funds to keep the real buildings alive.
You can download the LocaMoji keyboard from the iOS store and use them in any of your favorite chat apps. Enjoy and embrace LocaMoji, Milwaukee. Onward.