Lollapalooza kept the ball rolling on Friday, as Day 2 saw performances from some amazing acts throughout the entire day. With Bruno Mars set to headline the second day of the Chicago festival, Windy City fans also enjoyed shows from artists and bands like Greta Van Fleet, Post Malone, Bebe Rexha and many more.
Here are seven awesome moments you missed at Day 2 of Lollapalooza 2018:
1. Bebe Rexha performs her brand new single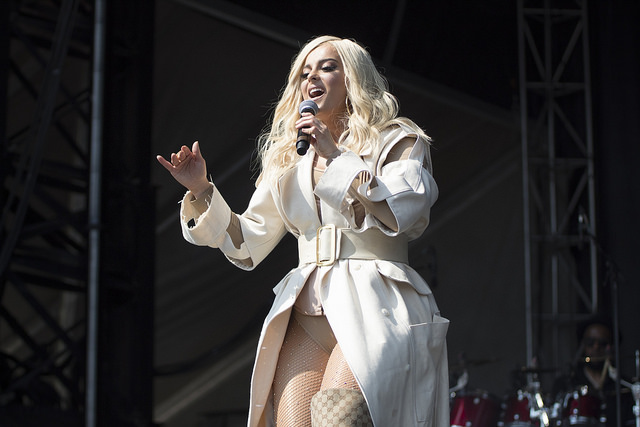 Just days after the release of her new music video for "I'm A Mess," pop singer/songwriter Bebe Rexha shared her brand new single, live, for her Chicago fans at Lollapalooza.
Although Rexha's fans at Summerfest were disappointed last month, as she was forced to cancel her opening performance in support of Florida Georgia Line, Bebe was 100% for her memorable performance Friday afternoon.
In addition to "I'm A Mess," Rexha performed a collection of some of her biggest hits and collaborations, including "Let It Be," "Take Me Home" and the original version of "Monster," a track she penned for Eminem and Rihanna.
Bebe Rexha definitely knows how to write a hit, and she shared just about all of them with Chicago on Friday.
2. Tyler The Creator draws big numbers at the Grant Park stage
Although the Grant Park stage is Lollapalooza's biggest and no stranger to hosting thousands of fans throughout the entire day, Odd Future's Tyler The Creator showed us just how big he is by bringing in massive numbers for his performance.
While Tyler preceded Walk The Moon's Friday performance, the "Shut Up and Dance" band's crowd was just a fraction of Tyler's for his mid-day set. And numbers don't lie; fans were justified by showing up to Tyler's set, as he put it all on the stage and gave Chicago a wild and energetic show.
3. James Bay brings a change of pace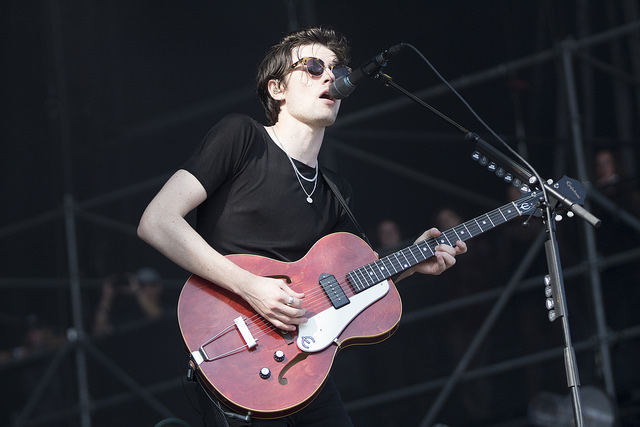 With rappers like Tyler The Creator, Brockhampton and Post Malone getting the crowd hyped, James Bay slowed down the pace and gave us a much needed break.
No disrespect to his performance, but seeing a singer at the mic stand with guitar-in-hand creates a much more mellow crowd. His set was day and night to Post Malone's, who stepped on the same stage hours later. But that diversity in music is one of the many things that makes Lollapalooza so enjoyable.
James kept the audience at bay with some of his best tracks, including "Hold Back The River" and his big single, "Let It Go."
4. Greta Van Fleet opens with its breakout hit
Just like it did at Summerfest weeks ago, Michigan's Greta Van Fleet started its set in the best way possible: with its rocking breakout single, "Highway Tunes."
Although such an amazing track sets high expectations for the remainder of the set, Greta Van Fleet was up for the challenge, closing out the performance with "Safari Song" and tiding fans over with its brand new track, "When The Curtain Falls."
The curtain fell a little too soon on Friday, as we would have loved for a longer set, but since the rockers still have yet to release their debut album, we should probably let them record some more music first.
5. BØRNS wins us over, yet again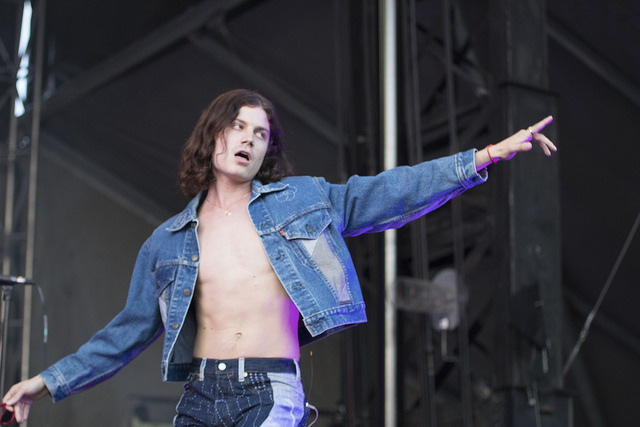 Greta Van Fleet wasn't the only Lolla act to have also performed at Summerfest this year, as BØRNS also hit the stage in Milwaukee just a few weeks ago.
BØRNS' set was one of our featured performances at Summerfest this year, and everything that made his Summerfest concert great was also on display at Lolla's Lake Shore Stage.
The Michigan singer has a voice like none other and an electric stage presence that makes his fan base wild. The "Blue Madonna" singer certainly did not disappoint. Not one moment stood out among the others, but he delivered a quality performance from start to finish.
6. Big Wild takes on a logistical challenge
If you're familiar with Lollapalooza, then you know that Perry's is the stage to catch some great EDM acts. If you're a basshead and your favorite artist is a DJ, then you probably camp out at the Perry's stage for the entire day.
So when Lollapalooza revealed it's full schedule, and fans noticed that DJ Big Wild wasn't performing at the infamous electronic stage, it was head-scratching to say the least.
Big Wild wouldn't set the stage for Dillon Francis; rather he would precede Greta Van Fleet and Brockhampton. With very little crossover between fan bases, and EDM fans raging at Perry's, I was uncertain how big of a crowd Big Wild would have.
However his unique style of electronic music was enough reason for EDM fans and others alike to head over to the American Eagle stage to catch Big Wild's entire performance. Fans were climbing trees, dancing to the beat and having the time of their lives as Big Wild threw a huge dance party for his Chicago fans.
7. Post Malone steals the show
Bruno Mars is a once in a generation entertainer, there is no doubt. And there is almost nothing that the man can't do. But although Bruno put on a memorable show on Friday, the man of the night was Austin Richard Post, known by many as Post Malone.
Post Malone had a huge crowd for his 6:45 p.m. set, as the Texas native performed hit after hit. There may not be a bigger rapper (or artist in general) in music right now than Post Malone, so it's no surprise that the "Better Now" rapper put on one of the best sets of the weekend thus far.
Travis Scott brought out the crazy in people on Thursday, but Post Malone's crowd may have even raised the energy levels up a notch or two. Let's see if The Weeknd can match things on Saturday.