It was going to be hard to top the opening night of Lollapalooza 2022 after Metallica and Lil Baby kicked things off – but Friday was certainly up for the challenge. Boasting performances from Machine Gun Kelly, Dua Lipa, Girl In Red, Glass Animals and many more, the second day of Lollapalooza somehow exceeded its especially high expectations.
We took the 90-mile drive to Chicago's lakefront to see what the second day of Lolla had to offer music fans in the Midwest, and we captured some of the best moments along the way.
Check out some of our favorite images from day two of Lollapalooza 2022:
1. MGK's chopper lands in Chicago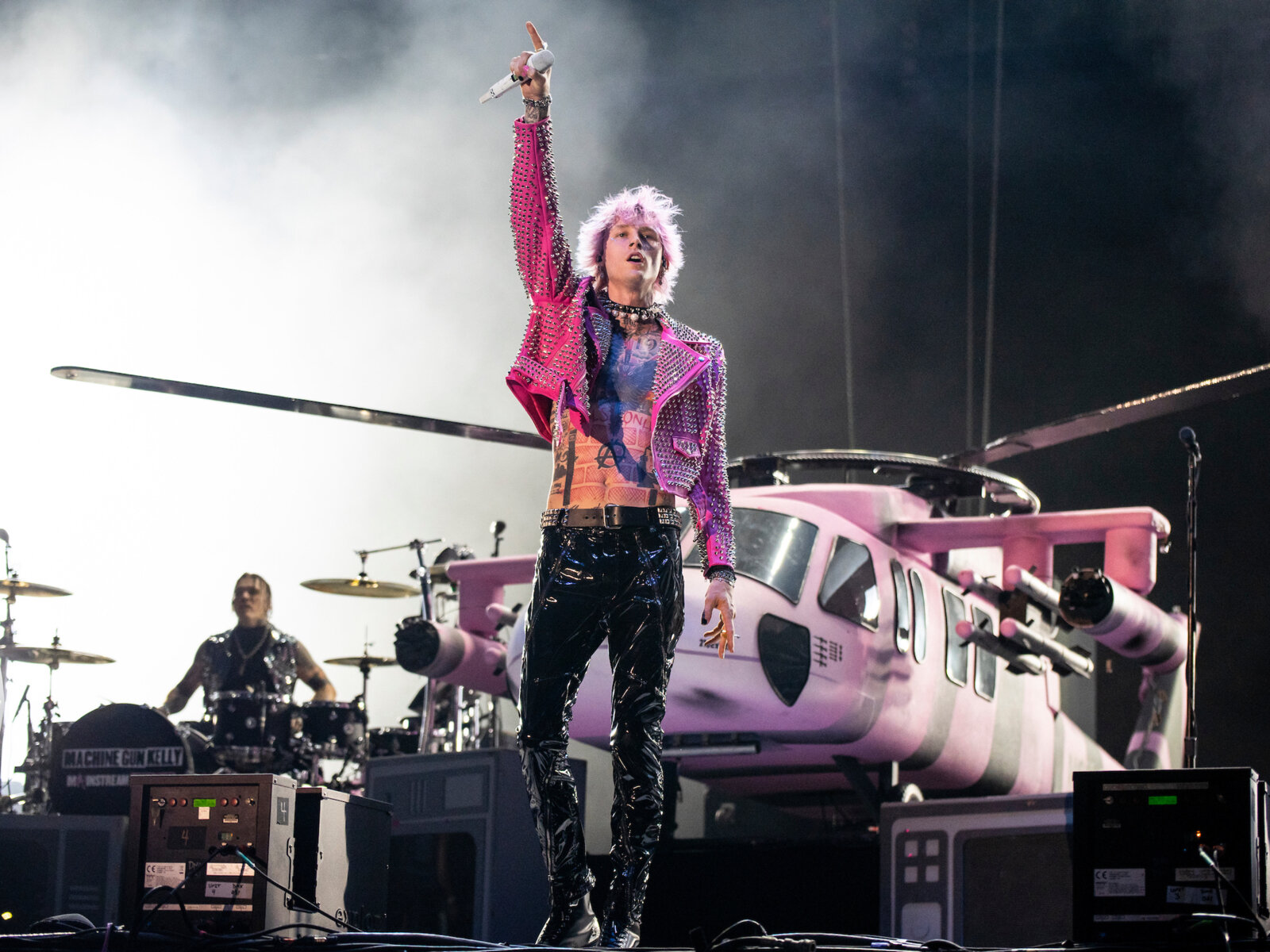 After Machine Gun Kelly made a surprise performance at Lollapalooza last year, where many fans either couldn't get a visual of the sponsored stage or they didn't hear about the set until it was too late, it was only right that MGK returned to the Chicago festival for a headlining performance. Complete with his rockin' pink helicopter – a highlight from his tour stop at Summerfest – Machine Gun Kelly performed selects from his most recent albums and even treated fans to a surprise appearance from Avril Lavigne.
2. Red hot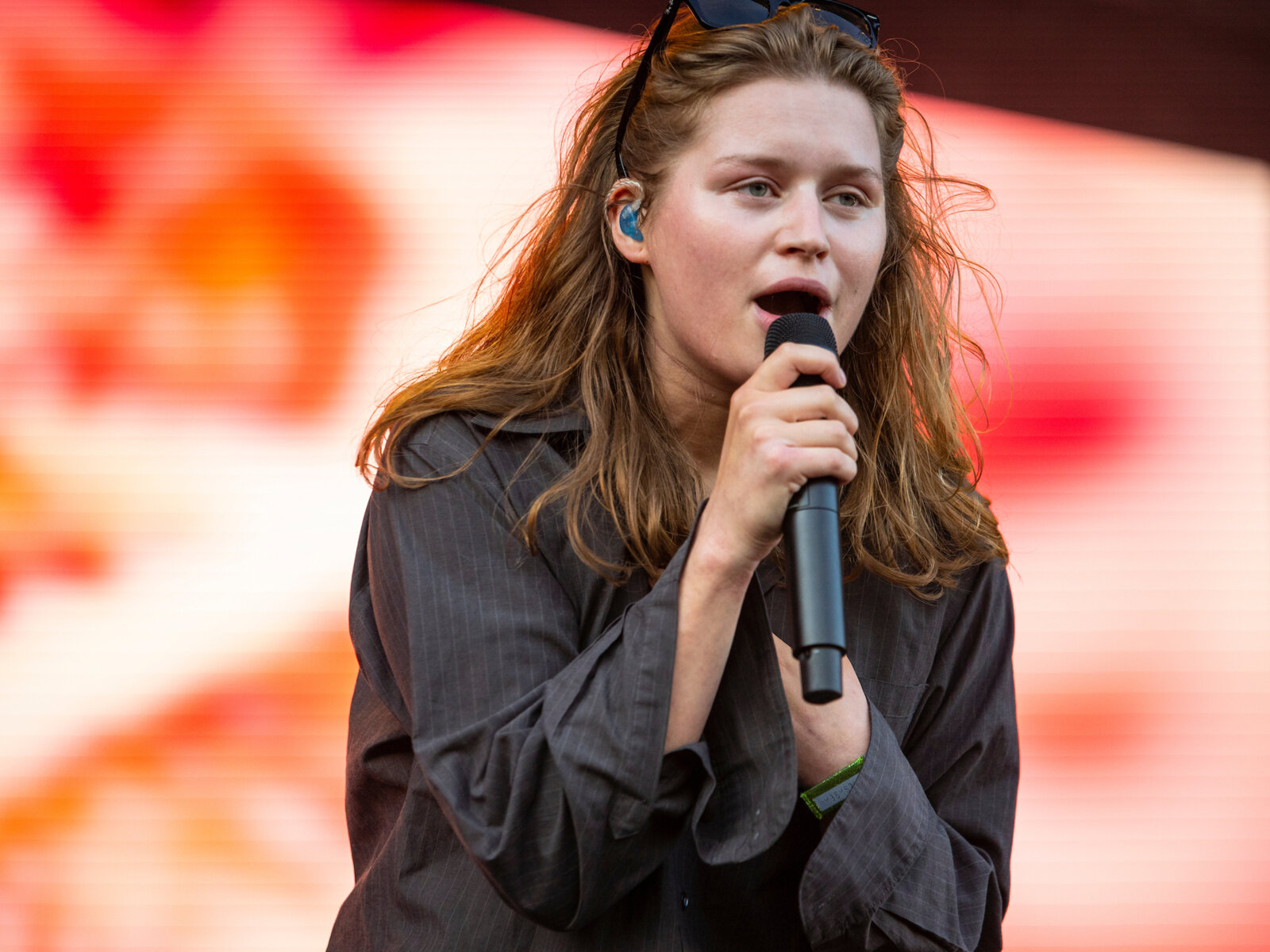 Girl in Red put on a fiery performance for her Chicago fans on Friday night. Norwegian indie pop singer Marie Ulven Ringheim (aka "Girl in Red") was full of energy from start to finish as she performed her debut studio album, "If I Could Make It Go Quiet."
3. Glass Animals turn the main stage into an arcade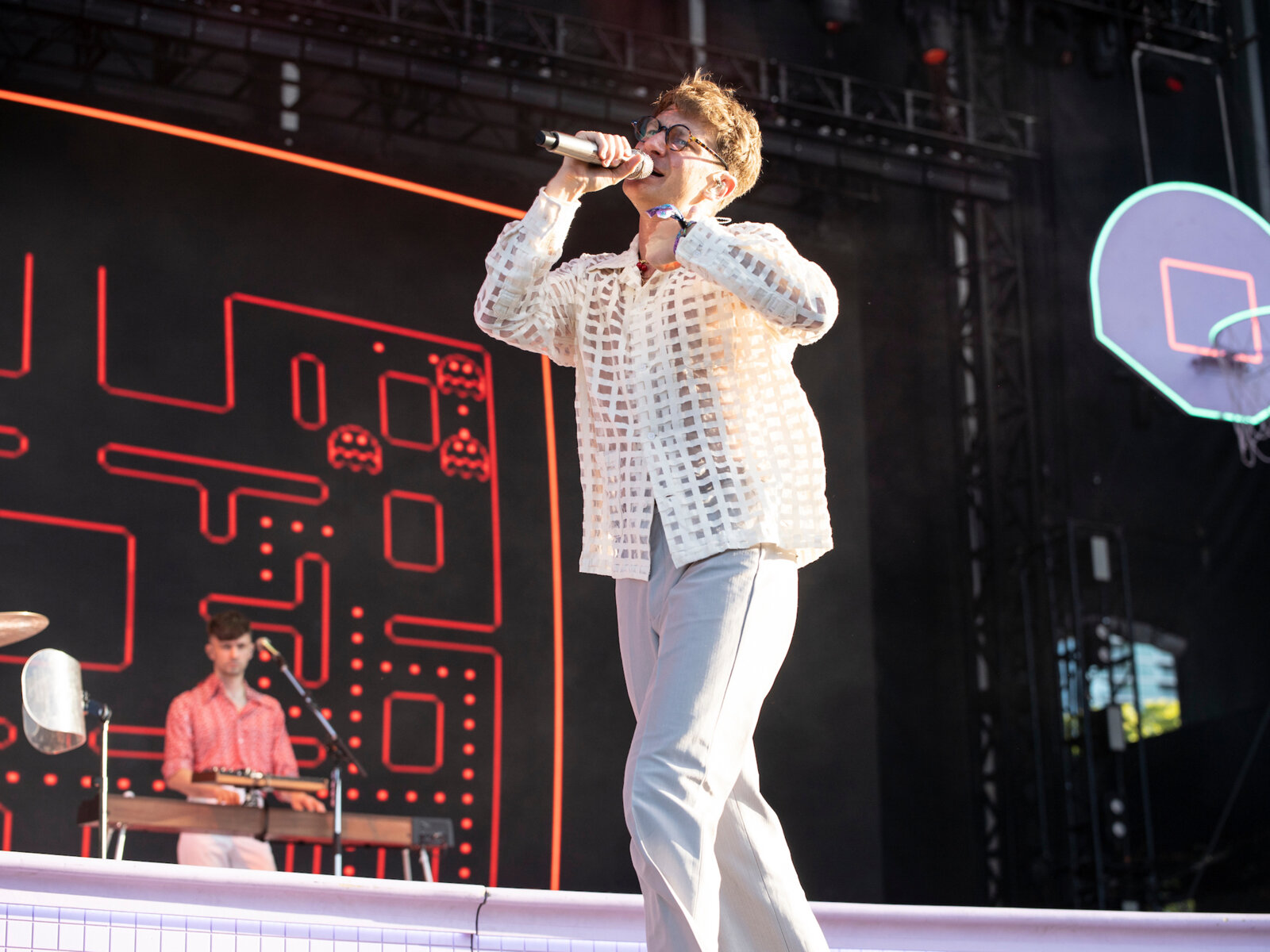 With their retro video game stage design, Glass Animals brought a heat wave of nostalgia to the T-Mobile Stage yesterday. Dave Bayley and company performed a number of tracks from their most recent album, "Dreamland," as well as a few tracks from their early LPs.
4. Land of Lincoln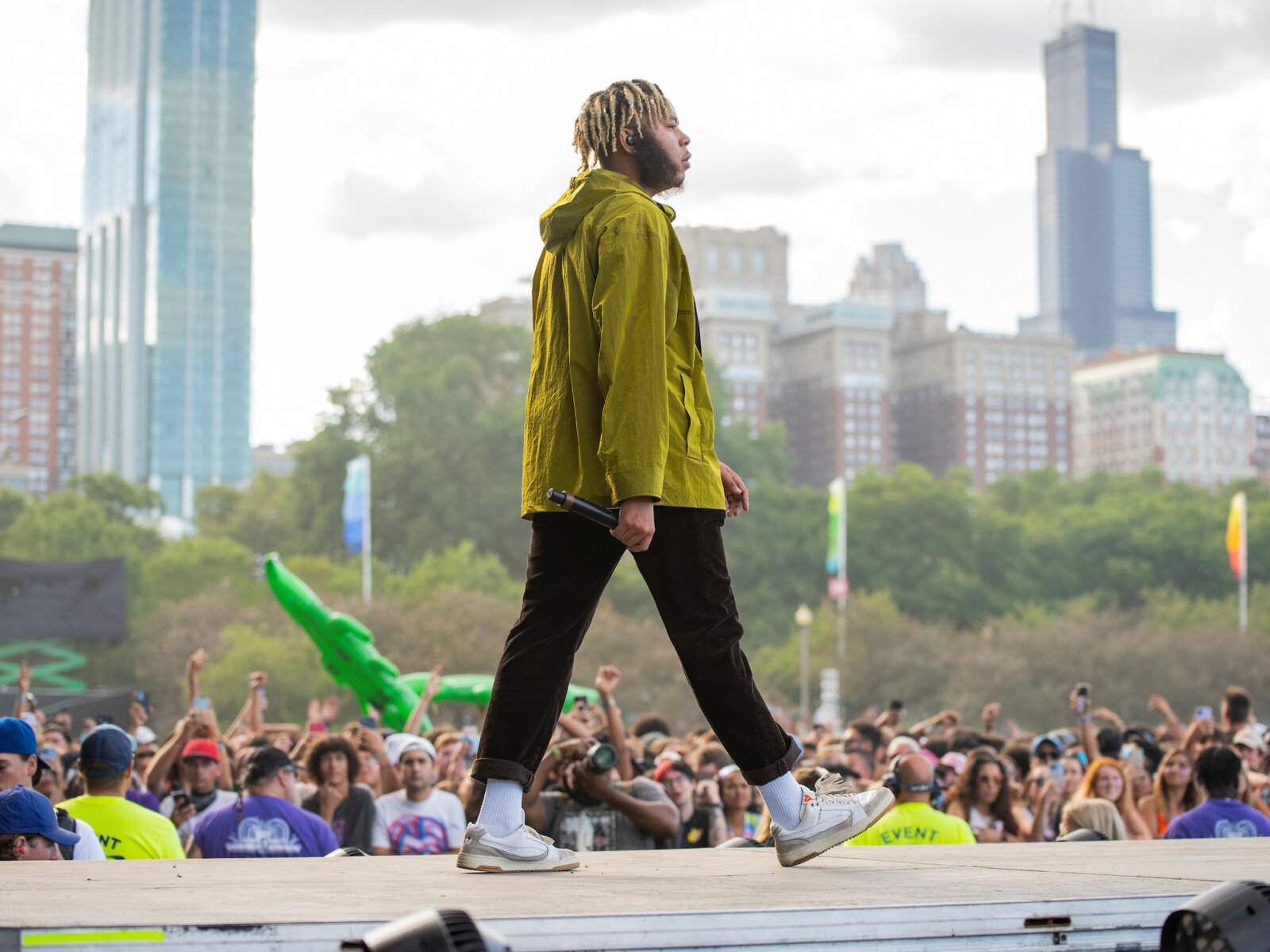 We aren't sure why Cordae opened his set with a fake beard – but as he ripped off the mustache early in his performance, he inadvertently paid homage to none other than Illinois' own Abe Lincoln with his thick mutton chops. Costume facial hair aside, Cordae delivered as always, proving he is one of the best rising lyricists in rap today.
5. No Regrettes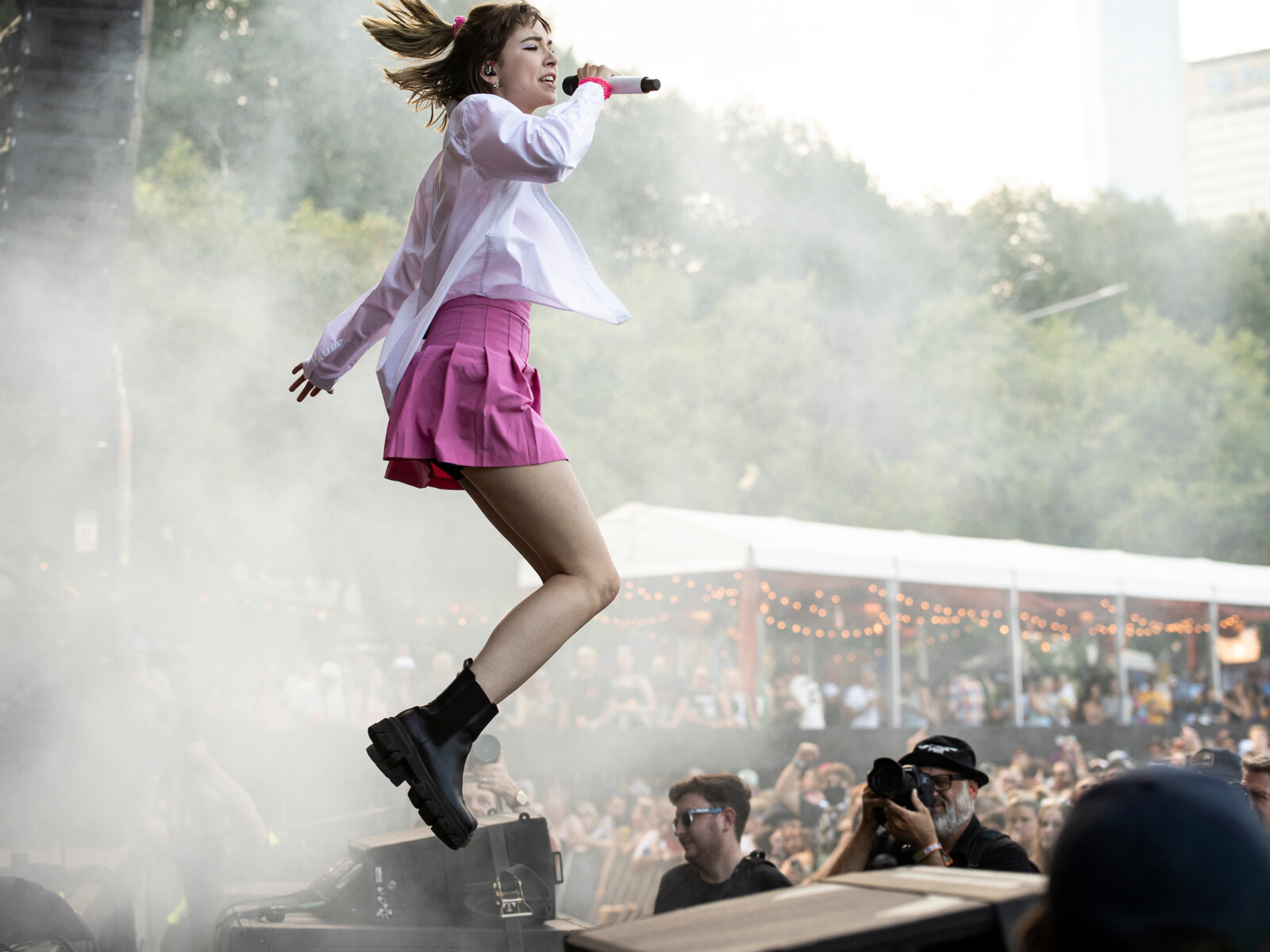 You had no regrets if you caught The Regrettes at the Tito's Stage in the early evening on Friday, as the Lydia Night-led Los Angeles punk band brought all sorts of energy to their festival set. The band wasn't old enough to vote when they performed at Summerfest a few years ago in 2017, and today they are still in their early 20s but are now practically veterans in their genre and still a must-see act.
6. Wet Leg delivered their first festival set in the U.S.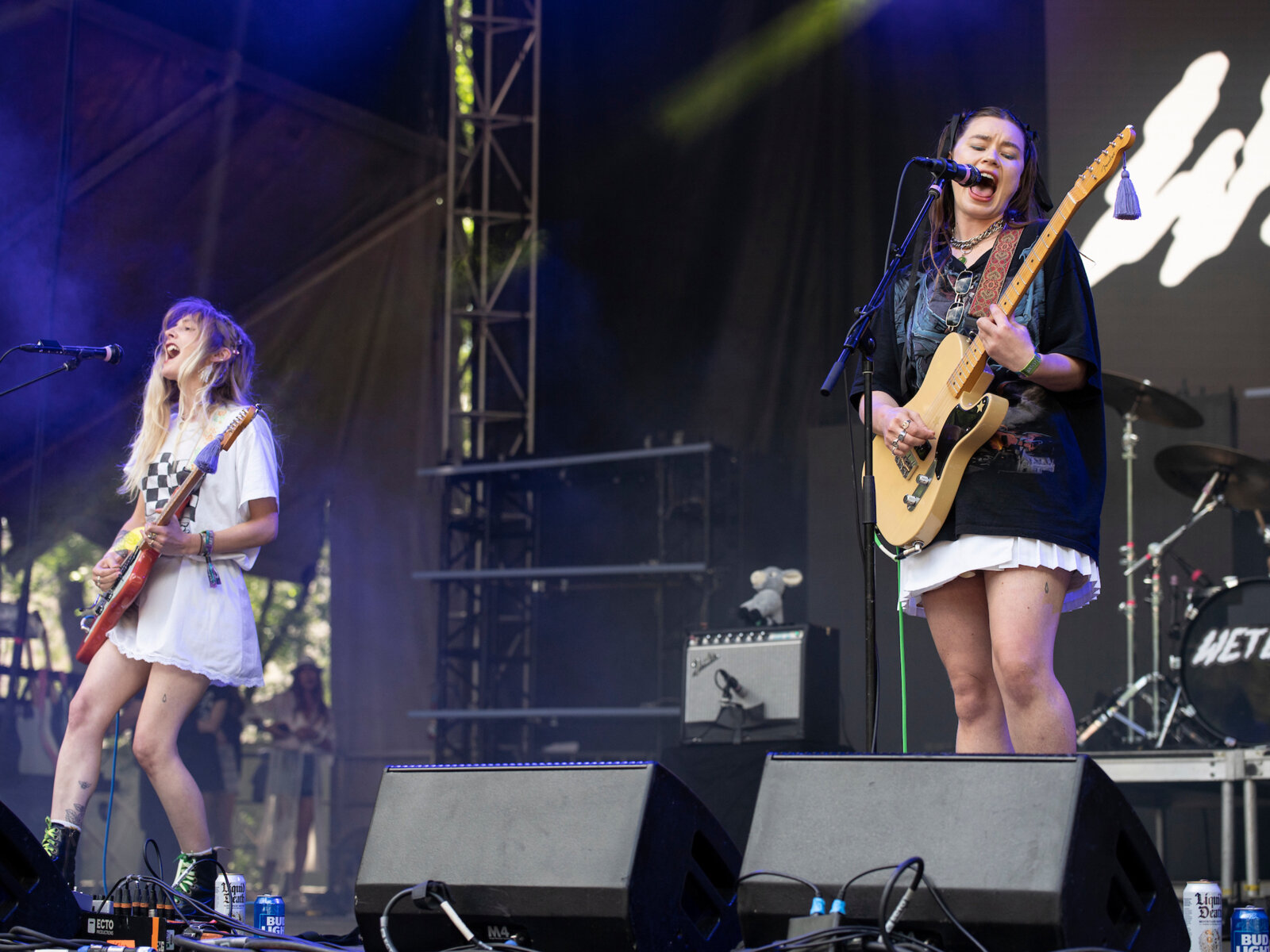 The British indie rock duo performed their first-ever festival set in the United States on Friday with their Lolla set. Rhian Teasdale and Hester Chambers treated fans with their viral debut single "Chaise Longue," among several other tracks, for their big performance.