With perhaps millions of viewers seeing Milwaukee plastered on their television screens as they gobble up "Making a Murderer," Netflix's documentary mini-series about Manitowoc's Steven Avery, we got to thinking about some of the things that have made Milwaukee infamous over the years.
1. Jeffrey Dahmer
While "Laverne & Shirley" and the cast of "Happy Days" put Milwaukee on the map for millions across the world (if you don't believe us, travel outside the U.S. and tell folks where you're from), it took only one man to singlehandedly destroy the city's reputation. That was Dahmer, the serial killer who was convicted in 1992 of murdering 15 people in Wisconsin (and later was sentenced for a murder conviction in Ohio, too) and was beaten to death in prison in 1994.
2. Steven Avery / "Making a Murderer"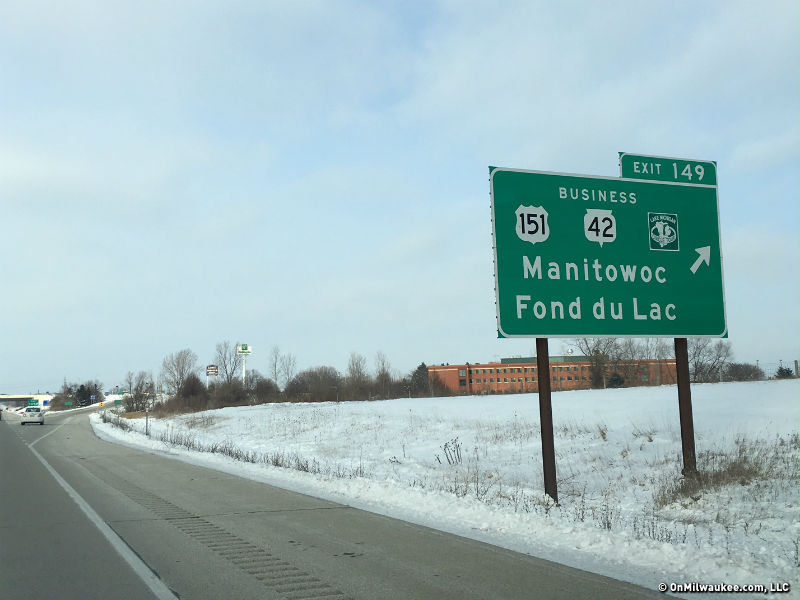 (PHOTO: Andy Tarnoff)
Steven Avery is from Manitowoc and the "Making a Murderer" documentary is also set there, a little more than an hour to the north of Milwaukee. But you only have to watch the first few minutes of the series to see footage of Milwaukee.
3. Teddy Roosevelt assassination attempt

A 2012 recreation of the 1912 assassination attempt. (PHOTO: David Bernacchi)
This one goes way back – and you can read more about it here – but the shooting of President Theodore Roosevelt at 3rd St. and Kilbourn Ave. got a lot of negative press for Brew City back in the day, even though would-be assassin John Schrank traveled from New York to do the deed.
4. Cryptosporidium

(PHOTO: Matt Mueller)
Start typing "cryptosp..." and Google will fill in the rest for you: "Cryptosporidium Milwaukee." We didn't invent this water-borne parasite but in 1993 it became synonymous with Milwaukee when an outbreak reportedly made nearly a half-million people sick and killed 69 in the metro area in 1993.
5. Kato Kaelin
(PHOTO: © Glenn Francis, www.PacificProDigital.com)
Nicolet High School grad Kato Kaelin wrangled a role as what Wikipedia calls "a minor witness" in the O.J. Simpson murder trial in 1995 – he'd had other roles in a few films before that, too – into what is looking like a lifetime of minor celebrity. Kaelin's sudden rise to fame derived from the sensationalism of the case, especially due to what Wikipedia described as "his sarcastic rambling and inconsistent testimony," which "made him a less-than-ideal witness." Later, pretty much everyone seemed to vilify Kaelin and, the online encyclopedia notes, "he was the subject of jokes by TV comedians, who made light of his surfer persona, lack of employment, and allegedly parasitic habits." Nowadays, Kaelin can often be found on social media talking (and trashing) the Packers.
6. An All-Star Game tie
It doesn't have to be all life and death, does it? Why, why, why, Bud Selig did you taint the first All-Star Game at Miller Park, in 2002, by allowing it to end in a 7-7 tie? This ain't footie, you know.
7. Lawrencia Bembenek
In 1982, Lawrencia Bembenek – former model and police trainee – was convicted of first-degree murder for the killing of her husband's ex-wife. Seven years later, she escaped from prison. A review of her case turned up police errors and Bambi got a new trial, pleaded no contest and then wrote a book. Later, in a bizarre turn of events, she claimed to be held against her will by flunkies from a television talk show and climbed out the window, breaking her leg and leading to a partial amputation. Bembenek died of liver and kidney failure in 2010. Tatum O'Neal starred as Bambi in a 1995 film adaptation of Bembenek's story, "Woman On the Run" (pictured above).
8. Latrell Sprewell
Hakim Walker Facebook
One of the most talented basketball players to come out of Milwaukee, Sprewell eventually left the game as one of its most infamous. He starred at Washington High School and in 1992 was selected in the first round of the NBA Draft. In 1997, while with the Warriors, Sprewell choked and punched head coach P.J. Carlesimo and was suspended for 68 games. In 2004, he turned down a three-year, $21 million contract from the Timberwolves, saying, "I've got a family to feed." A year later, he was out of the NBA. Afterward, he returned to Milwaukee, where controversy continued, ultimately resulting in Sprewell – who earned around $100 million during his playing career – losing his yacht and house and filing for bankruptcy.