Going all the way back to 1968, Summerfest has a long history full of major moments that have made the festival what it is today – and now you can experience more than 50 years of the world's largest music festival with "Milwaukee's Big Gig," a new exhibit from Milwaukee Artists Resource Network (MARN).
Starting now through July 16, visitors can experience art pieces, memorabilia and more from all generations of the Big Gig at MARN, found at 191 N. Broadway in the Third Ward. The exhibit also works as a tribute to Bob Babisch, the festival's longtime VP of Entertainment who will step down and shift into a consulting role with Summerfest after this year's rendition.
Here are five reasons you should stop by the exhibit – before, during or after checking out the latest chapter in Summerfest history.
1. Iconic instruments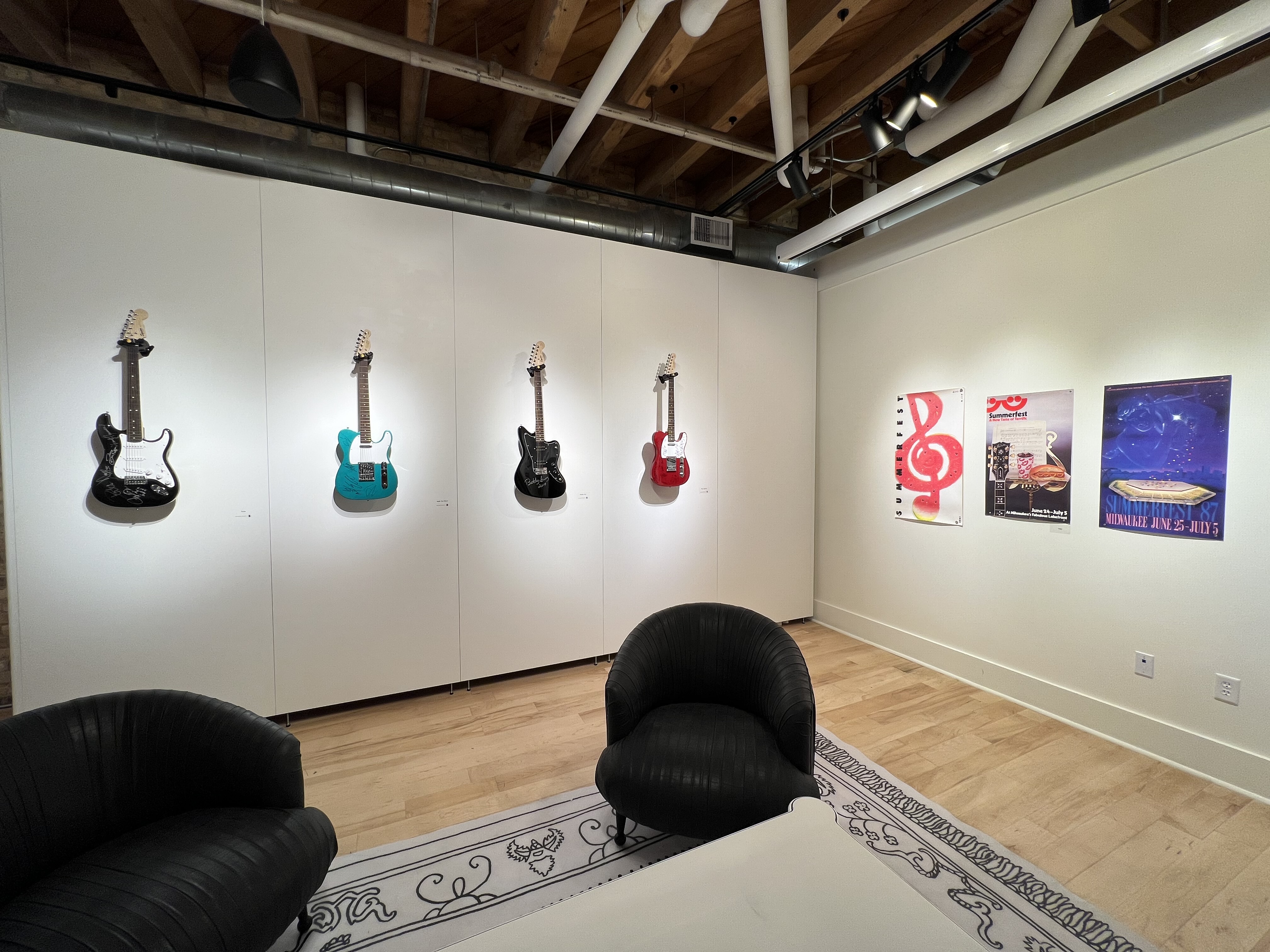 You can see guitars and other various instruments signed by Summerfest favorites like the Goo Goo Dolls and Jason Aldean.
2. Leap back to lineups past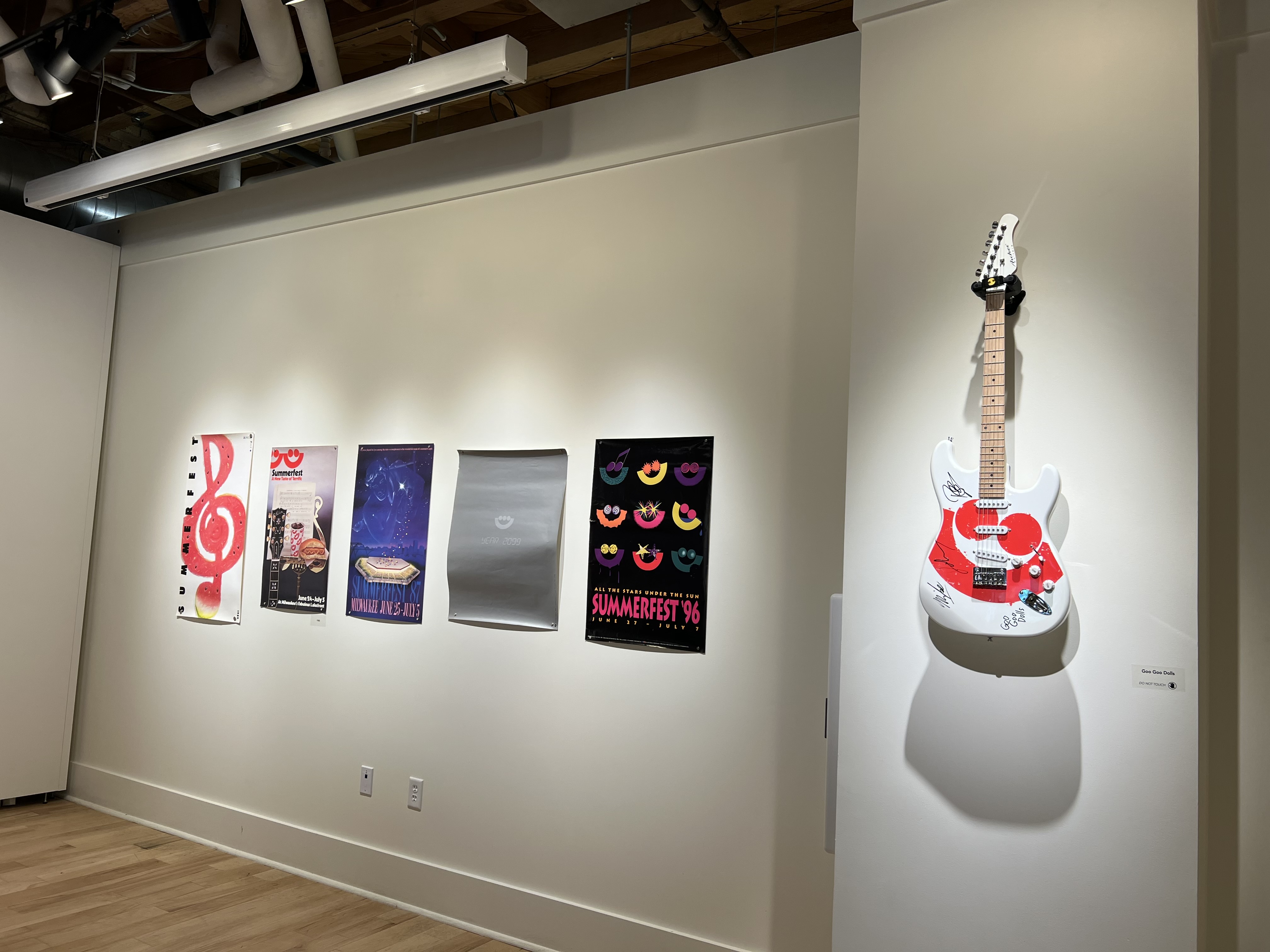 You can see original festival posters dating back to the earliest lineups in the '70s.
3. Wall of fame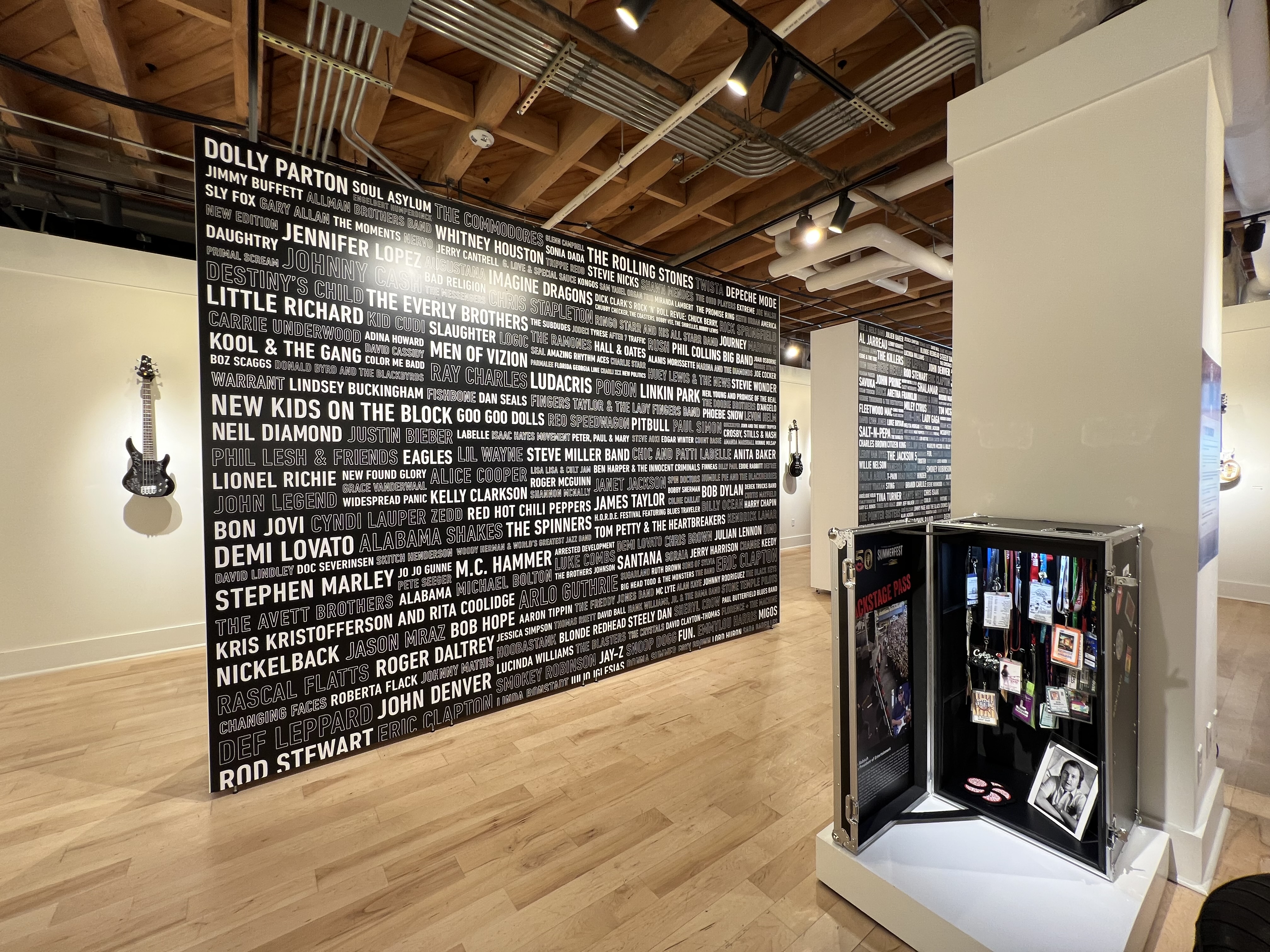 The exhibit allows visitors to visualize just how many incredible performers have been on stage at Summerfest. Be sure to count how many of them you have seen. And check out all those backstage passes!
4. Fashion tells a story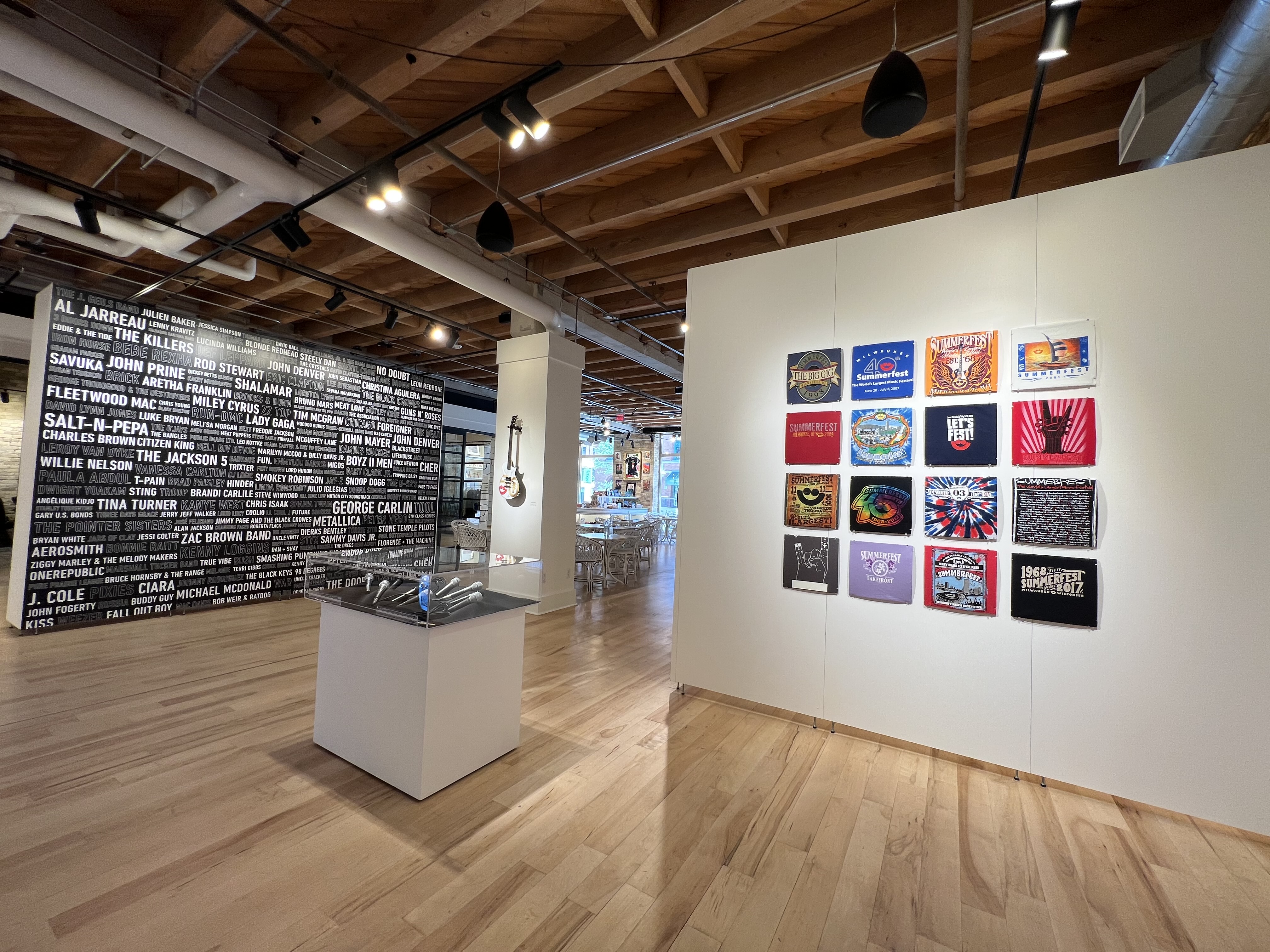 Get a glimpse of how fashion has changed by taking a look at all the original vintage festival t-shirts in display.
5. Origins of an icon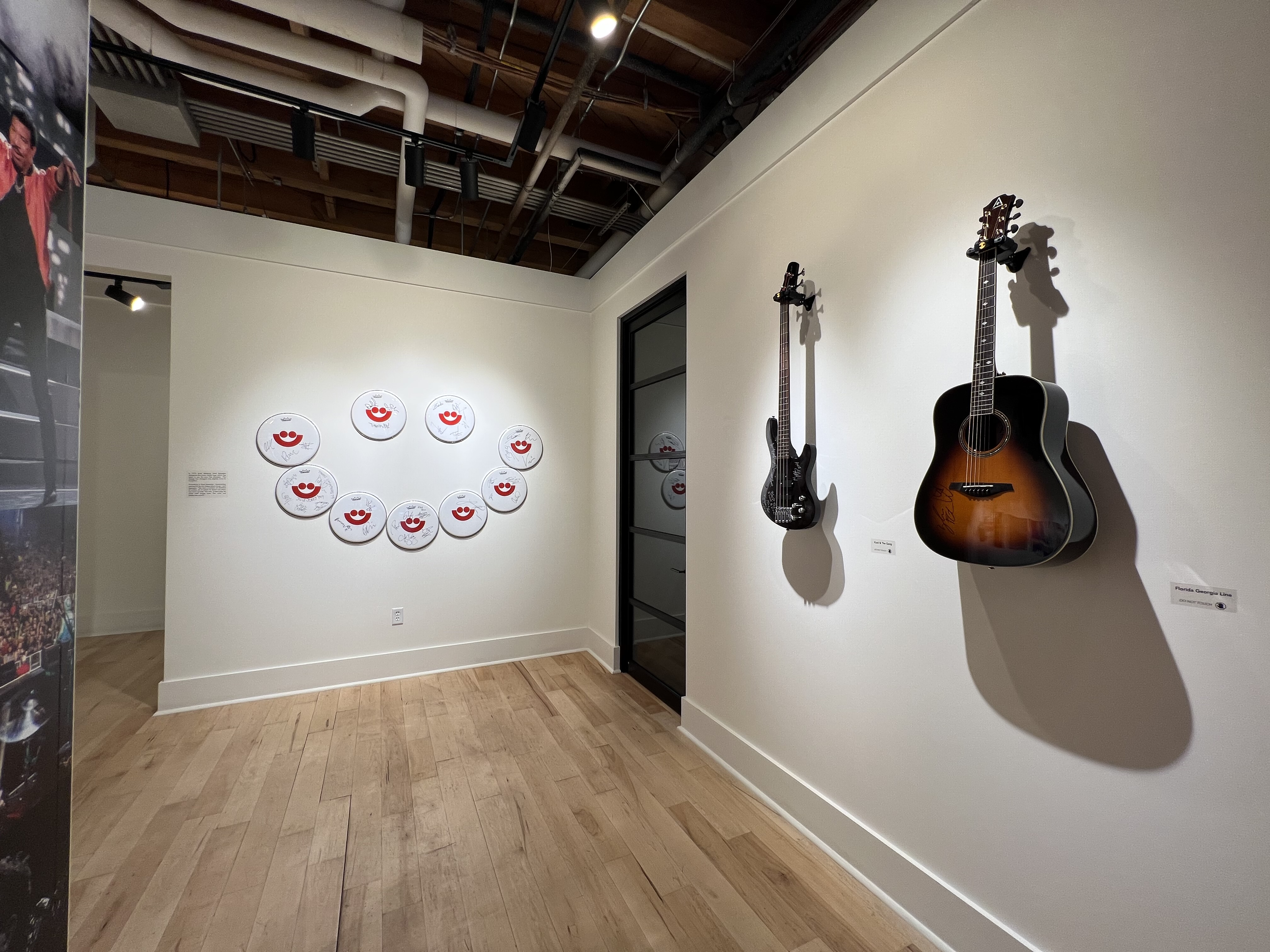 Learn all about the history of the Summerfest smile logo and how it's become an iconic Milwaukee trademark.
For up-to-date information on this year's festival, check our full Summerfest schedule or visit summerfest.com.