There's nothing like waking up on your day off to sun sneaking in through the blinds and a weather forecast that predicts a high of 80 degrees. With Lake Michigan being our big blue neighbor, a beautiful day certainly calls for a few hours at the beach. Here are a few of my favorites.
Bradford Beach
2400 N. Lincoln Memorial Dr.
county.milwaukee.gov/Bradford-Beach
[Read more]
If you're trying to sneak in some sandy relaxation on a time crunch, Bradford is the perfect place to stop by with its convenient location. If you're located on the East Side, it's about a five-minute drive or a breezy short bike ride. Lake Park in particular has a couple of forestry trails down to the water that provide a nice break from the city bustle.
Once on the beach, one can perfect their volleyball skills with a view of Downtown or even stop by the tiki bar if day drinking is a part of the forecast under the sun. Perhaps stop by MooSa's for some ice cream. Be aware that Bradford is the largest public Milwaukee beach and one of the more crowded spots in the city – but there's a reason why there's a crowd.
Atwater Beach
4000 N. Lake Dr.
villageofshorewood.org
[Read more]
Atwater Beach must've taken notes from California, sitting beneath a beautiful hill that overlooks the lake. If you're looking for a calm retreat to put your AirPods in and read a book, this is your haven.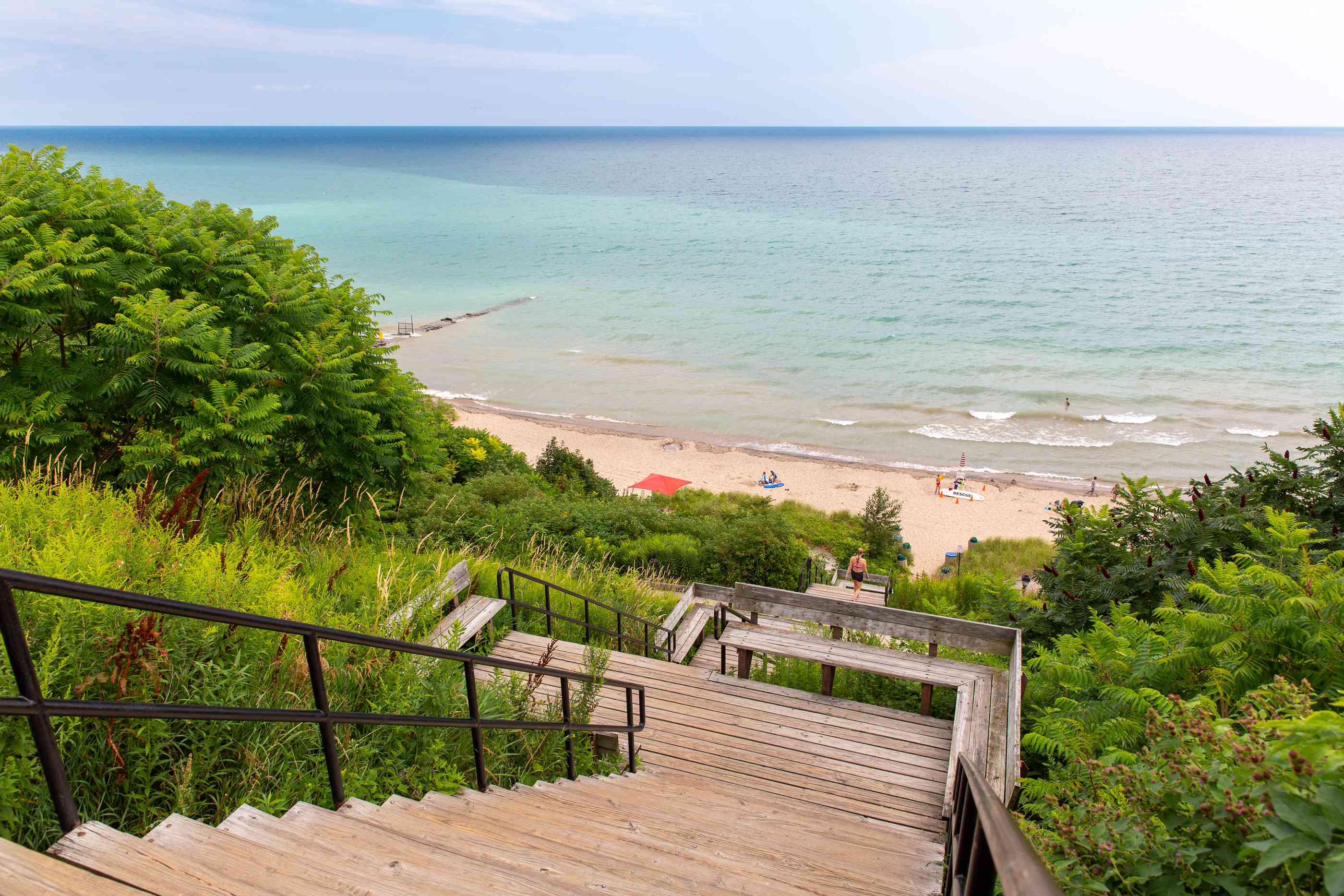 Located slightly farther north of the city, the beach spreads out over a sweet spot in Shorewood but still calls for a short drive if you're coming from Downtown. Atwater definitely has one of the longest stretches of sand too, which makes it easier to plop down and find a spot.
Grant Park Beach
100 E. Hawthorne Ave.
visitmilwaukee.org/grant-park
[Read more]
Sometimes it's nice to get out of the city, and Grant Park is the perfect getaway located about 20 minutes south. This beach is known for its chain fence that has acquired hundreds of padlocks over the years and the sea glass on the shoreline.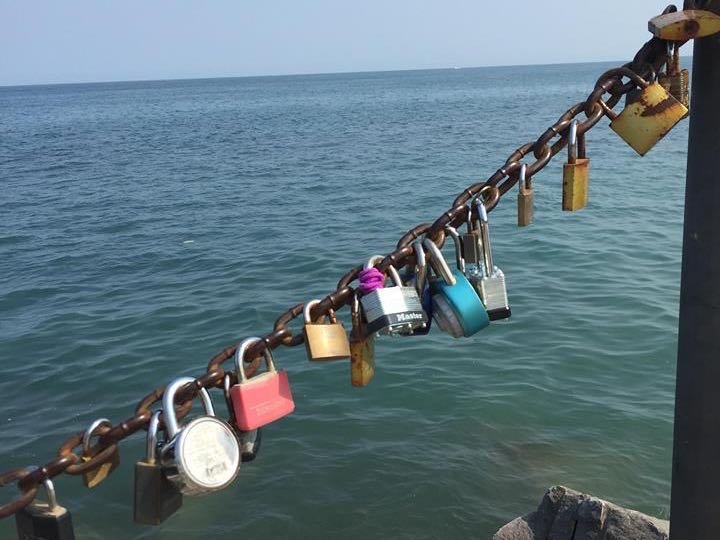 What's sea glass? Scattered within the sand are beautiful colorful rocks that are just waiting to be taken home to somebody's windowsill. This beach makes for a much more secluded stay – which is great for some summer self-care.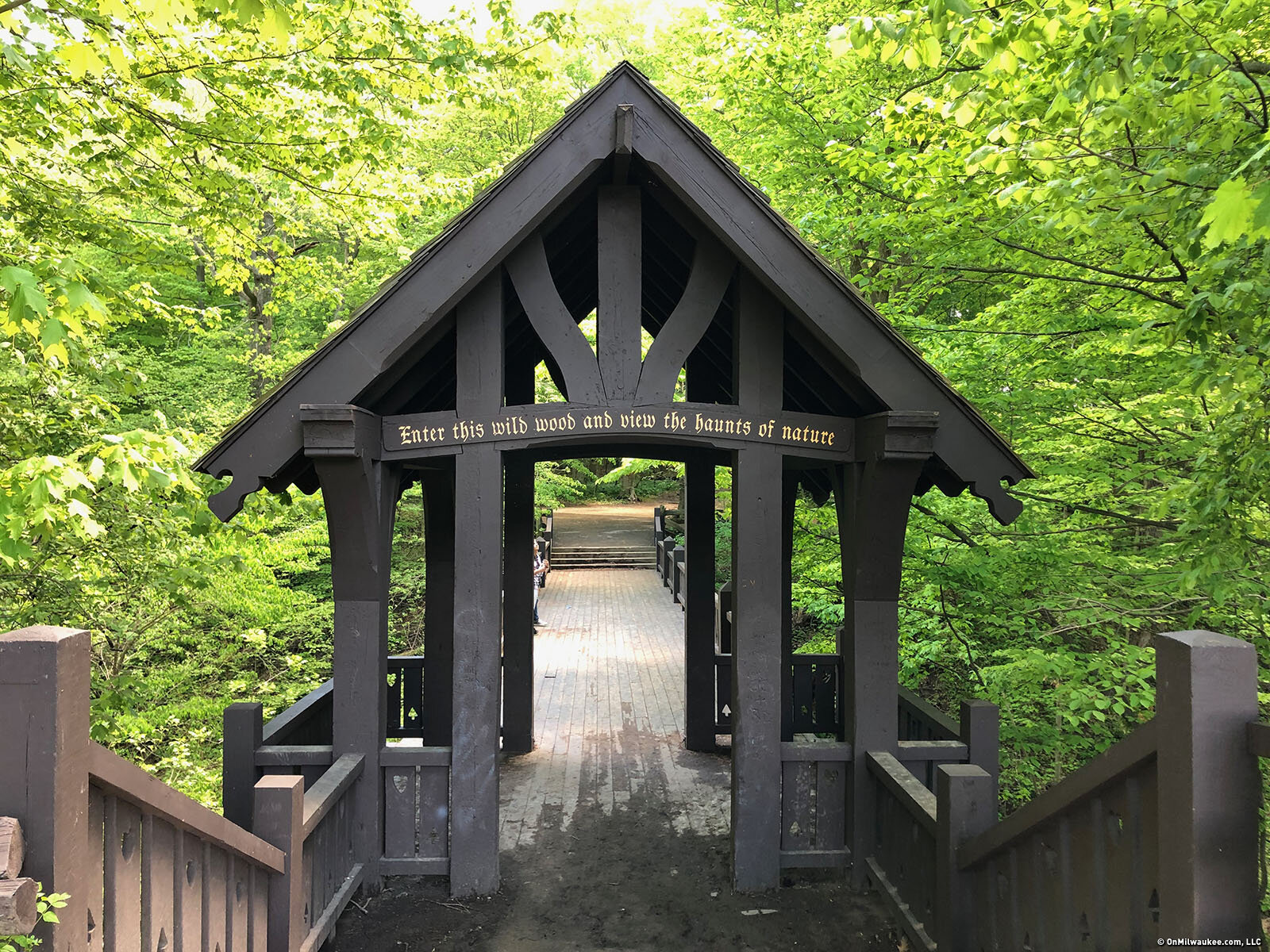 And while you're there, Grant Park is also home to the Seven Bridges hiking trail. The elevation above the lake makes for a stunning view of Lake Michigan that's hard to find elsewhere in Wisconsin. Various flowers, complete with the sounds of rushing water and birds chirping peaceful nearby, truly give a good taste of Midwestern nature. The tall green trees work as guides that lead to the bluffy cliffs overlooking the lake.