"Bar Month" at OnMilwaukee is brought to you by Miller Brewing Company, calling Milwaukee home since 1855. For the entire month of March, we're serving up fun articles on bars, clubs and beverages – including guides, the latest trends, bar reviews, the results of our Best of Bars poll and more. Grab a designated driver and dive in!
Bryant's is no stranger to the Best Martini title. For the third year, it has beaten out other contenders like Hi-Hat, Elsa's and Eddie Martini's to claim the crown for making the best of the best martinis in Milwaukee.
However, when you head to this cocktail lounge, the martinis won't be the only thing that will win you over. The speakeasy atmosphere, excellent service and creative menu will have you falling in love with this place on 9th and Lapham.
Last year, the OnMilwaukee staff chose Elsa's, but mixed it up this year by picking Eddie Martini's. It has martinis that you can pair with excellent dishes, including steak or seafood.
OnMilwaukee editors' pick: Eddie Martini's
Runners up:
2. Elsa's
3. Eddie Martini's
4. Hi-Hat Lounge
5. Blu
This year we also asked a variety of prominent Milwaukeeans to weigh in on their pick for specific categories. For this category, we consulted Michelle Malicki, portfolio market manager for William Grant & Sons.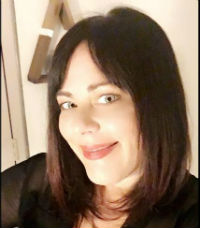 Michelle's pick: The truth is, with the growth of the Milwaukee cocktail scene, there so many amazing spots to choose from. A few new and old haunts come to mind, like the Outsider Bar, Bryant's and the Phoenix Cocktail Club, but the place that has always hit home for me is Carnevor.
That's where I can begin my night with the perfect extra dirty, dry Reyka Martini with an olive or three (sans blue cheese, of course).