The Urban Dictionary defines the term "basic bitch" as follows: "Someone who is unflinchingly upholding of the status quo and stereotypes of their gender without even realizing it."
The tenets that define basic bitchery are somewhat universal; however, there key indicators which offer insights into an individual's tendencies toward being #basic. Even moreso, there are key distinctions that separate general basic bitchery from Milwaukee basic bitchery.
Suffice it to say, if you do any number of the things below, it's totes likely that you're a certified #MKEBasicBitch.
Enjoying avocado toast at Sweet Diner.
Let's be real, millennial basic bitches cannot get enough of avocado toast. Of course, it's also vitally important that the camera eats FIRST and no one takes a single bite until you capture the perfect photo for Instagram.
View this post on Instagram
I mean, come on, who can resist a latte with glitter in it? Ordering a gold latte and being on first name basis with your barista is guaranteed to put you smack dab on the edge of basic. Second runner up? The PSL at Colectivo Coffee... obvi.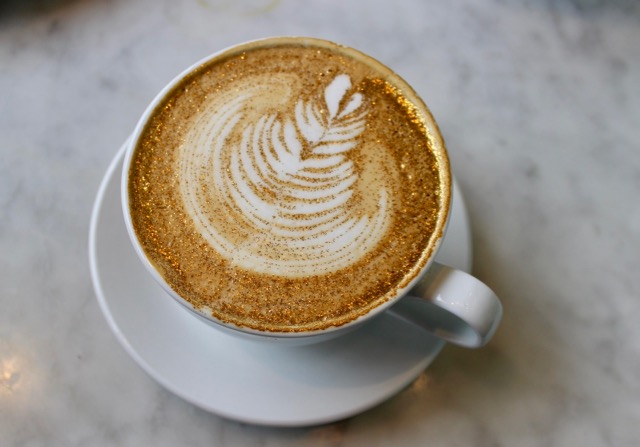 Ordering a long island iced tea at Miller Park
Basic doesn't mean you don't cheer on the home team. Fact is, the #MKEBasicBitch gets louder for every article of Brewers' gear she dons. But, while everyone else has a beer in hand, the more basic among us prefer something sweeter.
Getting a blowout at Drybar
A salon devoted entirely to blowouts where you can drink and dazzle at the same time? If you are devoted to basic bitchery, there's a pretty good chance you check into Drybar on the regular. PS. Yes, it's awesome.
Shopping at Lulu Lemon or Urban Outfitters
Forget the pretty practical things you can find at Target for three times less. If you wanna be #basic, you gotta shell out for that t-shirt. And yes, it might mean you blow your entire paycheck on one pair of leggings. It's all for the sake of fashion, am I right?
View this post on Instagram
Going to hot yoga at Milwaukee Power Yoga
Give yourself 50+ extra #MKEBasicBitch points if you wear your Lulu and Urban apparel to said yoga class. And if you go out for smoothies after.
View this post on Instagram
Milwaukee is HOME; but if you're a basic bitch it's even more vital to ensure everyone knows it... as well as how well you wear it. #Beauty #Instagood
View this post on Instagram
No one can deny the beauty of the art museum, and there is absolutely no denying that a selfie admiring the Bouguereau exhibit (or any exhibit, for that matter) is #art in its purest form.
View this post on Instagram
Dancing on tables at Summerfest
This is likely something many have done, but to achieve true basic status, you've definitely done this while wearing high heels or platforms. If you managed to do it without falling, we applaud your innately basic talent.
Wearing knee-high Brewers socks
If this is Your Crew, proudly wear it on your socks. And you probably think Christian Yelich is totes adorbs.
Jo-Cat's. Enough said.
View this post on Instagram
Trendy tacos and margs are pretty much the basic food groups inherent to basic bitchery.
View this post on Instagram
Drinking bottomless mimosas at brunch
There's nothing better than weekend brunch with your girlfriends, and if bottomless mimosas are on the menu, you've definitely hit the motherload. #drinkdrankdrunk
View this post on Instagram
P.S. #Love
After all that, we feel it's important to clarify one thing: We love you, fellow Milwaukeeans, no matter where you fall on the PH scale.
So have fun. Be yourself. And go out there and embrace your beauty and your city in whatever way you see fit. Basically, we got your backs.
Lori Fredrich, Meghan Chomeau and Catherine McCoy contributed to this story.
Carolynn Buser is one of Milwaukee's loudest and most adamant cheerleaders (don't dare try to disagree). She's the primary voice behind much of OnMilwaukee's social media and content direction, and apologizes in advance if she can be too sarcastic at times.
What else? She's a wine lover, closet trashy novel reader, beauty supplies addict and devourer of cheese (shocker for a Wisconsin born and bred girl, right?). She's also a bit of a foodie, which is a word most of you hate, we know. She works as hard as she plays - and that includes in the gym! So, you've probably seen her at one of the area's newest restaurant openings (and yes, she will share her opinions good or bad) or enjoying a cold one at a local pub.
All in all, Carolynn's a believer in positive thinking and will do her best to smack down your negative ones while writing about her city, her loves, quests and more.