Get ready to soak up more bar articles, imbibable stories and cocktailing content, brought to by Miller Lite. For more of our Bar stories click here!
True to its Brew City nickname, Milwaukee is no stranger to bars – to the point that we have more drinking spots than grocery stores. Some might say we've got a problem; we'd say we just have our priorities straight.
But with so many places from which to choose, it's easy for some locales – even truly classic Cream City clubs – to fall between the cracks or hide in plain sight. They may not be the fanciest places or the most hip, but without them, a part of Milwaukee's welcoming neighborhood soul would go missing. And here are just a few of those hidden gems that you definitely shouldn't forget – and that you should discover for yourself for your next drink.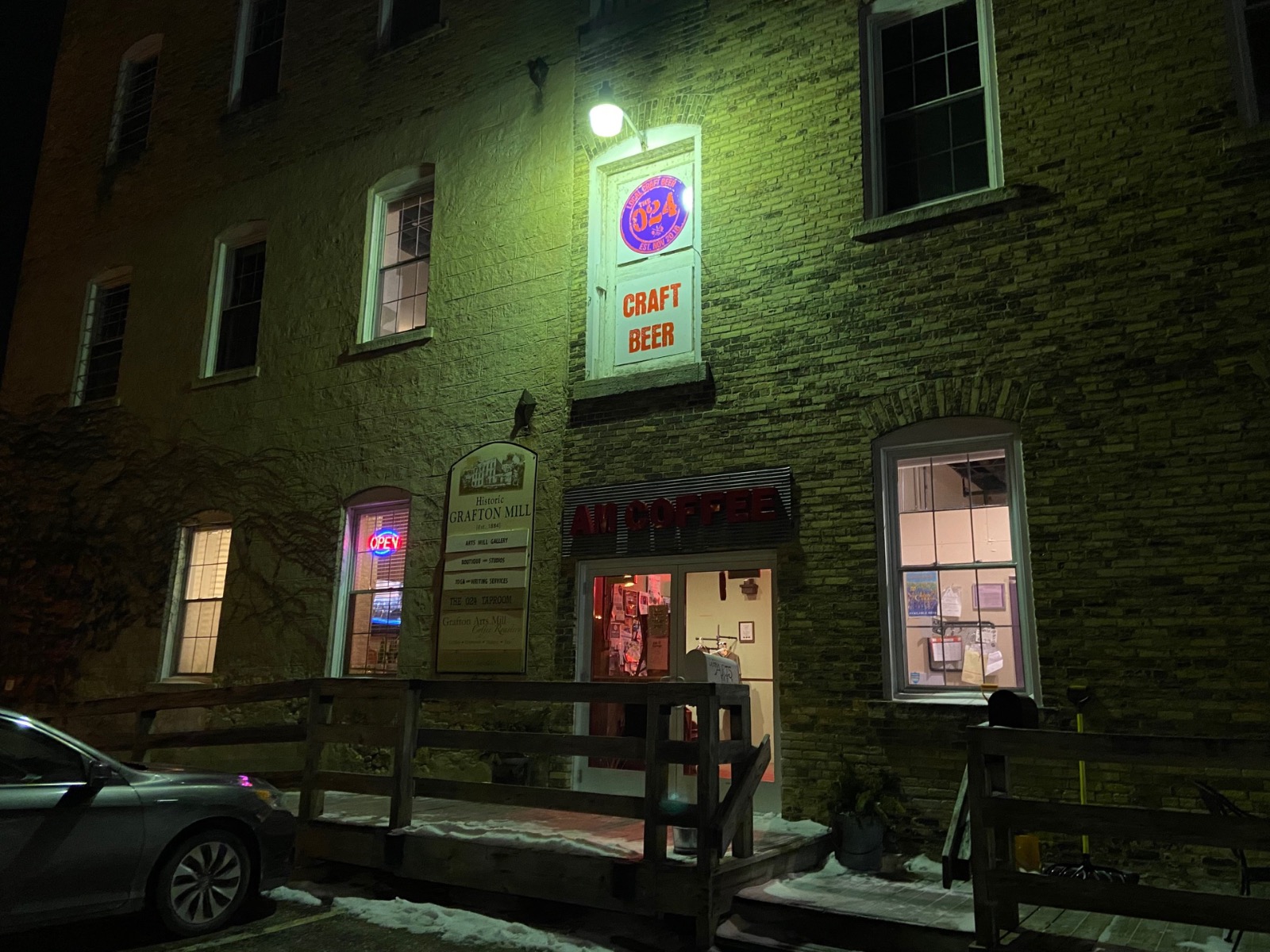 1300 14th Ave., (262) 853-7354
the024grafton.wixsite.com/home
[Read more]
"A shared space that holds maybe a few dozen, The 024 is a humble taproom that's very much a room (though on warmer days there is a riverside patio that can seat an extra 20 beer lovers). But the snug space and intimate neighborly vibe are features, not bugs, combining with the décor – tans and reds with lovely wooden tables – to create a cozy and homey atmosphere that feels warm and welcoming even on just your first visit. Plus, the unassuming space makes The 024 feel like a true hidden gem, the kind of place where there's a bonus thrill because you sense you're in on a cool secret."
261 E. Hampton Rd., (414) 810-1656
aliotaspub.com
[Read more]
"The fact is, Aliota's – a decidedly unextraordinary looking pub, located in a strip mall next to a coin laundry – is among the best illustrations for the phrase 'don't judge a book by its cover' that I've ever encountered."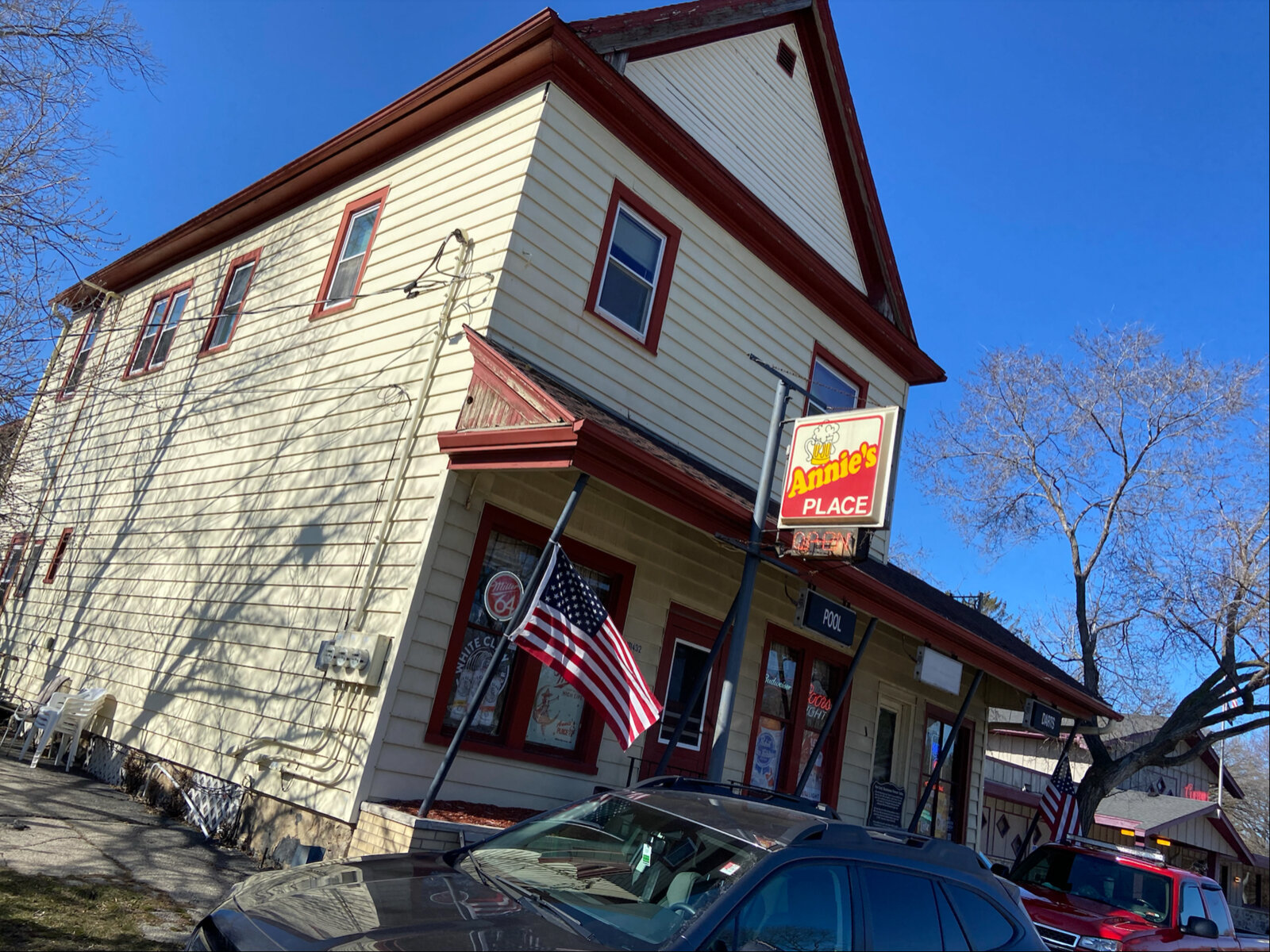 10432 W. Forest Home Ave., (414) 529-2483
[Read more]
"So … what's that place's deal? After decades of asking that question, it was my turn to solve this tan, time-tested mystery sitting in plain sight for myself. And it turns out Annie's Place's deal is that it's delightful, a deeply frill-free but also deeply friendly neighborhood tap and hangout that earns the "Cheers" theme song references it inevitably inspires. Annie's is indeed the kind of place where everybody knows everybody's name and has a story to tell – and if you don't, you soon will on both accords."
722 E. Burleigh St., (414) 372-7880
[Read more]
"An unexpected sight greeted me as I recently walked into Art*Bar: no art. The Riverwest tavern, found at 722 E. Burleigh St., had just finished its latest gallery: a popular showing of miniature art pieces, in its aftermath leaving tiny pinholes where tiny art once wallpapered the bar. Sure, there's a flashing 2020 sign with some paper snowflakes near the front – but other than those small echoes, Art*Bar was mostly artless.
"For some, it may look a little sad or empty, but for Don Krause, who's owned the bar for 16 years, it's a thrilling image: a blank canvas."
6501 W. Bluemound Rd., (414) 258-9881
balistreris.com
[Read more]
"Balistreri's Bluemound Inn is a welcoming spot that's worth a stop any time of year, but it's particularly wonderful during the month of December. The Italian-American bar and restaurant is festooned with Christmas lights and decorations, including full-sized trees, garland, ornaments, nutcrackers, angels, stars, candy canes and kid-sized Santas."
122 Cottonwood Ave. in Hartland, (262) 367-6627
beersnobshartland.com
[Read more]
"Located just off the main drag in Hartland, Beer Snobs Ale & Eats isn't exactly a tough place to find. But it's a true gem for Lake Country beer lovers looking for a place to sample something new."
3907 S. Lake Dr., (414) 744-3722
[Read more]
"Paul Frenn – along with his wife, Jennifer – opened Bert's Bar 10 years ago and is the "face" of the friendly St. Francis-based tavern and restaurant, 3709 S. Lake Dr. He's also not particularly picky what you call him. 'People think my name is Bert and call me that all the time. I'm fine with that,' says Frenn."
1000 E. Burleigh St., (414) 264-3500
[Read more]
"As soon as you're welcomed through the door, though, you're welcomed into Bosco's extended family. Upon a second visit on a rainy afternoon, I didn't arrive to another movie conversation but I did find the same friendly, conversational vibe, eager to talk with anyone about anything, ranging from local gossip (the hot topic, in this case, was the naming rights for the new arena) to personal histories and everything in between. By the end of the trip, I felt like I knew all my fellow patrons, that they knew me and that we'd be picking up the conversation right where we left off next time – all in a little over an hour."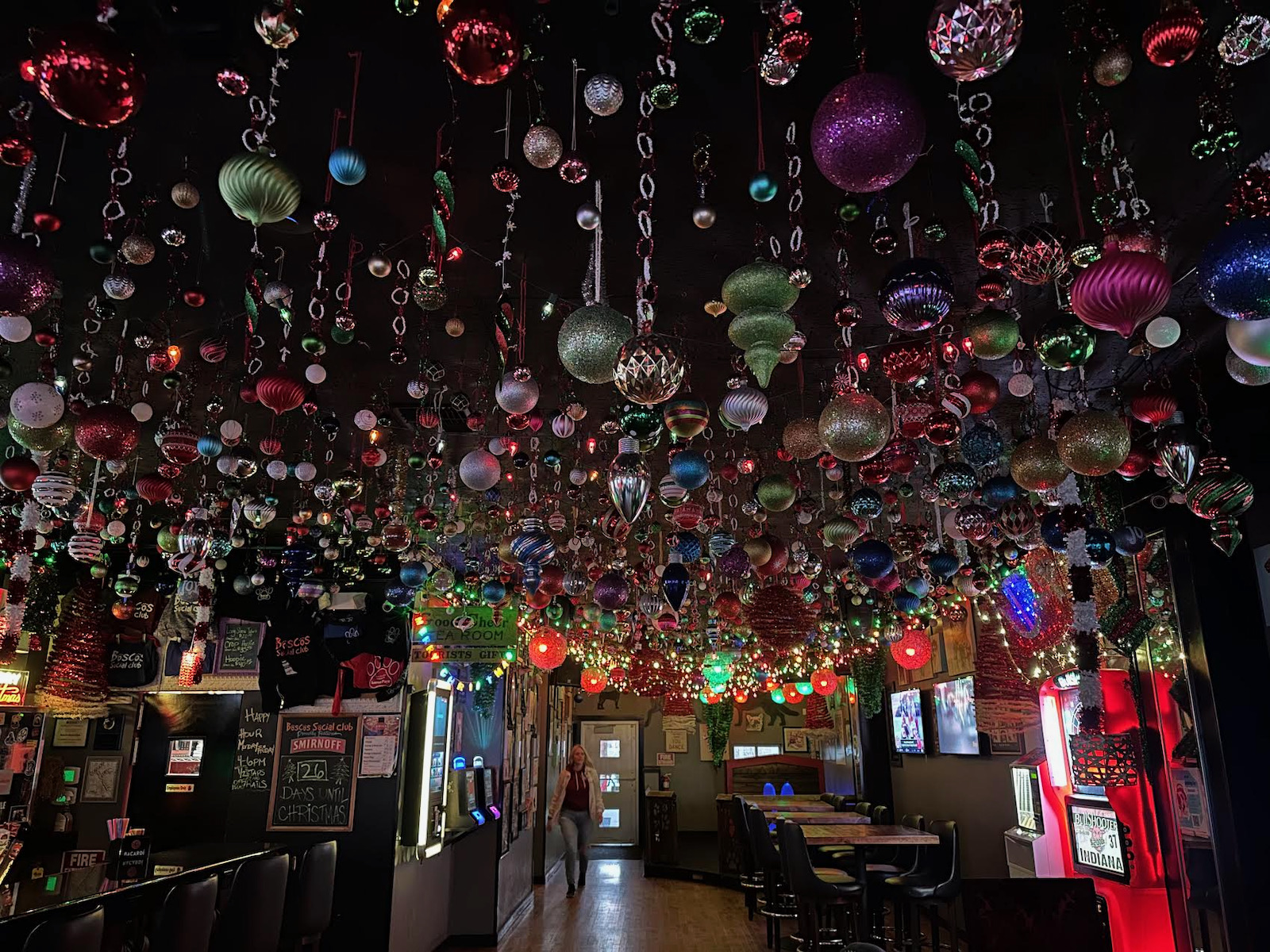 "Most of the year, dogs rule the roost at Bosco's Social Club, 260 W. Main St. in Waukesha, but during the holidays, it's more about the reindeer. And the Santas. And the lights. And the vintage ornaments. So. Many. Vintage. Ornaments."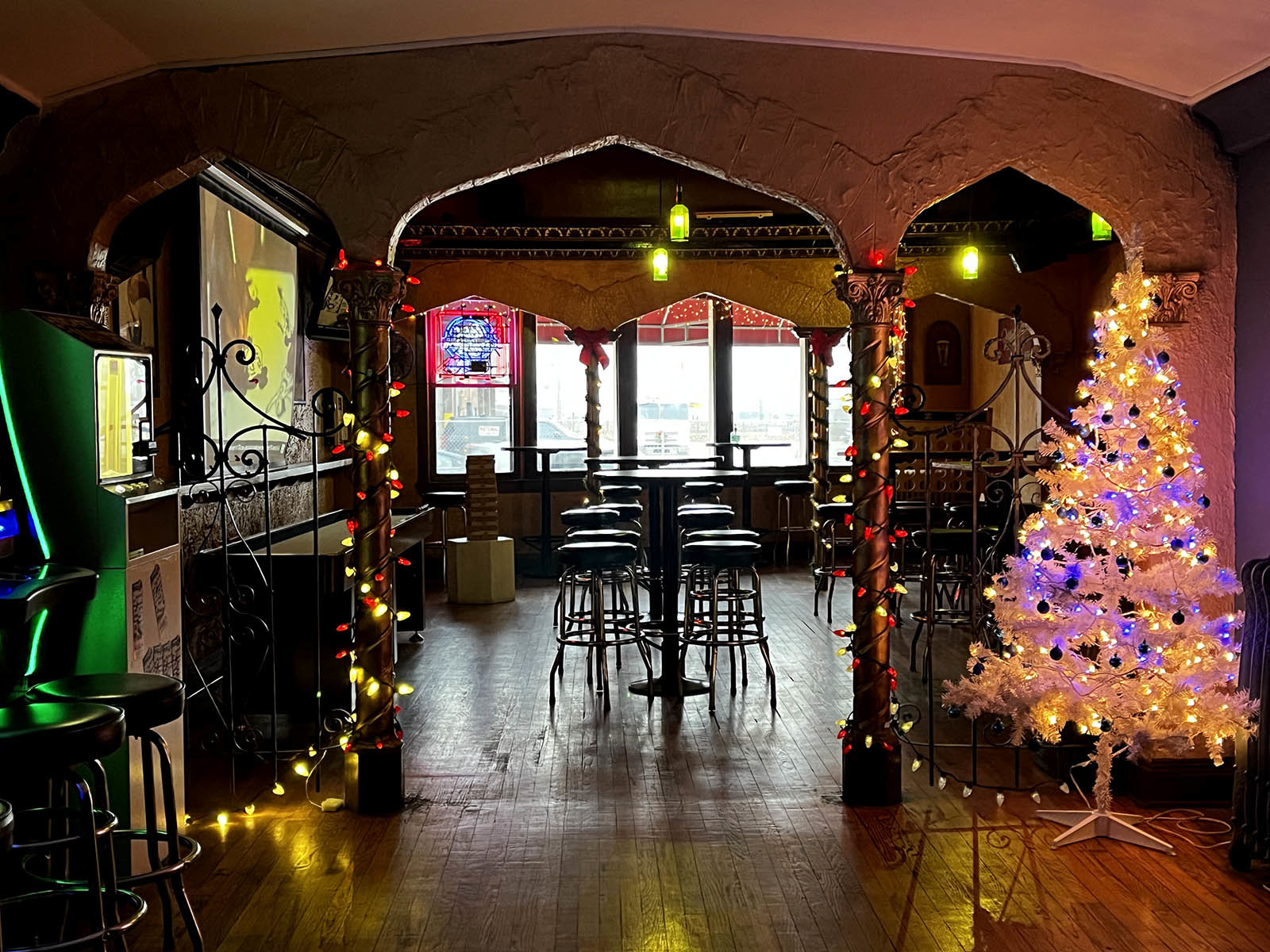 1753 S. Kinnickinnic Ave., (414) 389-5337
[Read more]
"The Bottle occupies a building that has been a tavern for well over a century. The original building permit is no longer on file at the city, but according to the Wisconsin Historical Society, the structure dates to 1890 when it was erected by the Schlitz Brewing Co. as a tied house along a popular street connecting Milwaukee's near South Side to Bay View, which had been annexed to Milwaukee just three years earlier."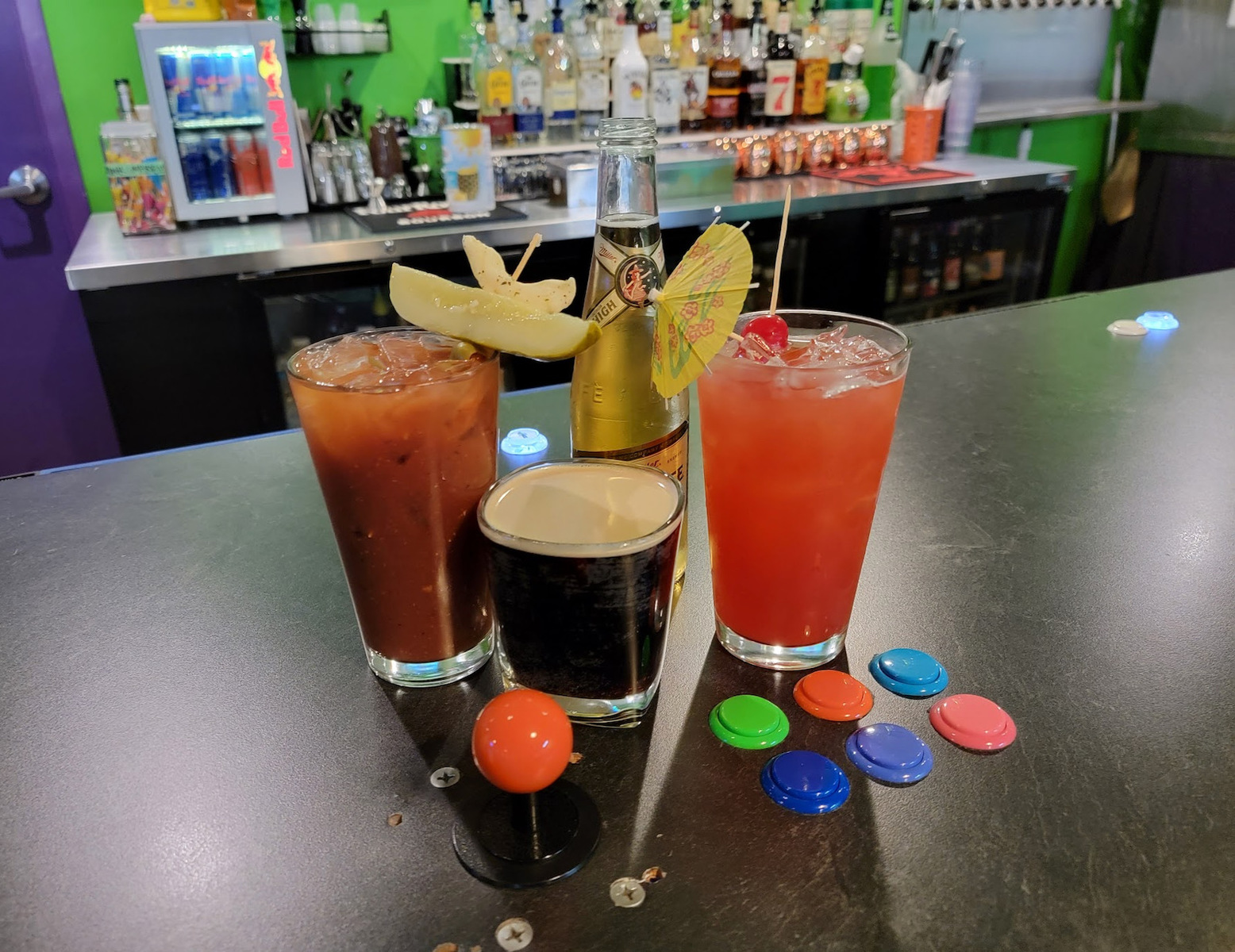 2801 S. 5th Ct., (414) 312-4357
bouncemilwaukee.com
[Read more]
"Bounce Milwaukee is already tucked away in an industrial area in Bay View, but the adults-only bar is even a bit more secluded."
3105 W. Forest Home Ave., (414) 312-8402
[Read more]
"The bar is also known for Daniels' Bloody Marys. Although she will make one with vodka, she highly recommends gin as the main spirit. Daniels mixes her Bloodies with extra pickle juice and horseradish and garnishes with a pickle spear, string cheese, marinated mushroom, sausage link and a pepperoncini.
"'It ain't nothing like a Sobelman's, but I don't want a whole chicken in my Bloody anyway' says Daniels."
6343 N. Green Bay Ave., (414) 797-0710
thebrickpubandgrill.com
[Read more]
"When we first told you about The Brick, a week after it opened in 2015, there was a lot of talk about continuity – the pub lives in the same space where Tim's grandfather operated Wren's II, and across the street from the original Wren's, which stretches back to 1961. It turns out that the regulars – and there are lots of them – definitely remember the history of the Hren family, and coming to the Brick, it's like they never missed a beat."
3158 S. Howell Ave., (414) 482-4941
[Read more]
"Some of the best taverns in Milwaukee are the ones that don't mess around. The ones that are entirely without artifice. They feel comfortable, homey. What you see is what you get. These are the ones where the owner is typically standing right behind the bar waiting to serve you. This is The Bubbler, 3158 S. Howell Ave., owned by Teri Bashaw and run by Bashaw and her two adult children."
1503 S. 81st St., (414) 302-9688
[Read more]
"'Unless you're an assh-le, you're welcome here,' says owner Lawrence Robe, Jr., who bought the bar in the summer of 2019, just two days before the busiest time of year: the Wisconsin State Fair. Just two blocks south of Greenfield at 1503 S. 81st St., Capt'n Nick's sign is visible from just outside the festival grounds. 'That sign's like a beacon for walk-in customers,' he says. 'You can't even have signs like these in West Allis anymore – this one got grandfathered in – and I'm keeping it as long as possible.'"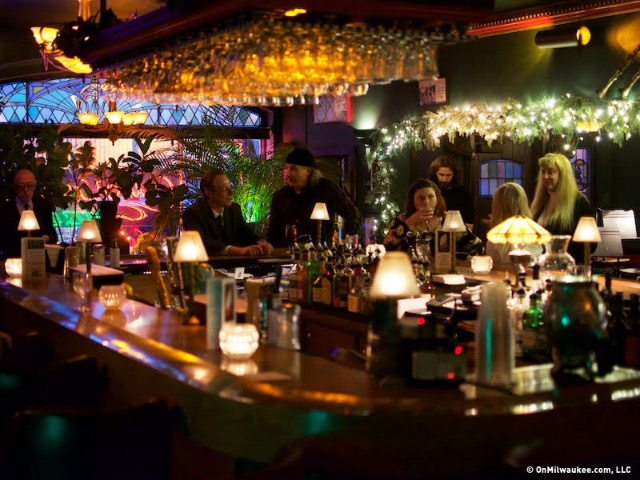 401 S. 2nd St., (414) 221-9444
[Read more]
"Most of the jazz clubs in the Bronzeville neighborhood that were hopping in the 1940s and 1950s have closed, leaving Caroline's one of only a few jazz clubs left in the city. But Rubitsky says she has noticed a strong revival of the genre, particularly in the past three years."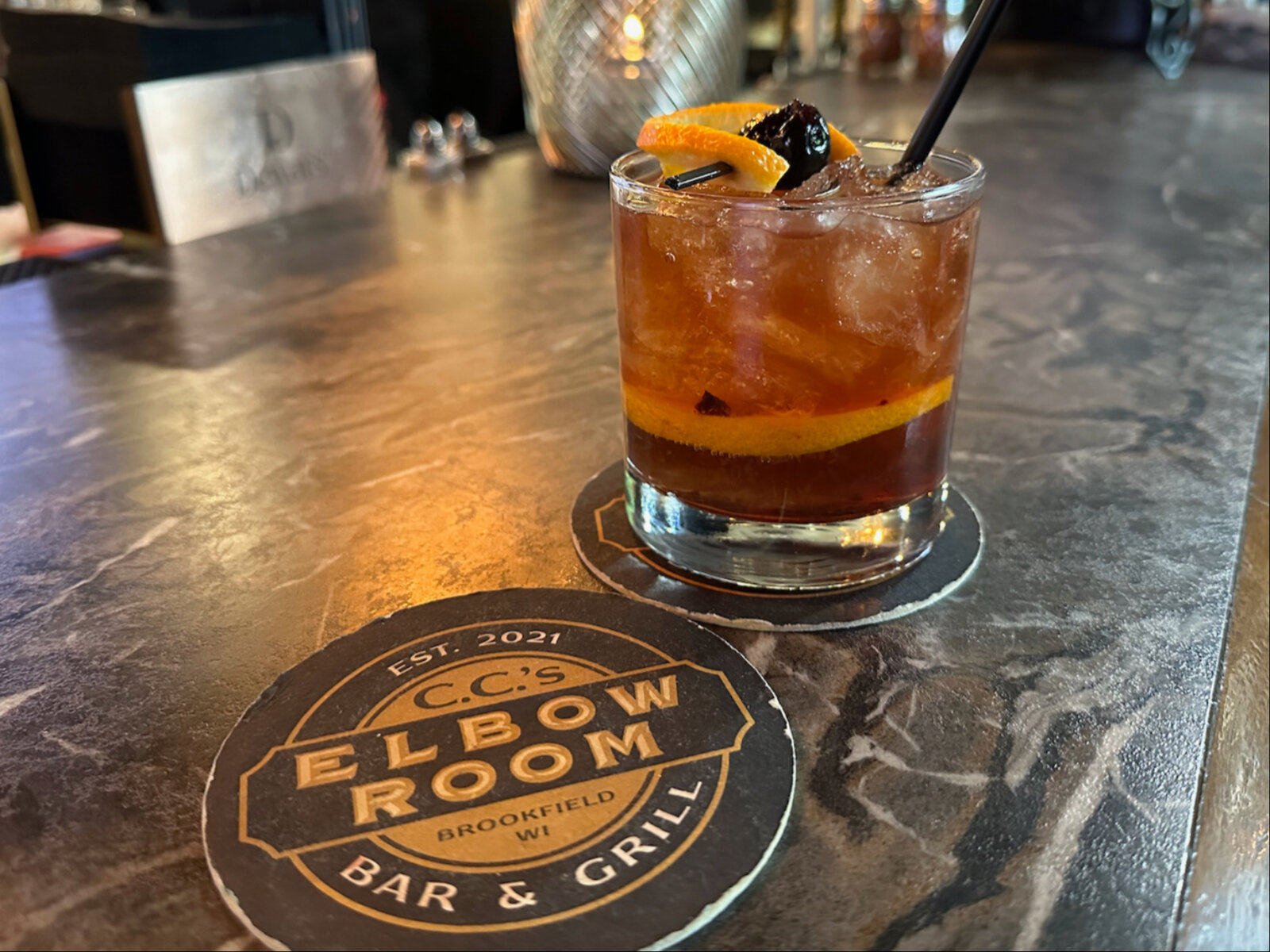 2850 N. Brookfield Rd., (262) 409-3797
ccselbowroom.com
[Read more]
"Opening a corner bar and restaurant is a dream fulfilled for Cee Cee Ceman, who started working in the service industry when she was 15. She also worked as a pie-maker for Marie Callender's. But for most of her adult life she was a wife and mother to two girls, now grown. When Ceman's husband passed away and her daughter was diagnosed with stage 4 cancer (she is currently in remission) she gave serious thought to what she really wanted to do.
"'I still have a lot of life in me and I love the hospitality industry,' she says. 'Someday, I might travel, but for now, this is exactly what I want to be doing.'"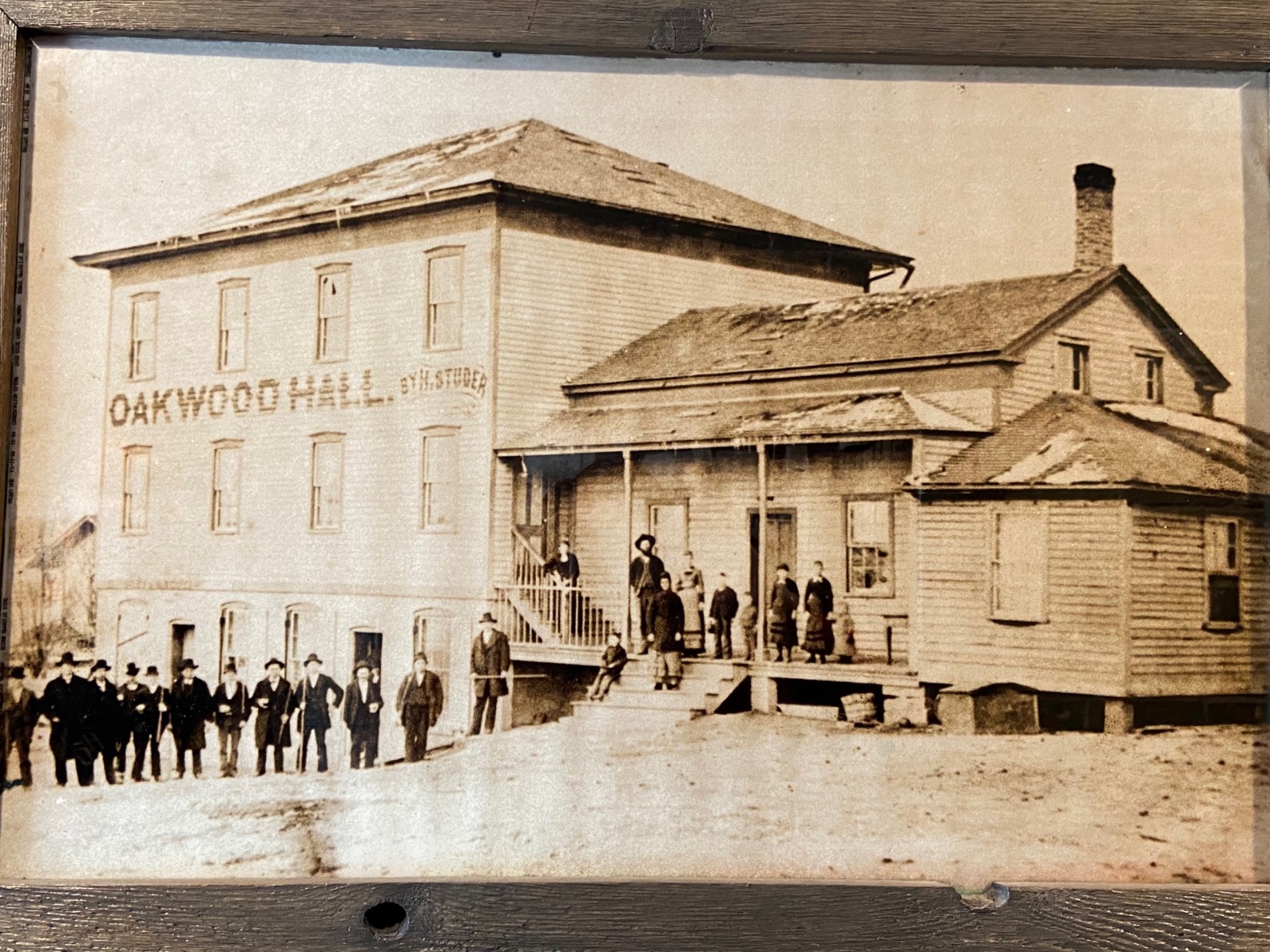 812 W. Oakwood Rd., (414) 762-9844
cellaronoakwood.com/
[Read more]
"The city of Oak Creek has seen a lot of changes, new developments and exciting additions over the recent years. Yet one of the most bustling places in town is actually one of the oldest, built before Oak Creek was even 'Oak Creek.'"
5527 W. National Ave., (414) 383-7388
[Read more]
"Gary Janocik knows that his bar – which is on the ground floor of a five-unit rooming house – sometimes gets a bad rap because, well, it's on the ground floor of a rooming house."
2417 N. Bartlett Ave., (414) 332-2440
championspub.com
[Read more]
"Since Greenya bought the business in 2000 a lot has changed at Champion's – and a lot has not. The dramatic artichoke wallpaper remains the same and the vintage dark wood back bar is reminiscent of many rounds of drinks from long ago ... Photos of Greenya's family members are framed and displayed on the wall, including one of his grandfather and another of his grandmother and other family members when they appeared on the 'Family Feud' game show in the '80s."
2501 S. Superior St., (414) 483-6335
clubgaribaldi.com
[Read more]
"Seriously, the 'Cheers' reference is a tired one, but the idea of a third place where you're so comfortable and well-known that it feels like being among friends in your own home remains so powerful that we all just keep coming back to it. That's how I feel about Club Garibaldi, 2501 S. Superior St., a place I first stepped into at some point in the 1980s when a band I was in played some gigs in the back room, unknowingly joining a dance hall tradition at the Bay View corner tap that runs back into at least the 1920s."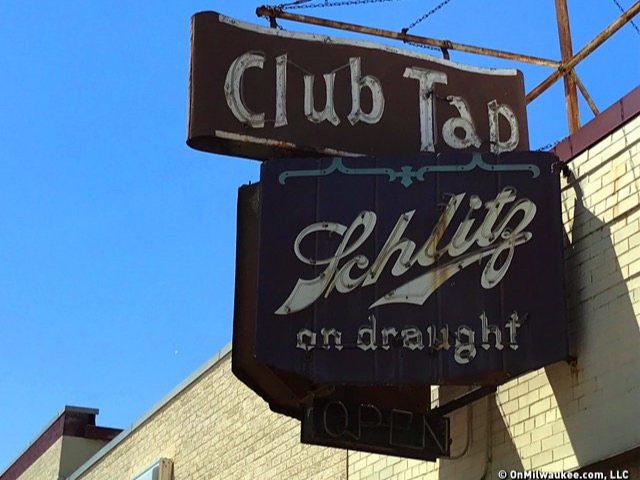 8828 W. North Ave., (414) 257-4142
[Read more]
"There's a dart board, a few TVs showing the Brewers game, a lovely mosaic in the floor right inside the door, but Club Tap is a place to have a drink, maybe a pizza (definitely a pizza) and talk. In short, it's a classic Milwaukee-area tavern ... like you'd find 80 years ago, I bet. I nudge (owner Tony) Lalli to tell me what he thinks is the secret to the Club Tap's longevity and I realize that it's all around me. There's no secret sauce. There's just relationships and cold beer."
5356 S. 13th St., (414) 281-8175
coachspubngrill.com
[Read more]
"(Owner Corne) Hanssen, who grew up in Bay View and graduated from Marquette High School, was a letter carrier for 32 years. He met a lot of people over the years on his mail route, some of whom are customers today.
"'If you treat people right, they come back to you,' says Hanssen."
7342 W. State St., (414) 476-3070
[Read more]
"First, let's get a few things straight. Opened in 1985, Colonel Hart's, 7342 W. State St., is by now a Tosa Village landmark. Also, there was no Col. Hart. The story goes that before he opened the bar, Tim Capper worked at Major Goolsby's Downtown, and he wanted to outrank his former boss, so he grafted the rank of colonel onto the name of the park across the street from his new place and ... voila!"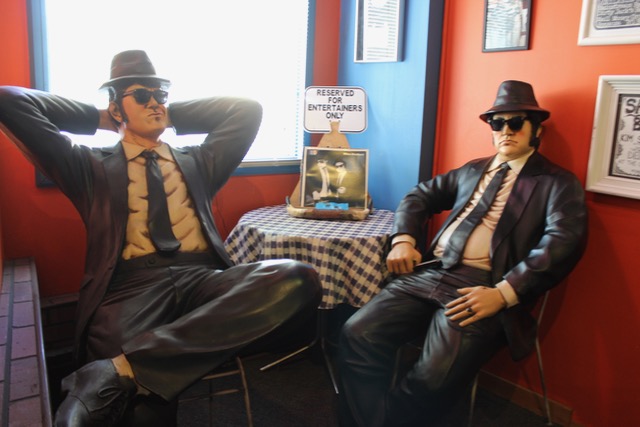 2127 W. Wells St., (414) 344-1262
[Read more]
"There are certainly places more blatantly difficult to find. But few are more hidden in plain sight than Conway's Smokin' Bar & Grill at 2127 W. Wells St., an old-school Irish bar that boasts not only a delightfully quirky interior, but also a kitchen that pushes out a menu of basic comfort foods and smoked meats." (Temporarily closed through the month of January.)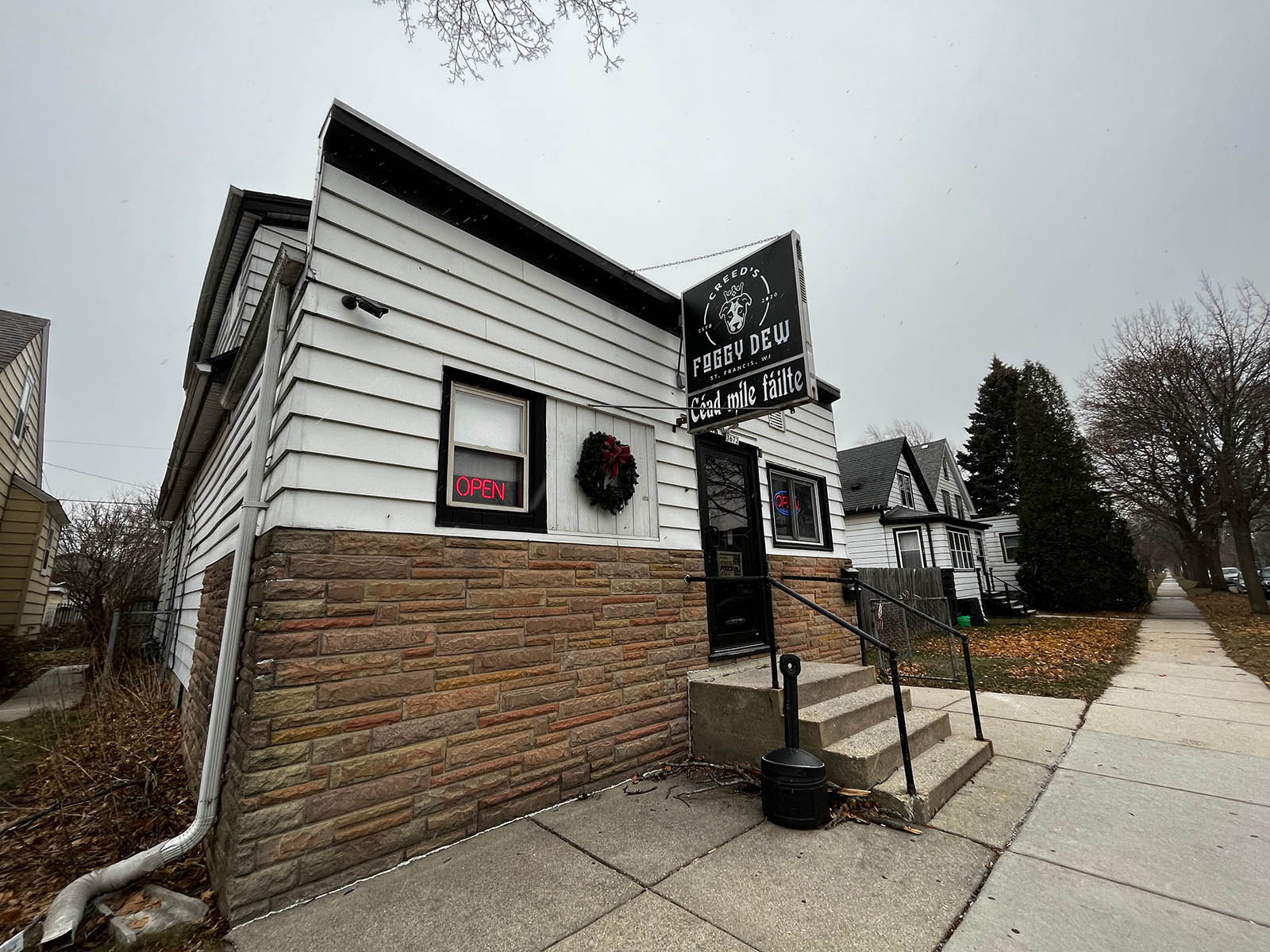 3672 S. Kansas Ave., (414) 837-3757
[Read more]
"Formerly Nino's and Nino's II, Foggy Dew opened in the modest-sized tap in the midst of a pandemic, but the neighborhood was ready from the start to get comfortable again in this space that has housed taverns at least since Repeal."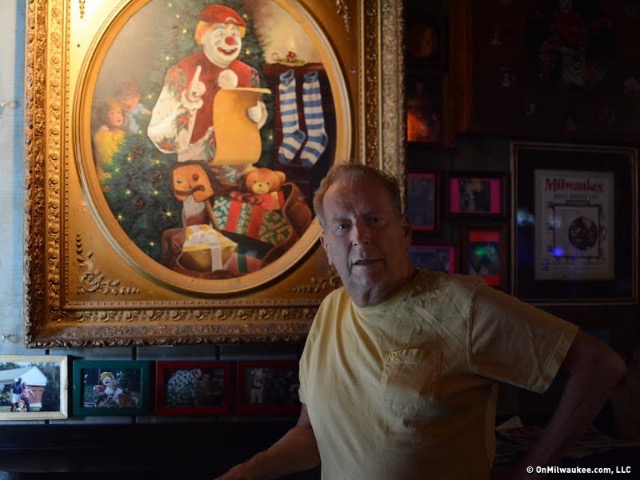 6132 W. Capitol Dr., (414) 463-6920
[Read more]
"There probably isn't another bar in the world that's known primarily for its soup, clown paintings and Christmas decorations, but that's part of what makes Dale's of Milwaukee, 6132 W. Capitol Dr., so extraordinary."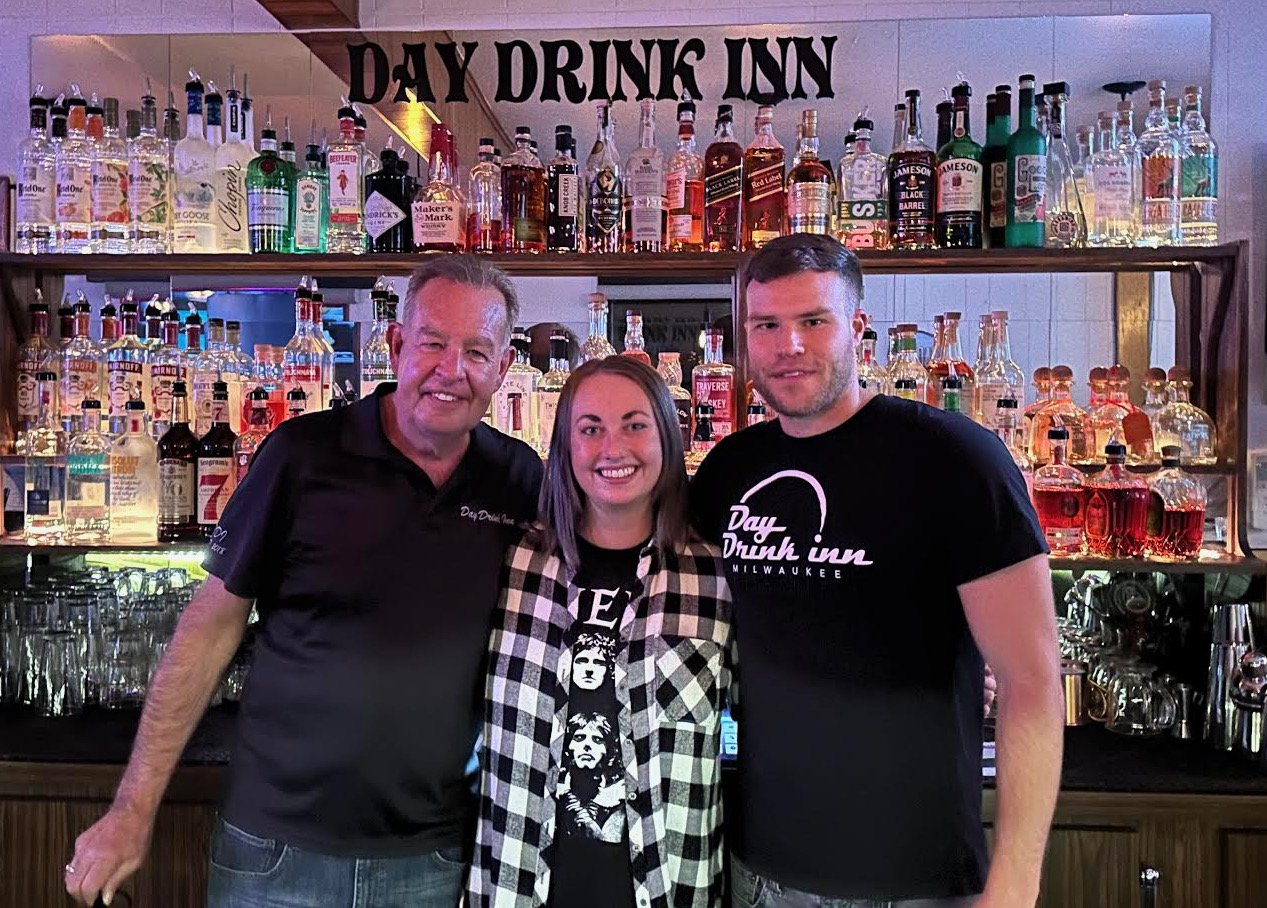 312 W. Plainfield Ave.
[Read more]
"The Day Drink Inn, 312 W. Plainfield Ave., opened only four years ago, but because it was a tavern under different names and ownership for 60-plus years prior, it feels like a spot that's been around for ages."
2201 S. 55th St., (414) 541-4729
[Read more]
"We stopped by Dick & Gloria's Cocktails & Dreams on a Thursday morning around 11 a.m., and five or six regulars were perched at the horseshoe-shaped bar watching 'The Price Is Right.' Most of them had Mount Royal and seltzer mixers in front of them.
"'It's our most popular drink,' says bartender, Dawn. 'I'm not even sure why.'"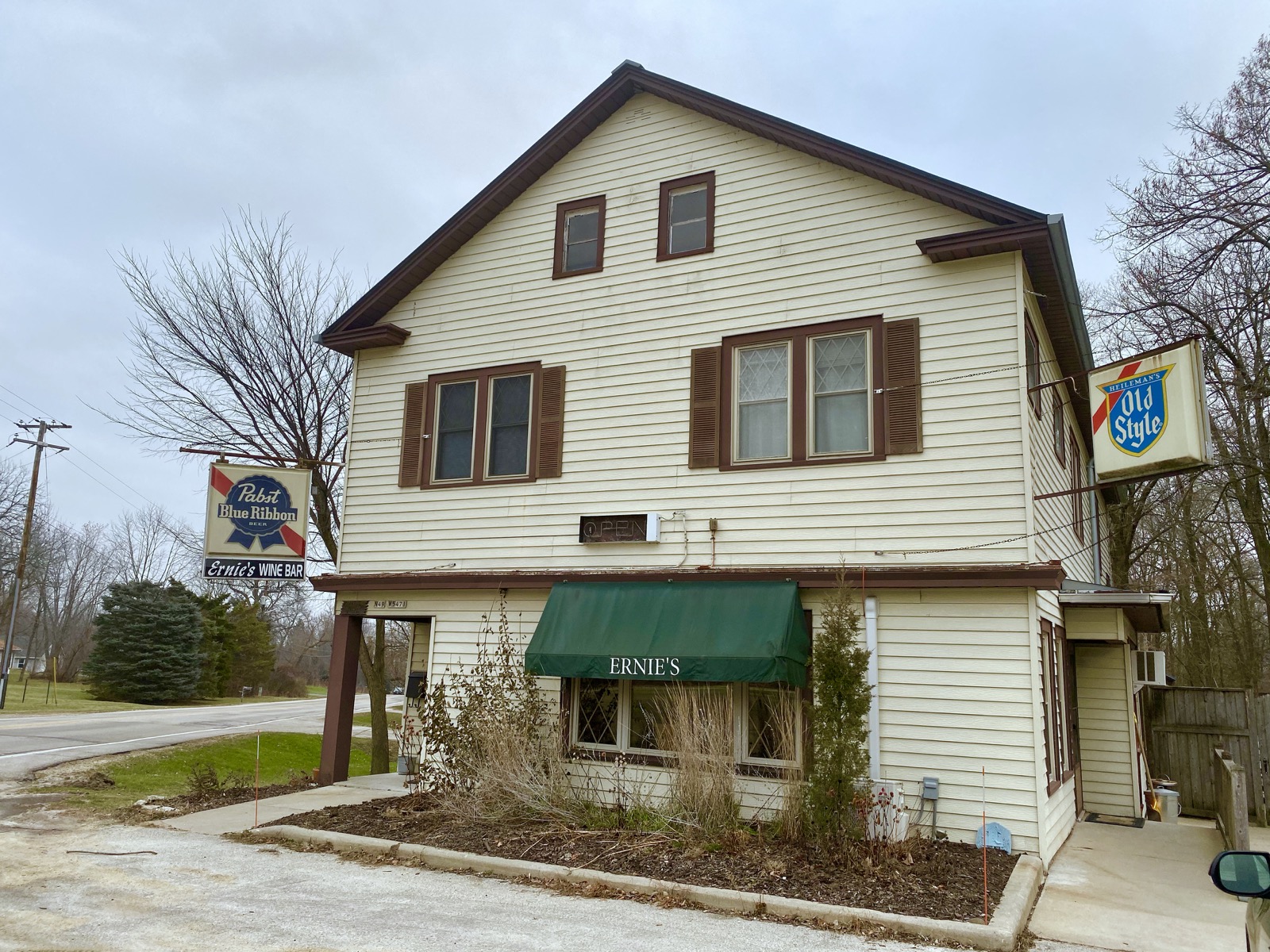 N49W5471 Portland Rd., (262) 375-9200
[Read more]
"Arrive at 4 p.m., and the bar will be quiet. But hang around for an hour or so and the regulars will arrive. They'll gather around the seven-seat bar where they'll greet one another and chat about their day while nibbling on pistachios and enjoying a glass of wine, a cold beer or one of owner Ben Grade's popular hand-muddled old fashioneds. (Some say they're the best in the State.)"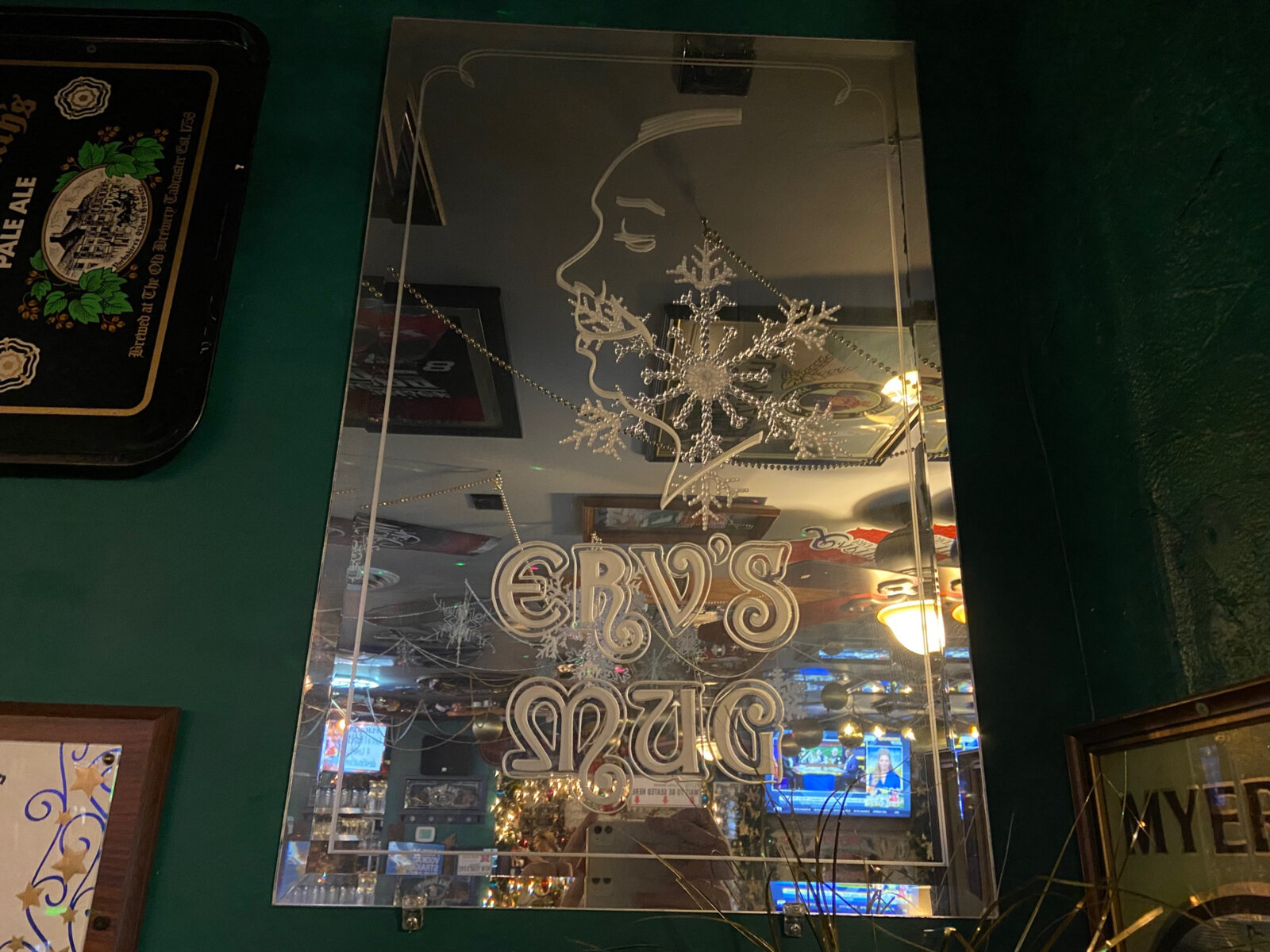 130 W. Ryan Rd., (414) 762-5010
ervsmug.com
[Read more]
"Erv's Mug is typically filled to the brim – but come holiday season, it's practically overflowing.
"Even if you didn't know about the local bar and restaurant's tinsel-happy tradition, you can practically see the festive cheer all the way from Ryan Road, with cutouts of bright cartoon characters riding a 'Ho Ho Express' Christmas train on the patio, a Christmas tree window cling in the front door and the soft glow of electronic sex gleaming in the window (aka a 'Christmas Story' leg lamp drape). Then you actually walk into the Oak Creek icon, found at 130 W. Ryan Rd., and discover the rest of the winter wonderland inside, halls fully decked with countless Christmas items. They are literally countless – owner Danielle Baerwald couldn't even fathom a guess at how many holiday trinkets, trains and snowflakes cover their walls and ceilings, which already come well-packed with brewery signs, old photos and beer tappers."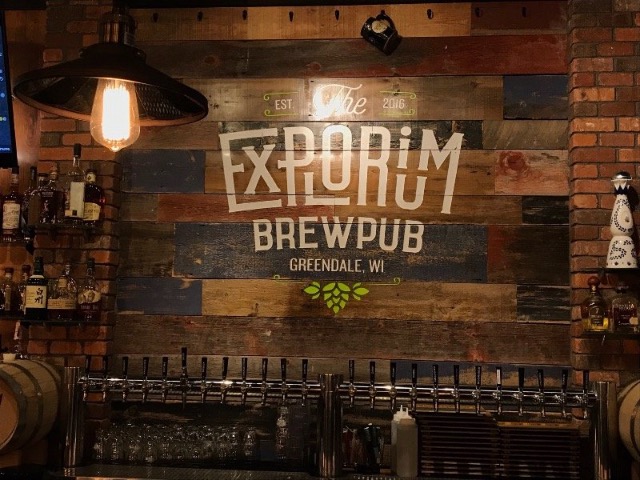 5300 S. 76th St., #1450a, (414) 423-1365
exploriumbrew.com
[Read more]
"While the traditional anchor stores have shuffled in and out during the brewpub's time, it's now Explorium, modestly sitting in their shadow, playing the role of the neighborhood hangout those big boxes, national chains and food courts once did – and with a beer version of an Orange Julius to match. (It's a milkshake IPA called Mallrats.)"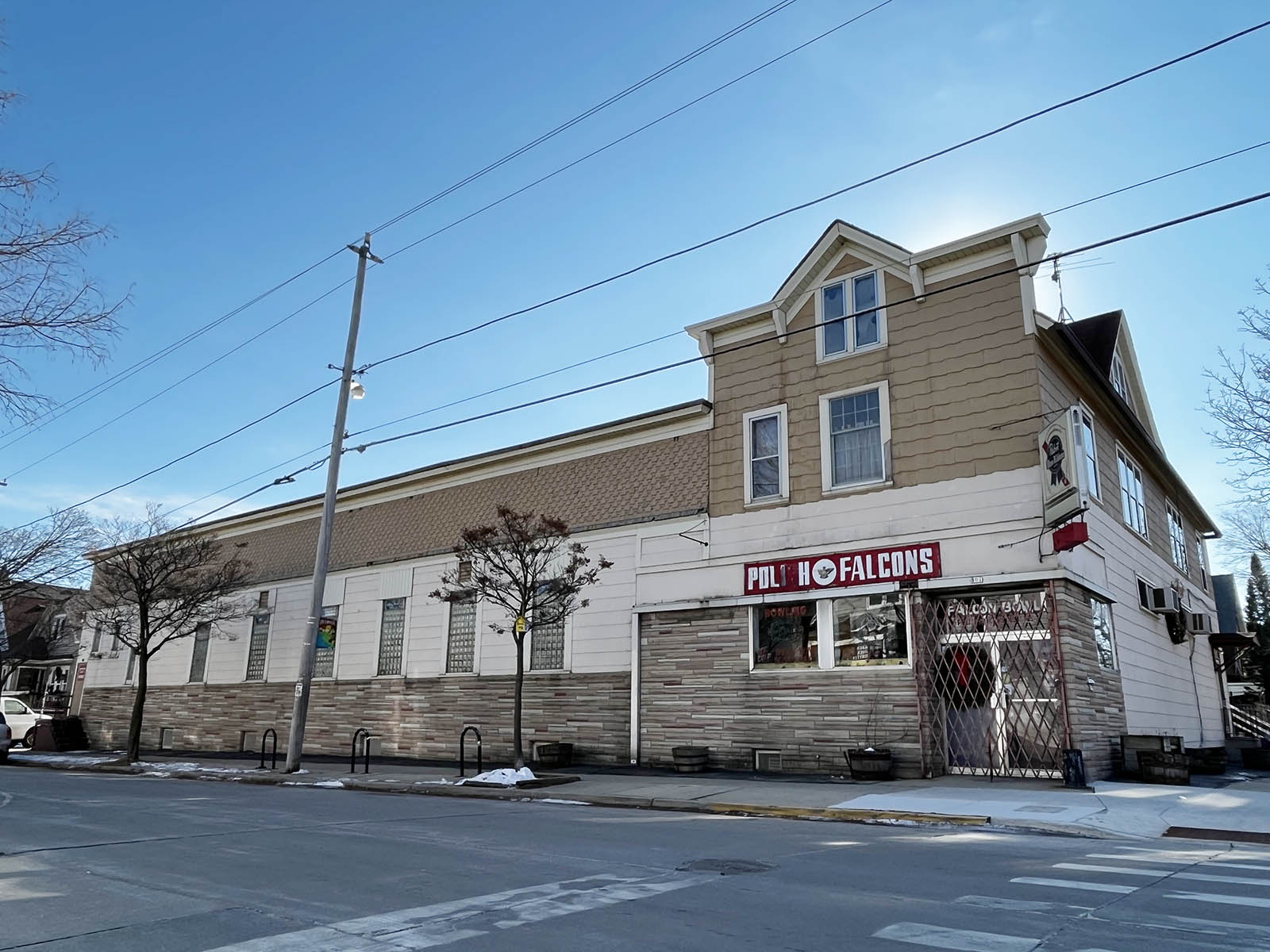 801 E. Clarke St., (414) 264-0680
[Read more]
"As Riverwesterners and Milwaukeeans at large shifted uncomfortably in their seats awaiting news of the future, what is perhaps the best possible news finally emerged."
2800 S. Kinnickinnic Ave., (414) 763-1177
[Read more]
"Patti D'Acquisto says she never intended to own another bar.
"The former co-owner of Maiden Voyage on Van Buren and Brady has, instead, focused on the salon she runs. Her ex-husband continues to run the bar, which was renamed Sal's after it moved up Menomonee Falls.
"But then her friend wanted to sell, and here she is, running Frank's Power Plant, which recently reopened at 2800 S. Kinnickinnic Ave., in Bay View, after a brief closure for cleaning and renovation."
819 S. 2nd St., (414) 643-5843
fluidmke.com
[Read more]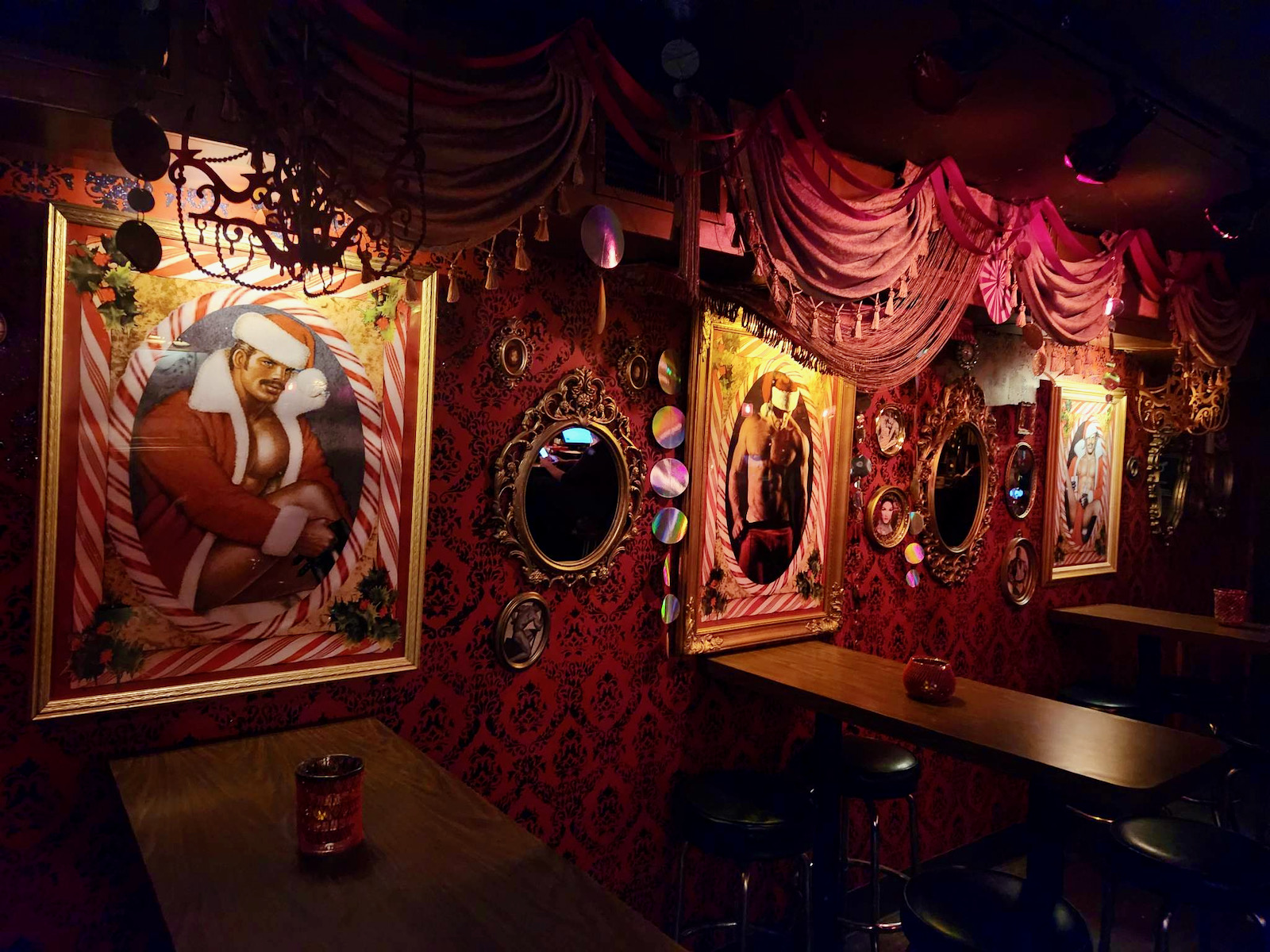 "You may have noticed that after two decades, Fluid on 2nd, 819 S. 2nd St., in Walker's Point, recently changed its logo, replacing the martini glass theme with one laced with Champagne bubbles. That new logo also gave owner Bill Wardlow inspiration for a theme for this year's holiday decor in the tavern, which he describes as, 'a progressive gay bar ... open to everyone.'"
627 E. Main St., (262) 524-8899
[Read more]
"If you've driven past Fuzzy's Sports Pub & Grill, 627 E Main St. in Waukesha, but you've never stopped in, you might well be surprised by what you find inside. Sure, Fuzzy's has a full bar that serves up pretty much any sort of cocktail, along with tap beer including Blue Moon and selections from breweries like Leinienkugel's and Waukesha's Raised Grain. And, yes, you'll probably find sportsball games playing on the televisions mounted on the pub's walls.
"But the main draw at Fuzzy's isn't likely what you'd expect."
7170 W. Burleigh St., (414) 442-4280
[Read more]
"I don't know about you, but when I have a drink, it puts me in the mood for a nosh, too. So, I love a friendly neighborhood tap that has a kitchen that serves good food. And add a jigger of history and I'm hooked. With its intimate triangle-shaped bar, midcentury modern architecture, a welcoming owner and a killer fish fry, Gard's, 7170 W. Burleigh St., has all of that."
502 E. Garfield Ave., (414) 374-4502
[Read more]
"'Swinging into the future' humbly declares the sign outside Garfield's 502 – or perhaps the future is swinging its way toward the club, considering the excitement growing out just south in the new arena district. But while an exciting future is mere minutes away, the beloved local bar and eatery – fittingly named after its address at 502 W. Garfield Ave., fit snugly between the Halyard Park and Bronzeville neighborhoods – still knows where its roots lie: in its past and in its community."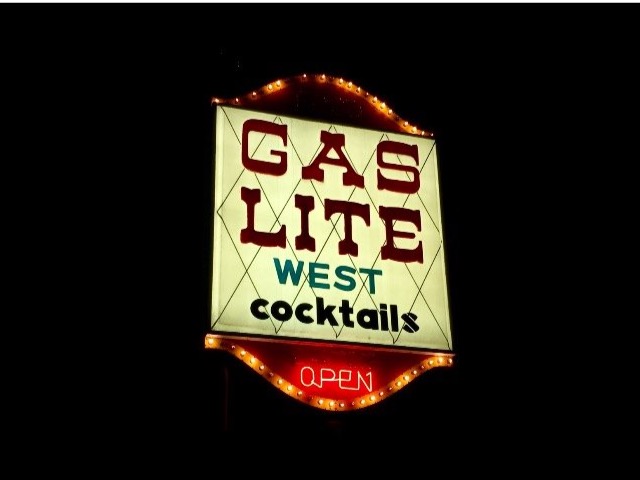 4305 S. 84th St., (414) 546-1267
[Read more]
"In the heart of Greenfield, less than a mile north of I-43, at the intersection of West Cold Spring Road and South 84th Street, across those two streets from two different churches, is a classic, 41-year-old neighborhood pub where the beer is cold and cheap, the service is fast and friendly, the conversation comes easy and everyone is a regular – or becomes one quick."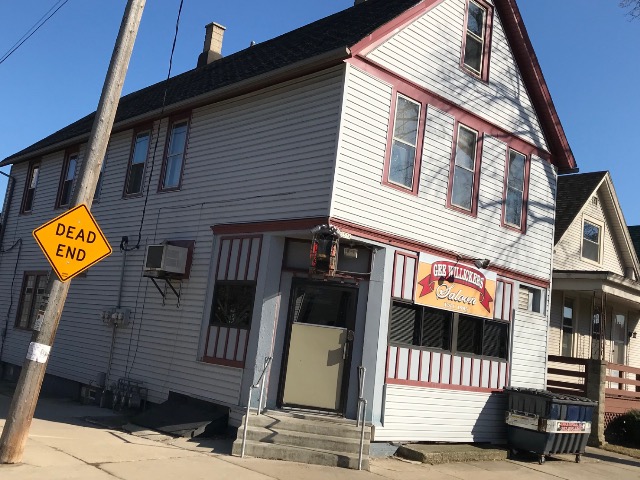 2578 N. Dousman St., (414) 372-4559
[Read more]
"According to internet etymologists, the phrase 'gee willickers' was a favorite non-profane profanity long before the days of Dick Grayson and Dennis the Menace. A loophole for saying the Lord's name in vain without actually saying the Lord's name in vain, word historians track its earliest in-print use all the way back in mid-1800s – while its use in regular conversation likely goes back even further. Gee Willickers, the Riverwest bar found at 2578 N. Dousman St., isn't quite that old, but befitting its name, it's also a charming flashback from a different time."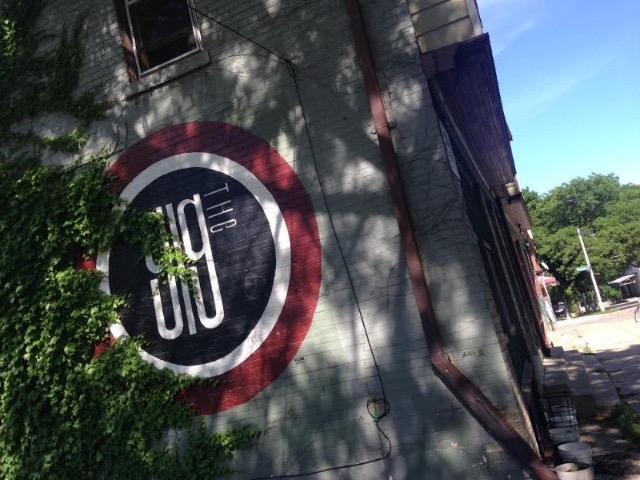 1132 E. Wright St., (414) 562-0219
[Read more]
"Like many of the best hidden gems throughout the city, walking into the The Gig feels more like a good friend's basement than just a simple place for beers. Even with its impressive collection of music and memorabilia, it's less about the nifty or flashy items that decorate the space and more about the people, the spirit and the neighborhood that fills it nightly – a neighborhood that's an offbeat, unexpected but utterly essential, colorful riff from the city's usual rhythm."
W278 N2315 Prospect Ave., (262) 695-9600
[Read more]
"Considering the warm weather only lasts a few months, perhaps one of the most pleasant sights for many Wisconsinites to set their eyes on is a nice, soothing beach. You can certainly find that gorgeous view at Gina's Sports Dock, found right on Pewaukee Lake – any closer you'd be sharing your table with the fish."
2000 E. Cora Ave., (414) 481-7742
[Read more]
"According to Joyce, Gordie's wife, the bar opened in 1973. Gordie's, 2000 E. Cora Ave., has always been a family business, but back in those days, Joyce had little to do with operations because she was busy taking her sons, Mike and Marty, to ice skating lessons at the Pettit National Ice Center. Marty Pierce later competed in the 1988 and 1992 Winter Olympics. Longtime patrons of Gordie's remember watching him compete and cheering him on from their bar stools. Today, all three of the Pierce kids – Marty, Mike and Kelly – work in the bar. Gordie retired a few years ago, but still stops by a few times a week for a Pabst or a vodka diet, depending on his mood."
228 Hamilton Rd., Cedarburg, (262) 375-0544
thehamiltonwi.com
[Read more]
"If you take a seat and order a drink, you'll know exactly why those regulars are there. After all, domestic pints are just $2 all day, every day, with craftier options (from breweries like Lakefront and Surly) for just $3.50; a rail cocktail will set you back around $3. It's also the sort of spot where, if you ask for a glass of 'house wine,' the bartender will hand over a mini bottle of Jagermeister and a shot glass."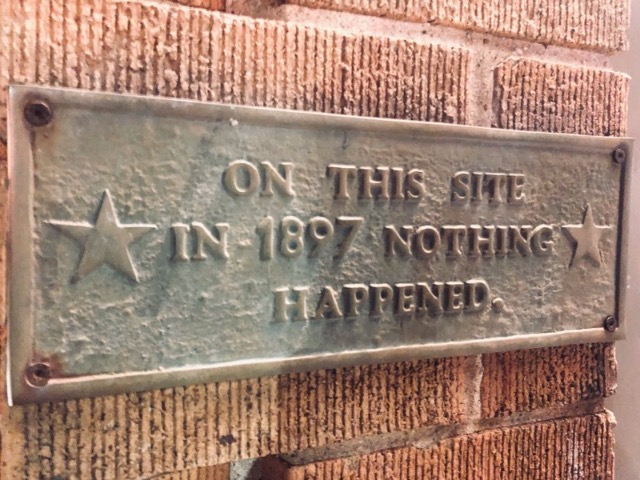 6801 W. Beloit Rd., (414) 541-3550
[Read more]
"The best bars are comfortable places where guests can gather to enjoy a drink in the company of friends. In fact, it's their innate ability to engender feelings of comfort, joy and camaraderie that makes these neighborhood hangout so special.
"Such is the case for the aptly named Happy Tap, 6801 W. Beloit Rd., a longtime West Allis staple which keeps its patrons coming back with a combination of affordable drinks, hot pizza and a friendly congenial vibe."
9643 S. 76th St., (414) 525-1950
hideawaypubandeatery.com
[Read more]
"For almost two decades now, people from all over the area have certainly found The Hideaway Pub & Eatery and made it one of Franklin's favorite worst kept secrets. Even on a lowly Wednesday night, the dinner rush packs both the bar and the banquet hall connected right next door."
233 N. Water St., (414) 276-2337
ale-house.com
[Read more]
"When it comes to hidden gems in Brew City, the Milwaukee Ale House isn't one. A gem? Absolutely. But hidden? Absolutely not.
"That is … unless we're talking about the intimate, cozily quaint and quiet bar at Milwaukee Ale House. No, not the main bar, the one right in front of you as you walk in the door, sitting at the epicenter of the action with room to accommodate 200 people. I'm talking about the other bar – the one that holds a quarter of the patrons of its upstairs neighbor, the one that requires a respectable quest to find and the one that might just turn your impressions of the big, bustling Third Ward bar upside down: Hopside Down."
1800 E. Arlington Pl., (414) 276-7101
[Read more]
"You walk into Jamo's and you're immediately and entirely in Jamo's world, which is intimate and unpretentious and dimly lit and anachronistic. It's stuck out of time (it could be 1951 or 1983 or 2002, though the clocks on the wall will tell you it's always after 5) and place (a block from Brady Street, but nestled snugly into its neighborhood, disdainful of the nearby buzz), with its own people and practices, a distinct sense and style. Jamo's is an old corner tavern, the quintessential dive bar. It's the definition of a hidden gem."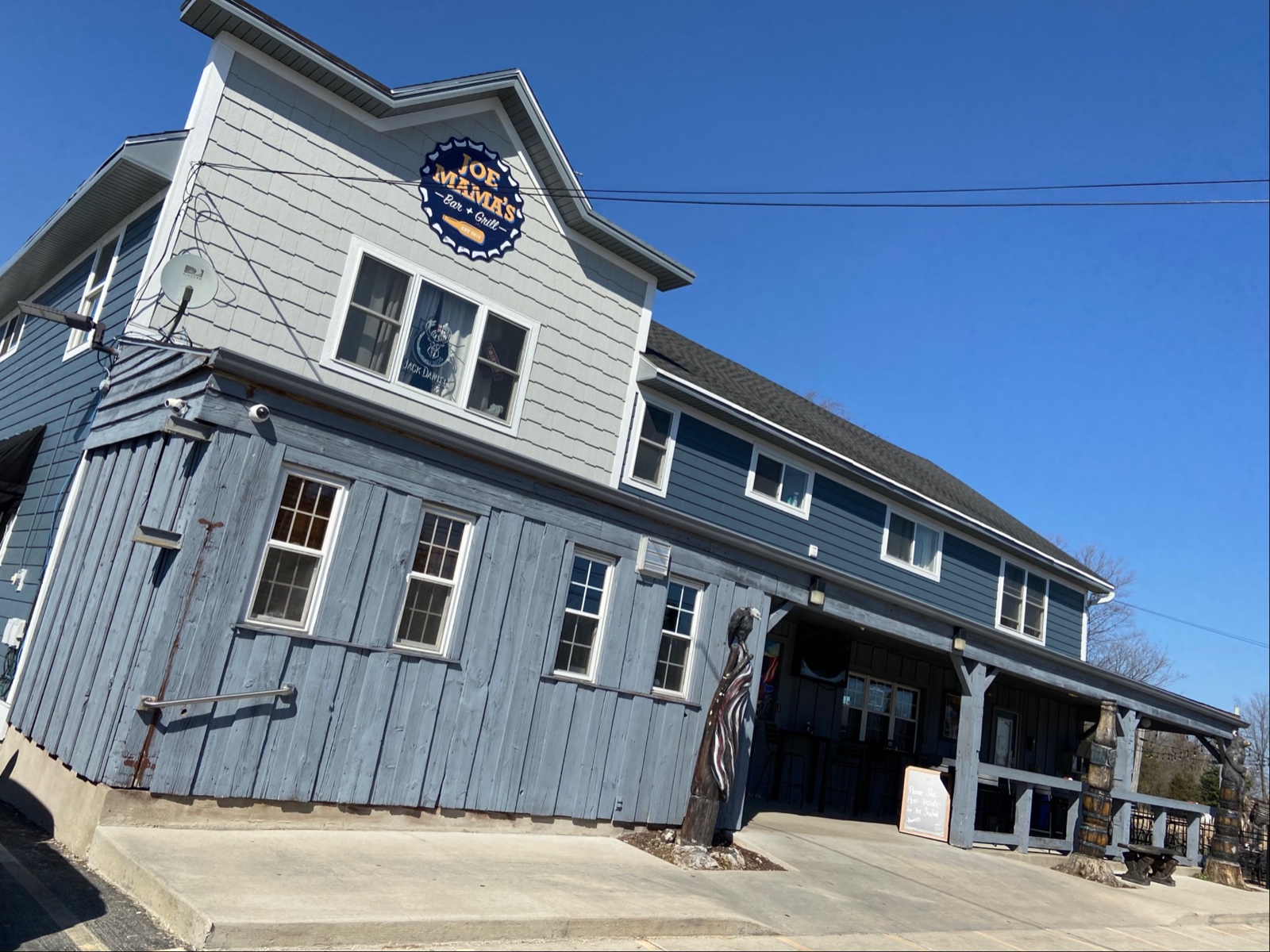 4600 County Line Rd Q, (262) 628-9211
joemamasbar.com
[Read more]
"Colgate may be a small Wisconsin town – the kind of small where its Wikipediaincludes, among its most notable events and factoids, the tragic saga of that time a turkey hen moved into town. But it holds a big-deal hidden gem destination, one that brings in everyone from neighbors nearby to Milwaukeeans making the half-hour drive to those hailing from even further beyond. That'd be Joe Mama's Bar & Grill, an establishment with the silly name but the seriously inventive food and cozy neighborhood confines."
181 S. 2nd St., (414) 347-1171
[Read more]
"There are zero to few topics that (bar owner Art) Guenther can't speak at length about. He is opinionated and intelligent; a product of his time and rigid in his views – but this is exactly why the "regulars" choose to be regulars."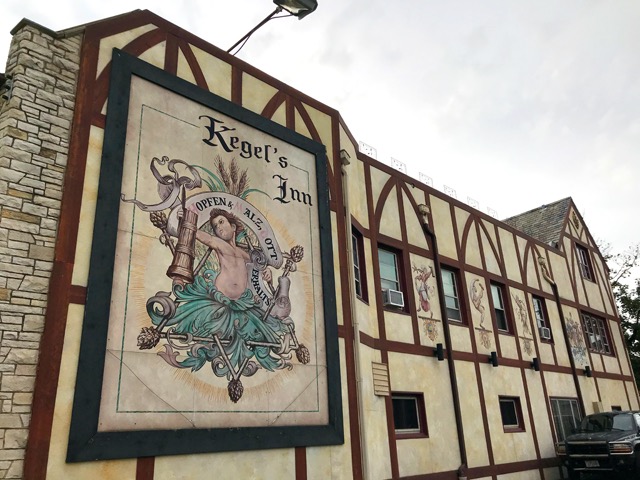 5901 W. National Ave., (414) 257-9999
kegelsinn.com
[Read more]
"Maybe you've sat in Kegel's Inn, 5901 W. National Ave., one of the most 'Milwaukee' of local institutions (yes, I know it's actually in West Allis), and thought, 'It'd be great to be a part of a longstanding tradition like this.' I know I have.
"Oddly, even Julian Kegel kind of thought that on the rare occasions he'd visit Kegel's, not ever putting together the fact that the name on the sign outside was his Kegel family."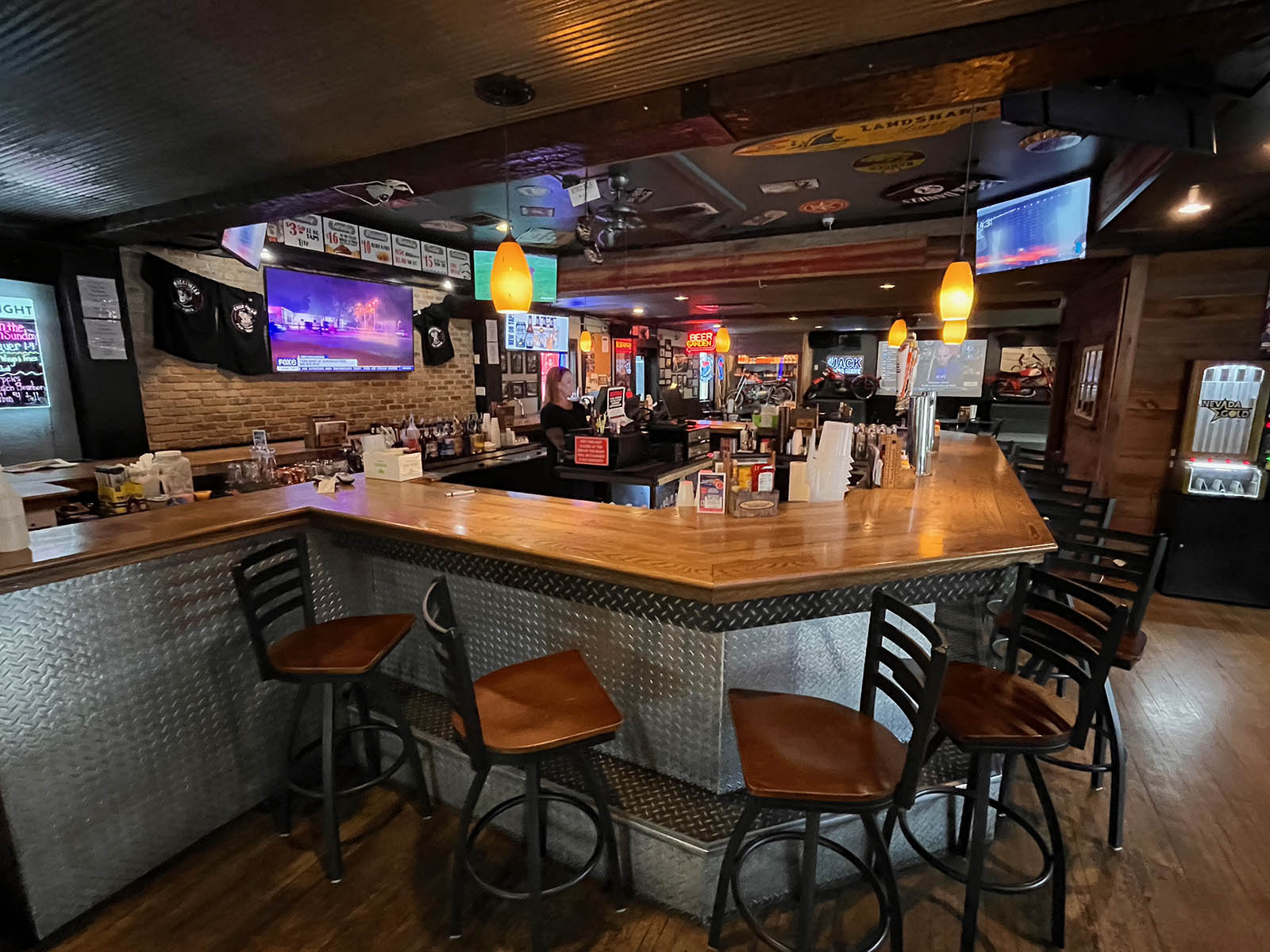 100 S Rd., Eagle, (262) 594-3220
knuckleheadpub.com
[Read more]
"On the face of it (and in the name of it) Knucklehead Pub & Grub, 100 South Rd., in Eagle, is a Harley-Davidson-themed bar. It's got vintage bikes, Harley signage, hog memorabilia and vintage photographs galore of customers' family members posing with their bikes. The men's room is housed in a replica of the 1903 birthplace of Harley. But thanks to the welcoming atmosphere created by owners Melissa and Scott Dooley, and the tavern's location in the heart of a lot of varied action, it's much more than that."
1920 S. 37th St., (414) 837-6552
[Read more]
"And polka and accordions still rule supreme at the bar, which sports a number of them in various places throughout the bar. Five concertinas came with the property, says Kochanski, but there are a growing number, many of which guests have donated to the bar throughout the years. In kind, he maintains a good deal of the traditions on which Arts was founded, including hosting a Wednesday night polka jam during which old-timers and new come out to play their concertinas, Slovenian button boxes and accordions."
2078 S. 7th St., (414) 383-0560
kozsminibowl.com
[Read more]
"There are some places that we just can't imagine losing – though, of course, many such classics have disappeared over the years – and Koz's Mini Bowl, 2078 S. 7th St., on the South Side is surely one of them. Along with the likes of Kegel's, At Random, Bryant's and Holler House, Koz's – tavern with four duckpin bowling lanes in the back room – is a beloved South Side favorite. It is also a long-lived one."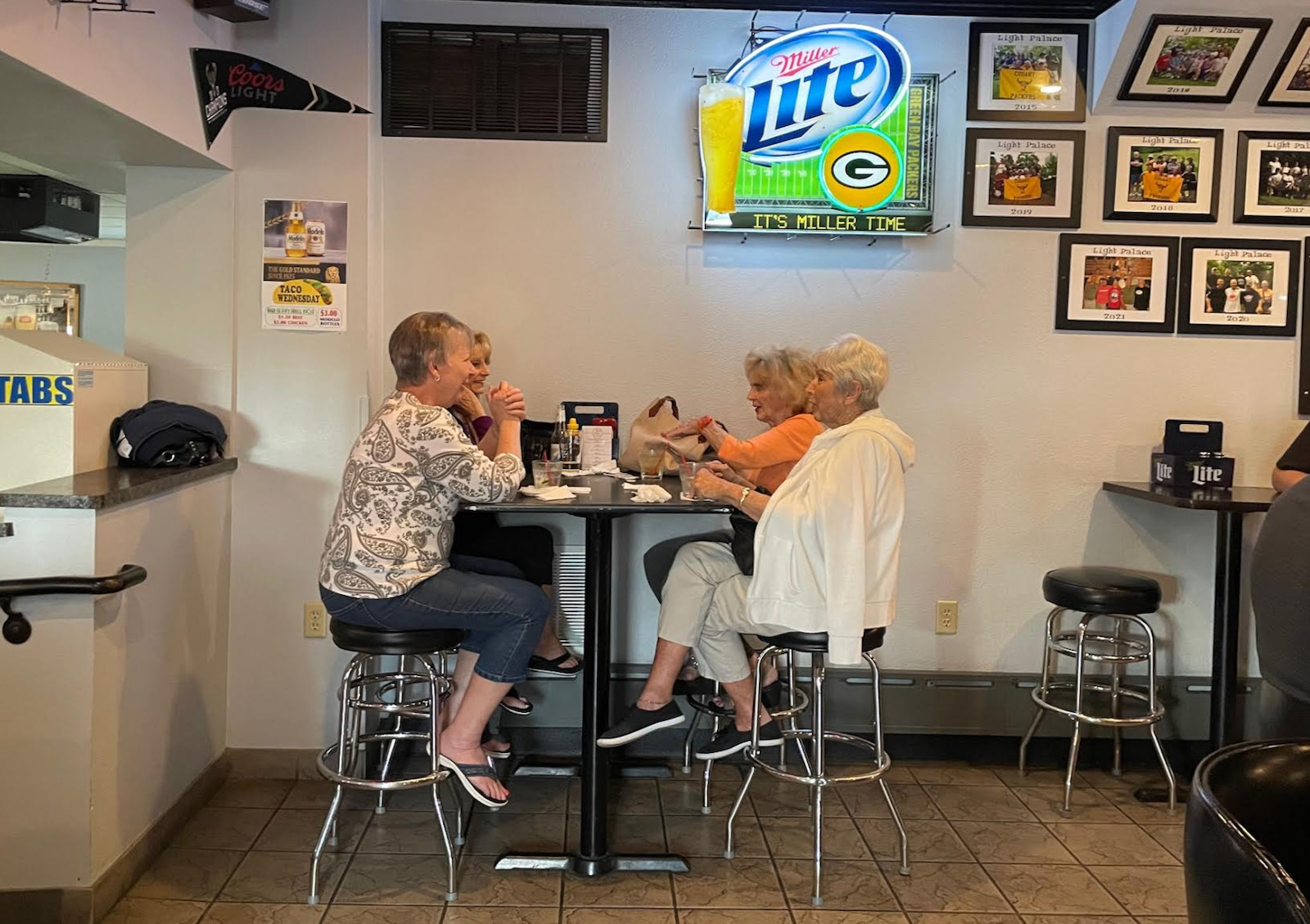 5880 S. Packard Ave., (414) 489-2652
[Read more]
"Husband-and-wife team John and Brandee Schulz bought the business 13 years ago and swiftly made it their own. According to the menu, they named their business The Light Palace after a 'little dumpy, musty rec room' space where they hung out with friends in high school nicknamed "The Light Palace Gang" during the 1980s. The new-and-much-improved Light Palace has a similar mission today: to gather friends new and old to enjoy food, drinks and music."
1441 E. Russell Ave., (414) 747-9012
[Read more]
"You can get just about anything at a grocery store these days – and that includes a buzz ... The grocery store bar trend isn't just for the shiny new arrivals and Amazon-funded chains, though. Even one of the city's oldest grocery stores, a true neighborhood landmark for generations, stretching all the way back to 1913, has gotten in on the concept – and, most importantly, gotten it totally right."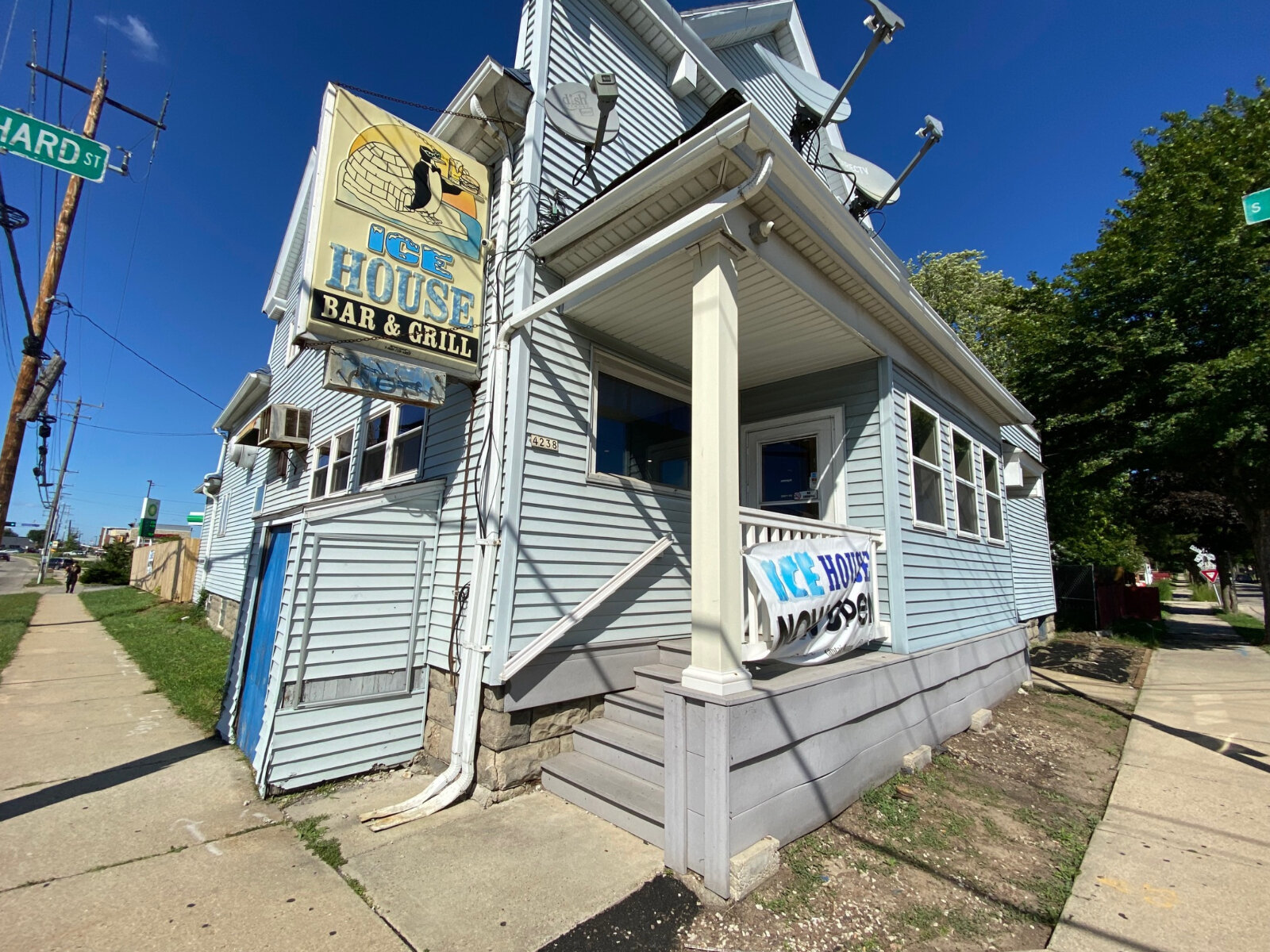 4238 W. Orchard St., (414) 672-0320
[Read more]
"As just about all of us learned over the past few years, however, plans change – and due to a variety of factors, the Ice House quietly closed around early 2021. But after seemingly melting away, the bar came back last month – and is maybe even better than ever. At the very least it's certainly Brewers-ier than ever."
404 W. Main St., (262) 544-6222
mainstreambarandgrill.com
[Read more]
"In many cases a bar is a bar, right? Beer signs, sports on the televisions, cold beer on tap.
"Mainstream Bar and Grill, in the heart of Waukesha's attractive and walkable downtown, has all that. There's also a stage for live music, karaoke on Wednesdays and free trivia on Tuesday nights. When there's no band playing, a giant screen is lowered to show big-screen sports. The decor is rock and roll-themed, with album covers, guitars and autographed drum heads.
"But not so fast. Mainstream is more than that. It also has some super nice staff, as we discovered on our recent visit, and some great food. In fact, folks I told recommended so many dishes at Mainstream that I couldn't possibly try them all in one go."
3300 W. National Ave., (414) 643-1673
[Read more]
"... What happened that night 30 years ago is what continues to happen today. Mamie's is one of Milwaukee's truly diverse bars with people of all ages and nationalities sitting together in the same space."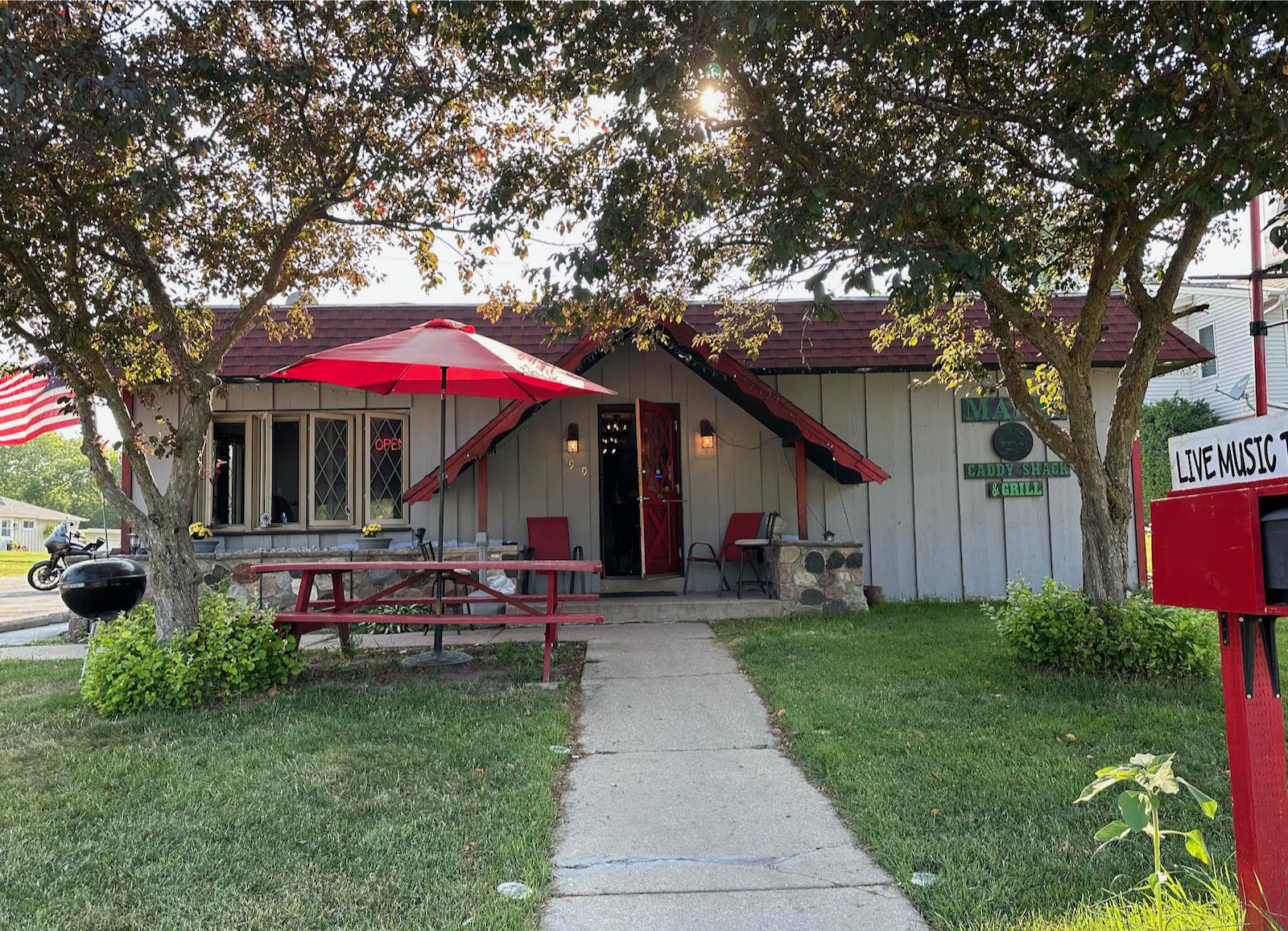 1959 S. 124th St., (262) 788-5425
"The exterior of Mary's Caddyshack is welcoming and charming. It's set back from the road and looks like it could be nestled on a resort. It has a cottage-like look and feel. The inside is cozy, too, with a large horseshoe-shaped bar, a smattering of tables, large flatscreen TVs, darts and gambling games. Because it's across the street from a golf course, the bar's name and some of the decor is 'Caddyshack'-themed.
"'I'm gonna get Bill Murray in here before he passes,' says Pakula."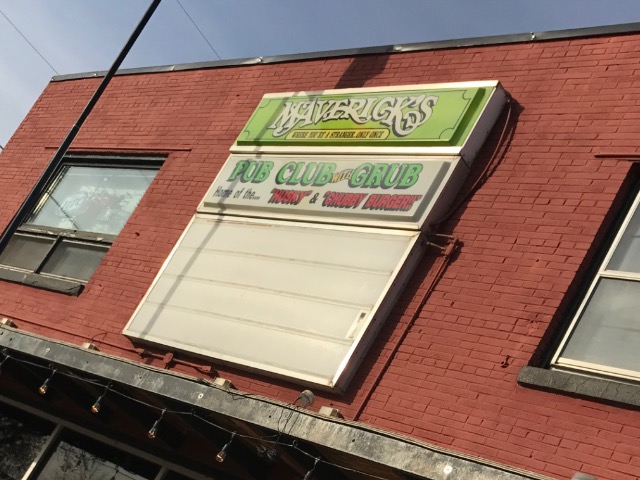 2030 W. Howard, (414) 282-6969
[Read more]
"The thin green sign out front of Maverick's claims the South Side pub is 'where you're a stranger only once.' But anybody who's walked through the bar's doors at 2030 W. Howard Ave. knows that's not just a cute slogan. It's the actual way of life inside Maverick's, one of the warmest and most welcoming bars waiting to be found in Milwaukee."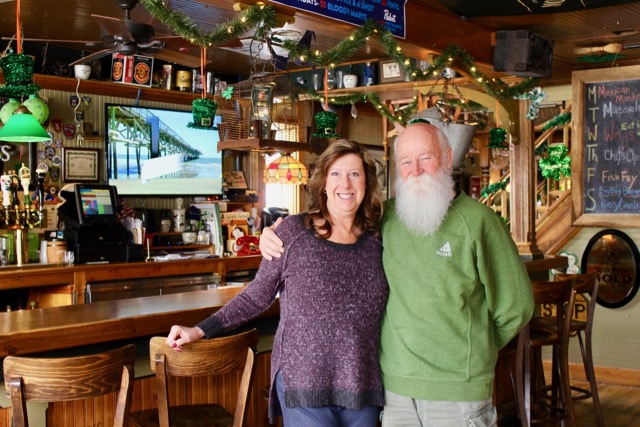 2066 S. 37th St., (414) 226-6761
mckiernansirishpub.com
[Read more]
"The first thing you might notice when walking into McKiernan's Irish Pub & Grill, 2066 S. 37th St., is that the bar doesn't look like your stereotypical Irish pub. But if you believe (as the Irish do) that the defining characteristic of a true Irish pub is that it's friendly in a non-pretentious way, McKiernan's is pretty much spot-on. That includes a mix of both friendly bartenders and chatty guests, most of whom are perfectly happy to strike up a conversation even with the new folks at the bar."
Between Malone's and Club Brady on Brady Street, (414) 763-3209
[Read more]
"At the time, the area between (Malone's On Brady and Club Brady) was overgrown with weeds and had a rotting fence connecting the two buildings. (Club Brady owner Mike) Lee agreed to the idea – he even suggested they include a bar – and Sam (Malone of Malone's) hired his childhood friend to remove the weeds and pour concrete. Later, they built a bar, added exactly eight seats, strung patio lights, brought in a TV for game watching and voila: Milwaukee's Smallest Bar was ready to pour." (Temporarily closed for the season.)
1228 N. Astor St., (414) 765-9402
[Read more]
"When it comes to profiling the hidden gems of Milwaukee's bar scene, the underground places quietly but essentially woven into the city's fabric, what could be more apt than a bar located literally underground. That's the case for Monica's on Astor, the cozy little basement bar found at 1228 N. Astor St."
912 Milwaukee Ave., (414) 902-0148
[Read more]
"Stepping into Moran's Pub, the lively and convivial soccer bar in South Milwaukee owned by outgoing James Moran, who seems to know everyone and their extended family, one would never guess that – five and a half years ago – it almost wasn't Moran's Pub, definitely wasn't a multicultural soccer bar and very nearly was not owned by James Moran."
7023 W. Adler St., (414) 475-6664
[Read more]
"'It's nothing revolutionary. I just always wanted to have a neighborhood bar where everyone was comfortable – male or female, alone or with a group,' says (bar owner Steve) Silber. 'I've run an honest business where everyone's welcome and bartenders who want to be behind the bar and I guess that's worked out. I've been here 26 years.'"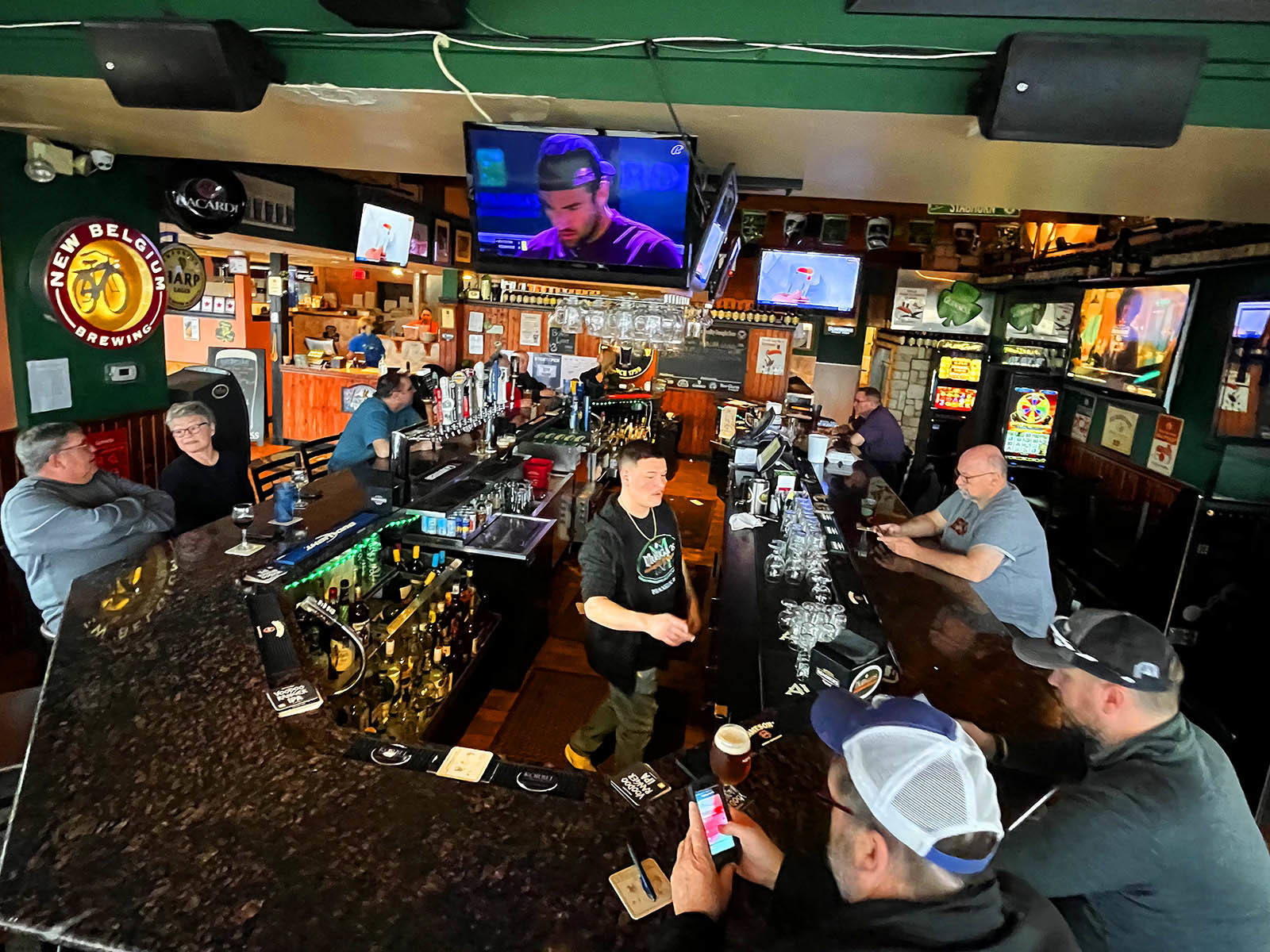 8933 S. 27th St., (414) 304-0300
mulliganson27th.com
[Read more]
"If you live on the southwest side of the area, for the past 13 years, there's a good chance that Mulligan's Irish Pub & Grill has been your St. Patrick's Day party site. Opened by Brian and Jennifer Francis in 2009, Mulligan's – 8933 S. 27th St. – in Franklin puts on one of the biggest annual bashes anywhere in town."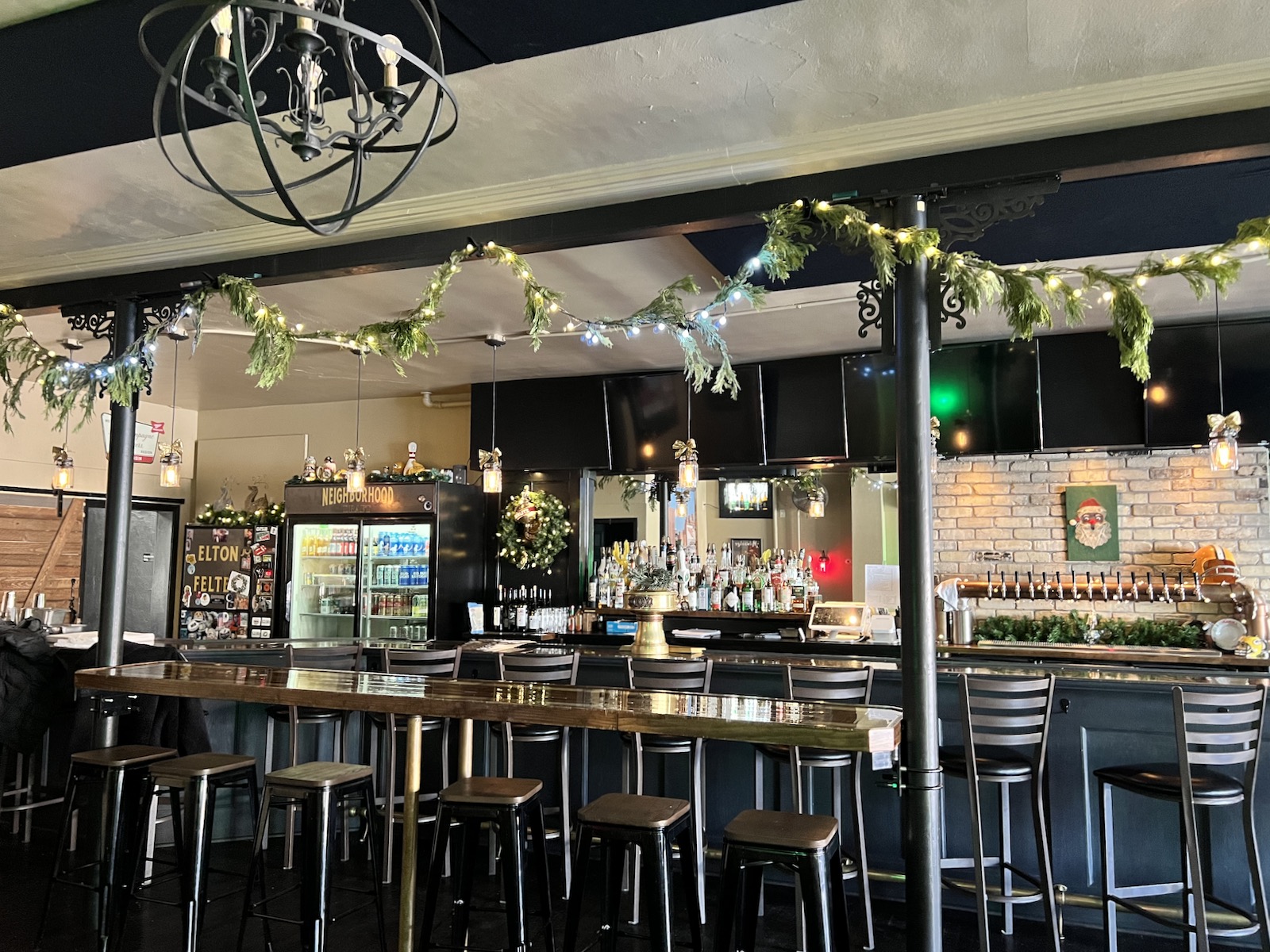 5921 W. Vliet St., (414) 885-2028
neighborhooddraft.com
[Read more]
"It's been just two years since Neighborhood Draft opened at 5921 W. Vliet St. But in that short period of time, the friendly bar and restaurant has swiftly become a Washington Heights fixture. And it shines particularly bright on busier nights when neighbors gather at the bar to watch a game or catch up after a long week."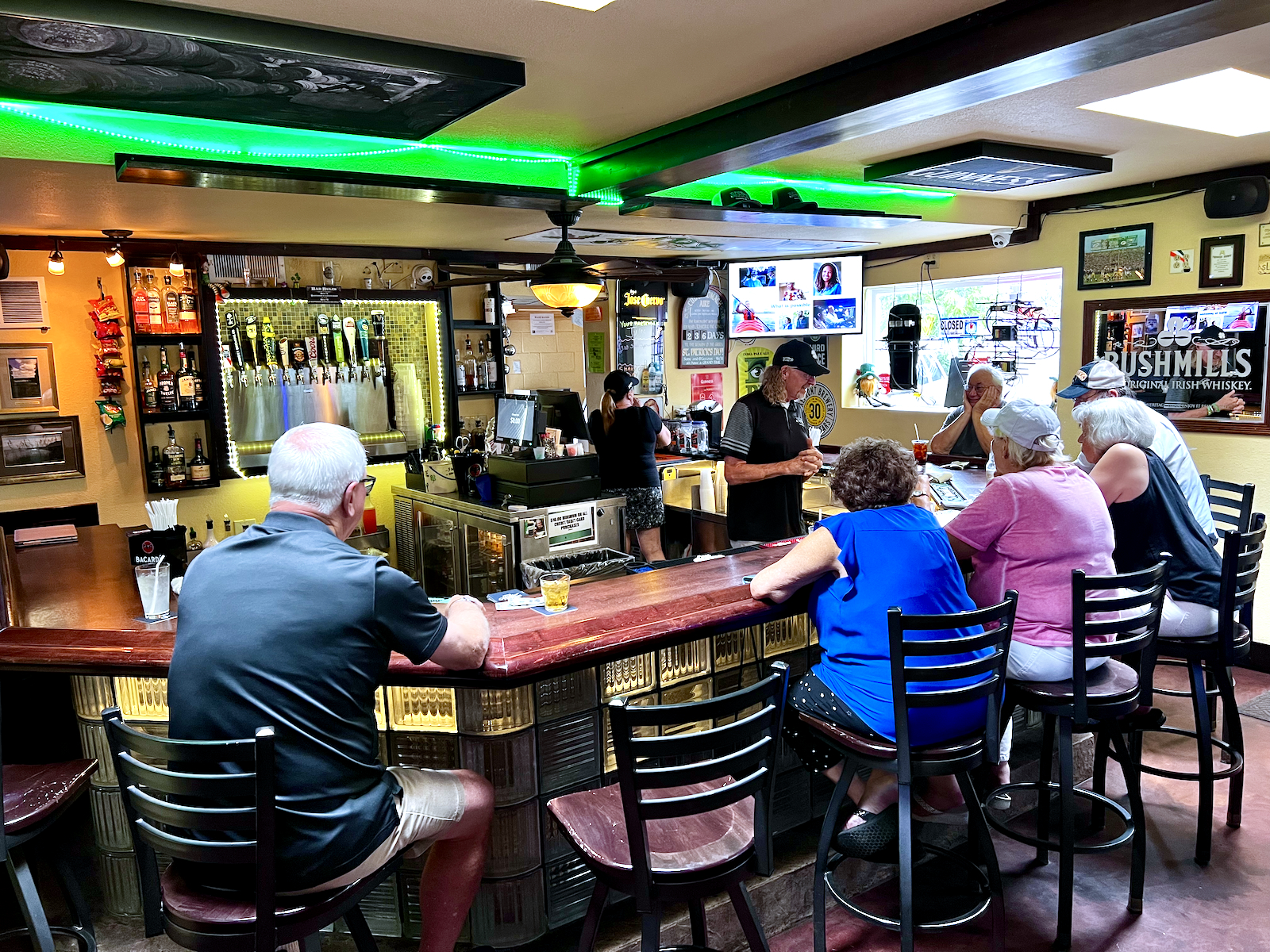 733 W. Wisconsin Ave., (262) 695-6477
nettiesirishpub.com
[Read more]
"In many ways, their little Irish bar is much like any other. It's quaint, convivial and imbued with the sense of Irish hospitality for which the neighborhood pubs are known. ... And yes, you can order up a pint of Guinness or a shot of Bushmills. But for guests who've never stepped into the inconspicuous 400 square-foot bar, located just over a half-mile west of the Village of Pewaukee, there are sure to be some delightful surprises."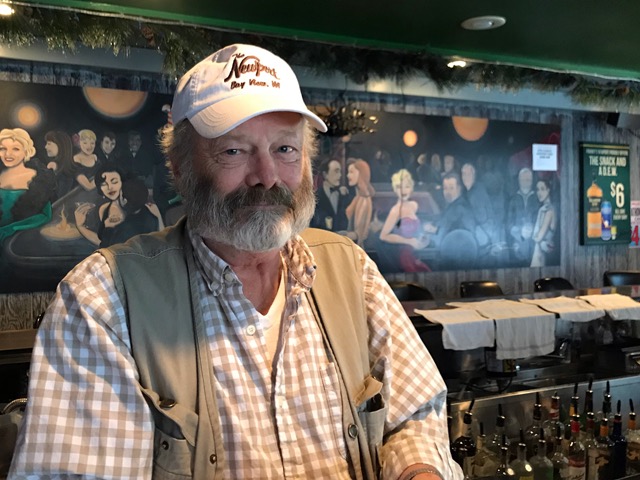 939 E. Conway St., (414) 486-1768
[Read more]
"The lights are low, the tap handles are many and the circular bar sits smack dab in the middle of the room, saying, 'This isn't a restaurant, it's not a bowling alley or pool hall. It is a classic Milwaukee tavern.'"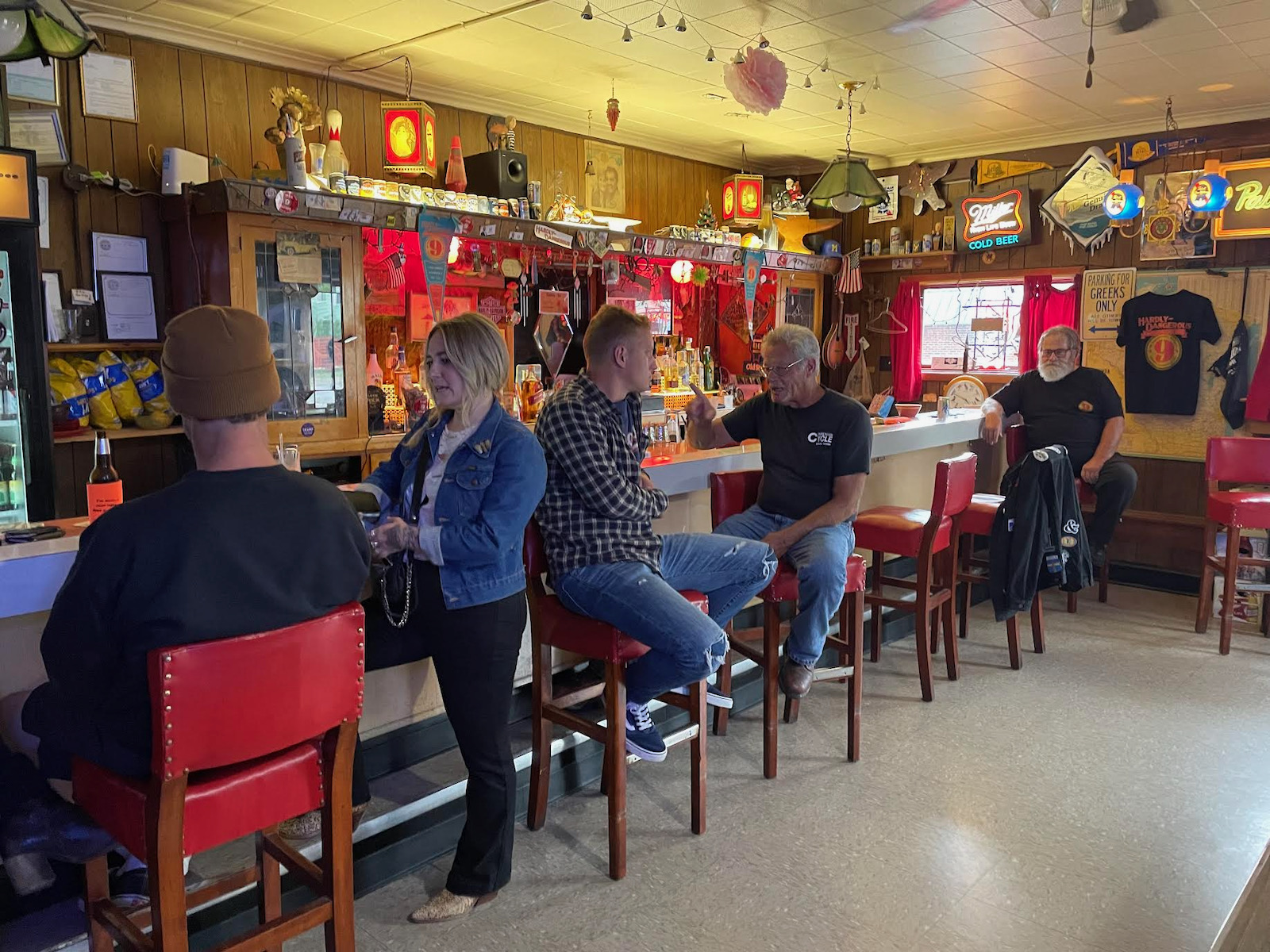 2900 S. 13th St.
[Read more]
"Nick's Anvil Inn, 2900 S. 13th St., is a family-tavern-turned-biker-bar that, despite its irregular hours and non-existent advertising, has a local loyalty and a global following."
1401 E. Brady St., (414) 224-8111
nomadworldpub.com
[Read more]
"When you enter the Nomad, it still feels like a classic Milwaukee bar, with its hardwood floors, and, best of all, the sink outside the bathrooms at the back. And the place has always been a scene – that hasn't changed. Paging through photo albums, Eitel and I come across page after page of notable Milwaukee musicians, scenesters, bartenders and more than one Nomad bartender who later went on to open a place of their own."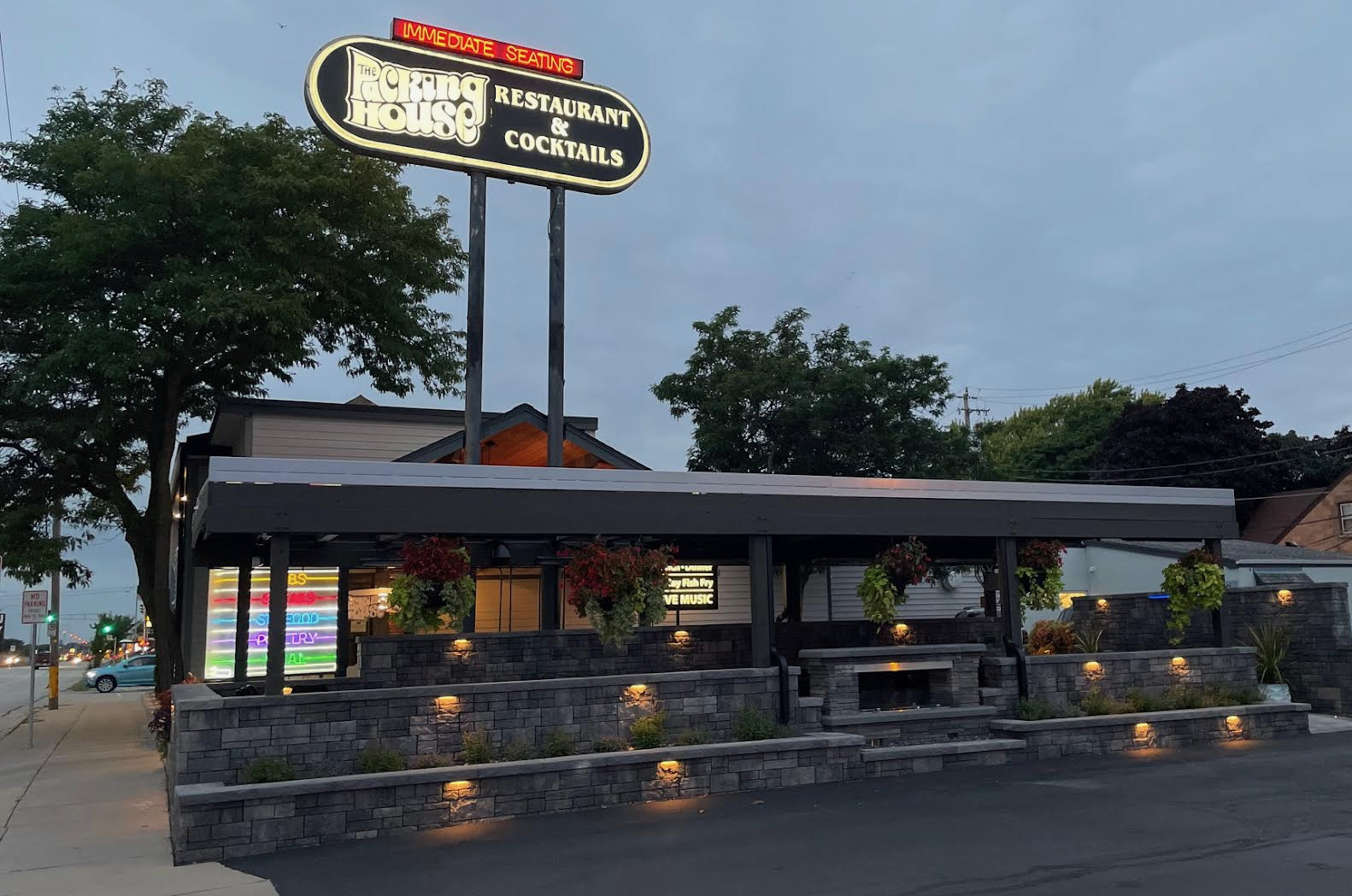 900 E. Layton Ave., (414) 483-5054
packinghousemke.com
[Read more]
"The Packing House, 900 E. Layton Ave., opened in 1974 – and almost 50 years later, a patio was added to the iconic bar and restaurant. 'The vision was to create a truly unique and comfortable space that brought our atmosphere and vibe from inside to outside,' says General Manager Chris Wiken, whose parents Keith and Margaret Wiken originally founded The Packing House, a casual supper club know for its steak, seafood, Friday fish fry, cocktails, cold beers and live jazz."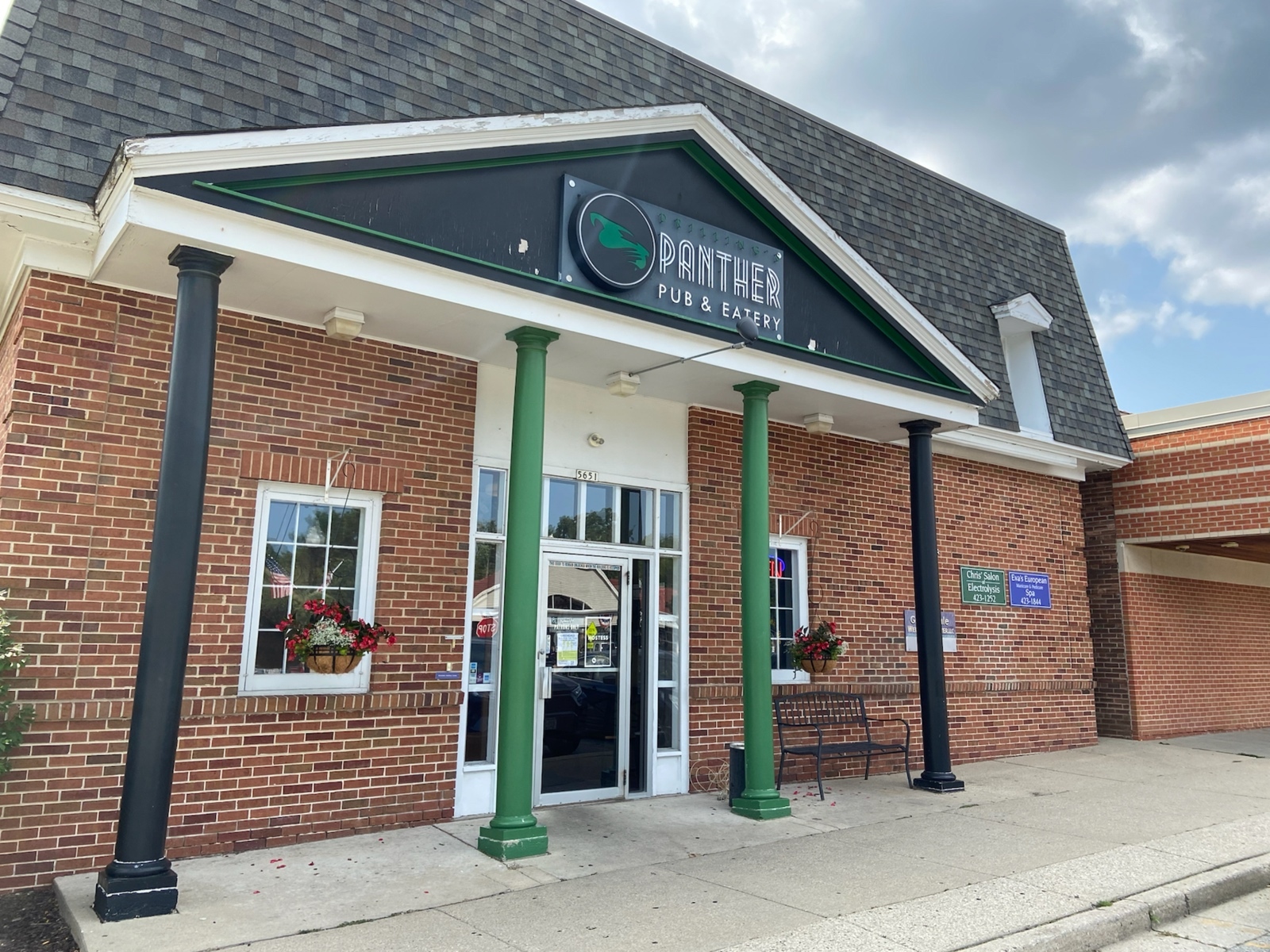 5651 Broad St., (414) 423-5800
thepantherpub.com
[Read more]
"You can find a number of places to eat or drink around Greendale, but you probably can't find one more Greendale-y, one more Greendale-obsessed, than the Panther Pub, located at 5651 Broad St."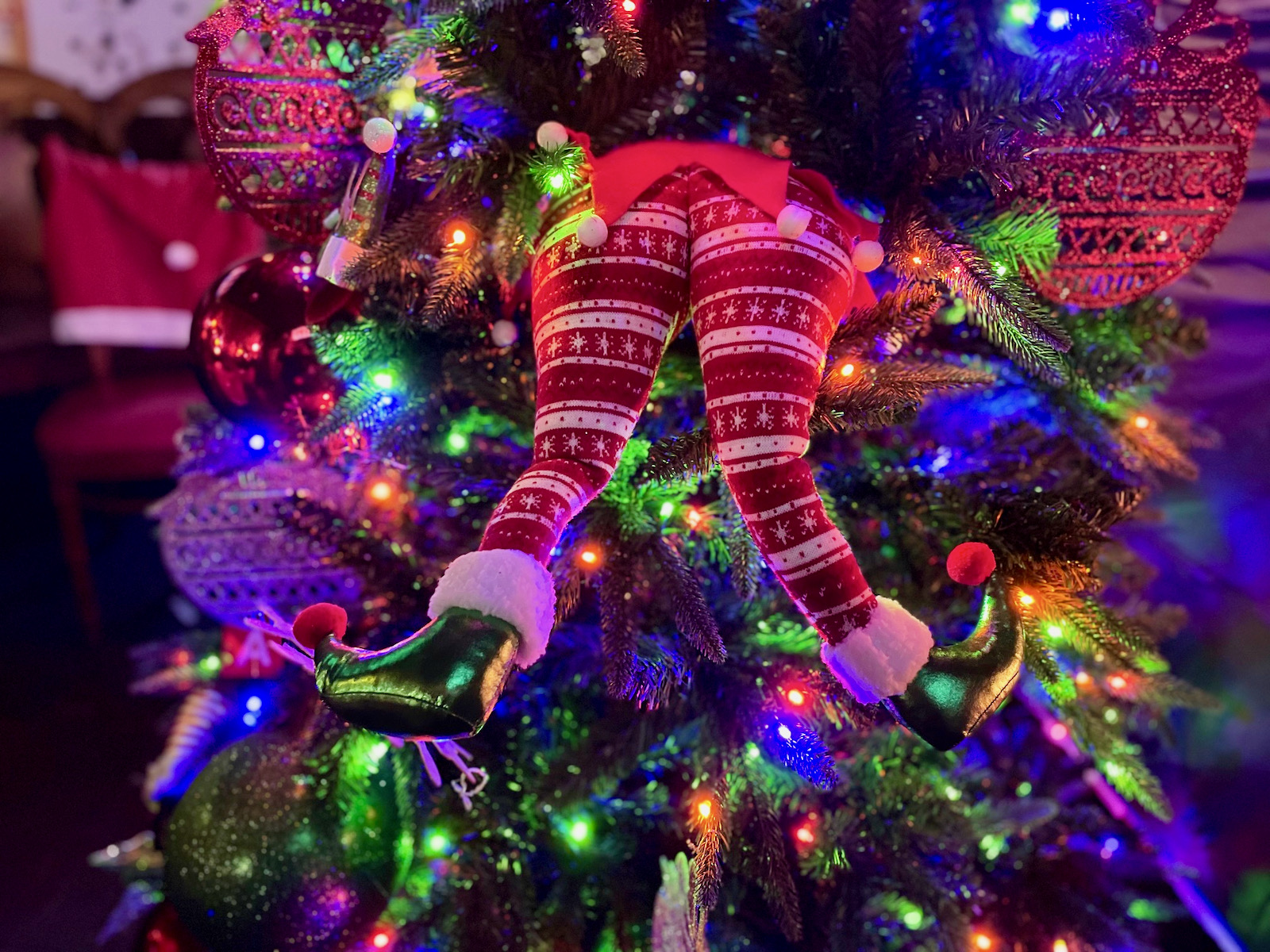 2800 S. Kinnickinnic Ave.
[Read more]
"Patti's is a beer-and-shot kind of spot, but bar manager Jill Kotecki crafted numerous seasonal drinks. The Pomegranate Old Fashioned is made with brandy, pomegranate liqueur and Door County cherry bitters and the Candy Martini is a sweet mix of vodka, grenadine, mint liqueur and cranberry juice."
8031 W. Greenfield Ave., (414) 257-2854
[Read more]
"In 2013, they bought the Lois' Derby, two doors south at 1430 S. 81st St., and transformed it into Paulie's Field Trip, which felt like a revelation when I first stepped inside. That's because the Budiacs completely refurbished the tiny neighborhood tap, creating a little bit of Up North Wisconsin in the heart of the state's biggest metro area."
1501 S. 70th St., (414) 453-3383
[Read more]
"As the town redefines West Allis, Phylo's, found at 1501 S. 70th St., remains firmly Stallis – proudly unpretentious. Its tap selection features just two craft brews: Blue Moon and Lakefront's East Side Dark. As for food, there's a can of "goose *ssholes" behind the counter. (Don't worry, it's a joke – obviously.) There's a lovely garden patio, though you're not technically allowed on it because it's literally the owners' garden patio, who live upstairs. Instead of sleek and modern, its walls are charmingly kitschy and cluttered. Then there's a massive, real rocket above the front door."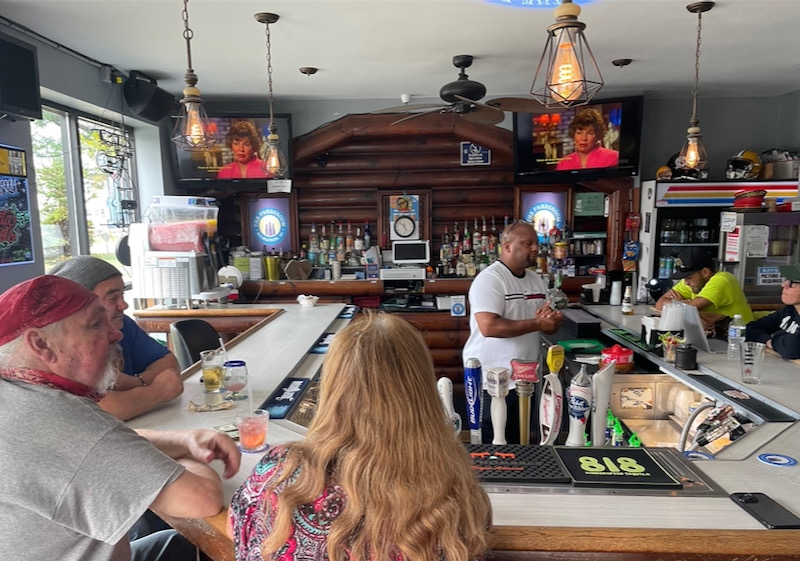 3105 W. Forest Home Ave., (414) 885-0037
[Read more]
"For three decades, Robert Holmes loved working as a press operator – and later in his career as a supervisor – for the Milwaukee Journal and Milwaukee Journal Sentinel. He printed thousands of pages for the local paper and some of his favorites are now framed and hung in his bar – an upbeat, inclusive neighborhood tavern called The Pressroom MKE, 3105 W. Forest Home Ave."
2461 S. St. Clair St., (414) 747-9005
puddlershall.com
[Read more]
"Recently, I was asked about Milwaukee's oldest taverns and the question confounded me a bit because there are so many ways to consider the possibilities: tavern under the same ownership the longest, or building that has housed the longest run of consecutive taverns, oldest building that is currently a tavern? One of the contenders for the latter would be Puddler's Hall, 2461-63 S. St. Clair St., in Bay View, which is, perhaps, second after Landmark 1850."
6351 W. Grange Ave., (414) 421-1960
[Read more]
"And when Ray and Dot's talks about being a community spot, it means the entire community, across all generations. Spending a day at Ray and Dot's means watching the crowd morph from retirees grabbing a quick drink to start off the day, to those coming home from a day's work, to a younger, millennial generation popping in later at night to hang – all comfortably and casually co-mingling together over cold beers."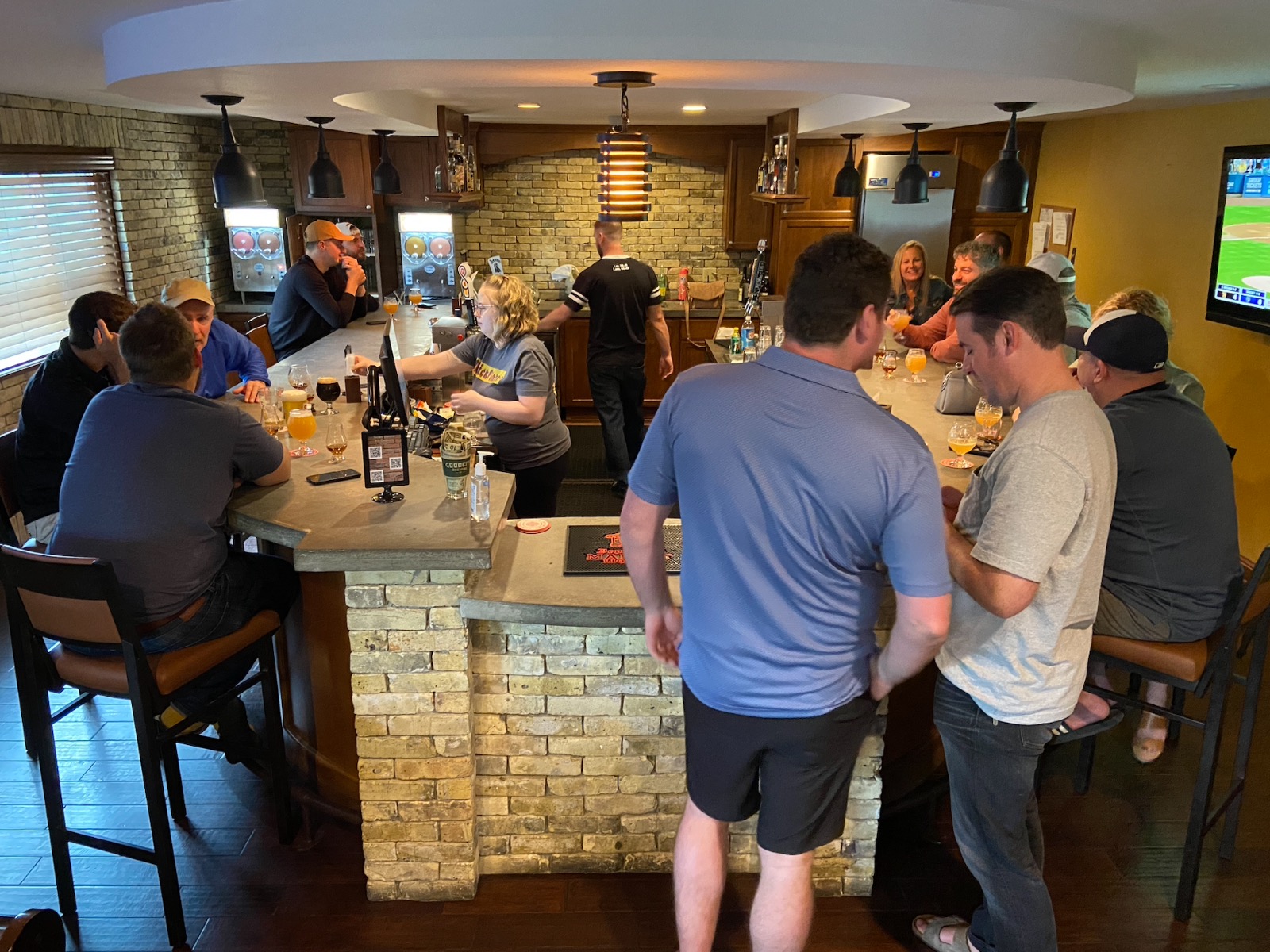 8930 W. North Ave., (414) 258-9521
rayswine.com
[Read more]
"Even with bars opening in grocery stores these days, the sentence 'I'm gonna go drink at the liquor store' is still a good way to score alarmed glances and disappointed head shakes. But not if you're talking about Ray's Growler Gallery, the venue perched behind Ray's Wine and Spirits at 8930 W. North Ave. in Tosa."
2245 E. St Francis Ave., (414) 212-8470
[Read more]
"Found at 2245 E. St. Francis Ave., Redbar is exactly what it says on the tin: It's a red bar.
"Actually, that feels like an understatement. Redbar is an all-caps RED bar, a bright red bar that's redder than the devil's behind. It's a commitment to red unseen since the creation of the Cincinnati Reds in 1882. Enough red to make even a cardinal chirp about it. So much red a bull wouldn't even know where to charge. It's rare to find a building that the Kool-Aid Man could use for camouflage, but tucked away next to the railroad tracks in the suburbs of St. Francis, there you are, facing the loudest reds seen in public since Lucille Ball.
"Redbar may be hidden, but it definitely doesn't blend in. But who would want to do that anyway?"
1004 E. Brady St., (414) 278-9334
[Read more]
"Milwaukee is awash in rumors about secret bowling alleys, hidden tunnels and former rooming houses. But in the case of Regano's Roman Coin, a family-owned bar at 1004 E. Brady St., it's true. Well, most of it."
4767 S. Packard Ave., (414) 483-8094
[Read more]
"(Owner and bartender) Gerry Zeniecki has this loving effect on you. It's people like her that make other people better people. It's simply all about the love. Yet it's also sad sometimes when one of her old customer friends passes away – which is happening more now. She told me, 'Sharon passed away on the 41st anniversary of Reggie's death. She worked at Allen-Bradley for 38 years. It's sad.'
"I felt bad for Gerry at that moment – but then realized how strong, yet gentle and full of life she really is. It's amazing."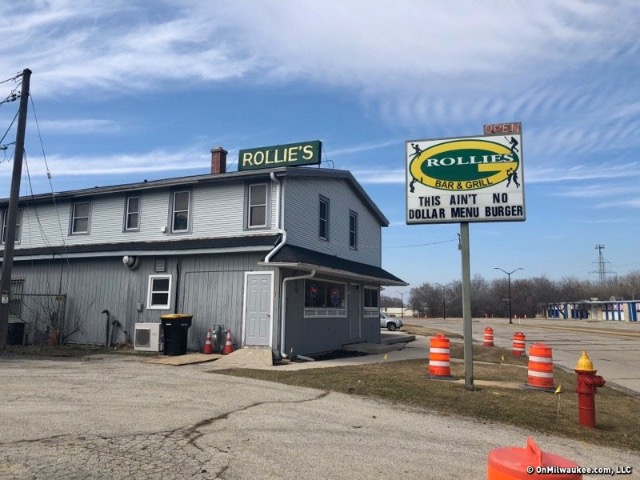 7751 N. Teutonia Ave., (414) 354-9827
[Read more]
"It's easy to speed right past the family-owned tavern, which is located on the busy thoroughfare adjacent to the Brown Deer Disc Golf Course and parallel to the Oak Leaf Trail. But, for those who know and love it, it's a favorite spot to watch the football game, eat a burger or enjoy one of the best happy hours in the area."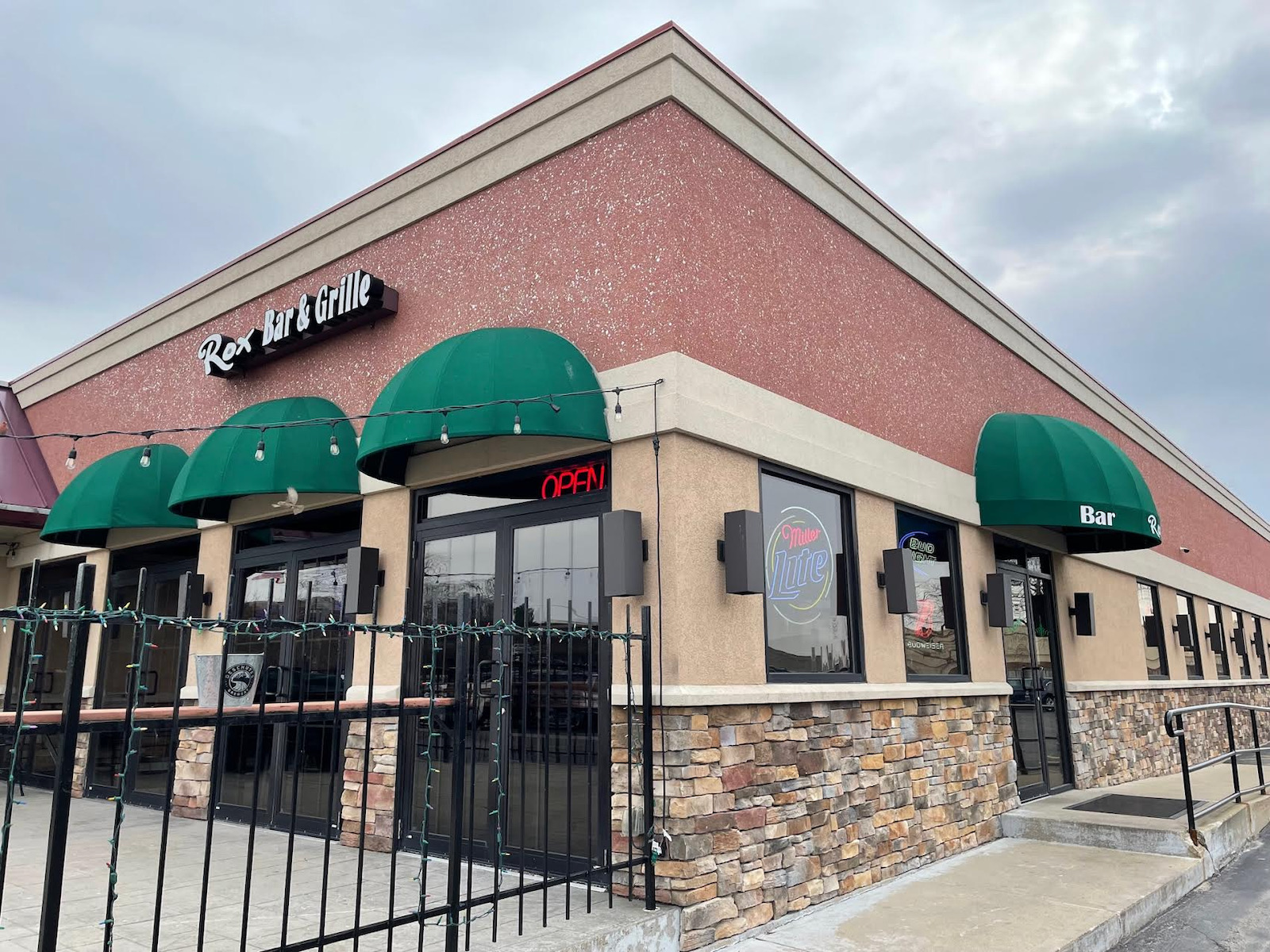 2820 N. Grandview Blvd., (262) 544-9020
theroxbar.com
[Read more]
"From the outside, The Rox Bar & Grille in Pewaukee looks more like a chain than a family-owned and operated establishment. But two minutes into our conversation with co-owner Dino Giacomantonio, it was clear there is nothing 'cookie cutter' about the place."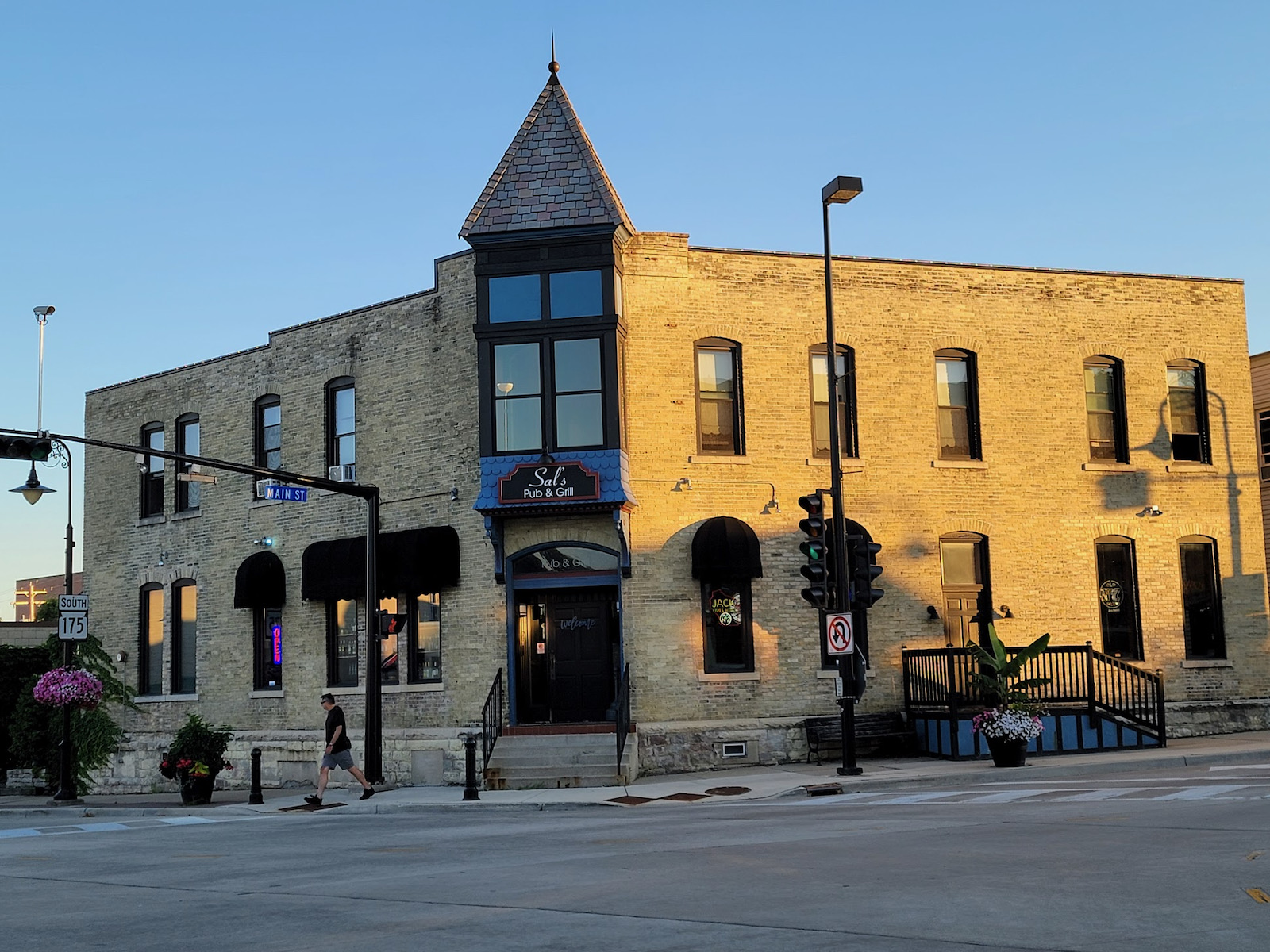 N88 W16697 Appleton Ave., (262) 250-9900
[Read more]
"On weekend nights, Sal's becomes the pinnacle of Menomonee Falls' nightlife, with lively younger patrons from about 10 p.m. until close. This is the crowd that made Sal's the top seller of Rumple Minze in Waukesha County."
3118 S. Chase Ave., (414) 763-5817
samstapmke.com
[Read more]
"Indeed, the name is basic and simple – and absolutely perfect for the small tavern found at 3118 S. Chase Ave. on the west side of Bay View. It also perfectly matches (owner Sam) Leaf's unassuming, flash-free approach and philosophy to his batch of bars, which also includes The Backyard on Kinnickinnic."
1837 N. Humboldt Ave., (414) 273-1665
[Read more]
"While so many down-home Milwaukee bars are closed or have been 'upgraded,' Scaffidi's Hideout, just a hop north of Brady Street at 1837 N. Humboldt Ave., remains pure Milwaukee: friendly, no-nonsense, comfortable fun without pretense. If it feels like you're among family, it's because you are."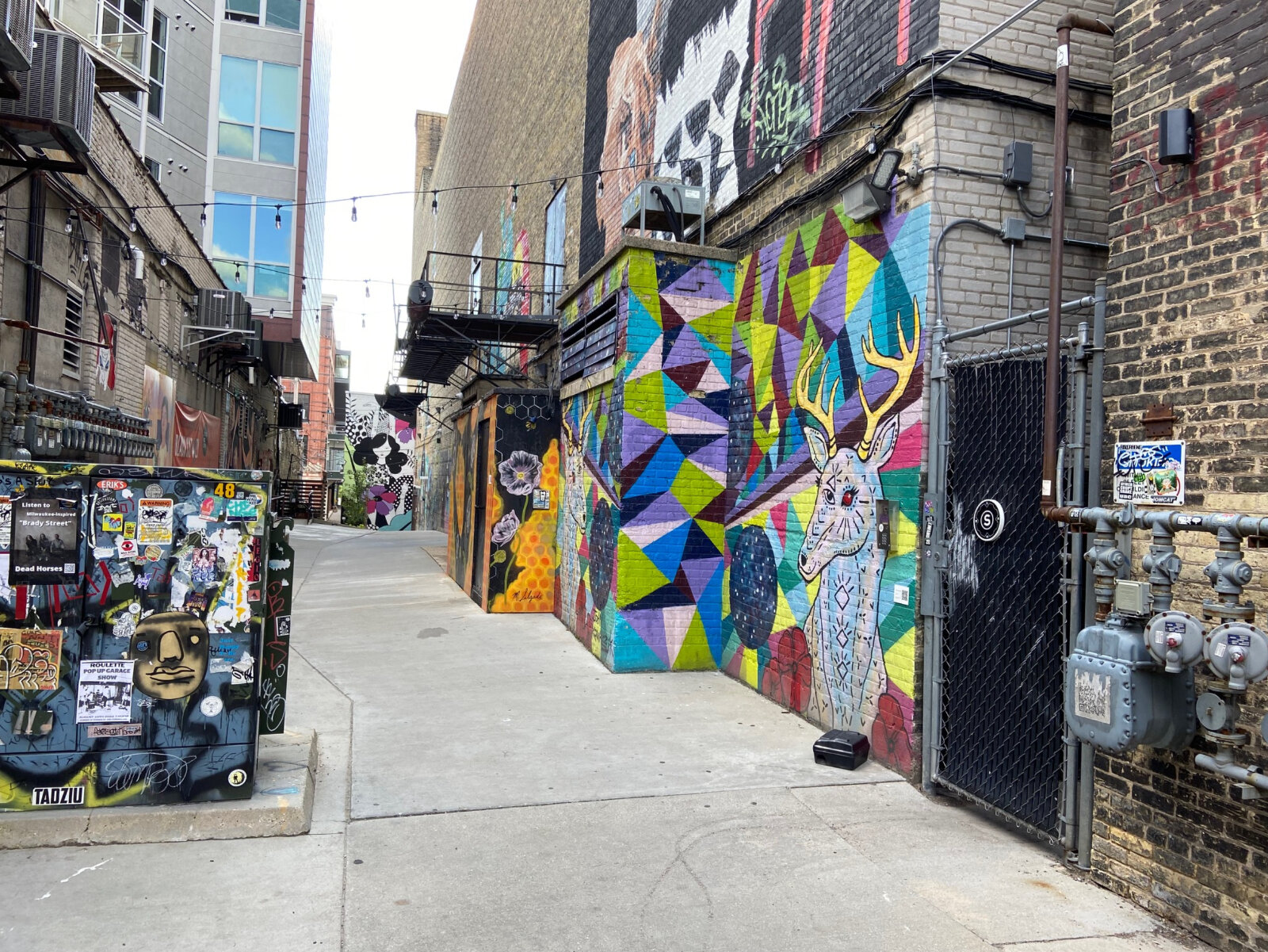 Black Cat Alley, (414) 763-9081
[Read more]
"Developed more than five years ago, Black Cat Alley is one of the most remarkable spaces in Milwaukee, turning a once-dreary alley into a bright and breathing outdoor art museum. One can find all sorts of mesmerizing art down the East Side path – including the art of deception and camouflage – thanks to the most engaging, and certainly the most deliciously intoxicating, installation in the alley: Shanghai, the definition of a hidden gem."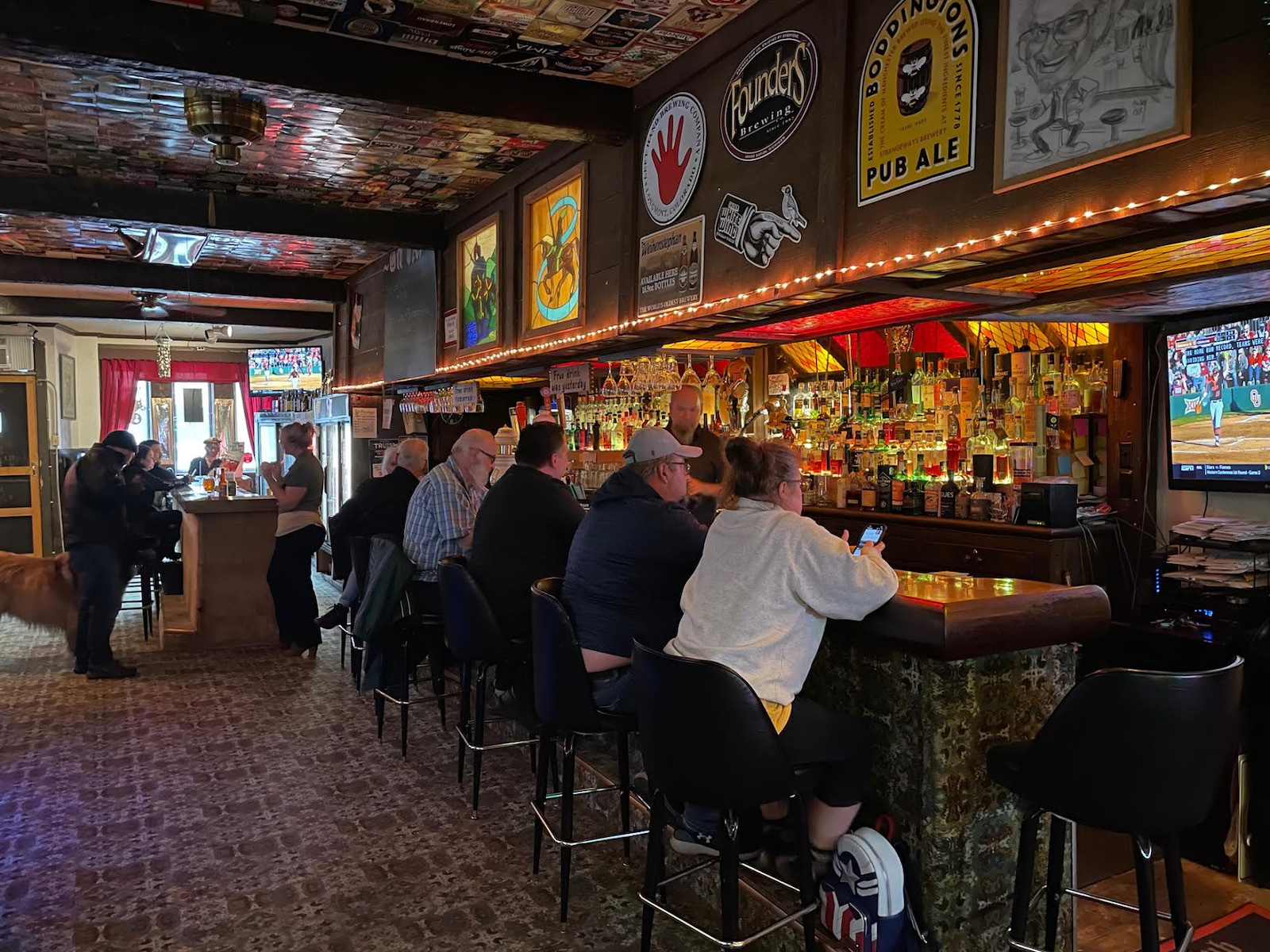 316 N. Franklin St., (262) 284-6856
sirjamespubportwashington.com
[Read more]
"It doesn't matter if you visited Sir James Pub in Port Washington five days ago or five years ago, owner Jason Rabus will remember what you drank the last time you were there. 'We joke that our bar is like 'Cheers' except we may not know your name. But we will always know what you like to drink,' says Sir James Pub marketing manager Lindzy Willborn."
2301 12th Ave., (414) 762-1974
[Read more]
"Even before walking in, you get the sense that Slick Willies, which has no website, doesn't care much about branding: the bar's awnings spell its name 'Slick Willy's,' while the sign says 'Slick Willies,' an inconsistency repeated on its Facebook page and online, where it's written as 'Willies,' 'Willie's' and 'Willy's.' But no matter. You don't come here for spelling; you come for good food, drink, prices, people and times, linguistics be damned."
3723 Hubertus Rd., (262) 628-1800
[Read more]
"Although it may seem like it's located in the middle of nowhere, the location is no accident as (bar owner Joe) Hennes' history with Hubertus goes way back. Hennes was born and raised in the area in a family that made its home in Hubertus in 1858. In fact, it was just a mile and a half up the street from Sloppy Joe's current location that the Hennes family planted its roots. And as time can tell, that is where they remained."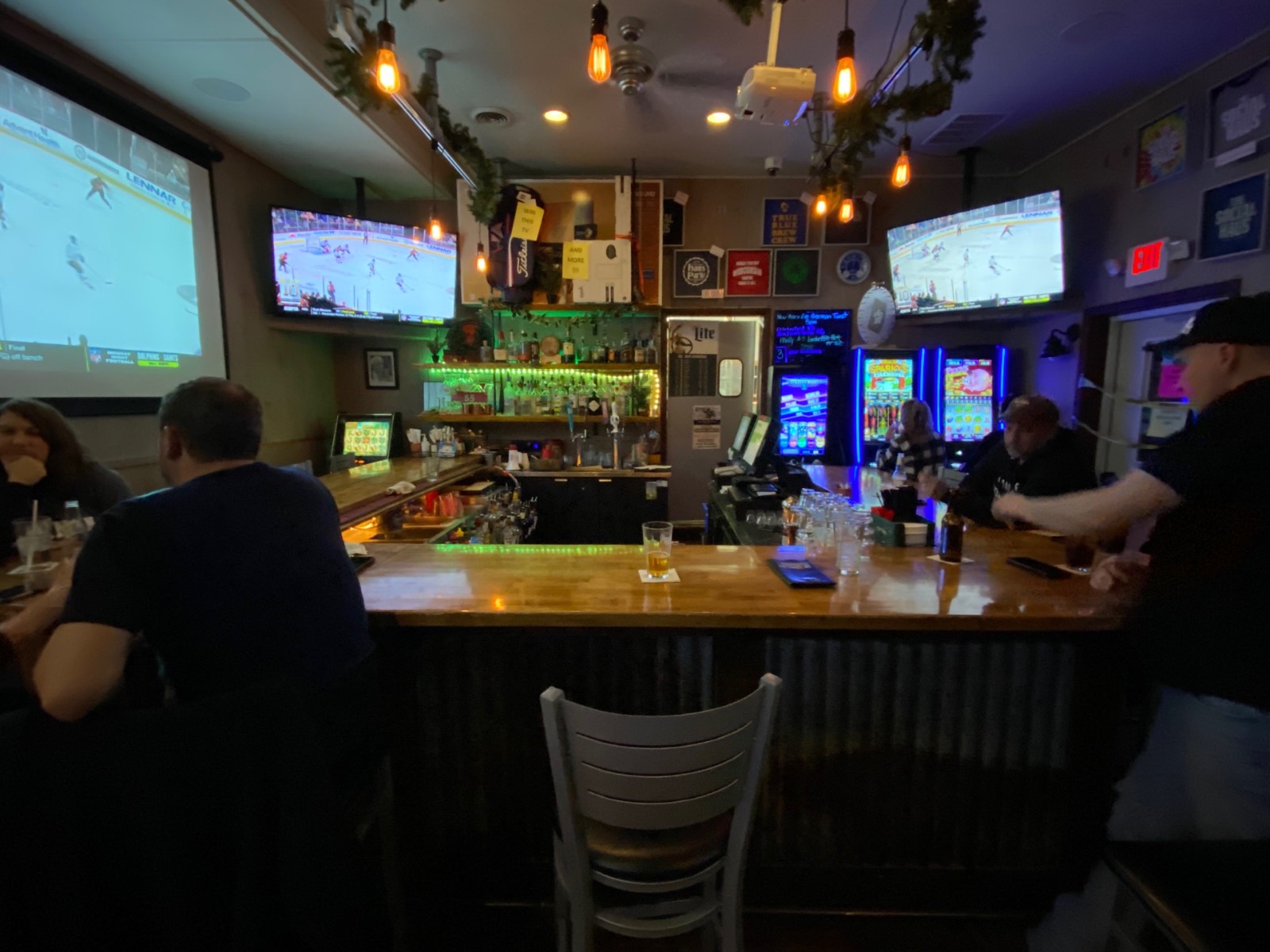 N48W18474 W. Lisbon Rd., (262) 293-9565
thesocialhaus.pub
[Read more]
"It isn't just the holidays, however, that make December the most wonderful time of the year at The Social Haus, found at N48W18474 W. Lisbon Rd. The month also rings in the tavern's anniversary, this year celebrating six years making things in the neighborhood warm and cozy, merry and bright, no matter if it's Christmas or July."
3776 E. Layton Ave., (414) 210-4987
[Read more]
"The Silverstrike Bowling game is one of the bar's biggest attractions. Sottile says they removed all of the video games when they took over the space, but the customers missed the game so much they brought it back and formed what is now a 20-person bowling league."
400 N. Water St., (414) 220-8383
[Read more]
"What could possibly be hidden about the Milwaukee Public Market? ... And yet, on the east side of the building, tucked away in the shadow of the freeway while the front of the building baring its namesake takes in the spotlight, there's a cozy little sidewalk island hideaway that many may miss – and even more couldn't name. Most just know it as 'the tiki bar,' even though it's not a tiki bar. It's technically a palapa – the St. Paul Palapa, to be exact."
1734 N. Franklin Pl., (414) 405-4656
[Read more]
"Step inside The Standard, 1754 N. Franklin Pl., just north of Brady Street, and look down to see the aged hardwood floor that's been right there since 1888 – as wars, peace, boom, bust and generations have wandered past the door – collecting nicks and dings, slowly, imperceptibly marking the passage of time with each gentle scuff of a shoe, each dissonant, raspy scrape of a chair leg.
"Belly up to the vintage bar, order a cold one and join the procession, 130 years long and counting, of Milwaukeeans, thirsty for a drink and, perhaps even more so, the camaraderie of a comforting neighborhood tap, who have kept this corner of Brew City bubbling."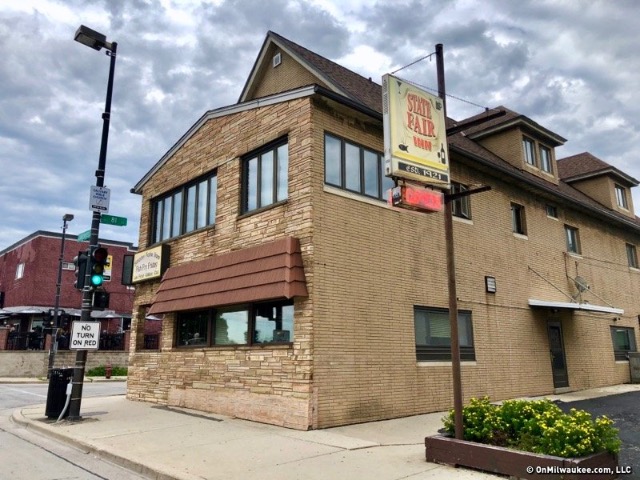 8101 W. Greenfield Ave., (414) 778-0760
statefairinn1921.com
[Read more]
"Belly up to that bar, and you can order any number of classic cocktails. But you'd be remiss if you didn't indulge in one of the bar's specialties: the brandy old fashioned. Not in the mood for an old fashioned? There's always ice cold beer or any number of other classic cocktails including the royal fizz, Tom Collins, gin buck or stinger.
"Add to that the music selection, which features artists like Frank Sinatra and Ella Fitzgerald, along with old school jazz standards and big band, and you definitely know you're in a place that harbors a bit of history."
2008 Venice Beach Rd., (262) 646-5652
stolleyshoggalley.com
[Read more]
"Tucked away between Upper and Lower Nemahbin Lake, just off I-94, lies one of Oconomowoc's more recognizable bar and grills: Stolley's Hogg Alley. Known for its food and up-north atmosphere, Stolley's is a restaurant that is welcoming to all its guests, grizzled bikers and growing children alike."
2422 S. Howell Ave.
[Read more]
"It's easy to drive by The Stone, 2422 S. Howell Ave., and not even know it's there, especially considering it doesn't have an obvious exterior sign and it's a bit off the beaten path of the unofficial Kinnickinnic-based Bay View bar district. However, we finally found our way through the door again this week and are really glad that we did. The down-to-earth Stone reminds us a bit of the East Side's Wolski's and Riverwest's Uptowner – but with more beer selections. The Stone also offers bottomless baskets of popcorn and peanuts. (Throwing the shells on the floor is encouraged!)"
6833 W. National Ave., (414) 607-8839
[Read more]
"Studz Pub is clean and well-cared-for and located inside a 100-year-old building with a Depression-era back bar featuring cylindrical-shaped glass. There's also a 30-year-old photo of Ratas taped to the back bar in which he's donning a curly chestnut-colored mullet, thick mustache and the words 'My parents said I could be anything I wanted when I grew up so I became an ass*ole.'"
1301 Milwaukee Ave., (414) 766-9725
thetaproommke.com
[Read more]
"'What's happening on Milwaukee Avenue in South Milwaukee reminds me of what happened with Kinnickinnic in Bay View years ago,' says (co-owner Ryan) Gajevic. 'It's growing and changing – every time I drive around I notice a new business here – and yet it remains a really great place to live that's close to the lakefront and golf courses. We're really happy to be a part of the great things that are happening here.'"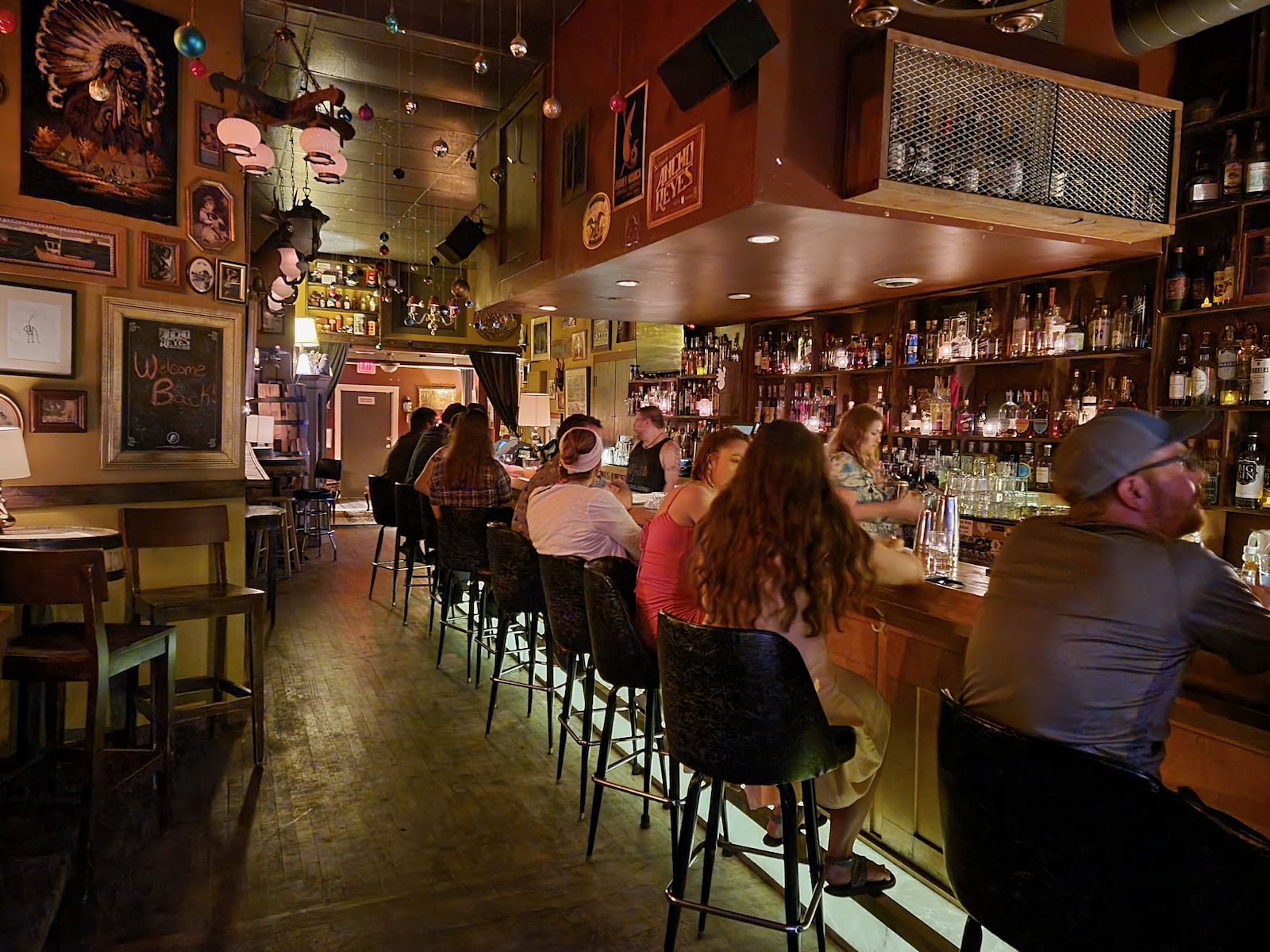 703 S. 2nd St., (414) 412-6131
[Read more]
"Tin Widow attracts a wide variety of customers, from neighborhood folks to people from the suburbs and out-of-state who make it a destination. The lounge doesn't advertise, and word-of-mouth and hotel recommendations from places like the Iron Horse and Kimpton Hotel have helped build it into what it is today."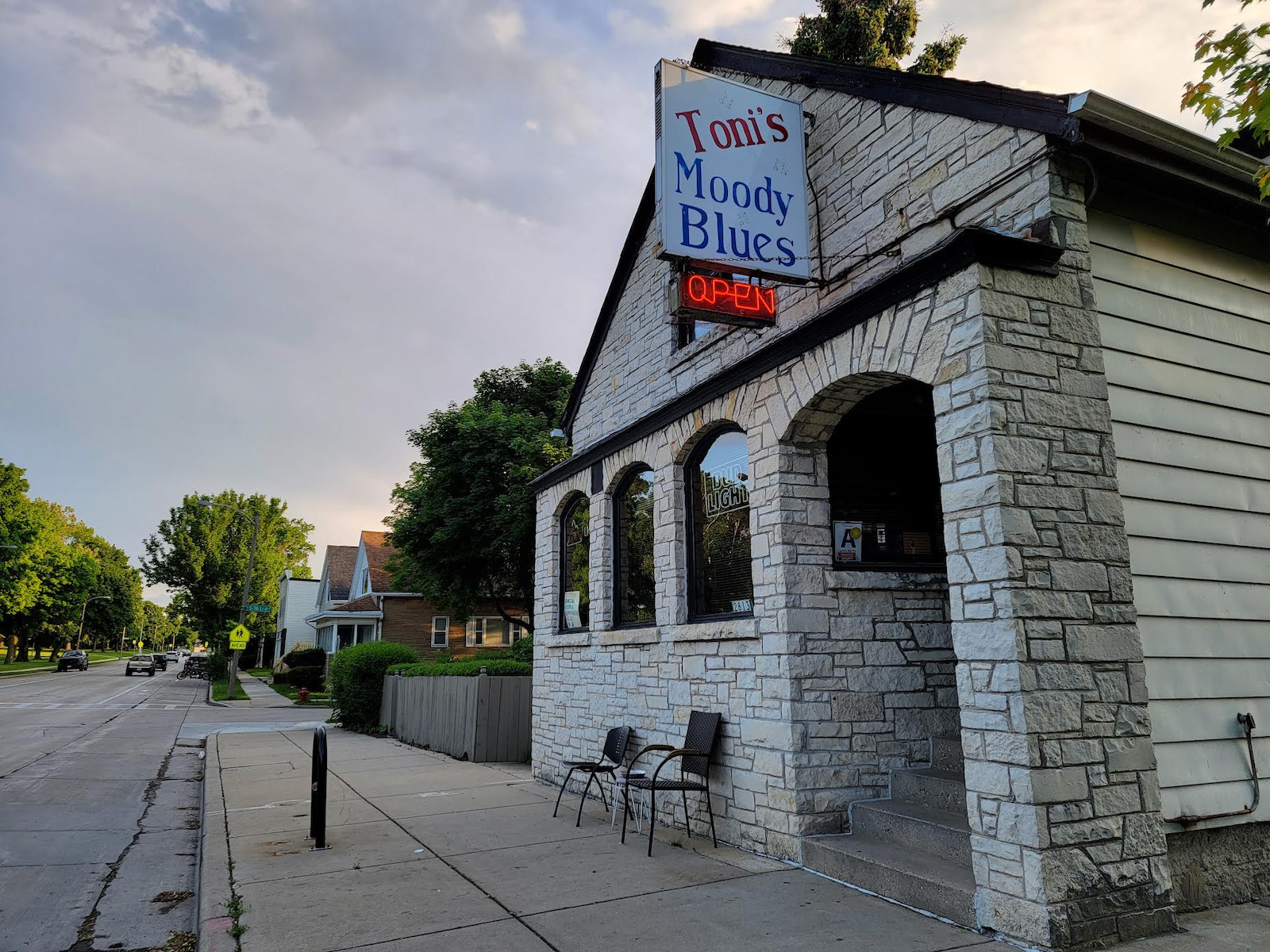 2813 S. Howell Ave., (414) 747-9077
[Read more]
"The second reason why Jeff (Siejkowski, co-owner) named the bar Toni's Moody Blues is because Toni (Marunowski, co-owner) has been a superfan of the English rock band, The Moody Blues, since she was a teen.
"'When I heard 'On a Threshold of a Dream' I had never heard anything like it. I went out immediately and bought it and that was that,' says Toni.
"Although The Moody Blues disbanded in 2018, Toni saw them 27 times in concert.
"'No, they never came to the bar, but they knew about it,' says Toni, who submitted photos of the bar to an international fanzine that, according to the editors, was seen by members of the group."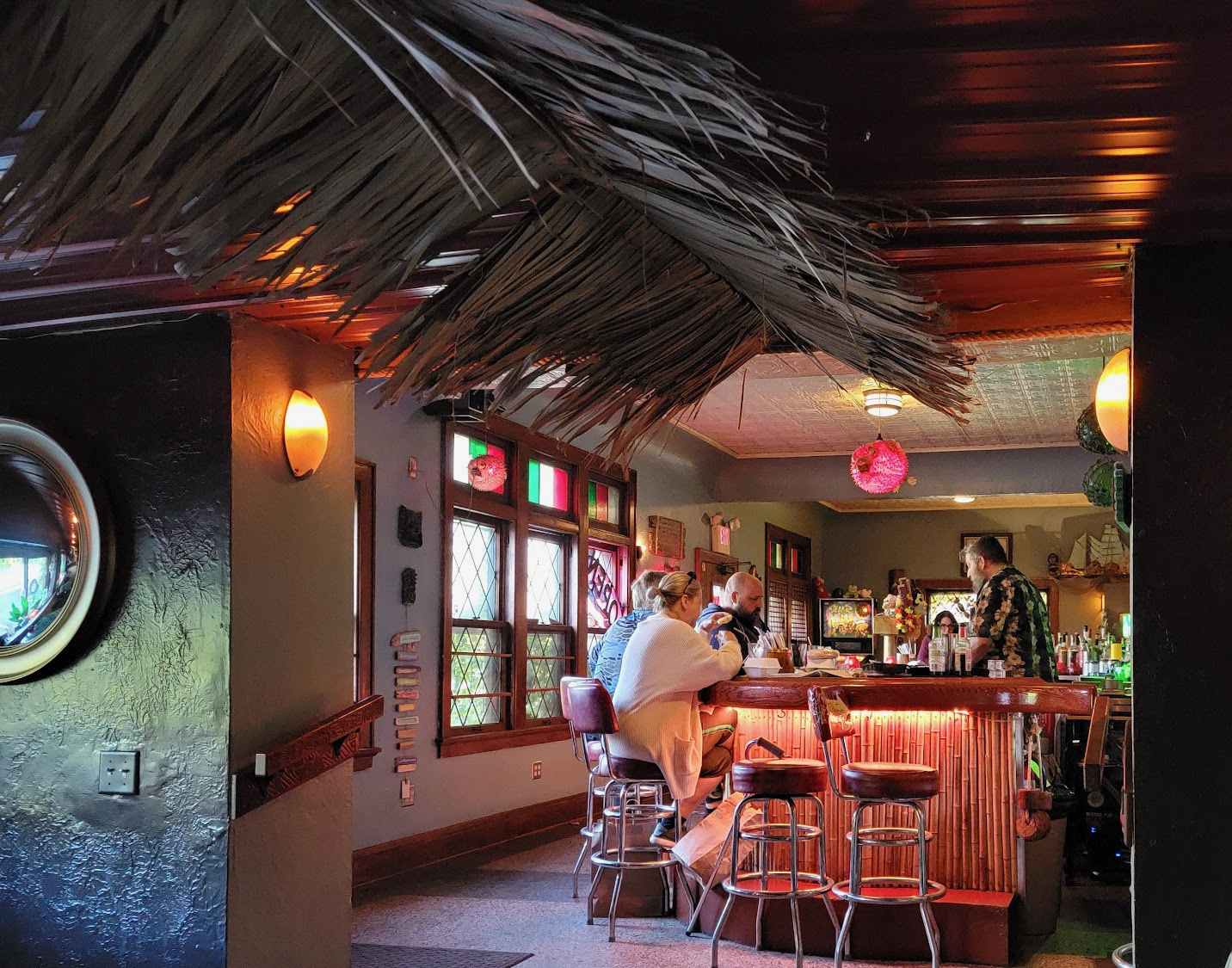 5483 S. Lake Dr. #2049, (414) 897-7851
"Trader Nick's tiki drink menu is extensive, including The Zombie, Sing Sling, Blue Hawaiian, El Diablo and Navy Grog. But the Mai Tai, touted as 'the best Mai Thai in Cudahy,' is the most popular. There's also a cocktail called Honolulu Millionaires named after the house band that gigs monthly. Plus, Trader Nick's serves a Daiquiri of the Day, along with beer and non-tiki cocktails."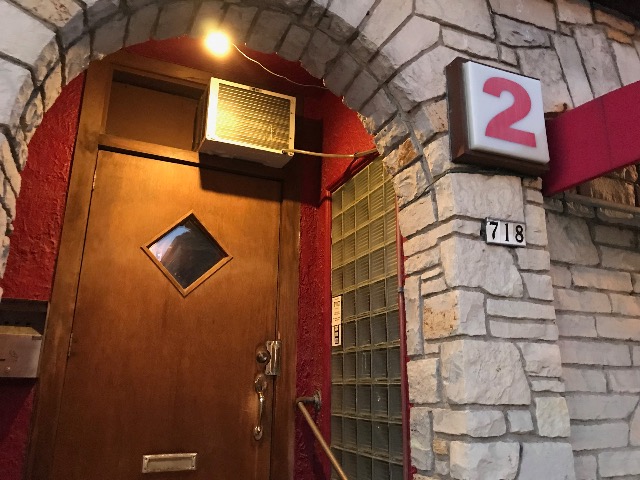 718 E. Burleigh St.
"And for couples looking to kanoodle, Two's swooning, smooching heart still beats; a pair of its original kissing booths survived the renovations, still providing a curtained getaway inside this already cute hideaway. But the real key to connection at Two isn't in offering a place to lock lips; it's in offering a place to luxuriate in company, whether someone you came in with or someone you just met. Because it's who you're with, not where you are, that makes a great night.
"That's what truly makes Two the perfect place to fall in love – whether with someone special or just with the bar itself."
4410 W. Forest Home Ave., (414) 327-2393
[Read more]
"If you've ever lingered at the stoplight where Forest Home meets Oklahoma Avenue, you may have spied the sign for Una, a tiny corner bar with a loyal clientele and a reputation for its vibrant, welcoming ambiance."
1032 E. Center St., (414) 372-3882
[Read more]
"The Uptowner, 1032 E. Center St., is 133 years old, and because he's owned this 'home of the beautiful people' for three decades, Steve Johnson has scads of stories. Luckily for those of us who belly up to the bar, he's a great storyteller."
4000 W. Clybourn St., (414) 344-1158
[Read more]
"A lot of people can claim that they 'grew up in a bar,' but James Hutterer, owner of the Valley Inn in Piggsville (the Menomonee Valley), not only grew up in a bar, he was born in one. ... The Valley Inn's close proximity to MillerCoors – at night the Miller sign glows above the low-lying Piggsville neighborhood like a second moon – draws many customers to the bar. It's also a popular destination before and after Brewers games for fans as well as Miller Park ushers, vendors and, occasionally, broadcasters. (Bill Schroeder has stopped in.)"
1230 N. Van Buren St., (414) 272-2522
[Read more]
"The enigma that is Victor's on Van Buren Street never fails to fascinate. The eclectic restaurant, bar and nightclub is as much of a family-friendly fine dining establishment (with a stellar fish fry that's one of the last all-you-can-eat deals in the city) as it is a late-night hook-up haven for hopeful middle-agers. So the fact Victor's transforms into Christmas paradise during the month of December should come as no surprise."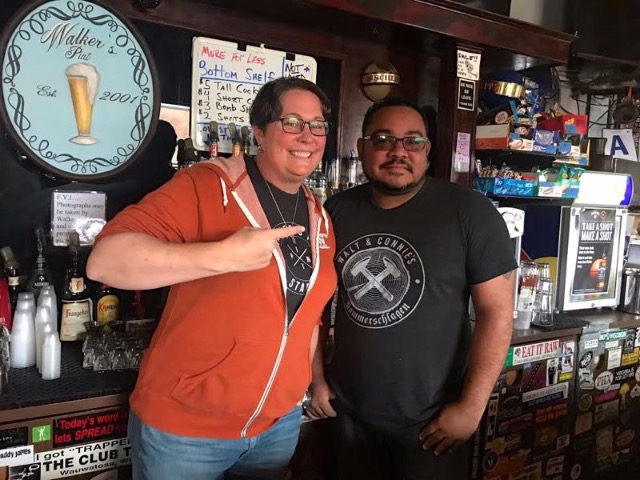 818 S. 2nd St., (414) 643-7468
walkerspint.com
[Read more]
"But there's definitely something special about The Pint, located at 818 S. 2nd St. Not only is it one of the last women's / lesbian bars in the country – it's true! – it's also a sports bar, beer-and-a-shot 'corner tap' and one of the friendliest bars in the city."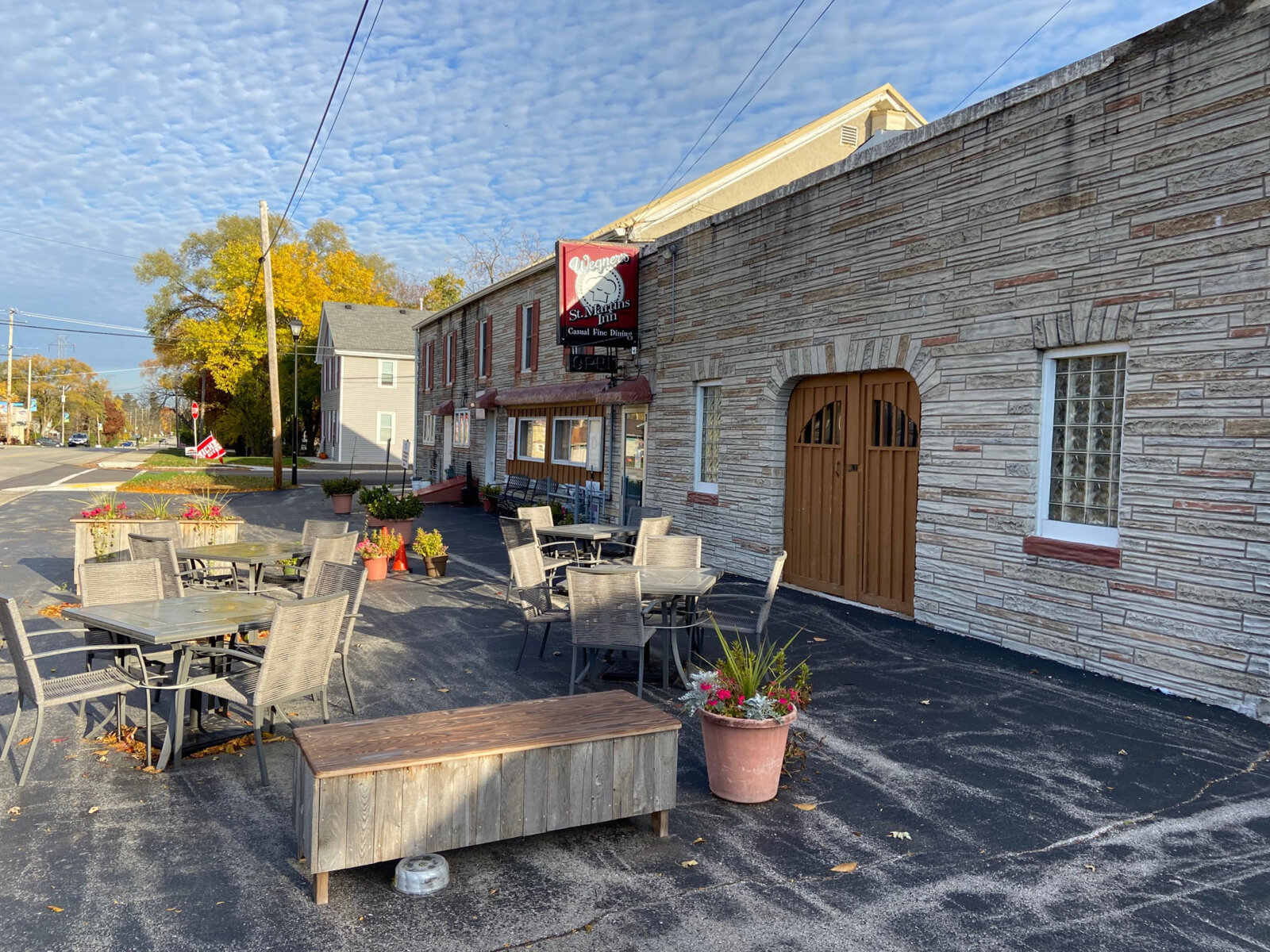 11318 W. St Martins Rd., (414) 425-9971
places.singleplatform.com/wegners-st-martins
[Read more]
"It's a compliment to Wegner's St. Martins Inn that the small neighborhood inn has the beloved status and aura of a century-old landmark – yet its current form is actually just 25 years old. While the building itself goes back in local history – its name actually references the former name of the village before it became a part of Franklin – Dennis and Kathie Wegner took over the spot in 1997 and revamped the space, primarily the kitchen, transforming it from a dive into a local favorite."
1836 N. Pulaski St., (414) 276-8130
wolskis.com
[Read more]
"Wolski's is a dive bar, incontrovertibly. But it's a destination dive bar, the kind of place you seek out, rather than stumble into, because it appeals to everyone and serves whatever purpose you want it to. It's not a sports bar or a dance bar or a cocktail lounge; the theme is itself, Wolski's – its own history, location, worldwide ambassadors, closing time. It's Polish, certainly, but a little bit Irish, with a lot of darts and, through and through, Milwaukee. Wolski's is welcoming, utilitarian and popular. Ineffably, it's hard not to like."
1579 S. 2nd St., (414) 672-0806
[Read more]
"Some bars just have perfect names. One of the best in Milwaukee is Woody's at 1579 S. 2nd St., in the Clock Tower Acres neighborhood at the southern edge of Walker's Point.
"Anyone who walks in and sees the vintage bar top that's been in place for surely well over a half a century will agree. It's enough to make a grown tippler blush."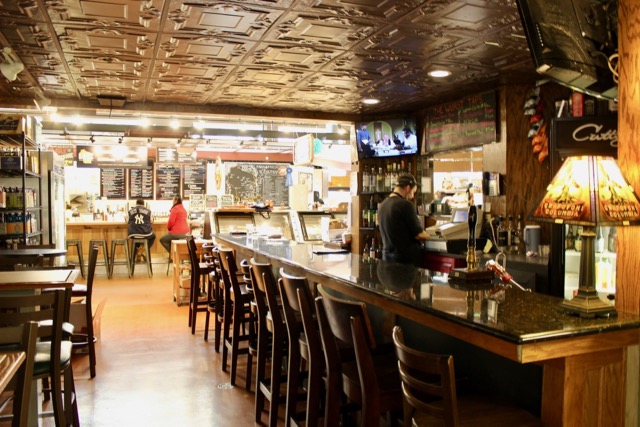 400 N. Water St., inside the Milwaukee Public Market, (414) 336-1111
milwaukeepublicmarket.org
[Read more]
"Craving a housemade sausage? Or maybe a wood-fired pizza? How about an old fashioned or a cool refreshing Spotted Cow or Miller Lite?
"You can get all three at the Wurst Bar, a quaint spot tucked away among the many gems at the Milwaukee Public Market.
"The Wurst Bar – a tiny little hideaway with the aesthetic of a nicer corner tap – is located adjacent to the Foltz Family Market, a fresh meat and prepared foods counter run by brothers Ryan and Casey Foltz. And it aspires to be the best – and wurst – of Milwaukee, all rolled into one."