Get ready to soak up more bar articles, imbibable stories and cocktailing content, brought to by Miller Lite. For more of our Bar stories click here!
For three decades, Robert Holmes loved working as a press operator – and later in his career as a supervisor – for the Milwaukee Journal and Milwaukee Journal Sentinel. He printed thousands of pages for the local paper and some of his favorites are now framed and hung in his bar – an upbeat, inclusive neighborhood tavern called The Pressroom MKE, 3105 W. Forest Home Ave.
But let's back up. Robert knew his job in the printing department was not going to last forever, so when his department moved to Illinois in May of 2022, Holmes was ready. He and his wife, Lisa, had recently opened the the bar.
"It was actually perfect timing," says Lisa. "Robert loved working at the Journal, but his dream was to open a bar."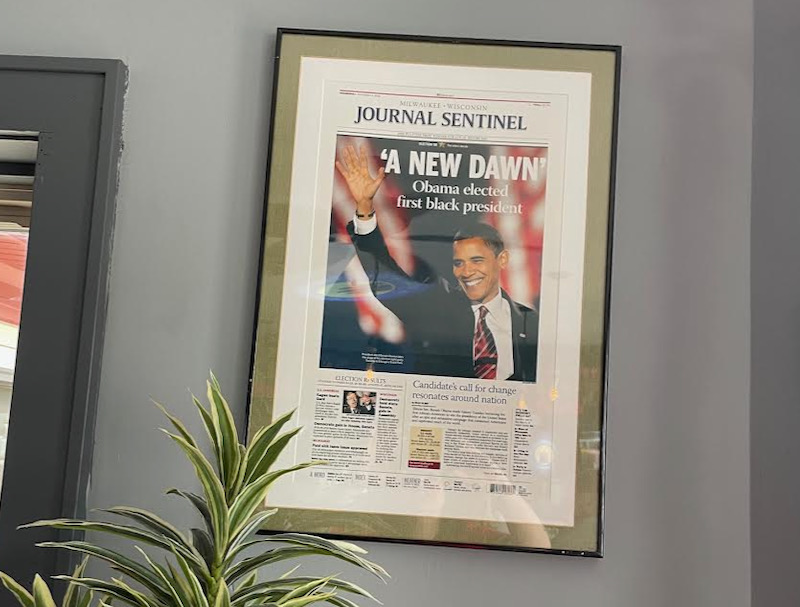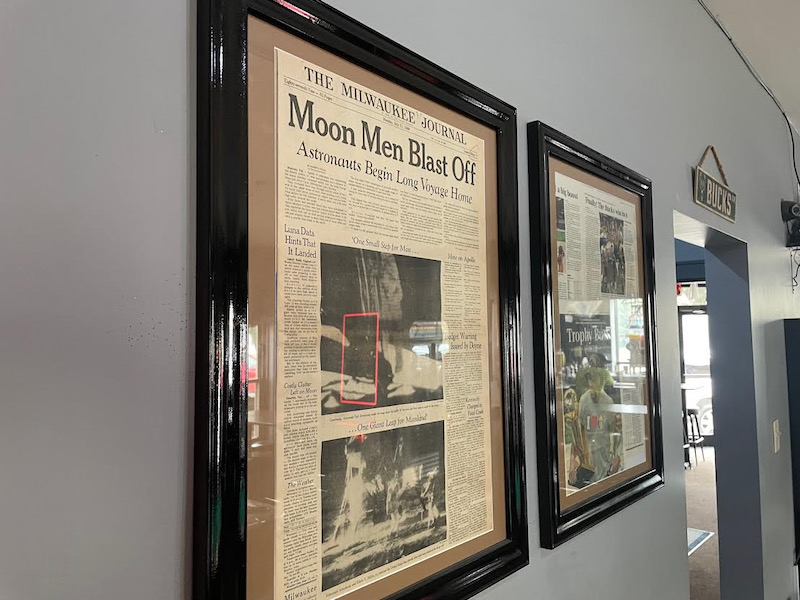 Lisa and Robert, married for 24 years and the parents of a two grown daughters and a son, met while both were working for the Journal – Lisa in the credit union and Robert in printing.
"For a couple of years we looked at a lot of bars, but I wasn't sure I was into it. Until we found this place. The patio sold me," says Lisa.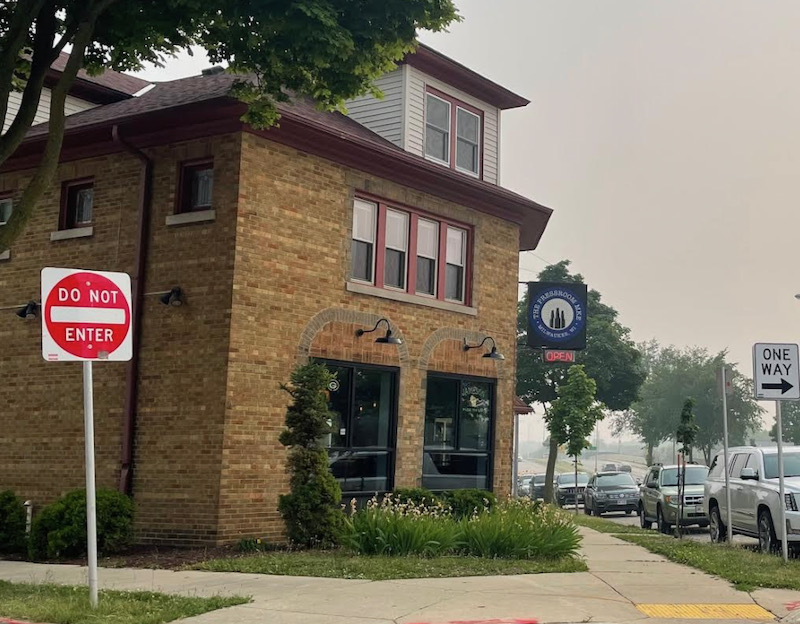 The Greenfield-based couple purchased the building which features a two-room bar with a three-season patio and an outdoor patio on the ground floor and an apartment on the second floor that they rent out as an Airbnb.
The space originally opened in the 1920s as Eddie's Log Tavern, thus the back of the bar is made from logs in tribute to the first iteration. The corner tap later became Gil and Eileen's and, at that time, there was an attached barber shop, now a spacious game room.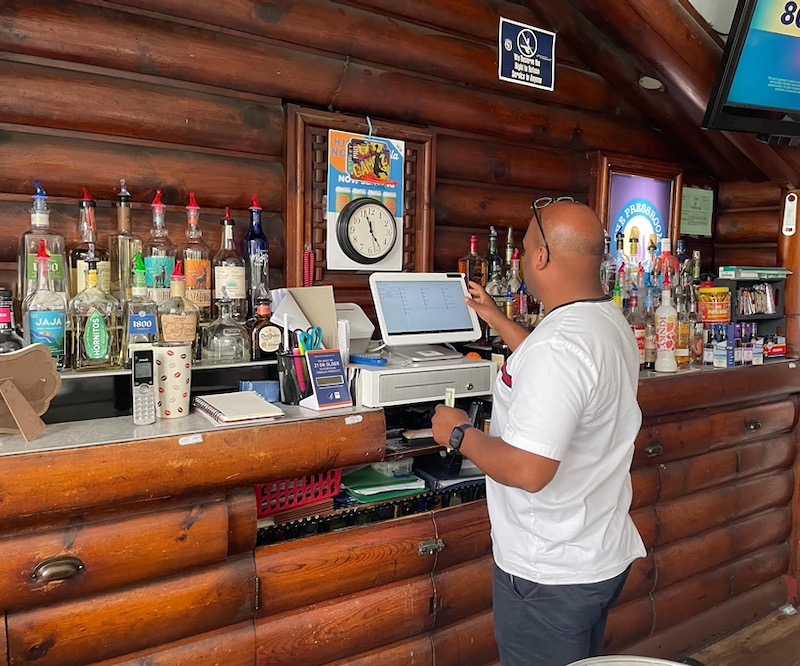 Robert, who is originally from Memphis, Tenn. is proud to be a Steelers fan first and a Packers fan second. The mix of decor on the walls reflects this. Growing up in Tennessee, Robert says people either rooted for the Dallas Cowboys or the Steelers, and he chose the latter.
"We have the best Packers-Steelers parties in the city," he says. "There's no real rivalry, we just have fun."
Robert brings his southern charm to his bar every day. He has an easy smile and is a natural conversationalist.
"He's the beauty, I'm the brains," jokes Lisa, who handles the business aspects of the family business.
The large, horseshoe-shaped bar makes conversation and customer interaction at the center of the business. There's a core group of regulars, but the tavern also draws current and retired newspaper folks along with a mix of Milwaukeeans from all parts of the city.
"It's truly a melting pot. A South Side favorite," says Lisa. "Everyone is welcome here."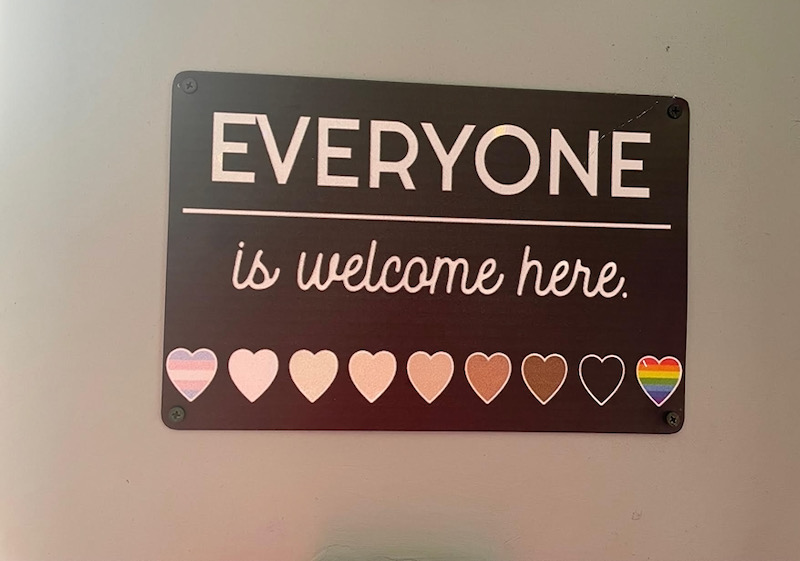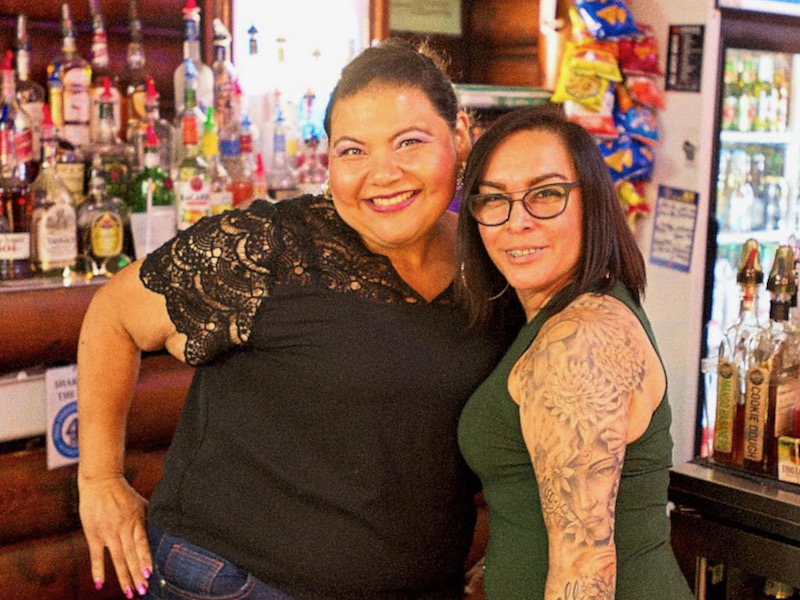 Susie Rubner is a frequent customer at The Pressroom. She's lived in the neighborhood for many years and enjoys stopping in for a couple of vodka tonics with a splash of cranberry.
"There are always fun people here and they don't have any drama," says Rubner. "I've got nothing but good things to say about this place."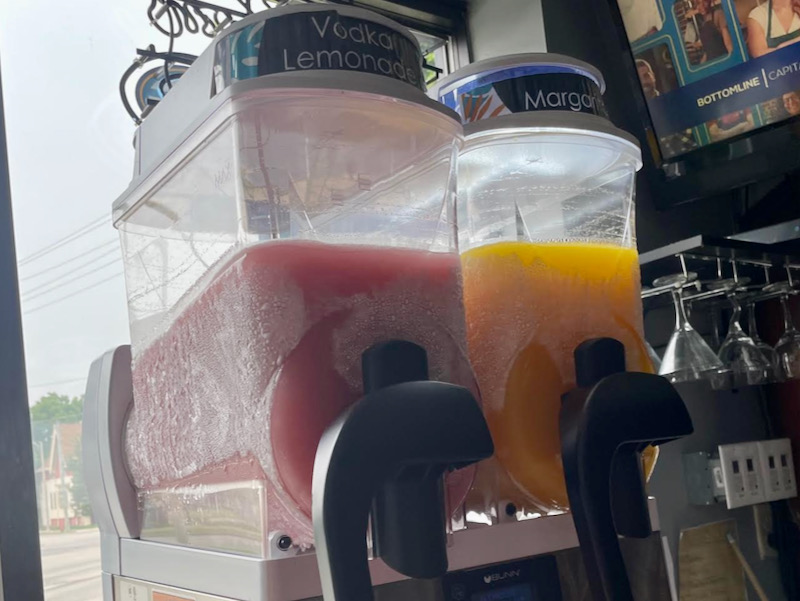 Beer is the most popular beverage choice for patrons, with Modelo, Corona and Miller topping sales. The tenders also sell a lot of slush drinks (Rubner calls these potent frozen drinks "One-Two-Three-Floors"), Palomas and margaritas. They also serve Luigi's Pizza.
"Someday we'd like to offer more food, but for now, we're focusing on the bar," says Robert.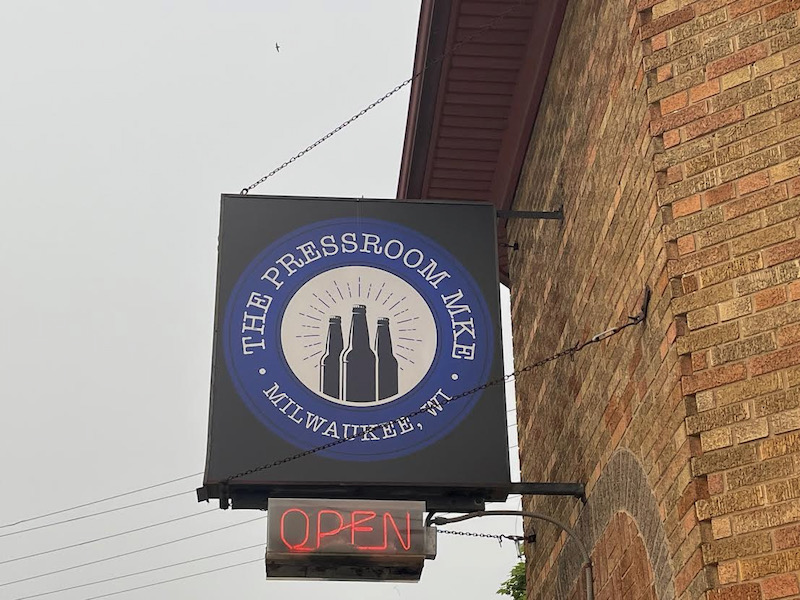 The Pressroom offers free pool during all hours of operation and occasionally hosts karaoke, DJ nights, Loteria/Mexican bingo (this popular weekly event will resume in the fall), "Galentine's Day" parties and spoken word events. They recently had an Open Mic for QWERTYFEST MKE.
"We'd like to have a regular spoken word night here every month. We're looking for a host," says Robert, who also writes poetry.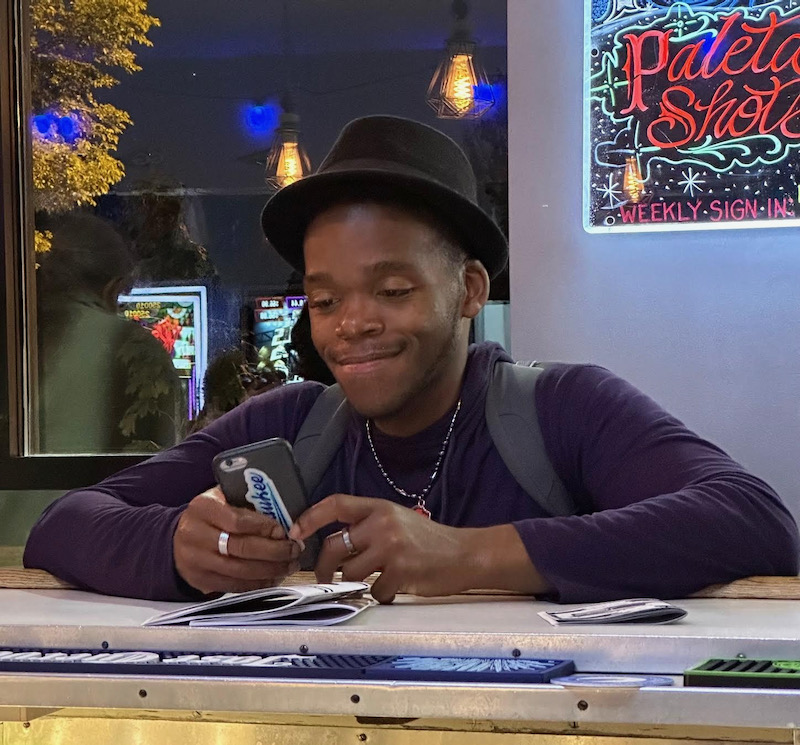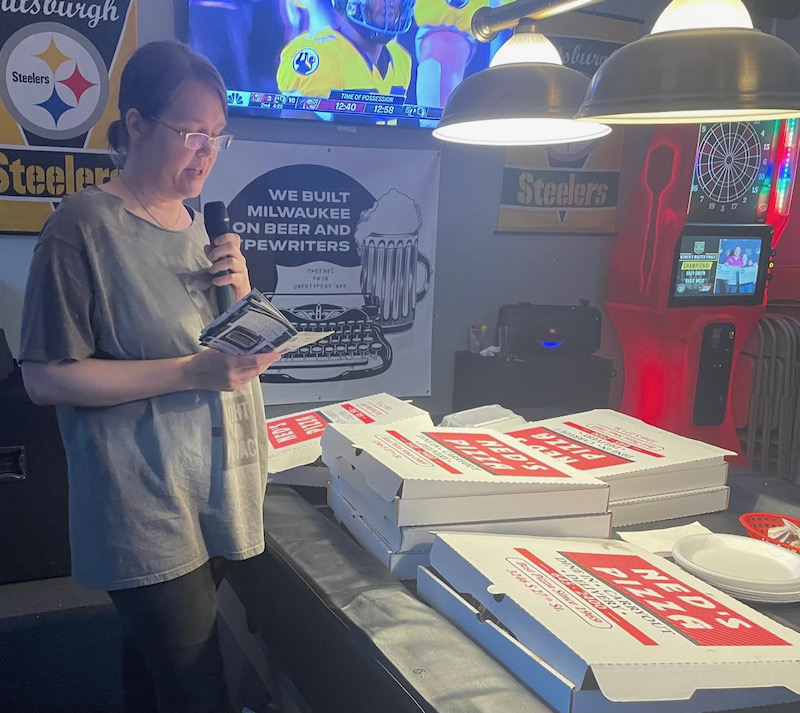 Lisa says there's a lot to like about The Pressroom, but people return over and over again because of Robert.
"He enjoys talking to anyone and everyone," says Lisa. "He's this way at the bar and in real life, too."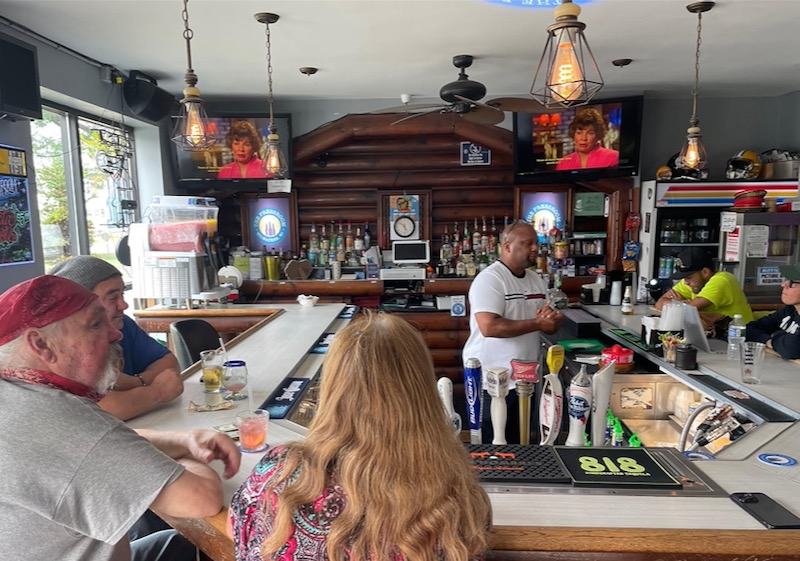 Molly Snyder started writing and publishing her work at the age 10, when her community newspaper printed her poem, "The Unicorn." Since then, she's expanded beyond the subject of mythical creatures and written in many different mediums but, nearest and dearest to her heart, thousands of articles for OnMilwaukee.

Molly is a regular contributor to FOX6 News and numerous radio stations as well as the co-host of "Dandelions: A Podcast For Women." She's received five Milwaukee Press Club Awards, served as the Pfister Narrator and is the Wisconsin State Fair's Celebrity Cream Puff Eating Champion of 2019.