The Great Milwaukee Summer is HERE! Your guide to what you'll be doing, where you'll be drinking, who you'll be hearing and how you'll be getting a sweet tan this summer is on OnMilwaukee. The Great Milwaukee Summer guide is brought to you by Educators Credit Union and Harley-Davidson Museum.
QWERTYFEST MKE is a new festival that celebrates the typewriter, which was invented in Milwaukee 150 years ago by a guy named Christopher Latham Sholes. The invention remains relevant because the same keyboard – called "The QWERTY" keyboard – is still in use today on cell phones, tablets, laptops and desktops.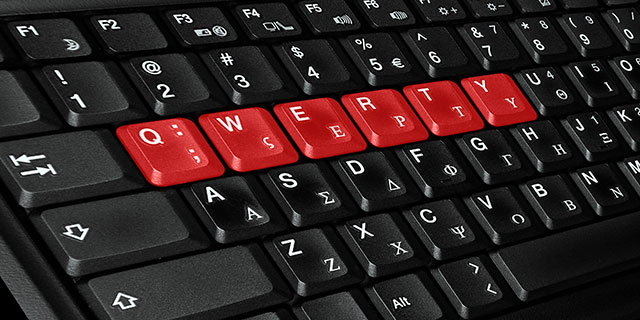 The main organizers of this event – myself and author Tea Krulos – think that's worth celebrating this year and for many years to come.
QWERTYFEST MKE takes place June 23-25, 2023. It's for any and all Milwaukeeans who wanna take part in quirky, nerdy, fun while recognizing a previously under-celebrated piece of Milwaukee history that is used by billions of people worldwide today.
The QWERTYFEST MKE weekend agenda features parties, live music, workshops, cemetery tours, a marketplace, presentations, tavern readings, brunch and more in all parts of the city. Guests can attend one, some or all of the events – some of which are free and some of which are ticketed.
Let's break it down.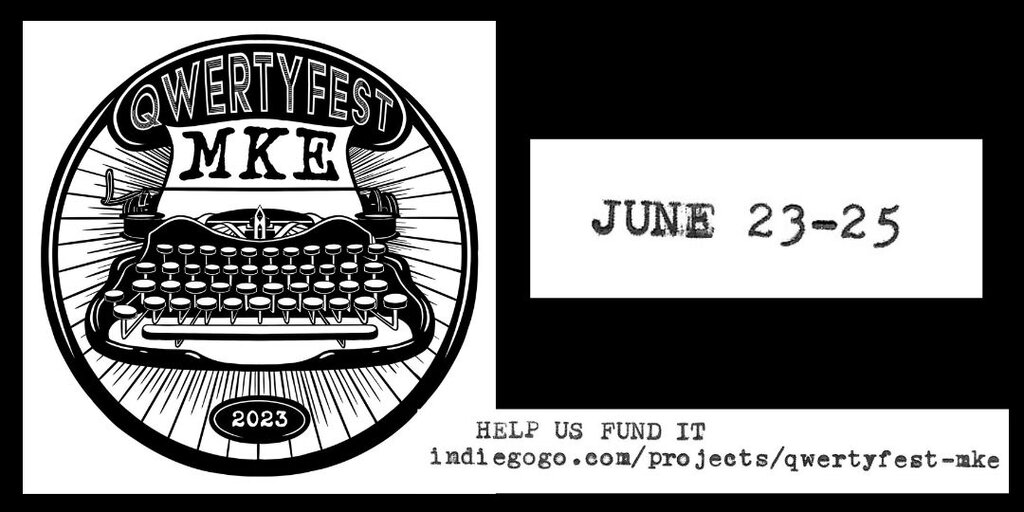 Friday, June 23
QWERTYFEST opening night party at Dandy, 5020 W. Vliet St., from 5 to 10 p.m. SOLD OUT
Live "Clackathon" by Anja Sieger and friends (you really have to see it to believe it)
Live music from Nineteen Thirteen
Typing stations to try out different vintage writing machines
Try out one of filmmaker John Hughes typewriters ("Sixteen Candles," "Breakfast Club" etc.)
Raffle, full bar, crossword puzzling and more
Get tickets here
Saturday, June 24
Typewriter workshops at The Bindery, 347 E. Ward St.
"Typewriter 101" with English teacher Lisa Floading. 11 a.m. LOW TICKET ALERT
"Poetry in Motion" with Kay Kro, The Traveling Typist. Noon.
Get tickets to either or both here.
Forest Home Cemetery tours, marketplace, Type Talks, 2495 W. Forest Home Ave.
Two guided Literary Tours, noon or 2 p.m. Featuring a visit to the grave of typewriter inventor Christopher Sholes and other creative greats. Tickets here. (NOTE: The City of Milwaukee will recognize June 23 as QWERTY MKE DAY before the noon tour with a visit from the mayor or a representative.)
QWERTY Market featuring antiques, art, books and DJs spinning on a vintage Victrola inside the onsite Historic Chapel, 12-6 p.m. Free: included with tours.
"Type Talks" in Chapel from 4-5:30 p.m. "150 Years of the QWERTY Keyboard," Jason Puskar, Professor of English at UWM; "Women's Complicated History with the Typewriter is not Black-and-White," Molly Snyder, OnMilwaukee.com (hey-o!); "Clack Bait: Drawing Stories and Exceptional Encounters," Christopher T. Wood, artist. Free.
Historic Milwaukee RiverWalk Tour, 235 E. Michigan St.
Explores the Riverwalk's sculptures, architecture and typewriter history. 2 p.m.
Get tickets here.
Casual tavern reading at The Pressroom, 3105 W. Forest Home Ave.
Headliner Kavon Cortez Jones will share some spoken word magic at 7 p.m. After, an open mic with MIAD's Zoe Darling and contributors from Qwerty Quarterly, QWERTYFEST's zine. All readers and listeners invited.
The Pressroom is owned by a man who printed the Journal Sentinel for 30 years. His favorite front pages are framed and hanging on the walls. Free.
Sunday, June 25
Typewriter Jam Brunch at Company Brewing, 735 E. Center St. 11 a.m.-1 p.m.
Enjoy a late morning "type-in" brunch. Or just come for the libations, live music from Milwaukee/New Orleans musician Johanna Rose and a paper-making station. KID-FRIENDLY.
Free, but please support Company Brewing with a purchase. Their brunch menu is delicious.
Open House at Anchor Press, Paper and Print (inside House of Rad), 900 E. Keefe Ave. 1-3 p.m.
Simple bookmaking workshop inside an impressive, innovative artists collective.
$10-15 suggested donation. Supplies included.
A limited number of ALL CAPS VIP passes are also available. ALL CAPS includes admission to the Friday Night Opening Party at Dandy; Saturday Forest Home Cemetery tour and Type Talks; a copy of our QWERTY Quarterly zine and a swag bag. Grab one here.
Follow QWERTYFEST MKE on Instagram and Facebook.
Special thanks to all of our contributors and sponsoring partners including OnMilwaukee, WMSE 91.7, Complete Computer Services and Lakefront Brewery.

Molly Snyder started writing and publishing her work at the age 10, when her community newspaper printed her poem, "The Unicorn." Since then, she's expanded beyond the subject of mythical creatures and written in many different mediums but, nearest and dearest to her heart, thousands of articles for OnMilwaukee.

Molly is a regular contributor to FOX6 News and numerous radio stations as well as the co-host of "Dandelions: A Podcast For Women." She's received five Milwaukee Press Club Awards, served as the Pfister Narrator and is the Wisconsin State Fair's Celebrity Cream Puff Eating Champion of 2019.