Big changes are coming to the organization behind PrideFest, as Milwaukee Pride, Inc. today announced a significant internal restructuring – including a new five-year strategic plan as well as a new official mission and vision statement – in the hopes of better reinvesting in itself and in the dedicated individuals who make the state's largest LGBTQ+ festival happen every year.
A key part of the organization's restructuring – going into effect starting Oct. 1 – is the announcement of Wes Shaver as Milwaukee Pride, Inc.'s first president and CEO. In the new restructure, Shaver will be joined by Luke Olson as vice president of festival productions and Ryan Manning as vice president of operations, two additional new positions for the organization.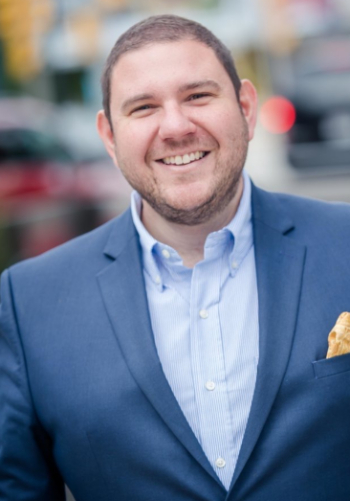 "I've learned a lot since joining the organization in 2014, and I know I've grown a lot, just as the organization has too," Shaver said. "I'm honored to be in the role, and I look forward to creating a wonderful platform for my successor, so they'll be set up to succeed and have the infrastructure to keep propelling the organization forward while continually engaging excited and energetic new people to get involved. It's always been and will be a team effort."
To help further achieve its new mission statement – "Milwaukee Pride cultivates experiences that celebrate the culture, commemorate the history, and promote the health and wellness of LGBTQ+ peoples" – one of the critical parts of Milwaukee Pride, Inc.'s restructuring is shifting away from its past 100 percent volunteer-based model, one the group called "admirable, (but) it isn't sustainable for the future."
"It's become very apparent – before the pandemic, navigating through it and then after – that volunteerism has been changing very much," Shaver explained. "The landscape of people giving up their free time and quality time, with very hectic lives full of chaos and moving pieces, it's just very difficult to do – especially for key members of the production team who are engaged year-round and expected to answer emails year-round and go to meetings year-round. It's just clear that their time and talent needs to be recognized.
"After leading the organization since 2017 and responsible for paying the bills essentially, I see the six-figures-plus that we spend on labor (outside the organization) in order to produce the festival. Every festival, we spend hundreds of thousands of dollars for services ... and it just seems unfair that the people who put on the festival, the LGBTQ people who are dedicated year-round, to leverage their talent, their ideas, their commitment to community, without being compensated at some level."
Instead, to help better recognize and compensate the people who make the festival happen, the organization will develop small part-time roles as well as integrate a stipend model for festival director, manager and coordinator positions. Milwaukee Pride, Inc. will also integrate a new succession plan to foment internal growth and help the festival maintain year after year, generation after generation.
"The impact that PrideFest is able to have on Milwaukee and Wisconsin is because of our exceptionally dedicated Production Team," Olson noted, in a PrideFest release. "Most people don't understand how many folks it takes to put on this world-class event, and just how much of their personal time they dedicate to presenting Milwaukee with one of its legendary lakefront festivals. Our new stipend model – tied to the annual success of PrideFest – will finally let those folks be recognized and rewarded for their efforts."
"When I stepped into the organization in 2017 as the board president, that was coming on the heels of the only year – 2016 – where we had a paid executive director, whose contract wasn't extended. So I came into the organization fulfilling that executive director role as a volunteer," Shaver recalled. "And I didn't want someone to have to go through that – because it's unfair, and it's very probable that they will not be successful.
"My experience and what I navigated to get where we are today was something that I didn't want someone else to have to endure. A seven-figure festival needs to have the responsible roles and responsibilities in order for it to be sustainable."
How will those outside the organization notice these internal changes? Shaver predicts that they mostly won't, particularly when it comes to Milwaukee Pride, Inc.'s signature summer festival.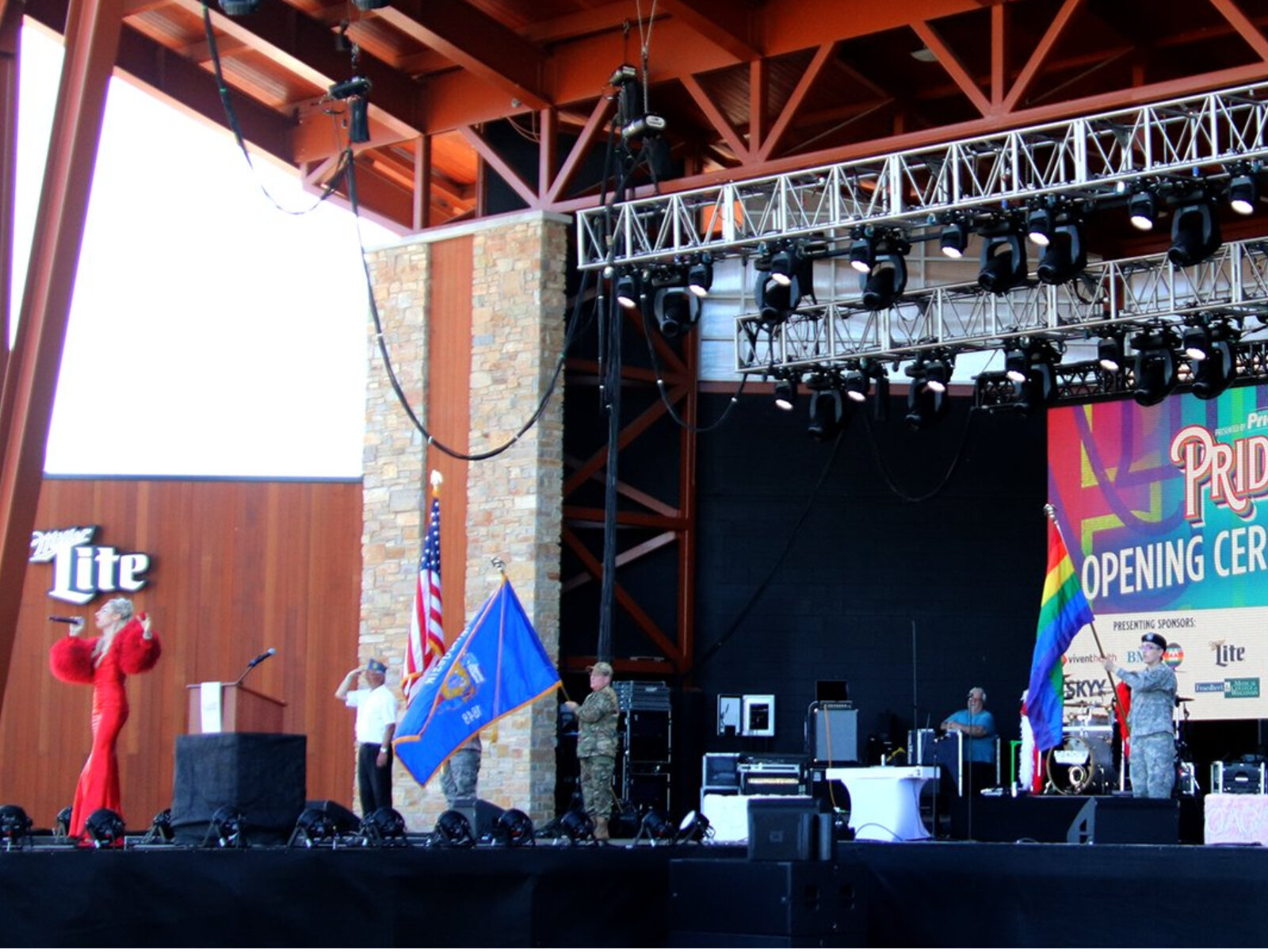 "Our team is awesome as is. The production team is so diverse and come from all different backgrounds and experiences that help make our event what it is, what makes it so dynamic and changing every year. So our team performs exceptionally well under the current model and circumstances – so I'm not exactly sure people will be able to see something at face-value that's improved or better," Shaver said. "But I do think the overall feelings of value and feeling empowered and seen and respected is what's going to make some of the programming get pushed even further and become even more engaging and authentic."
Indeed, according to Shaver, the impact of today's newly announced shifts and structure changes is less in the production itself and more in the people who make it happen each year, truly investing in itself by investing in those who support it.
"LGBTQ people and underrepresented populations face major obstacles in the work place – lower wages, fear of feeling judged or getting discriminated against. LGBTQ people often fight just to get a job and then go in there everyday with the fear of something that might make them feel unwanted or not valued," Shaver said. "My goal is that these opportunities for people reinforce individual value, reinforce talent – and I'm hoping that through our re-investment in team building, mentorship and advancement within the organization, that these individuals will be able to take these very important roles and responsibilities, leverage it to advance their career outside the festival, and help advance to meet personal and professional goals. That's how this all works together."
For more information on Milwaukee Pride, Inc.'s restructuring and internal changes – as well as to apply to join the organization's team – visit Milwaukee Pride, Inc.'s website. The group will also host a sponsorship reception and meet-and-greet at Saint Kate the Arts Hotel next month. And stay tuned to OnMilwaukee for more updates on Milwaukee Pride, Inc. and PrideFest's next moves as we already look ahead to next summer.
As much as it is a gigantic cliché to say that one has always had a passion for film, Matt Mueller has always had a passion for film. Whether it was bringing in the latest movie reviews for his first grade show-and-tell or writing film reviews for the St. Norbert College Times as a high school student, Matt is way too obsessed with movies for his own good.
When he's not writing about the latest blockbuster or talking much too glowingly about "Piranha 3D," Matt can probably be found watching literally any sport (minus cricket) or working at - get this - a local movie theater. Or watching a movie. Yeah, he's probably watching a movie.