PORTLAND – During a recent first visit to Portland, Ore. we, naturally, felt compelled to visit nearby city Milwaukie.
Milwaukie, which was named after "our" Milwaukee, was settled in 1847 by Lot Whitcomb, who named it "Milwaukie." At the time, the Wisconsin city was also frequently spelled "Milwaukie." One story claims that a newspaper changed the spelling in the 1800s and it stuck.
During our visit, we attempted to draw comparisons between Milwaukie and Milwaukee, and came up with very few similarities. We found a bowling alley, beer store, tattoo shop and a "Scott Street," which was exciting to us because our house is on Scott Street in Milwaukee.
Milwaukie, which is a suburb of Portland near the Sellwood neighborhood, is an outdoorsy place surrounded by nature and with a small-town vibe. It is home to the famous Dark Horse Comics and has a thriving Farmers Market.
I remembered I knew someone who lived in Milwaukie and, through Facebook, got in touch with my former pal and roommate Colin Wall, who grew up in Green Bay and lived in Milwaukee for eight years. Wall moved to Portland 22 years ago and bought a house in Milwaukie almost a decade ago.
"I really love it here. Last year, Milwaukie got its own light rail line from Portland and a new riverfront boat ramp," says Wall. "But there are some things – actually many things – I miss about Milwaukee."
Wall bought his house in Milwaukie because, at the time, it was cheaper than purchasing in Portland.
"Now it's hot property with 40,000 people moving to the metropolitan area last year and an expectation of 30,000 a year for the next few years," says Wall, who works as a school maintenance person and teaches art, mural painting and river guiding.
During our visit, we walked into Wind Horse Coffee & Tea, and when we disclosed to the barista that we were from Milwaukee, Wis., he said, "Oh, you must be one of those people who try to correct my spelling on the internet."
We have now put Milwaukee, North Carolina on our travel bucket list to complete the Milwaukee-Milwaukie-Milwaukee trifecta. For now, here are 10 more photos of Milwaukie, Ore.
1. Milwaukieans kayak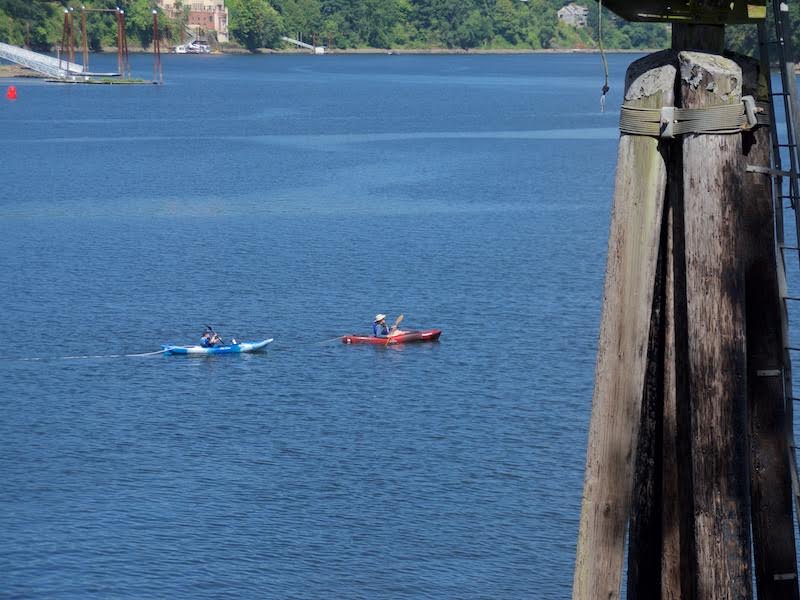 2. Milwaukie: founded in 1847
3. Milwaukieans bike: A lot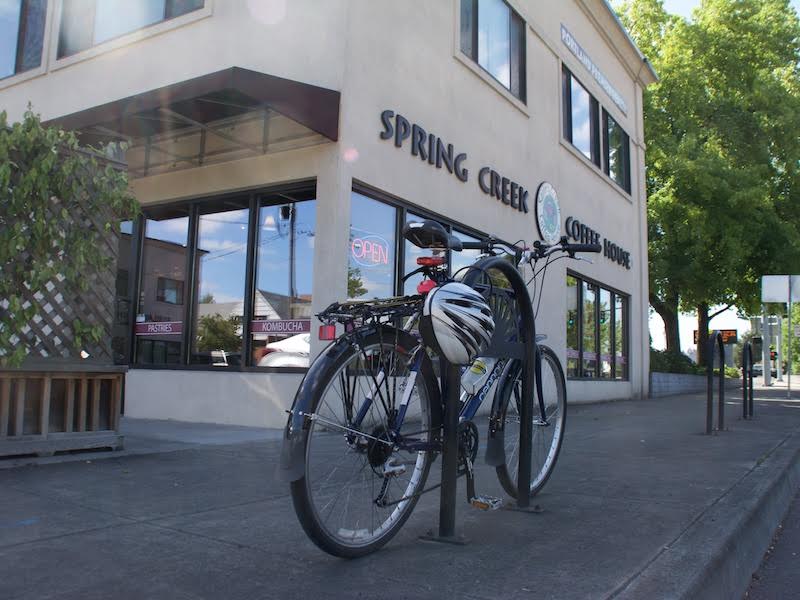 4. Milwaukieans drink beer
5. Milwaukie City Hall
6. Milwaukieans bowl
7. Milwaukie Masonic Lodge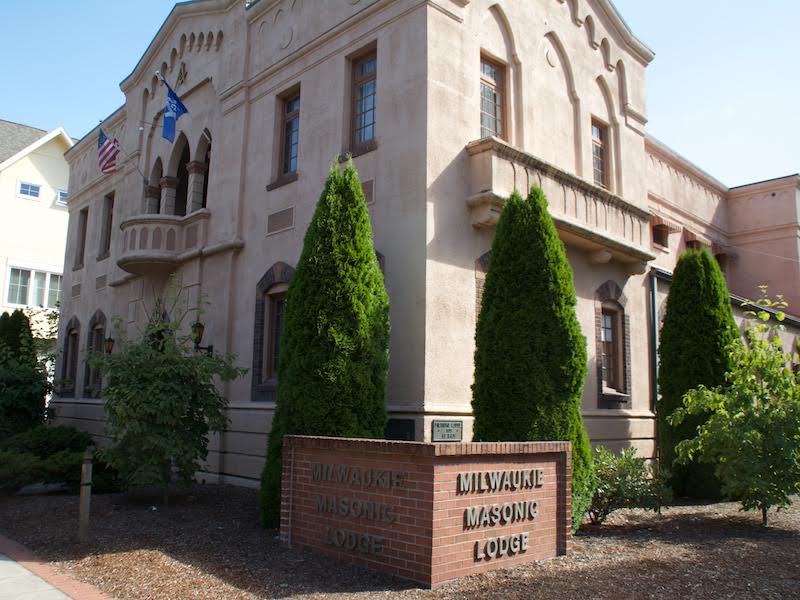 8. Milwaukie Timber Co.
9. Milwaukieans have light rail
1o. So long, Milwaukie!

Molly Snyder started writing and publishing her work at the age 10, when her community newspaper printed her poem, "The Unicorn." Since then, she's expanded beyond the subject of mythical creatures and written in many different mediums but, nearest and dearest to her heart, thousands of articles for OnMilwaukee.

Molly is a regular contributor to FOX6 News and numerous radio stations as well as the co-host of "Dandelions: A Podcast For Women." She's received five Milwaukee Press Club Awards, served as the Pfister Narrator and is the Wisconsin State Fair's Celebrity Cream Puff Eating Champion of 2019.