Visit the MKE Urban Stables, 143 E. Lincoln Ave., across the Kinnickinnic River from Baran Park, and something feels immediately special.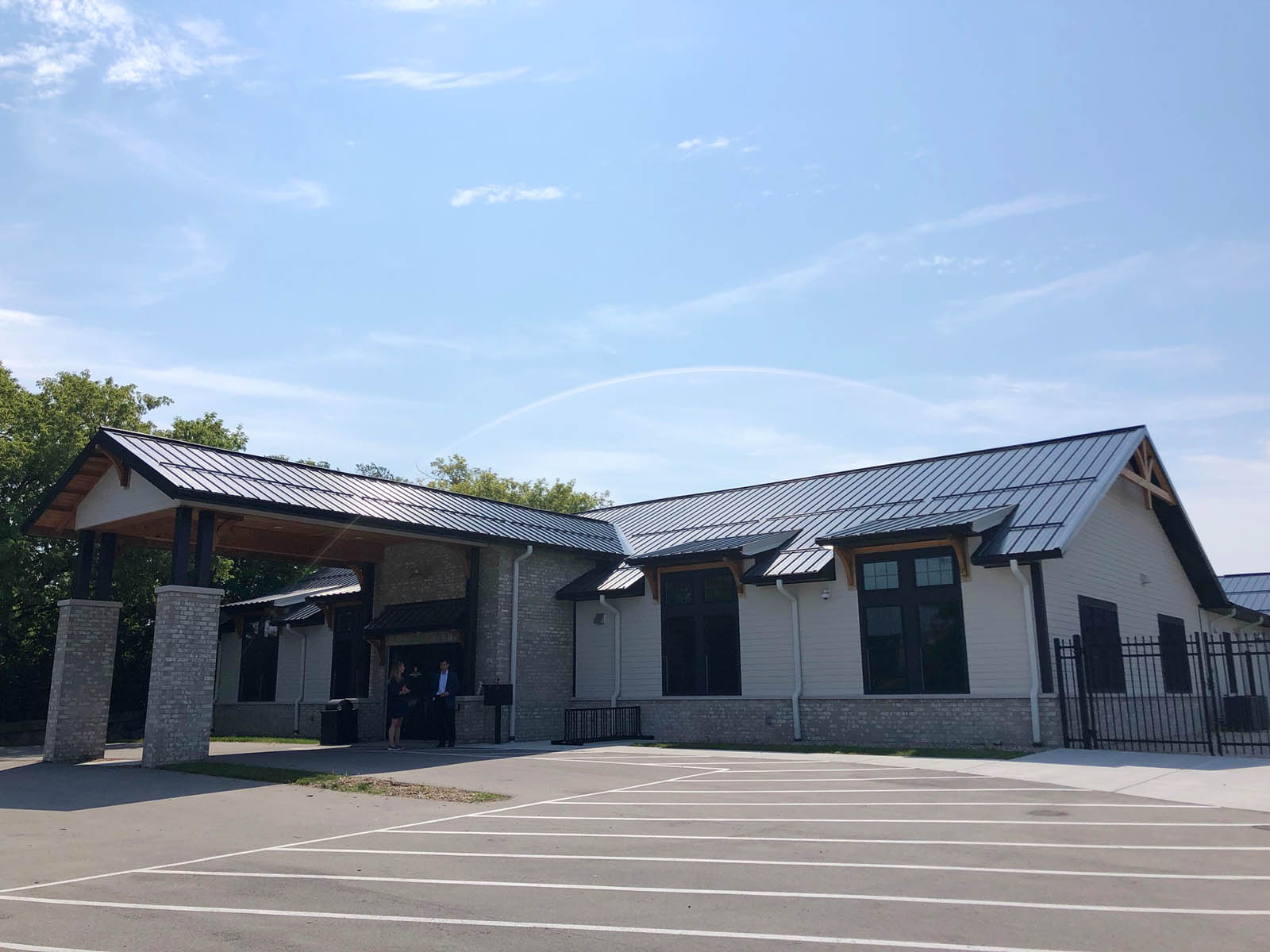 Stepping through the portal of the new $5.65 million, 27,000-square foot facility – designed by Uihlein-Wilson/Ramlow-Stein Architects – on a four-acre city-owned site, you're transported from the urban industrial across Lincoln Avenue to a bucolic, almost rural setting.
The complex was built – primarily with private funding – as a new home for the Milwaukee Police Department's (MPD) Mounted Patrol Unit, but thanks to the idea of Officer John Pederson Jr., a member of the unit since it was started in 1999 and the vision and hard work of many others, it is now so much more.
"Through MKE Urban Stables we have an opportunity to achieve three goals at once – a home for the MPD Mounted Patrol Unit; access to equine therapy for urban residents; and a public space for community and police engagement," says board president Kent Lovern, who is chief deputy district attorney for Milwaukee County.
The building in front is divided into to spaces, one dedicated to the mounted patrol and the other side to the public, with large and small meeting rooms and offices for the MKE Urban Stables.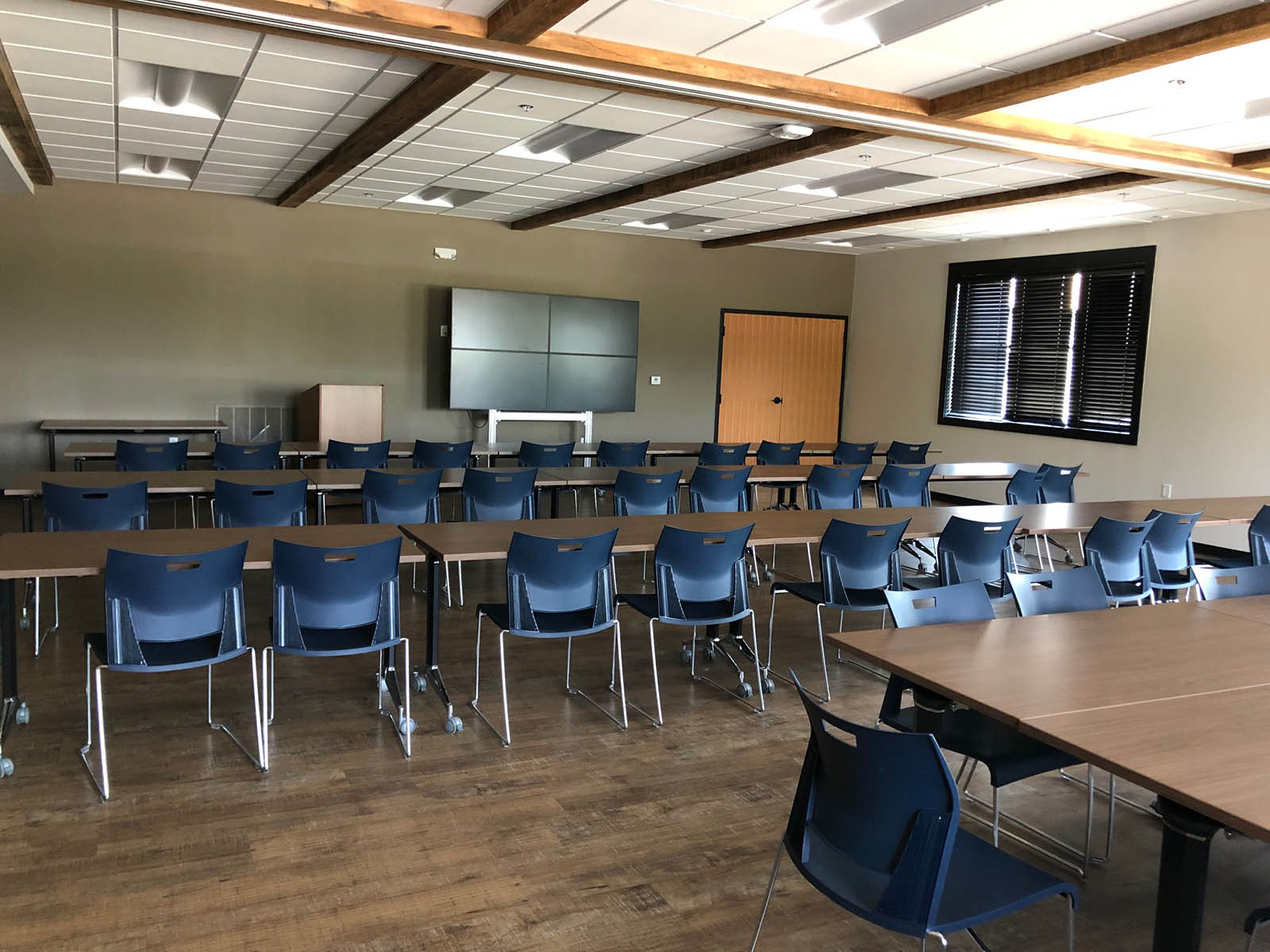 A bit farther back is a large indoor riding arena that can be used by MPD and for equine therapy and other uses. Lovern foresees this space being used in a variety of ways by the public in coming years, including special events.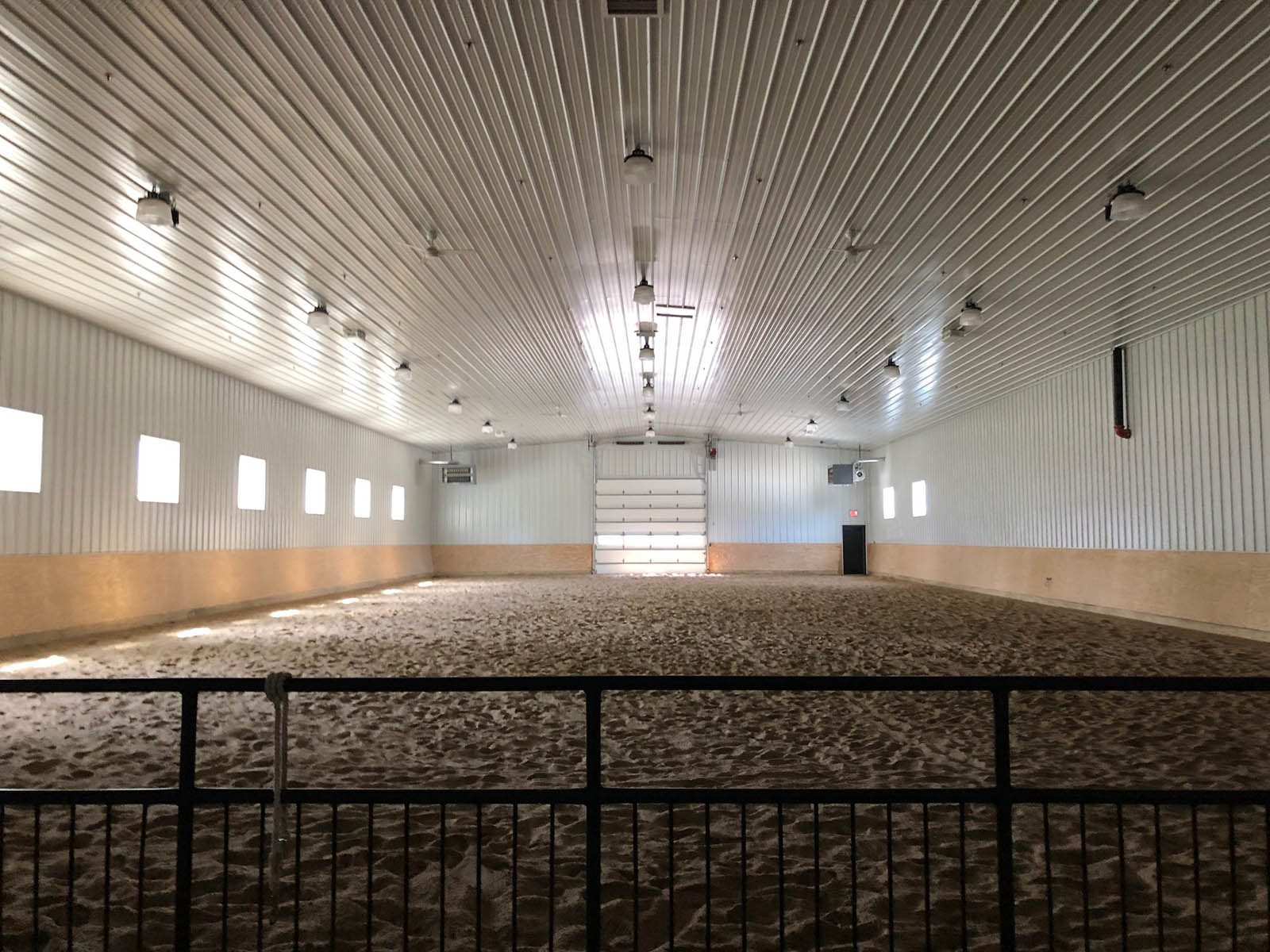 Down the hall is a door that opens into a state-of-the-art barn with wash stalls and two wings of 12 stalls each.
On one side are stalls for the 10 MPS Percherons, towering horses used by the patrol. On the other are spaces for the therapy horses, of which there are currently five, though Lovern expects that number to ultimately reach 12.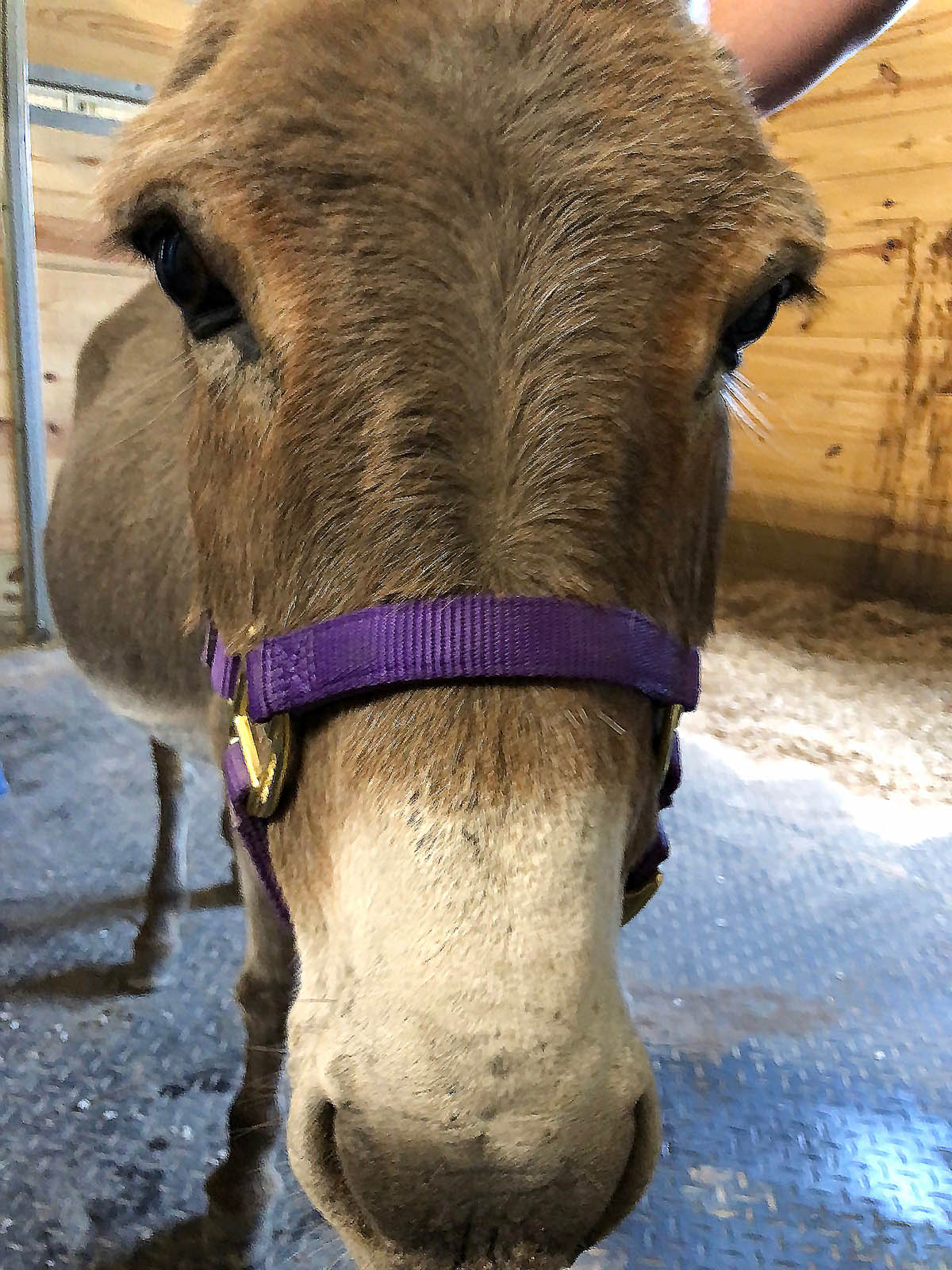 Among the five are two 20-year-old miniature horses and one absolutely adorable miniature donkey called Prissy. Lovern describes her as a "people donkey," and when you approach her stall she practically comes running over to greet you.
Across the way is a tack room.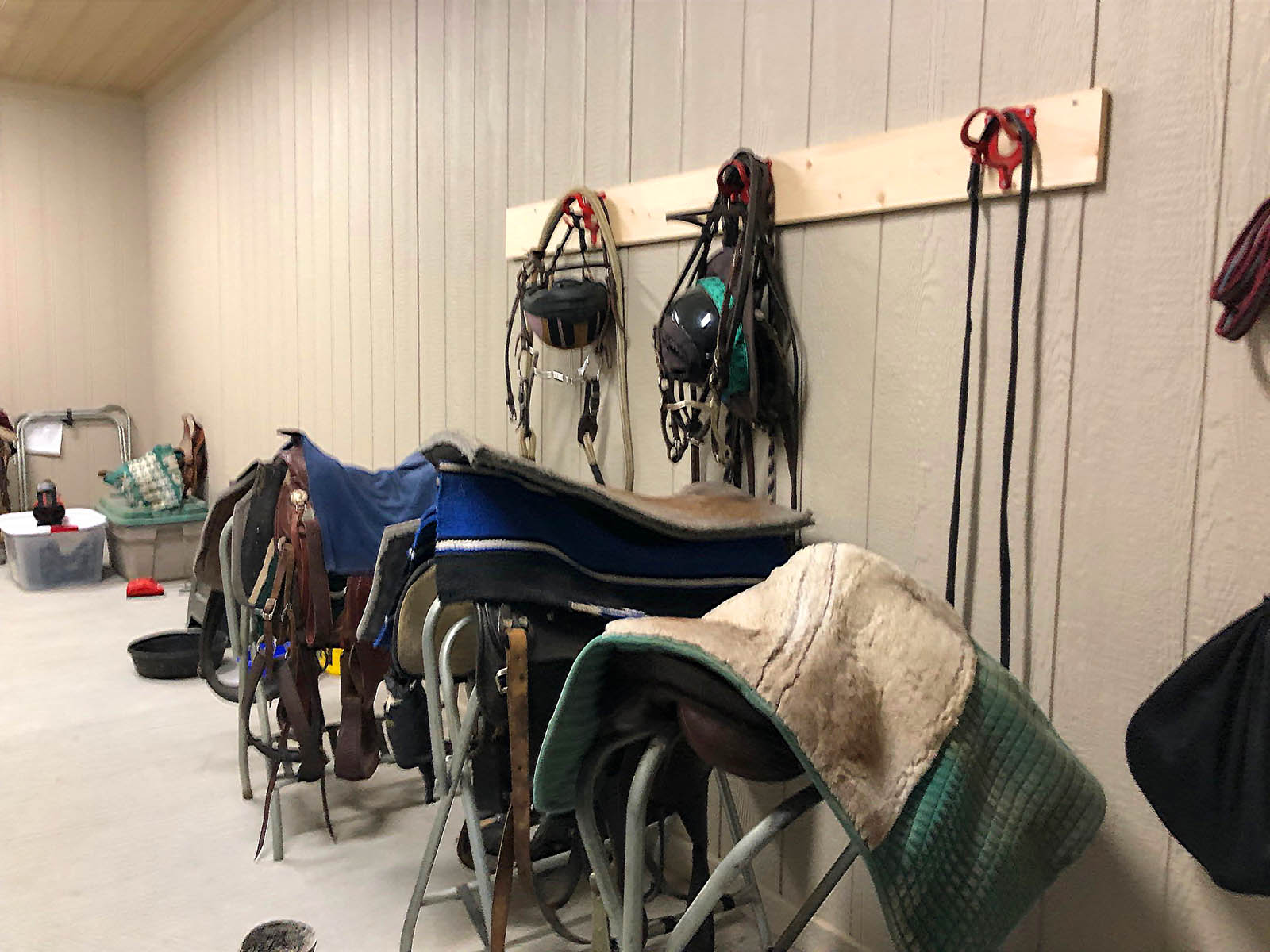 Outside, beyond the buildings – which look like they could be in Kentucky – are corrals, again separated for MPD horses and the therapy horses.
"I think that this will ultimately be a real community asset," says Lovern, "that's going to be used for a lot of different purposes by a lot of different people. I think that we will see groups of people gathering here who otherwise wouldn't ordinarily gather with one another.
"The whole purpose of it is to bring people here together who otherwise might not intersect. And certainly for the police department it's an important resource to have their horses close to where they need to be in service to the community. The opportunity for equine therapy to be provided here within the city, I think is a nice opportunity for people here who need it who otherwise can't access equine therapy as easily as they could here in the city.
"I think the ultimate opportunity here to have space for the development of community relations with the police department, I think is critical. And every city needs something like that opportunity, right?"
The fact that the MPD mounted patrol, which had been in a couple locations in recent years, including in Harbor View, to the east of Walker's Point, now has an, ahem, stable location is great, but it is the unique approach to pairing that use with community uses that makes the building so exciting.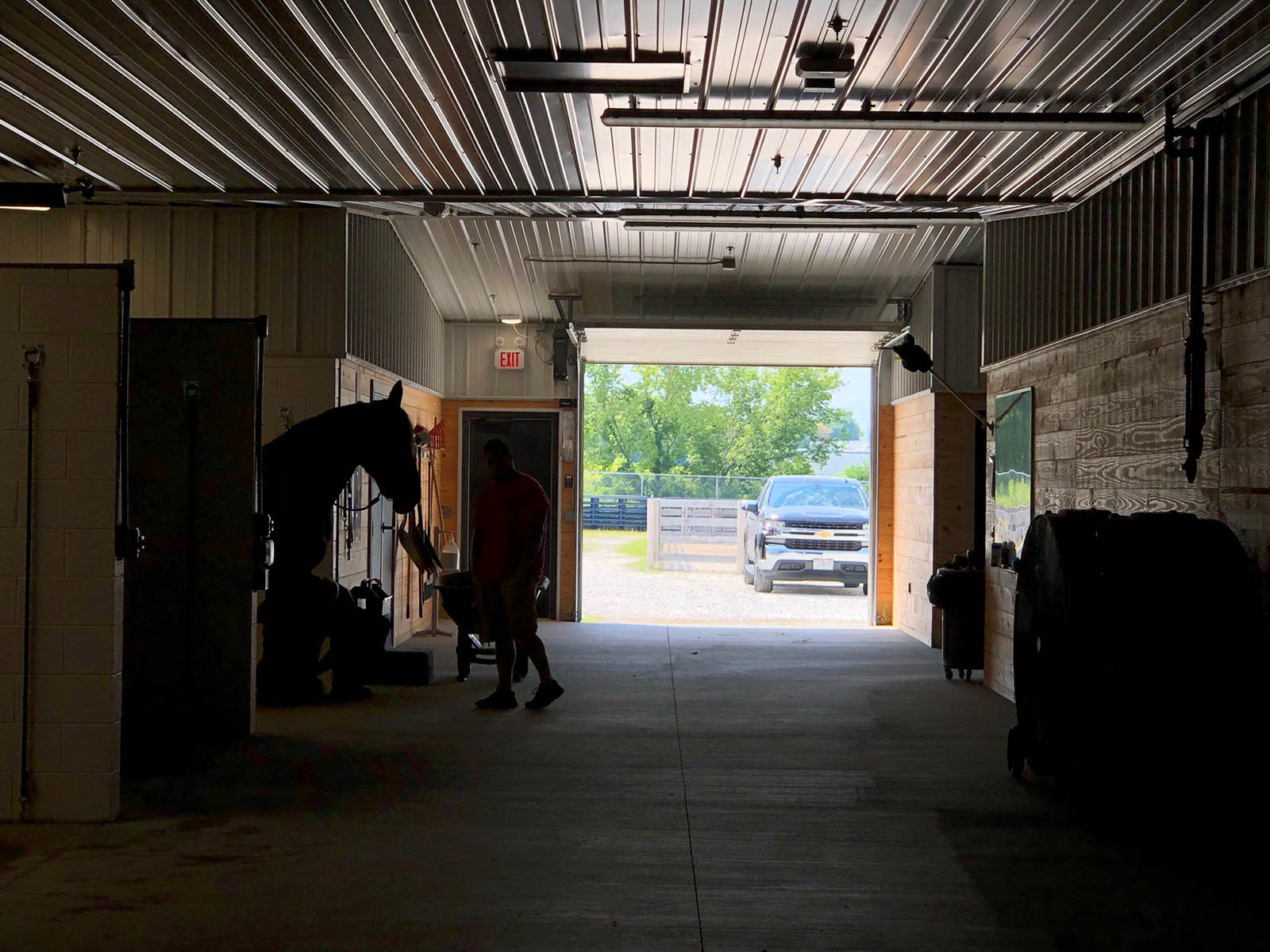 The former industrial site could have been sold to a developer to build more apartments, which are certainly in demand in Bay View, but instead it was used for this project, which will provide services to many.
The idea was floated by Pederson, says Lovern, after the business community got behind the push to find a permanent home for the mounted patrol.
"It's a great story because the business community – (Milwaukee Downtown's) Beth Weirick was a real leader of this early on, and assembled a number of other business leaders to engage with the idea of a permanent home for the mounted patrol," he says.
"And it was conversations that they had with officers of the mounted patrol, John Pederson's a long time officer with the mounted patrol and he's the one who really indicated, 'look, if you're going to build something for us, you ought to build it big enough to house therapy horses, as well.
"Some of the officers do some volunteer work at other stables in suburban or rural areas. So they were familiar with the benefits of equine therapy, and so very early on this expanded from being just something for the police department into something for a larger group of people."
While the mounted patrol has been in the facility since last year, the public-facing side is slowly ramping up, beginning with equine therapy services for veterans through the Milwaukee VA and for youth via Rawhide Youth Services.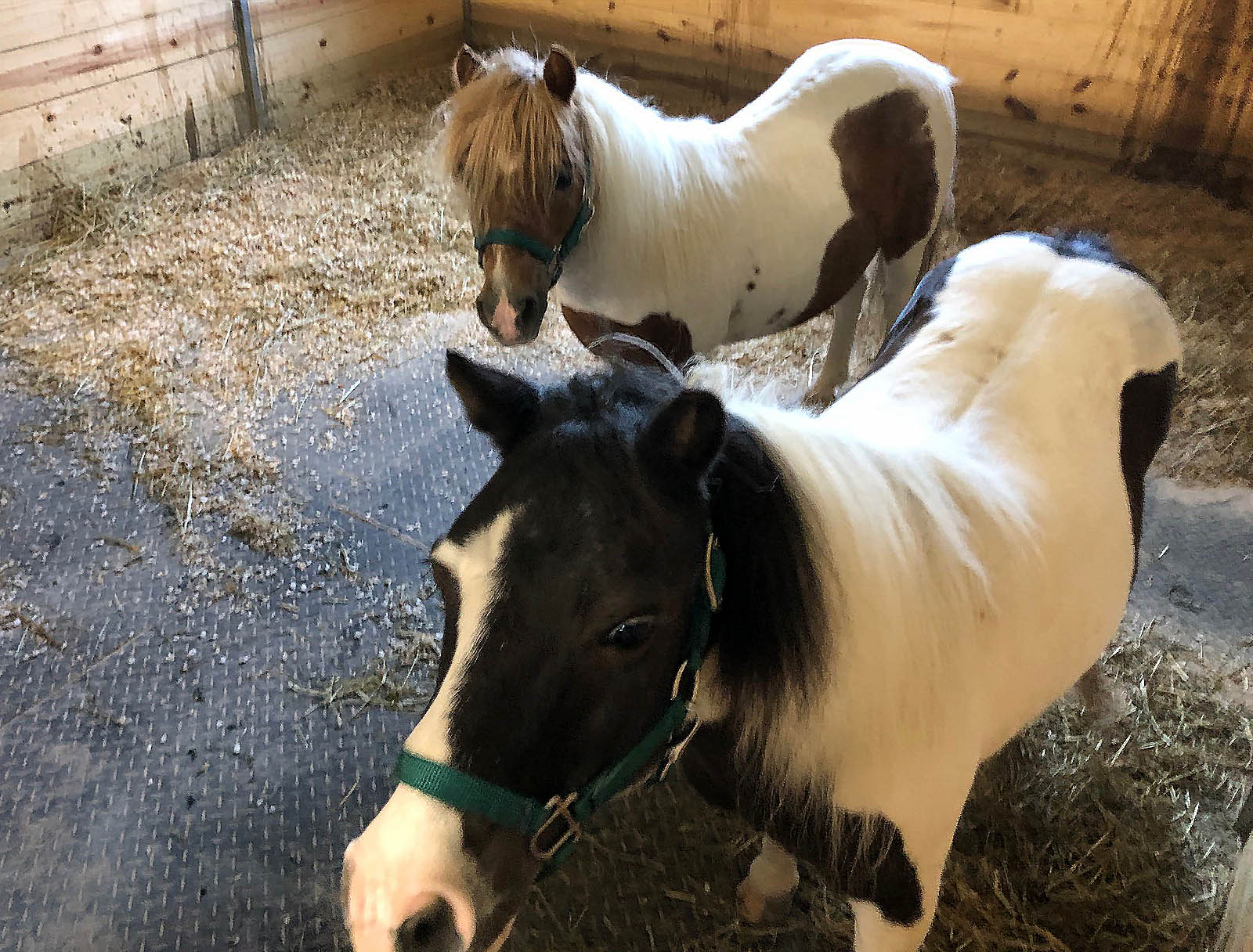 The miniature horses are especially adapted to the latter group.
"The horse is a really interesting creature because it's so perceptive of human emotions and senses and unlike many other animals," sas Lovern. "And at the same time, it can be an intimidating creature for somebody who might be smaller; somebody who just hasn't had experience with horses.
"So the miniature horses can often be seen as something much more approachable for somebody who's seeking therapy. And I think that the idea was a different person might respond differently to the size of animal you've used so that's the idea of having the miniatures."
Youth programs began in June and in just a few weeks 18 clients were already receiving monthly services. That number is expected to rise to 72 by the end of 2021.
Recently, Bader Philanthropies gave MKE Urban Stables a $100,000 grant to help fund operations at the facility.
Lovern says that the MPD's lease basically helped fund construction, which is fully paid off.
The facility is the first of its kind in the U.S. and it surely creates a new way of looking facilities for entities like the mounted patrol in Milwaukee. Why build a narrowly defined structure with an extremely limited purpose, when creative thinking can create something as inclusive, collaborative and engaging as MKE Urban Stables?
"I think that we as a community ought to be intentional about how we can bring people together who otherwise might not come together," says Lovern.
"I think there does need to be an intentionality about that when we build projects moving forward, because historically there's been an intentionality about how we have lived separately. And I think we need to have greater intentionality with how we can get to know one another better."
MKE Urban Stables is a perfect model.
"In this case, we've created a space where police and community can come together during times that are not crises. Unfortunately, most of the other interactions occur during a time of crisis.
"If we really want to work on helping people who otherwise don't come into contact with one another every day, we have to have more of that opportunity to engage with one another and get to know one another better. Then I think that a mindset of a broader view of how a place could serve several interests under one roof makes a lot of sense."
Born in Brooklyn, N.Y., where he lived until he was 17, Bobby received his BA-Mass Communications from UWM in 1989 and has lived in Walker's Point, Bay View, Enderis Park, South Milwaukee and on the East Side.
He has published three non-fiction books in Italy – including one about an event in Milwaukee history, which was published in the U.S. in autumn 2010. Four more books, all about Milwaukee, have been published by The History Press.
With his most recent band, The Yell Leaders, Bobby released four LPs and had a songs featured in episodes of TV's "Party of Five" and "Dawson's Creek," and films in Japan, South America and the U.S. The Yell Leaders were named the best unsigned band in their region by VH-1 as part of its Rock Across America 1998 Tour. Most recently, the band contributed tracks to a UK vinyl/CD tribute to the Redskins and collaborated on a track with Italian novelist Enrico Remmert.
He's produced three installments of the "OMCD" series of local music compilations for OnMilwaukee.com and in 2007 produced a CD of Italian music and poetry.
In 2005, he was awarded the City of Asti's (Italy) Journalism Prize for his work focusing on that area. He has also won awards from the Milwaukee Press Club.
He can be heard weekly on 88Nine Radio Milwaukee talking about his "Urban Spelunking" series of stories.