A documentary about the infamous Slenderman stabbing in Waukesha, as well as a whole category dedicated to sports, highlight the Milwaukee Film Festival's latest unveiling of 2016 selections.
Here are the next eight movies to be looking forward to at this fall's Milwaukee Film Festival:
"Beware the Slenderman"
"Beware the Slenderman" presents a harrowing look into the horrific true story of a pair of young Wisconsin girls who lured their friend into the woods with a plan to kill her in the hopes of appeasing the mythical nightmare creature known simply as the Slenderman. From HBO Documentary Films, the movie looks into both the crime and the online-created craze that served as its inspiration.
"Cameraperson"
Making her directorial debut, renowned documentary cinematographer Kristin Johnson – the woman quite literally behind the camera on docs like "Citizenfour," "Fahrenheit 9/11," "The Invisible War" and many more – gathers some of her footage from over the years and reforms it into a journey through her life and a voyage into the world of storytelling and the truth.
"City of Gold"
Chow down on "City of Gold," a documentary featuring renowned Los Angeles food critic Jonathan Gold – the only food critic ever to win the Pulitzer Prize – as he takes viewers on a tour through his city's culinary treats, whether they be wildly expensive experimental dishes, simply perfect street food or anything in between.
"Girl Asleep"
Fearing the surprise 15th birthday party – complete with all of her classmates – her mother has sprung upon her, the new girl at school, Greta, retreats into an imaginative fantasy world, complete with similar struggles, life lessons and a couple of dance numbers.
"KEDI"
If you're a cat person, here is your 2016 Milwaukee Film Festival catnip, as "KEDI" explores the relationship between Istanbul and the hundreds of thousands of cats that roam unhindered and unobtrusively through the city. Prepare for a cultural adventure of adorableness.
"Lamb"
"Lamb," the first Ethiopian movie to be included amongst the Cannes Film Festival's official selections, tells a coming-of-age story about a young boy who moves in with his distant relatives and finds comfort with both the women cooking in the kitchen and his late mother's lamb.
"Sonita"
A documentary that came away from this past winter's Sundance winning both the Audience Award and the Grand Jury Prize for documentary, "Sonita" follows a young illegal Afghan immigrant living in the Tehran suburbs whose dream of becoming a world-famous rapper speaking out against social injustices takes a hit when her mother reveals that she plans to sell her as a bride.
"Under the Shadow"
A Sundance-approved psychological thriller from Iran that's drawn comparisons to the cult horror film "The Babadook," "Under the Shadow" tells the story of a mother and her child locked away inside their home during an Iran-Iraq War air raid. But the horrors outside soon give way to unexplainable horrors occurring inside their home and testing their bond.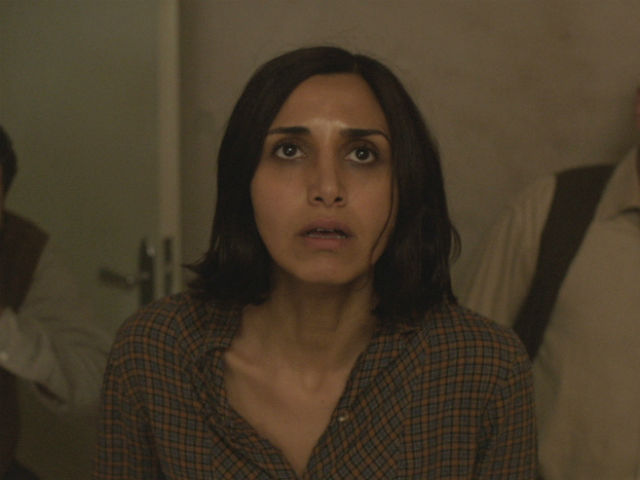 In addition to those eight newly added movies, the Milwaukee Film Festival also announced the inclusion of a new program dedicated to the thrilling world of sports documentaries, ingeniously called "Sportsball!" And if you're going to have a sports documentary category, you might as well have an expert in the worlds of both cinema and sport help put it together, so former-Brewer pitcher and constant Milwaukee Film Festival friend John Axford has joined on to help co-program the series.
Stay tuned to OnMilwaukee for more Milwaukee Film Festival announcements – and more coverage when the festival hits Sept. 22 through Oct. 6.