The opinions expressed in this piece do not necessarily reflect the opinions of OnMilwaukee.com, its advertisers or editorial staff.
So, Milwaukee has a new flag – at least unofficially. Is it cool or not?
I like it, I think. The old flag clearly needed to go. It was outdated, too cluttered, boring and, well, it still included Milwaukee County Stadium. And a lamp. That says it all, right?
The new flag by Robert Lenz is elegant in its simplicity. That goes well with the streamlined, uncluttered elegance of, say, the Calatrava. It feels sleek and modern, and Milwaukee's public image hasn't kept up with its reality (we aren't that old beer town/Fonz stuff anymore; we ARE modern). Simple can be more memorable.
The ideas behind the design seem thoughtful. The sun is rising over the Great Lake, moving us forward, but we still see the past in it. There's an ode to wheat, to our rivers and founding towns, to city unity and all of that. So I guess I mostly like it.
That being said, I couldn't shed the nagging feeling that the new logo reminded me of other stuff. Maybe it just takes some getting used to. It will look good on the side of a streetcar (oh, don't get started).
I couldn't shed the nagging feeling that maybe, because it was so austere, it brought to mind a tech company logo. One Twitter follower of mine thought it looked like the flag of an "island nation with no airport." That's it! That's what was bothering me. It looks like a country's flag, not a city's.
At least that's what I thought until I looked up city flags that are lauded as being interesting. Check out this Buzzfeed list. Who knew Chicago's flag was merely a bunch of stars? Simple is in. Modern is subjective. Our old flag needed to go. The old flag was trashed on the Buzzfeed list as "too, too much." Because it was, indeed, too, too much. You can't say that about this, so they should probably approve it.
Here are some things the new flag reminded me (and my Facebook and Twitter followers) of, though:
1. The Japanese flag
2. The Pepsi logo
3. The Corona beer label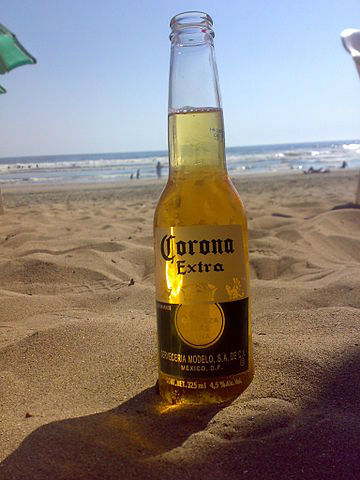 (PHOTO: WikiCommons/Kjetil2006)
4. The IBM logo
5. The flag of Ukraine

... or Sweden
... or definitely the flag of Donetsk, Ukraine
6. The Blue Flag for beaches
7. The flag of Rwanda
8. The flag of Kazakhstan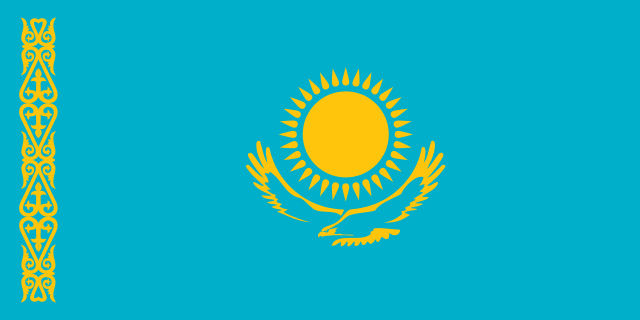 9. IKEA
10. The Golden State Warriors
(PHOTO: WikiCommons/Keith Allison)
11. President Obama's 2008 campaign logo
(PHOTO: WikiCommons/John Stephen Dwyer)
Jessica McBride spent a decade as an investigative, crime, and general assignment reporter for the Milwaukee Journal Sentinel and is a former City Hall reporter/current columnist for the Waukesha Freeman.
She is the recipient of national and state journalism awards in topics that include short feature writing, investigative journalism, spot news reporting, magazine writing, blogging, web journalism, column writing, and background/interpretive reporting. McBride, a senior journalism lecturer at the University of Wisconsin-Milwaukee, has taught journalism courses since 2000.
Her journalistic and opinion work has also appeared in broadcast, newspaper, magazine, and online formats, including Patch.com, Milwaukee Magazine, Wisconsin Public Radio, El Conquistador Latino newspaper, Investigation Discovery Channel, History Channel, WMCS 1290 AM, WTMJ 620 AM, and Wispolitics.com. She is the recipient of the 2008 UWM Alumni Foundation teaching excellence award for academic staff for her work in media diversity and innovative media formats and is the co-founder of Media Milwaukee.com, the UWM journalism department's award-winning online news site. McBride comes from a long-time Milwaukee journalism family. Her grandparents, Raymond and Marian McBride, were reporters for the Milwaukee Journal and Milwaukee Sentinel.
Her opinions reflect her own not the institution where she works.