For the better part of a decade, Milwaukee's been waiting and wondering when The Modjeska Theater, 1134 W. Mitchell St., will swing its doors open and again welcome us in to be entertained.
Built in 1924 to replace a previous Modjeska cinema on the site, The Modjeska is one of Milwaukee's last remaining Rapp & Rapp-designed movie palaces (The Grand Warner is another).
Though it's been closed since 2007 – and had stopped showing films in 1989 – there have been tantalizing promises that it would reopen to perhaps host concerts or arts groups or parties or films or a little of everything.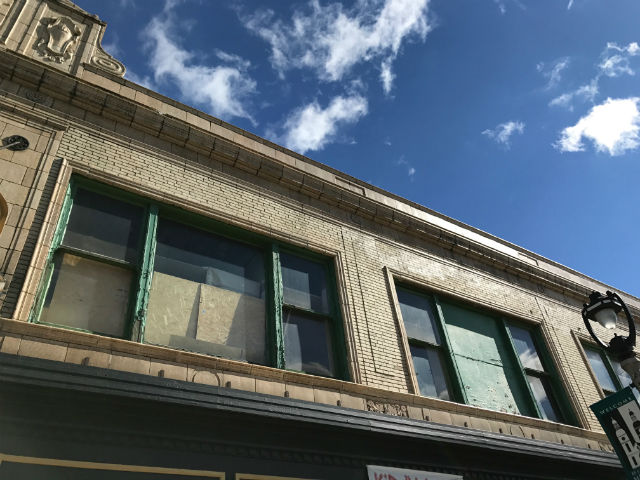 In 2014, we got a tour and things seemed to be moving, though slowly. In February 2016 the owners sold off the old theater seats and, again, it looked like maybe that was a sign that the space was undergoing further prep to reopen.
News that the theater will be discussed at next week's Historic Preservation Commission (HPC) at City Hall got us wondering what's up over there now.
On May 8 at 3 p.m. the HPC will consider a "resolution relating to a Certificate of Appropriateness for a mothball certificate" for the theater.
"A mothball certificate can be applied for by an owner of a locally designated or National register-listed property," says Carlen Hatala of the city's historic preservation office. "Basically the mothball puts a hold on the monthly fees being assessed by DNS (Department of Neighborhood Services) when there are violations that are not being corrected in the timeframe set by DNS.
"The mothball is worked out with the HPC and DNS so that a timetable is set for the completion of the work and the work will meet preservation guidelines. There is a six-month review by the HPC (if necessary) to allow the property owner to report on progress made. Sometimes it is not needed as the work gets completed within that timeframe. In some cases the projects are large and the HPC sees the owner several times."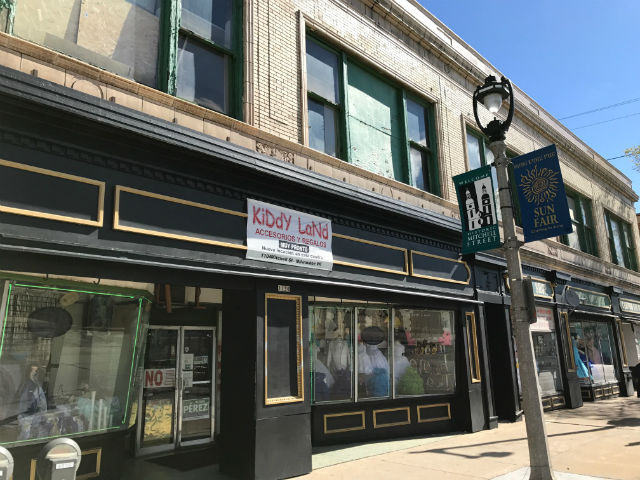 It is one way the city works to prevent "demolition by neglect," though no one has suggested that's an issue here.
A Milwaukee Historic Preservation Commission staff report on file recommends granting a mothballing certificate for violations on windows, sidewalk vaults, masonry and other items at the Modjeska.
According to its March 14 application by the theater's owners for a Certificate of Appropriateness, which a designated historic property needs in order to proceed with work:
"We are looking at replacing the windows on the second floor of the theater with new windows that match the existing style. We have been working on obtaining bids on replacements and are in the process of finalizing the bid process. The window replacement will be part of a larger project at the theater that will be to alter the existing second floor office space into a new home for an Arts Collaborative. This project will include a new 99-seat theater, practice space, office space and will convert the corner space of the first floor at the corner of 12th and Mitchell Street into a new entry/lobby space with an elevator.
"We are in the process of developing plans for the remodeling to allow us to obtain the construction cost of the proposed work, including the window replacements, so we can start the process of obtaining financing for the project. With this in mind we are asking to be part of the mothball process as we work to secure the financing to begin the work. We will be providing you with a scope of the work and a timeline of the project asap."
An April 11 addendum to the application continued:
"The other order we are working on is the sidewalk vaults. We have two vaults under the sidewalk on S 12th street that are in need of repair or to be abandoned. We have been working with a Structural engineer on this issue and we are now working to hire a new Structural Engineer that is certified by the city to provide a specification that will be accepted by the city for either a repair or abandonment. ... We are asking for an eight month timeline to begin the work on the vaults.
"We were ordered to obtain an engineering report on the exterior emergency exit stairs which we have and there is minor repair that is in the works. We were ordered to repair areas of the existing masonry façade which we have completed. ... We were ordered to remove or encapsulate the window caulking that contains asbestos which that work has been completed ... We have also completed work on the interior including removing years of old items from the building, electrical repair and removal of the extension cords, installation of new emergency exit/egress lights, and we have obtained a building permit to make some modifications to the theater in preparation of the opening of the historic theater for events including plays, concerts, and many other special events."
A visit to the theater today shows that a number of the retail units facing Mitchell Street are now occupied by a cell phone store, a children's clothing shop, a dress boutique and Centro San Miguel, an immigration and naturalization service office.
In its recommendation for a mothball certificate, the HPC staff report notes, "Applicant is a for-profit entity wholly owned by a non-profit. While applicant is raising funds for repair, the current monthly fines are rapidly depleting the new funds that are being brought in to fund the repairs. Applicant has been making progress toward mitigating the violations."
Says Jesus Nanez of Modjeska Theater Project LLC, which owns the building: "We got our building permit in February and have been selecting a contractor to work with. This stuff takes forever. No news on opening date."
The certificate will likely come with stipulation that certain conditions be met, including a specific timeline with milestones for completion of work. Certificates are periodically monitored and reviewed by the HPC.
Details of the May 8 HPC meeting can be found here.
Born in Brooklyn, N.Y., where he lived until he was 17, Bobby received his BA-Mass Communications from UWM in 1989 and has lived in Walker's Point, Bay View, Enderis Park, South Milwaukee and on the East Side.
He has published three non-fiction books in Italy – including one about an event in Milwaukee history, which was published in the U.S. in autumn 2010. Four more books, all about Milwaukee, have been published by The History Press.
With his most recent band, The Yell Leaders, Bobby released four LPs and had a songs featured in episodes of TV's "Party of Five" and "Dawson's Creek," and films in Japan, South America and the U.S. The Yell Leaders were named the best unsigned band in their region by VH-1 as part of its Rock Across America 1998 Tour. Most recently, the band contributed tracks to a UK vinyl/CD tribute to the Redskins and collaborated on a track with Italian novelist Enrico Remmert.
He's produced three installments of the "OMCD" series of local music compilations for OnMilwaukee.com and in 2007 produced a CD of Italian music and poetry.
In 2005, he was awarded the City of Asti's (Italy) Journalism Prize for his work focusing on that area. He has also won awards from the Milwaukee Press Club.
He can be heard weekly on 88Nine Radio Milwaukee talking about his "Urban Spelunking" series of stories.