It was 2019 when the Musa family, owners of Casablanca, took over the lakefront burger and custard stand at 2272 N. Lincoln Memorial Dr. The move led to the creation of a new brand, MooSa's, which has now served customers for two full seasons.
But fans of MooSa's offerings can now look forward to a year-round location, as Moosa's prepares to open a second stand at 405 N. 27th St., in a retail space connected to the BP gas station just off of I-94 and about five minutes from the Marquette University campus.
With construction well underway, operator Nas Musa says they are likely on pace for an opening as soon as Nov. 10.
"We'll try to keep the concept more or less the same as the lakefront location," he says, noting that the inside of the restaurant will be painted in black and white to mimic the spots on the morable sunglass-wearing MooSa's cow.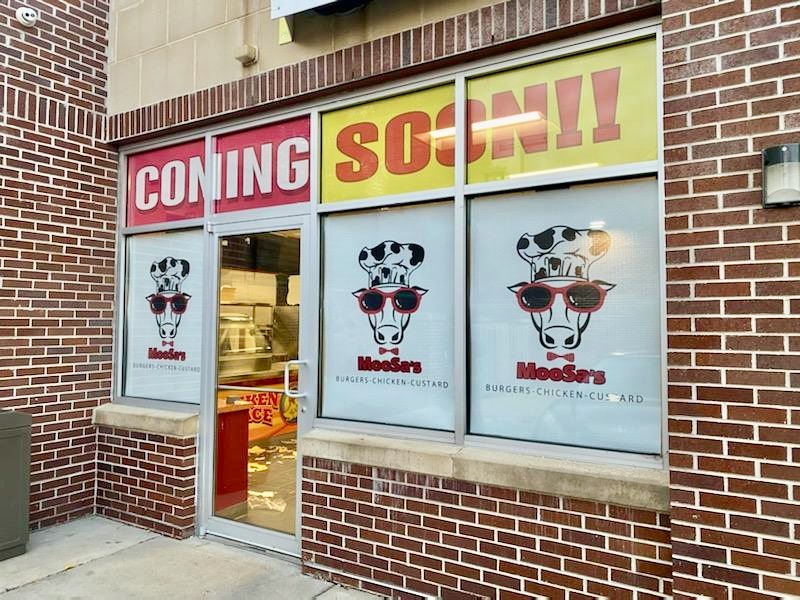 Carry-out and delivery focused
The fast casual restaurant will offer counter service with a focus on carry-out and delivery. In fact, Musa says that the venue will offer delivery and – like the lakefront location – a GrubHub kiosk on site for easy ordering.
"We were the first restaurant in the Midwest to implement the new kiosk," says Musa, noting that the system allows for no-contact ordering and credit card payment.
The MooSa's menu will also stay largely the same, but guests can also look forward to an expanded burger menu in addition to offerings like wings, hot dogs, snacks and custard, shakes and sundaes.
"We also plan to add fried chicken," he says. "Which will be served in baskets with sides like coleslaw and mashed potatoes."
Musa says the notion of opening a second year-round location has been in his head for the past two years, and he says that – if all goes well – he has aspirations to open additional locations in the future.
"MooSa's has been so much fun to run," he says. "And so different from a full service restaurant. It was fun to build the concept from the ground up and I've been excited to see it do so well."
Once open, MooSa's will offer lunch and dinner with daily hours from 11 a.m. to 9 or 10 p.m.
Lori Fredrich (Lo) is an eater, writer, wonderer, bon vivante, traveler, cook, gardener and girlwonder. Born and raised in the Milwaukee area, she has tried to leave many times, but seems to be drawn to this quirky city that smells of beer and alewives.
Some might say that she is a little obsessed with food. Lo would say she is A LOT obsessed with food. After all, she has been cooking, eating and enjoying food for decades and has no plans to retire anytime soon.
Lo's recipes and writing have been featured in a variety of publications including GO: Airtran Inflight Magazine, Cheese Connoisseur, Cooking Light, Edible Milwaukee, Milwaukee Magazine and the Milwaukee Journal Sentinel, as well as on the blog Go Bold with Butter, the web site Wisconsin Cheese Talk, and in the quarterly online magazine Grate. Pair. Share.