Difficult as it is to imagine now that I've seen the place, I was almost a bit worried I might have trouble spotting the new Museum of Wisconsin Art on my first visit recently.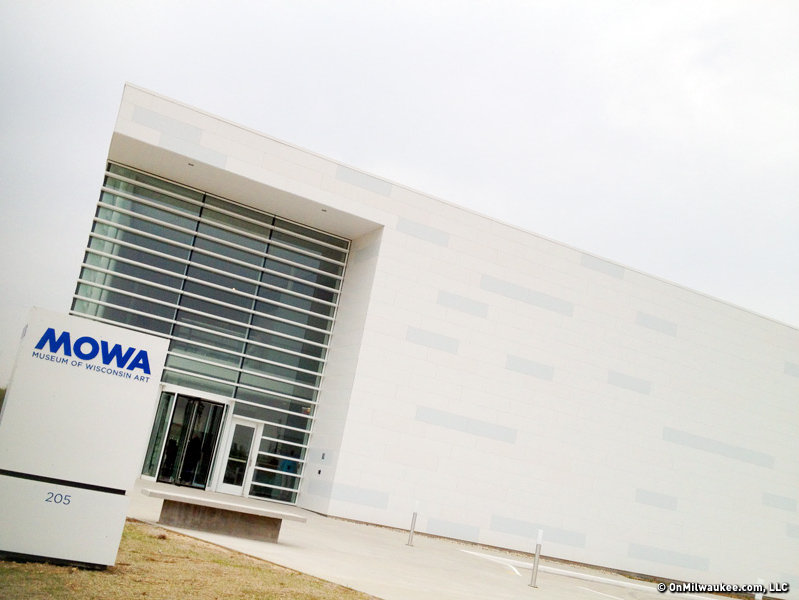 Turns out there's no way I could miss HGA architect Jim Shields' luminescent West Bend building, the pointed prow of which seems to make a statement by aiming itself not southeast toward Milwaukee, but northwest, toward the broader expanse of the state.
"We've expanded what we mean by Wisconsin Art," says executive director and CEO Laurie Winters, who jumped ship after a long voyage at Milwaukee Art Museum to lead MOWA, 205 Veterans Ave., into the future. "I think we had been a little bit narrow before, but there have been so many artists throughout the 20th century, especially, who had transformative experiences in Wisconsin."
And Winters and the entire MOWA staff know plenty about transformation. Before the Shields building opened with a bang early in April the Museum of Wisconsin Art was an attraction in West Bend, but not a huge one. Change, it seems, was overdue at what was formerly dubbed MWA for short.
"They didn't think of the museum as a catalyst in the old space, but in the new building, they do," says Winters of West Benders' relationship to the institution, which was established in 1961.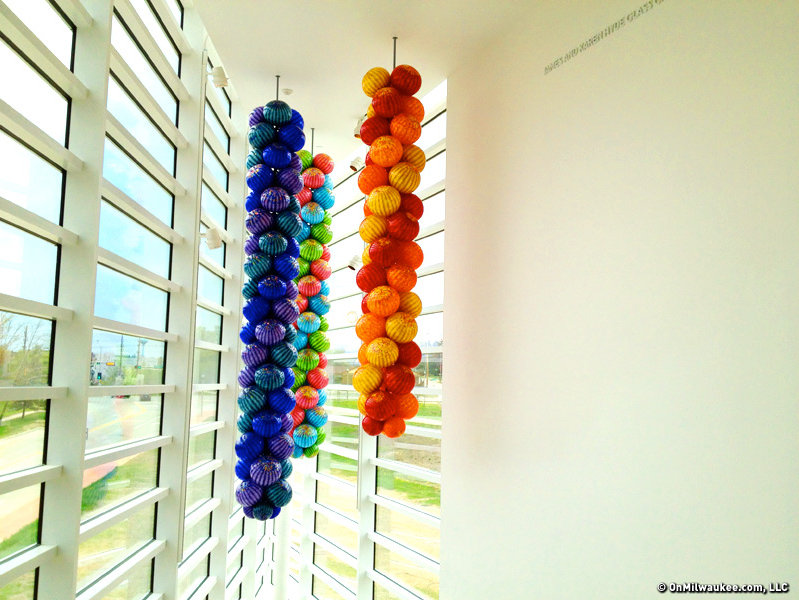 It's easy to see why. Just across the river from Downtown West Bend, the town's Main Street has its back turned to the museum, but that won't last long. A new bridge over the river and connecting to Main is being planned, with construction to begin this year. The river bank is getting a makeover and so are the backs of the Main Street buildings fronting on the opposite bank.
There is a recreational path running along the east side of the museum, new housing is rising just past that and a new restaurant is expected to open there soon. The museum isn't just seen as a catalyst, it actually is one.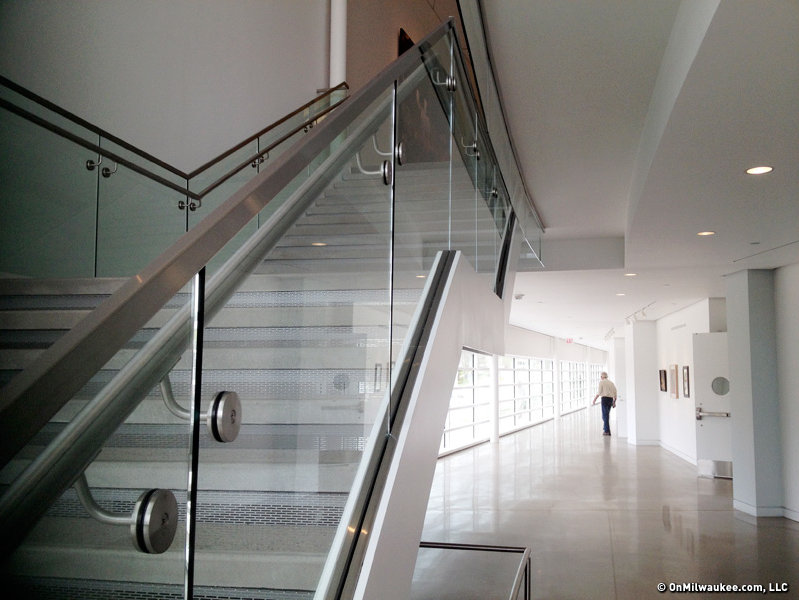 "Opening weekend, we had more than 5,000 people here," says Winters. "Intentionally, as part of our agreement with the city, we didn't build a café. We may, eventually, do a little coffee bar kind of thing, but we didn't build a café because we wanted to drive business to the restaurants Downtown. "This (area) is going to look dramatically different. The museum is the economic catalyst; it's the driver for all of these changes. There are some terrific restaurants on Main Street, and they were thrilled. It's very exciting."
There's plenty of excitement in the building, too, of course.
In addition to 12,000 square feet of gallery space upstairs, there is about 7,000 square feet of rental space for events, a gift shop, an education center where school groups and adults are already engaged in arts programs. Once the site is ready, a sculpture garden will be added outside, too.
In the shop – which is a bit like a bazaar of works by Wisconsin artists in a variety of price ranges – just as in the galleries, the focus is Wisconsin.
One of the most interesting features of the gallery space are the two floor to ceiling glass walls allowing visitors to see into the museum's hanging storage space. Here, works are hung on large sliding racks. In addition to providing storage, the space offers MOWA a chance to experiment with unique exhibitions.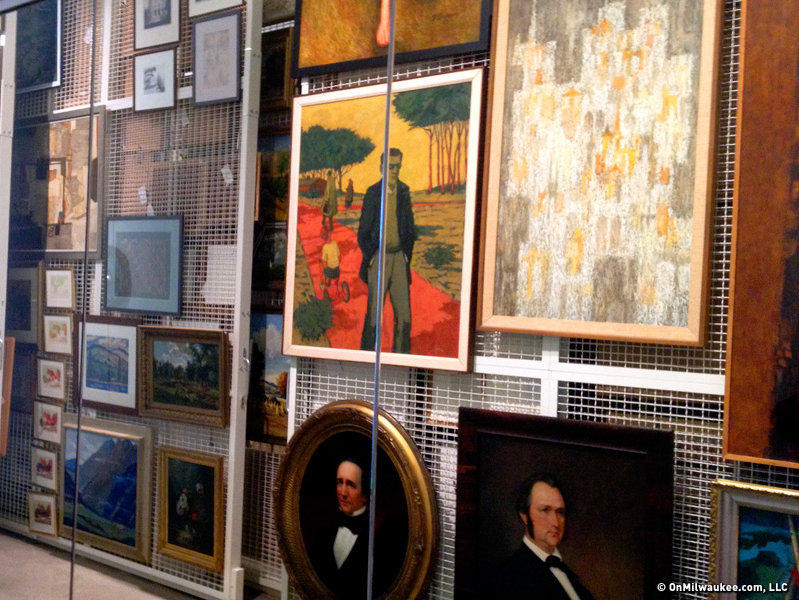 "We're the only museum in Wisconsin to have this kind of space," says Winters with pride. "Other museums do this, just not in Wisconsin. The Met is probably best known for it – they've done it in a number of their galleries, and have done it really well. We have the racks, so we can open and close them to show different works.
"One of the things we might do, as we get a little more organized, is ask artists to come in and do an installation on the ends – have an artist come in every three months or something and just do an installation, which for them would have some sort of rhyme or reason. They would use the works that are here."
At the top of a sweeping, airy staircase is the museum's gallery for changing exhibitions. As the building narrows to the pointed northern end, the galleries move from modern and contemporary works to earlier material, including a gallery devoted to Carl von Marr and focused on his monumental 1889 work, "The Flagellants," which fills an entire wall.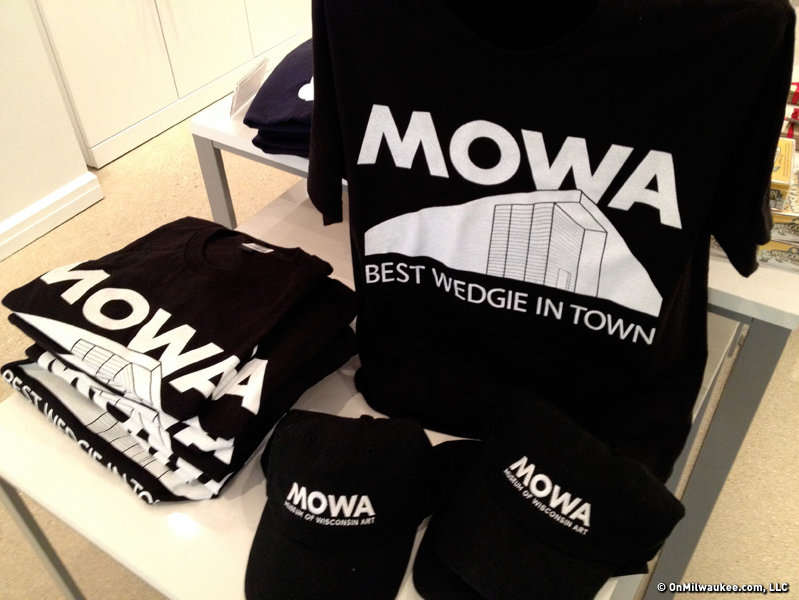 In the collections are works by Wisconsin artists of every stripe and era – from Reggie Baylor and Tom Uttech to Schomer Lichtner and Santos Zingale to Gustav Stickley and Cyril Colnik. And, if I focus heavily on Milwaukee artists in this random listing, the museum takes a much broader view, looking across the state for great work.
"A lot happened with Wisconsin artists in a really positive way, I think, over the past 10 years – groups coalescing," says Winters.
"They're really creating an identity for themselves of course in Madison and Door County, and I think they're doing a great job and my goal is not to interfere with that, but what I'd like to see is that the museum both within the walls of the museum and outside the walls of the museum becomes a kind of Petri dish for cultivating the arts in Wisconsin. That's what I see our goal as, and so far, it's working pretty well – people are excited."
Bringing that work to the public is also one of MOWA's main objectives and to make that happen, the museum has taken a major step toward drawing the public into the building. There is no admission charge to the museum, there are only memberships. And those annual memberships cost just $12 ($50 for a family membership).
With that membership comes 12 months of free admission to MOWA.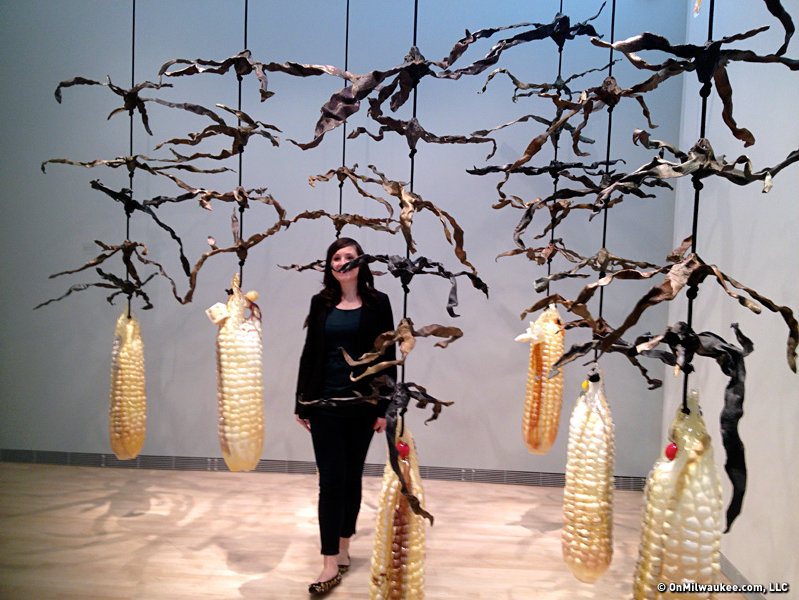 "I tend to believe that when people are excited about an organization that they support it, and I think the dollars follow," says Winters. "I've got my fingers crossed in that belief, but I think it's like any good business, that when people believe in the product, they support it.
"I think people have been mostly amazed. They just can't believe that they can be a member for an entire year for only 12 bucks. For us, it's all about building engagement. When we have people as members, we also have their email addresses, their mailing addresses, so we can communicate with them about what we're doing. Even if they live in Madison or Rhinelander, and can't come here all that often, they're still getting our information."
Though the museum building has just opened, everything is up and running. The building is alive with activity and, flooded with light from more than 5,000 square feet of windows, is a joyous place to be on a sunny day. But even if it feels complete, Winters says there's always work to be done.
"We're still finding our way – it's sort of like waking up from a dream compared to the old building, so we're still trying to figure out how to function in here and what we can do. Our first year can really be about experimenting to see what works and try new things. I mean, you're never going to have another opening year again, so try as many things as we possibly can."
Born in Brooklyn, N.Y., where he lived until he was 17, Bobby received his BA-Mass Communications from UWM in 1989 and has lived in Walker's Point, Bay View, Enderis Park, South Milwaukee and on the East Side.
He has published three non-fiction books in Italy – including one about an event in Milwaukee history, which was published in the U.S. in autumn 2010. Four more books, all about Milwaukee, have been published by The History Press.
With his most recent band, The Yell Leaders, Bobby released four LPs and had a songs featured in episodes of TV's "Party of Five" and "Dawson's Creek," and films in Japan, South America and the U.S. The Yell Leaders were named the best unsigned band in their region by VH-1 as part of its Rock Across America 1998 Tour. Most recently, the band contributed tracks to a UK vinyl/CD tribute to the Redskins and collaborated on a track with Italian novelist Enrico Remmert.
He's produced three installments of the "OMCD" series of local music compilations for OnMilwaukee.com and in 2007 produced a CD of Italian music and poetry.
In 2005, he was awarded the City of Asti's (Italy) Journalism Prize for his work focusing on that area. He has also won awards from the Milwaukee Press Club.
He can be heard weekly on 88Nine Radio Milwaukee talking about his "Urban Spelunking" series of stories.