Jonathan, Jordan, Donnie, Danny and Joey brought the block party to Milwaukee last night. Outside the arena, storms passed through the city, but inside Fiserv Forum, decades of hit singles from the '80s and '90s rained down with awesome performances from New Kids On The Block, En Vogue, Salt-N-Pepa and Rick Astley.
Moms came out in full force to pack the arena, so much so that arena staff converted men's restrooms into women's bathrooms to tailor to the demographics of NKOTB's fan base. But if you couldn't feel the mom energy from the bathroom lines, you certainly could from the screams that filled Fiserv Forum whenever New Kids hit the stage. From start to finish, NKOTB delivered several multi-song sets, with several breaks where the tour's supporting acts would keep the crowd entainterained, only to build up to the night's final performances where all the artists combined forces on stage at once.
Here are six awesome images from the New Kids On The Block's Milwaukee stop on "The Mixtape Tour 2022":
1. On fire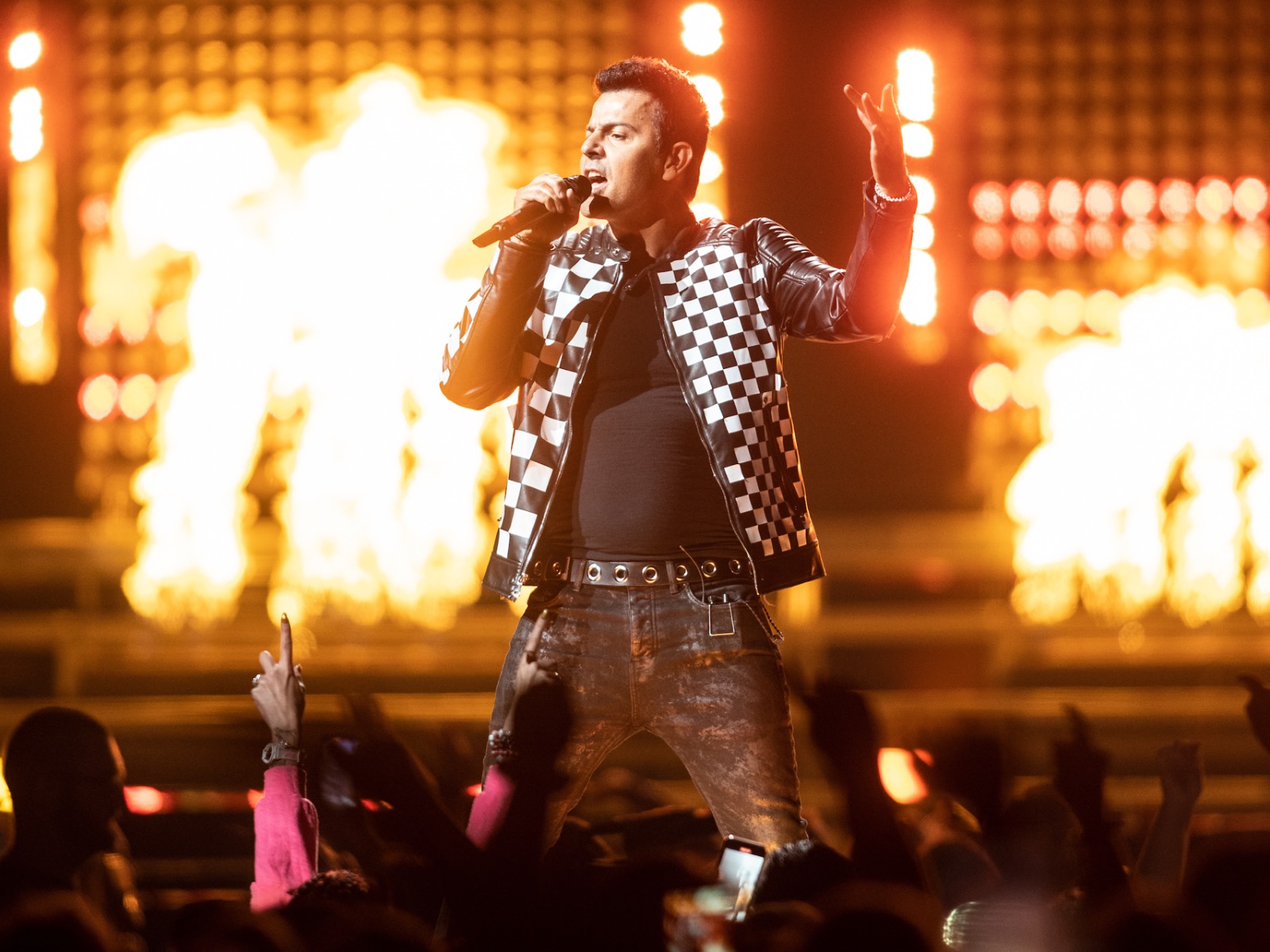 New Kids were on fire last night. With multiple career-spanning sets throughout the night and nostalgic covers from decades past, NKOTB brought their A-game to Milwaukee. No amount of rain outside could put out the fire they started with their hits.
2. Crowd participation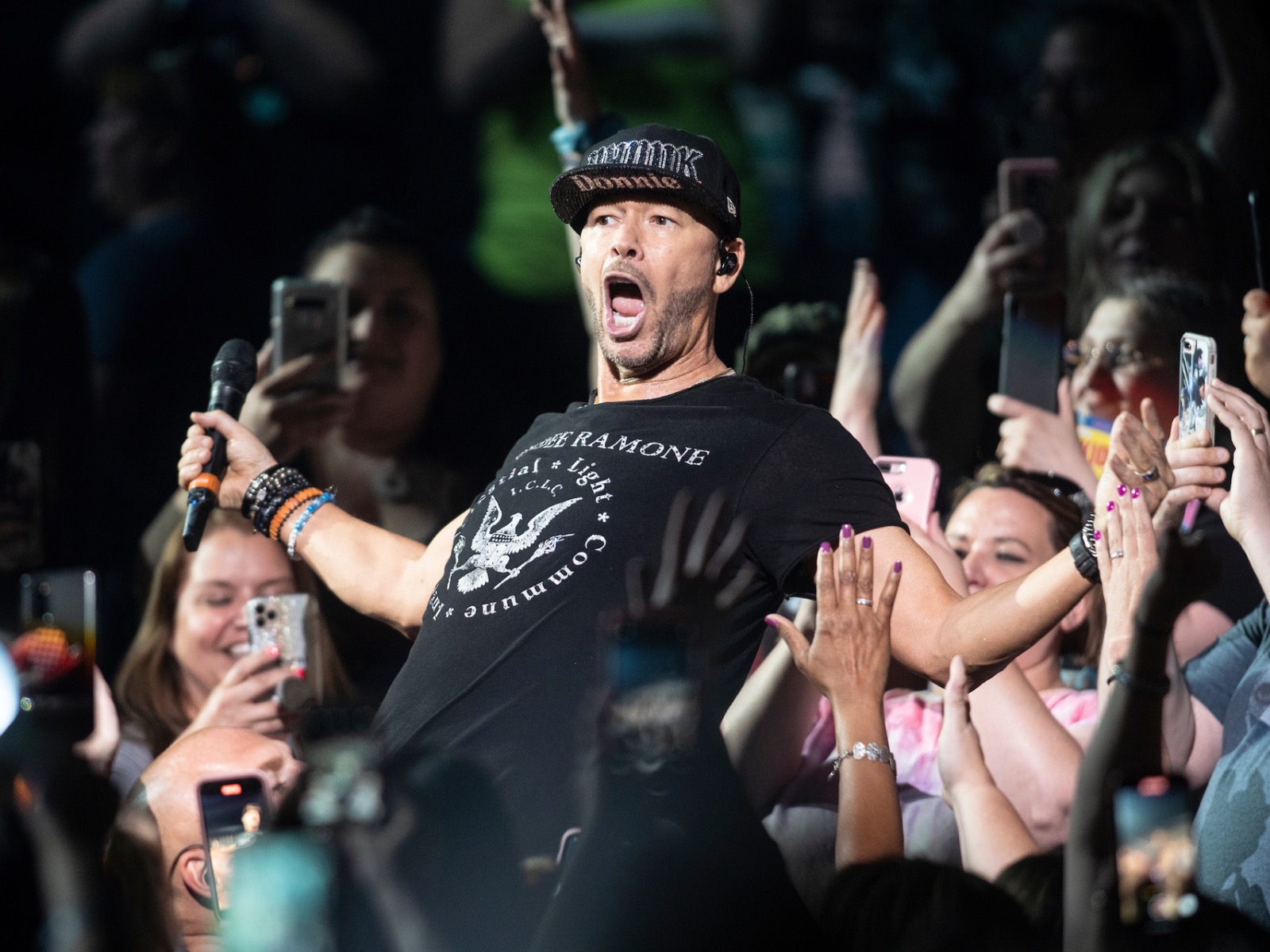 Fans could hardly contain themselves when members of New Kids stepped off stage and brought their performances literally into the crowd. Donnie Wahlberg and company took selfies with fans, all while Milwaukee's finest stood by to make sure that the ladies in the audience didn't get too wild.
3. Let's talk about Salt-N-Pepa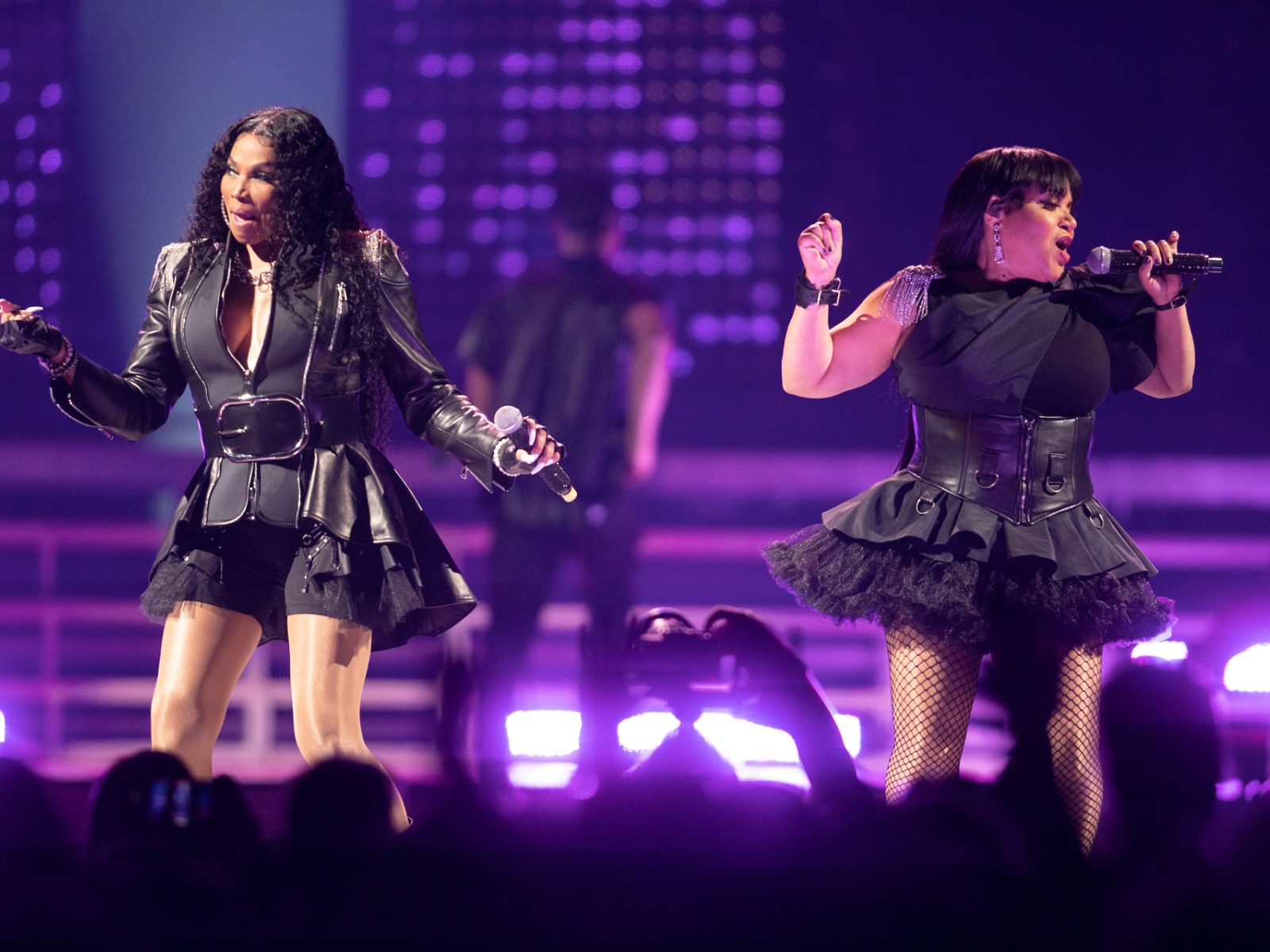 Hip-hop duo Salt-N-Pepa were the biggest supporting act of the night and they performed some of their biggest singles from the '80s and '90s, including "Push It", "Shoop" and "Let's Talk About Sex."
4. En Vogue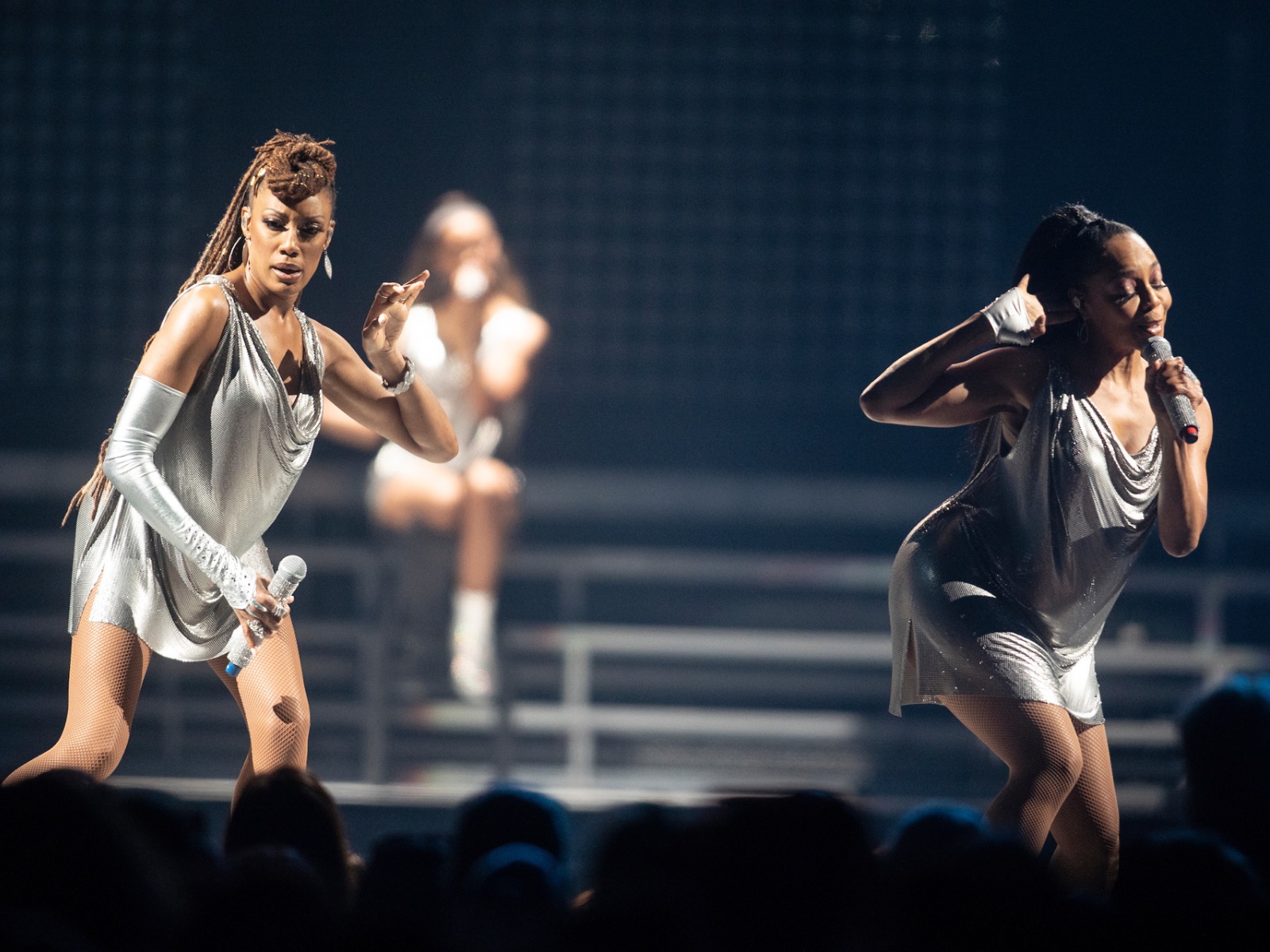 Although Salt-N-Pepa definitely had the crowd singing along, R&B trio En Vogue also delivered on the big stage with their supporting set. The California funky divas performed hits like "My Lovin' (Never Gonna Get It)" and "Free Your Mind."
5. No bad seat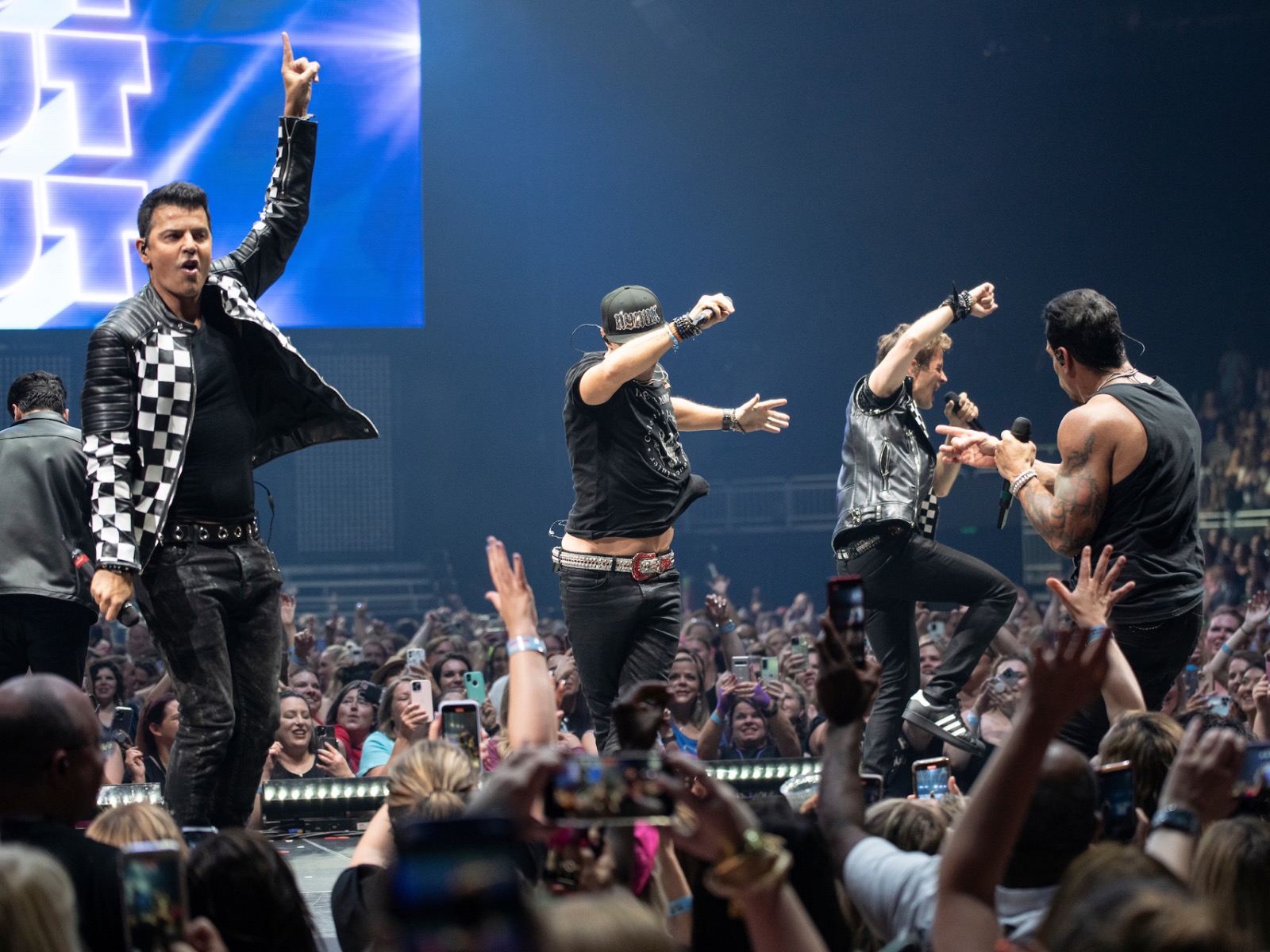 The production value of the mixtape tour was top notch. The show consisted of pyro, lasers, smoke and eye-catching visuals, but the tour also was great for fans due to a B-stage near the back of the arena floor. With the acts performing all over the arena, there was no bad seat in the house.
6. Come together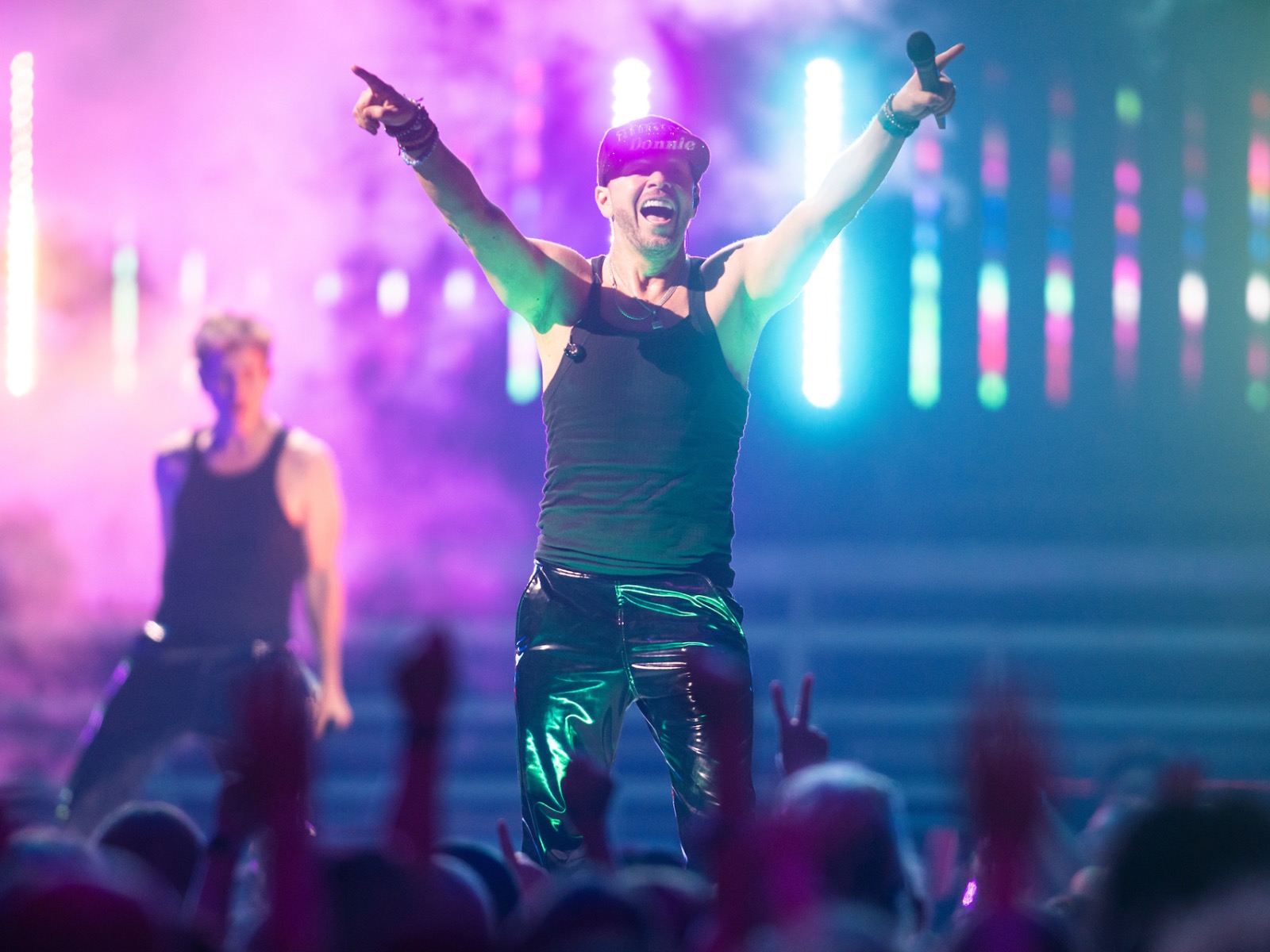 While NKOTB clearly shines brightest on the marquee, The Mixtape Tour showcases an entire era of music. It was only right that New Kids were joined by the supporting acts – even Rick Astley, who almost missed the entire storm due to travel delays – to close out the night.