"I bought the equipment from Frank's European Homemade Sausage in 2017 and I got it up and running in 2019," says Scott Sommer as we stand in the 2020 farmstead building that houses his Old Germantown pizza restaurant and sausage-making business at W148N12696 Pleasant View Dr., in rural Germantown.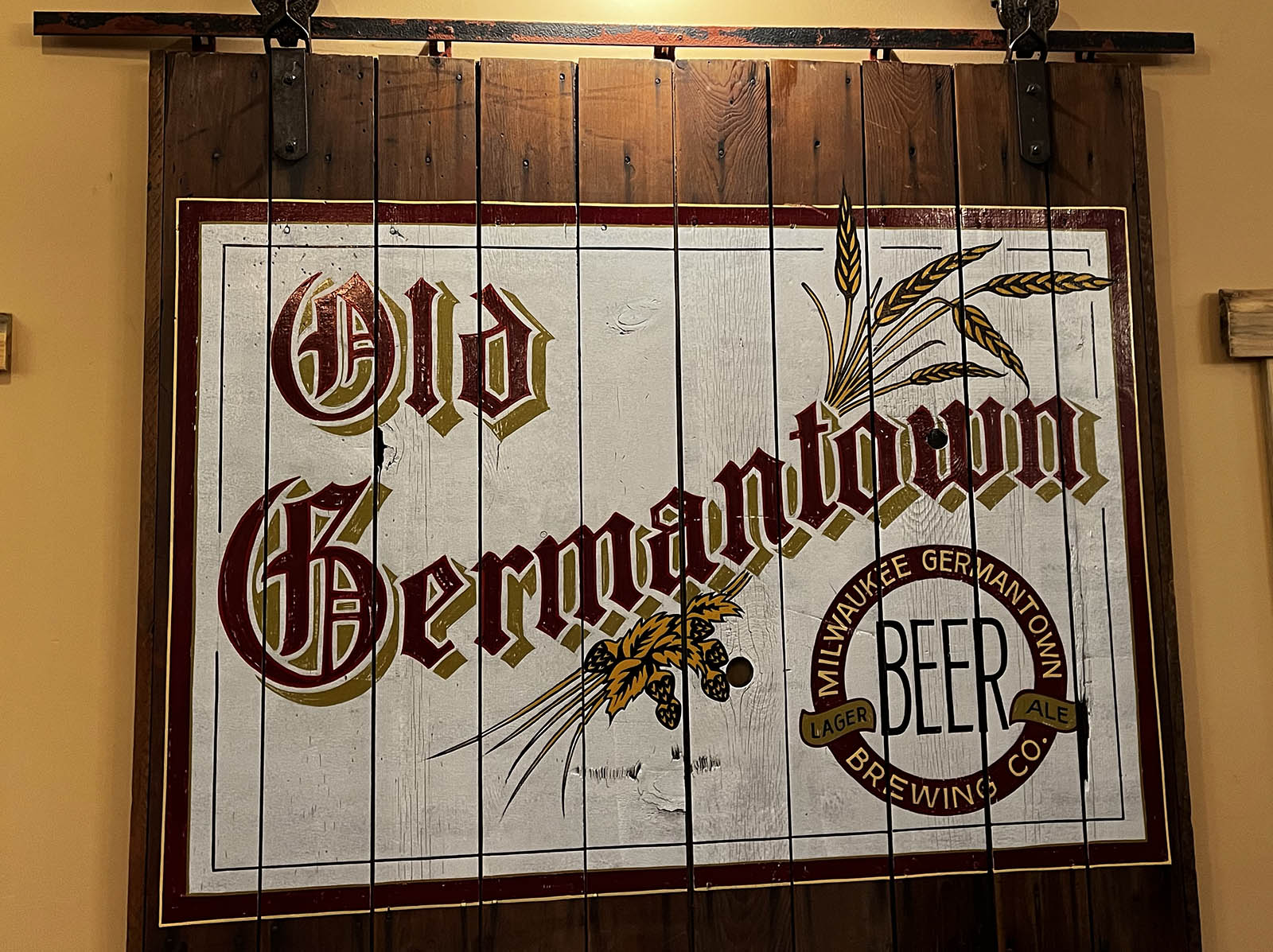 "I bought the old Titletown brewing system in 2020 and I got it up and running in 2022. It basically sat in my backyard from April (2020) until the building was ready for us to bring it in."
Sommer bought the farm in 1989.
You could argue that Sommer – a former MPS teacher who retired from Bradley Tech a few years ago – is either great at advance planning or a real procrastinator.
Meet him and you'll quickly realize he's far more the former than the latter.
Sommer has always planned to include a brewery at Old Germantown and now the first two beers, currently sitting in fermentation tanks, will be released there on Thurdsay, April 14.
The delay, Sommer says, was largely pandemic related.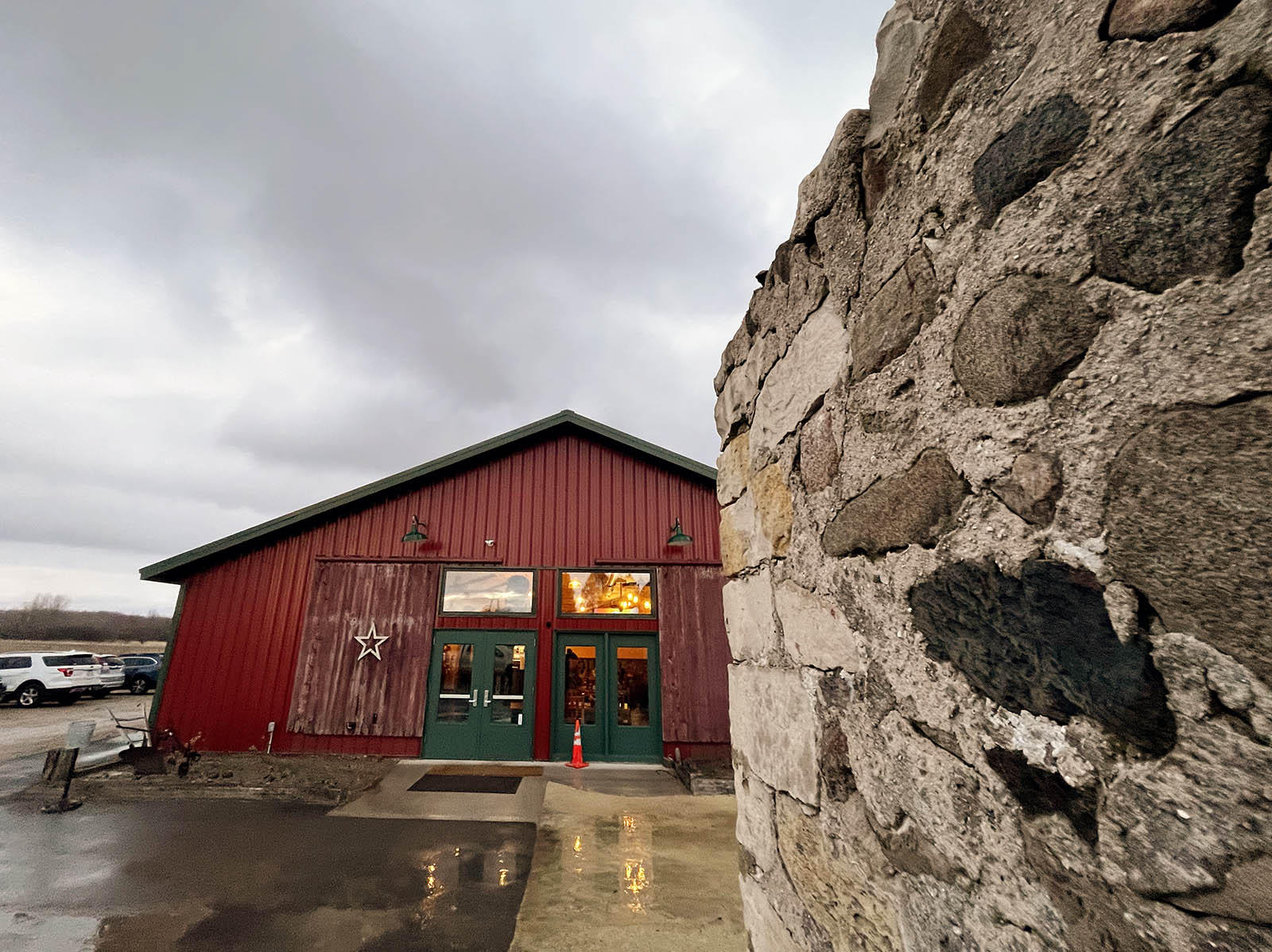 "A timing issue," he explains. "When I picked up the equipment and dismantled it with the riggers at Titletown, at that time we had some Wisconsin brewers who were actually dumping beer, because it was sitting in their kegs or fermenters and it was not going to be sold fresh anymore.
"So, I went back home realizing that we had a larger brewing system that was not going to be put into service until we had the volume of customers that would be expecting a fresh beer."
The 15-barrel brewhouse – except a couple fermenters – was purchased from Green Bay's Titletown, which upgraded its system when it was sold and moved to a larger location in 2015.
Sommer opened the restaurant in 2020 and was floored by the response.
"We had no idea what to expect," he says. "We were surprised how many people actually came out and to hang with us. We were glad that we chose the pizza approach at that point.
"We were thinking we were just going to be handing out pizzas for takeout when we first opened. There was a substantial amount of takeout, but there was still a surprising number of people, especially from this community, that came every weekend. It was really a moving experience to see individuals that are now our friends that came in routinely."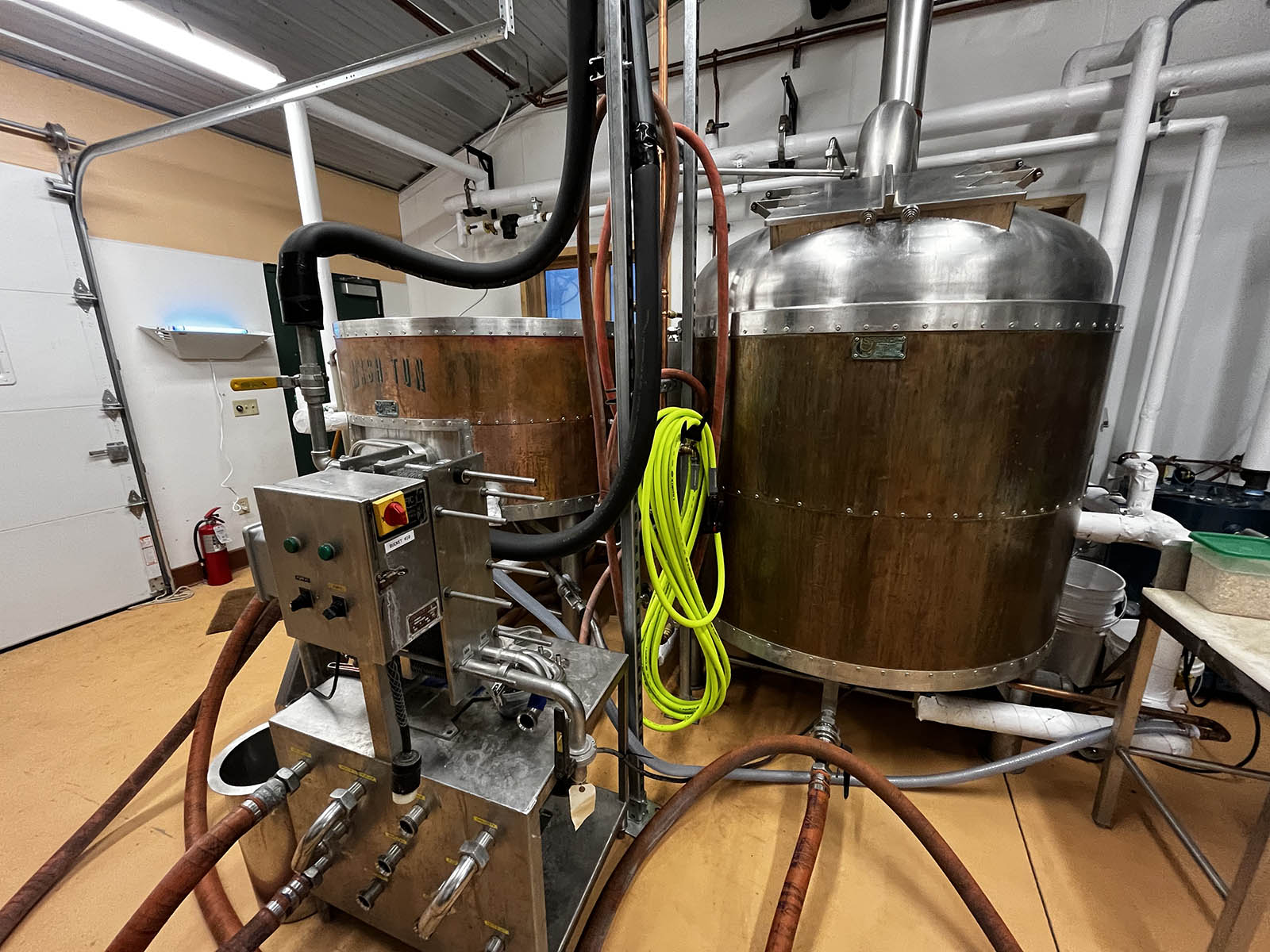 At the same time, Old Germantown began selling beer from some of the best craft brewers around, proving that its customers have a taste for quality brews.
And so it came time to move forward with the brewery.
In August, Sommer and his son Will got the system maneuvered into place and began working on licensing and permitting.
"My wife (Georgene) likes saying that it was one of those strategic steps that made us feel like we were gaining momentum," he says. "We we put everything in place right here – my son and I manhandled everything into this spot – and then felt like we were going to be something."
Sommer also began informally assembling a brew team that includes himself and fellow homebrewers Seth Jaeck, Eric Zunke, Ryan Smith and Mike Truntz.
Their first two beers were made from a single wort.
"We did an eight barrel batch," says Jaeck, "and we split it in half. The first one is like a golden ale; lightly hopped with a little bit of Cascade (hops). The other one is a Belgian ale, so it's got a little candy sugar, it's got some wild yeast. It's got some funk going on, a little bit of bubblegum and some nice bitterness on the end."
Next, Sommer plans to do have Jaeck take the lead on a pair of IPAs, again likely from a single wort.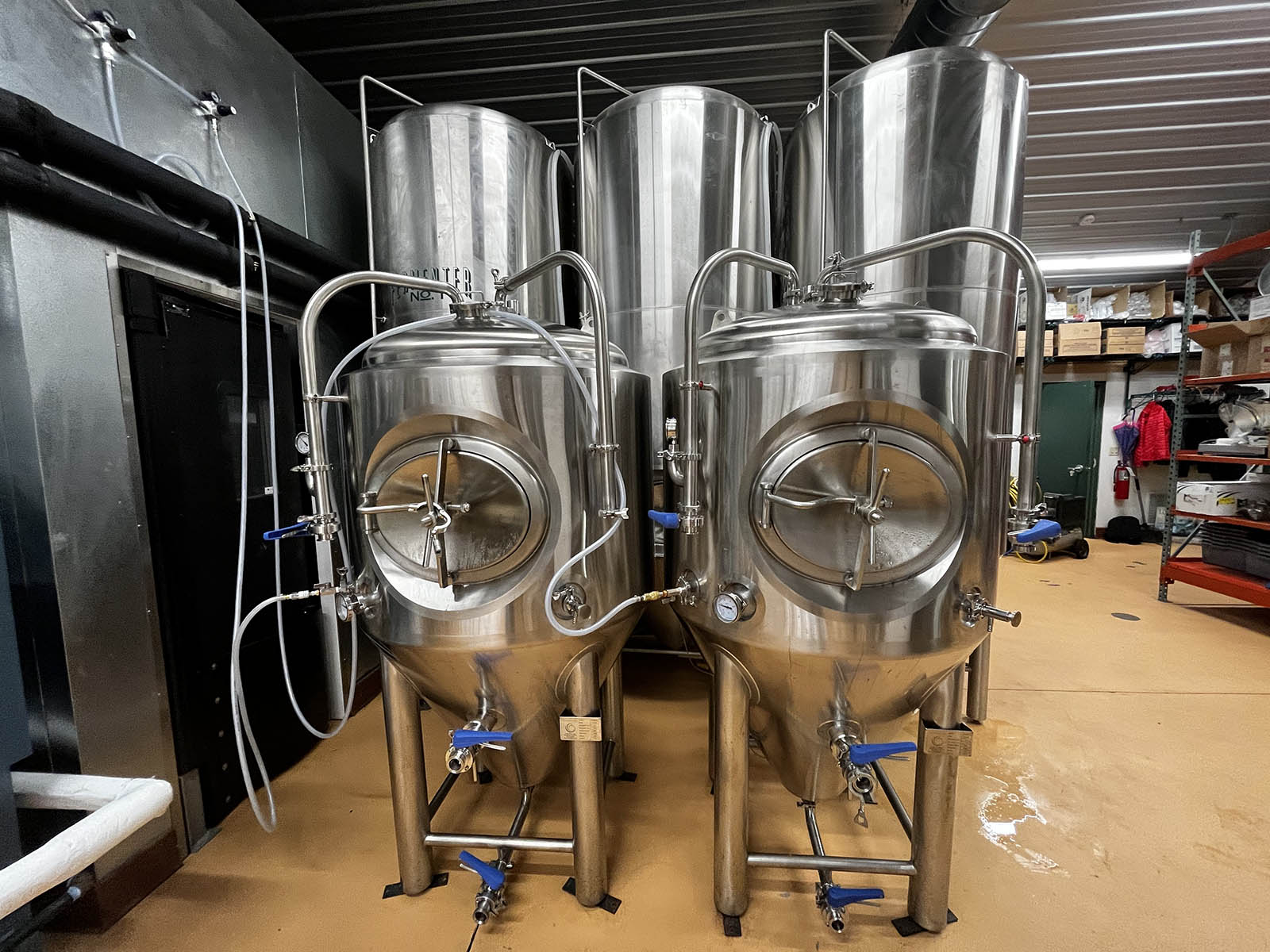 "Half of it's going to be just a hazy IPA, Citra, Mosaic," says Jaeck. "The other half we're going to jump on the cold IPA bandwagon, but shake it up, make it different. We'll ferment it cold with lager yeast, get that nice crispiness of that style."
A trio of big tanks in back hold 500 gallons each and Sommer plans to fill at least one of those with a lager that will be called Old Germantown, a name that pays tribute to a beer of the same name made decades ago at Germantown's Vogl's Independent Brewing Co. / Milwaukee-Germantown Brewery on Fond du Lac Avenue and Freistadt Road.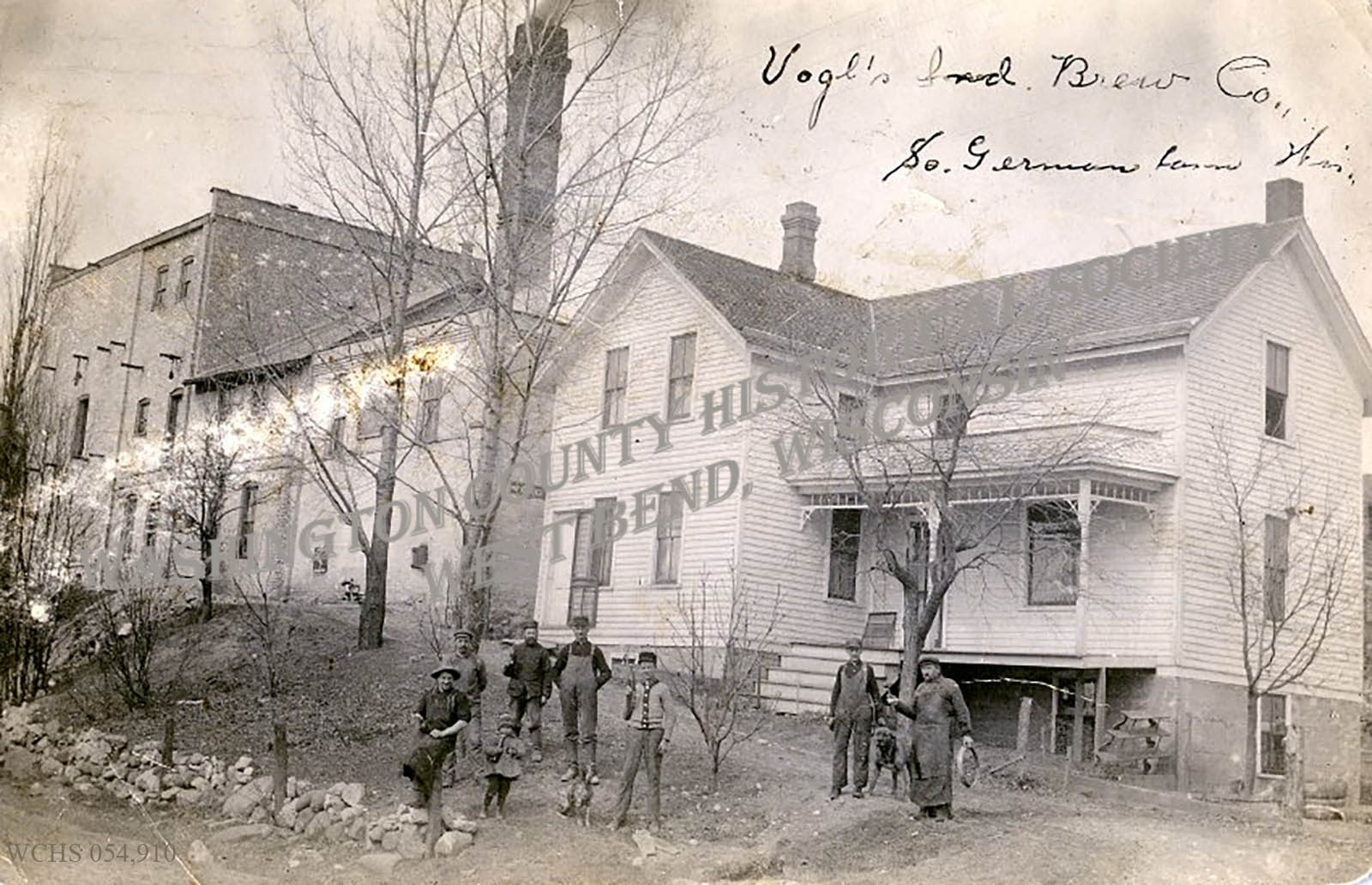 "As soon as we have the training wheels off of our team, the 500 -gallon fermenters will be used," Sommer says.
He adds he has no intention, at least for now, of packaging any beer for distribution.
"Right now we're just looking to put a pint in the glass," he says. "Then we'll take it as it comes. There's plenty of great Milwaukee-area brewers that are packaging."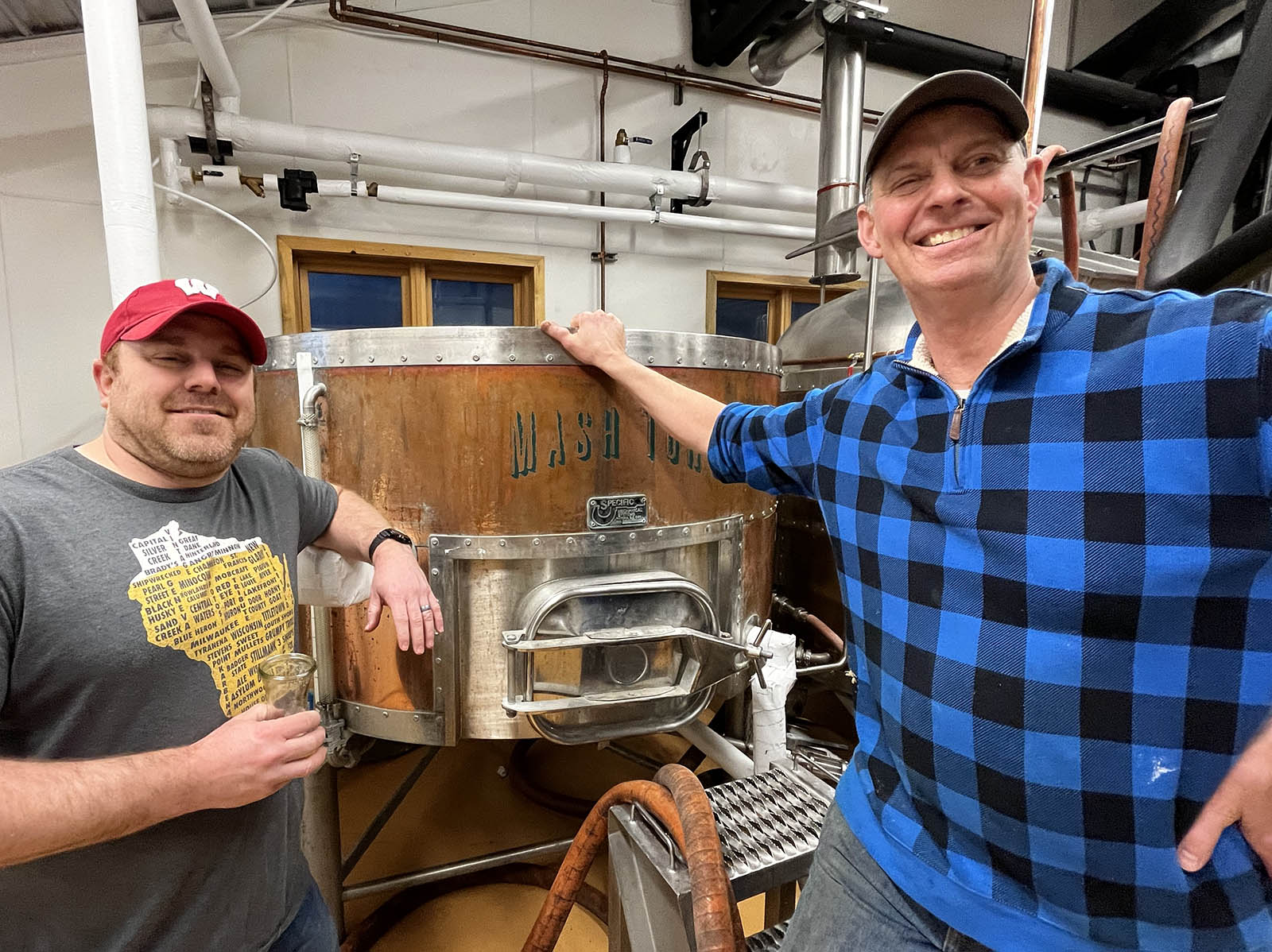 Instead, Old Germantown will focus on making smaller batches of more beer styles.
"Our volume's not as high," Sommer says, "and we also need to have a little more variety (for the restaurant). Our idea is to make certain that whatever beer we make is made to go well on a table here.
"That's one of the things that's really important with the team of brewers we have here. Seth is one of four. Each one of us has a passion for brewing, but also a trend that they like to brew, too."
Because Old Germantown already features great local beers, there's no push to ramp up quickly, and at the moment there's no set brewing schedule. For now, the team brews when its members aren't working at their day jobs.
"There isn't any pressure, we get a lot of accolades for the beer that we choose," Sommer says. "We'll take it as it comes. We definitely want to make sure we're ready.
"Whatever we do, there has to be something that's going to contribute to the dining experience."
Born in Brooklyn, N.Y., where he lived until he was 17, Bobby received his BA-Mass Communications from UWM in 1989 and has lived in Walker's Point, Bay View, Enderis Park, South Milwaukee and on the East Side.
He has published three non-fiction books in Italy – including one about an event in Milwaukee history, which was published in the U.S. in autumn 2010. Four more books, all about Milwaukee, have been published by The History Press.
With his most recent band, The Yell Leaders, Bobby released four LPs and had a songs featured in episodes of TV's "Party of Five" and "Dawson's Creek," and films in Japan, South America and the U.S. The Yell Leaders were named the best unsigned band in their region by VH-1 as part of its Rock Across America 1998 Tour. Most recently, the band contributed tracks to a UK vinyl/CD tribute to the Redskins and collaborated on a track with Italian novelist Enrico Remmert.
He's produced three installments of the "OMCD" series of local music compilations for OnMilwaukee.com and in 2007 produced a CD of Italian music and poetry.
In 2005, he was awarded the City of Asti's (Italy) Journalism Prize for his work focusing on that area. He has also won awards from the Milwaukee Press Club.
He can be heard weekly on 88Nine Radio Milwaukee talking about his "Urban Spelunking" series of stories.