Some say Milwaukee is resistant to change. You wouldn't know that from all the cranes Downtown or the spectacular makeover in our skylines and neighborhoods we're seeing in Bay View, Tosa and the Third Ward.
So maybe we're just being subversive when we refer to local landmarks and institutions by their long-gone old names.
Here are 10 that we hear a lot (plus a few bonus ones at the end). Let's hear yours, too.
1. The First Wisconsin Building (U.S. Bank Center)
(PHOTO: Eron Laber)
It's been 25 years since Milwaukee's skyscraper has been known as the First Wisconsin building, but that doesn't stop people from calling the U.S. Bank building by its former moniker. In fact, it was the Firstar Center after First Wisconsin changed its name in December 1998 (with the building name change in September 1992), but oddly, you don't hear many people calling it that. It became the U.S. Bank Center on May 3, 2002.
2. TYME Machine (ATM)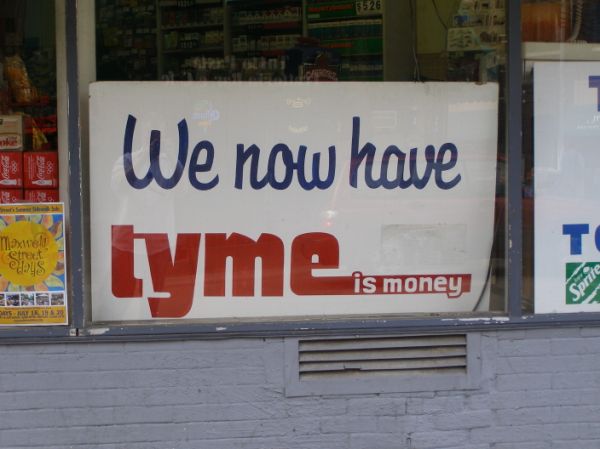 You can still find a few TYME Machine signs around Milwaukee. It stood for "Take Your Money Everywhere," although more than a few Milwaukee visitors found our local ATM a pretty hilarious brand. Organized in 1975 by First Wisconsin National Bank, Marshall & Ilsley, Marine Bank of Milwaukee and Midland National Bank, it was actually one of the first shared ATM networks in the country. But Pulse bought the network in 2002 and ended the brand in 2004. According to Wikipedia (which is never wrong), the combined network has 81,000 ATMs around Wisconsin and the U.P.
3. The Performing Arts Center (Marcus Center for the Performing Arts)
(PHOTO: Milwaukee Public Library)
You still hear tons of people refer to the P.A.C., even though Milwaukee County changed its name to honor Ben and Ceil Marcus in 1994 (the $25 million donation from the Marcus Corporation probably didn't hurt). The Brutalist building opened in 1969, which means that it was the P.A.C. for 25 years – just slightly longer than it's been the Marcus Center for the Performing Arts. Maybe in another 25 years, Milwaukeeans will start using the "new name."
4. Alterra (Colectivo)
By comparison, this name change is a baby. In 2013, 20 years after its founding, Alterra turned into Colectivo, ending a three-year relationship with Mars Inc., the multinational food company which was sold the global rights to the Alterra brand name and certain IP. It worked out pretty well for founders Ward and Lincoln Fowler and Paul Miller, whose independent company no longer had to deal with Mars ties after the rebrand. They now have 13 cafes in Milwaukee, one in Chicago, and three in Madison. But it'll be a while before Milwaukeeans stop calling it Alterra.
5. Midwest Express Center/Midwest Airlines Center/Frontier Airlines Center/Delta Airlines Center (Wisconsin Center)
Milwaukeeans have every right to be confused about this one, since the convention center has gone through numerous name changes since it opened in 1998. It was the Midwest Express/Midwest Airlines Center for the longest time frame; in April of 2010 it became the Frontier Airlines Center, and a mere two years later, it became the Delta Center … but just for a year. It's been the Wisconsin Center since 2013.
6. Brown Port Shopping Center (Riverpoint Village)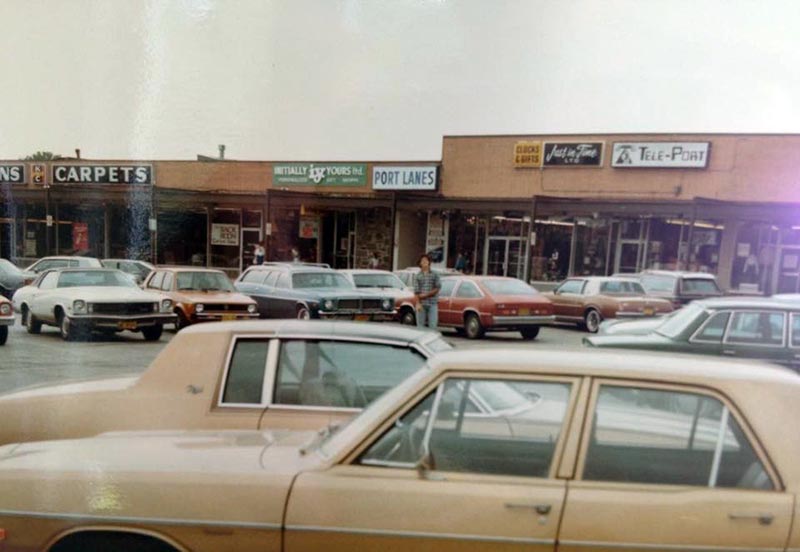 (PHOTO: Courtesy of Adam Levin)
It's been decades since the outdoor mall in Fox Point switched from Brown Port – 1993 to be exact – but some North Shore old-timers still call it by its former name. Brown Port was a happening place back in the day, with a bowling alley, arcade, movie theater and a Kohl's food store.
7. Grand Avenue Mall (Shops of Grand Avenue)
(PHOTO: Wikicommons)
Despite its rebranding a few years ago, no one really calls the Grand Avenue Mall by its new name. Maybe because when it opened in 1982, it sported 80 stores and a huge food court … and now, well, not so much. In fact, when the new ownership group took over in 2016, they referred to it in a news release as simply "The Grand Avenue." That's because they're planning on moving the food court to the first floor (sorry, "food hall," not food court) and converting the top floor to office space. We'll reevaluate if and when that happens.
8. Marcus Amphitheater (American Family Insurance Amphitheater)
This one is so new, that even we are having a hard time remembering it. Only this year did the Marcus Amphitheater become the American Family Insurance Amphitheater, and after 30 years, it will be replaced with a new building scheduled for construction in 2019. The new venue is scheduled to be ready by 2020, and with a 10-year-naming right agreement, expect Milwaukeeans to start using the new moniker sometime around 2030.
9. Marquette Warriors (Golden Eagles)
Yes, Marquette called its teams with Warriors from 1954 to 1994, but fans who still call them that are mostly doing it out of protest. They became the Gold for just one week before the 2004 season, but other nicknames have included the Hilltoppers, the Blue and Gold and the Golden Avalanche. Nostalgia for the Warriors not withstanding, the Golden Eagles aren't going anywhere soon.
10. MECCA (UW-Milwaukee Panther Arena)
(PHOTO: Courtesy of Adam Levin)
You must be super old-school if you still call this building the Milwaukee Arena (1950-74), but plenty still refer to it as MECCA (1974-95). You're probably just trying to be difficult if you call it the Wisconsin Center Arena (1995-2000), but you get a pass if you still refer to it as the U.S. Cellular Arena (2000-14). MECCA (The Milwaukee Exposition, Convention Center and Arena) was a pretty cool name, though. But get used to the Panther Arena – it's locked in until 2024, with an option through 2029. Notably, the Bucks, who played there from 1968-88, will host a game this upcoming season to celebrate the franchise's 50th anniversary.
Bonuses:
PM Bedroom Gallery (Penny Mustard)
Maxie's Southern Comfort (Maxie's)
Mount Mary College (Mount Mary University)
Milwaukee Theatre (Miller High Life Theater)
Catholic Knights Building (Catholic Financial Life Building)
(PHOTO: Courtesy of Adam Levin)
Andy is the president, publisher and founder of OnMilwaukee. He returned to Milwaukee in 1996 after living on the East Coast for nine years, where he wrote for The Dallas Morning News Washington Bureau and worked in the White House Office of Communications. He was also Associate Editor of The GW Hatchet, his college newspaper at The George Washington University.
Before launching OnMilwaukee.com in 1998 at age 23, he worked in public relations for two Milwaukee firms, most of the time daydreaming about starting his own publication.
Hobbies include running when he finds the time, fixing the rust on his '75 MGB, mowing the lawn at his cottage in the Northwoods, and making an annual pilgrimage to Phoenix for Brewers Spring Training.