Each year as the air grows chilly and leaves begin to transform to ochre, crimson and sepia right before my eyes, something stirs inside of me that makes me yearn for a weekend getaway. And what I've found over the years is that I don't need to go far to get what I need: a bit of time away to rest, relax and recharge.
This year's autumnal trip to Lake Geneva happened to fall on one of the last gorgeous weekends in September, a bit premature for the fall colors, but still a gorgeous respite from the grind which was graced with cool evenings and a liberal dose of mystical adventures which paved the way for the official start of Spooky Season.
Accommodations
Maxwell Mansion
staymaxwell.com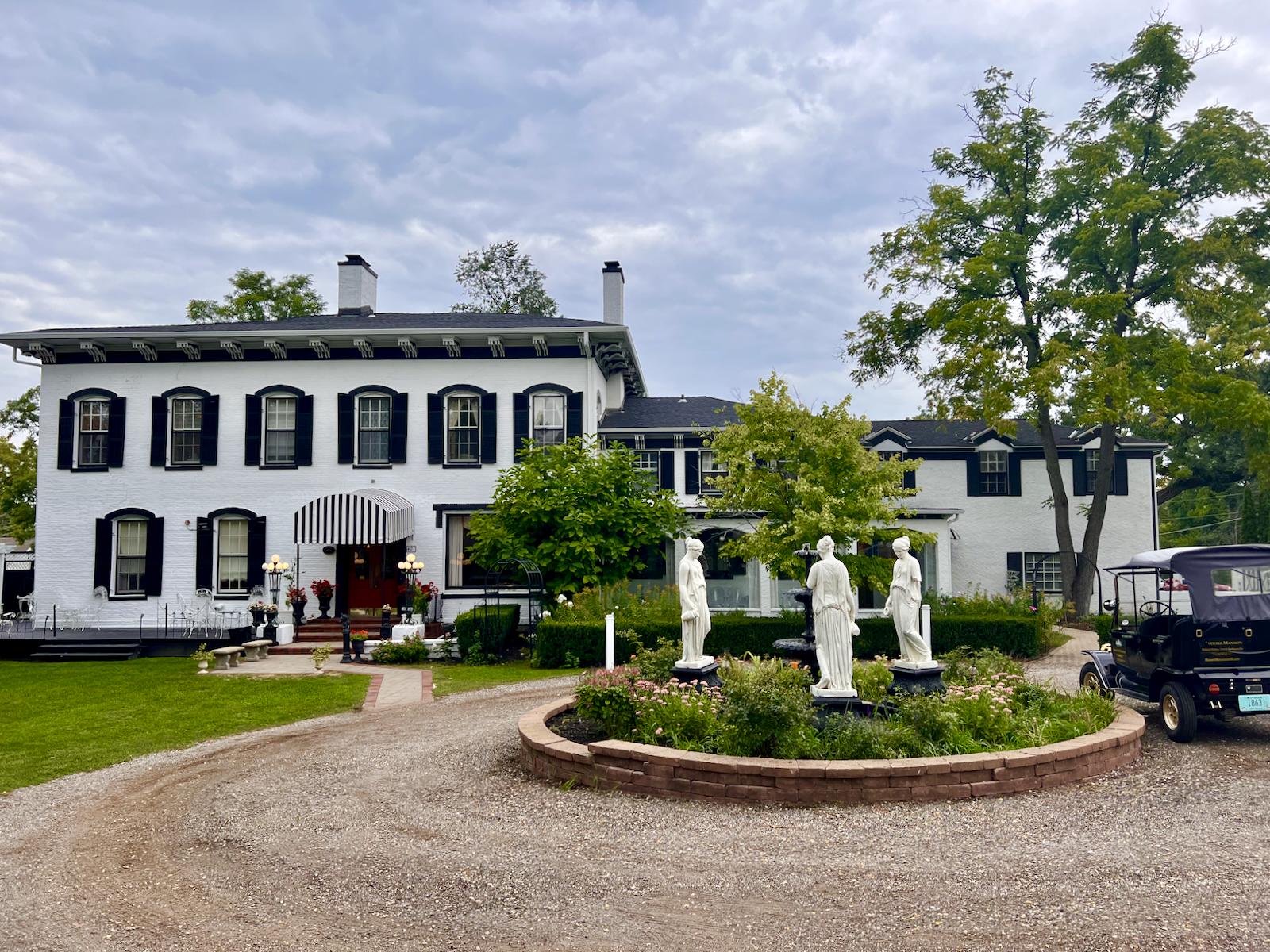 Our stay included accommodations at the Maxwell Mansion, a property which dates back to 1855, the year Dr. Philip Maxwell began construction on one of the first summer homes in Lake Geneva. Maxwell was known for his jolly disposition, elaborate parties and flair for horsemanship. It was tough to mistake the 6 ½ foot tall 300 pound man for anyone else, and he had a reputation for galloping through town on his horse at breakneck speed.
A number of owners – and many years – later, the mansion operates as a bespoke historical boutique hotel, which offers up a combination of well-appointed modern amenities combined with themed quarters and period furnishings. The estate comprises three acres equipped with gardens, patios, outdoor fireplaces, a heated pool plus croquet and bocce ball courts.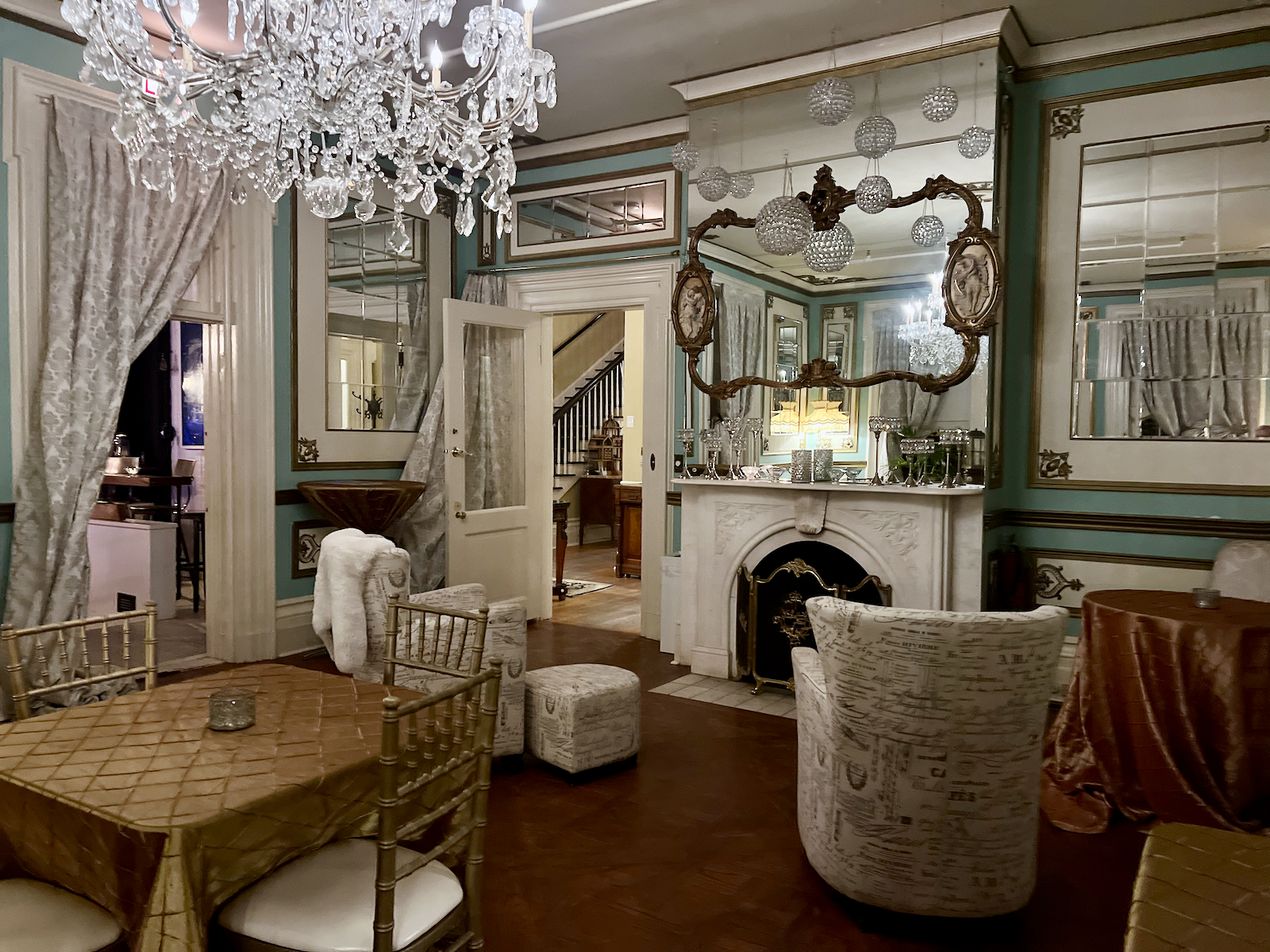 The mansion itself offers up six rooms showcasing period decor, named in homage to prominent female authors like Emily and Charlotte Bronte, Louisa May Alcott, Jane Austin and Virginia Wolfe, with a random General Grant Suite thrown in for … good measure? It also offers various lounge area open for guests who wish to linger and relax.
During our stay, the mansion was booked up for a wedding party, so we stayed in the renovated equestrian-themed Stables, additional accommodations on the mansion's grounds which feature private entrances and unique barn-chic decor.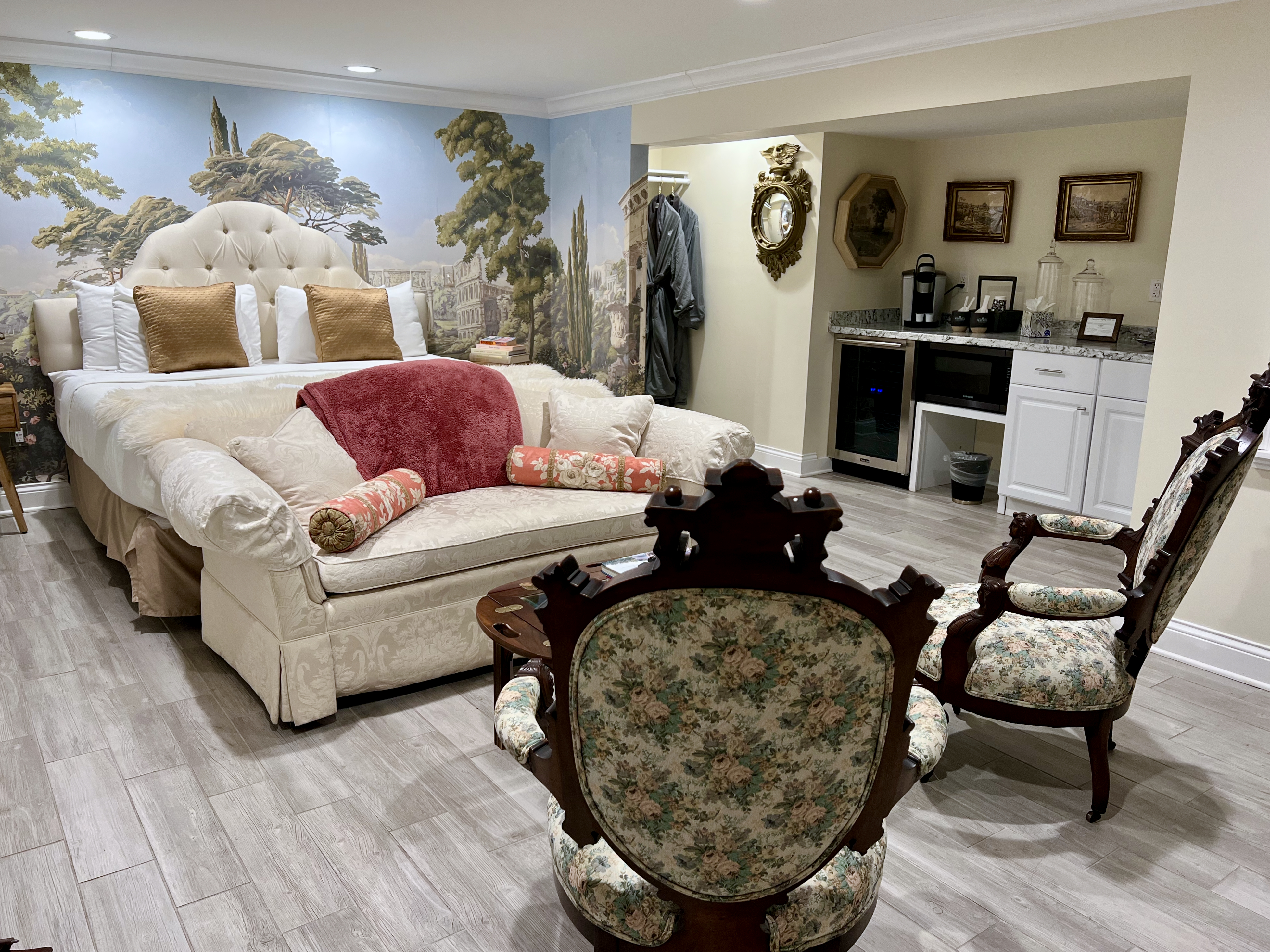 We stayed in the garden room, which offered private parking just outside the entrance and a truly eclectic interior featuring a king sized bed, a basic kitchenette (with a wine cooler and coffee maker) and a small, but feature-rich bathroom offering up a multi-head steam shower and bidet.
The Apothecary Bar
Located inside the Maxwell Mansion, with access to the mansion's large back patio is the Apothecary Bar, a craft cocktail bar that truly lives up to the moniker. The bartenders at the quirkily decorated stop are smart, talented and congenial and the menu features an impressive selection of creative quaffs, as well as plentiful zero proof options. Fans of absinthe will find a very nice curated collection of the anise-flavored spirits, along with a classic absinthe drip.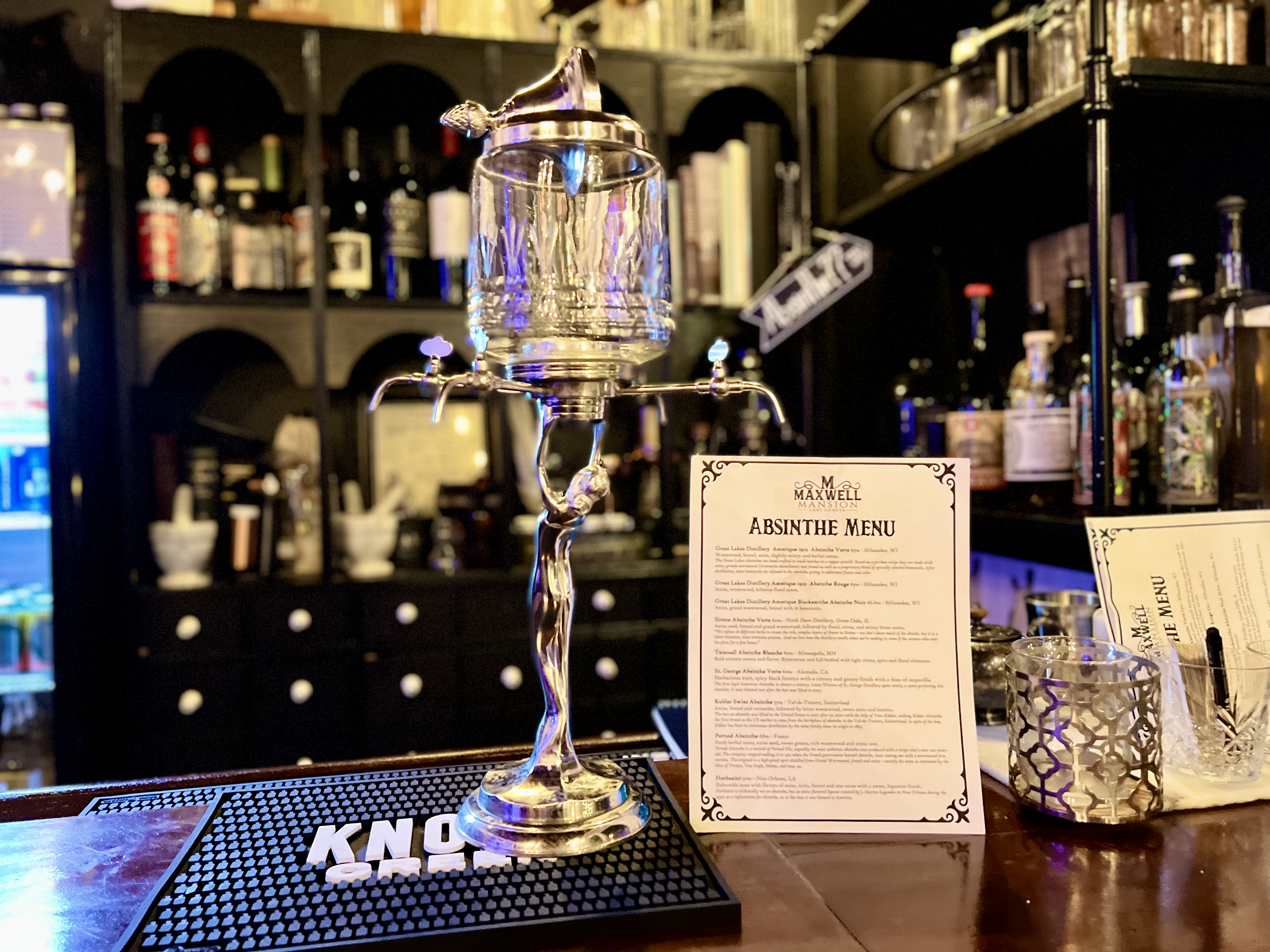 Coffee shops
Great coffee shops are integral to any weekend getaway, whether it's to provide a morning buzz to fuel the day's adventures or a spot to relax, take a moment and reconnoiter in between activities.
Avant Cycle Cafe
Lake Geneva
avantcyclecafe.com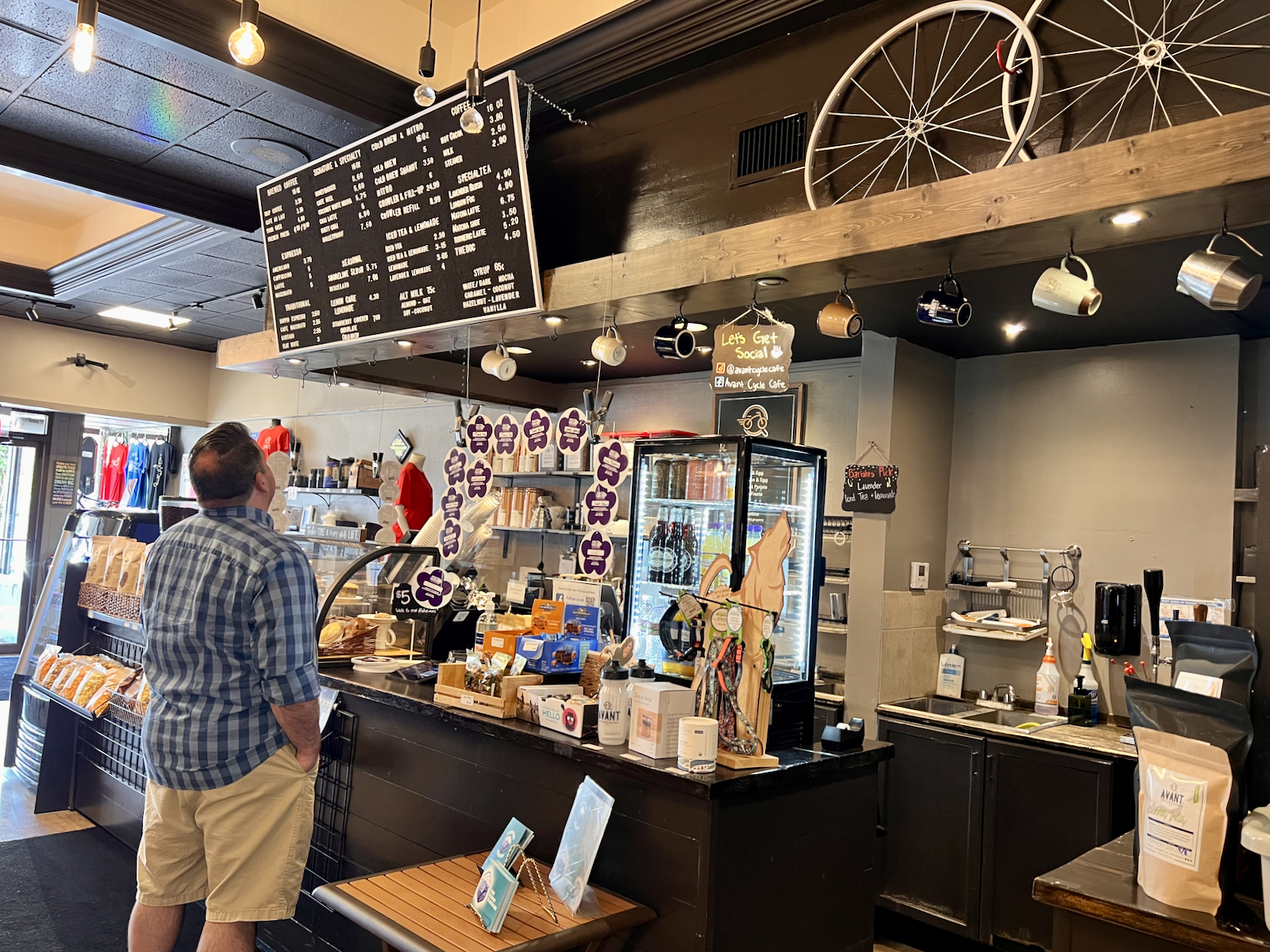 A combination bike shop and cafe, Avant Cycle is a multi-location cafe with shops in Lake Geneva and La Grange Wisconsin as well as two in Illinois. The Lake Geneva location offers a full menu of freshly brewed coffee and espresso drinks, made with coffee from both local roasters and their own roastery, located on the second floor above the cafe. They also carry a selection of donuts, coffee cake, cookies, muffins, scones, bagels and various snacks.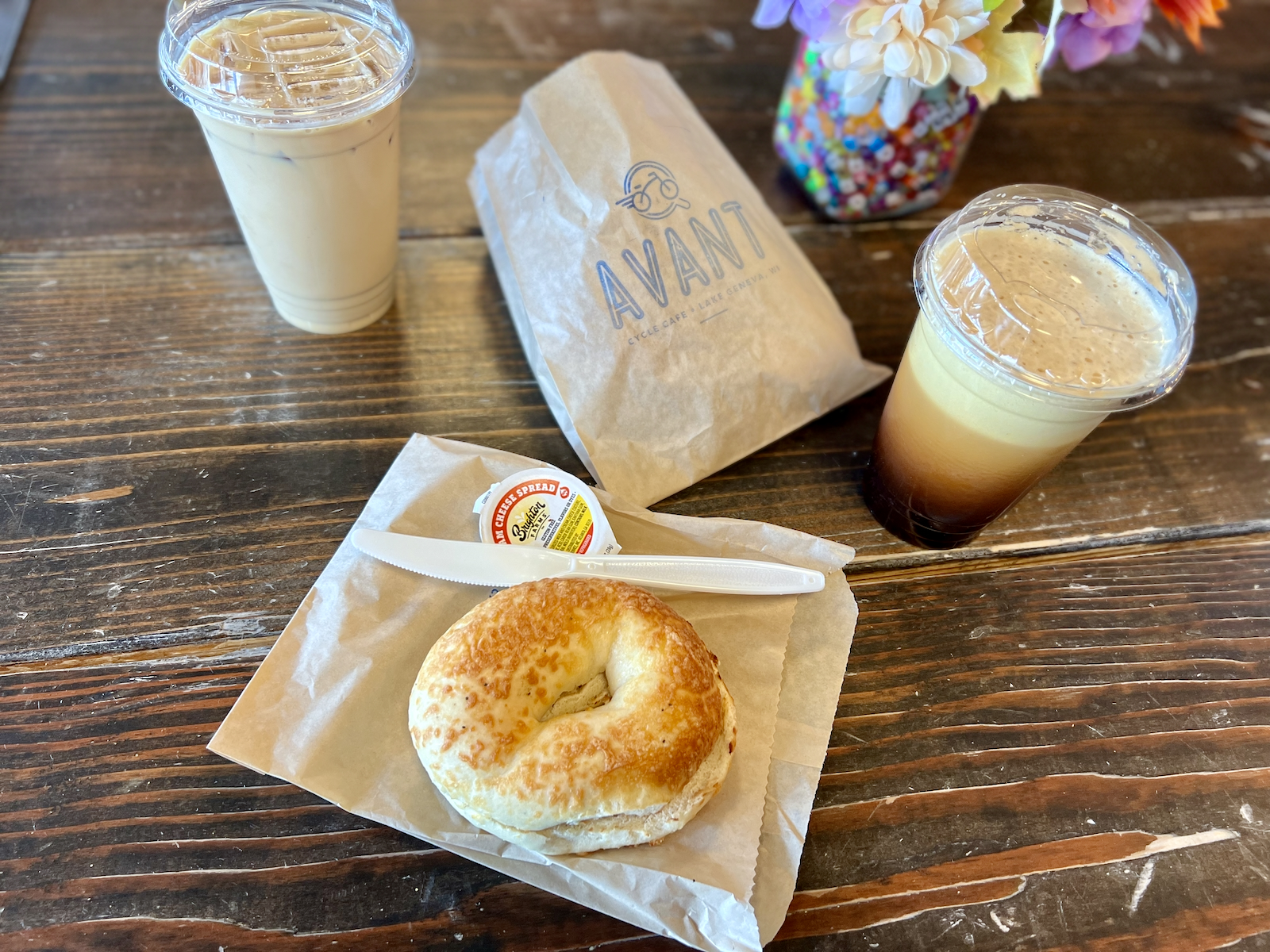 Should you have an interest, Avant Cycle's bike shop also offers cruiser and e-bike rentals, as well suggested bike routes in the area which they provide in collaboration with Lake Geneva's Treadhead Cycling Club. Guests can also take part in weekly scheduled group rides hosted by the cafe.
Inspired Coffee
Lake Geneva
inspiredcoffee.org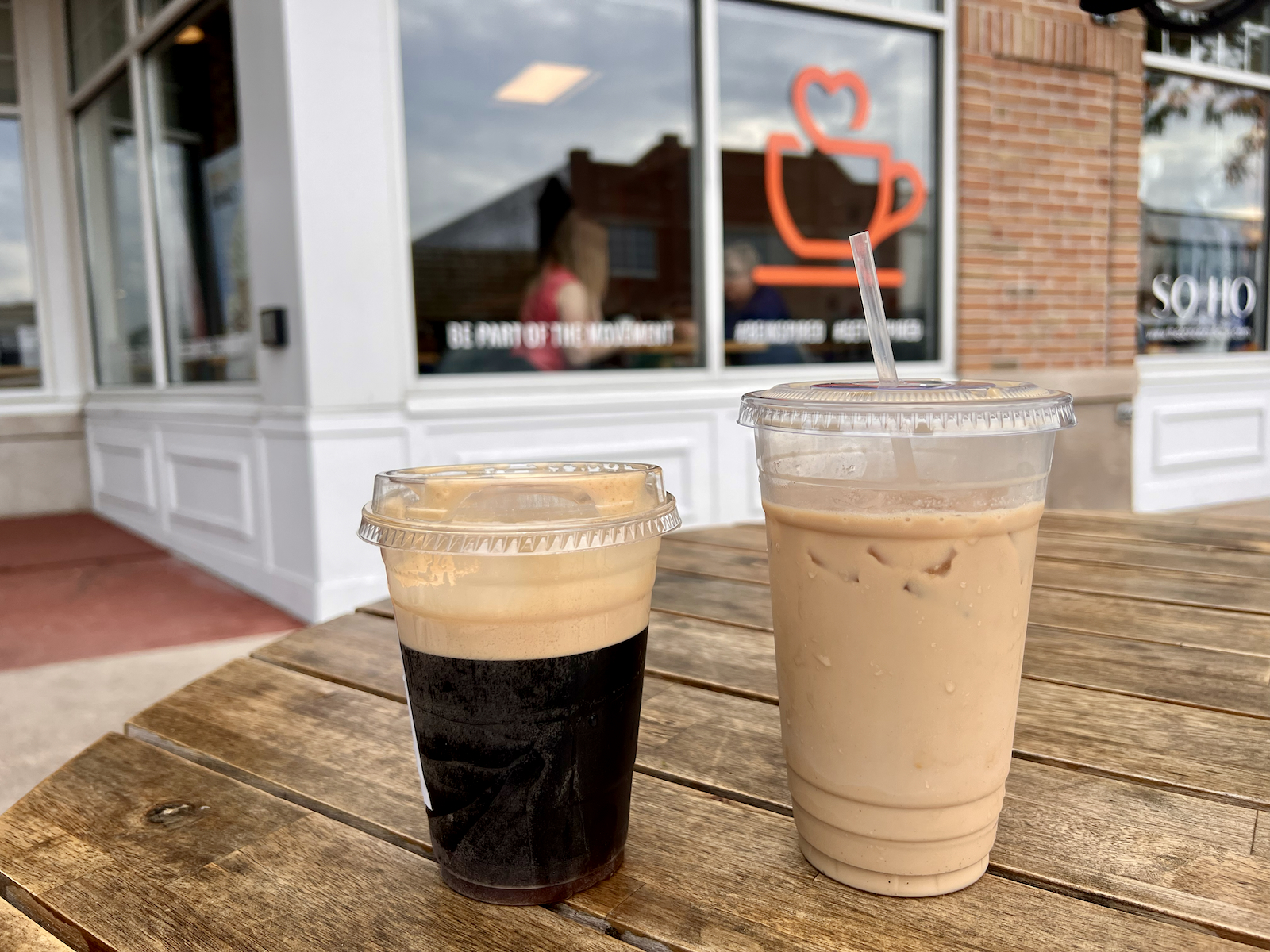 Established in 2020, Inspired Coffee is a cafe with a mission. Operated by Inspiration Ministries, the cafe provides not only a welcoming, inclusive environment but vocational training and careers for individuals with intellectual, developmental and physical disabilities.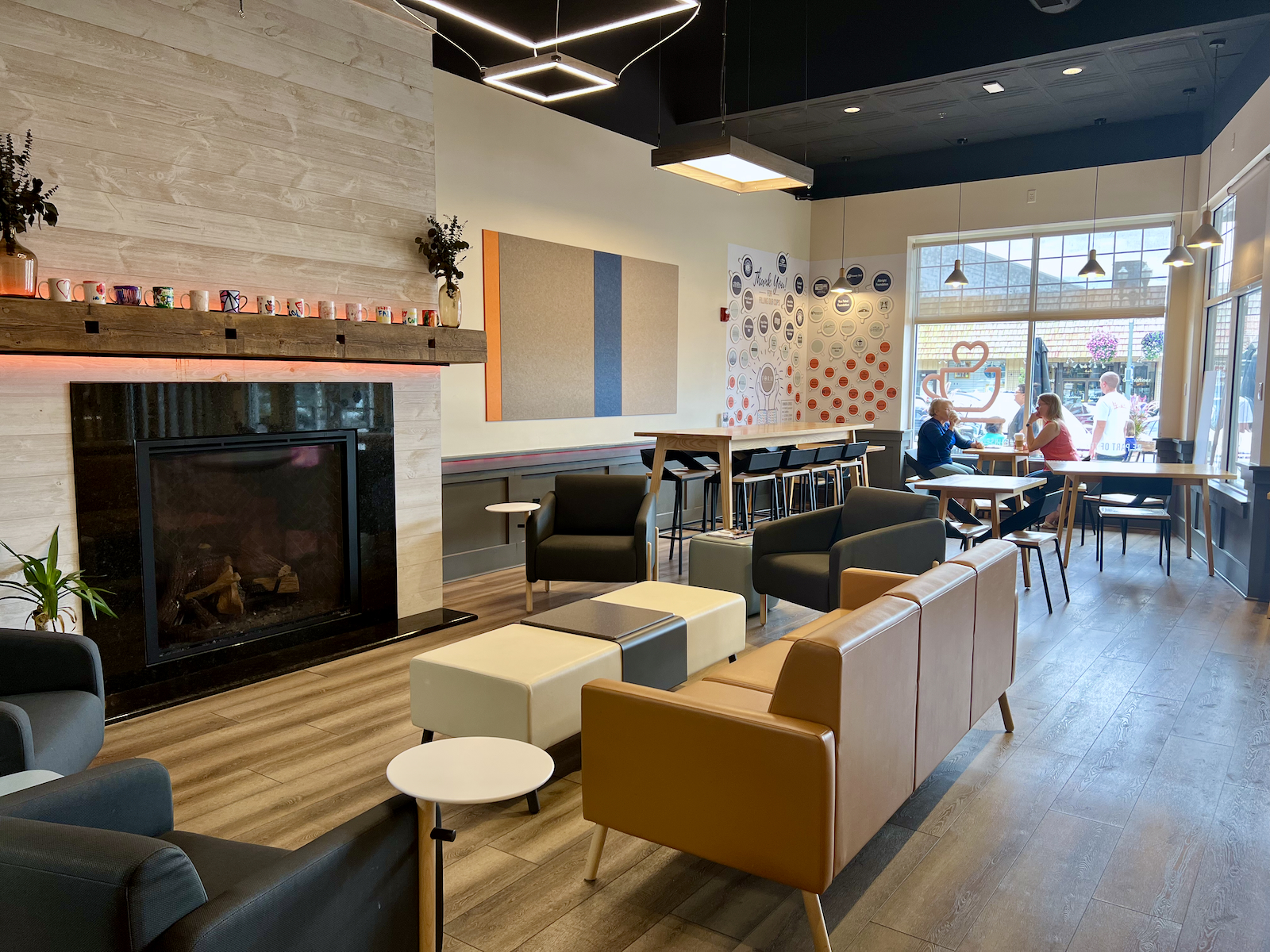 Step into the cafe and you'll immediately sense the good vibes in the space, which seeks to empower its employees and prepare them for fully integrated employment in the community. Employees' stories are displayed proudly on the walls of the cafe, along with a list of their interests and conversation starters.
As for the menu, it features a full complement of coffee and espresso drinks, plus tea and other beverages along with items like bagels and locally made gluten-free pastries provided by Hummingbird Bake Shop.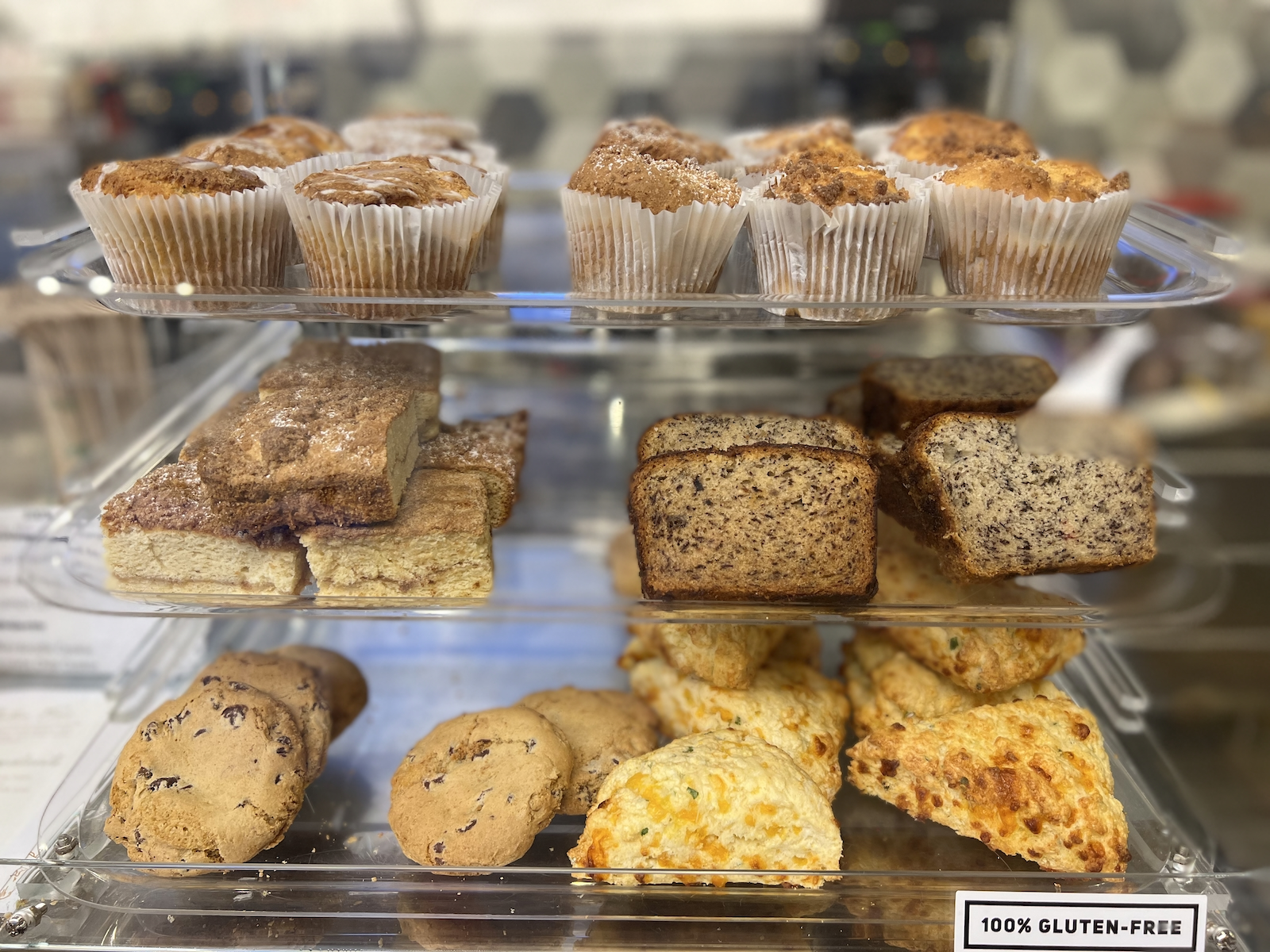 Activities
Geneva Bay Boat Tour
Lake Geneva
cruiselakegeneva.com
Autumn is the perfect time of year to stroll the 21-mile lake path around Geneva Lake (it's truly a gorgeous jaunt). But this time, we opted for a different view of the lakeshore – from a boat on the water.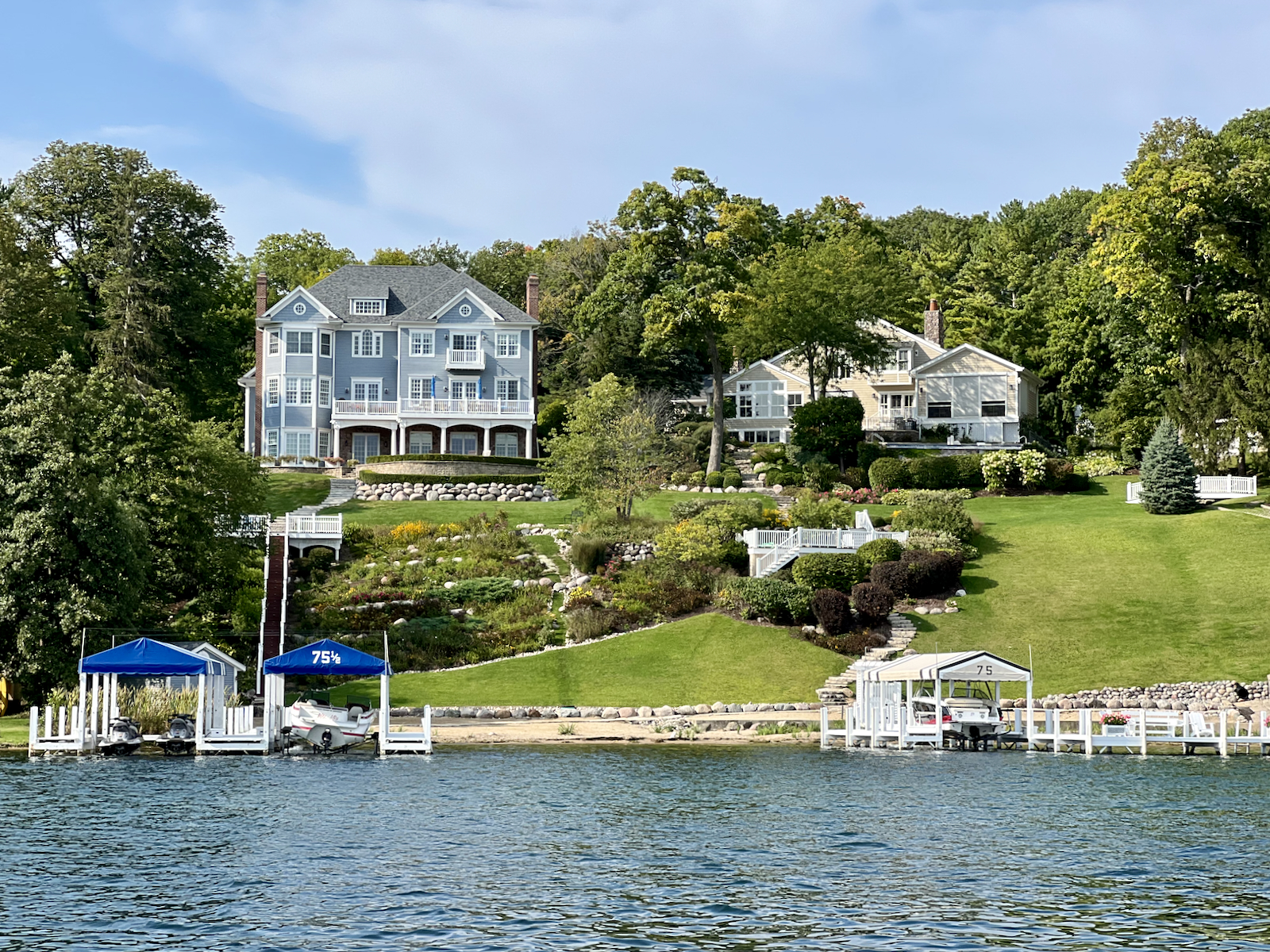 Our Geneva Bay Boat Tour offered an hour-long boat tour chock-full of Geneva Lake history, lessons in architecture, stories behind the lake's opulent homes and fun facts about the prominent business owners and celebrities – including the owners of Tito's Vodka, Maytag, Schwinn, Morton Salt and Kikoman Soy Sauce – who've owned and visited the impressive homes along its shorelines, including at least one residence which was recently sold for a record $36 million.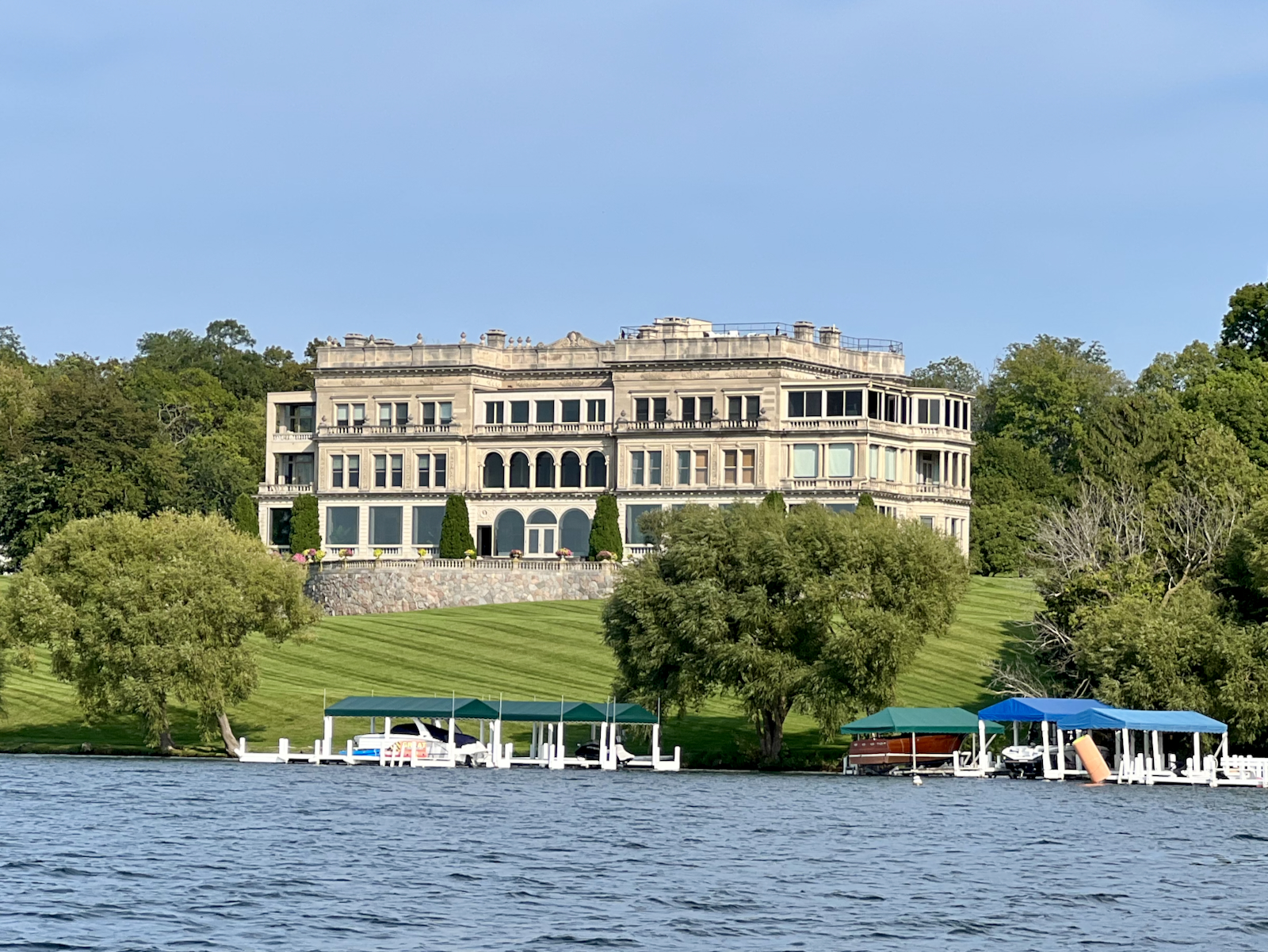 You'll also get the true story about Stone Manor, the 120+ year old 50-room home built by Otto Young, which has been often mistaken as the Wrigley or Playboy Mansion (unsurprisingly, it's neither).
The Candle Mercantile
Lake Geneva
thecandlemercantile.com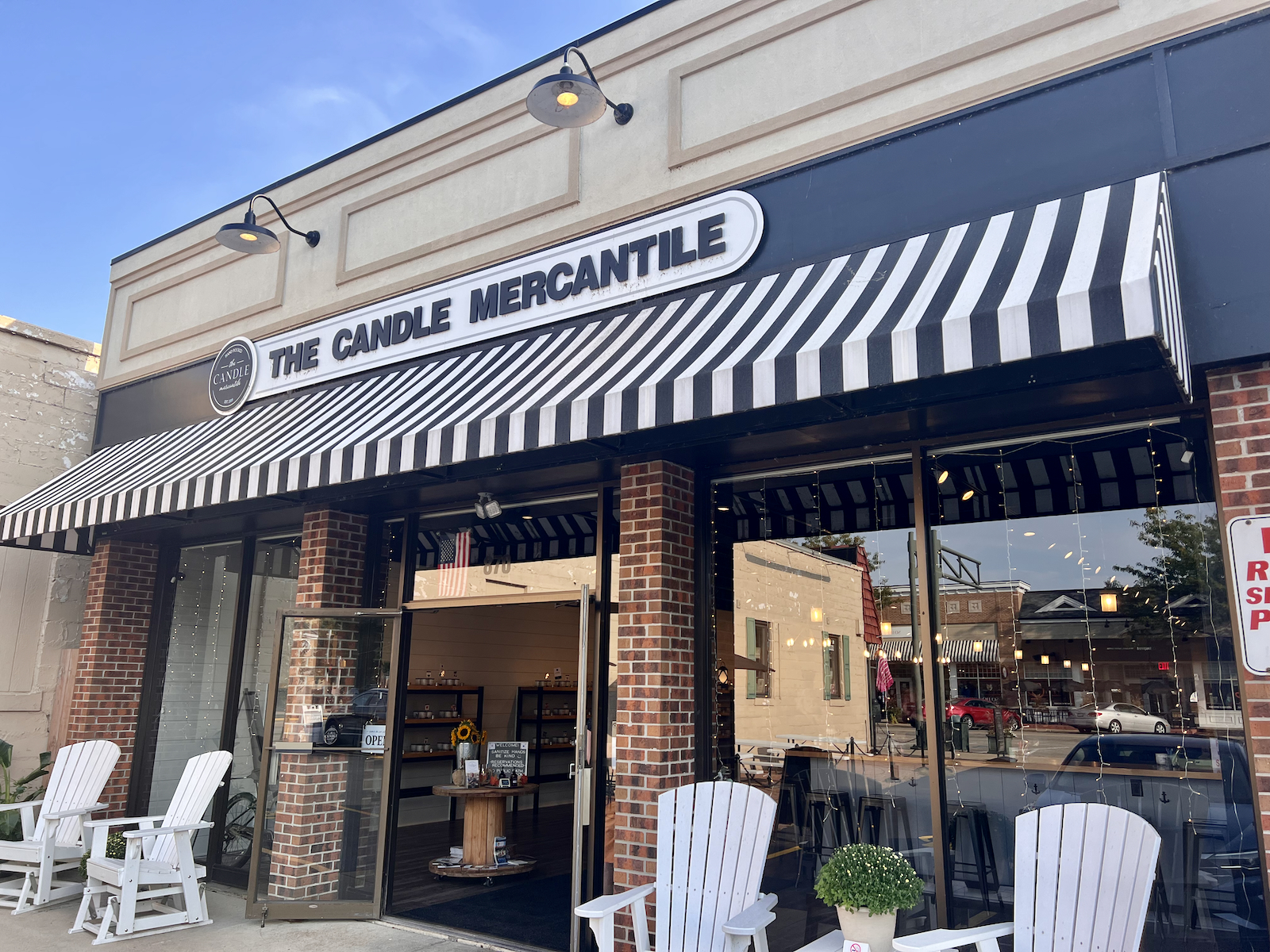 Candle making is all the rage, with pour-your-own candle shops cropping up in cities across the nation. And, as we found during our trip to The Candle Mercantile, the experience is a really enjoyable way to pass a bit of time. Founded by two friends who sought respite from their corporate careers, this lovely shop is a great stop if you have a spare hour to spend exercising your creativity.
Candle-pouring sessions take about an hour and you have nearly 100 oil-based candle fragrances which you can use to create your own customized scented candle. While you're there, you can also enjoy a glass of wines, beer, seltzer, mimosa, soda and even snacks.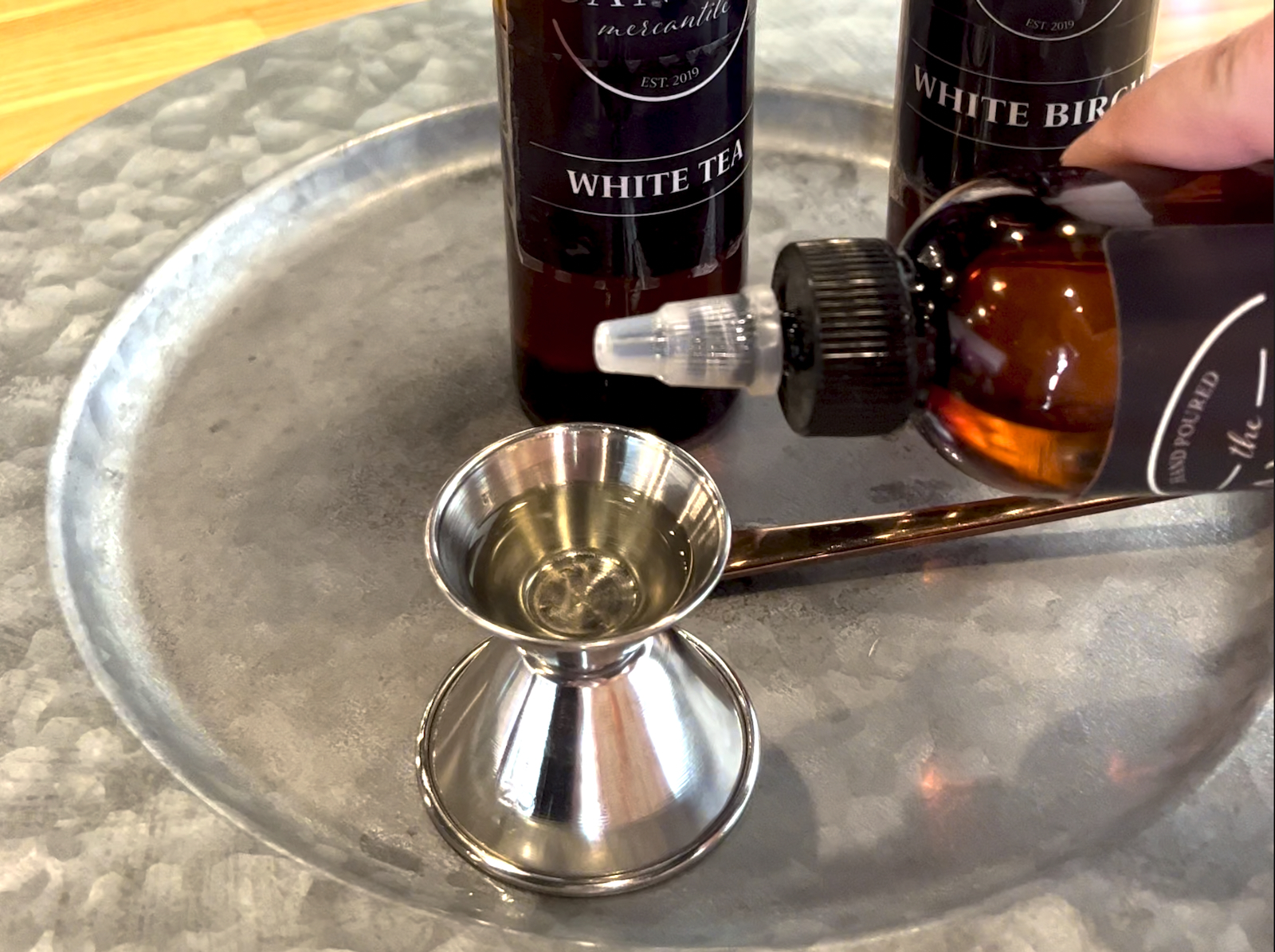 For years, I've been on the hunt for a rosemary-scented candle that actually rang true, but I've never found it. But, with a little help from the hospitable scent expert who guided our candle-making, I was able to pull together a near-perfect rosemary candle featuring a blend of white tea, birch and rosemary oils.
And while you might mistake the Candle Mercantile as girls-day-out hang, my husband had a pretty great time constructing his own custom candle scented with flannel, rain and rosemary.
No time to make a candle? You can peruse their selection of pre-poured soy candles, reed diffusers, wax melts and room sprays.
Hill Valley Cheese Shop & Cheese Bar
Lake Geneva
hillvalleydairy.com
One of the can't miss stops if you're in Lake Geneva is this lovely cheese shop and cheese bar. We literally stopped in twice over our short weekend trip – once to enjoy a cheese and wine flight and a second time to pick up cheese to take home.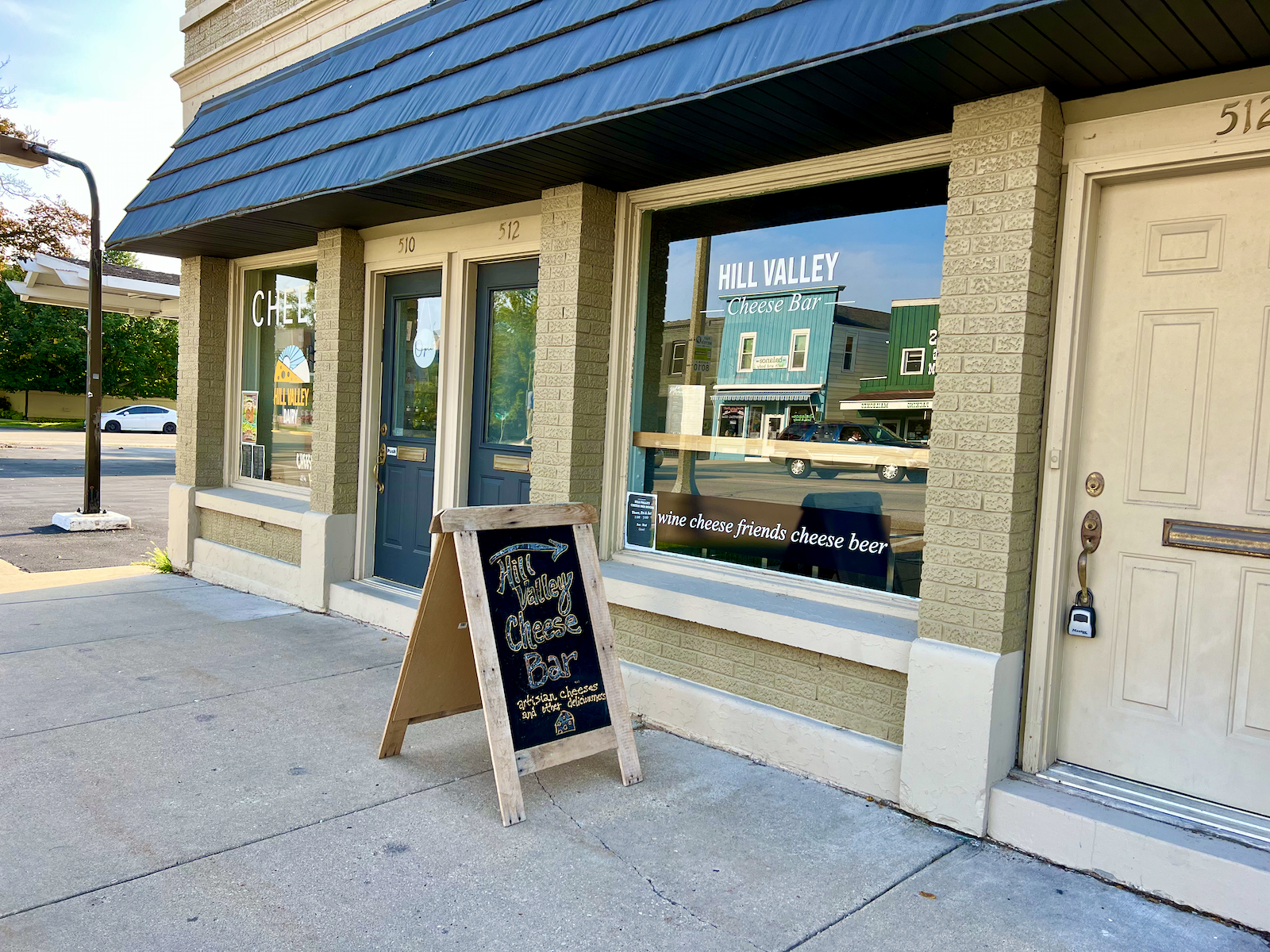 Founded by former Clock Shadow Creamery cheesemaker Ron Henningfield and his wife, Josie, this quaint cheese shop is the perfect spot for anyone who appreciates the artisan cheeses of Wisconsin. The Henningfields founded Hill Valley Dairy in 2016, sourcing the milk for their cheeses from their family farm, Romari Farm in East Troy and producing the cheeses in Milwaukee at Clock Shadow Creamery. In 2020, Henningfield built a cave for aging cheeses at the farm and began experimenting with washed rind cheeses.
The cheese shop, which opened in February of 2022, showcases a variety of Hill Valley cheeses – including cheese curds, flavored cheddars, whiskey gouda and beautifully complex cheeses like Alpine, Luna and Alina – along with curated artisan selections from other Wisconsin cheesemakers. There's also a beautiful selection of books, accouterments and cheese-adjacent items.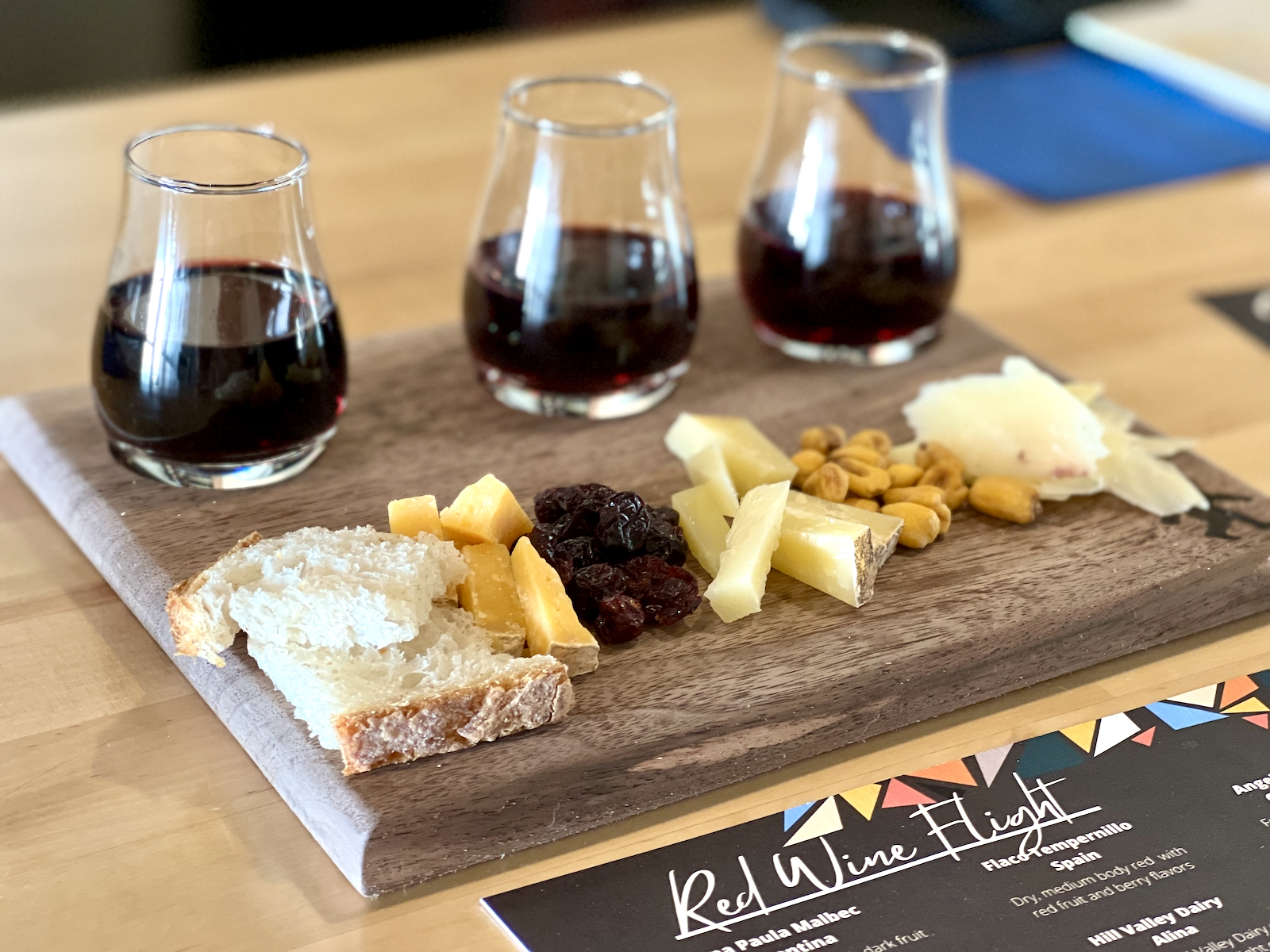 Meanwhile, the adjacent cheese bar, which just opened Sept. 1, offers cheese lovers a respite to enjoy cheese boards, wine and cheese flights or even a sampling of selected cheeses alongside their choice of wine or beer. There's even a special kids' board featuring cheddar, snack sticks, artisan marshmallows and crackers.
Apple Barn Orchard & Winery
Elkhorn, WI
applebarnorchardandwinery.com
Another great autumnal stop is the Apple Barn Orchard and Winery, located about 25 minutes outside of Lake Geneva.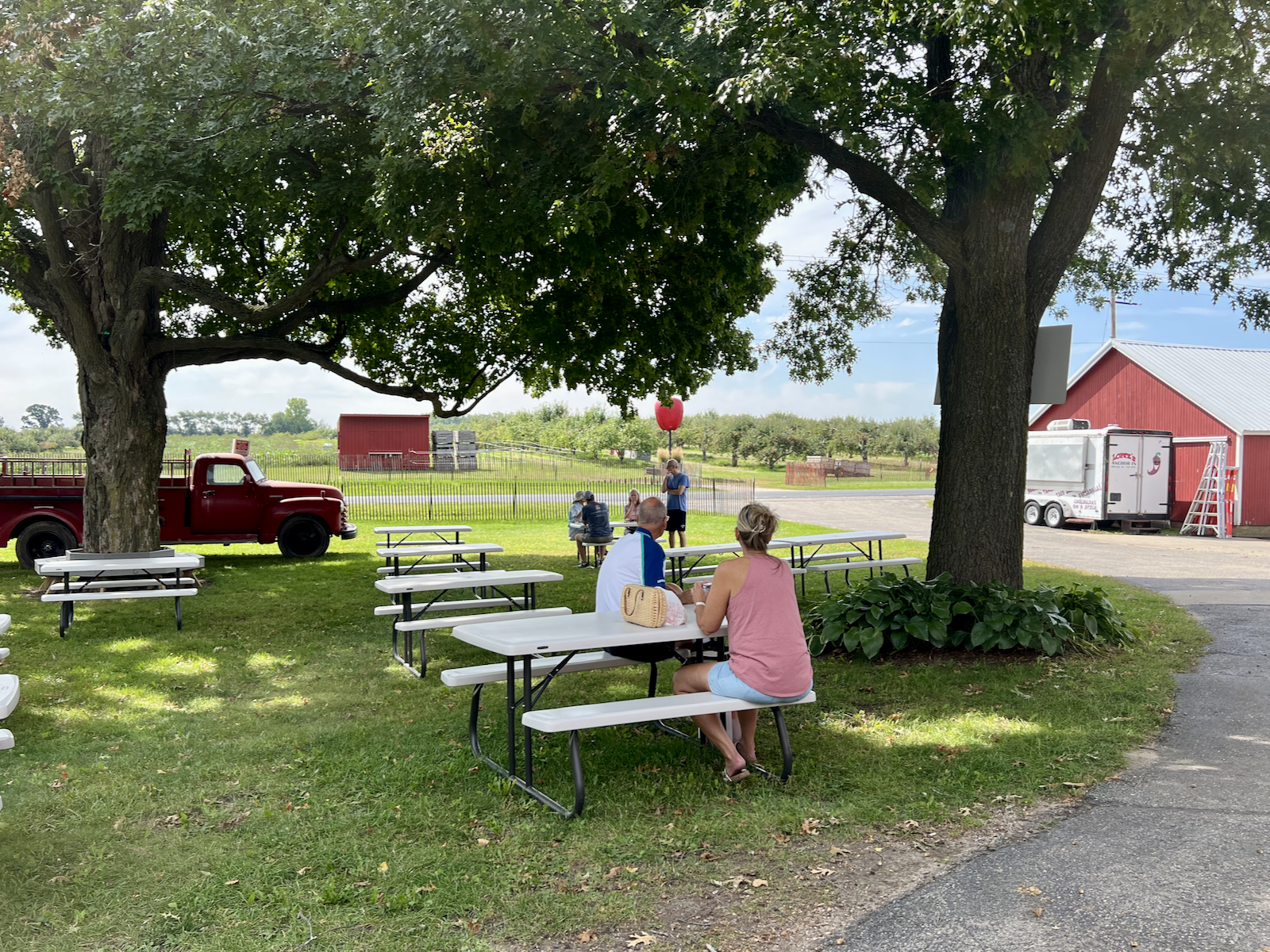 The family-owned orchard features pick-your-own apples on Saturdays and Sundays from August through the end of October, a shop featuring a variety of gift items, apples, cheeses and housemade goods like cookies and cider doughnuts and caramel apples and a winery tasting room where you can sample and purchase seasonal fruit wines made with apples, pears and berries.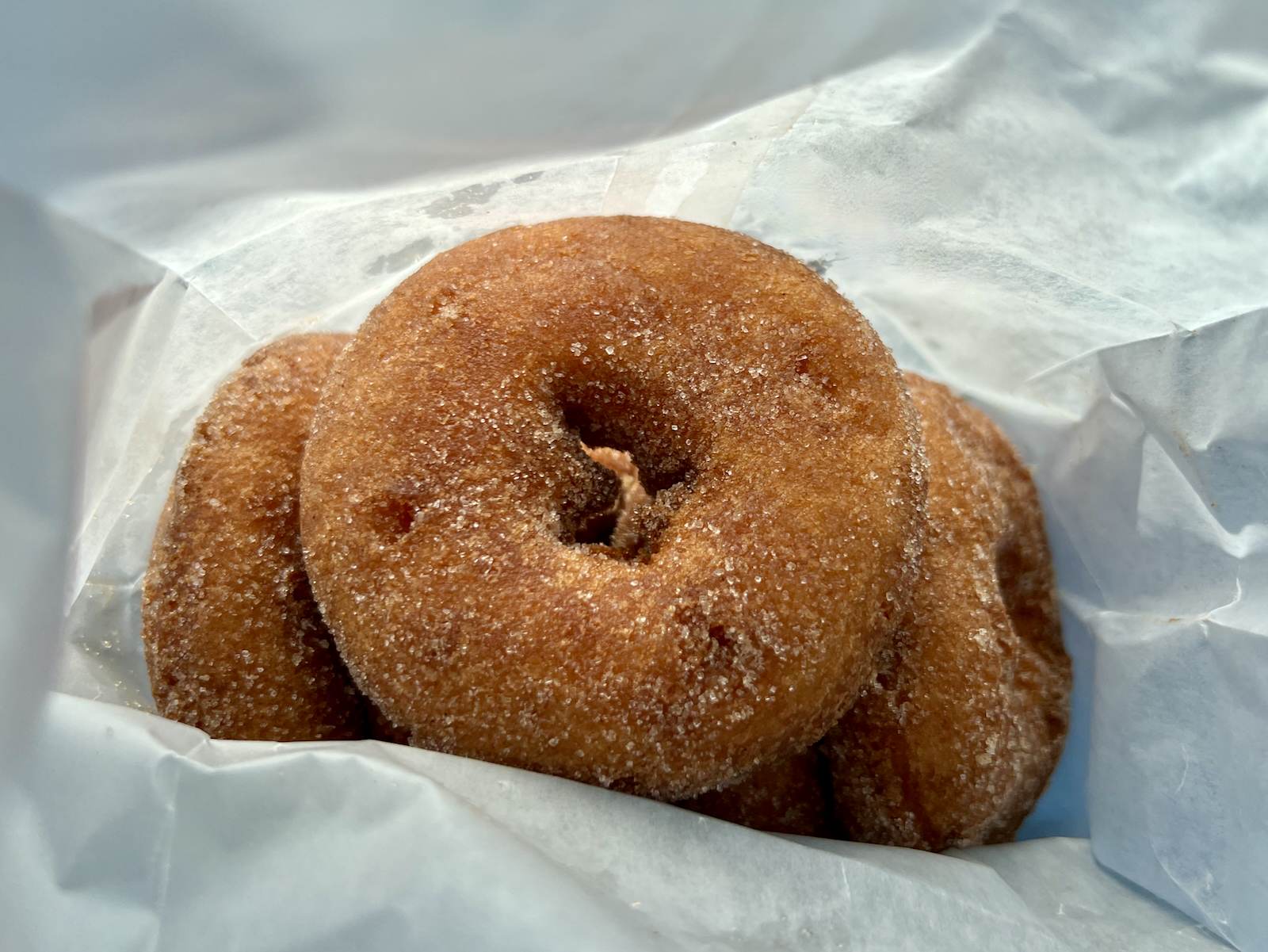 The farm was founded by the Jacobson family in 1848. Originally a farm which raised dairy cows, hogs and cash crops, the homestead was reimagined by Steve Jacobson and his wife Judy in the 1980s who planted 60-80 acres of apples and converting the dairy facilities and barns into cold storage and processing for apples and apple cider, which they serve to Apple Barn guests and sell to Colectivo Coffee in Milwaukee.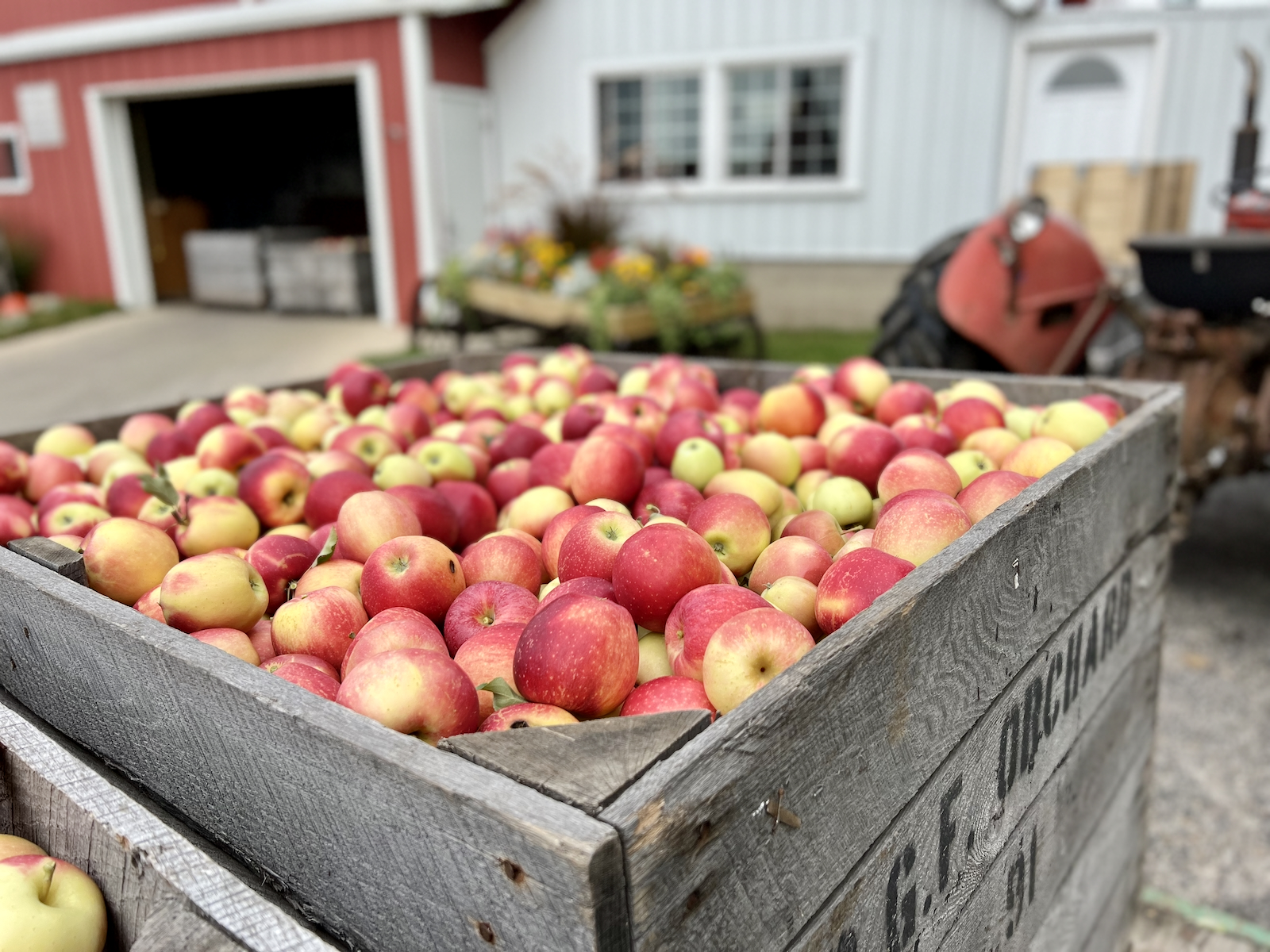 The orchard currently produces 12 popular apple varieties including Cortland, Empire, Holiday, Honey Crisp, Honey Gold, Ida Red, Gala, Ginger Gold, Jona Gold, McIntosh, Paula Red, Autumn Gala and Zestar. Farmland is also used to grow strawberries, pumpkins, pears and feed crops for area dairy farms.
In 2004, they also added a winery where they make fruit-based wines including Honey Crisp Apple Harvest, Hardy Pear, Raspberry Heritage, Wild Blackberry and Big Buck Blueberry. Tastings at the winery are free, but guests are encouraged to leave a tip; all proceeds are donated to the Leukemia Lymphoma Society, a cause close to the Jacobson's hearts.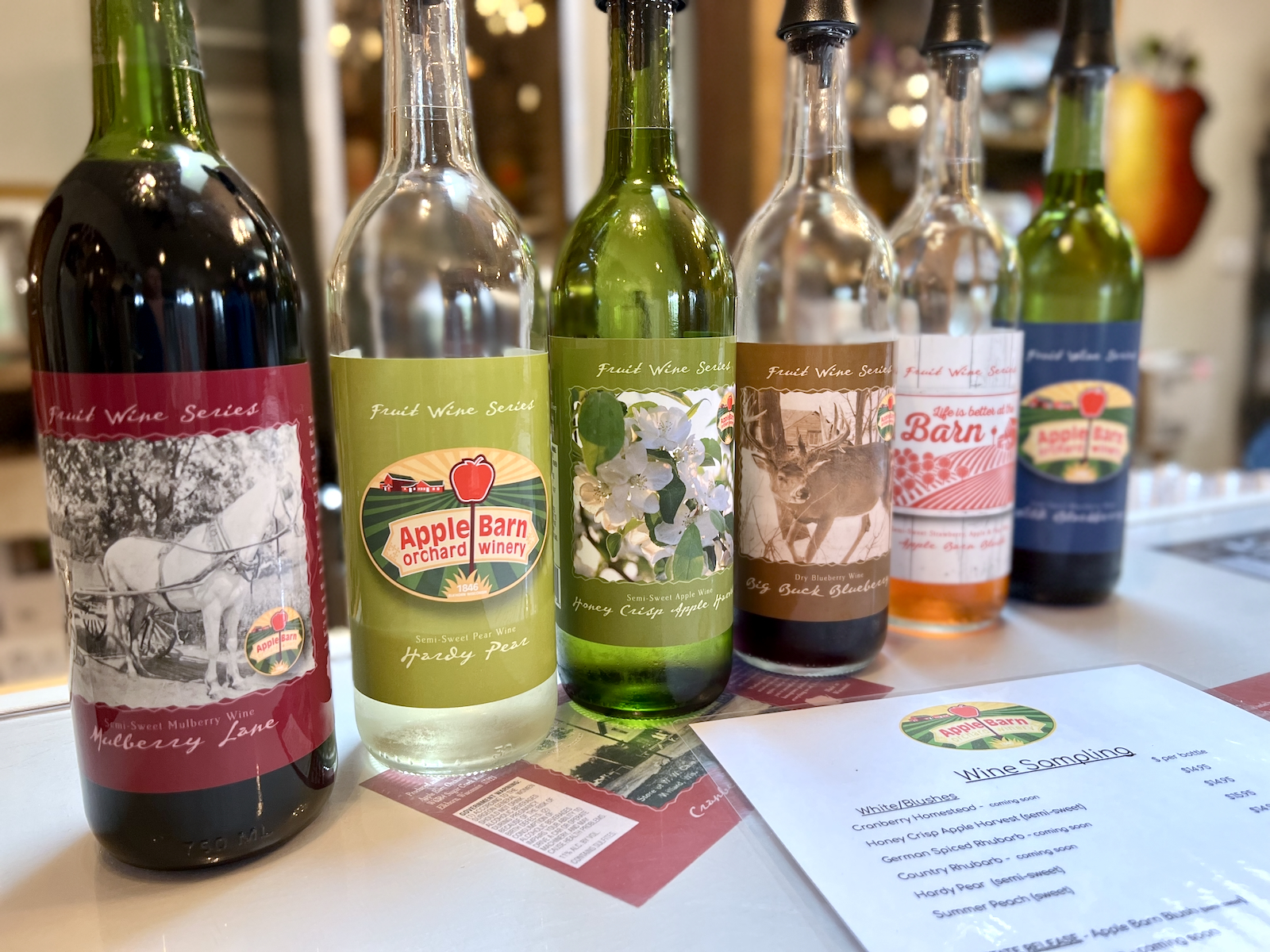 But that's not all, the Apple Barn is also active in the off-season. Beginning the first Friday in November and persisting through the second weekend in December, the Apple Barn is transformed into the Christmas Barn, a boutique featuring all sorts of holiday related decorations, gifts and wares.
Yerkes Observatory
Williams Bay
yerkesobservatory.org
I've no idea where to begin when it comes to our trip to the Yerkes Observatory, except to say that it was magical.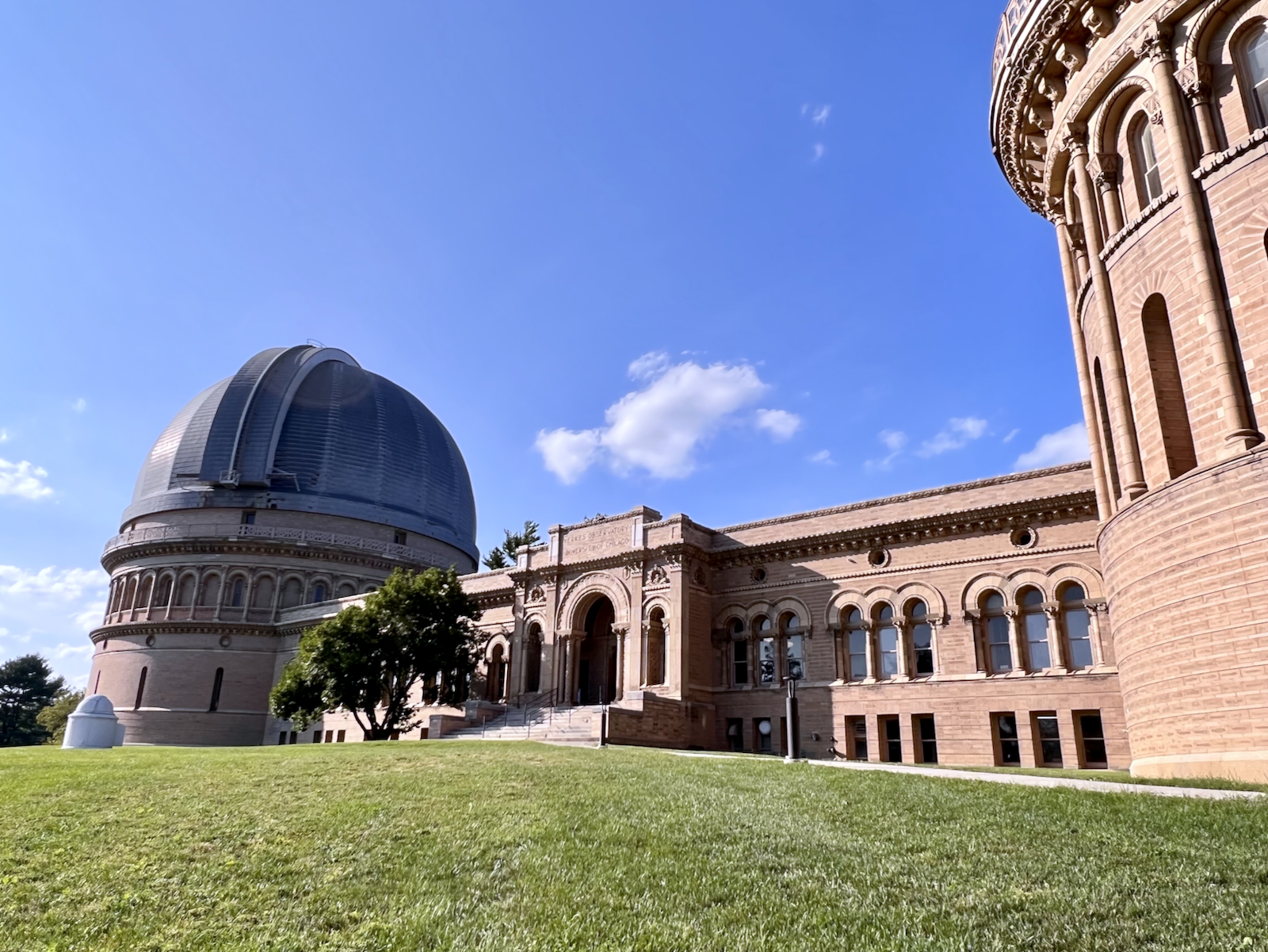 Honestly, I've been to the observatory before; but I'd always written it off as yet another beautiful, but boring landmark. In fact, I took more appreciation from the grounds, which were designed by Frederick Law Olmsted, a landscape design architect whose work includes the grounds of New York City's Central Park, the U.S. Capitol in Washington, D.C. and Washington Park in Milwaukee.
But this time was different. I had no idea how much appreciation I would have for the history, architecture and the magnanimous significance of the astronomical landmark until I took the tour hosted by Walt Chadick, Yerkes' Director of Programs and External Affairs.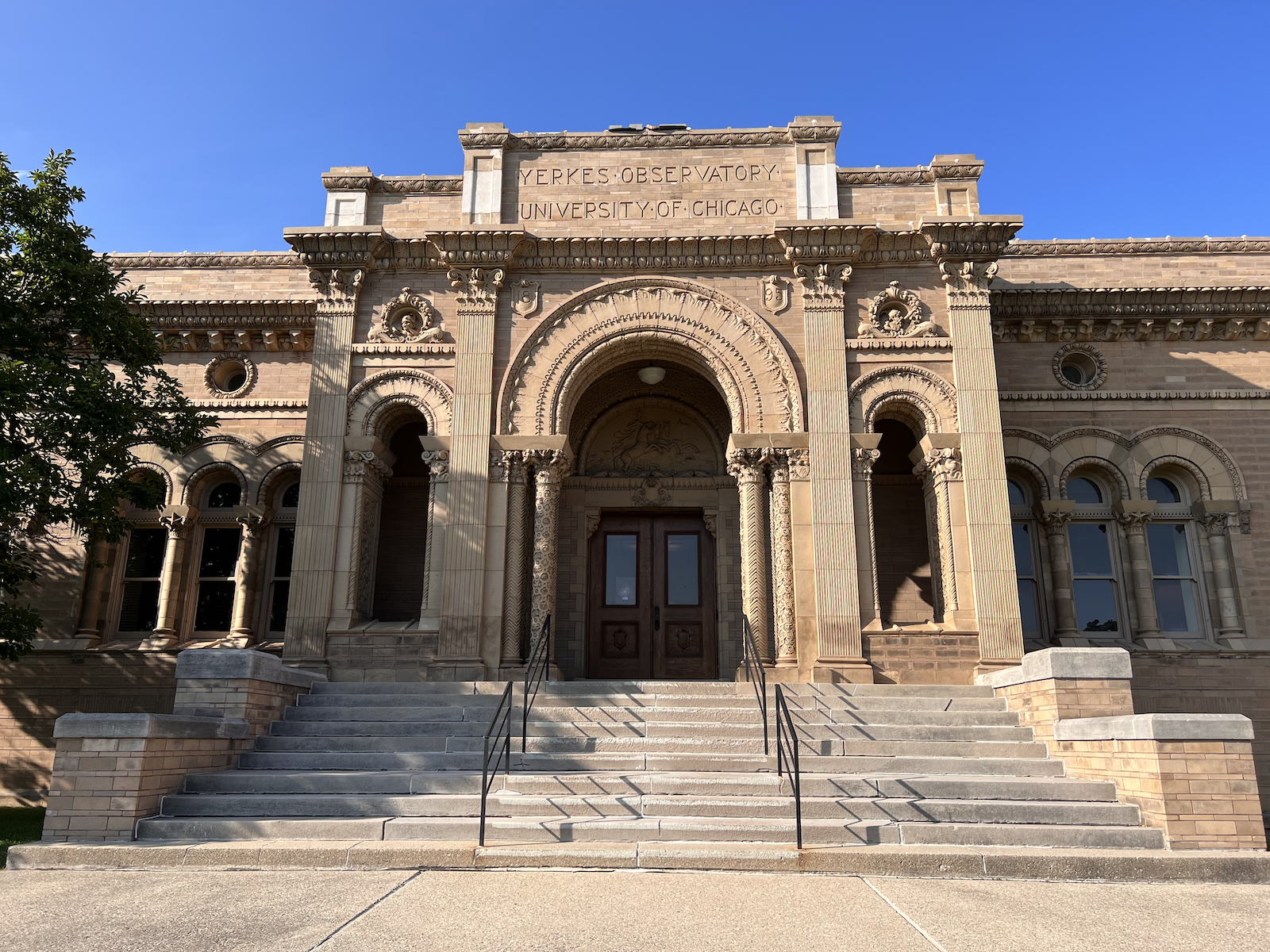 Chadick, who truly believes that the observatory is among the neatest places on the planet, drew me in with his appreciation for the observatory, its fascinating history and its gorgeous architecture through which Henry Ives Cobb tells ridiculous tales and pokes fun at authority figures, including the observatory's namesake (and admittedly questionable character) Charles T. Yerkes, who is depicted throughout the building as a goat and horned devil. He also incorporates fantastical elements of world religions including French Catholicism, Judaism, Bhuddism and even Irish mythology.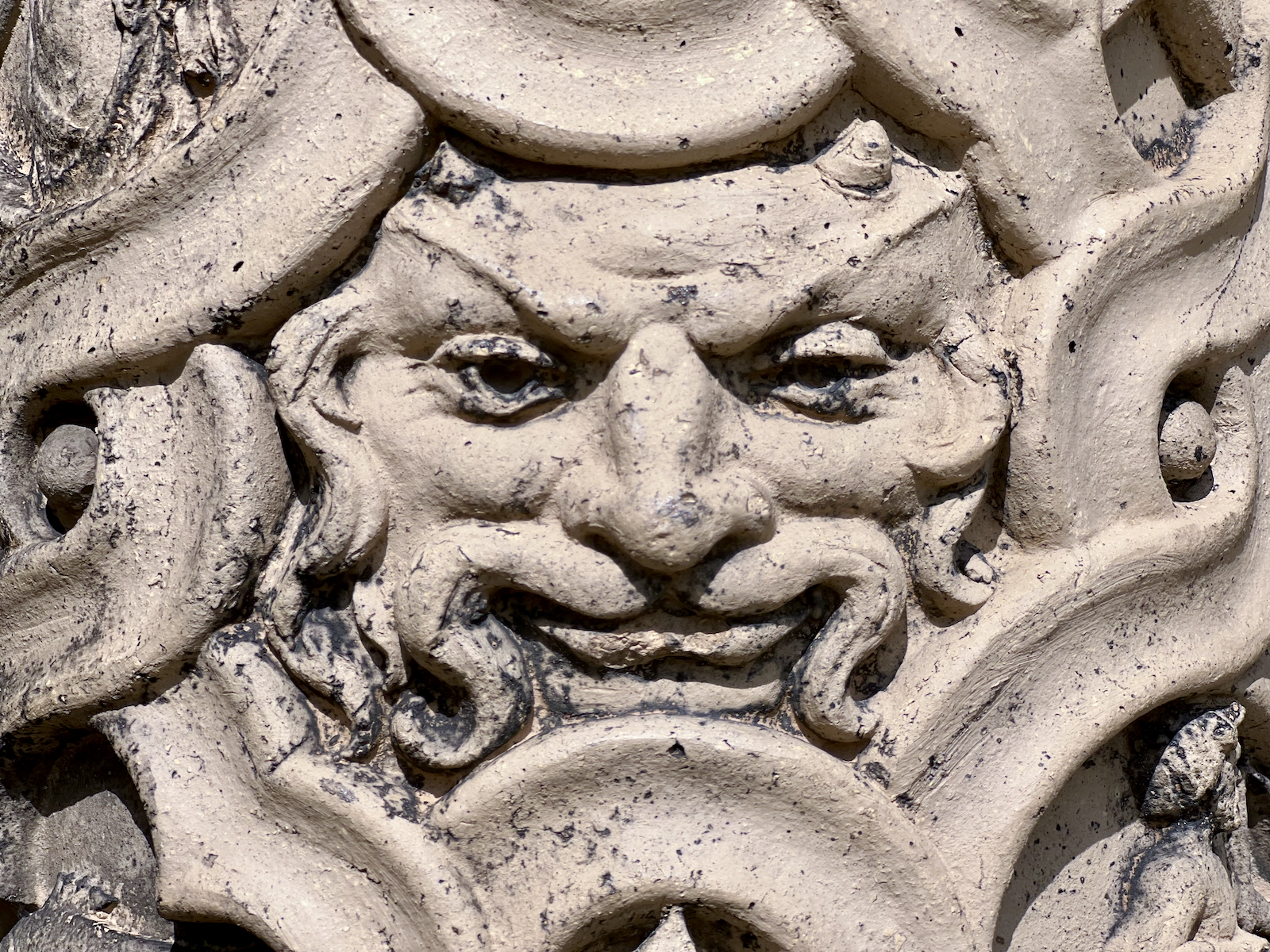 And thanks to Chadick, I continued to be enthralled by the tour, which taught me far more than I can share here. But, now that I've begun, a summary is required.
The observatory, which functioned as a hub for astronomical science since it was completed in 1897. Over the course of nearly a century, the observatory and its Great Refractor made history. Edward Barnard discovered the Milky Way. Edwin Hubble photographed the first evidence of the expansion of the universe and both NASA's first Chief of Astronomy Nancy Grace Roman and Carl Sagan who completed their graduate work there.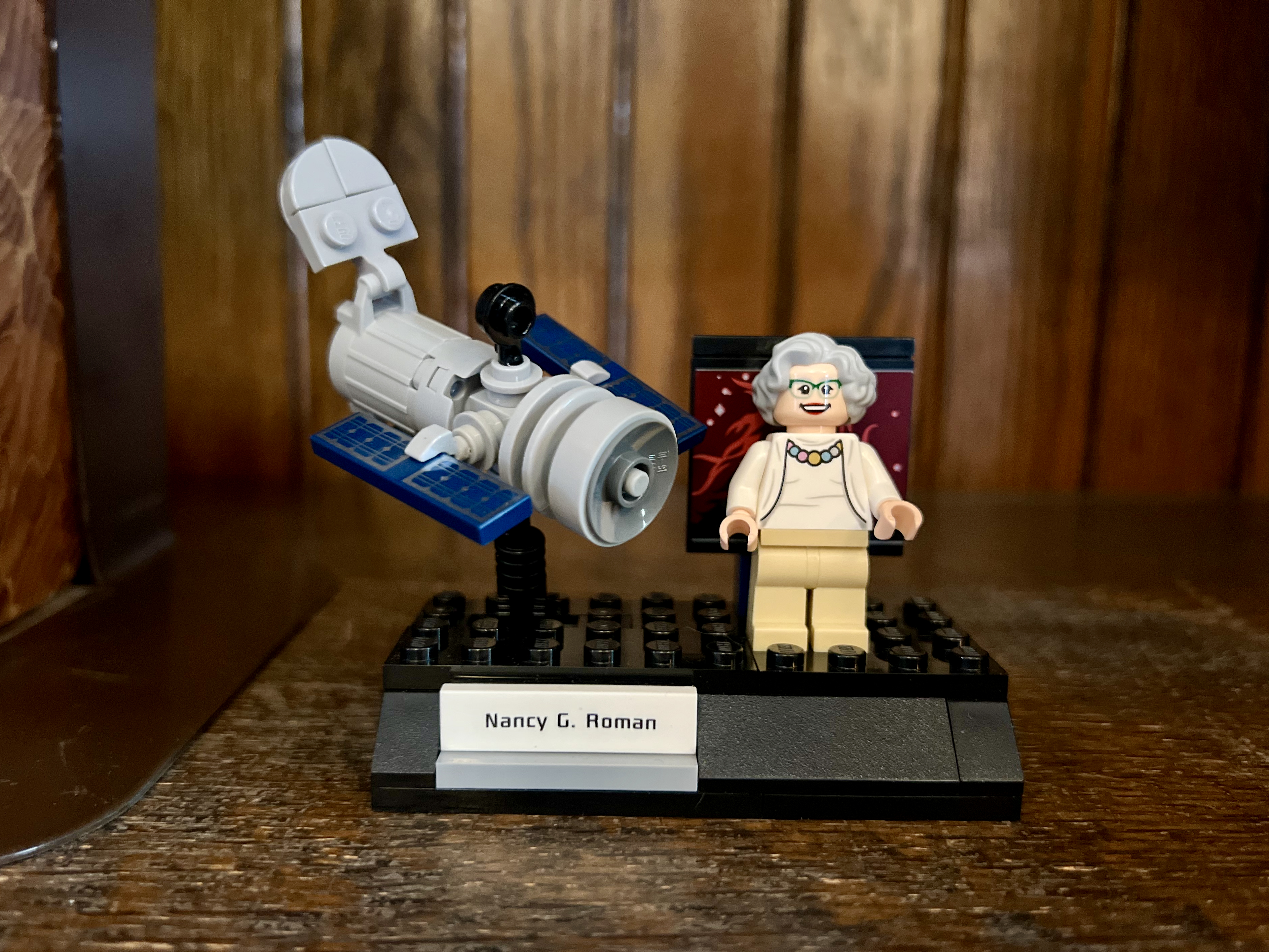 The Yerkes was operated by the University of Chicago until October of 2018, when the university decided it no longer needed the manual refractor to study the wonders of space. The observatory was shuttered for four years as the university made plans to sell the property for redevelopment. But everything changed when a mysterious figure uncovered the deed for the property which indicated that if the observatory ceased to be used for education, it had to be returned to the Yerkes family.
In light of the news, the university donated the observatory and its surrounding property to the Yerkes Future Foundation, an organization built on donations from individuals which was formed expressly to preserve the 65,000 square foot building, which can be credited – without hyperbole – as the important astronomical observatory in American history.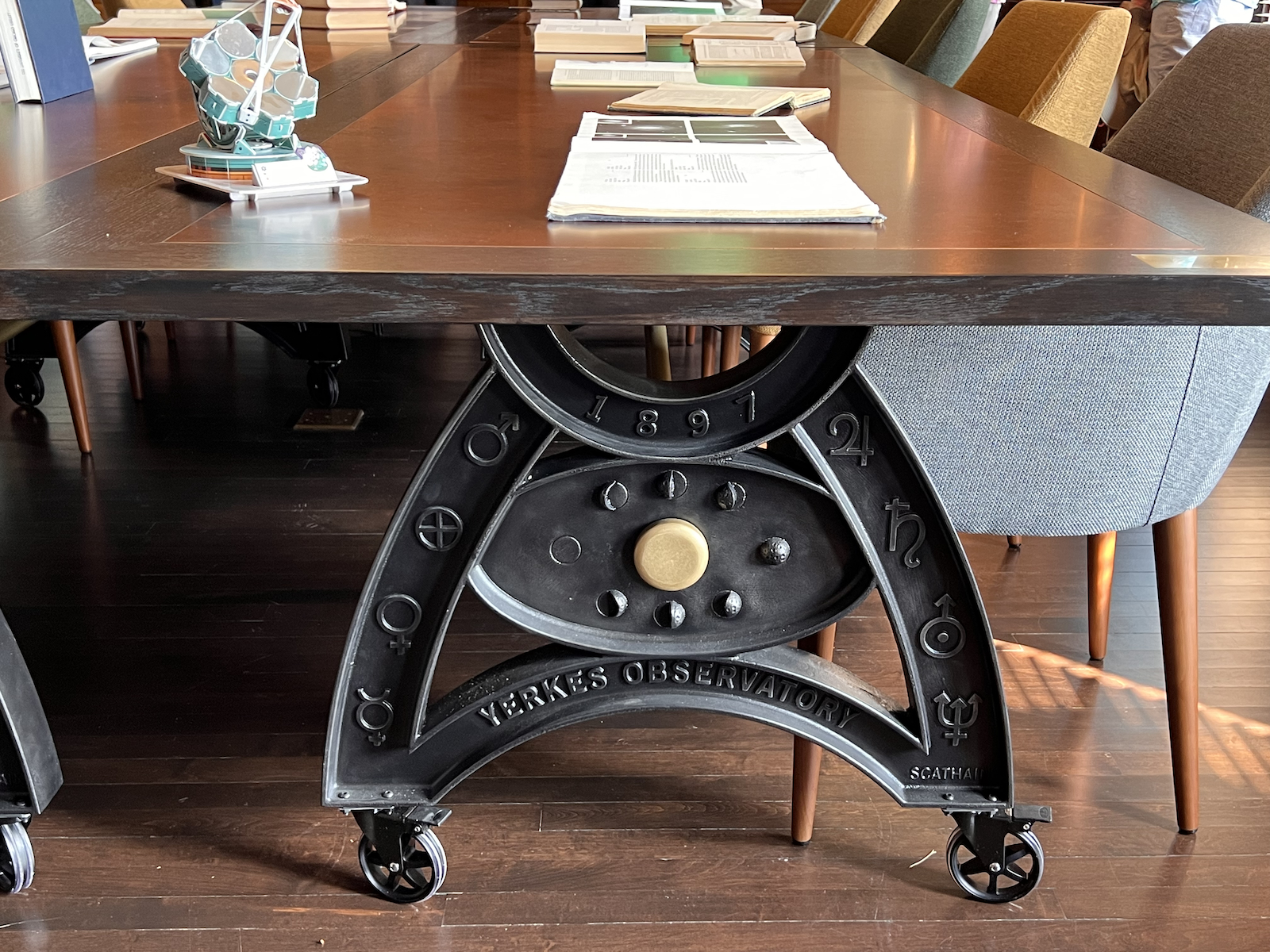 The Yerkes reopened on May 27, 2022 in a better state than when it had closed. Having raised $17 million, with much more still to raise, the building is in the process of being restored to its former glory. Mosaic tile has been refurbished, tile by tile. The interior has been repainted. And the observatory now runs on 50% solar electricity thanks to the installation of solar panels on the roof.
Moving forward, this historical wonder will be used for a variety of community-building and arts-related activities including arts programming which connects the arts to science, music education, beer making and instrument building.
That is to say that this magnificent piece of scientific history can once again be appreciated by folks of all ages (a young girl who may have been as old as 7 or 8 was an active participant in our tour). Guests will be able to fully experience the place which houses Hubbel's doctoral dissertation, the bulk of Bob Morgan's research, the world's largest elevator (which you can now ride), as well as a Frederick Law Olmsted exhibit, an exhibit of blown glass art created by female artists and, of course, the Great Refractor Telescope, which started it all.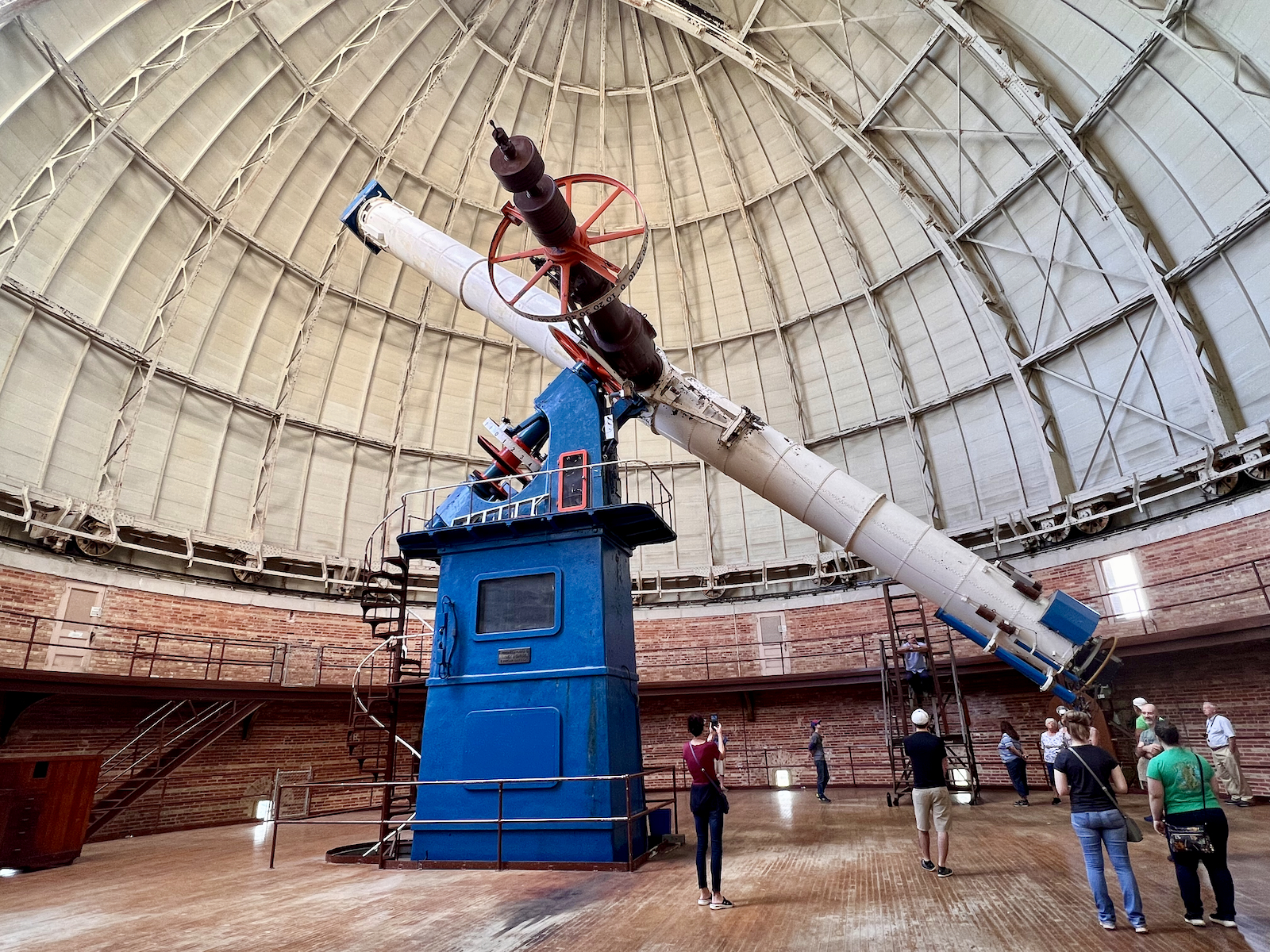 Safari Lake Geneva
Lake Geneva
safarilakegeneva.com
I wasn't sure how I felt about a "drive-thru" Safari in Wisconsin. But then I read about the venue's mission. Created as a wildlife refuge, Safari Lake Geneva operates both as an attraction and conservation park which allows animals to interact with one another as they do in the wild. Safari Lake Geneva works in partnership with a variety of conservation organizations to assist in preserving vanishing species and heritage breeds of livestock and poultry, both at the safari park and in the wild. Visits to the park are used to raise funds for those conservation efforts as well as to raise awareness about endangered species of animals.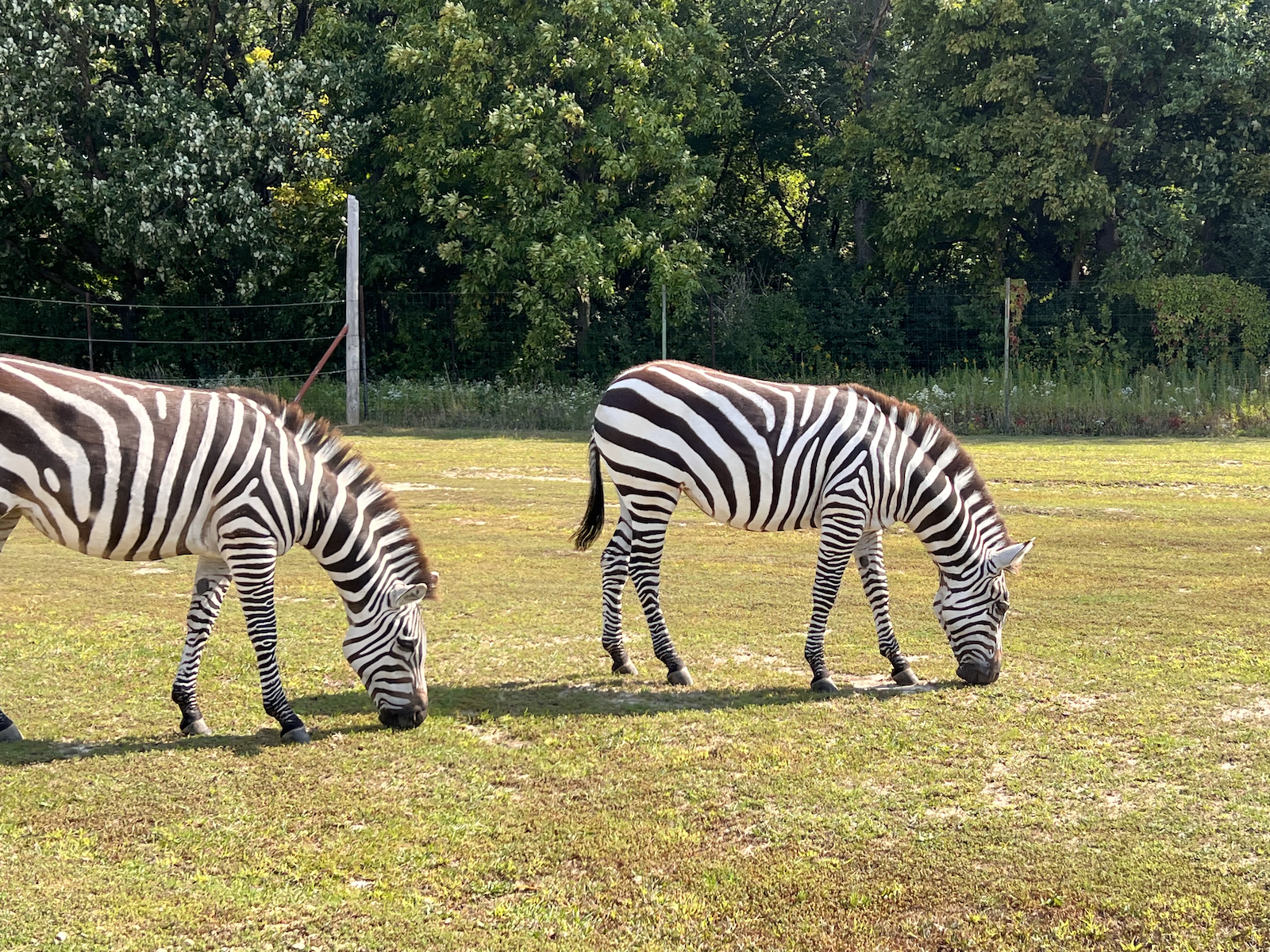 Safari tickets include a drive through the safari park to observe the animals. You can also purchase a bucket of feed, which you are allowed to use to feed the animals through your car windows or sunroof.
As we slowly drove the path, we encountered alpaca, Arabian camels, blackbuck antelope, emus, llamas, peckish ostriches, bison, elands, zebras, giraffes, scimitar-horned oryx and adorably snorty little pigs who followed the other animals, eating the snibbles of food they left behind.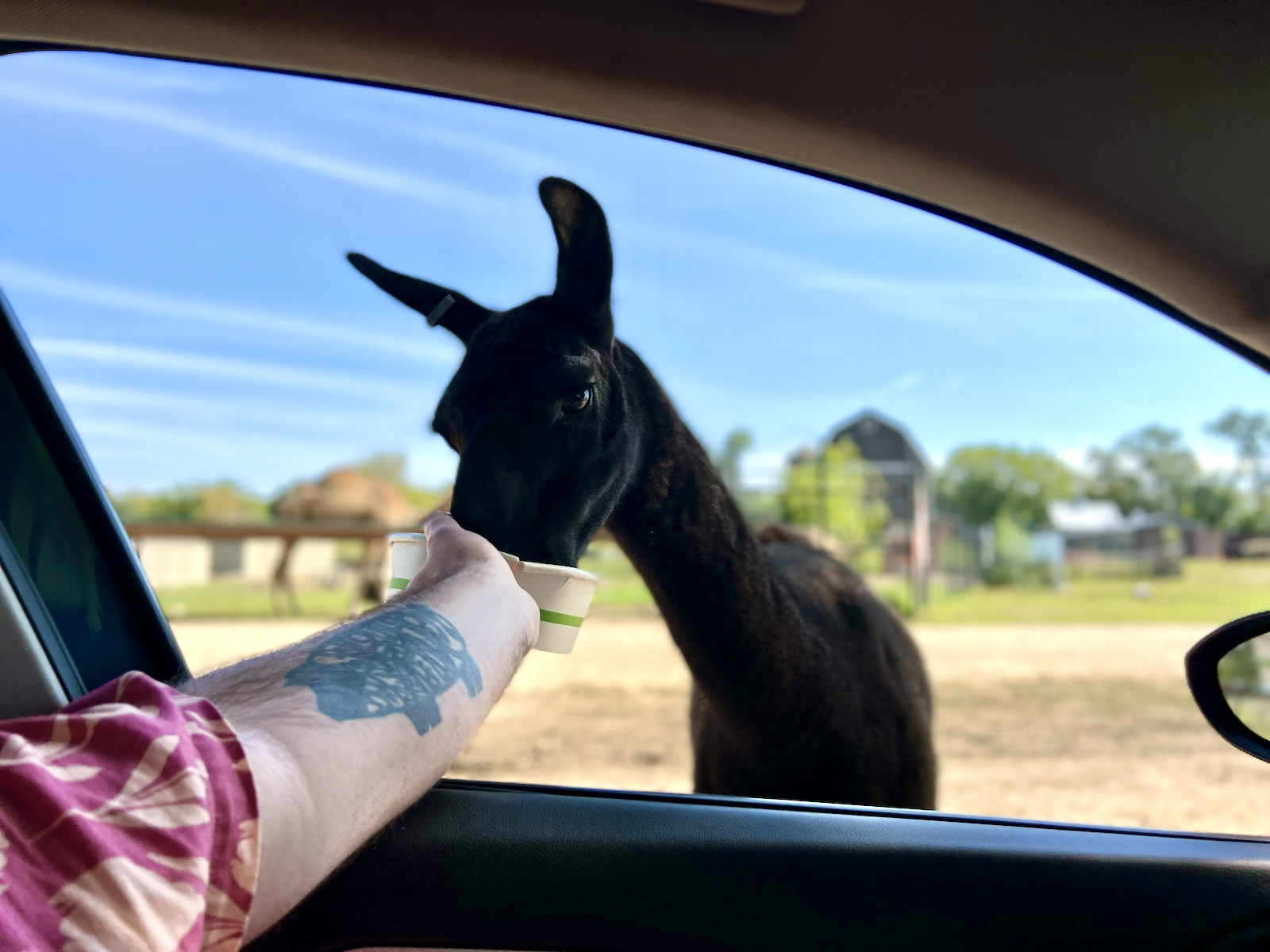 I'd venture a guess that we spent about an hour driving through the preserve, identifying animals, shooting photos and video and choosing which ones we wanted to feed. We found some animals to be gentle and polite, while others were incorrigibly greedy and difficult to feed. I found I was particularly bad at choosing gentile animals, and the struggle to keep my feeding bin intact made for some truly laughable moments along the way.
Lakeside Eats
During our weekend stay, we enjoyed meals at a number of local spots, exploring a mix of casual, old school and slightly more upscale offerings.
Dinner at Lake City Social
Lake Geneva
lakecitysocialwi.com
We visited this popular hang (which also has a location in Wisconsin Dells) for dinner on our first night in town, taking seats on their heater-equipped patio to take in the sunset over the lake. We were wiped out from an afternoon on the lake, so the casual environs was the perfect stop for a not-so-fussy meal.
The fare was casual, but well executed with oh-so-Wisconsin specials like the Wisconsin Standard featuring a pint of New Glarus' Spotted Cow, a shot of Central Standard Red Cabin bourbon and a full order of cheese curds.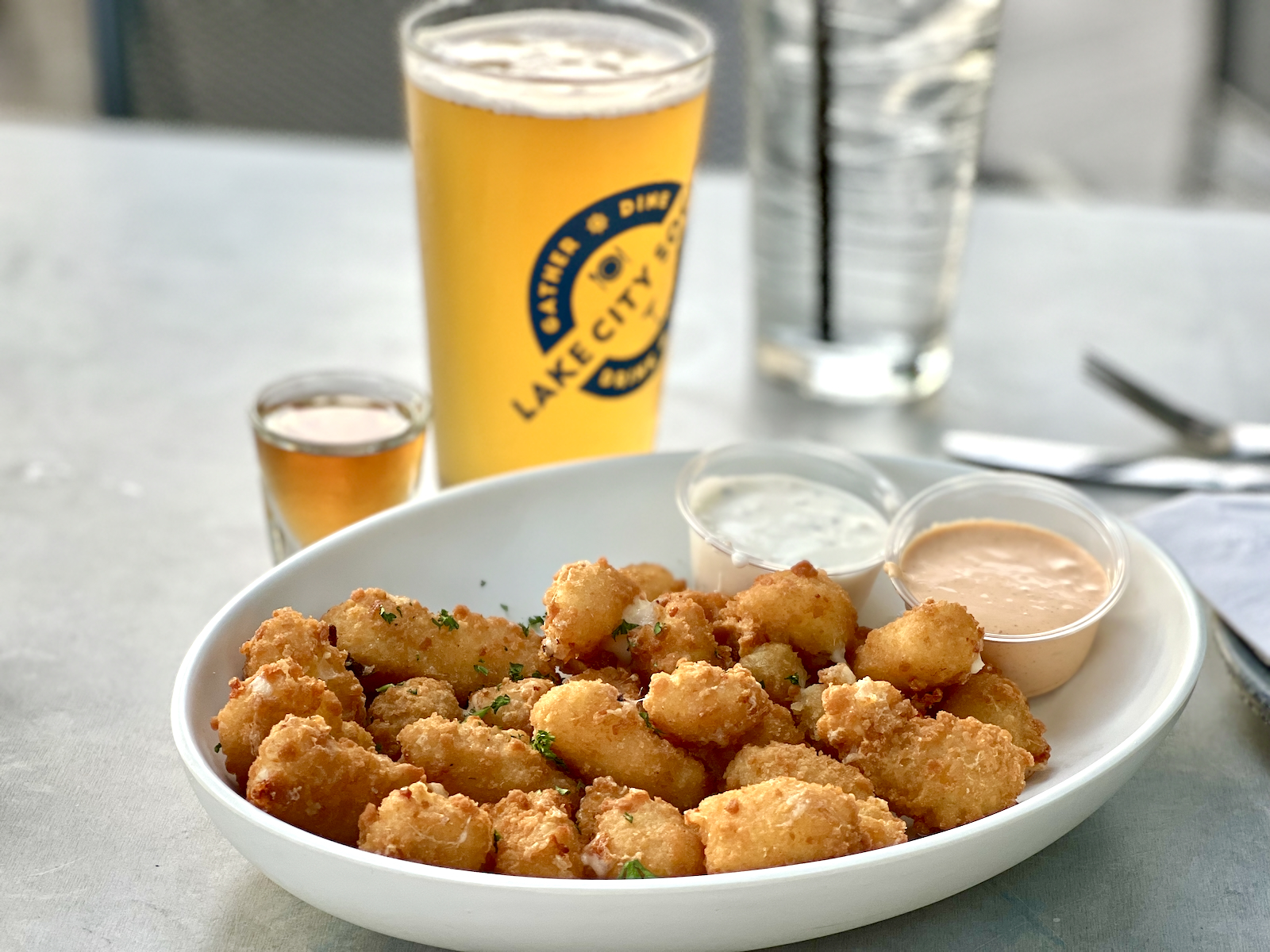 From there, we enjoyed two casual entrees: their delicious prime rib sandwich chock full of tender house-roasted beef, sauteed mushrooms and onions and plentiful melted Swiss on a hoagie roll; and the "Food Truck" tacos filled with seasoned pork, fresh cabbage, cotija cheese, roasted corn, pico and Sriracha drizzle.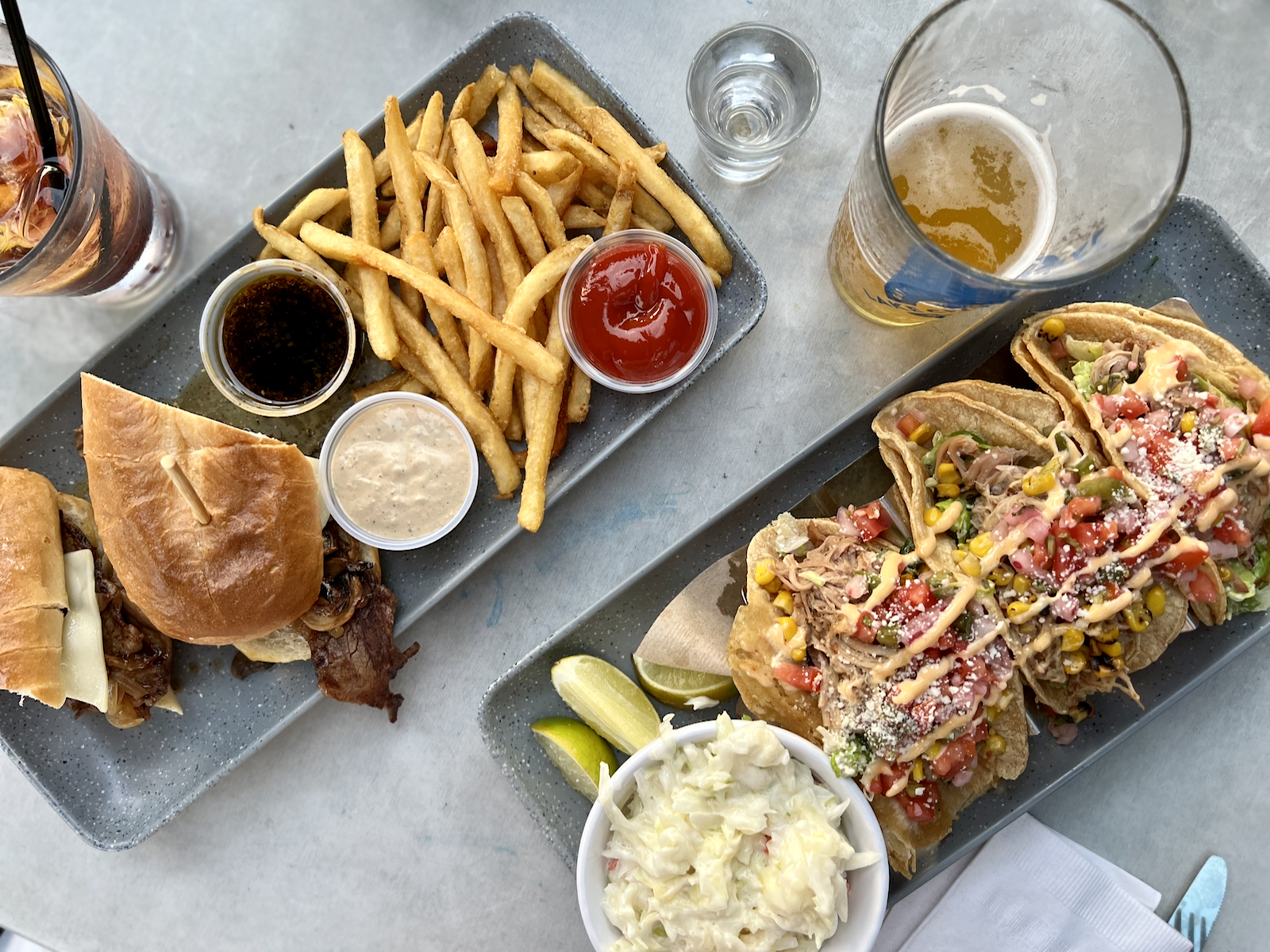 Lunch at Mars Resort
Lake Como
mars-resort.com
This old school supper club made the perfect lunch stop, offering beautiful lake views and a congenial atmosphere.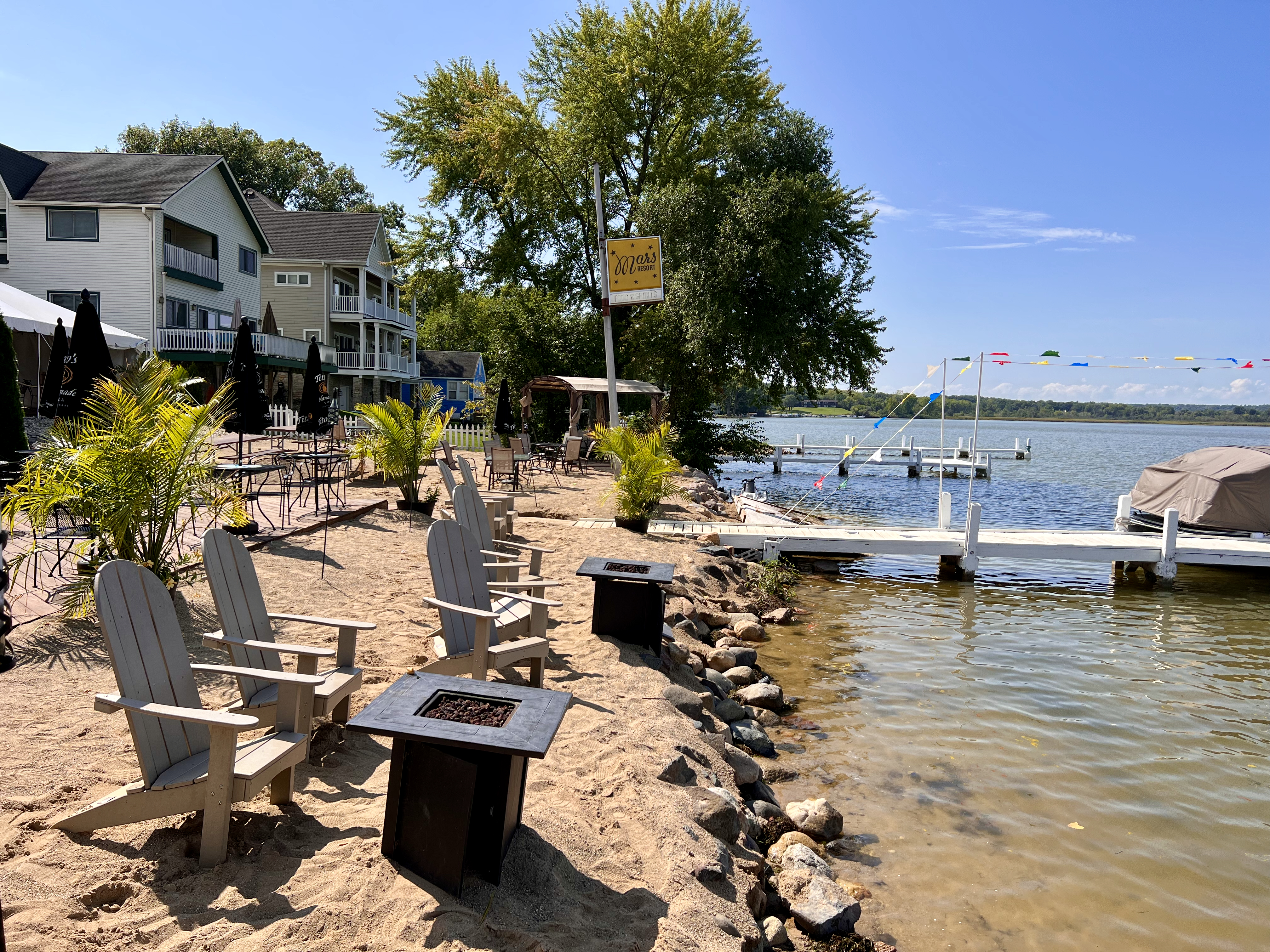 The menu was like a blast from the past with offerings that ranged from house fried chicken and popcorn shrimp to house bbq ribs, charred duck and steak.
We couldn't resist indulging in their signature old fashioneds made with a choice of spirits, Luxardo cherries, orange and Bittercube cherry bark bitters, along with an appetizer of Merkt's cheese served alongside an assortment of crackers (in a basket, of course).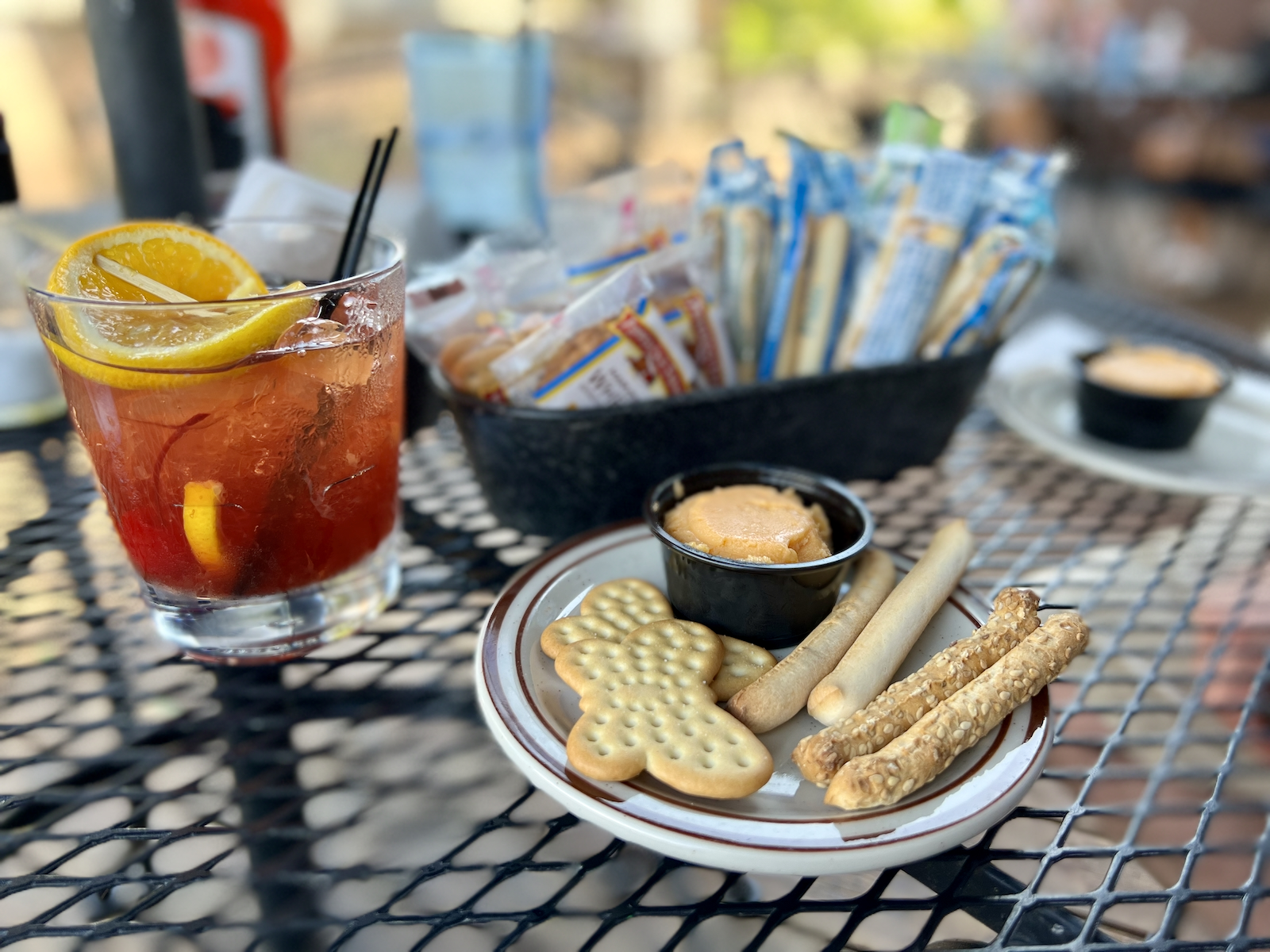 Along the same lines, we both enjoyed their classic fish fry – one plate with a plentiful portion of blue gill and the other battered fried cod. Their house corn fritters made a delicious substitute for potato pancakes (which they offered as well, but they weren't homemade), and their cole slaw was crisp with a flavorful creamy dressing.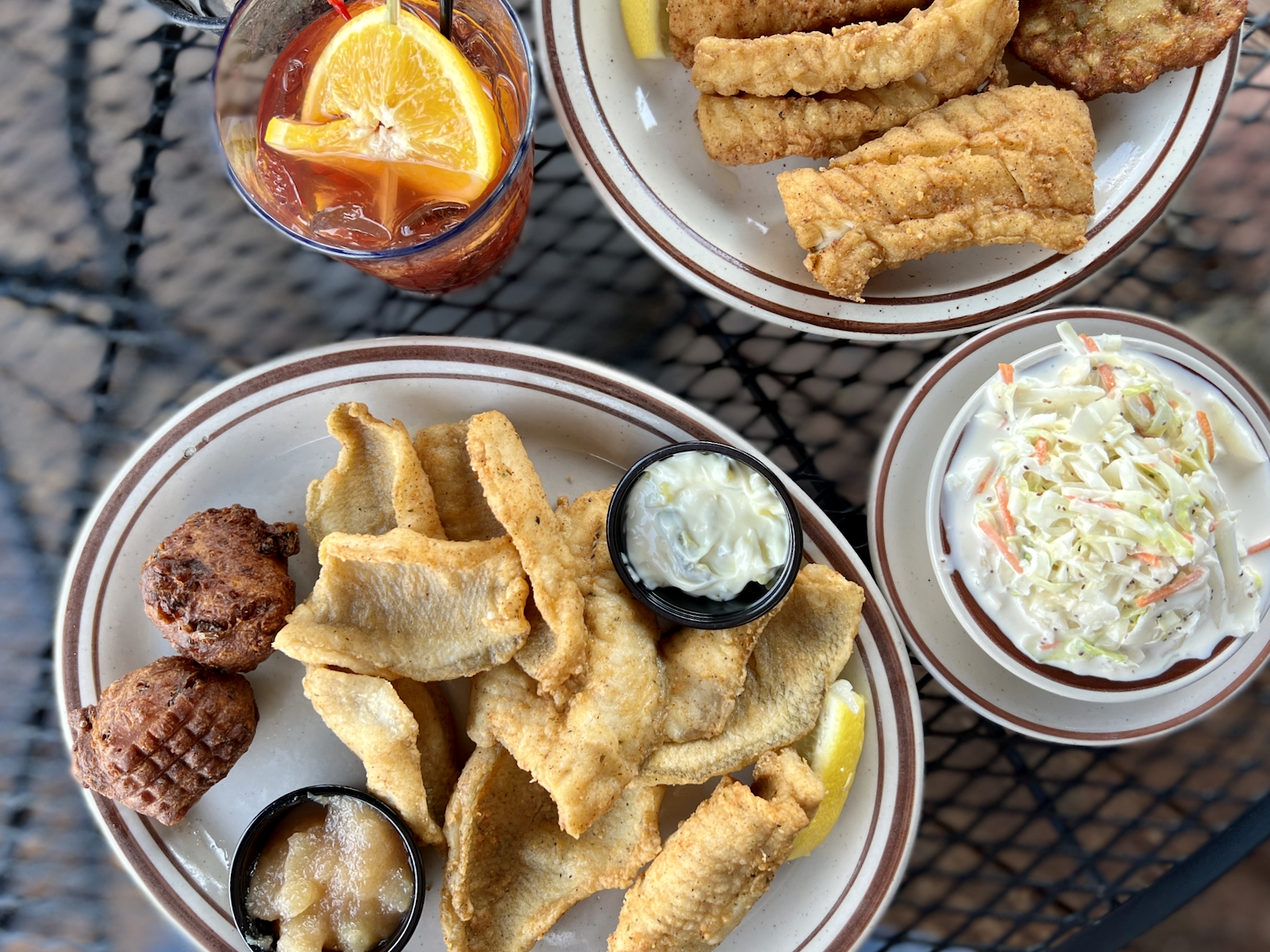 Pier 290
Williams Bay
pier290.com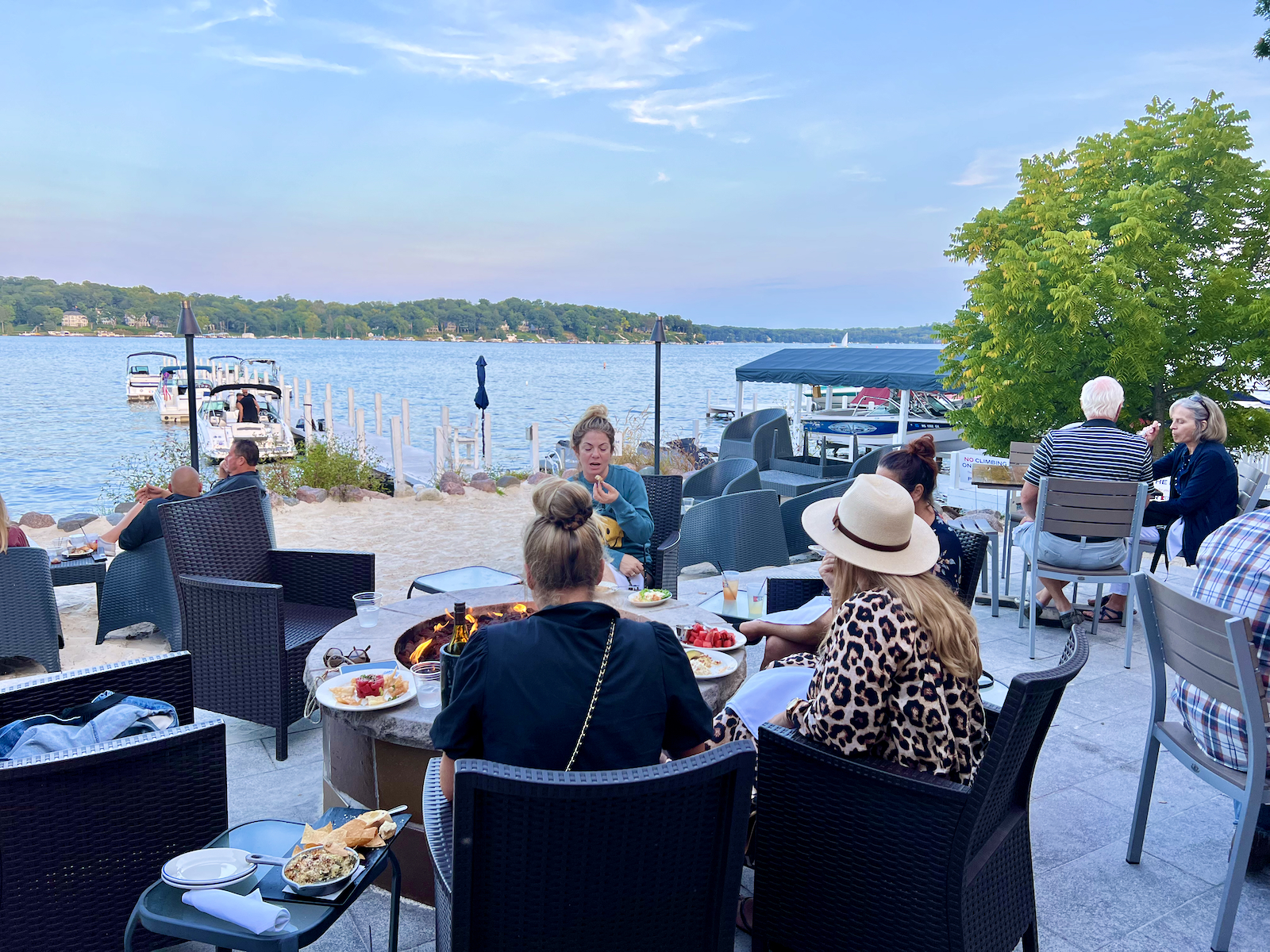 Lakeshore views were top notch at this upscale-casual restaurant serving a menu of American staples including steaks, seafood, chicken and vegetarian options.. Our meal started off with a light, fresh appetizer of tuna tartare featuring sashimi grade Ahi tuna with avocado, cilantro ginger sauce and wonton chips.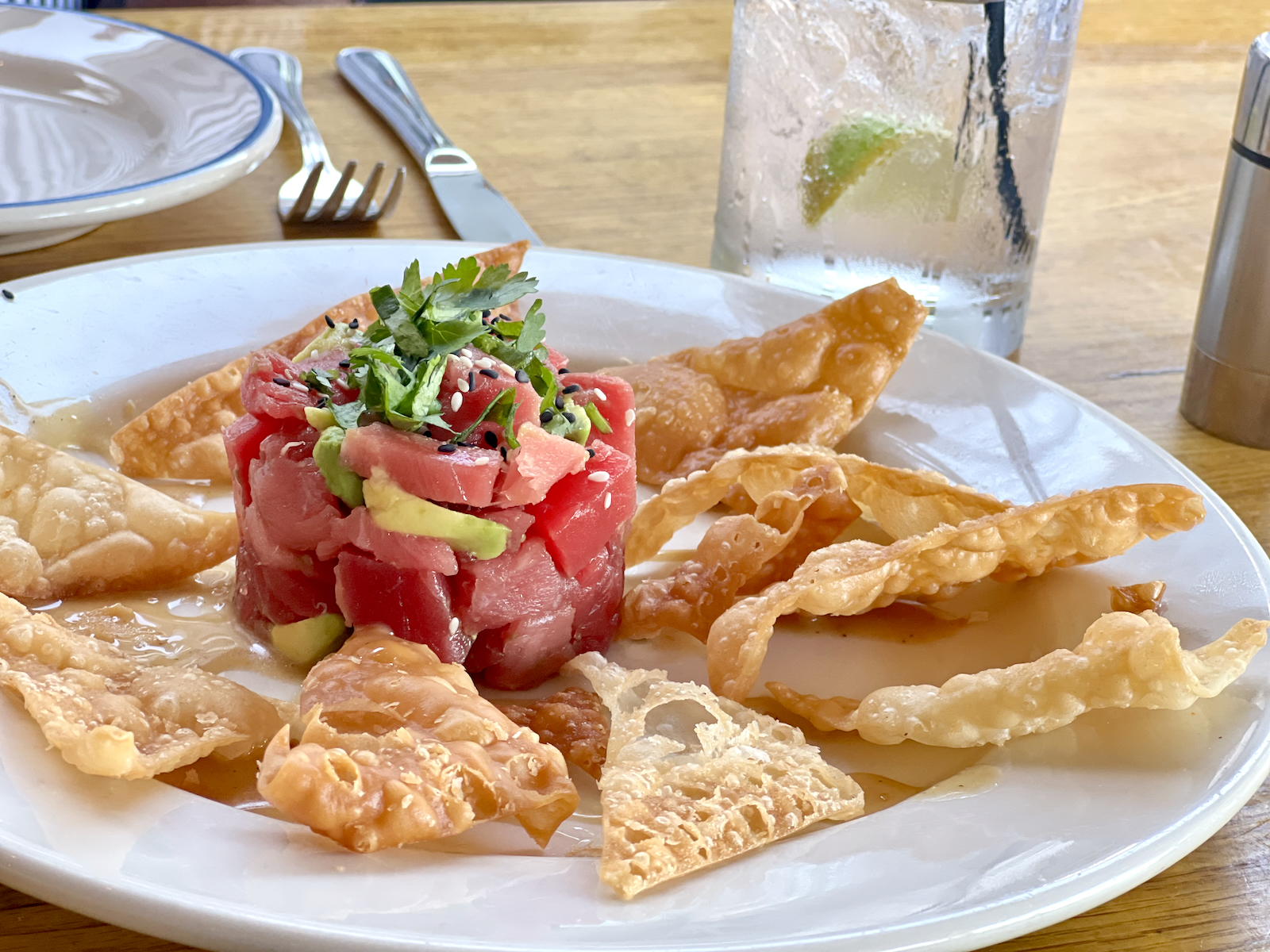 Housemade soups, including clam chowder and French onion were both flavorful and made for ideal interim courses.
As for entrees, we sampled their house cut and smoked bone-in 12 ounce pork chop served with chipotle cream cheese sauce, mashed potatoes and a melange of green beans, red peppers and corn. The chop was tender and delicately smoked; and the rich, slightly smokey sauce made a fine accompaniment.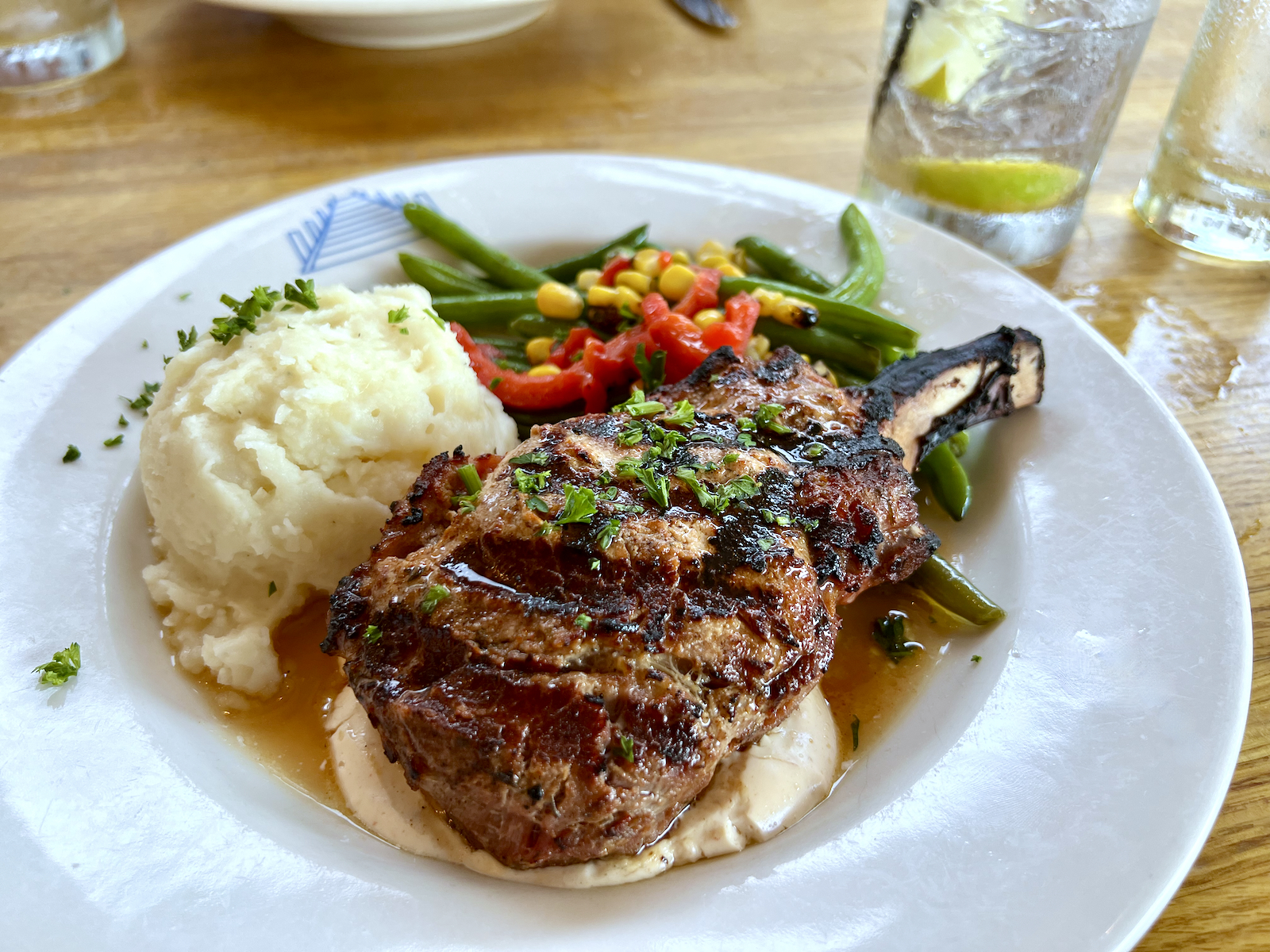 But the star of the evening was likely their slow braised beef rib, which was meaty and fall-off the bone tender served atop ultra creamy mashed potatoes. It was comfort food at its finest.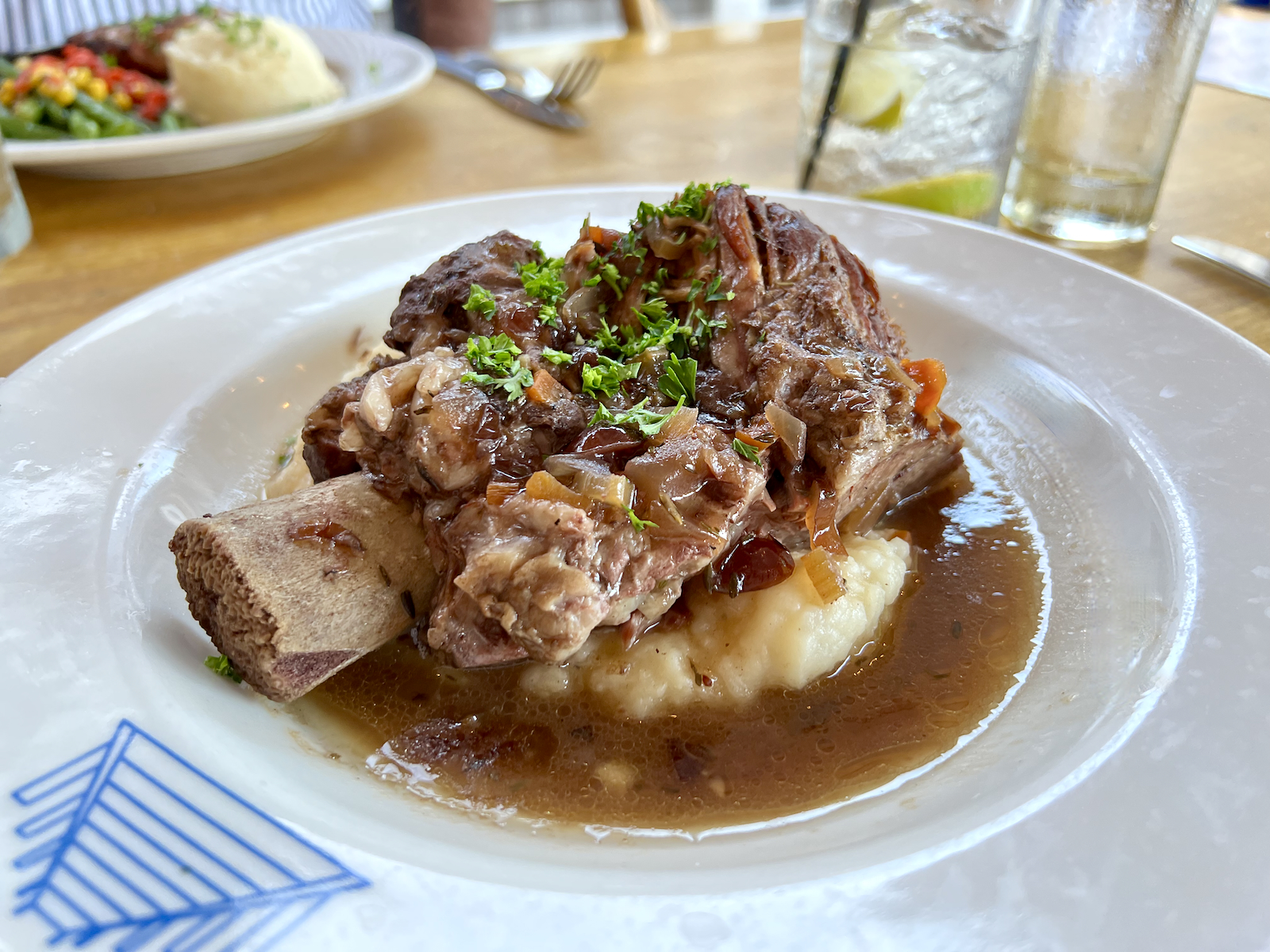 Brunch at Grand Geneva Resort & Spa
Lake Geneva
grandgeneva.com
We also enjoyed a leisurely Saturday brunch at the picturesque Embers Terrace, where they were offering a limited edition fall-inspired three-course brunch. For a set price, guests can choose from a variety of courses, which are served on special three-tiered brunch towers. Bottomless mimosas or bloody marys are also a feature.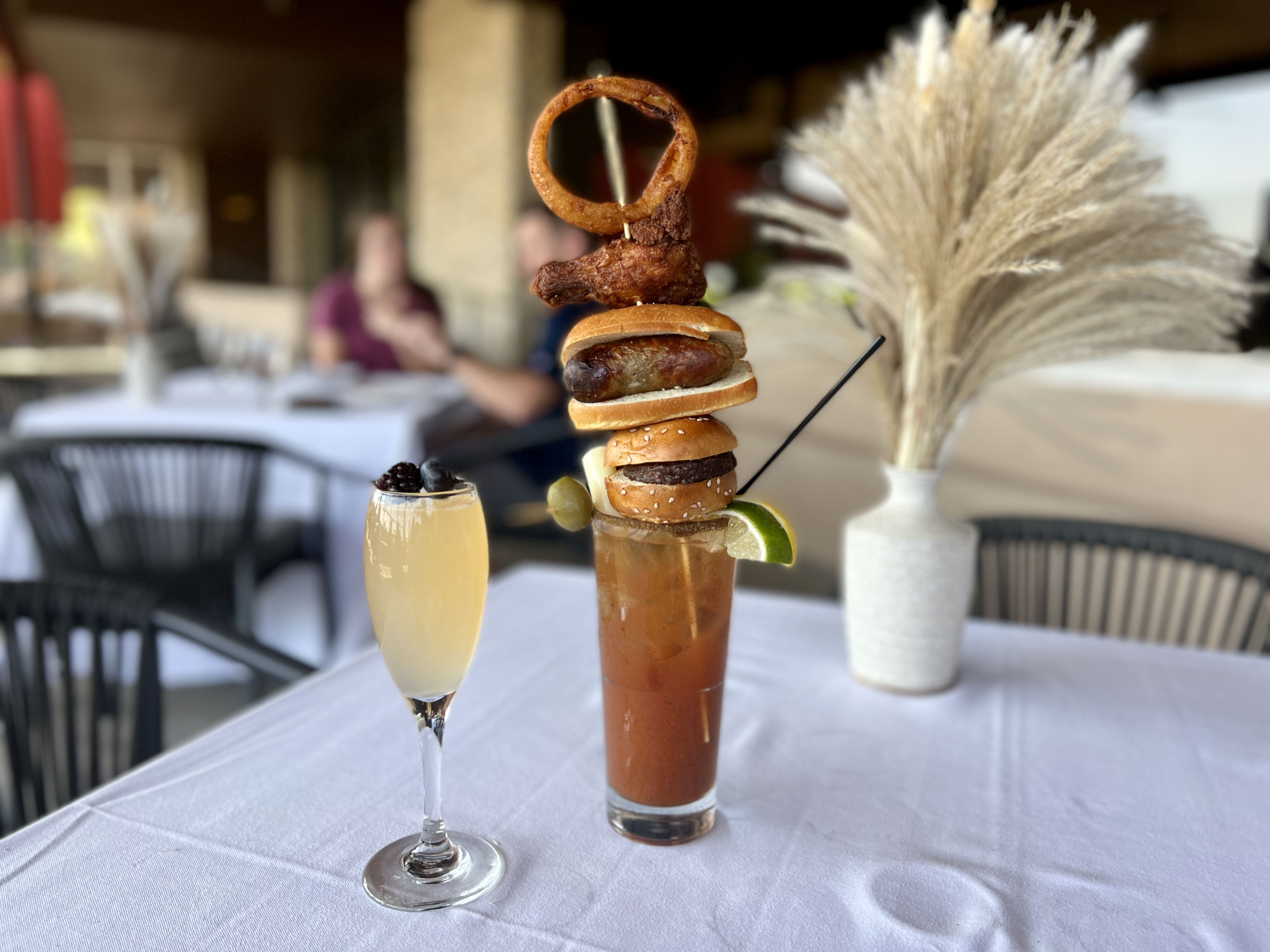 Our brunch tower for two – which came complete with seating that offered a picturesque view of the resort – was gorgeously stacked with a top tier of assorted fresh berries; a second tier of salmon lox, petite bagels, tomato relish, hard-boiled eggs, pickled onions, capers and housemade labneh; and a third tier featured Lleyton's fried chicken, harvest biscuits, caviar, hot honey, pimento cheese, country gravy and rosemary honey butter.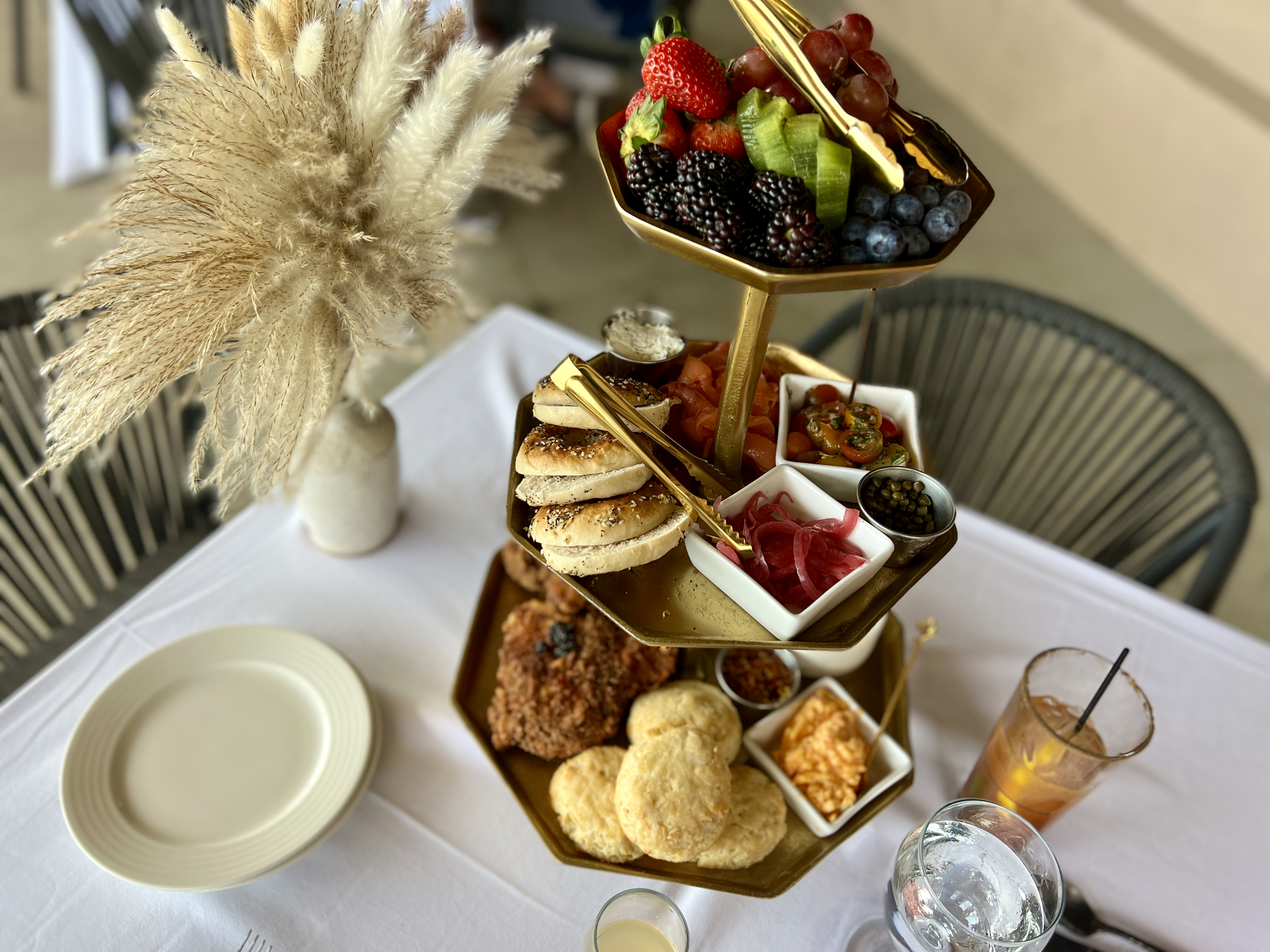 Portions were more than generous, and the brunch set us up for a full day of Saturday activities with no need to stop for lunch (or even a snack).
Tickets for the Fall-inspired Elevated Brunch are available every Saturday at 10:30 a.m. and 12:30 p.m. through Oct. 29, 2022.
Spooky season attractions
Lake Geneva Ghost Walks
Lake Geneva
americanghostwalks.com
If you're in the mood for a bit of October-appropriate exploration, a Lake Geneva Ghost Walk fits the bill nicely.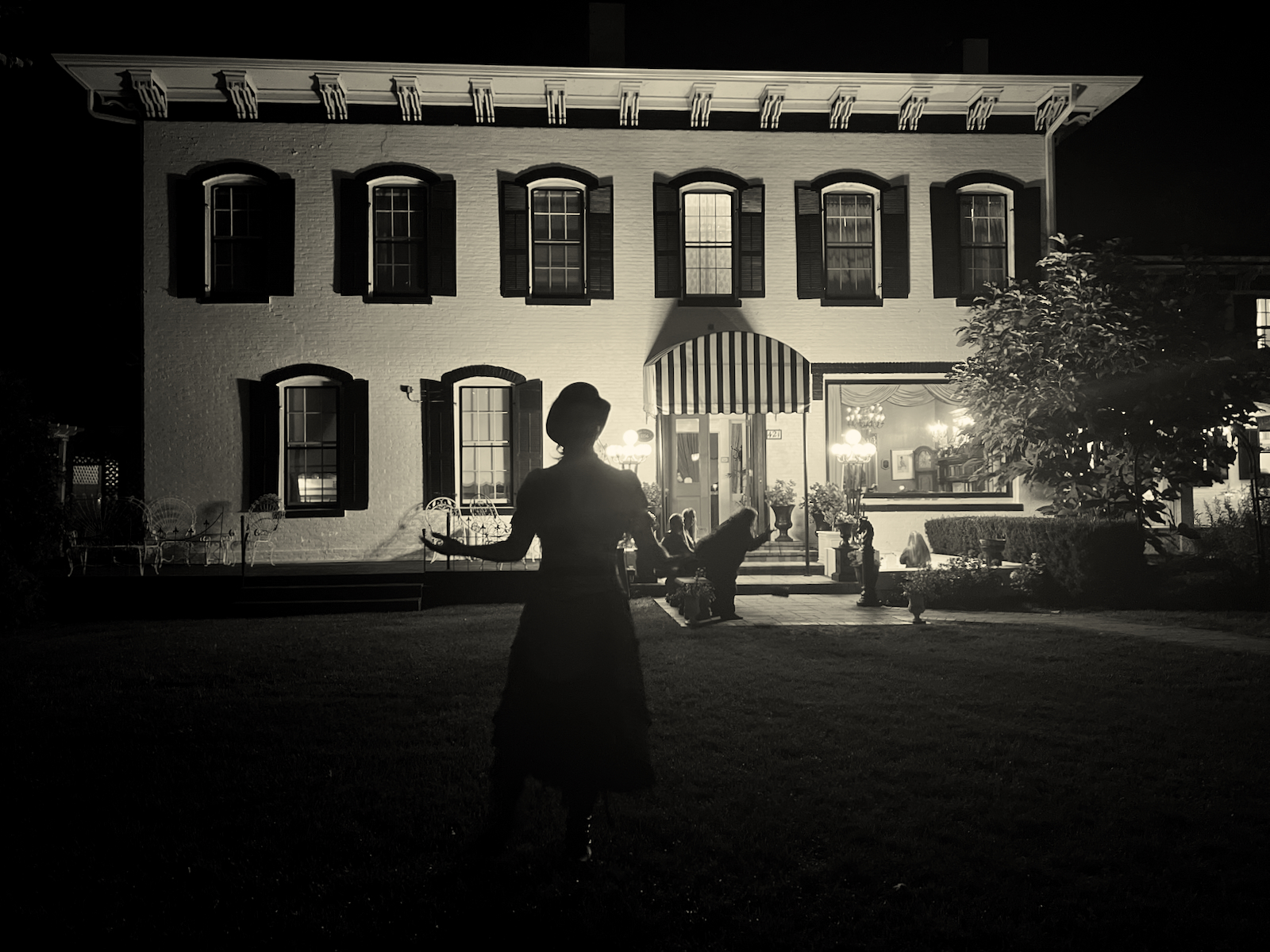 These well-appointed 90-minute walking tours offer up a plethora of historical facts and urban legends along with plentiful stops at Downtown locations, including the Maxwell Mansion, Baker House, well known destinations for ghost sightings and paranormal experiences.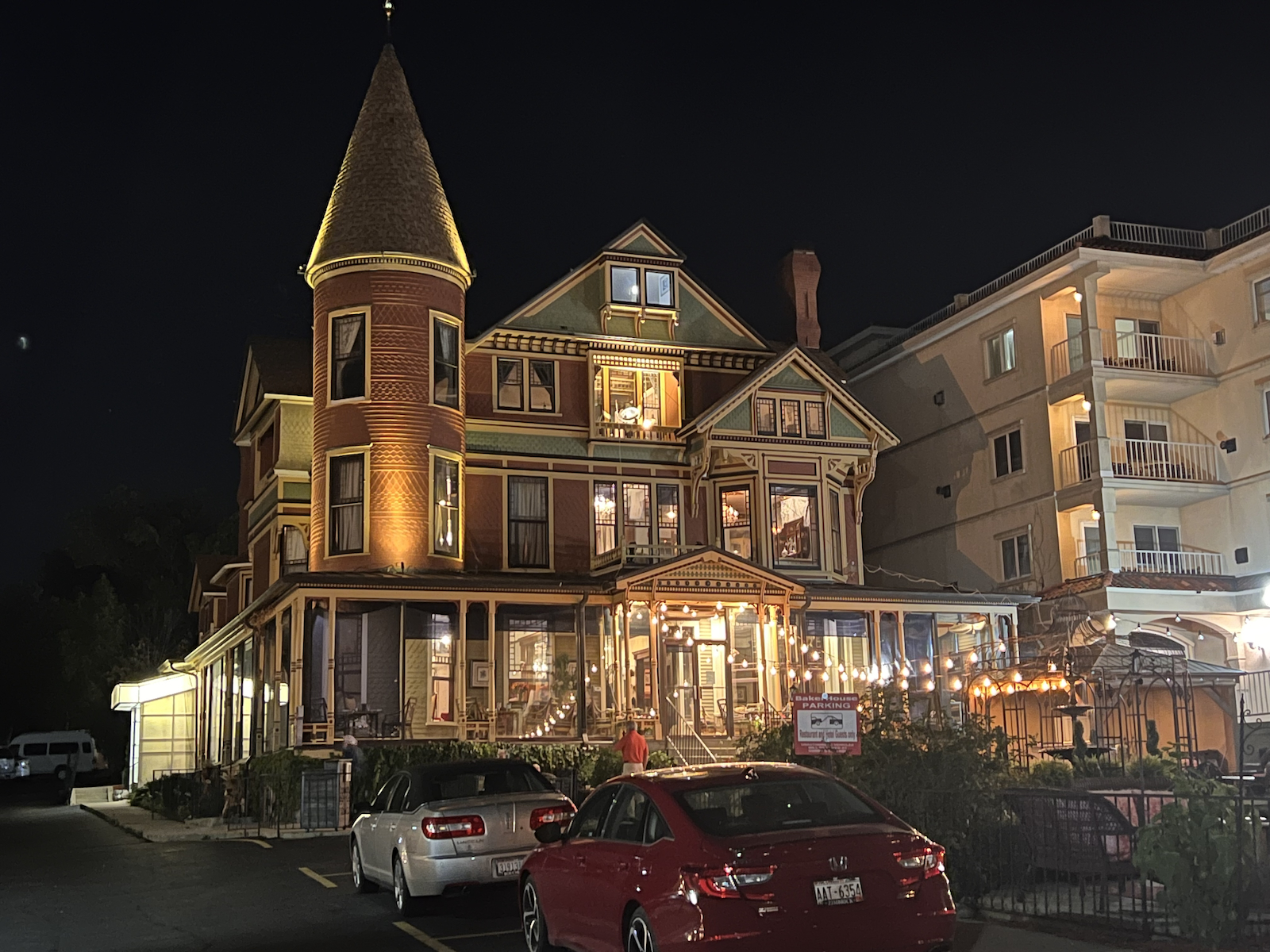 Maxwell Mansion Speakeasy
Among the amenities at the Maxwell Mansion is their underground speakeasy, a basement level bar, which offers welcome drinks for hotel guests, as well as a password-protected destination for the public on weekends.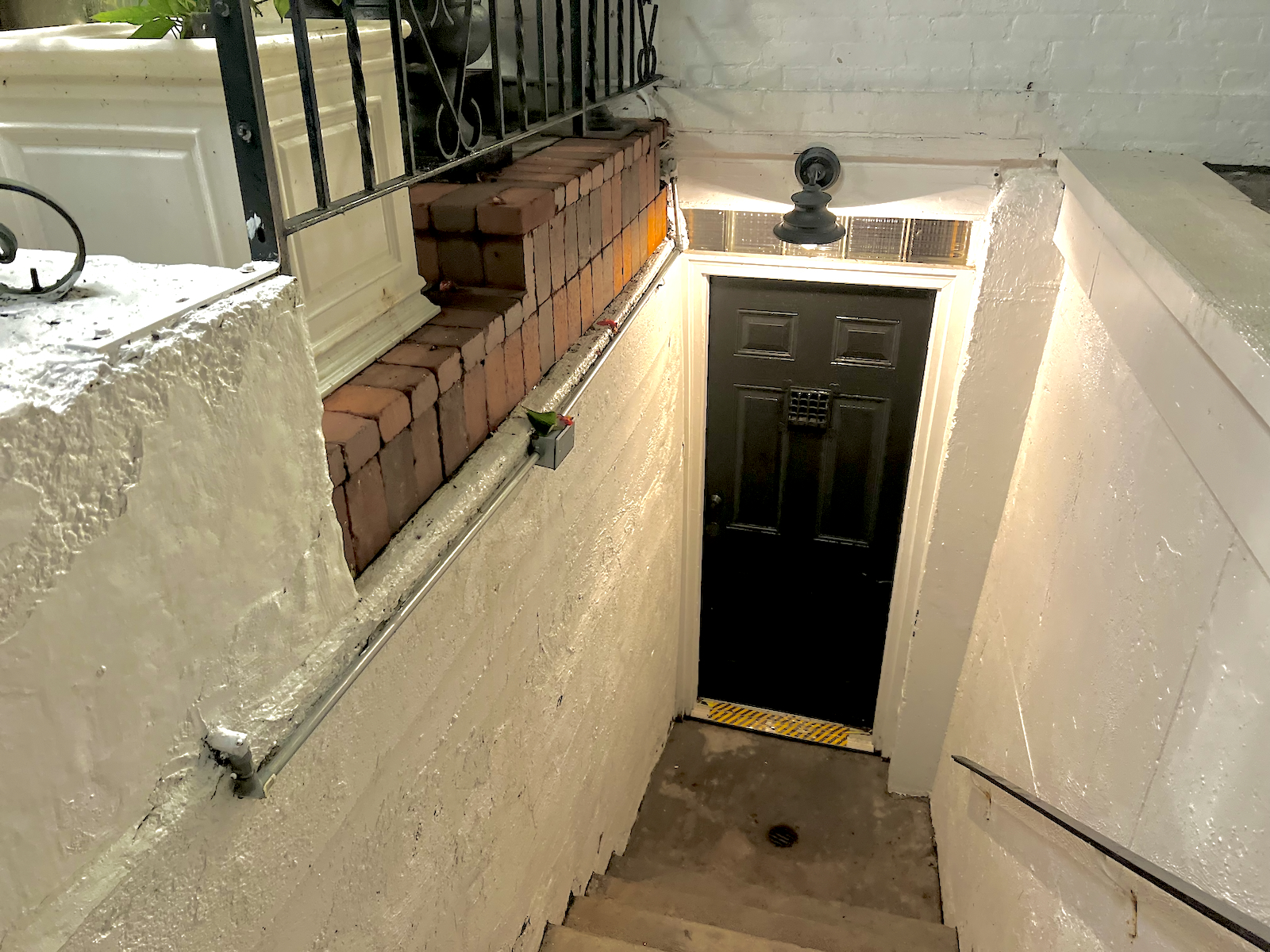 The speakeasy is aptly appointed with Prohibition era decor, sliding bookcases and cozy, dimly lit spaces where guests can enjoy crafty cocktails, play a game of cards or catch up after a long day.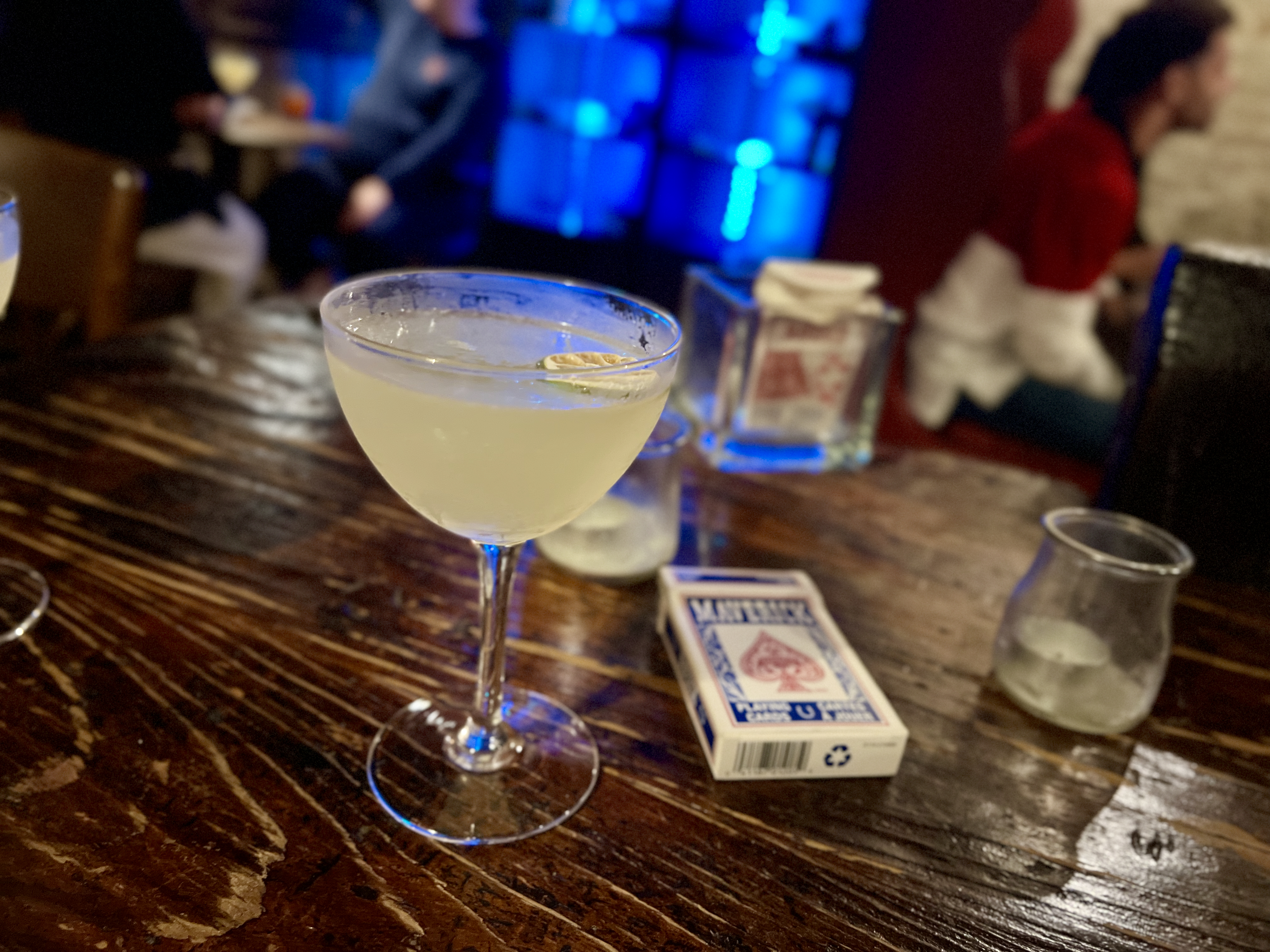 The speakeasy is also a final stop on the Lake Geneva Ghost Walk, due to its rumored past as the site of unauthorized "female surgeries" performed by Dr. Philip Maxwell, and subsequent reputation for unexplained phenomena and visitations from ghostly apparitions.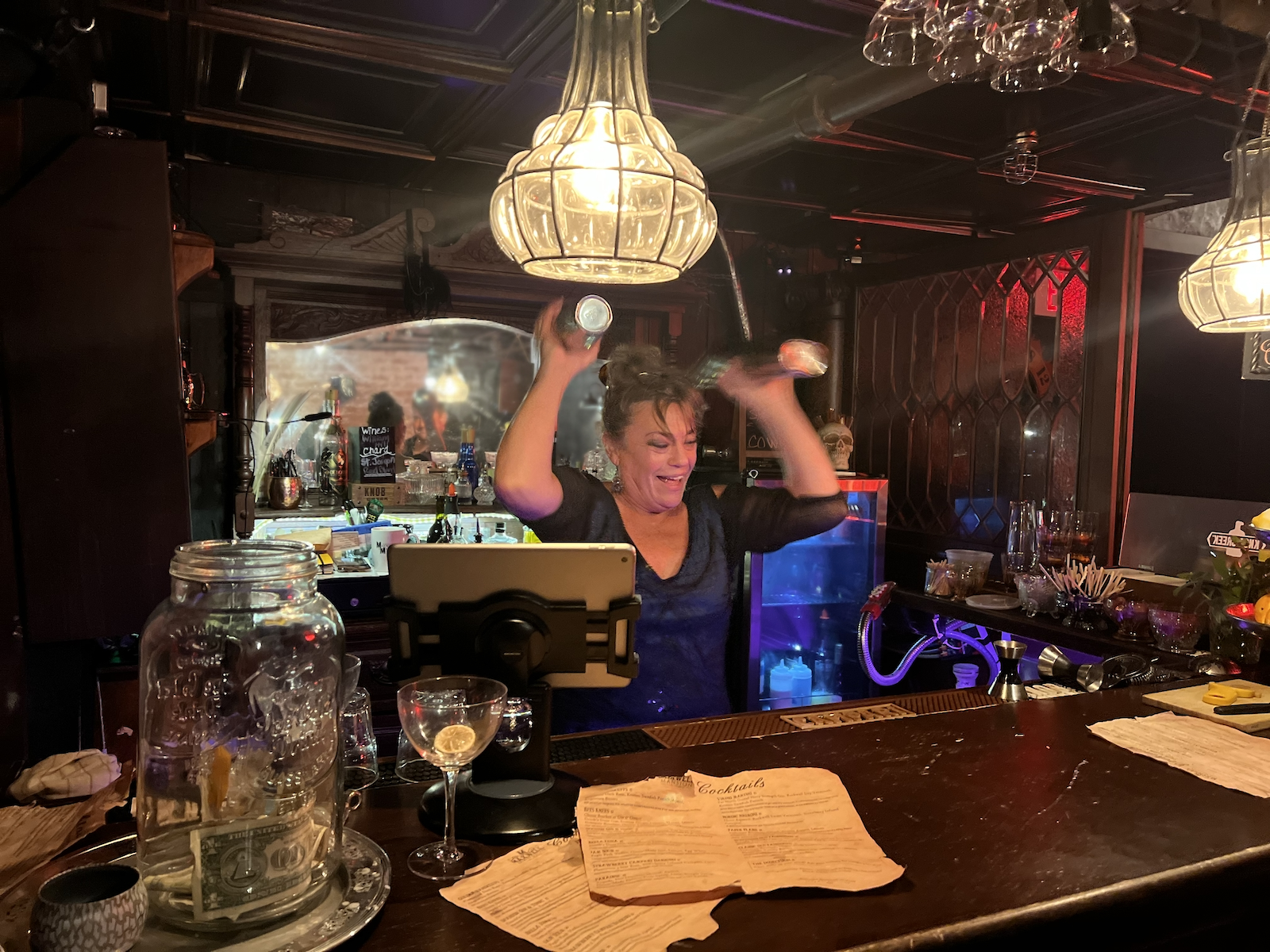 During our visit a group of executives who'd come to enjoy a drink in the basement quarters left as swiftly as they'd arrived after at least one member of the party grew increasingly uneasy, noting that he sensed multiple "presences" in the bar that made him unable to relax and enjoy his cocktail.
Haunted? Maybe. You'll have to visit and decide for yourself.
Additional options for spooky season visits to Lake Geneva:
Haunted Hayrides & Haunted Barn
Dan Patch Stables
Fridays and Saturdays through Oct. 30, 2022
Maxwell Mansion Halloween Party
Saturday, October 22, 2022 from 7 to midnight
This article was made possible, in part, thanks to a partnership with Visit Lake Geneva. All opinions expressed belong solely to the author.
Lori is an avid cook whose accrual of condiments and spices is rivaled only by her cookbook collection. Her passion for the culinary industry was birthed while balancing A&W root beer mugs as a teenage carhop, fed by insatiable curiosity and fueled by the people whose stories entwine with each and every dish. She's had the privilege of chronicling these tales via numerous media, including OnMilwaukee and in her book "Milwaukee Food." Her work has garnered journalism awards from entities including the Milwaukee Press Club.
When she's not eating, photographing food, writing or recording the FoodCrush podcast, you'll find Lori seeking out adventures with her husband Paul, traveling, cooking, reading, learning, snuggling with her cats and looking for ways to make a difference.