For many, the past 12 months have been a heap of hot garbage – even though 2021 was supposed to extinguish the dumpster fire otherwise known as the year 2020.
And yet, the OnMilwaukee staff found a few treasures in the trash, including parenting milestones, a marriage proposal, happy campers and a very grateful turkey day.
Compiling these positive experiences remind us that maybe, just maybe, 2022 might be a year of recycled goods rather than rubbish. Cheers to that.
Nick Barth
Chief Technology Officer
My favorite memory of the year is hosting Thanksgiving. Our anniversary is coming up and though the first two years of our marriage haven't exactly gone the way we imagined, my wife and I did manage one thing we planned on - we bought a house this summer.

Thanksgiving was a last-minute affair. My dad brought the inherited dinner table we needed to seat everyone just one hour before we sat down, we realized two days earlier we didn't have enough plates or silverware for everyone; there was a lot in the air that could've gone sideways. Thanks to the flexibility of family, nothing did. The meal somehow came together at just the right time with the new table set and ready. Her father and mine hovered just on the edge to watch me carve the turkey, both beaming with pride while I plated it up. I sat at the head of my own table - in my own house! - and teared up toasting the love of family and giving thanks for the luck I have to live this one life.
Stephanie Bennett
Senior Account Executive
The success of a year in years past was always based on whether I kept all the balls in the air. This year I did and there were many, and this year different from past years threw me something I had not yet experienced, which was to deal with the emotions that came from the realization that my daughter will be off to college in less than a year. I had to manage all the scary thoughts that sometimes created sleepless nights, wondering whether she'll be safe, mentally healthy, make new friends, etc. Was she ready? Was I ready to let her go? I loosened the parent strings this year as sort of a practice run, but really because I needed to. The outcome has been wonderful. Abby and I created many memories during our travels to visit a half dozen college campuses. I crammed in as much world advice as I could think of whenever I got the chance. The real success that came out of this year was really the realization of why I juggle all the balls in the air. I raised my daughter to adulthood and what a great adult she turned out to be. I couldn't be prouder.
Lori Fredrich
Senior Food & Dining Writer
There are undoubtedly a few personal victories I could celebrate as we creep toward the end of 2021. But, strangely enough, it's actually a work-related endeavor that stands out as a blindingly bright spot in a year that (like so many) laid both good and bad on my proverbial table. For nearly nine months, I was privileged to participate in one of the most gratifying projects I've ever helped bring to fruition: "The Wisconsin Restaurant Cookbook."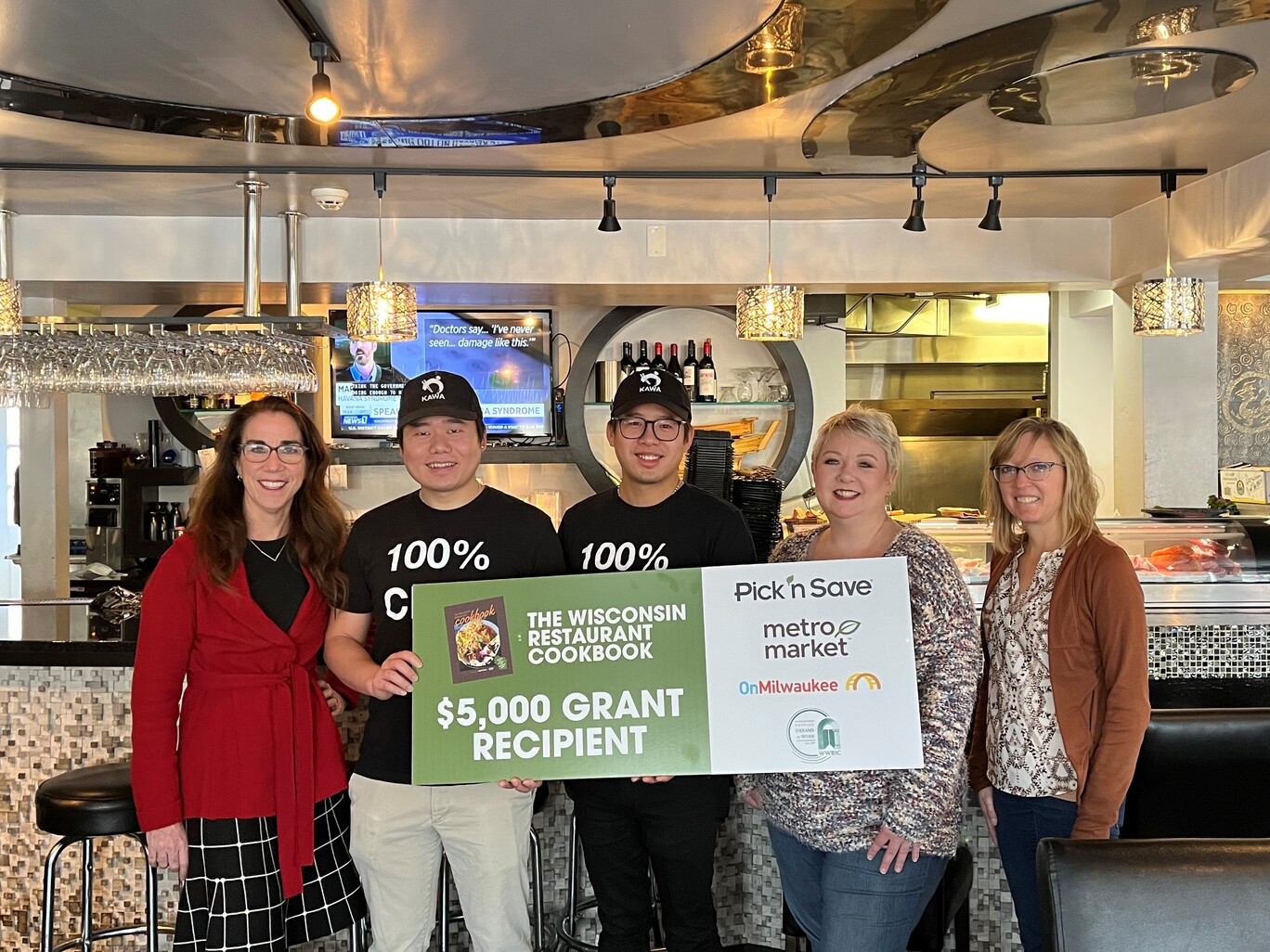 I've never been shy about expressing my appreciation for the hardworking folks in the restaurant industry, all of whom give so much back to their communities. So working on a project that was built expressly to give back to the industry was, in and of itself, a rewarding experience. But it wasn't just the satisfaction of helping create a cookbook that funded 19 restaurant grants, nor the responses we got from the grant recipients (though so many of those brought tears of joy to my eyes). It was the joy of working with a truly stellar team of individuals, all of whom cared about the project as much as I did and contributed with an energy that was truly inspiring. It was the generosity on the part of the restaurants who eagerly submitted recipes and photos for the book; the journalists and news stations who got behind the effort and helped us to spread the word; and the generous supporters who purchased the cookbook and donated funds that helped us to reach our goal. As I look back on the year, it's that community of helpers that I'm truly grateful for. Thank you to all of you. You truly made my year.
Jason McDowell
Creative Director
Despite some successes in the ongoing war against the pandemic, 2021 continued to prove tough and confounding at times. My first success of the year was producing and distributing a board game that I had worked for years on. It had been Kickstarted in 2020, but production didn't complete until February the following year. Getting this game into the hands of game players from all over the world—including Brazil, Thailand, Australia, and Europe—was immensely satisfying.
At the end of the year, I directed my first cyclocross race, called Hill Bill. The work leading up to it was the most stressful thing I've ever done and I didn't think I would make it through the end, but the outcome made me wanna do it again, except bigger and better.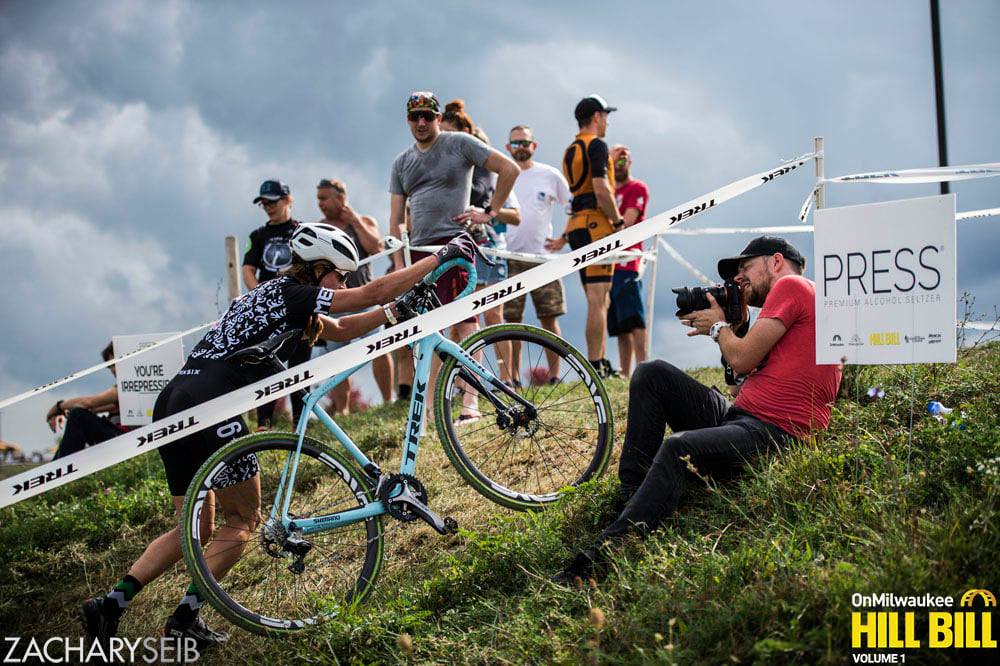 Lynn MacNaught
OnMilwaukee consultant
I thought I would have to think long and hard to come up with something good that happened in 2021. It was a difficult year as it seemed the majority of the things I tried to accomplish kept going sideways. When pouring over all the difficulties I realized they were all very first-world issues. For example: problems with construction projects on my house – but I do have a house; a bad fall ending with a broken nose – but I healed and I'm alive; non-stop car problems – but I have a car and had the knowledge and tools to fix them. I think the best thing that happened to me in 2021 is I've rediscovered perspective…and my sidewalk turned out pretty darn good.
Matt Mueller
Pop Culture Editor/Film Critic
2021 was guaranteed to be an improvement on last year, even if only because 2020 lowered the bar so far down it was underground and closer to the Earth's core than the surface. But yes, 2021 was better – and then some. The Milwaukee Bucks won the NBA Finals. We were able to safely go places and see people again, including the return of movies, Summerfest and my beloved Mueller/Miller Boys Baseball Trip. Giannis' knee didn't explode against the Atlanta Hawks, resulting in the Milwaukee Bucks winning the NBA Finals. My dad announced his well-earned retirement. I witnessed a championship victory parade in the streets of my hometown, because MY GOD THE MILWAUKEE BUCKS ACTUALLY WON THE NBA FINALS!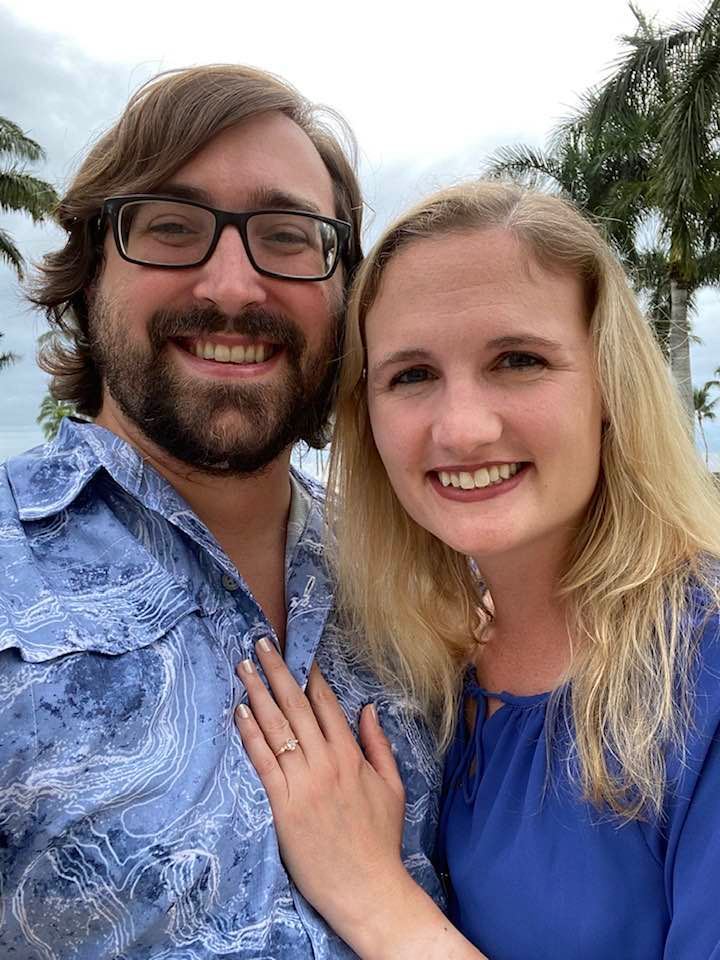 You'd think it would be impossible for something to overtake either The Block or The Valley Oop as the greatest moment of 2021. Yet somehow the best was saved for last as, earlier this month on a beach in Hawaii, I had the tremendous and humbling honor to ask the love of my life for her hand in marriage. Incredibly, gratefully, she said yes. It's a moment that not only made my year but all the years that'll come after as well. So yeah, 2021? Big fan. Just a heads up, though: We met during a global pandemic and got engaged as storms – including a blizzard warning – hit Hawaii, so if this pattern holds, our wedding day may be the apocalypse. Our apologies in advance. Save the date!
Molly Snyder
Senior editor & writer
After a couple of camping-free years, we got our 1980 VW Bus back on the road. It needs a lot of mechanical work, so we couldn't take it anywhere too far, but we pulled off two wonderful, dune-filled camping trips this summer at Kohler-Andrae and Harrington Beach State Parks. It was also our first time camping with our Chihuahuas, neither of whom are much into the outdoors (I mean, they don't like peeing outside when it's windy), but they were surprisingly not-too-obnoxious and looked adorable next to the campfire in their matching flannel vests.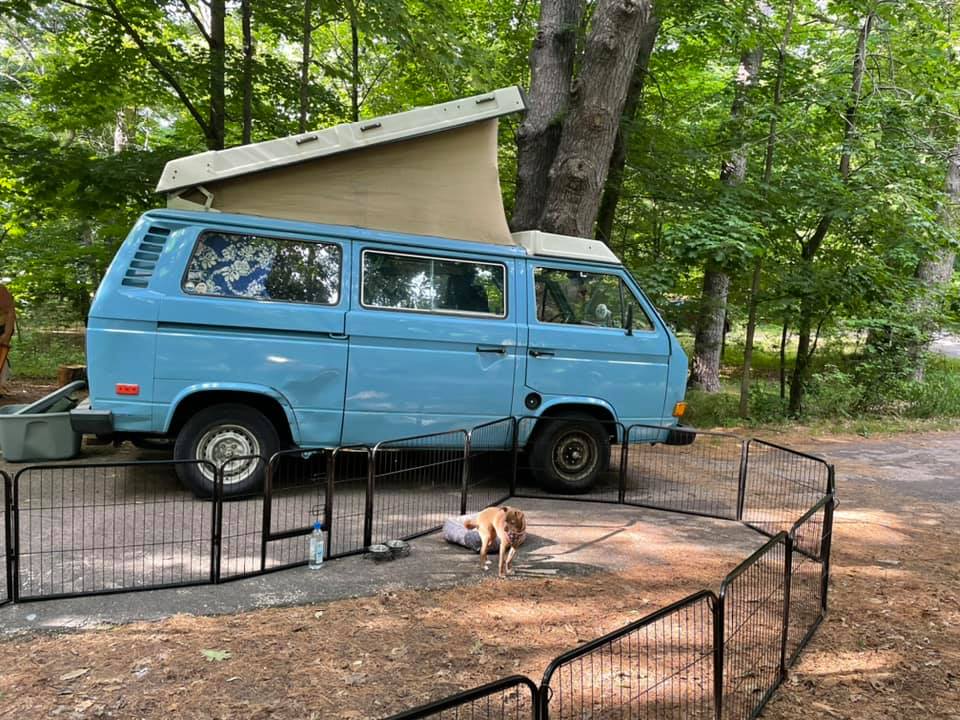 Bobby Tanzilo
Senior editor & writer
I love traveling more than almost anything else and the last nearly two years have been dreadful for that, beginning with a canceled family trip to Greece in April 2020. The bright spots this year came when I was able to take various combinations of the family on little trips to check out Kansas City, Cleveland, Des Moines, Muskegon and Chicago. I was also able to visit Columbus and Nashville myself, and so all those little trips were really the highlight of the year for me.
Andy Tarnoff
Publisher
John Lennon sang on "I've Got A Feeling" (yes, I'm obsessed with the new documentary "Get Back"), "Everybody had a hard year / Everybody had a good time." In my case, he was right: it was both. In October, we celebrated my daughter's Bat Mitzvah … an event I feared wouldn't happen. With the Delta variant in full swing, the milestone that she had worked so hard for five years to accomplish, was in jeopardy. But, we stipulated that everyone in attendance was fully vaccinated and masked during the ceremony, and the party that evening was a spread-out in-person event with plenty of outside opportunities – and the weather held up beautifully. It meant that some friends and loved ones couldn't attend and had to watch online, but we felt strongly about doing this the right way. In the end, it was a beautiful testament to a teenager thriving during the face of adversity, and for that I'm extremely grateful. Everyone came and left healthy, and my daughter learned some real-life lessons about what it's like to become an adult in Judaism – ones that I never was forced to reckon with in 1987. Just look at this proud dad.