After waiting five years, Milwaukee filmgoers will finally get a chance to hear the restored 1925 Wurlitzer three-manual instrument, Style 260, Opus 1097 pipe organ that's being installed in the 1927 Oriental Theatre.
On Nov. 8, the organ will debut at a red-carpet fundraiser at the recently restored theater, 2230 N. Farwell Ave., called "Coming Home Again: A 1925 Wurlitzer Pipe Organ's Grand Debut," from 5:30 to 9 p.m.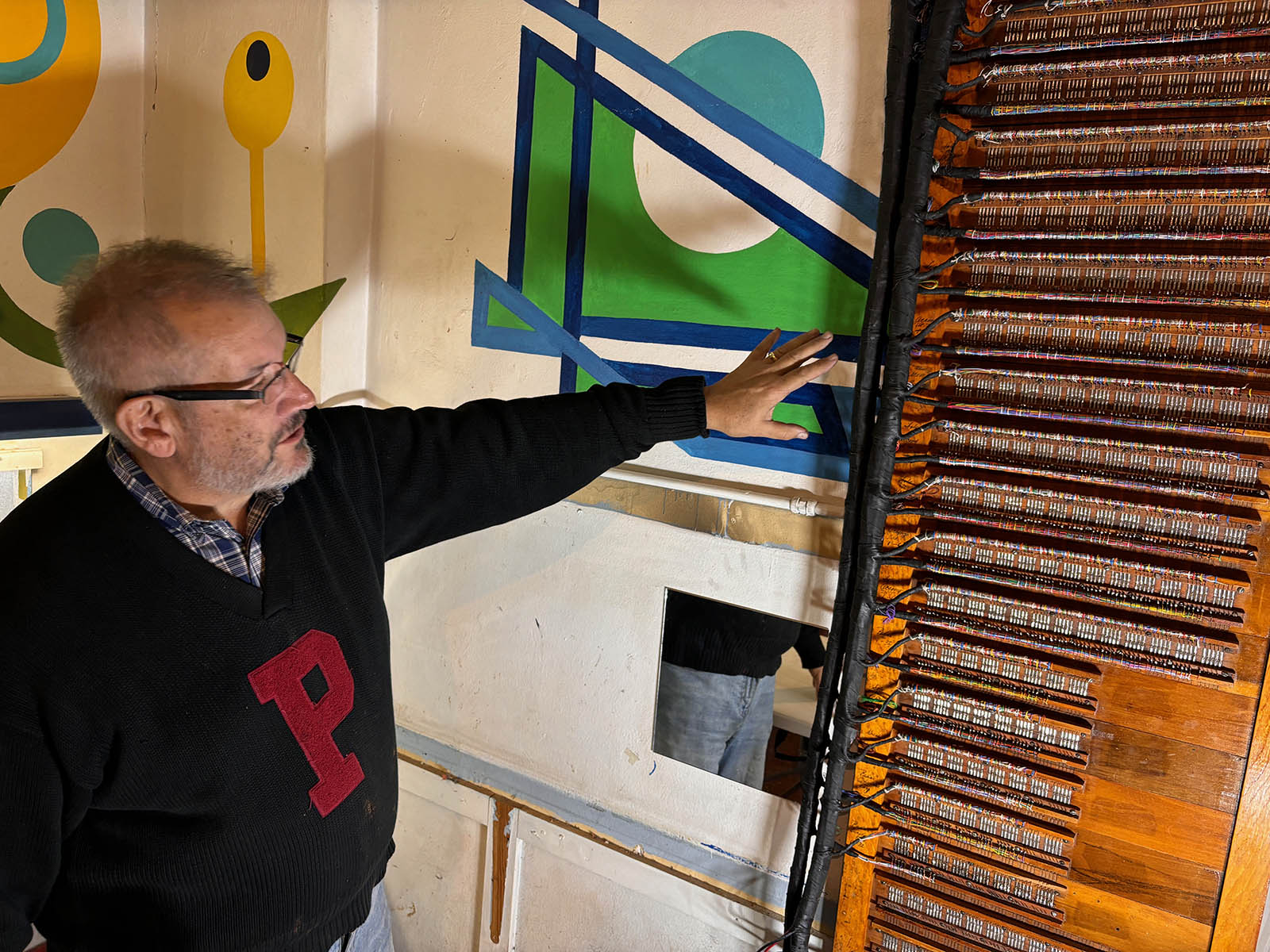 At the event, Jeff Weiler, president of Chicago-based JL Weiler, Inc., a renowned expert in pipe organ restoration, will share the story of the organ, which was built by Wurlitzer in upstate New York for Atlanta's Howard Theater.
There will also be a centennial screening of the 1923 Harold Lloyd silent comedy, "Safety Last," with organ accompaniment by Ron Rhode.
"I can't tell you how delighted we are that the installation process of our own mighty Wurlitzer pipe organ has reached its final phase, and is ready to be unveiled to the public," said Susan Mikulay, Milwaukee Film board chair.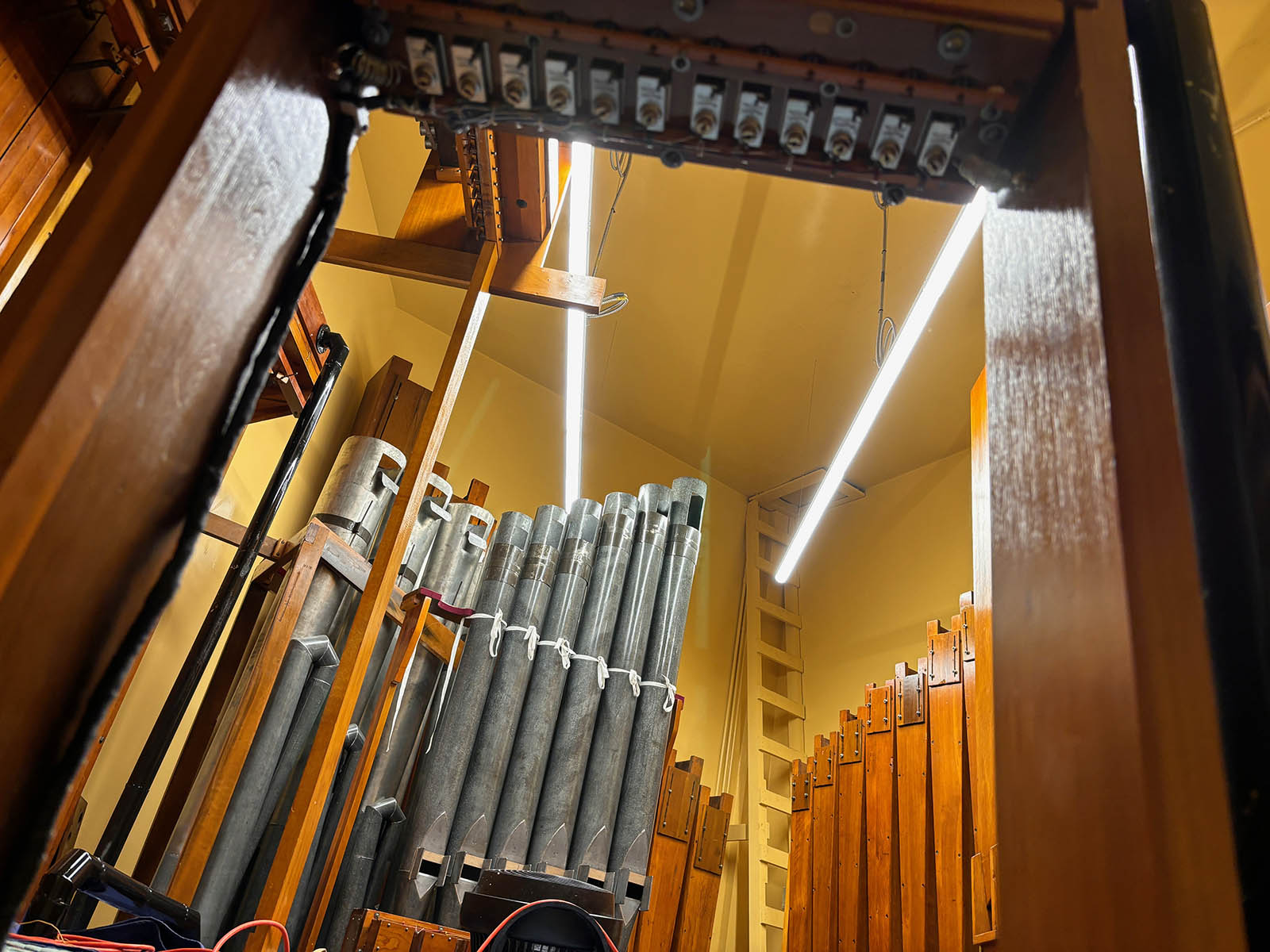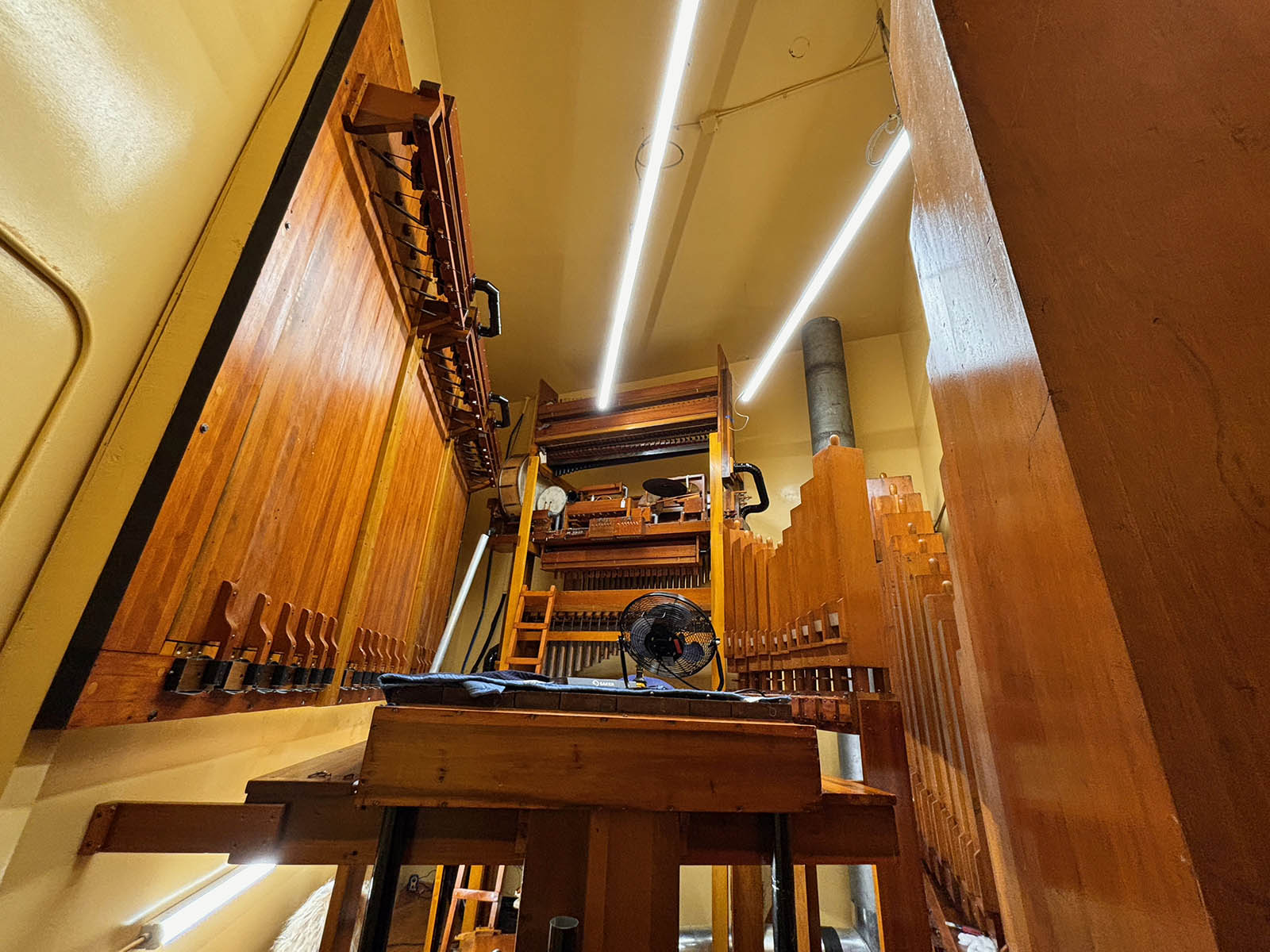 "Milwaukee Film has always been a champion of cinematic history and culture, and the addition of this instrument to our majestic Oriental Theatre reflects its historic and significant importance."
The debut is the culmination of more than 10,000 man hours working on the instrument, according to Weiler, who acquired the organ about 18 years ago.
And the cost of restoration and installation?
"Over time, and we've tracked it, the cost is right now at seven figures," he says. "Some people have an airplane or a lodge out in the woods ... We have a pipe organ."
The instrument was acquired from the widow of Vincent Rohloff in North Dallas, Texas.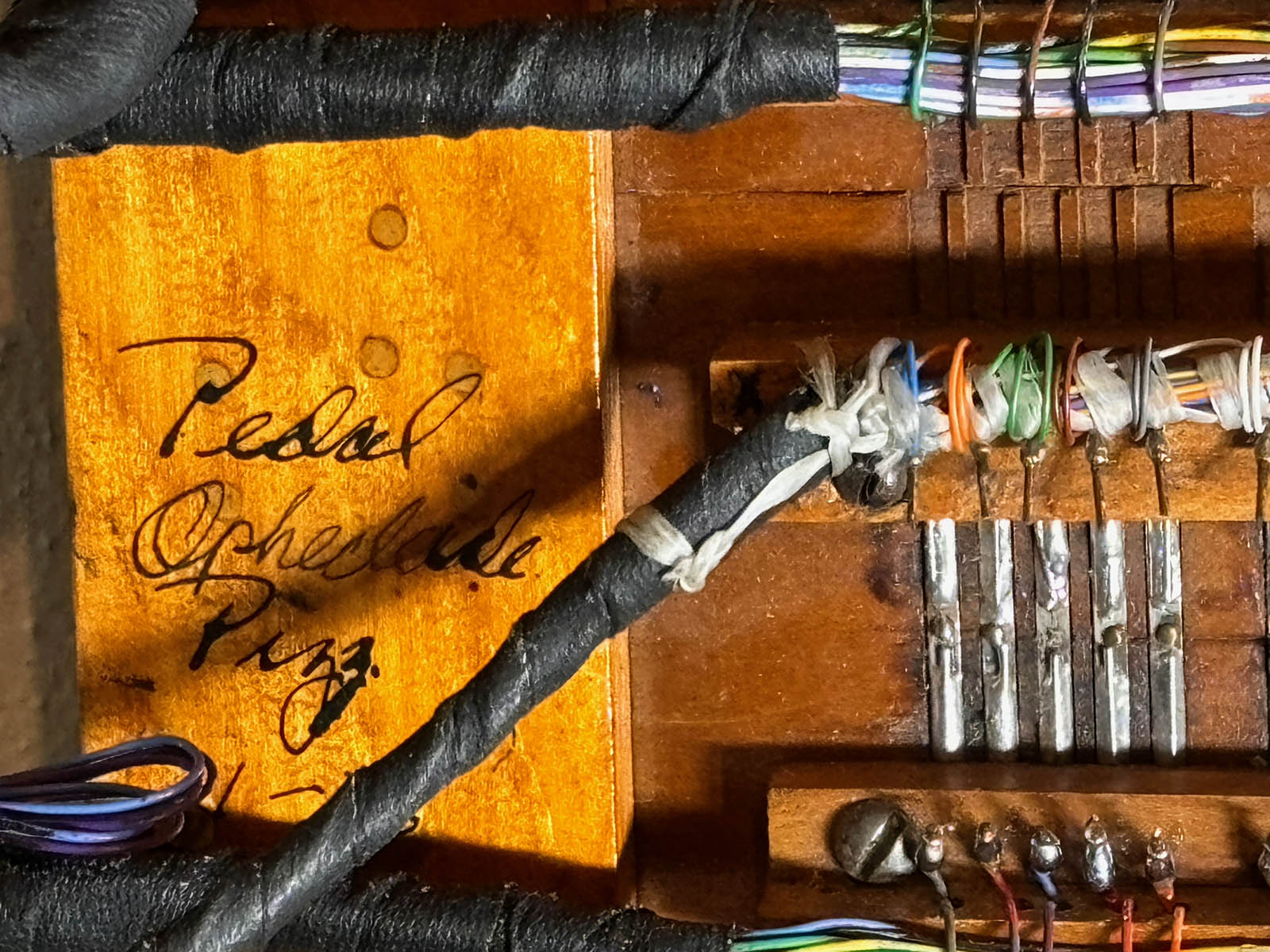 It was originally installed in the Howard Theater – later called The Paramount – in 1925, not long before the takeover of "talking" motion pictures with sound, which rendered the instrument mute.
In the late 1950s, Rohloff, an attorney, purchased it as a gift for his wife, who was a church musician. He was also a "huge theater organ fan," says Weiler.
Because The Paramount was demolished soon afterward, Rohloff effectively rescued the instrument.
"They built a music room approximately 35 by 50 feet," Weiler continues, "and he started to have this instrument restored and installed. It was never completed. Sadly, the gentleman doing the work, Rodney Yarbrough, was injured in an accident, which left him a quadriplegic for 40 years."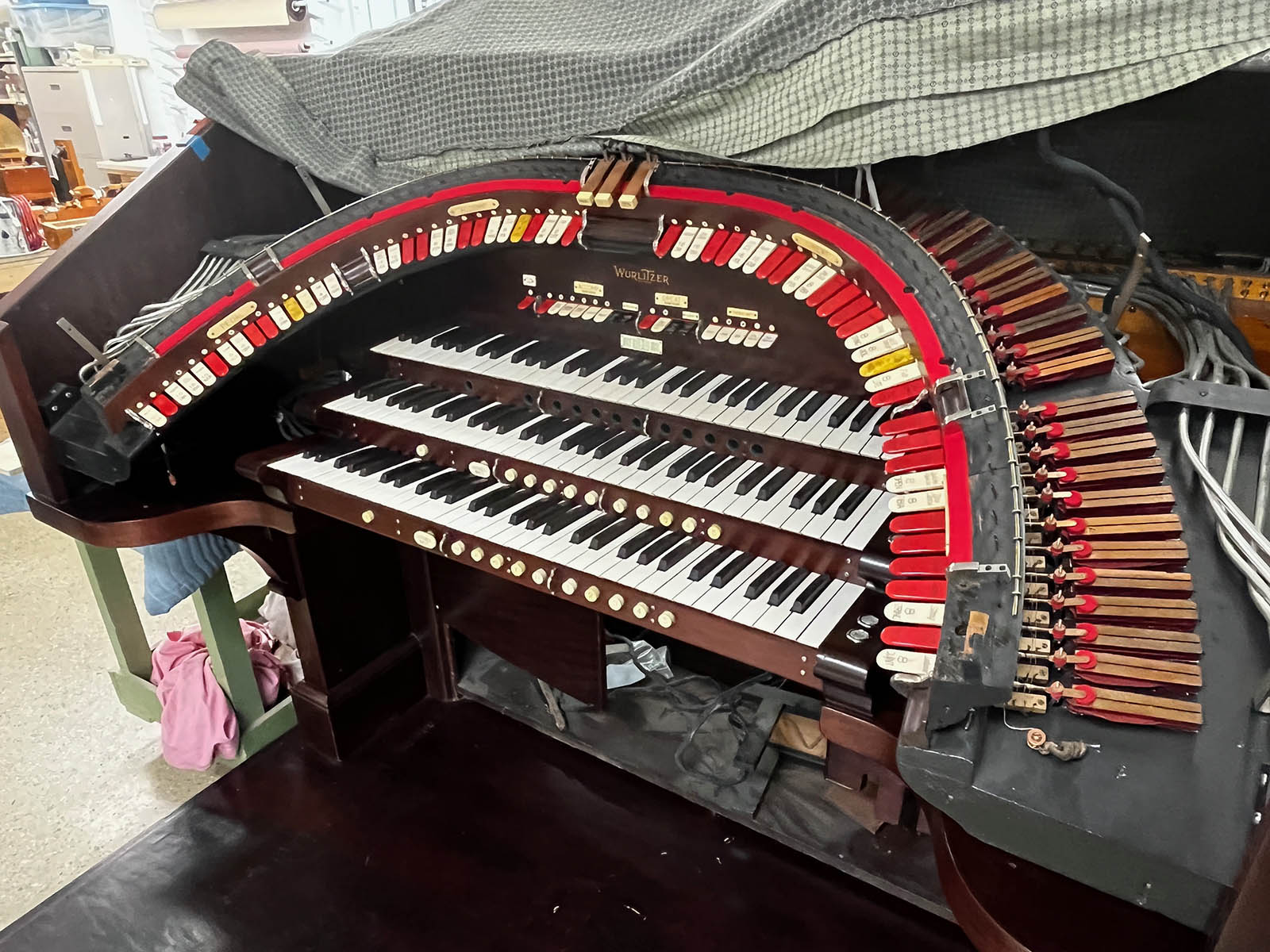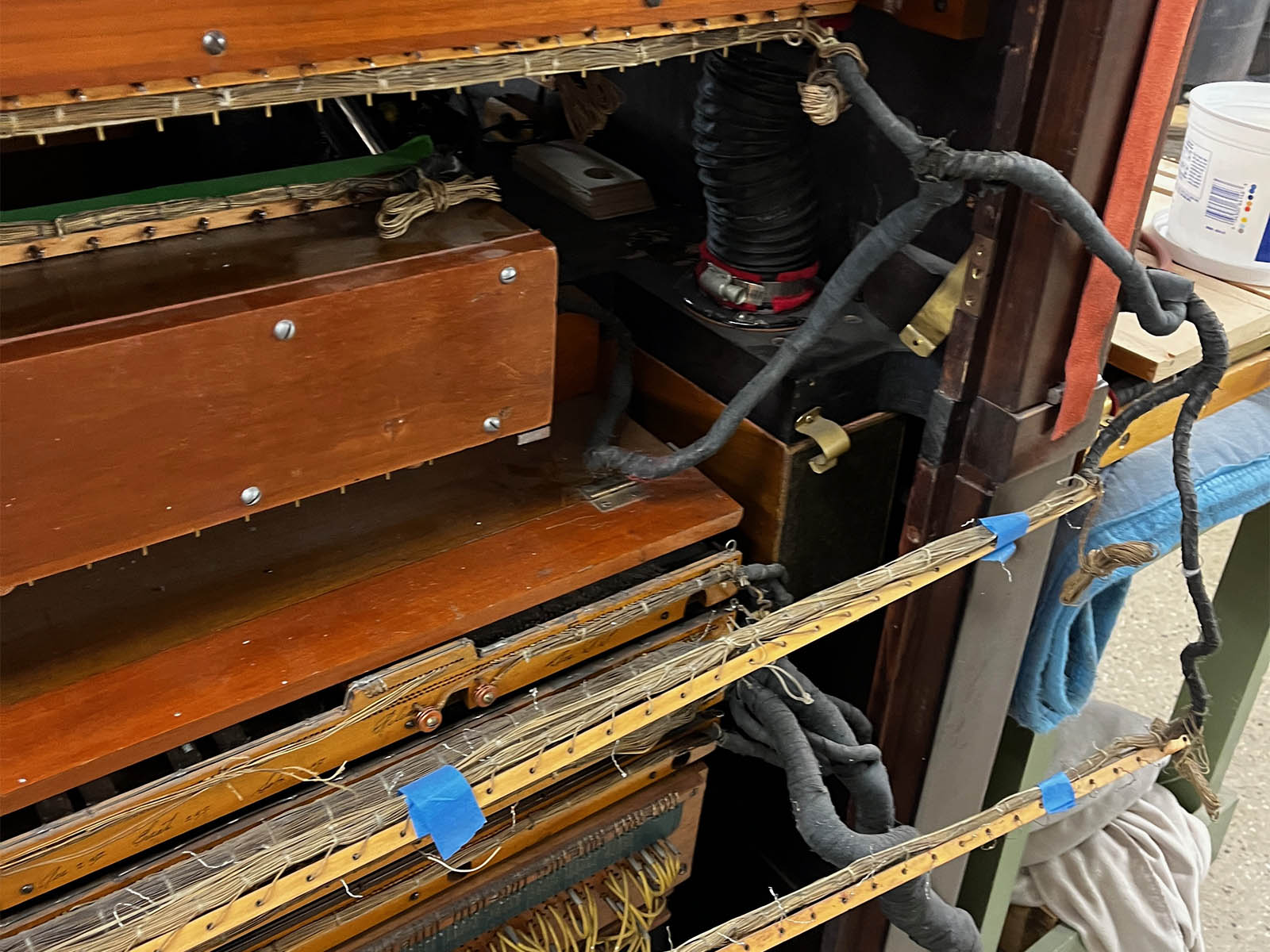 Weiler met Yarbrough while researching a book about Wurlitzer organs and Yarbrough told him that the instrument survived intact.
"I had found this wonderful photograph of this instrument sitting in the orchestra pit of the Paramount Theater," Weiler recalls. "And I knew nothing about it, but I thought, 'well, fate has typically not been kind to these instruments,' either they were completely lost to history or acquired by hobbyists who undoubtedly had noble intentions but had no skill."
But that was not the case here. Thanks to Yarbrough's abilities, the organ was in great shape.
"He told me where it was," Weiler says. "He put me in contact with Mrs. Rohloff, and she said, 'yes, we still have it,' and invited us to come and have a look. And I'll tell you, Bobby, the family had not been in the organ chambers in decades, probably.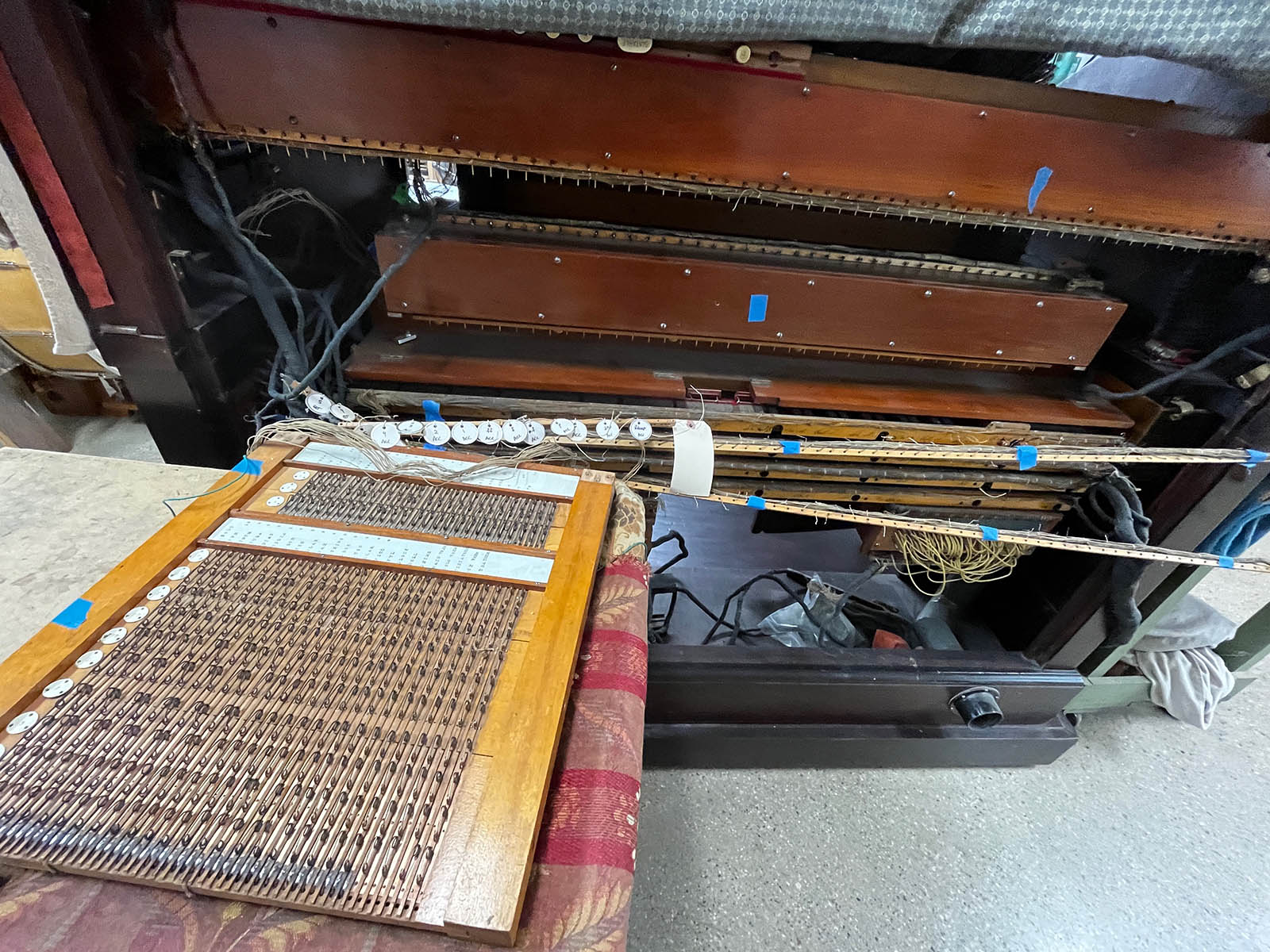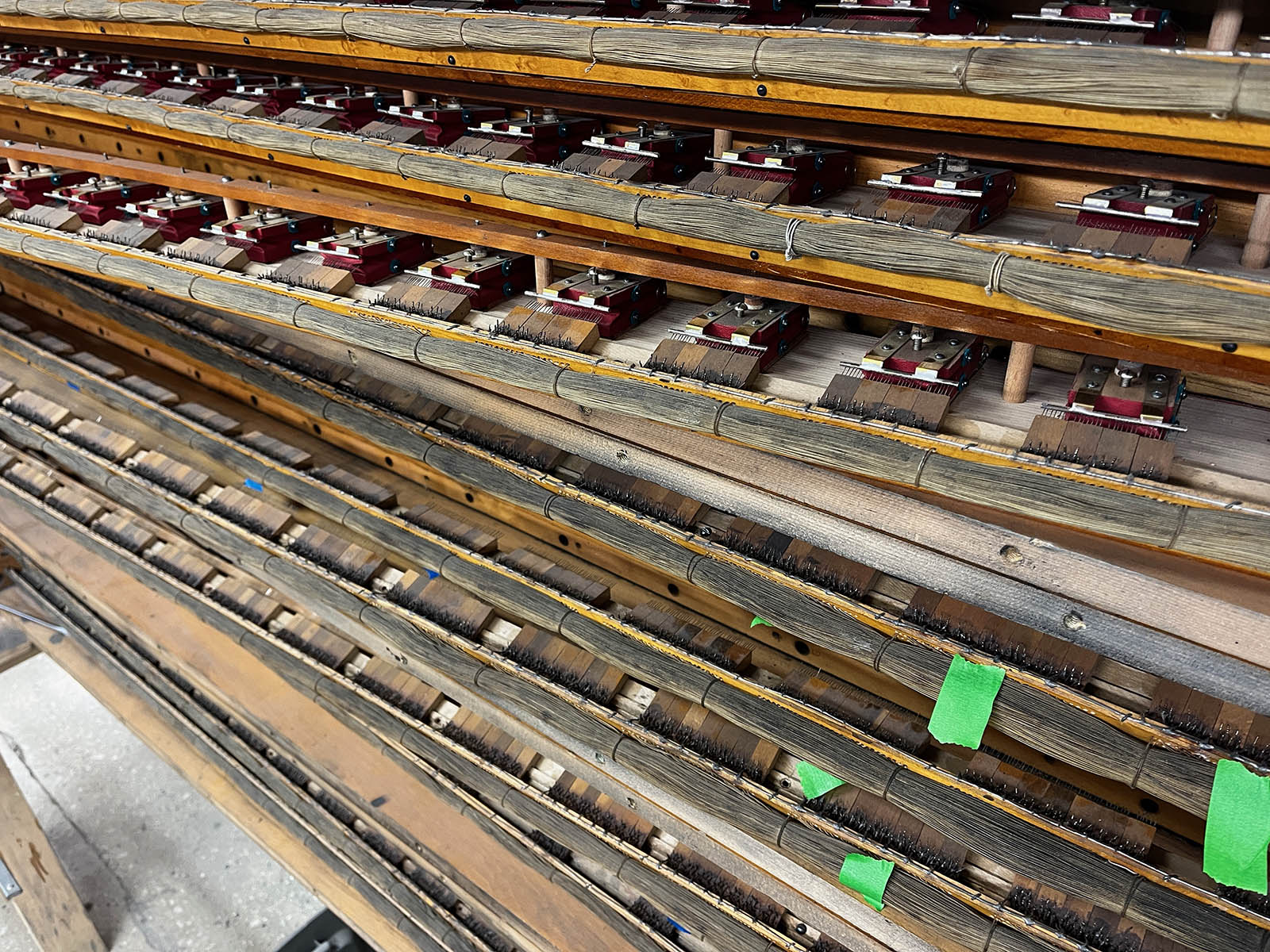 "The dust was like this," he holds his fingers a few inches apart, "but I'll tell you what ... it was like opening the pharaoh's tomb."
Weiler bought the organ and brought it to his Chicago workshop, where it had been ever since. Although it wasn't a front-burner project, the instrument did get some TLC over the years, as Weiler often used it as a teaching tool for interns from the Music Institute of Chicago.
Once a deal was struck with Milwaukee Film to install the organ at the Oriental, work began in earnest. When I visited in December, the instrument was in pieces as it was cleaned and restored to its original state and working order.
"Because it wasn't generating revenue for our business, it had to wait for a convenient time," Weiler says.
That's when Milwaukee Film called.
The Kimball organ – once installed at the Warner Grand Theater Downtown – that had been brought to the Oriental in 1990 (replacing the original Barton instrument removed in 1959) had been sold by the Kimball Theatre Organ Society, which owned it, before the Oriental lease had been taken over by Milwaukee Film in 2018.
In 2019, Weiler – who also works on the organ at MATC – and Milwaukee Film reached an agreement: Weiler supplies the organ and Milwaukee Film supplies the Oriental. Weiler retains ownership of the instrument, he says.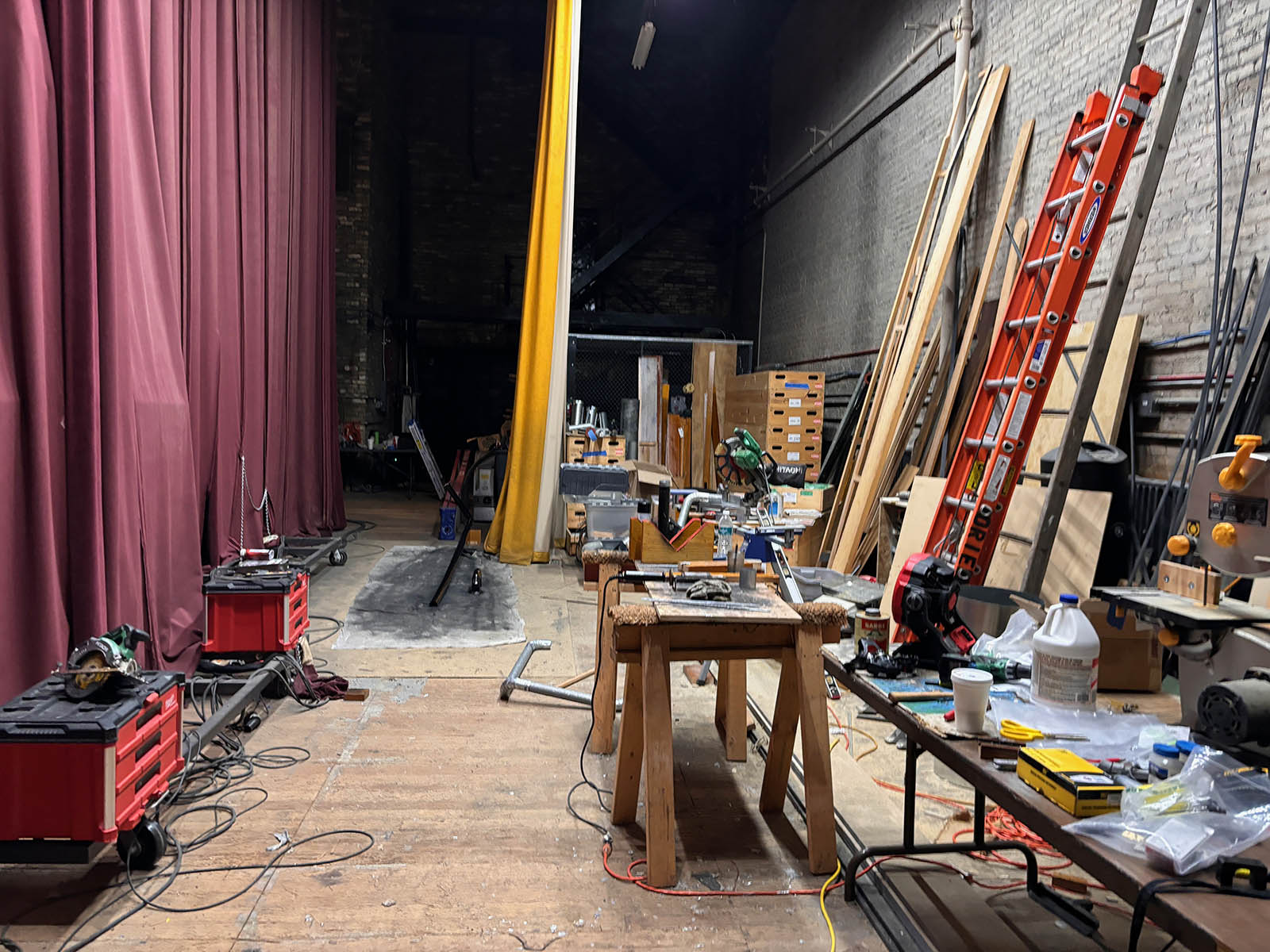 "They really wanted to have a pipe organ," Weiler says. "Milwaukee Film said, 'we're very interested in securing an instrument that would be worthy of our overarching plan for what we're going to do with the Oriental Theater.' Well, I was very excited to hear that. And I said, 'you have come to the right place' and things just fell together."
Weiler and his team of nine organ restoration specialists were left with a blank slate. Nothing – well, nothing useful – remained of the previous organ.
"Milwaukee Film really welcomed us," says Weiler. "We had a blank slate. And because of Milwaukee Film's very keen interest in this project, they redeveloped the organ spaces. The work they did really speaks to the kind of partnership we have."
In addition to freshening up and improving the organ chambers – blower room, pipe lofts, etc. – Milwaukee Film also installed a new hydraulic lift to raise and lower the organ console onto and below the stage, and new ladders up to the two pipe lofts (which, of course, we climbed to take a peek at progress up in those spaces).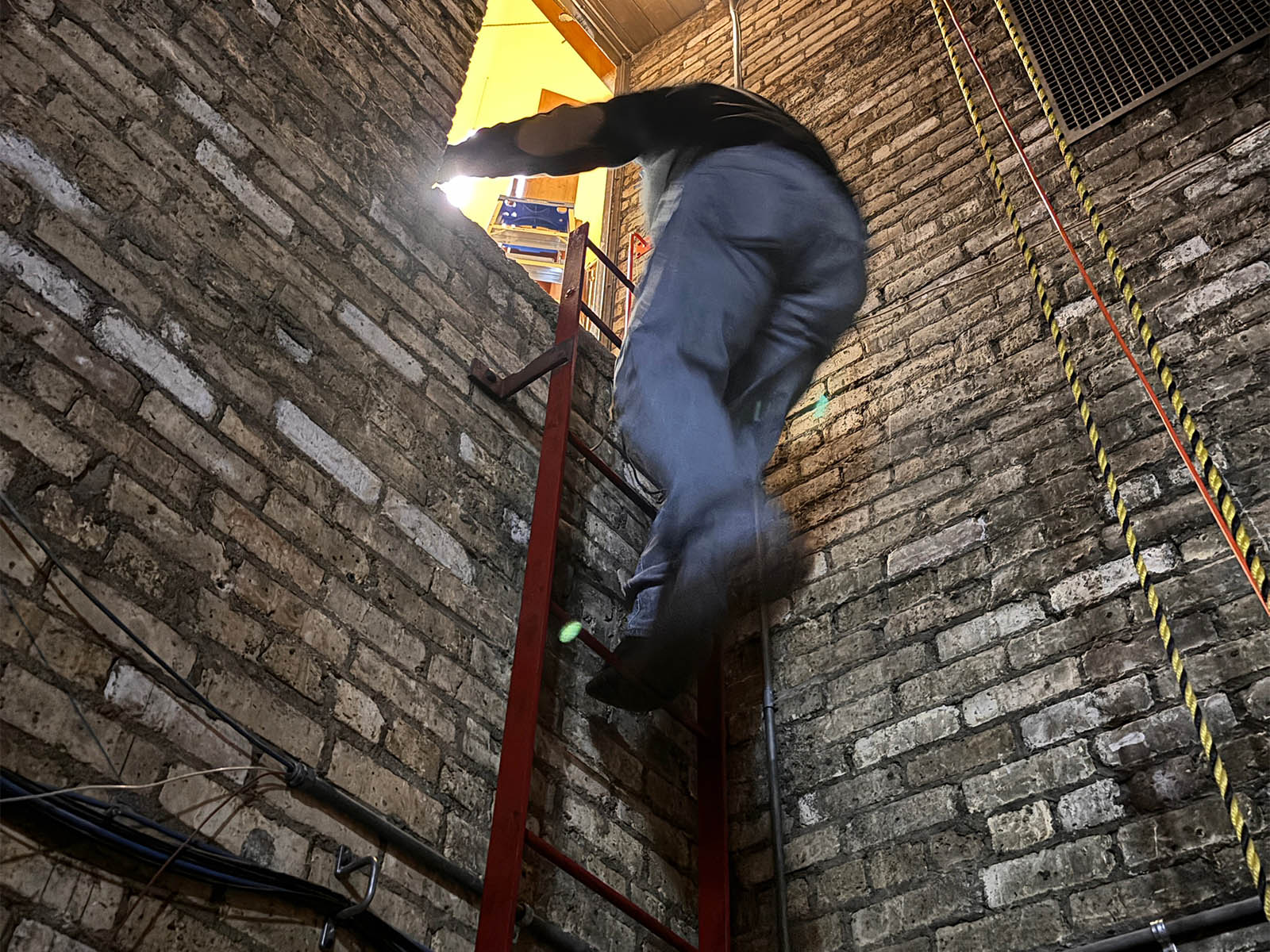 When I stopped in to see how the installation was going, there was an entire workshop set up behind the screen and Weiler says they've been on-site working for pretty much all of 2023.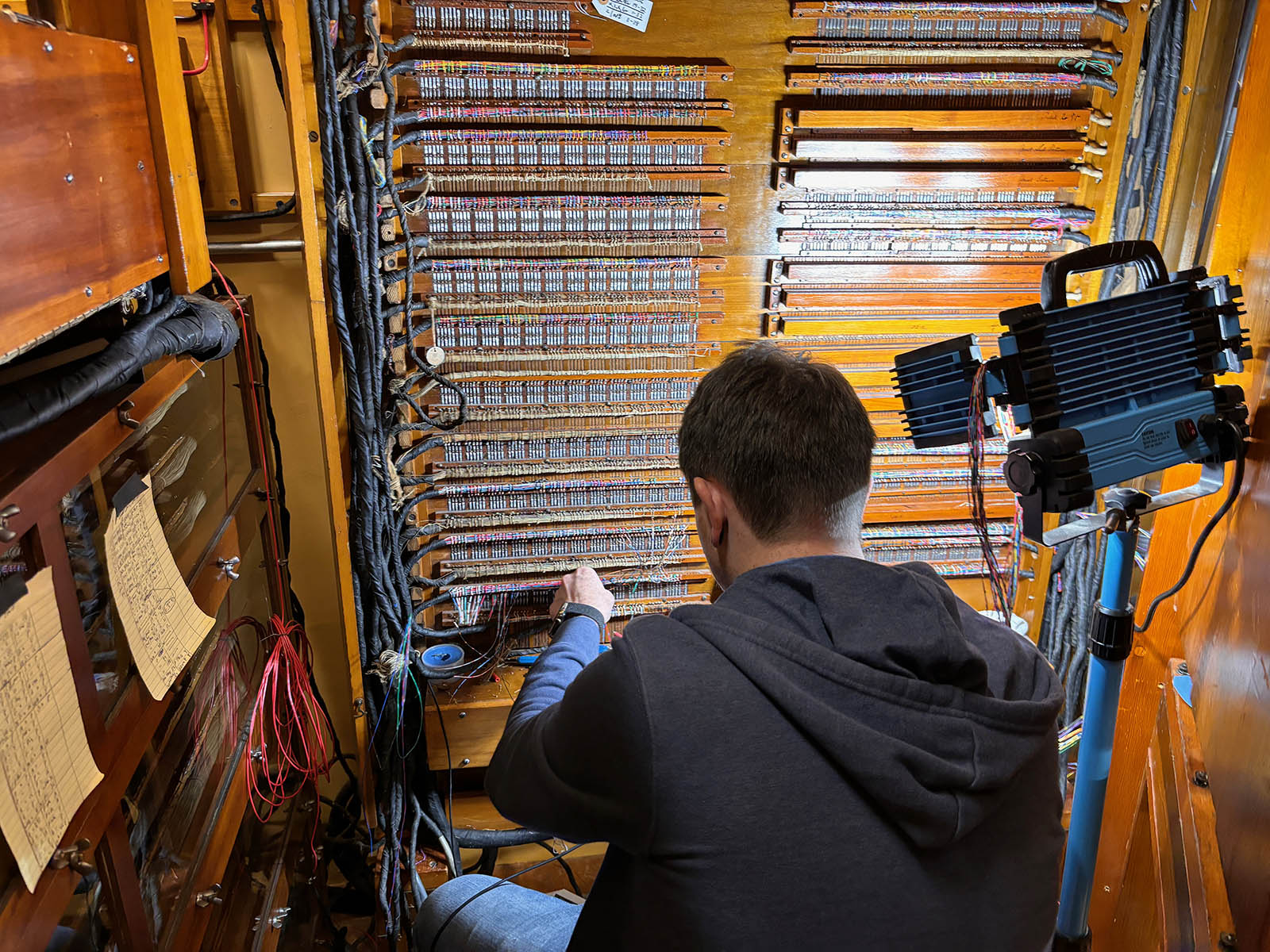 So, if you've seen a film at the Oriental this year, all those tools and parts have been back there as work has progressed.
Members of Weiler's staff were on site when I stopped over, checking some of the thousands of electrical circuits that connect the console and the blower and pipes, and installing air systems in one of the pipe lofts.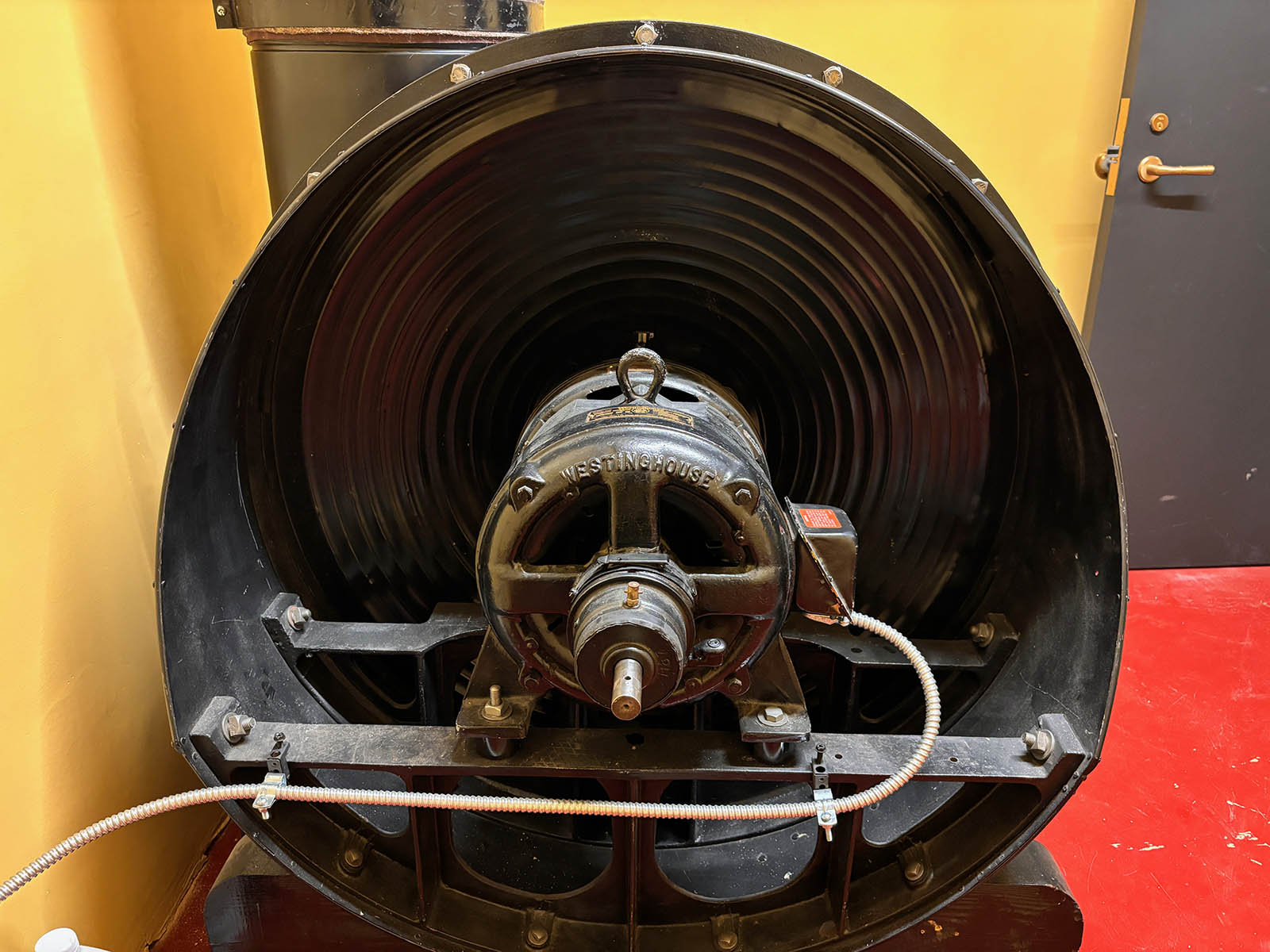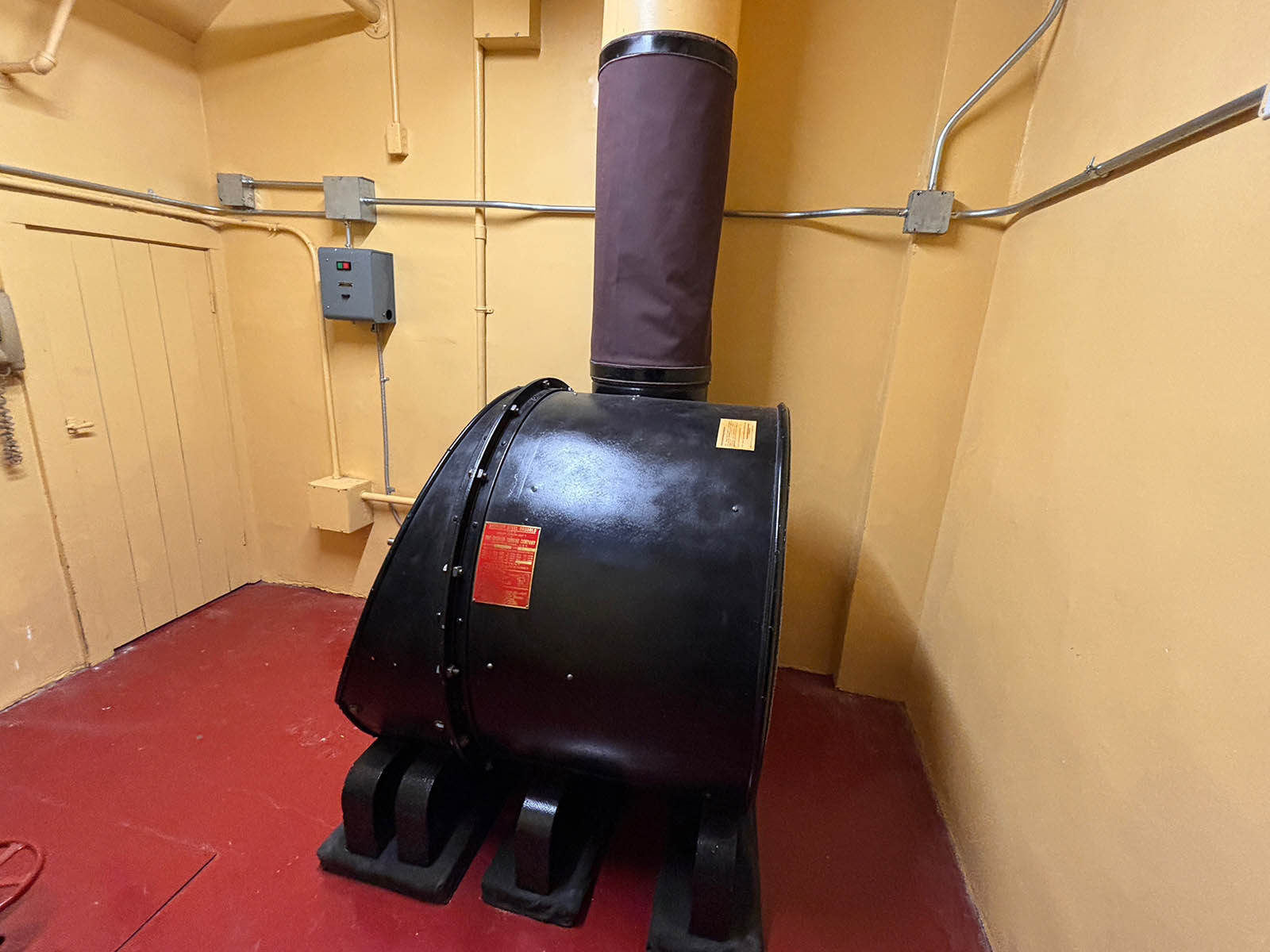 There's a lot of fiddly and tedious wiring to be done on the 1920s-era circuit boards, which are amazing to behold, with their little metal contacts and fine strands of wire.
Up in the lofts some of the pipes – and instruments like cymbals, drums and bells – are in place, with more to come.
I visited the organ chambers many years ago with a member of the Kimball Theatre Organ Society and the transformation of them is astonishing. They're all cleaned out and re-painted. The solo pipe loft, on the right side of the side, was too big and has had a wall installed to correct the issue and improve the sound.
The blower room beneath the stage is clean and repainted, too. The original blower remains in place and functional.
"Wurlitzer was very structured," Weiler says. "They were very systematic. And that's something that we're celebrating here because we have changed nothing. Our attitude toward restoring these instruments is one of honor and thanks and love. We're thinking about the people who created these instruments initially, we're thinking about the people who played them, people who've heard them, the interesting role that they've played culturally.
"We think about all those things. And so we try and avoid leaving our own marks. We have gone to great lengths to make this a real museum piece. That makes this instrument, in our estimation, a very important cultural icon. And we're happy to have an opportunity to share it."
Weiler says that of the 2,243 pipe organs originally built by Wurlitzer, only about a dozen remain in their original factory condition.
"Because we've done so much research on Wurlitzer organs and have acquired so much in the way of engineering documents and other kinds of technical things and ephemera, and because of our studies, we know what their practices were, and we've emulated those," Weiler says. "So our objective is to make this instrument appear as though the factory installed it back in the day, and that it's just been beautifully maintained for the last 95 years.
"We've talked about our concept of 'brand old.' We're celebrating the history. We're very excited, very pleased. My initial hope was that it would find some good and noble purpose and my hopes have been borne out.
"We feel that in our own small way, we are kind of returning the soul to this building."
Born in Brooklyn, N.Y., where he lived until he was 17, Bobby received his BA-Mass Communications from UWM in 1989 and has lived in Walker's Point, Bay View, Enderis Park, South Milwaukee and on the East Side.
He has published three non-fiction books in Italy – including one about an event in Milwaukee history, which was published in the U.S. in autumn 2010. Four more books, all about Milwaukee, have been published by The History Press.
With his most recent band, The Yell Leaders, Bobby released four LPs and had a songs featured in episodes of TV's "Party of Five" and "Dawson's Creek," and films in Japan, South America and the U.S. The Yell Leaders were named the best unsigned band in their region by VH-1 as part of its Rock Across America 1998 Tour. Most recently, the band contributed tracks to a UK vinyl/CD tribute to the Redskins and collaborated on a track with Italian novelist Enrico Remmert.
He's produced three installments of the "OMCD" series of local music compilations for OnMilwaukee.com and in 2007 produced a CD of Italian music and poetry.
In 2005, he was awarded the City of Asti's (Italy) Journalism Prize for his work focusing on that area. He has also won awards from the Milwaukee Press Club.
He can be heard weekly on 88Nine Radio Milwaukee talking about his "Urban Spelunking" series of stories.